Hanoi Rock City (HRC) is even more than a household name for the youth of Hanoi, especially anyone who's fond of the "Rock n Roll" culture. Twelve years after its founding, HRC has become a special cultural realm, one that brings musicians and fans closer to one another on its storied stage.

The universe of sounds in "the city of rock"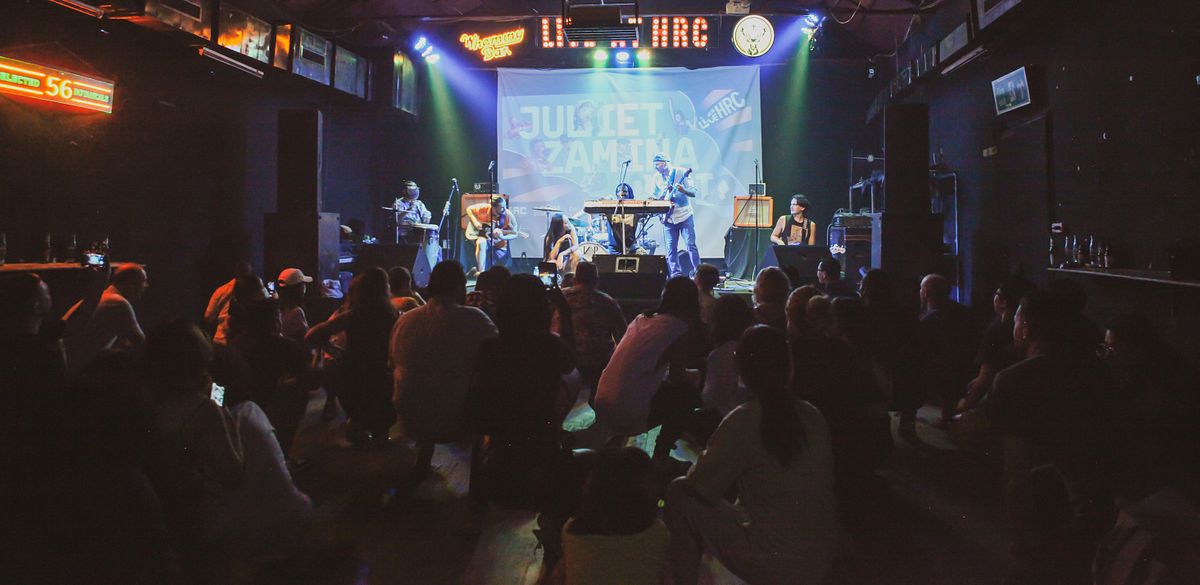 The earliest inkling of Hanoi Rock City started when its co-founder Võ Đức Anh and his friends were studying in the United Kingdom. They jammed together often, organized charity concerts for the Vietnamese Student Association in the UK, and were regulars at indie nights where amateur musicians could let their music fly.
"Each city in the UK has hundreds of such venues, creating a welcoming scene for artists that are just starting out. Many of them later found fame thanks to these cozy spaces. When we returned to Vietnam, our group was determined to open a similar venue together like what we experienced in the UK. We were very inspired by Nottingham Rock City, so we chose the name Hanoi Rock City," Đức Anh reminisces.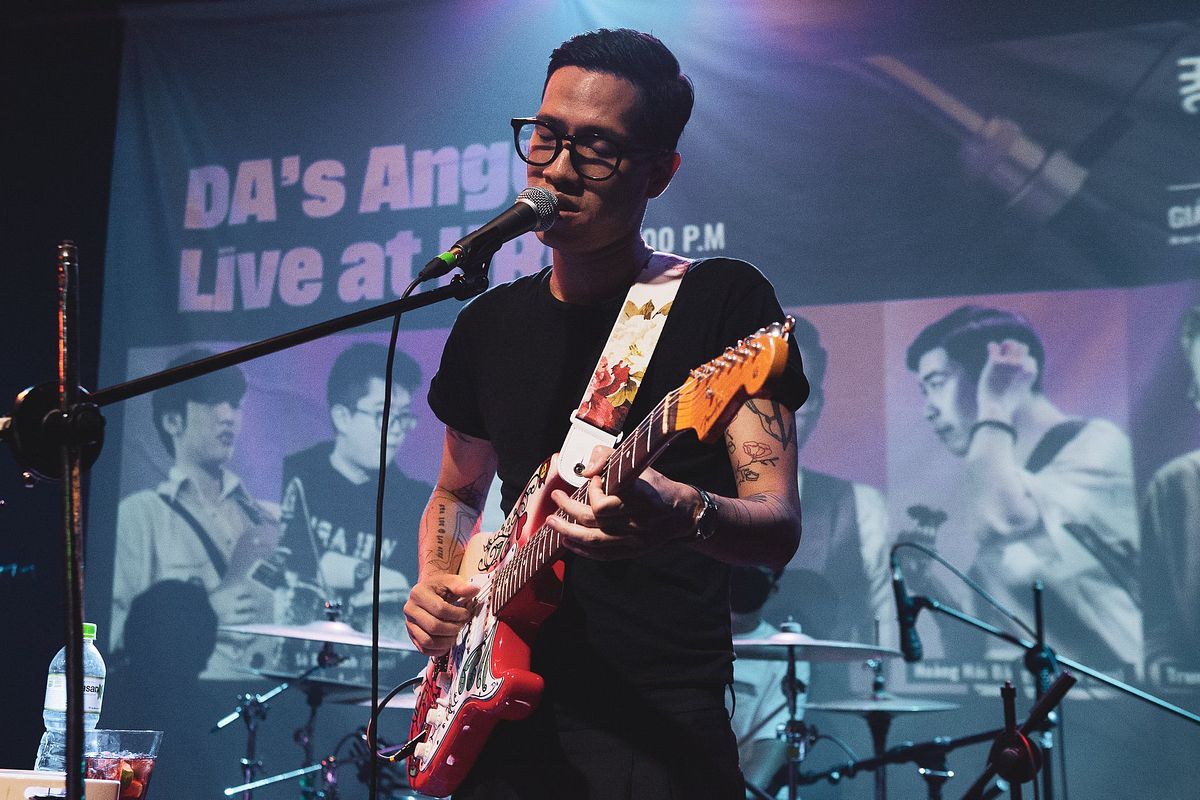 The word "rock" in the name might evoke the corresponding music genre, but it's not complete. What the founders wanted to foster is the Rock n Roll spirit, building a home for diversity, everyone, and every genre.
During HRC's launch 12 years ago, they encountered some roadblocks as rock and indie culture in Vietnam was still in its infant stages. At that time, there weren't many local independent artists with distinct sounds and strong foundations, so it was a challenge for HRC to find performers.
"The first five years we mostly lived on shows by our foreign friends living in Hanoi, or international bands that were touring in the region, but our goal was still to give Vietnamese audiences a more varied, more seasoned, more dynamic market," he says.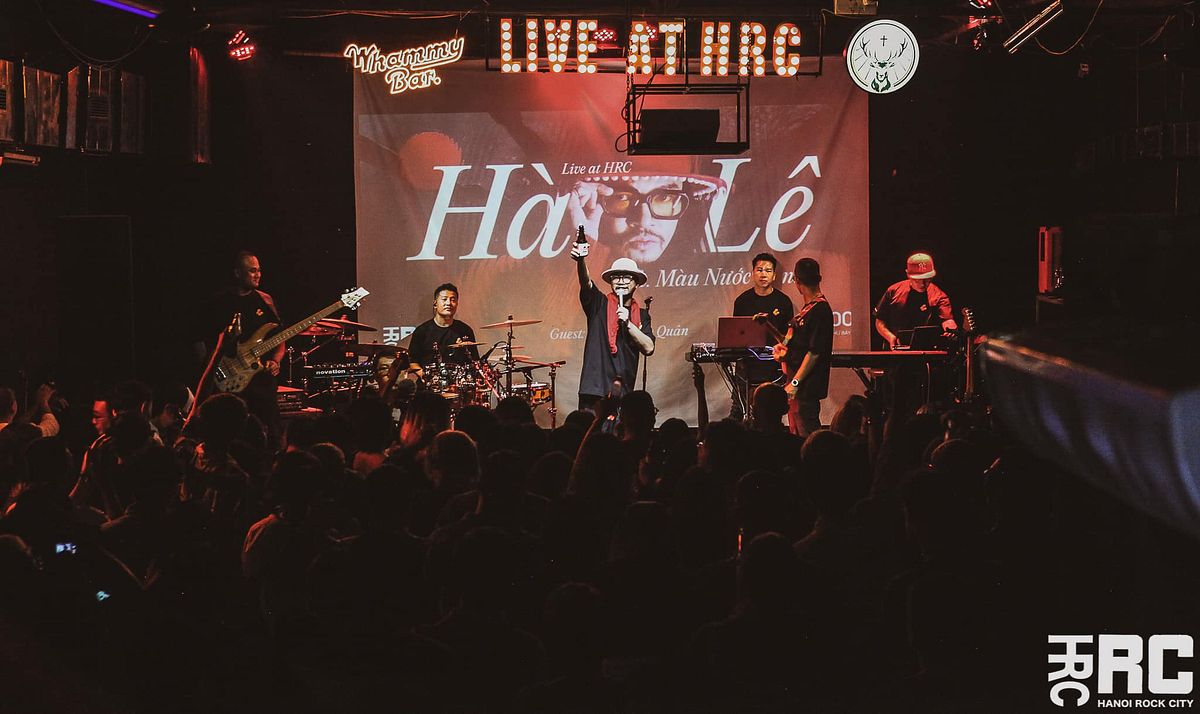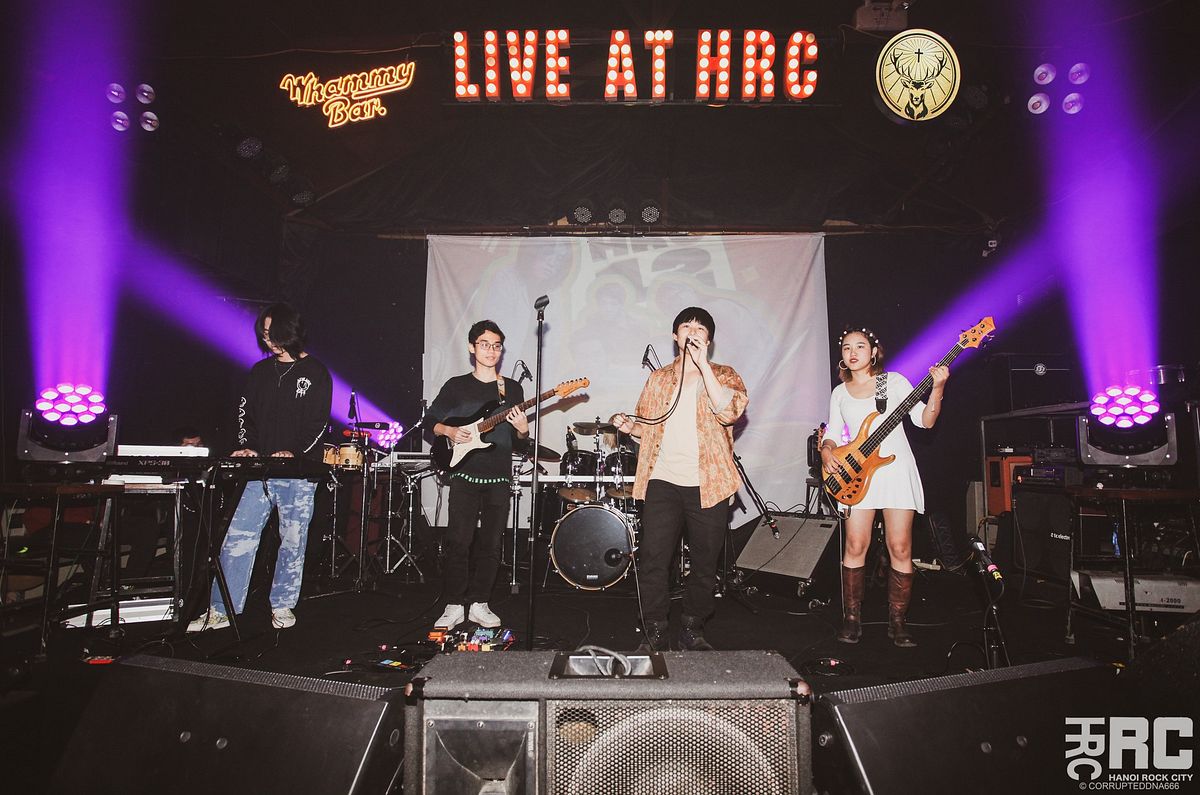 Until now, HRC has more or less accomplished that earliest promise when there are gradually more Vietnamese groups in the scene who can confidently showcase their musical personality. From the cradle that is HRC, a number of "first-generation" artists were born, including Nu Voltage, Gỗ Lim and Mimetals, who have managed to carve for themselves a space to perform and bond with kindred listeners. An honorable mention is Mèow Lạc — an indie group that had their start at HRC and has since thrived and found success on the national stage of reality TV competition Rock Việt.
"Our advantage lies in the unwavering assistance and support from everyone towards HRC. We receive help from many people, from artists and embassies to cultural funds, but most importantly, from the audience. Everyone lends a hand to build Hanoi Rock City," Đức Anh shares.
The mecca of rock culture and a community creative hub
Elaborating on the future of Hanoi Rock City, Đức Anh promises that the venue is trying its best to promote the culture of rock to a wider audience and to attract international music acts to Hanoi to perform and create music together. Most recently, HRC spearheaded a new concept called No Phone Shows, described as simply concerts that have: "No recording! No photography! No taking down evidence! The show only exists through verbal descriptions."
The premise means audience members and artists are requested to leave their phones firmly in their pockets for the entirety of the set. This format was fashioned with the aim to help listeners most wholeheartedly immerse in the atmosphere of a music night during an era when electronic devices have invaded every civil space.
Still, the introduction of No Phone Shows has spawned many humorous incidents like some concert-goers mistaking that their phones would be confiscated like in schools. Đức Anh could only laugh and respond: "Everything runs on the spirit of self-discipline. Everyone sticks to the rules and enjoys a complete show. Musicians are more passionate too because they feel safe to let their hair down to feel the bond with the audience, via the singing along, or the swaying arms in the air, instead of looking down just to see a 'forest' of phones directed towards them."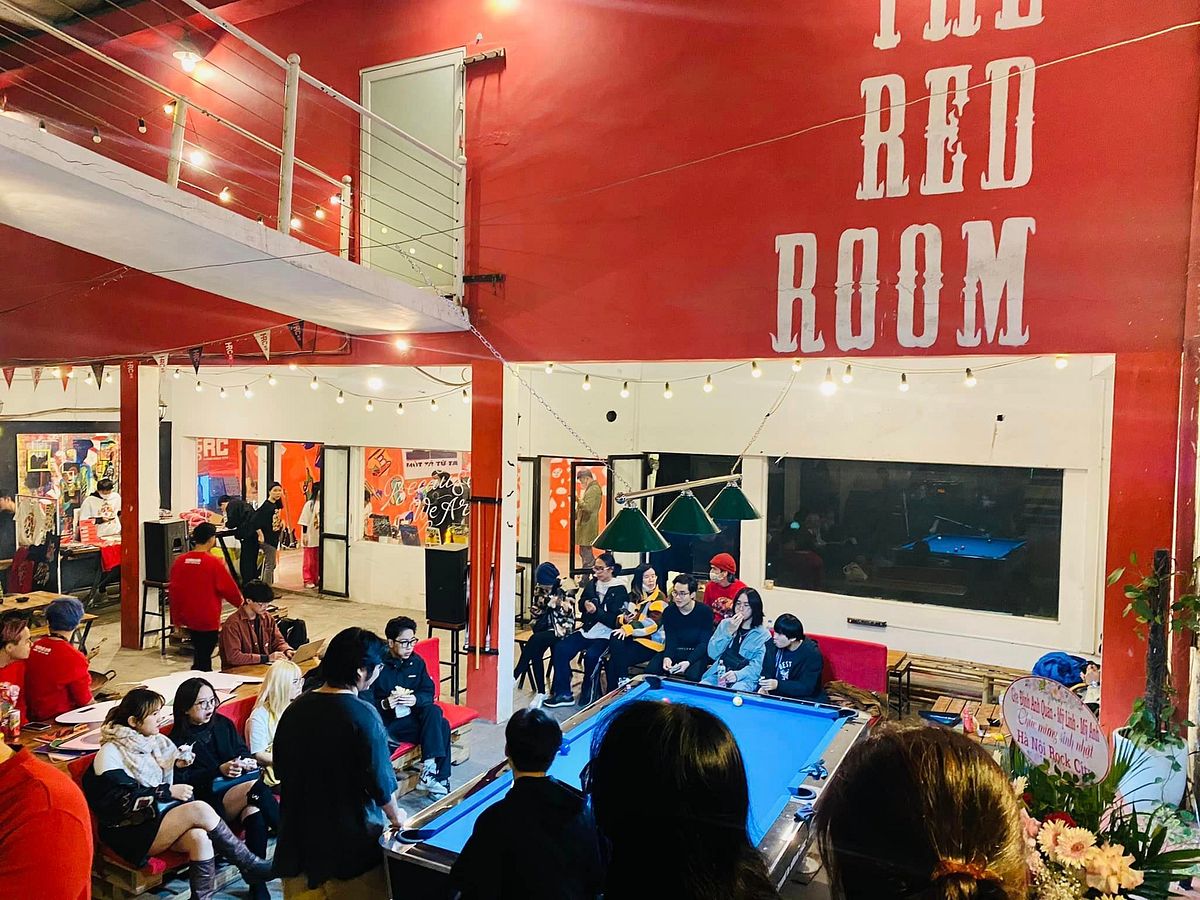 It's not a stretch to claim that Hanoi Rock City has contributed an indispensable part in the growth of rock culture in Hanoi and Vietnam. Formed based on the foundation of nurturing, and encouraging artists to "just start writing," "just start composing," HRC can provide a small stage for budding artists to express themselves to a small-but-enough crowd of listeners. It's that "just enough"-ness that propelled young Vietnamese to be more confident in themselves and feel the freedom to bare their musical talents.
Throughout the past 12 years, HRC has championed many new performing acts to enrich the concert experience in Hanoi and Vietnam. Some recent musicians that have left their memorable marks on this stage include Ngọt, Cá Hồi Hoang, Chillies, Vũ., Hà Lê, The Flob, The Cassette while from the previous generation, one could count Gỗ Lim, Quái Vật Tí Hon among friends of HRC. Until now, HRC has always made efforts to further that "independent spirit" by being on the lookout for new artists.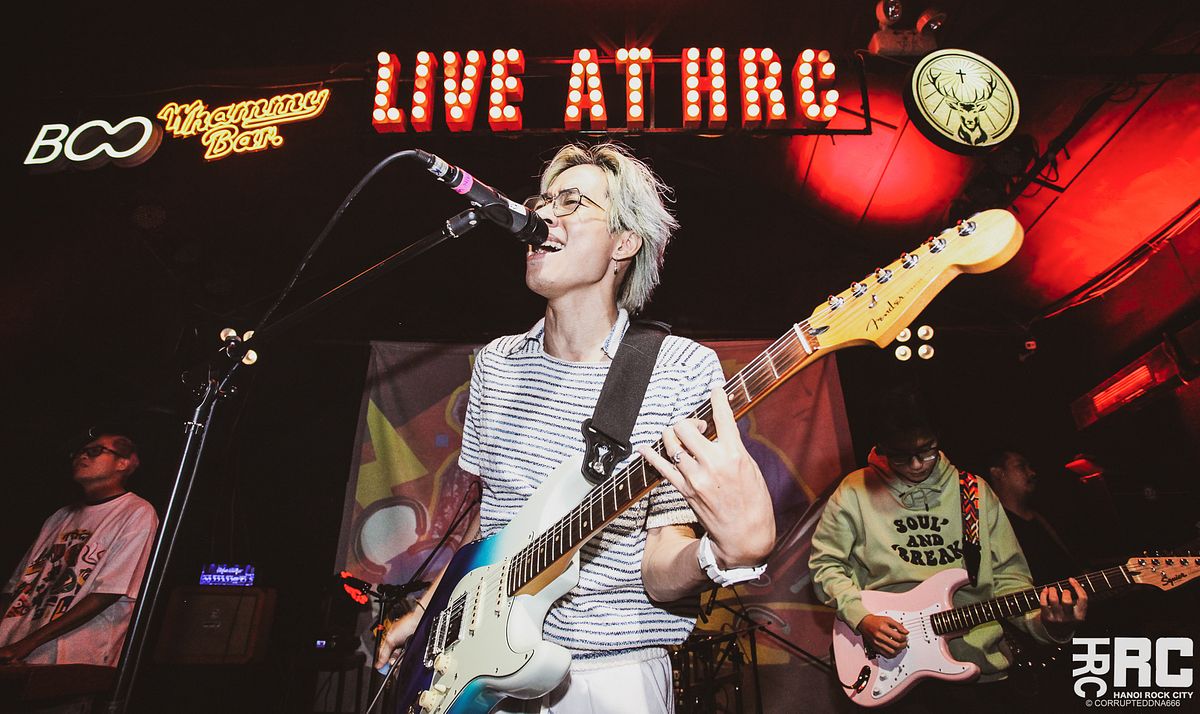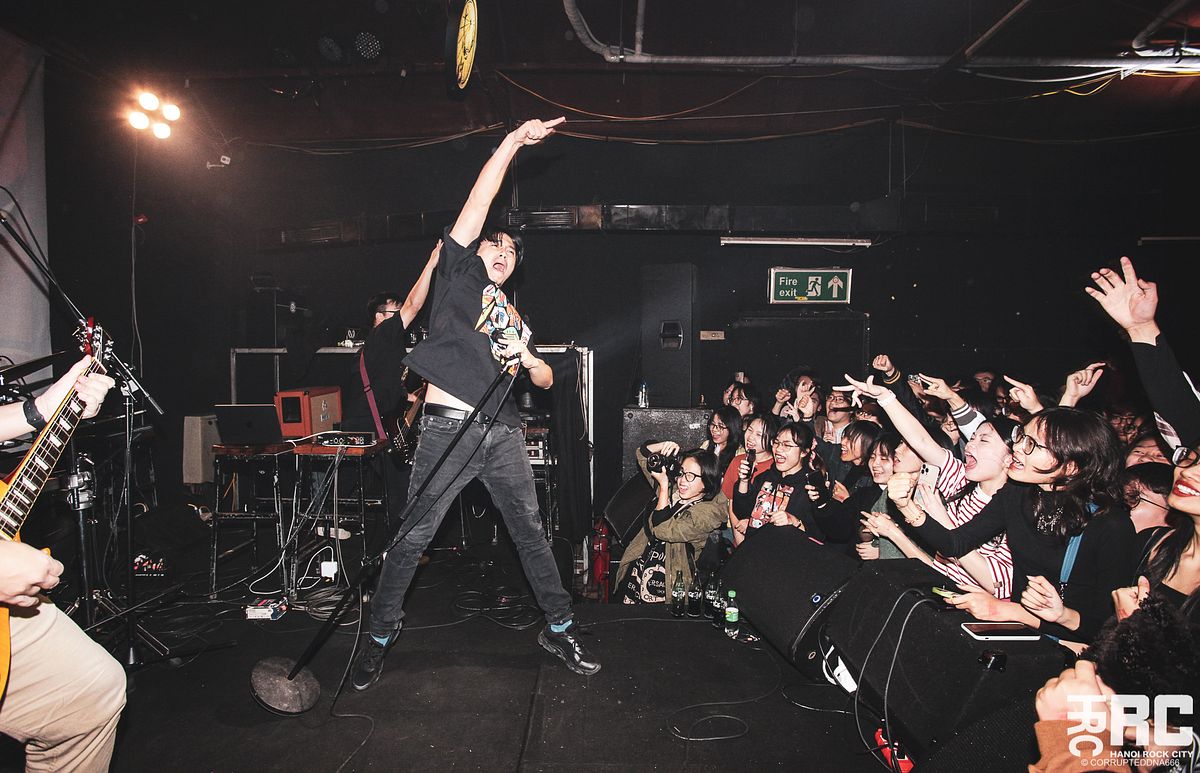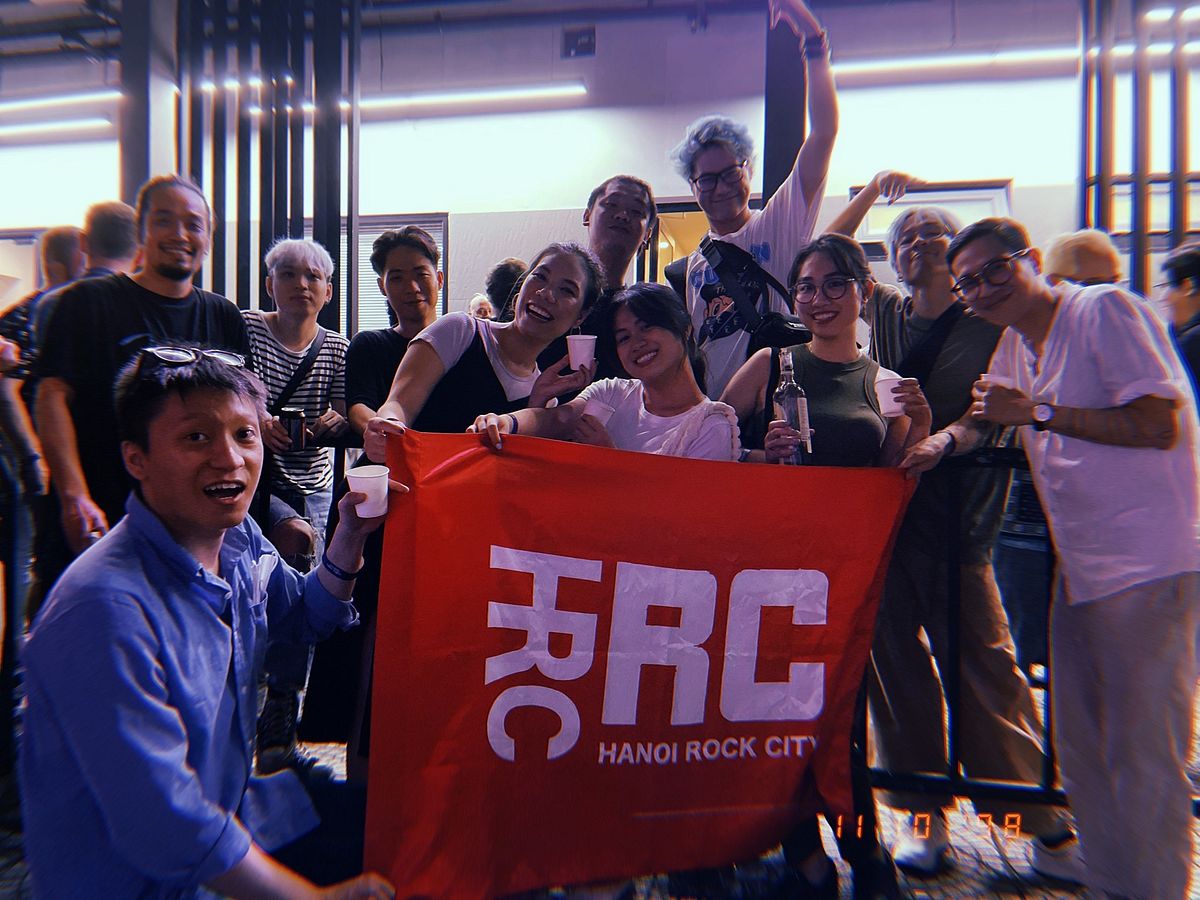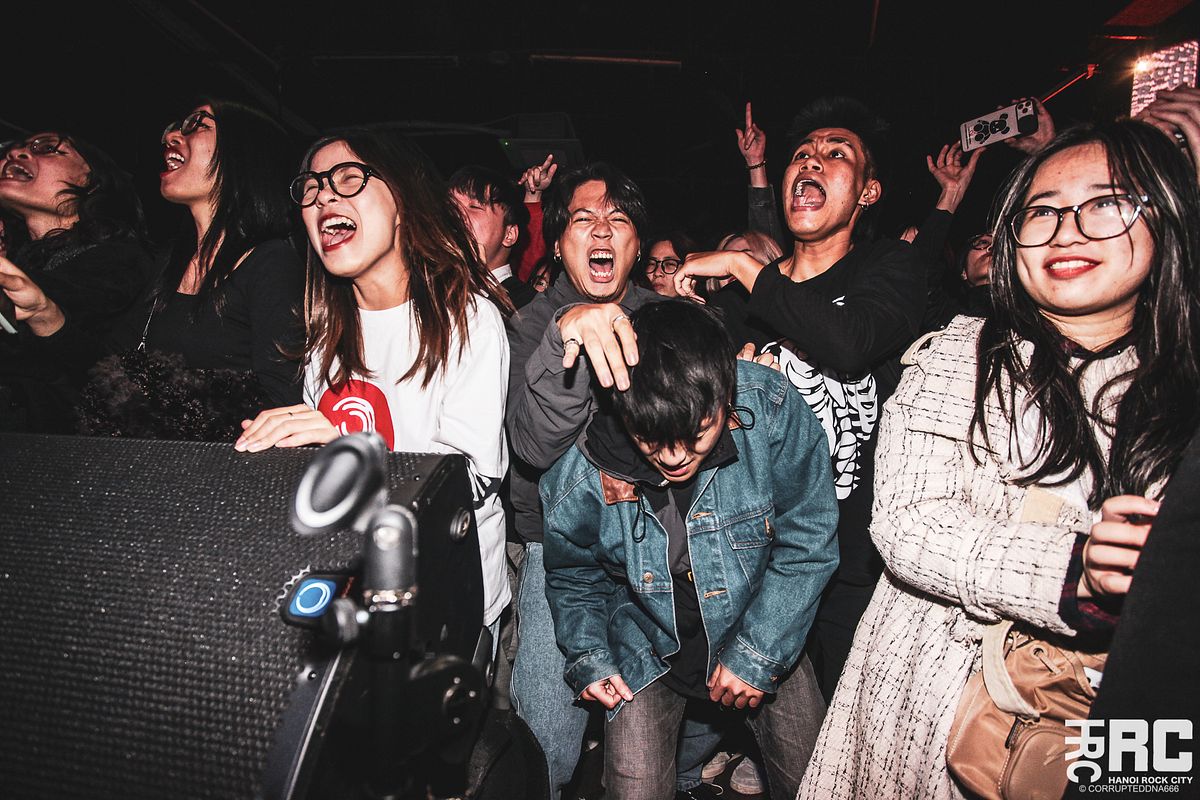 To N., a Hanoian who's a regular at HRC, the one thing that glues them to this community is the distinctive "wildness" of Rock n Roll.
"I love music so I want to experience as many different genres of music as possible. Other venues would invite famous bands and they would sing songs that I might have heard many times on the street, but at HRC, it would be brand-new artists, singing new songs. The feeling when you're among the first people to know of something makes me happy, that's why I always want to be part of HRC," N. shares.
These days, Hanoi Rock City is buzzing with activities to celebrate a new birthday — its 12th year in operation — such as the HRC12 bash "Một tá từ ta."
Đức Anh expresses his happiness at this new milestone: "HRC's birthday is always an emotional musical feast. [...] It's the best thing ever because, looking back at each year, we realize we made many friends, even though they're still young and full of future aspirations; HRC will always be here to encourage them to write and compose because we're here to create opportunities for you to keep your fire going. Most importantly, it's the audience that counts; they are always ready to welcome newness with an open mind, ushering in a talented new generation of Vietnamese music."
Hanoi Rock City is at 27/52 Tô Ngọc Vân, Quảng An, Tây Hồ, Hanoi.