A new joint initiative towards a more realized musical landscape extends the commitment of some of Vietnam's key cultural players.
About five songs into Bluemato's album release show at Hanoi's Institut Français (L'Espace), the music built and built against a sonic backdrop of steady driving rhythms, jangling guitars and triumphant choruses. Gradually, audience members left the comfort of their seat, rushing forward, and jumping up and down the sides of the stage. The atmosphere was one of wild celebration, the energy level going straight through the roof. At the tail-end of 2020, a scene of this kind felt uplifting and more than fitting, but what's even more impressive is how often it has unfolded in Hanoi — and at this very venue — throughout a year of heavy tribulation.
From indie darlings the likes of Ngọt, Những Đứa Trẻ or HUB to the joyous southern-lineage melodies of Saigon Soul Revival via sound art explorations and a re-scoring of classic Vietnamese animation films, L'Espace has been welcoming a diverse cross-section of local music communities, graciously providing an auditorium setting that can accommodate elaborate live productions. Although theaters of larger scales exist aplenty around the country, few have so readily opened their doors allowing esoteric underground acts to shine.
The institute is now ready to take things further with LiveSpace Vietnam, a newly established initiative undertaken in conjunction with Monsoon Music Festival, distributor Believe Music, and mainstream media outlet Thể Thao Văn Hóa, amongst others. The multi-component project not only provides a platform for showcasing young talent, but also aims to develop the artists' industry know-how. Through a nationwide open call, artists will be selected to perform at L'Espace in one of the four concerts slated for March, May, July and September 2021. The selection will also be endowed with professional studio recording sessions, promotional support via a LiveSpace compilation, as well as capacity-building masterclasses delivered by Vietnamese and international music experts.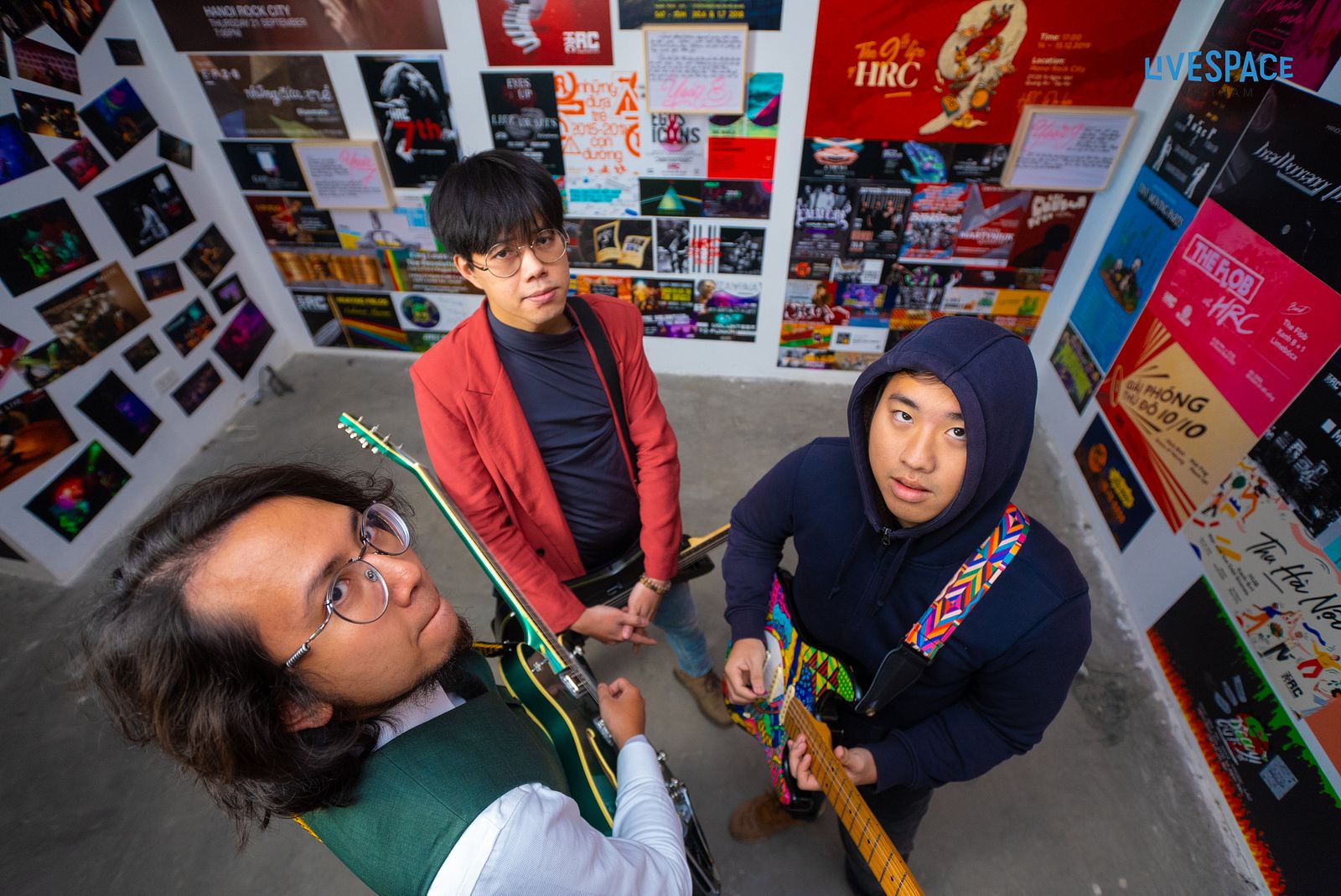 All participating artists entering the program are in for a chance to win multiple prizes: a live set at Monsoon 2021, a Vietnam tour, as well as a fast-track distribution deal via Believe Music, all of which could provide substantial career-boosting exposure. As the organizers look toward an expansion of similar initiatives across Southeast Asian countries, a yearly/regional competition featuring in-country LiveSpace winners might well be in the cards. For now, the program is open to any unsigned Vietnamese act whose members are aged 16 or over and who aspire to a professional music career. The submission pack includes one original demo file, a notation of said track, and artists portraits, with other information via an online submission form.
LiveSpace comes at the right time, just as Vietnam's increasingly internationally flavored music industry takes strides toward maturity, not least driven by the recent appearance of local divisions of mega-conglomerates (e.g. Warner Music or Universal), the ever-greater role played by online media and distribution channels, coupled with an expanding audience base. The opportunities have been there for a while, but they also highlight certain challenges to be overcome by a music scene that is burgeoning but far from reaching its full potential, most notably concerning the still-inadequate availability of key infrastructure such as venues and dedicated agents, as well as shortcomings in processes of management and promotion. This has resulted in "a professional career [remaining] beyond the reach of the majority of local [acts]," as stated in a press statement from the Institut Français.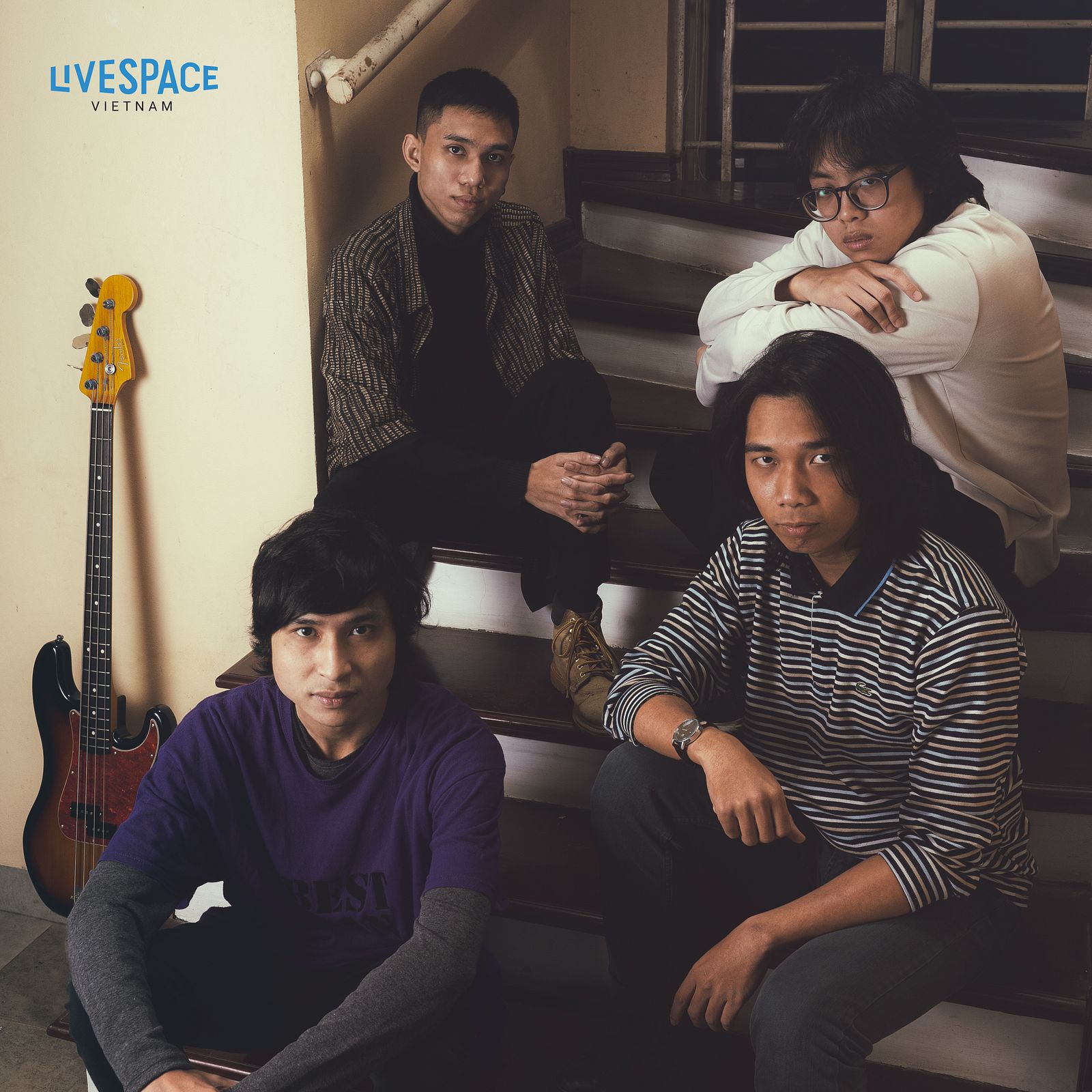 The notion of "industry" might seem at odds with a significant part of the sonic landscape that's defined by artistic freedom and boundary-pushing experimentation. Whilst it's only natural for an underground to exist in parallel with the mainstream, the former occasionally being more substantial, each can benefit from the structural changes a project like LiveSpace has the potential to engender, and thus both can become more sustainable. For instance, the presence of global distributor Believe Music in Vietnam — the company is working with pretty much everyone from the biggest arena stars to the least-known noiseniks — has given local artists a more systematic digital distribution strategy and a greater chance of reaching international audiences. Meanwhile, Monsoon Festival has been consistently dedicated to spotlighting independent bands via its Monsoon Streetshow gigs taking place in Hanoi's walking street area prior to each festival edition.
And to the audience, a key appeal remains the chance to experience high-quality live music in an impressive setting, something we've learned to no longer take for granted. The inaugural LiveSpace outing takes place on January 16 at L'Espace, featuring the captivating stylistic brew of traditional Vietnamese music and dubby hip-hop from đàn tranh-meets-beatbox duo Limebócx; alternative rockers Những Đứa Trẻ on the back of a 2020 EP that sees them continue refining their sound, boosted by the return of the group's original drummer; and hard-hitting emerging outfit Chú Cá Lơ in what will be one of their biggest shows to date, following a recent appearance at the outdoor Bandland Festival.
Stay updated with the LiveSpace Vietnam program via its official Facebook page, or via the Institut Français website. Further information on the first concert can be found via its Facebook event page.
[Top photo: Limebócx]