Van Gogh's distinctive palette is perhaps one of the most recognizable personal styles in the art world, and viewers of Vietnamese artist Trần Trung Lĩnh's artworks are sure to be amused to see these classic techniques applied to very familiar Saigon moments.
Lĩnh was born in Hội An in 1977. For college, he moved to Saigon to enroll in the HCMC University of Fine Arts, and has lived in the southern metropolis since. Across his prolific portfolio, Lĩnh is best known for his pop art works, using imagery and figures from popular culture to deliver artistic commentary on society.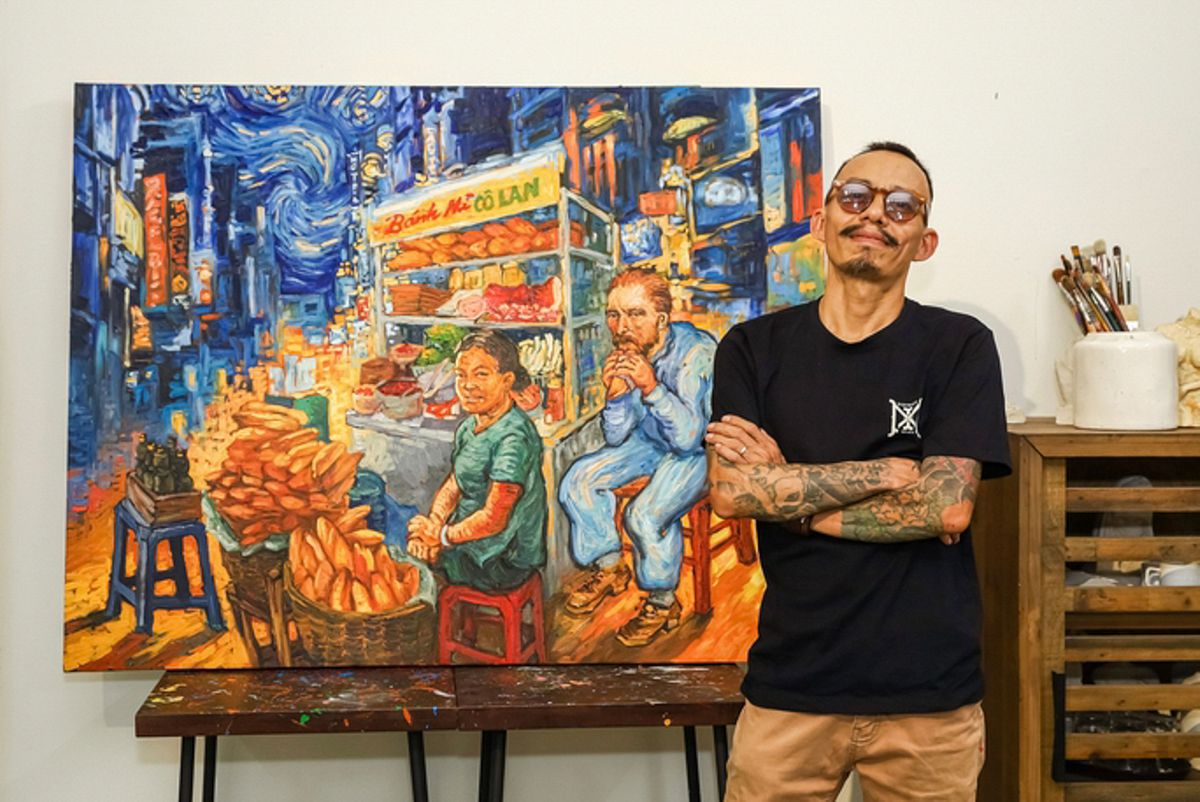 Last month, Trần Trung Lĩnh presented to the public a new collection of art pieces titled "Van Gogh ở Sài Gòn" (Van Gogh in Saigon) in an exhibition held at SiLart Station in Saigon. Compared to his past endeavors into pop art, this is perhaps Lĩnh's most lighthearted and accessible project yet.
By combining cheeky pop art sensibilities with the post-impressionist techniques that characterize Van Gogh's artworks, Lĩnh serves up an alternative reality where the Dutch "tortured artist" is just roaming about in Saigon, taking selfies in front of the Notre-Dame Cathedral and befriending bánh mì vendors.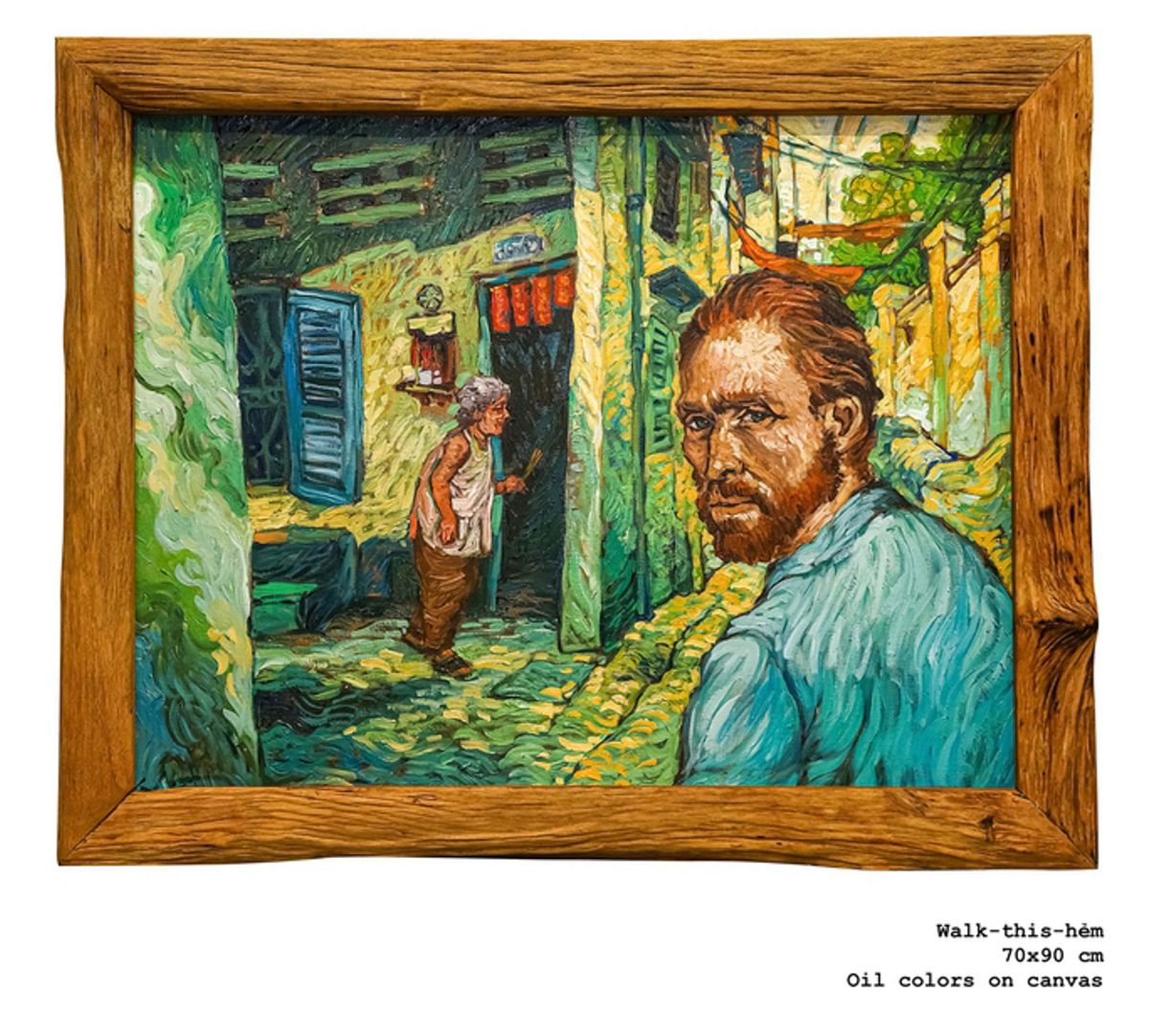 According to Người Lao Động, the new collection took three months to conceptualize and execute. The artist chose to create a visual homage to both Van Gogh and Saigon, the land he has called home for over two decades. "Everybody has their own Saigon. To me, this city is laidback, unostentatious and always welcoming to everybody," Lĩnh told VietnamNet about the exhibition. "Through this exhibition, I want to give thanks to this place and to Van Gogh, the artist I love and am influenced by the most."
In Lĩnh's playful pastiches of Saigon, residents of the city will instantly recognize the sights and scenes that are both quotidian and special. Hào Sĩ Phường alley in District 5, cơm tấm, hủ tiếu gõ, and more, appear as vivifying and dreamy as Van Gogh's famous works. Some of the artworks directly reference 'The Starry Night' (1889) and 'Cafe Terrace at Night' (1888).
Have a closer look at Trần Trung Lĩnh's "Van Gogh ở Sài Gòn" collection below.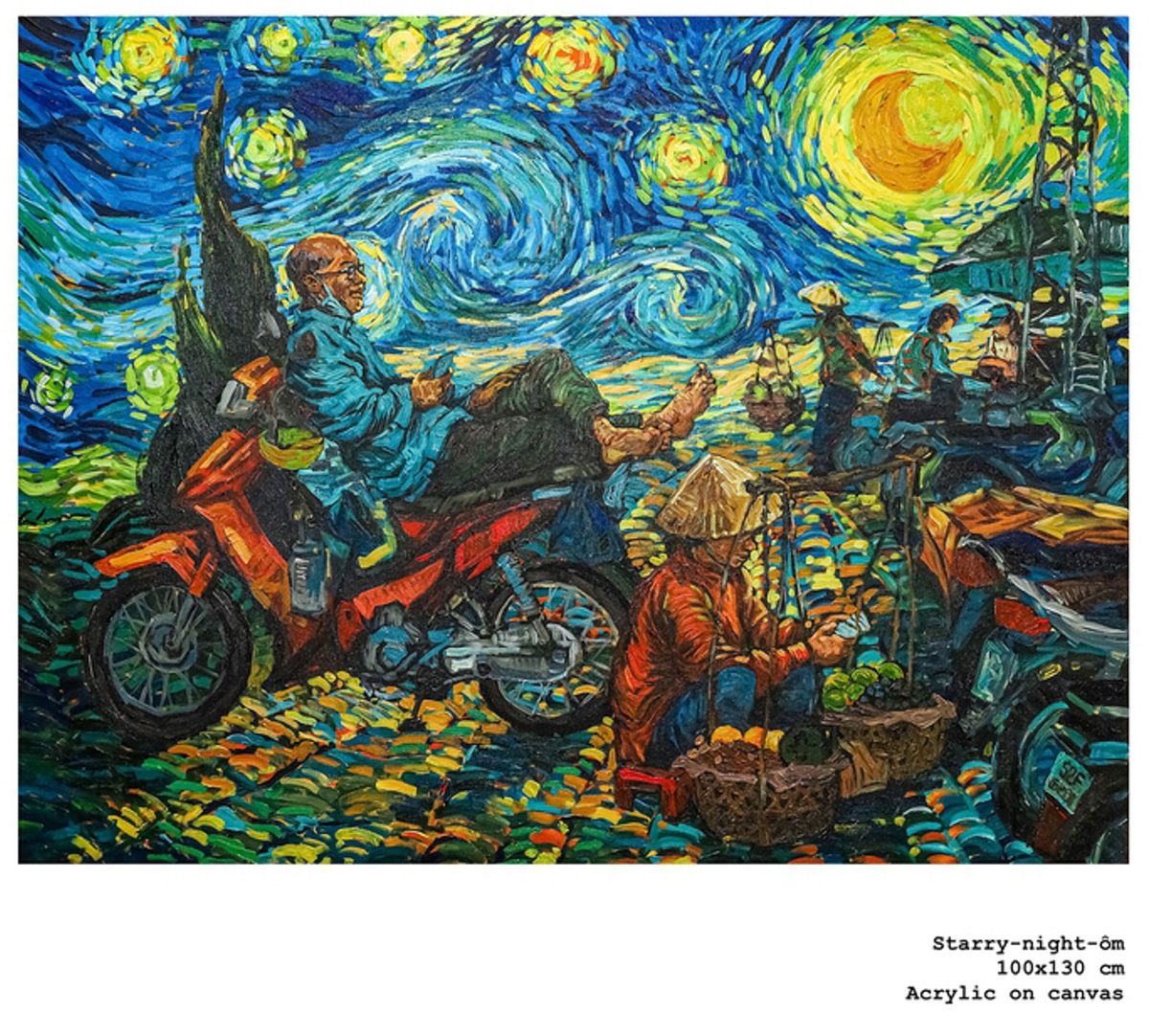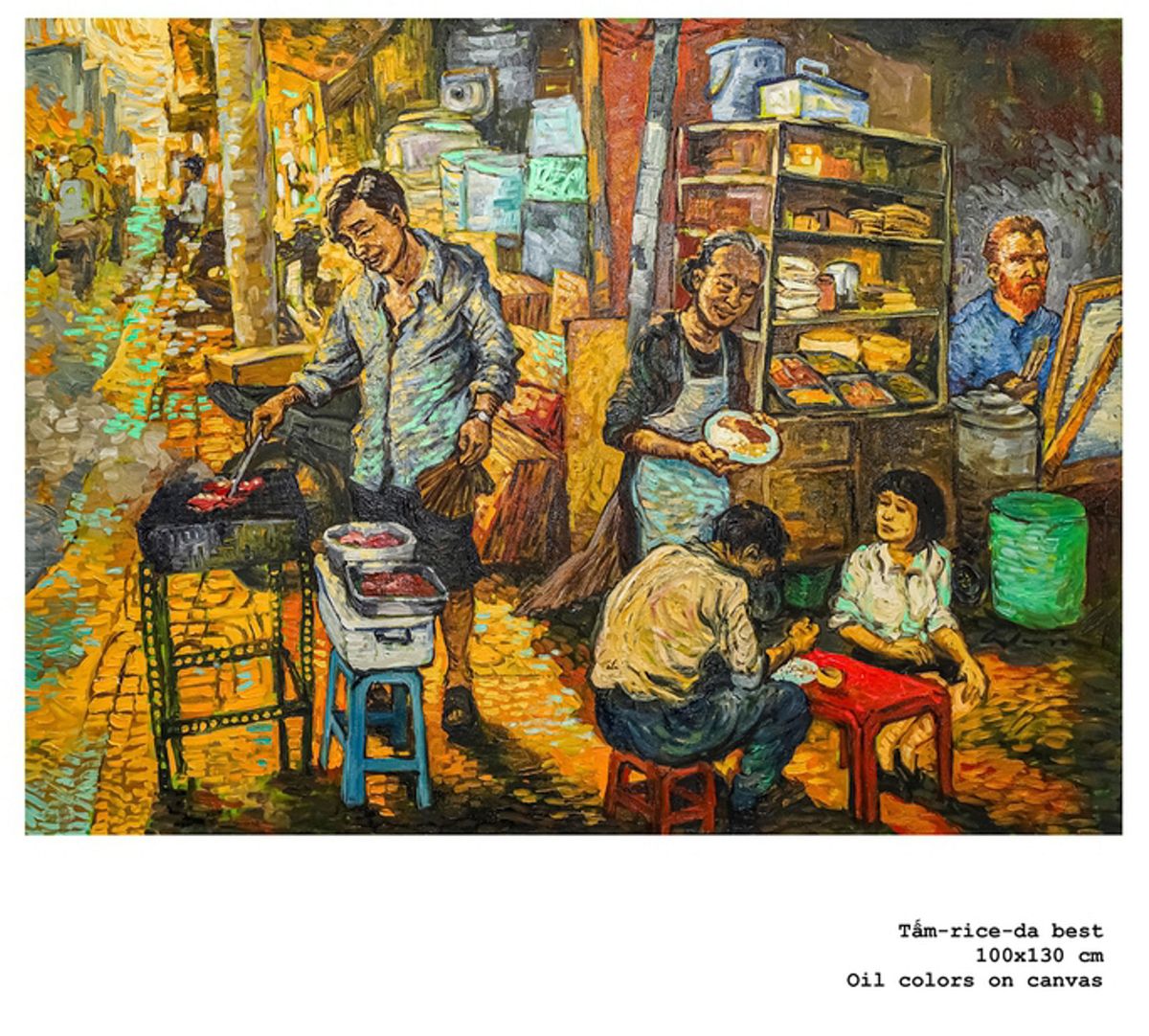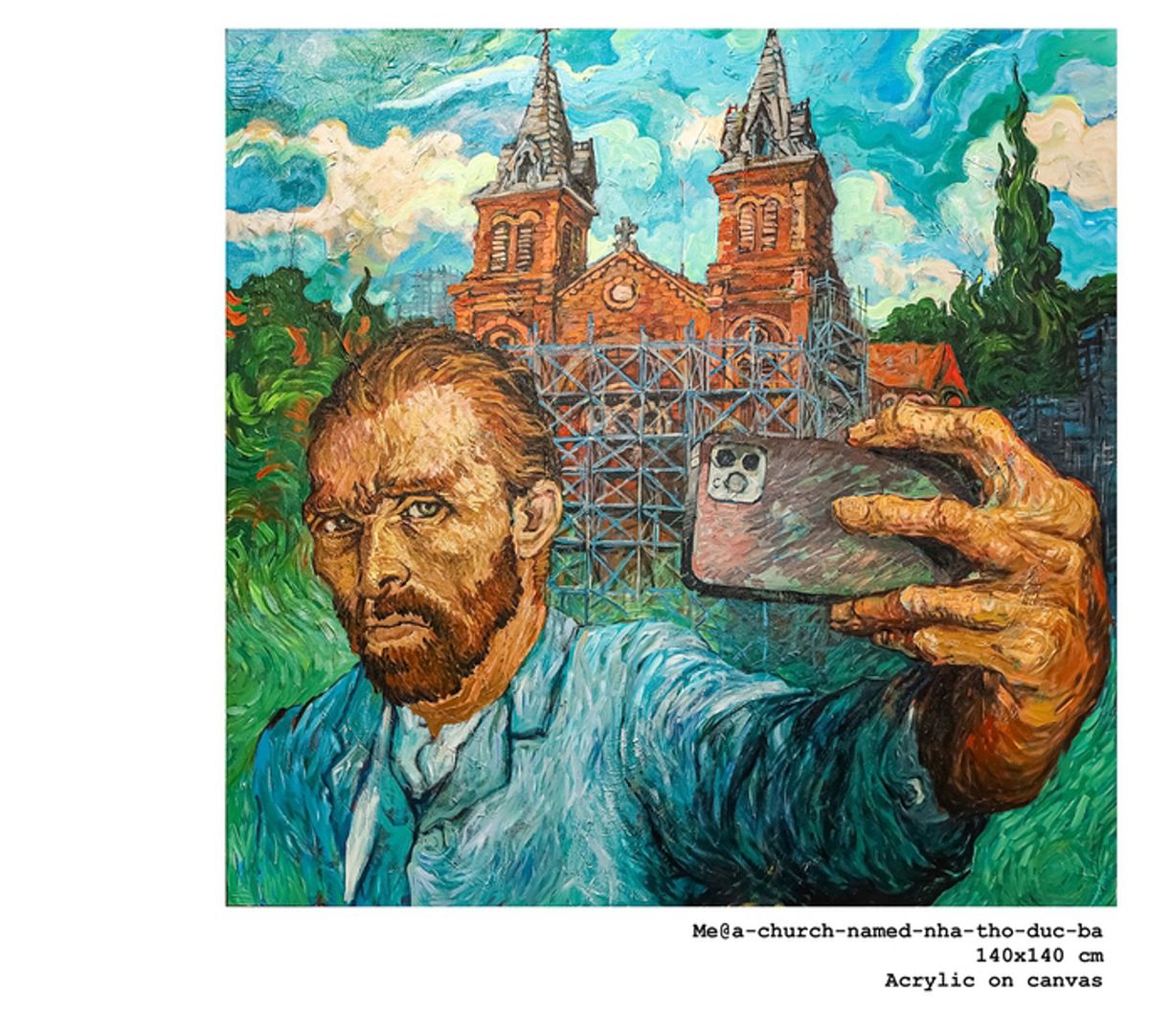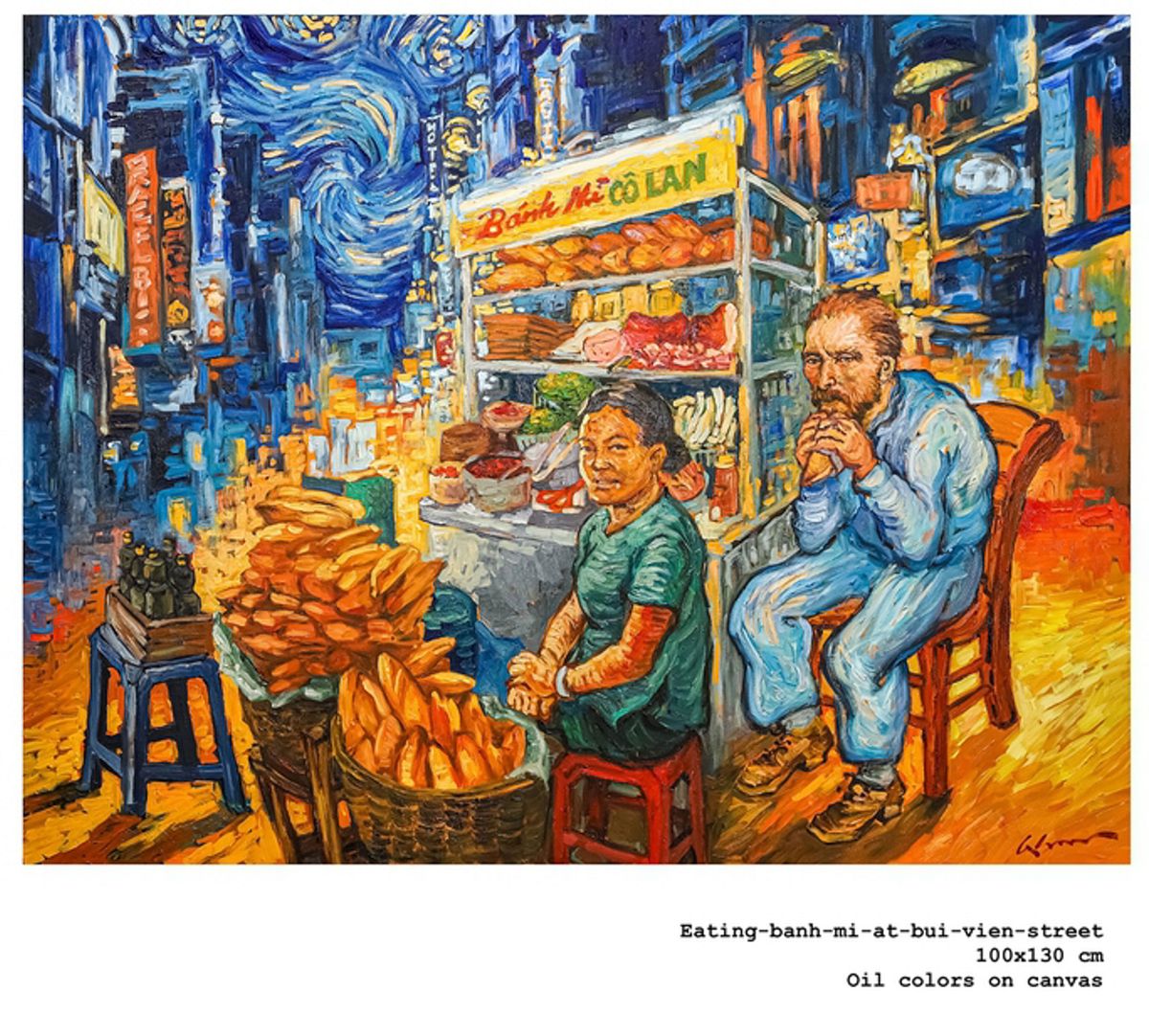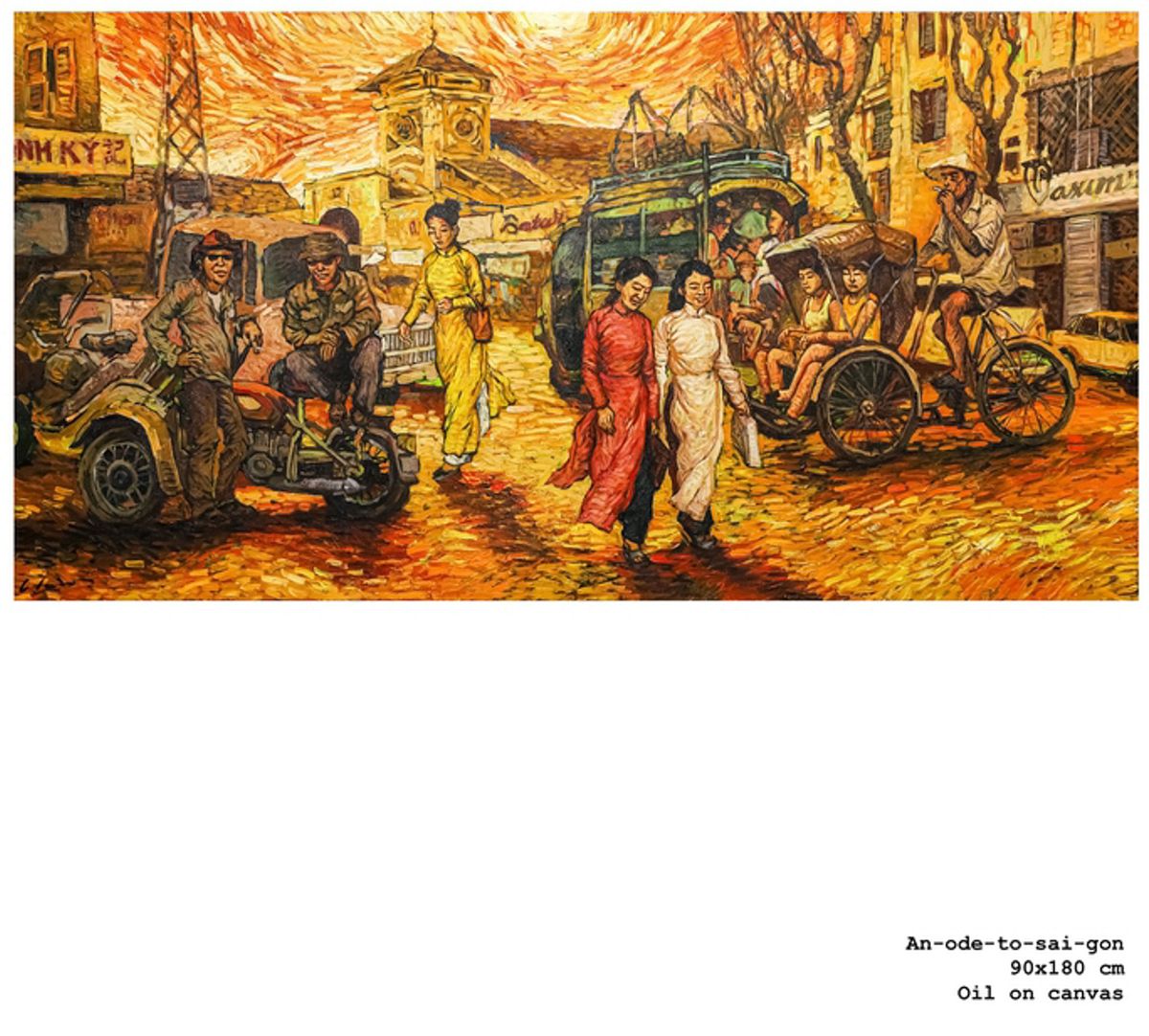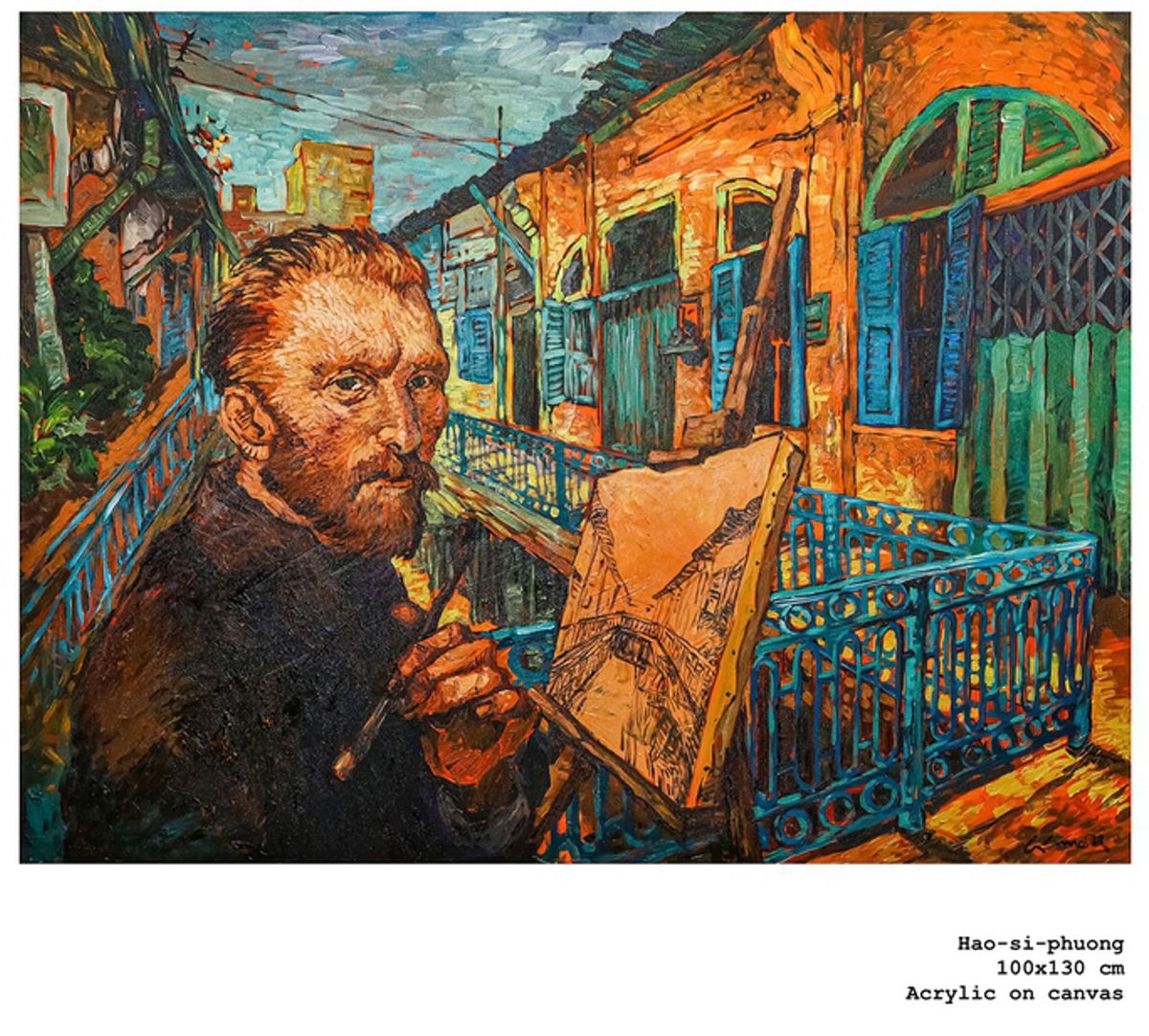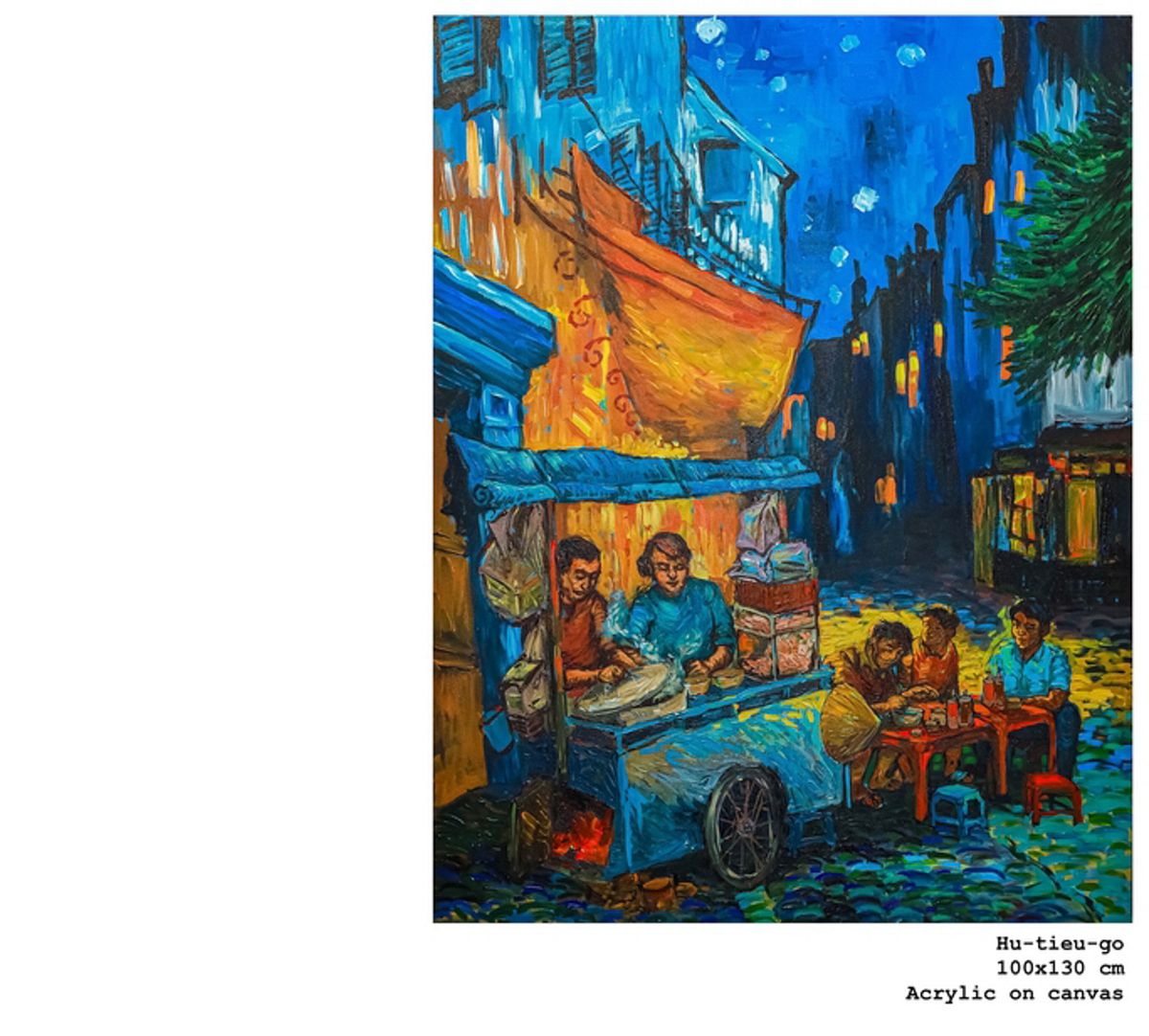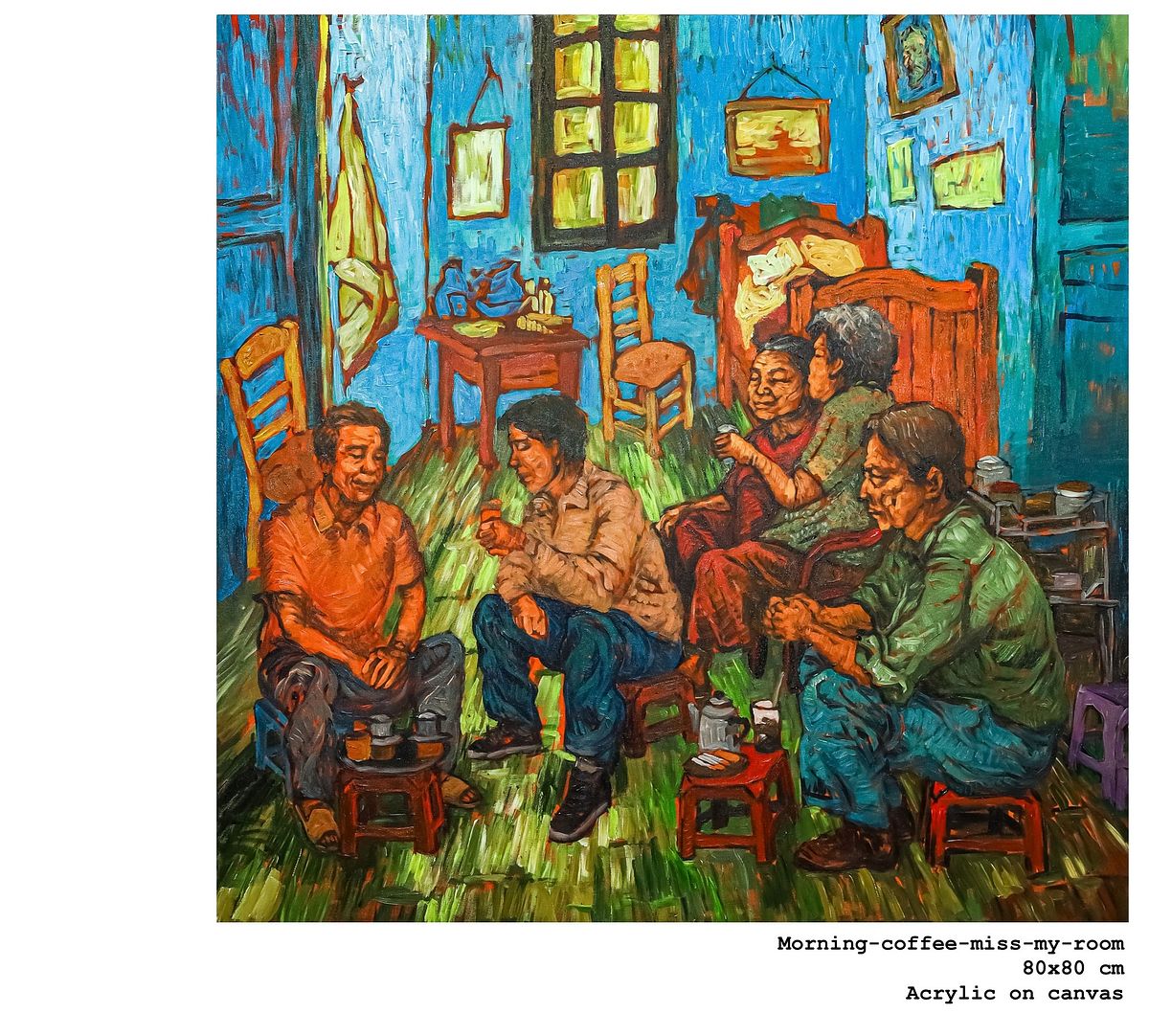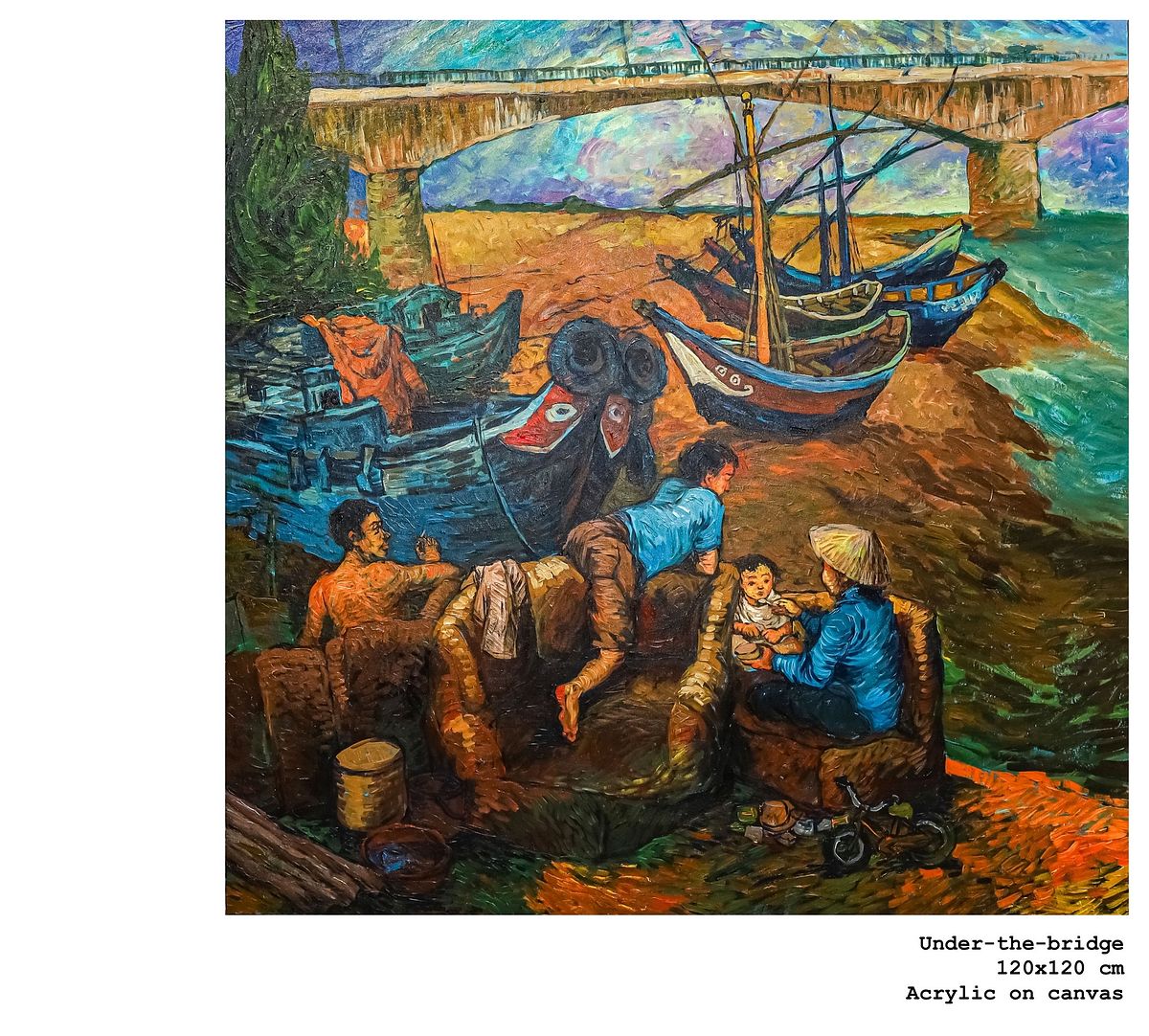 [Artworks by Trần Trung Lĩnh via Người Lao Động]