This month, fans of Japanese auteur Makoto Shinkai will have a rare opportunity to watch the soundtracks of his hit movies come alive during three concerts in Saigon and Hanoi.
Ukiyo Concert is a project by music collective 8 the Theatre, a group of young musicians and music lovers based in Hanoi who came together to organize live performances for Vietnamese youths. Ukiyo takes inspiration from the Japanese word meaning "transient world," depicting the urban lifestyle and culture of Edo-period Japan.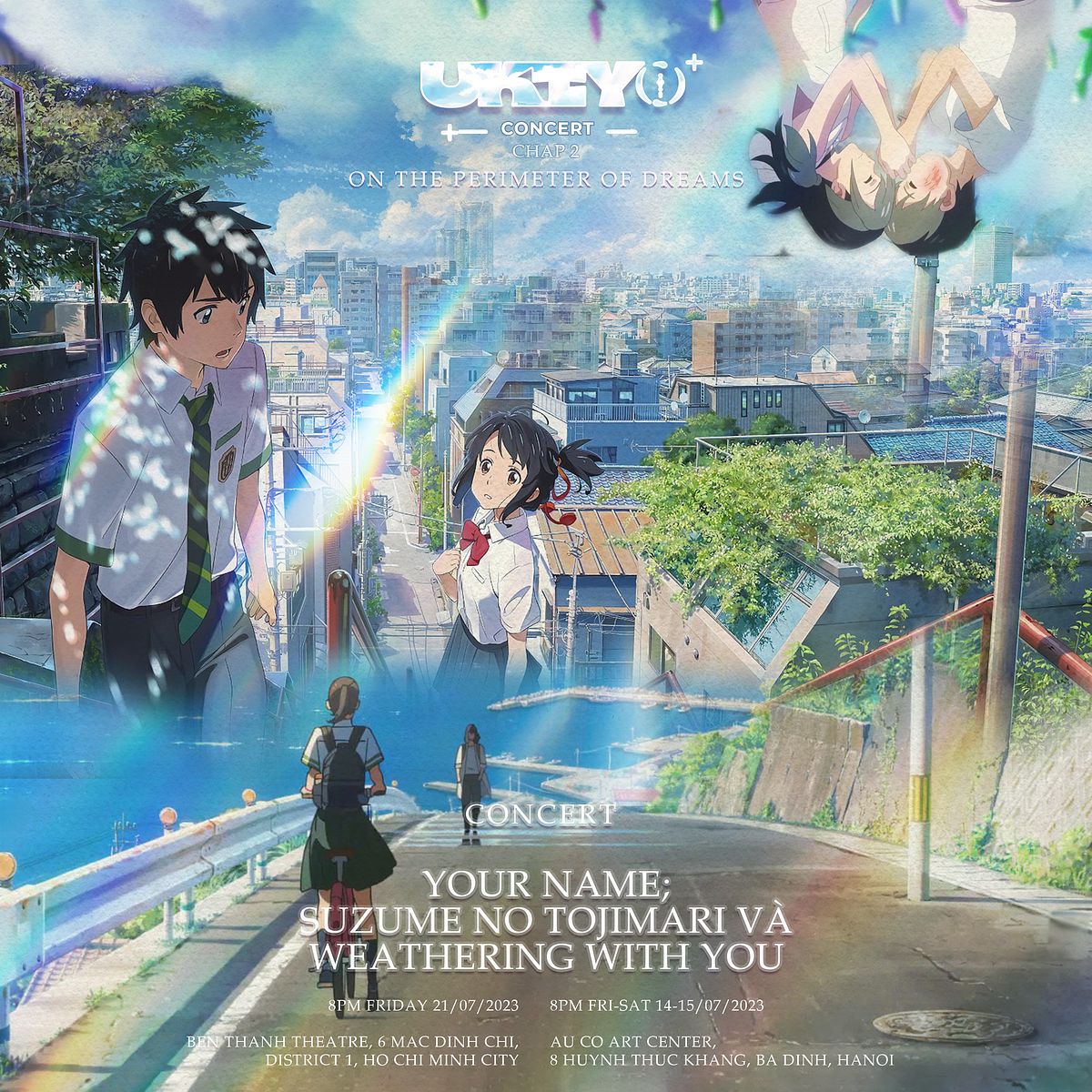 Seeking to lionize the music from Japanese anime, Ukiyo Concert commenced in April this year with the first edition featuring the score of anime series Your Lie in April. This July, Ukiyo is returning with Ukiyo Chapter 2: Biên Giới Ước Mơ (On the Perimeter of Dreams) over two nights in Hanoi and one night in Saigon of music from Makoto Shinkai's movies.
According to 8 the Theatre, Ukiyo Chapter 2 will showcase 16 musicians on eight different instruments, performing beloved tracks like 'Dream Lantern' from Your Name, the titular 'Suzume' theme song from Suzume no Tojimari, 'Grand Escape' from Weathering With You, and more.
Makoto Shinkai has been a household name among anime fans in Vietnam ever since his feature film 5 Centimeters per Second became a sleeper hit in Vietnam in 2007. It took until 2016, when Your Name was released, for Shinkai and the music of Japanese band RADWIMPS to turn into a breakout global phenomenon. Since then, the band has continued to collaborate with Shinkai on Weathering With You and Suzume no Tojimari, creating a distinct sound that's instantly recognizable for Shinkai films.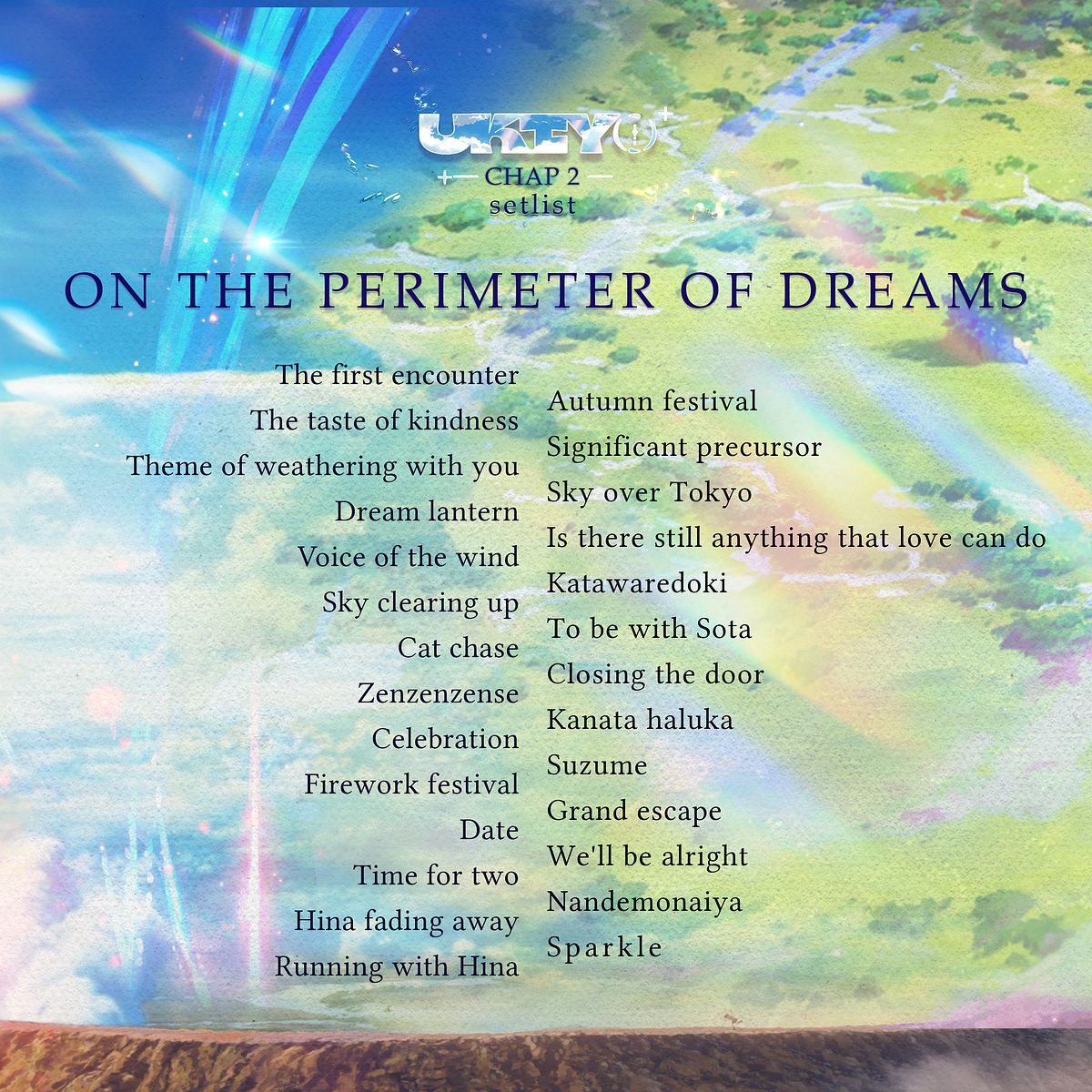 The works of RADWIMPS will naturally be the focal point of Ukiyo Chapter 2 too as the stage artists will take listeners on a journey through time with Mitsuha and Taki, across the borders of the Earth and the sky with Hokada and Hina, and over inter-dimensional spaces with Suzume and Souta.
Ukiyo Chap 2: On the Perimeter of Dreams will take place in Hanoi at the Âu Cơ Theater on July 14 and 15 and in Saigon on July 21. For more information on how to buy tickets, visit the 8 the Theatre website here.