In Saigon is quite literally hard to breathe these days.
beginning late last week, many Saigoneers might have noticed that their morning commute was accompanied by a thick blanket of fog stretching as far as the eye can see. While some were quick to romanticize the scene as something reminiscent of Da Lat's unique climate, others have expressed concerns that the city's air quality has severely degraded, to the point that the pollution is visibly threatening normal life.
Climate experts, however, are sharing mixed opinions on the reasons behind the worrying conditions. On September 22, Doctor Ho Quoc Bang, head of the Department for Air Pollution and Climate Change at the Vietnam National University – Ho Chi Minh City, told Zing that he had found evidence linking Saigon's recent haze problem with forest fires in Indonesia.
According to Bang, he has been running computer models to trace the source of the smog. On September 18, he said, there were widespread and severe fires in Indonesia. Factoring in wind speed and direction, it was estimated that the smoke would reach Ho Chi Minh City in two or three days. This coincided with the pollution observed on Friday, September 20 and Sunday, September 22.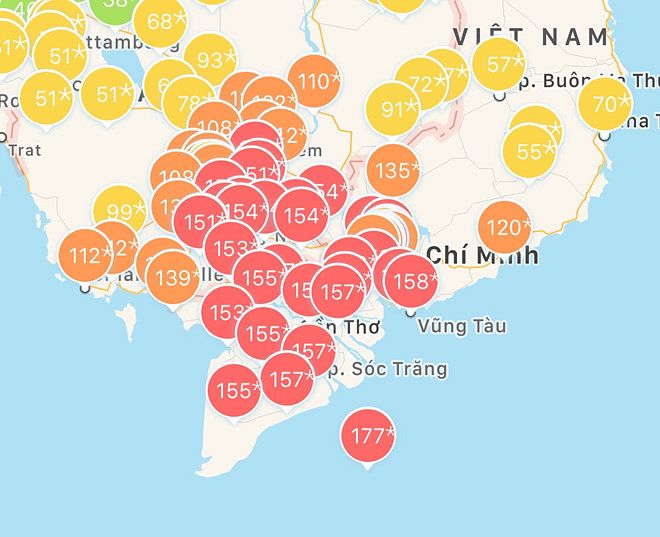 "During the weekend, there are fewer traffic and factory activities, so pollution levels shouldn't be too high," Bang explained. "Normally, even if there is smog, the pollution wouldn't be as severe." He added that haze from forest fires is the main cause of the smog, while two other contributing factors are high levels of humidity and human activities like traffic, construction and industrial processes.
Speaking with Tuoi Tre, meteorology expert Le Thi Xuan Lan, however, commented that there aren't enough official data proving the connection between Saigon's poor air quality and forest fires in Indonesia. According to Lan, the daily bouts of rain in Saigon in the past week have kept local humidity levels at 95–100%. This, coupled with pollution from human activities, creates a thick fog of water vapor and pollution particles.
Forest fires are an annual occurrence in Indonesia in recent years, where local farmers burn swaths of forests to make room for palm oil plantations. The haze caused by these fires has soured relations between Indonesia, Malaysia and Singapore every year during this season. This year, the blame game has taken place throughout September, as the haze has choked cities and towns in Malaysia, Singapore and even the Philippines. Scenes on the ground in Indonesia look even more hellish.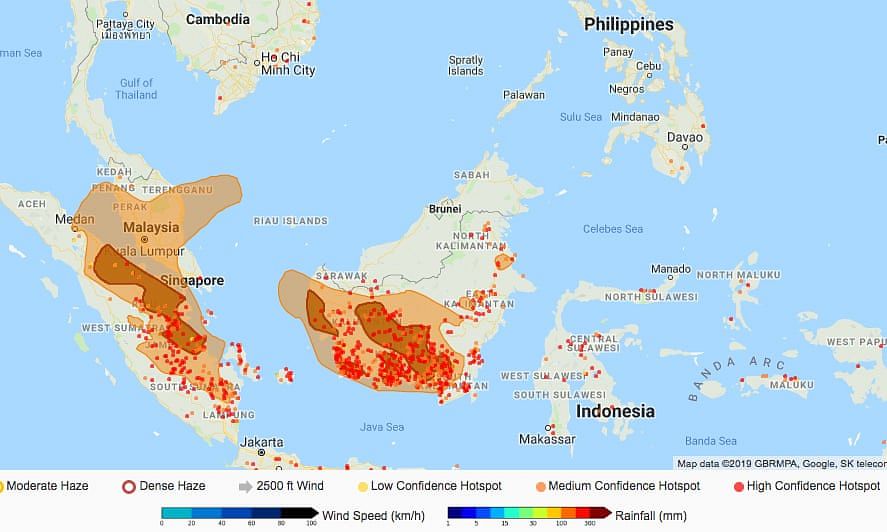 If it's confirmed that Saigon's smog is indeed the result of forest fire smoke, it wouldn't be the first time. Back in September 2015, the most severe haze disaster in recent Southeast Asian history prompted six regions in Indonesia to declare a state of emergency; the smoke lowered air quality in Brunei, Cambodia, Indonesia, Malaysia, the Philippines, Singapore, Thailand and Vietnam and persisted for two months until November. In Vietnam, most of the Mekong Delta and Saigon were affected.
Short-term exposure to high levels of haze particles can cause irritation of the eyes, nose and throat in healthy people, while longer exposure can cause respiratory issues and aggravate existing heart and lung problems. It's recommended that locals should avoid strenuous activities and physical exertion outdoors and wear appropriate masks until the air quality improves.
---

Related Articles:
---