Sometimes fashion trends are not born of creativity, but practicality.
On October 1, Saigon authorities lifted stay-at-home orders for all districts, allowing residents to travel inside the city if they can provide proof of past COVID-19 recovery or at least one shot of any vaccine. Commuters are required to show QR codes with their vaccination status generated by approved apps like PC-Covid, VNEID, Y Tế HCM or SSKĐT.
The policy has spawned a new trend among Saigoneers who feel that they can turn these QR codes into something more interesting than just a screenshot.
The most practical invention appeared first last week in the form of card holders complete with a lanyard. Across apartment Facebook groups in Saigon, people shared requests for addresses of printing services and their price range to get themselves a shiny new printed QR pass.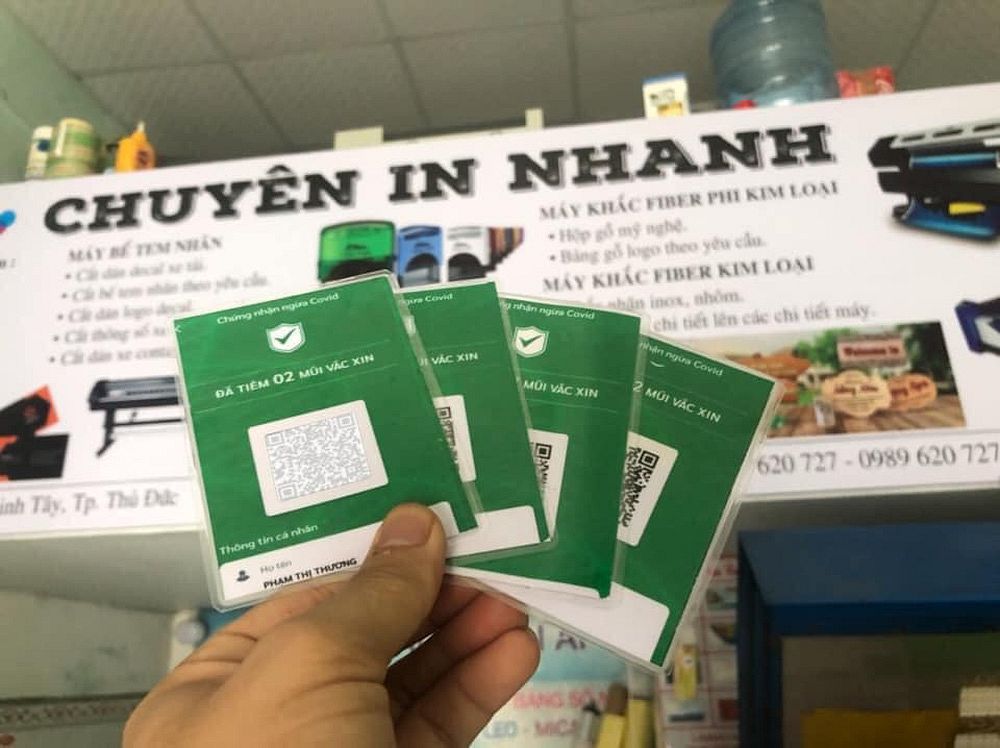 Each set ranges from VND20,000 to VND100,000, depending on the printing quality and card material. The card features a screenshot from the SSKĐT app, which currently has the most accurate vaccination status for many. Most customers feel that a print version is much more convenient than getting their phone out and waiting through the sign-in process. It will also minimize the risk of phone theft.
"My parents can use smartphones, but I still got them printed QR codes for easy check-ins. They are old so they are not app-savvy," Quang Lâm, a Binh Thanh resident, told VnExpress.
Convenience and safety are not the only reasons why some Saigoneers have chosen to print out their vaccination QR codes. For some, the green certificate is also a symbol of reassurance and social status.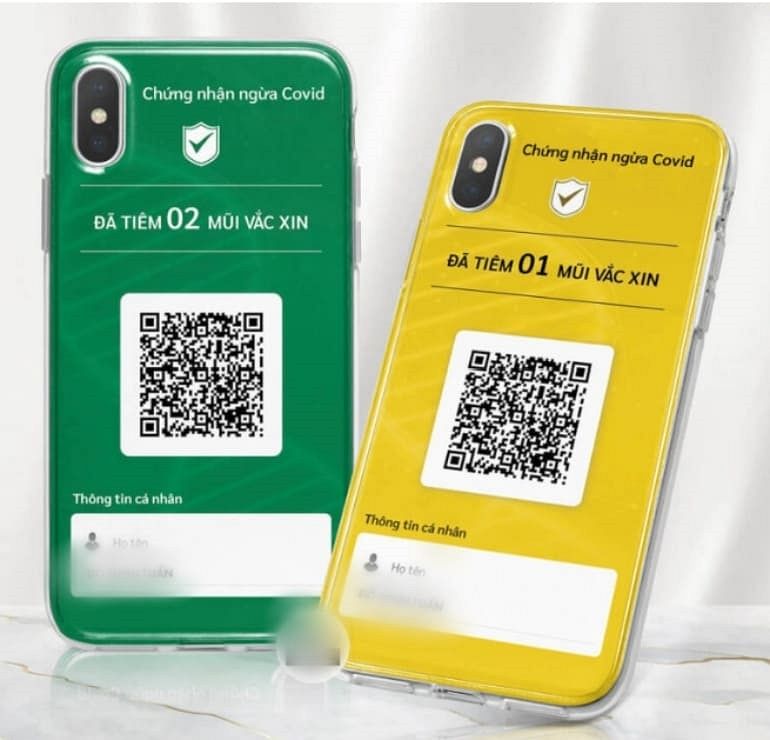 According to Lao Dong, commerce platforms have been flooded with QR-related customized clothing items and accessories in the past week. For just VND100,000–150,000, one can own a simple tee with their personal QR code printed in front, like a badge of honor. Alternatively, one needs to shell out only VND10,000–30,000 for a pin, or literal badge, to beautify their backpack or hat.
A bespoke QR-enabled phone case is another option that can balance both practicality and fashion. "This is an indispensable accessory for everyone this pandemic season, especially shippers and app drivers who have to hit the roads often," a shop writes in the product description in Vietnamese.
Many might view these products as part of a new quirky trend, but experts have warned that printing services could pose privacy risks to customers. After the PC-Covid app was released, authorities also issued a warning that citizens should not share their vaccination status code on social media.
[Top photo via Vietnamnet]