Last Tuesday, residents living along Saigon's Nhieu Loc-Thi Nghe canal woke up to the foul odor of dead fish.
---
Related Articles:
- [Photos] Thousands Of Dead Fish Choke Hanoi Lake
- Once Filled With Shrimp And Fish, HCMC Canal Now An Environmental Disaster
---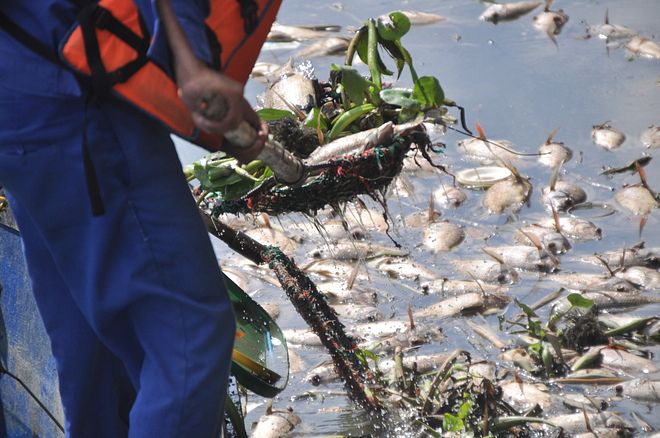 "Dead fish painted the part of the canal white on Tuesday morning and caused a heavy stink," Nguyen Huynh Ngoc Dat, a man living near the canal, told Thanh Nien.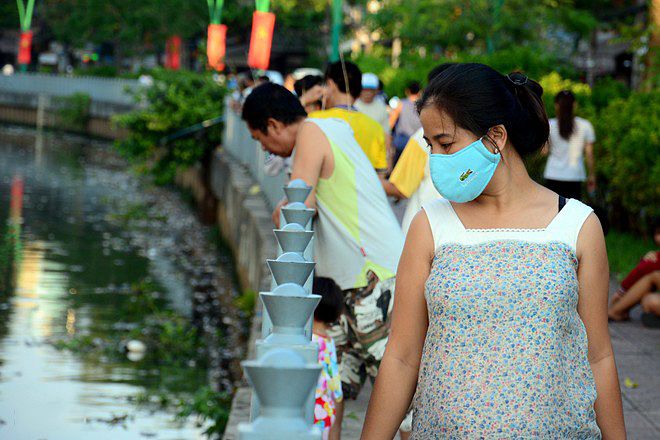 By the afternoon, tens of thousands of fish, mainly carp and tilapia, went belly-up in a mass die off of proportions unseen since the canal underwent a decade-long US$390 million revitalization project.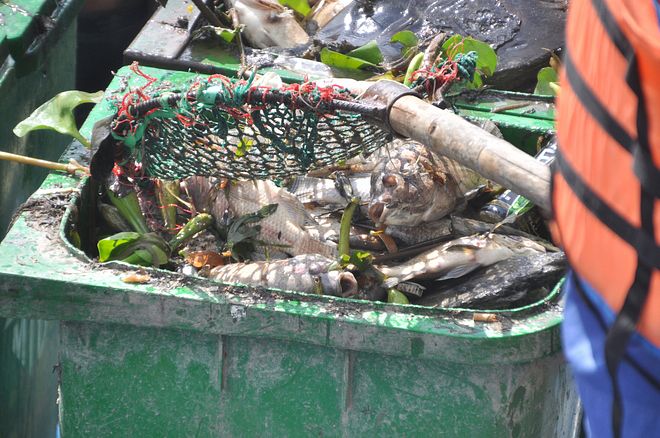 City officials blamed the first heavy rains of the season that pushed sewage into the waterway.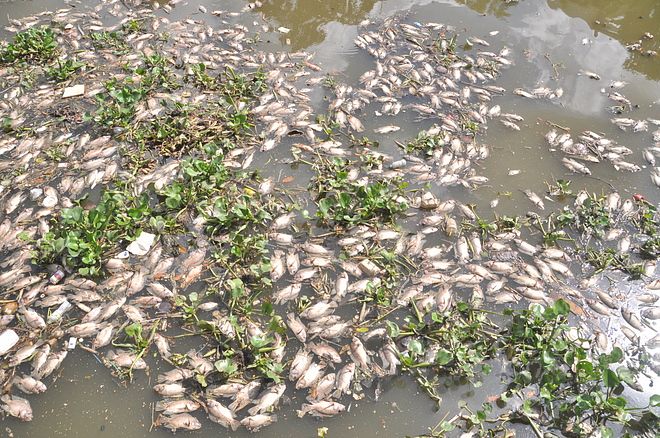 Tran Van Son, a representative of the city's agriculture department, said that the upstream segment of the canal, which runs through Districts 3, Tan Binh and Phu Nhuan, is detached from natural waterways but is fed by many sewage pipes.
Over the course of the dry season, polluted waste collected in said pipes and was flushed out when the season's first heavy rains overwhelmed the canal's waste treatment system.
Though the revitalized canal has been praised in the international press, it looks like there's still more work to be done when it comes to keeping its waters clean.