On Saturday, city workers began closing off portions of Le Loi Street and Ben Thanh Market's Quach Thi Trang Roundabout as well as uprooting trees from nearby 23-9 Park.
While traffic is still swirling around Quach Thi Trang today and sections of Le Loi remain accessible, Saigon authorities announced the closure of both roadways earlier this month, shutting down one of District 1's busiest traffic hubs due to metro construction.
According to Thanh Nien, the Opera House Station located beneath Lam Son Square will comprise four floors, extending 30 meters beneath the street. At construction sites between Pasteur Street and the city's Opera House, nearly 200 workers have already finished the first subterranean floor and are now working on the second and third.
Once complete, this massive station will connect to Metro Line 1's Ben Thanh Station by way of a 515-meter underground tunnel running below Le Loi Street.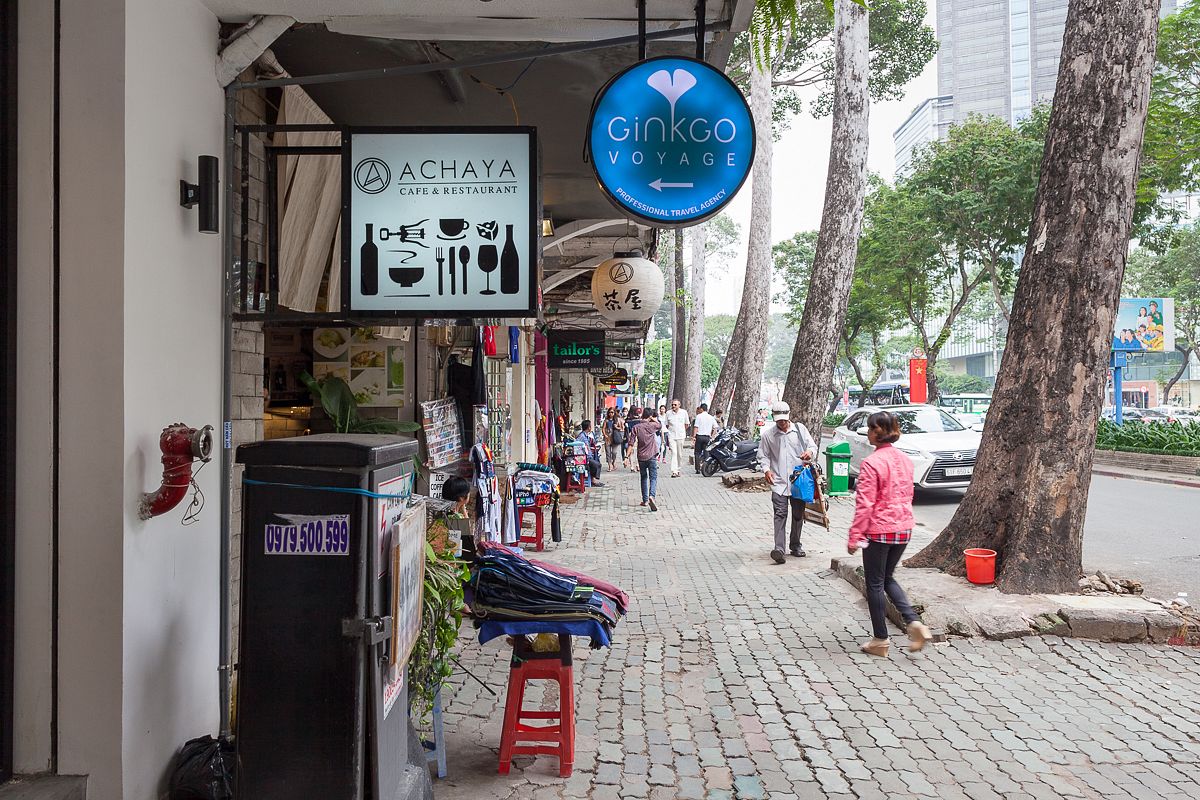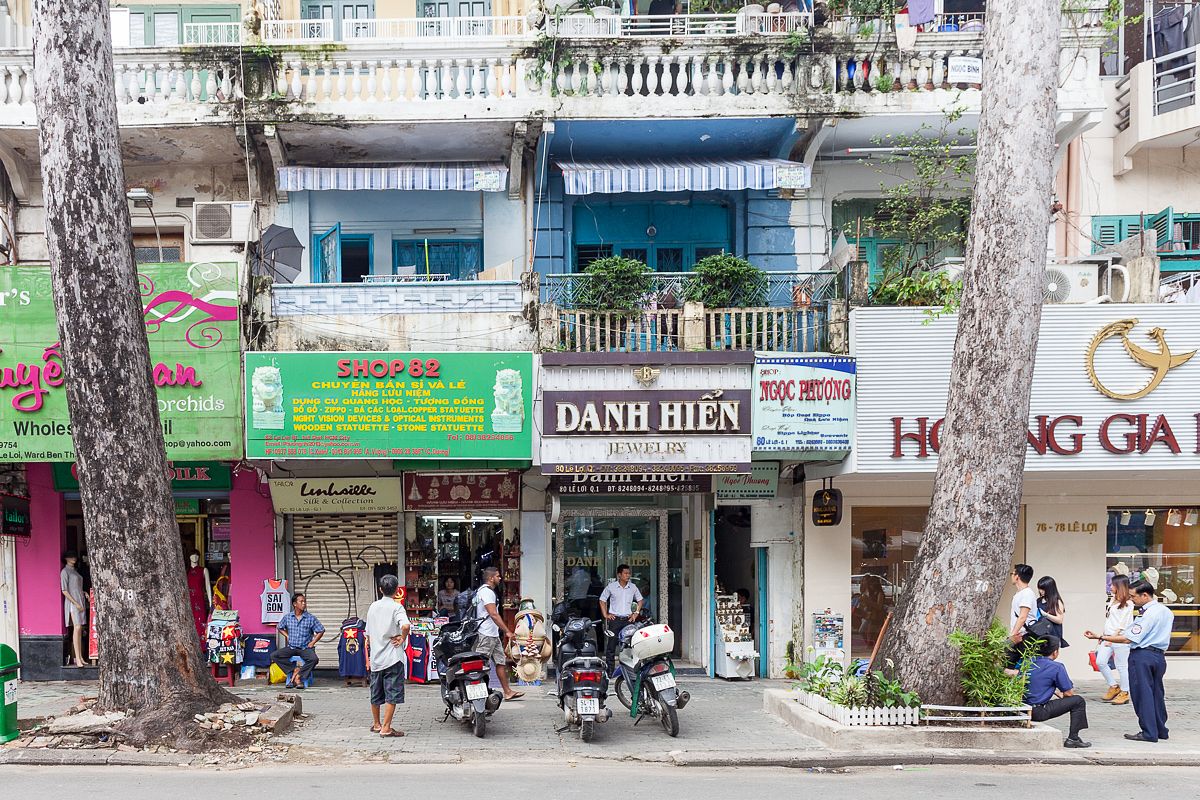 Though there is little visible change along Le Loi, the other side of Quach Thi Trang Roundabout is a different story. Beginning on Wednesday of this past week, workers set about removing 51 trees from 23-9 Park, uprooting 27 trees and cutting down 24 more, reports Thanh Nien. According to Tuoi Tre, the trees left intact will be transported to parks in Phu Nhuan and Go Vap Districts. An additional 24 trees – 12 cut down, 12 uprooted – will disappear along Le Loi and Ham Nghi Streets, Thanh Nien reports.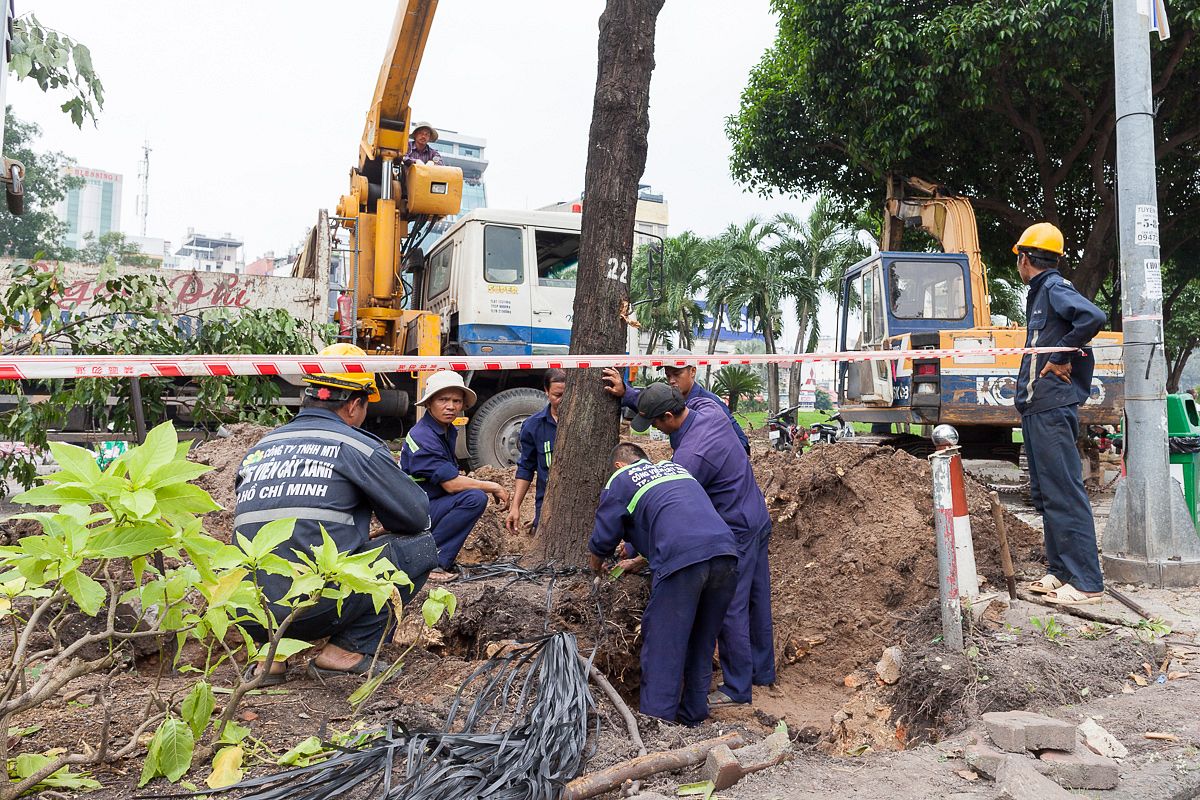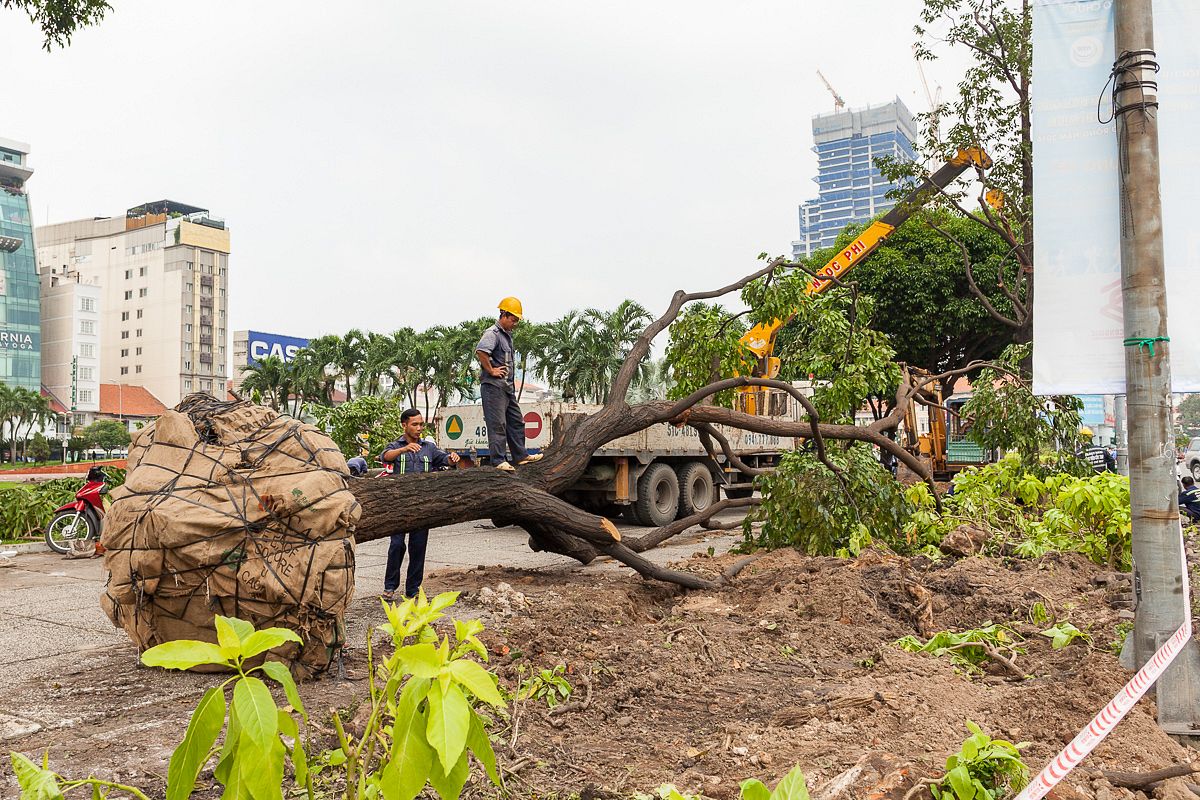 So far, the majority of visible change to this area is concentrated around 23-9 Park, where the once heavily shaded area beside Quach Thi Trang is now barren, and the intersection of Le Loi and Pasteur Streets, where traffic now snakes past a series or corrugated metal barricades. In the coming weeks, however, it remains to be seen how the area will transform as a result of metro construction.
Work on the underground Ben Thanh Station and connecting tunnel between the Ben Thanh and Opera House Stations is expected to reach completion in time for the metro to go into operation in 2020.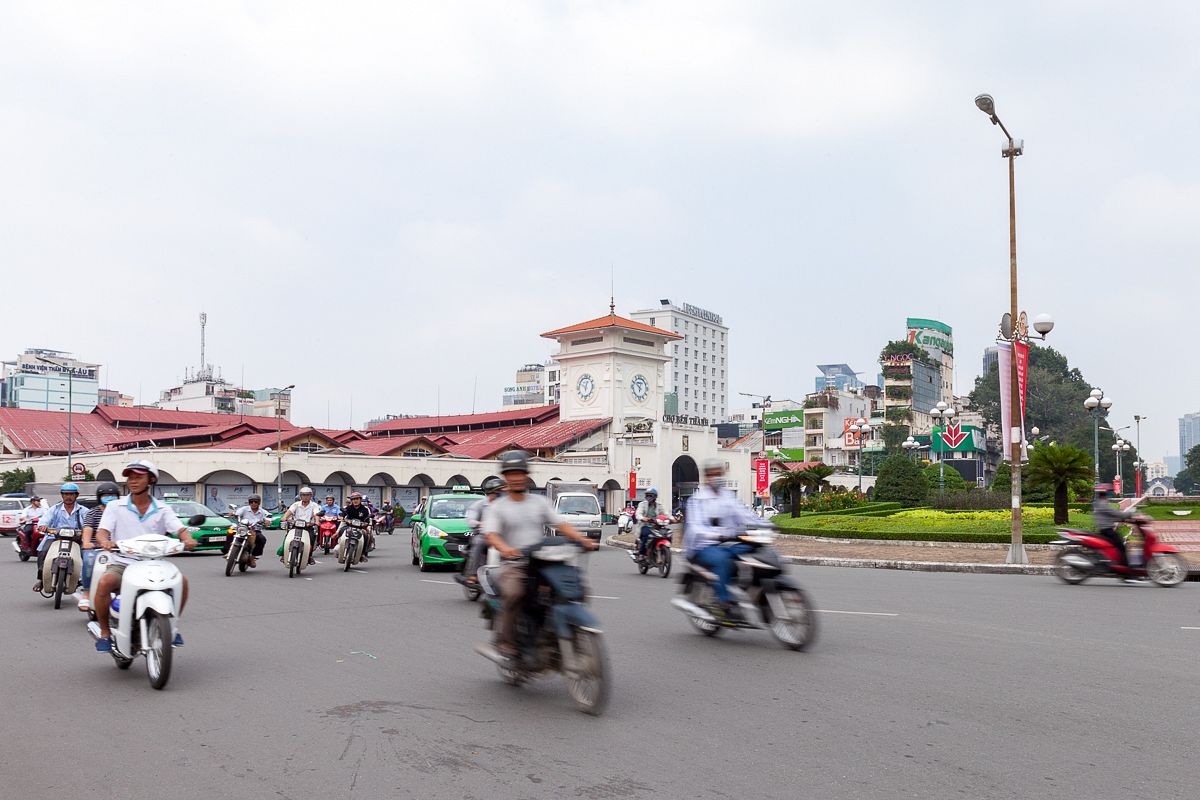 Elsewhere in Vietnam, Hanoi also lost 109 trees along Ba Dinh District's Kim Ma Street as a result of metro construction, reports Tuoi Tre. These trees will be uprooted and transported to Van Giang plant nursery in Hung Yen province.
---

Related Articles:
---