Saigon is changing at a dizzying rate, and so is its food scene: forget about your favorite café or restaurant for a few months and you can come back one day to find it replaced by a convenience store. Thankfully, such is not the case with this week's Hẻm Gem, Nam Ky.
The eatery is smack-dab in the middle of one of District 5's busiest intersections, where Nguyen Trai, Nguyen Duy Duong and Tran Phu streets meet. My colleague Alberto, who used to frequent the area, swears by Nam Ky's expertise in bò xào sa tế, or spicy stir-fried beef.
"The layer of grease on the wall used to be so thick," he shared, making a clasping gesture with his hand to demonstrate the place's past level of gunk. He added: "Now it's so different."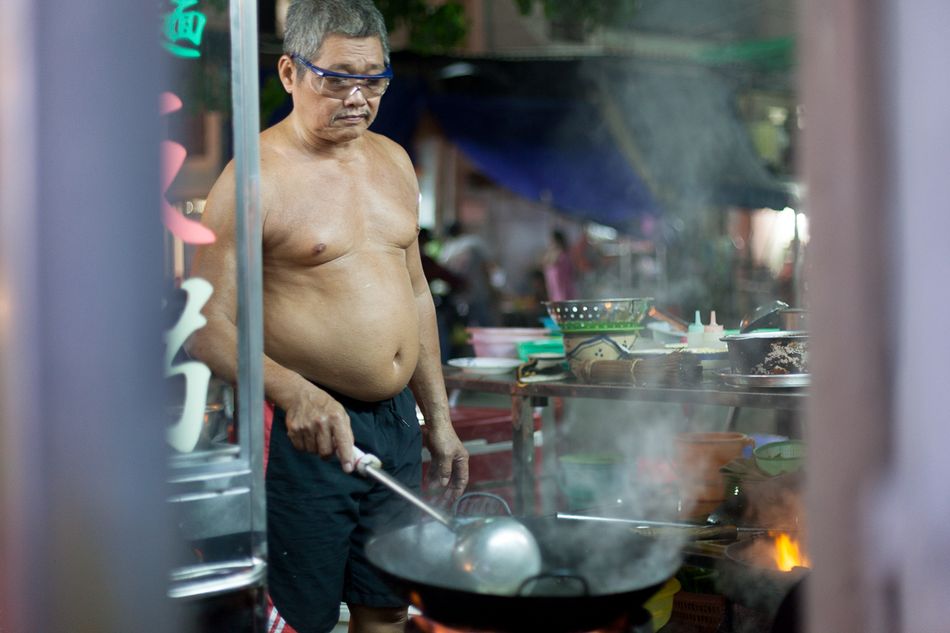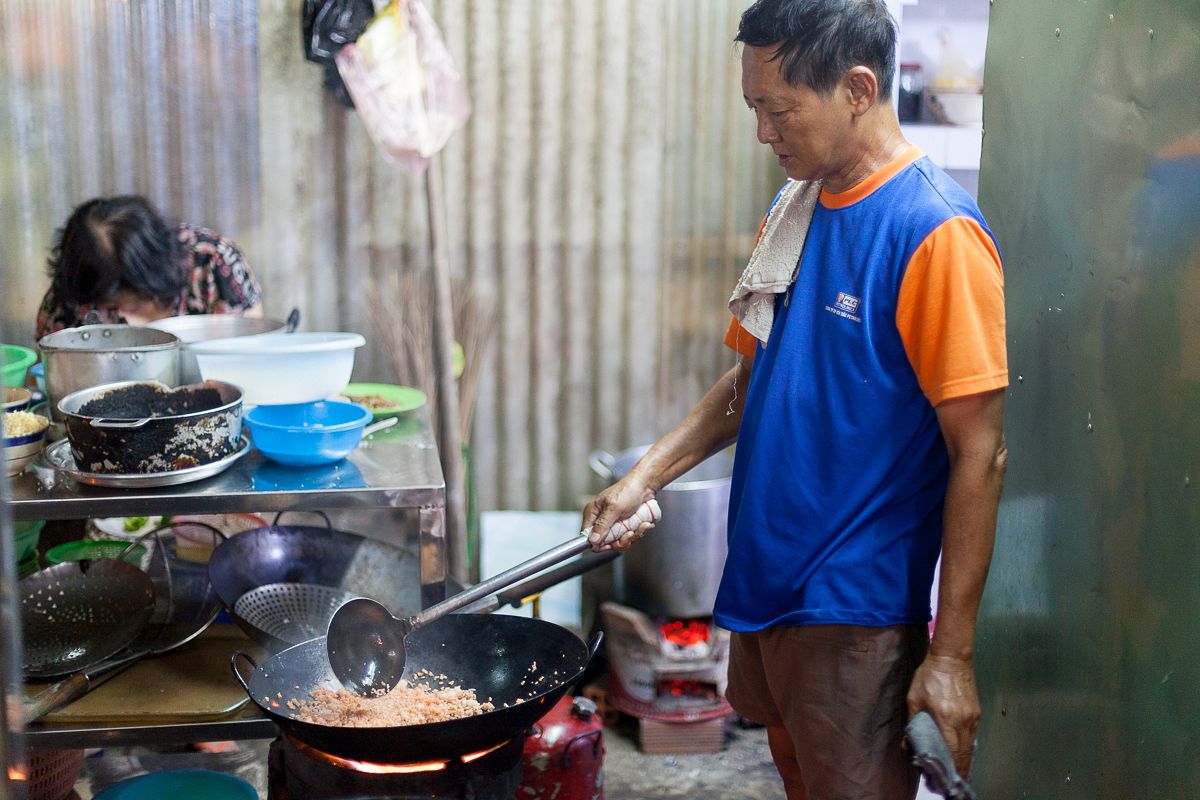 I wasn't sure if Alberto was exaggerating or not, because the distance between his fingers was at least two centimeters. I wasn't sure if I wanted to find out either, as Nam Ky's current dining area is clean, spacious and filled with the kind of brightness one can only experience during the first few months of a florescent lamp's lifetime.
Of course, being a distinctly Chinese eatery, Nam Ky's cleanliness is not the sterile sort: the room has a lived-in vibe to it with memorabilia and other knick-knacks lying about. An altar sits in a corner, where its elaborate set of colorful light bulbs puts on a mini light show every few minutes. Other patrons – an eclectic mix of local regulars in flowery pajamas, loquacious Chinese aunties and young couples – fill the other tables.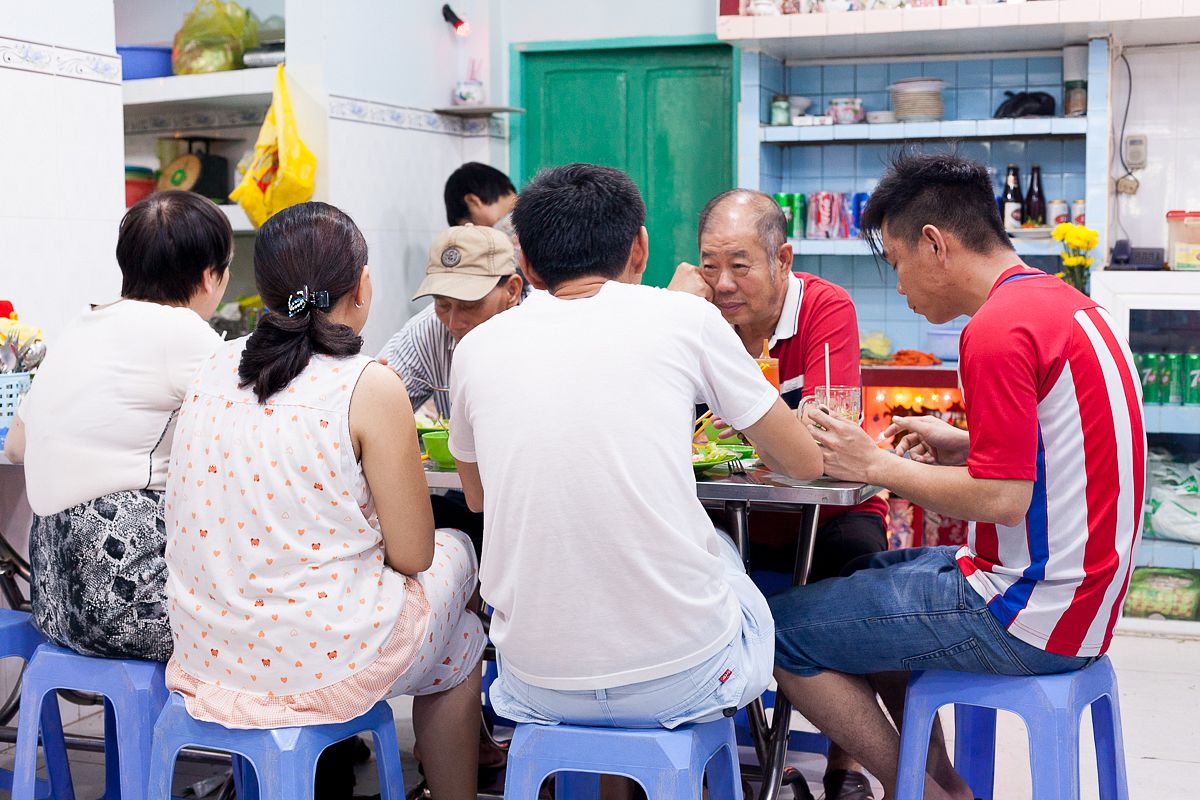 Having been thoroughly convinced by Alberto of the merits of bò xào sa tế, we opted for a heaping portion of beef with fried rice. Fried calamari, sườn xào tàu xì and mì xào giòn rounded out our order for the evening.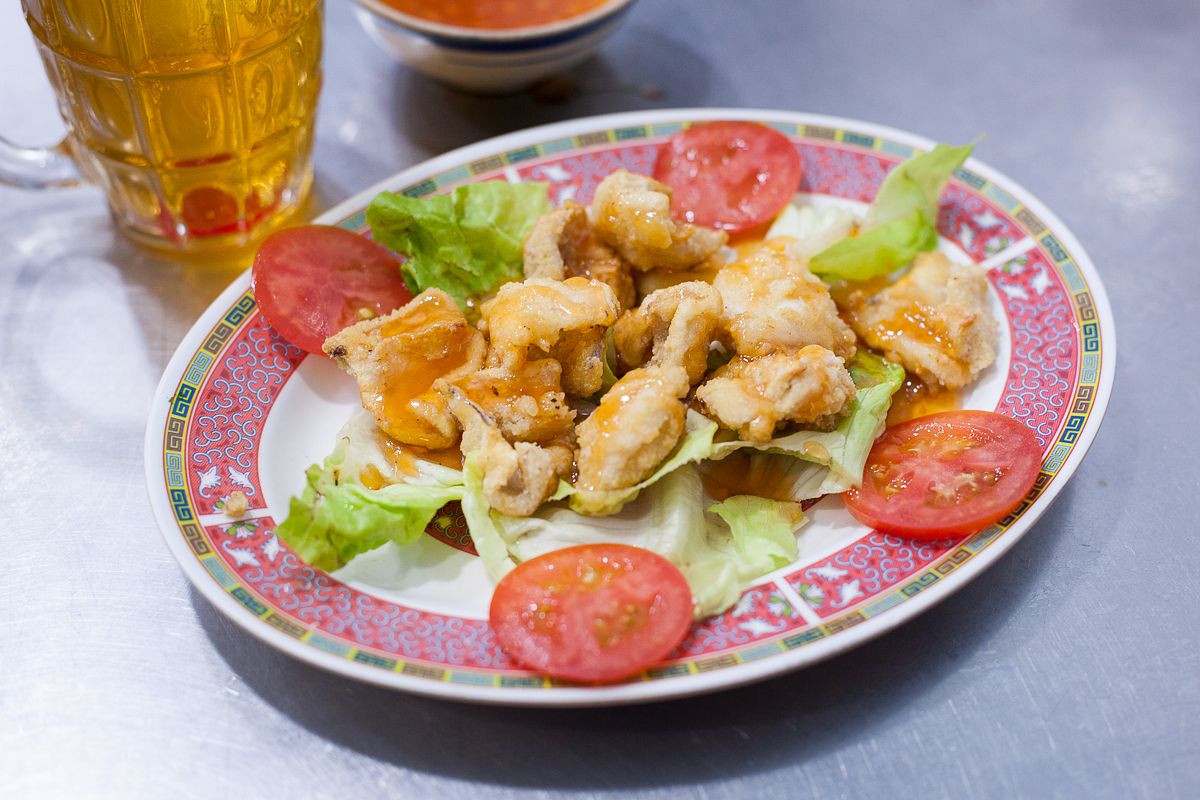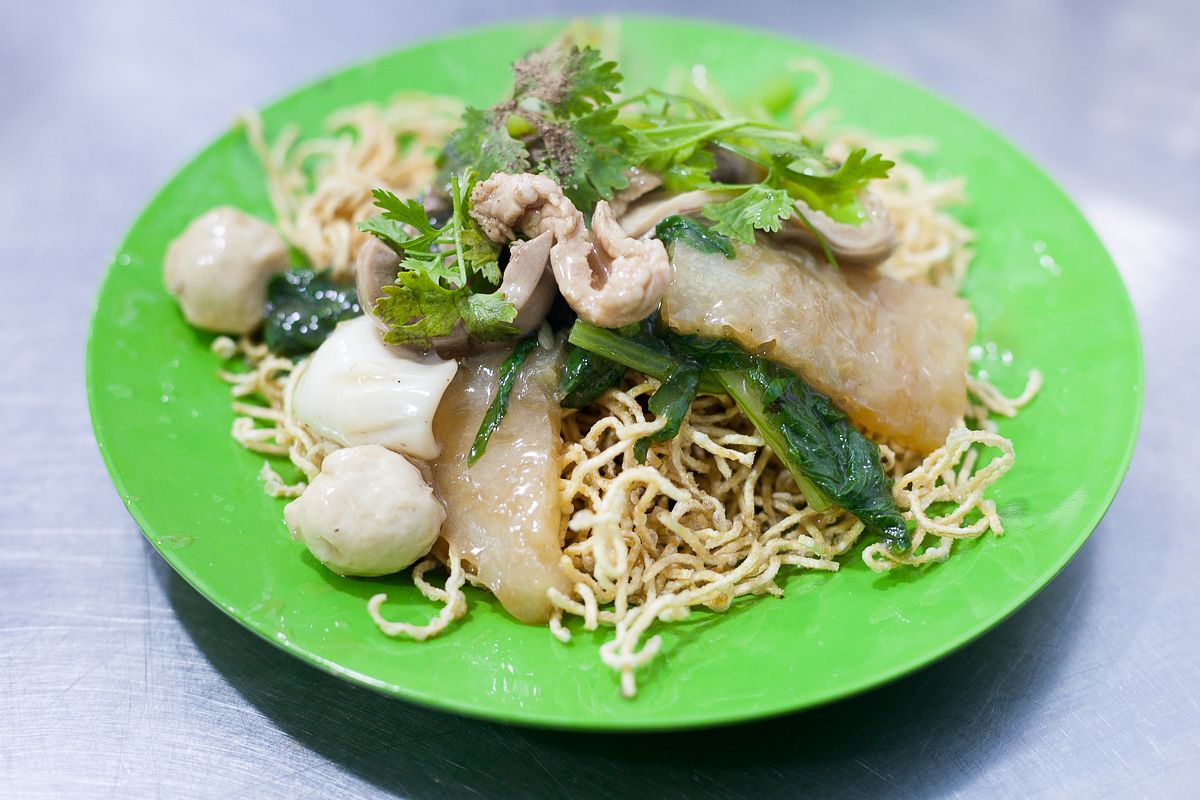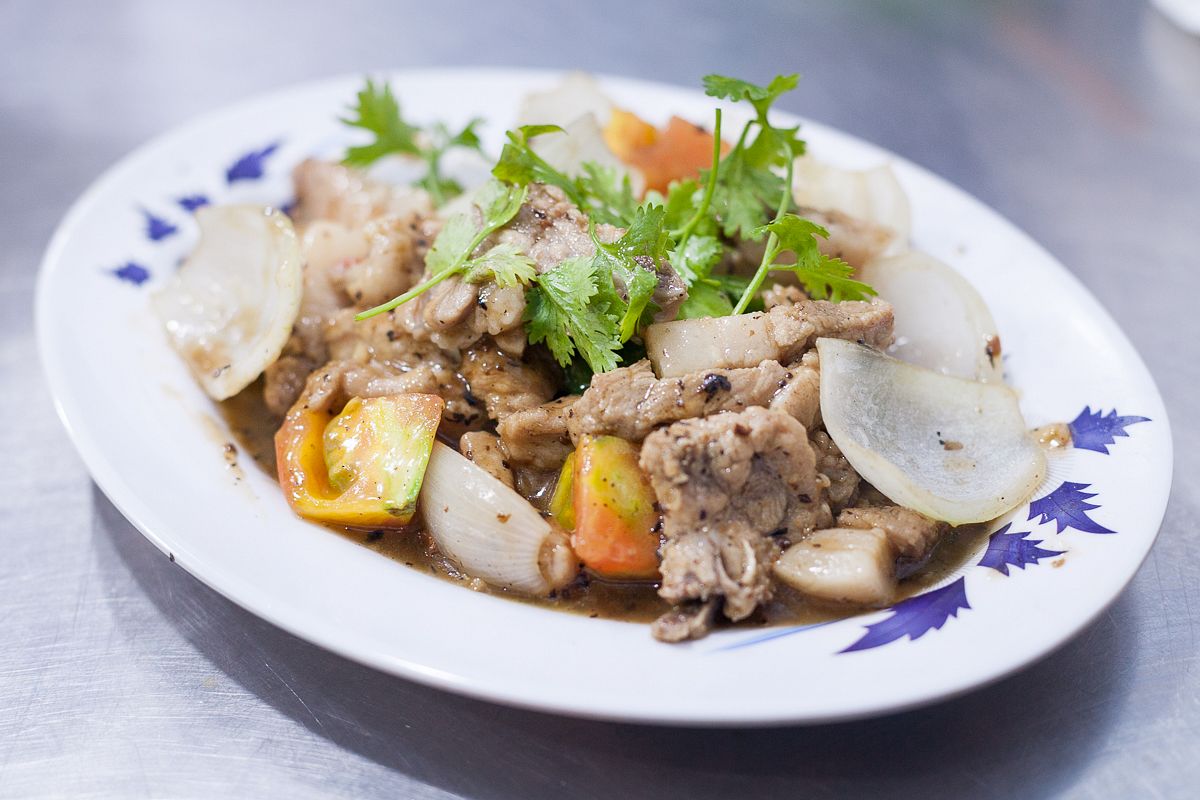 After we had happily settled down at our table to take in the atmosphere of the restaurant, the entire dining space was suddenly inundated with a pungent smell of chili so strong we all started coughing and tearing up. It's always great to be able to experience your food using different senses, and this was one of the few times I've ever had an order of spicy food so potent I could feel it with my eyes and nose.
The actual dish, however, had a very balanced flavor profile that left us craving more. The beef was tender and had just the right amount of heat and spice. The rice was your typical smoky Chinese fried rice whose taste complemented the delicious sauce perfectly. Both the calamari and pork ribs hit the mark, but unfortunately Nam Ky's mì xào giòn fell short due to the inadequate amount of accompanying sauce.
At the end of the day, Nam Ky's longevity proves that if you know what you're doing, you'll be around for a long time. Except for the mì, the rest of the dishes were very well-done and flavorful. However, beware that their price range is on the steep side, so order with caution.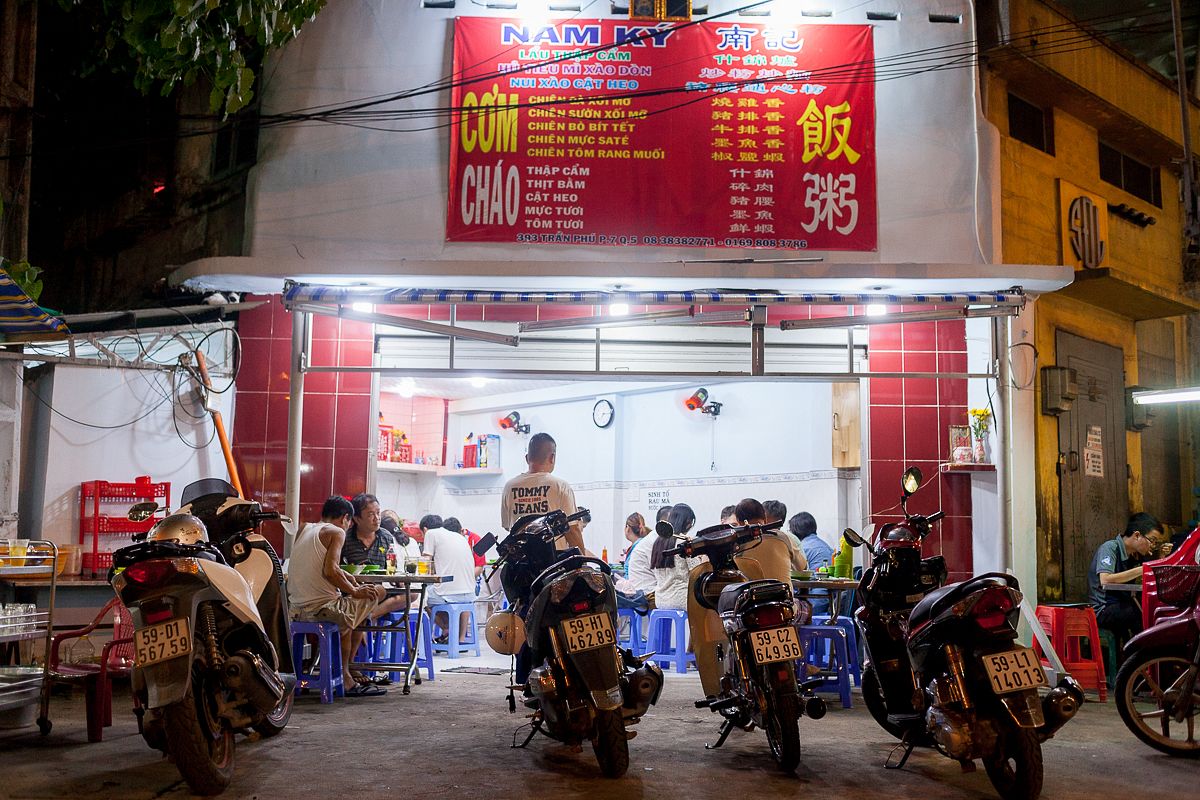 To sum up:
Taste: 6/5
Price: 2/5 - expensive (VND50,000-90,000 per dish)
Atmosphere: 4/5
Friendliness: 4/5
Location: 4/5
Khoi loves tamarind, is a raging millennial and will write for food.
Nam Ký
393 Tran Phu, Ward 7, D5

---

Related Articles:
---