I admit that it's taken me great pains to write this week's Hẻm Gem.
After a brisk walk from downtown Saigon, you'll arrive at 14 Ton That Dam Street, where a sleepy apartment building stands amid rows of office towers and administrative centers in District 1. Entering the dingy building from the blinding sun of summer will confuse your eyes and heighten your senses. Then, you'll make your way up the first floor through a searing staircase – thanks to scores of condensers serving the building's air-conditioning systems.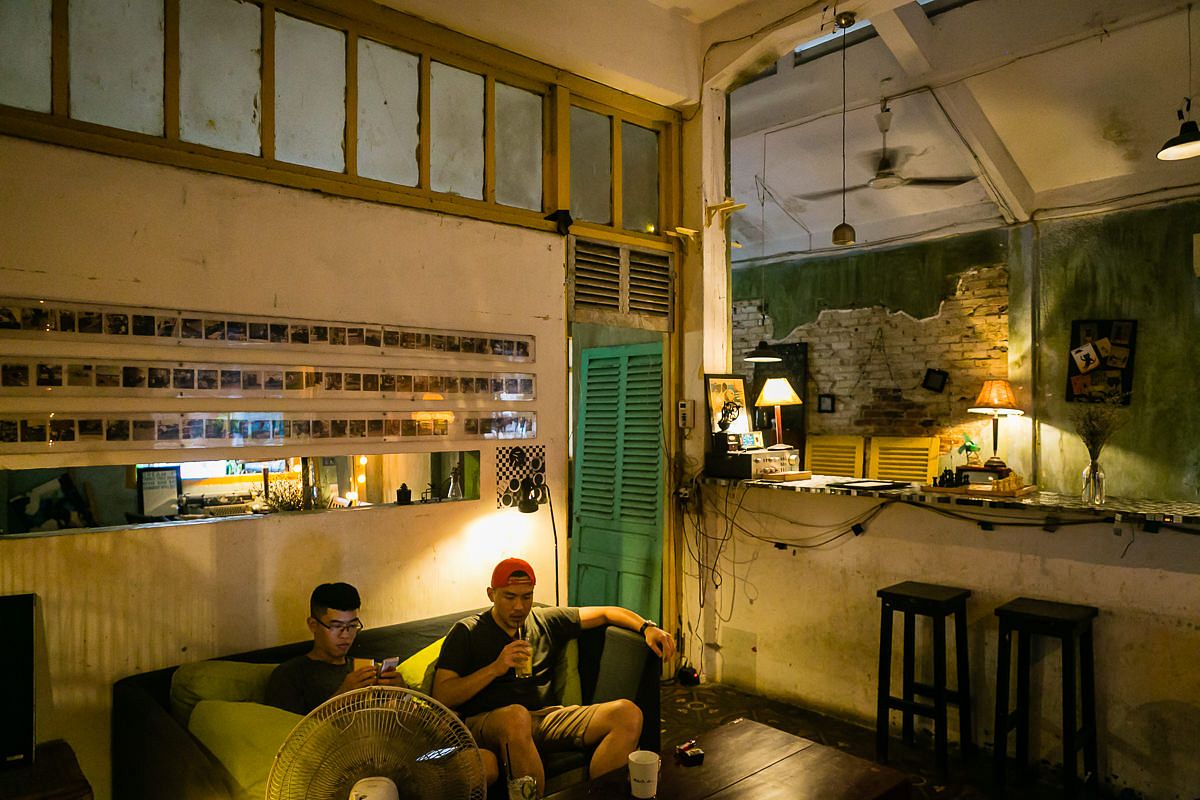 With a turn at the corner and a stroll pass an airy corridor, the unique yellow door of Things Café beckons. Stepping into Things for the first time gives patrons the impression of invading somebody's home: intimate corners, comfy couches, and layers of posters, postcards, and CD covers fill the interior with a homey atmosphere. Across the room, two cats wrestle on the coffee table. From the speakers, jazzy tunes from Nat King Cole, Norah Jones and Bill Withers hover lazily in the air before fading into the buzzing of the coffee grinder.
My relationship with Things Café is in many ways similar to that of a hipster with his obscure indie bands. A fortunate stroke of serendipity brought me to the coffee shop many moons ago and I've selfishly been saving its existence to myself ever since. Things Café, to me, is on a need-to-know basis; and you don't need to know. I've recently discovered that a few of my friends are also frequent Things patrons, but each of us – as the conceited prigs that we are – had kept it mum from one another. How we manage to coordinate our visits to have never bumped into one another for such an extended period of time is beyond me.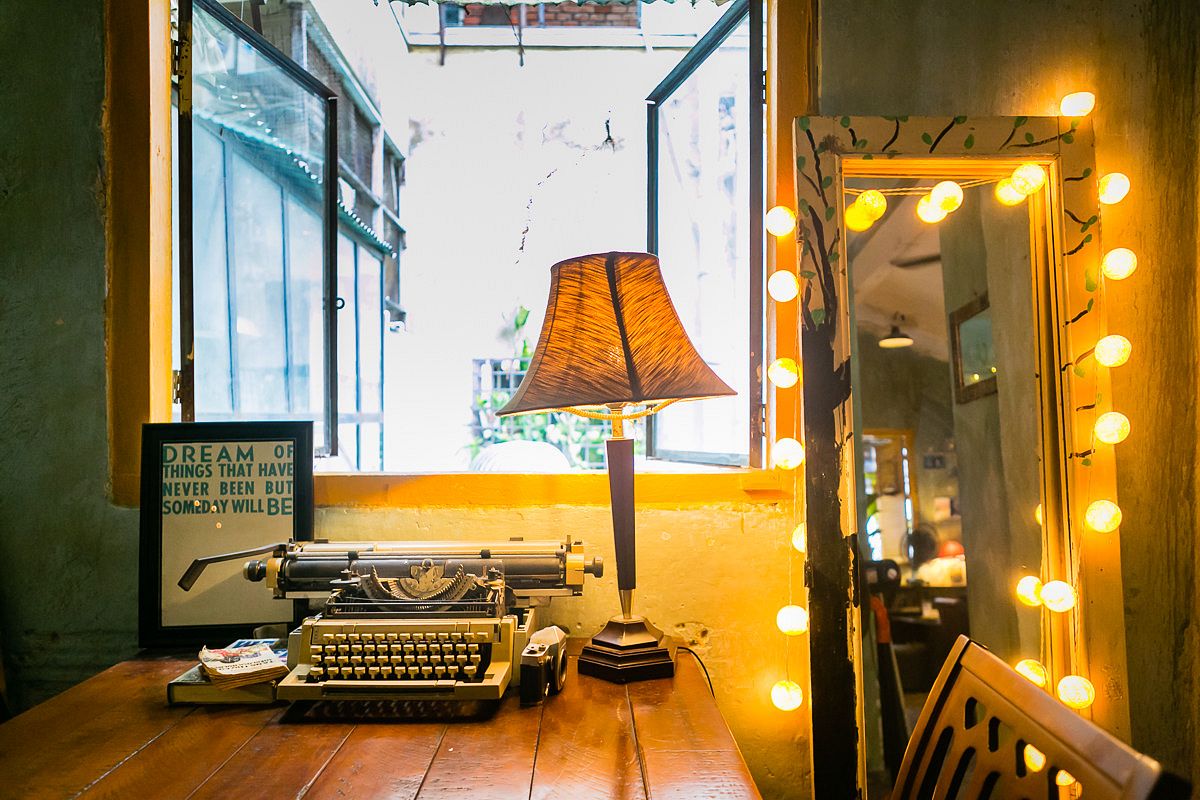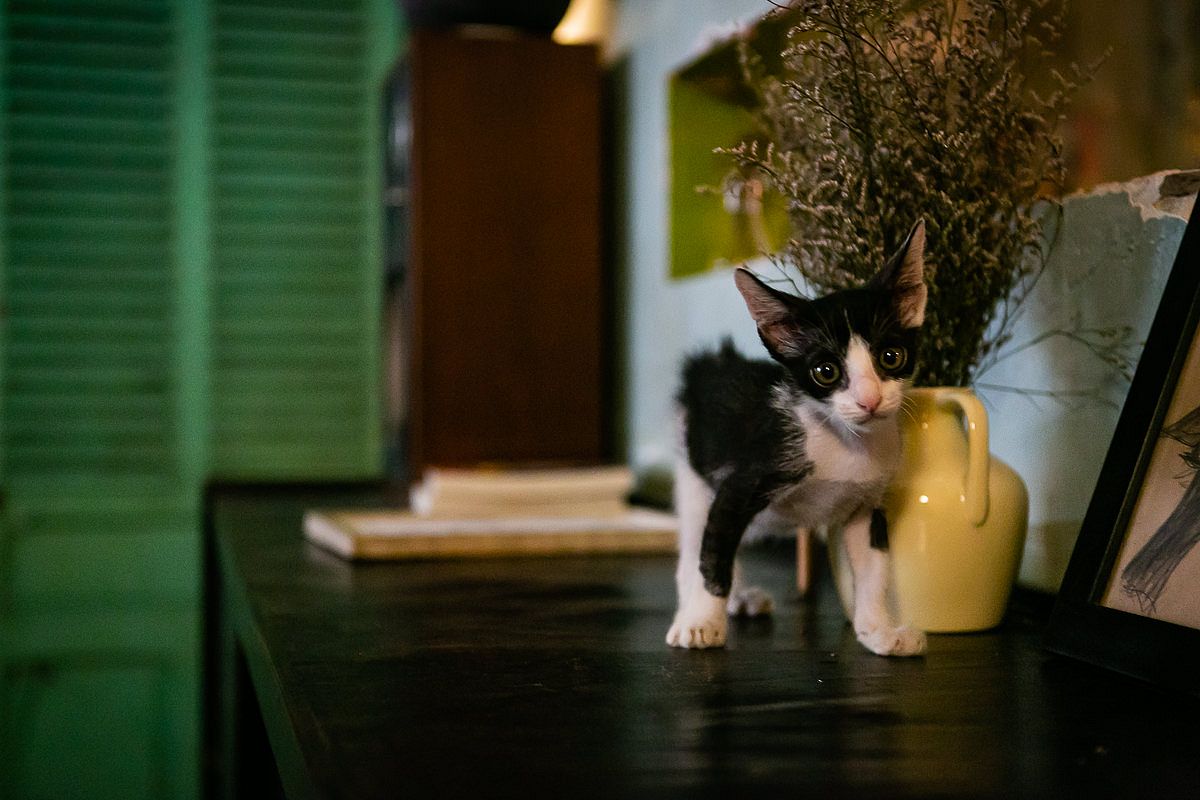 However, at the end of the day, I've learned that no matter how closely we cling to our most personal and treasured musicians and cafes, sharing the love – to the right people – will amplify it. So Saigoneer readers, I hereby entrust all of you with Things Café's existence.
Apart from its soothing ambiance, the café ticks all the boxes of amenities for a basic Saigon coffee shop: WiFi, a functioning toilet, power sockets and delicious drinks. If you've frequented any outlets of hip café chains recently – such as Phuc Long, Starbucks or The Coffee Bean & Tea Leaf – you'll find the staff at Things to be more accommodating. There's no time allotment for internet access and no one who chases you away after a few hours. At Things, patrons are welcome to stay to their heart's content.
Admittedly, drink options at the café are not cheap. A glass of peach tea costs VND45,000 while most coffee drinks are cheaper at VND30,000-40,000, but I'm happy to pay the price if that means helping them stay afloat for years to come. My all-time favorite drink at Things is Hanoi-style pickled apricot juice, or nước mơ, at VND45,000 – a simple drink with sweet, sour and slightly salty notes that are surprisingly refreshing on a sweltering April day. Just remember that, as the apartment that houses Things is already quite well-ventilated, most of the times there's no air-conditioning so it could get a bit hot inside.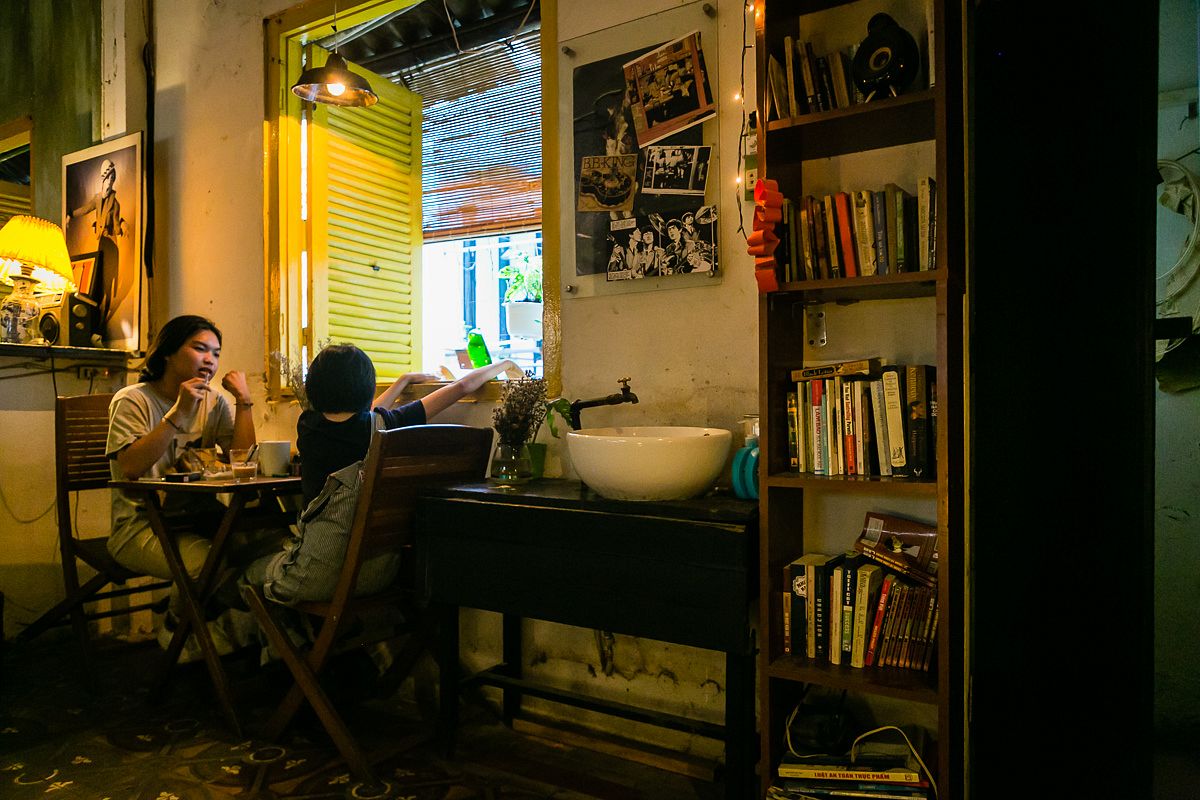 Those with a penchant for coffee might find its offerings satisfactory as well. According to the owner, the shop uses its own blend and coffee beans are ground fresh every day. If Things' coffee hits your sweet spot, the shop also sells beans and powder for personal brewing pleasures.
Last but not least, as the title shows, Things Café's roaming feline residents are always there for your emotional needs. Well, not always, because they're cats, but if you fancy a stroke or two, feel free to seek them out. I'm not ashamed to say that I, a grown-ass man, have spent many an afternoon at Things chasing down cats.
While the coffee shop has cats, it's not actually a cat café, because here these furry friends are not part of the staff roster, but an indispensable component of the surroundings. They serve no one and please no one, so if they happen to pay your table a visit, consider yourself The Chosen One.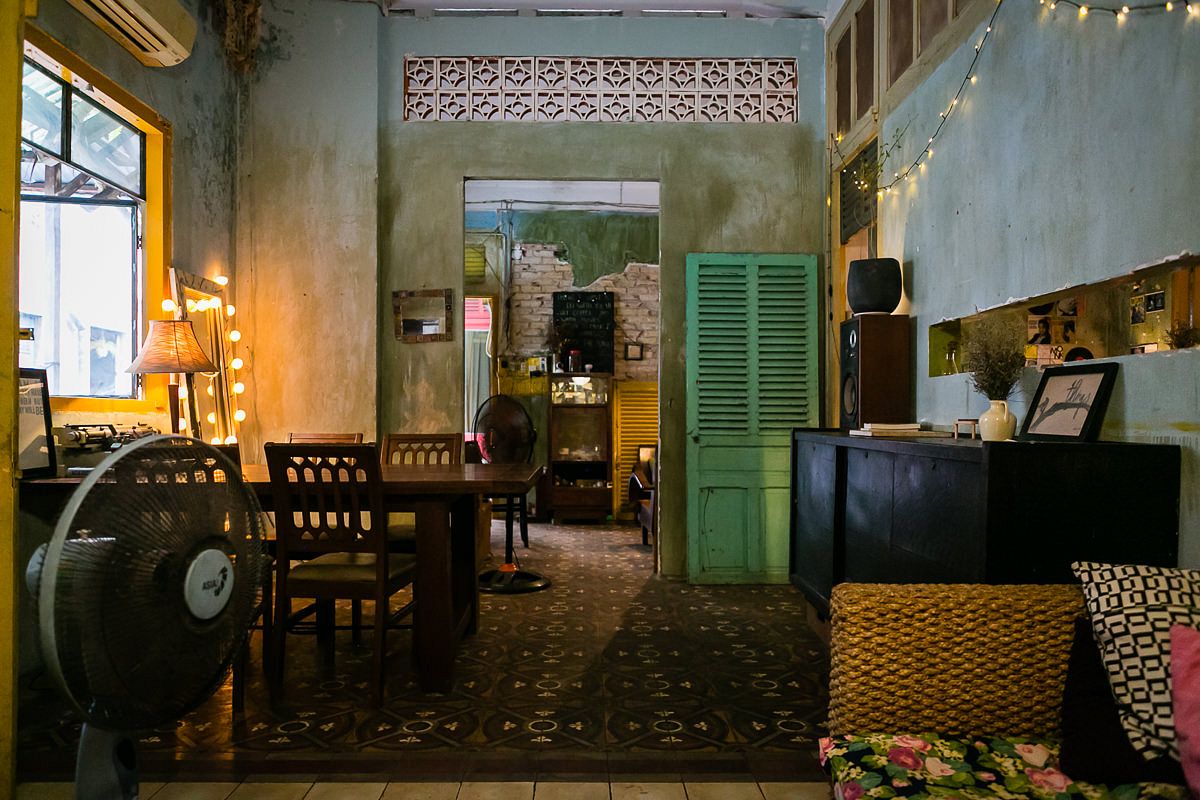 Things Café is open from 9am to 10pm.
To sum up:
Taste: 5/5
Price: 4/5
Atmosphere: 5/5
Friendliness: 5/5
Location: 4/5 – it's best to arrive on foot because while there's parking on the first floor, it could get complicated and pricey as it's handled by the apartment's management.
Khoi loves tamarind, is a raging millennial and will write for food.
Things Cafe
1st Floor, 14 Ton That Dam, Nguyen Thai Binh Ward, D1

---

Related Articles:
---