Mien Luon Cho Ben Thanh was the final destination in my parents' 20-year quest to find an authentic northern miến lươn in Saigon.
Early one Saturday morning a while back, I was shaken awake by my mom, who excitedly told me that we were going to breakfast at some place she'd just discovered. "You'll love it," she said. That was my first time eating miến lươn, or eel noodles, at 26 Thu Khoa Huan, just a short walk north of Ben Thanh Market. This area is far less touristy than usual at this time of day, thankfully.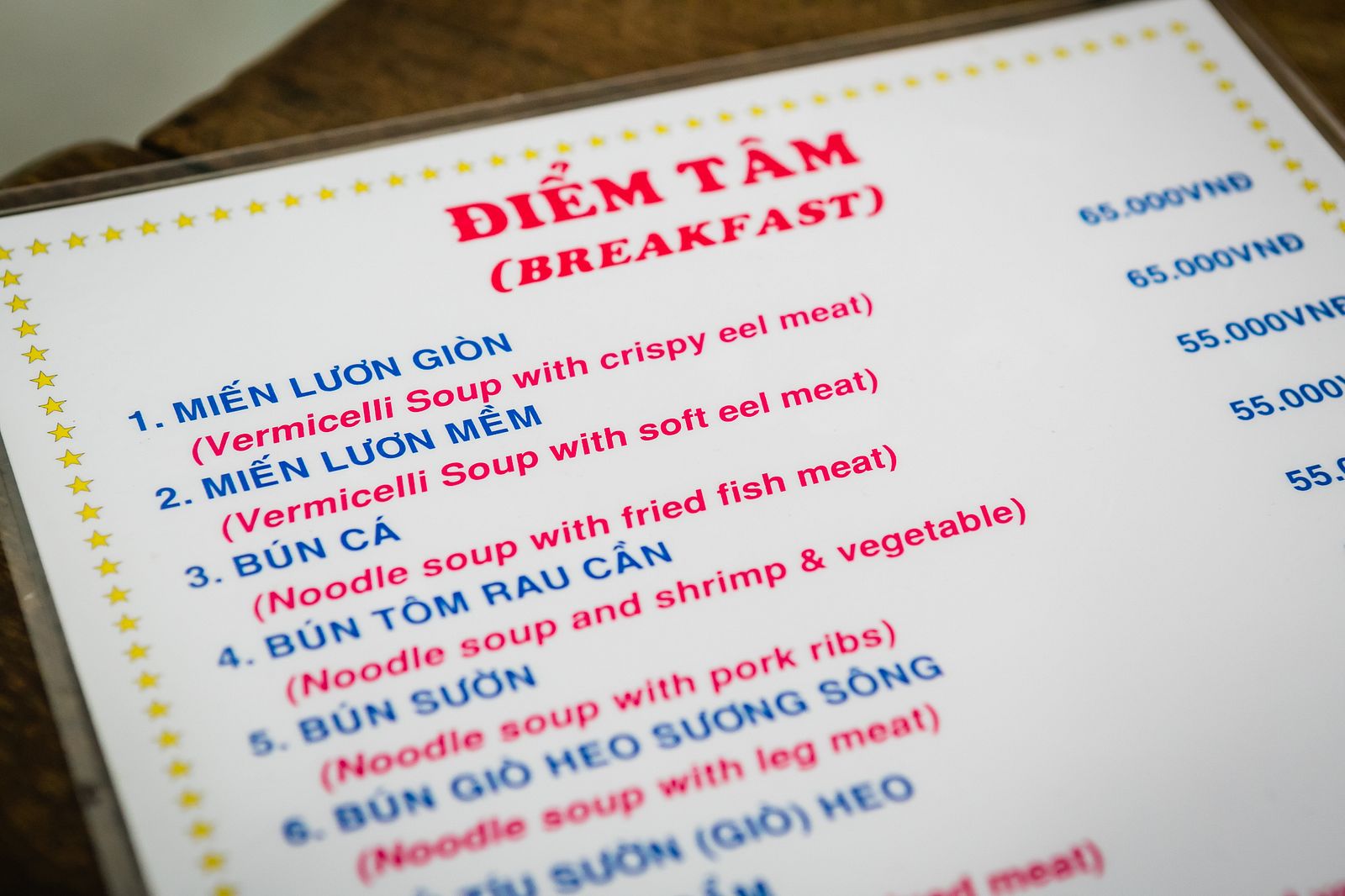 Earlier this week, I arrived at the scheduled hẻm gem breakfast late, partly because I underestimated Saigon traffic at 8am. The place is spacious, as it is conveniently located within the Ben Thanh Street Food Market, and the only kiosk open for breakfast is this notable miến lươn establishment.
The four of us ordered two bowls with crispy eels, and two with a mix of crispy and soft eel meat. The wait for the food itself was probably shorter than the wait for me (my apologies, folks).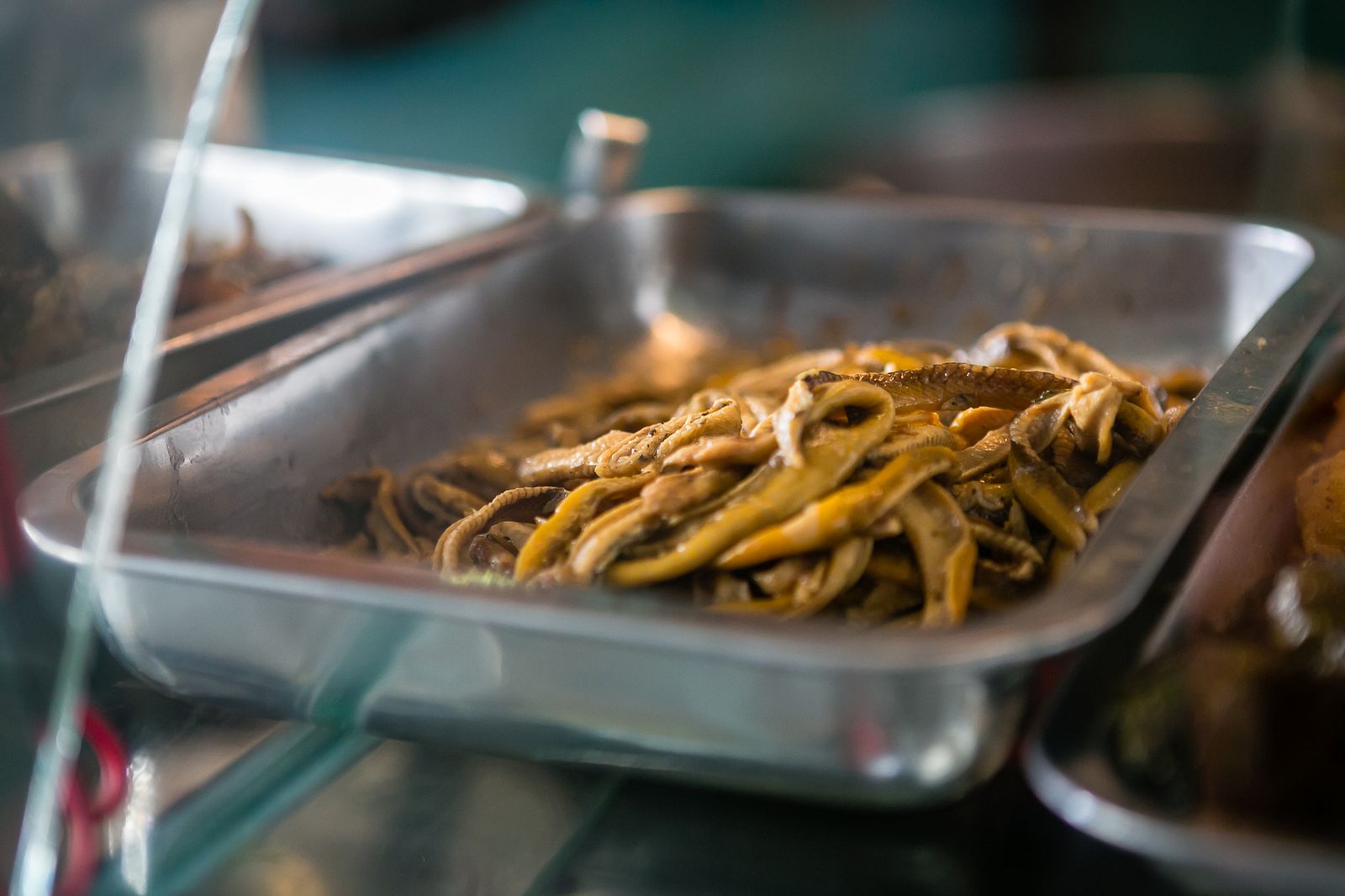 The bowls were delivered shortly, and I could see the steam swirling in the air. Disappointingly, they had ran out of quẩy (a type of airy fried dough) which would have been a wonderful addition to the meal. If you're wondering how they could've run out of something this early in the morning, it's my duty to remind you that 8:30am is considered late for breakfast on a weekday, as most offices start work at 8am. I have this habit (that is often frowned upon by food-lovers) of not adding condiments to my food, including nước mằm, nước tương, salt, pepper, or lime. But I could do with some lime in miến lươn, as it elevates the complexity of the broth greatly.
It was now time to dive in. Biting into my first piece of eel of the day, I couldn't help but recall how my parents convinced me to eat eels when I was little. Back then, for me eel was more like 'eww.' And I refused to even try to taste the meat. Only when my dad said it was actually dragon's meat that had super powers did I attempt to finish a bowl of miến. Don't judge me. I was five.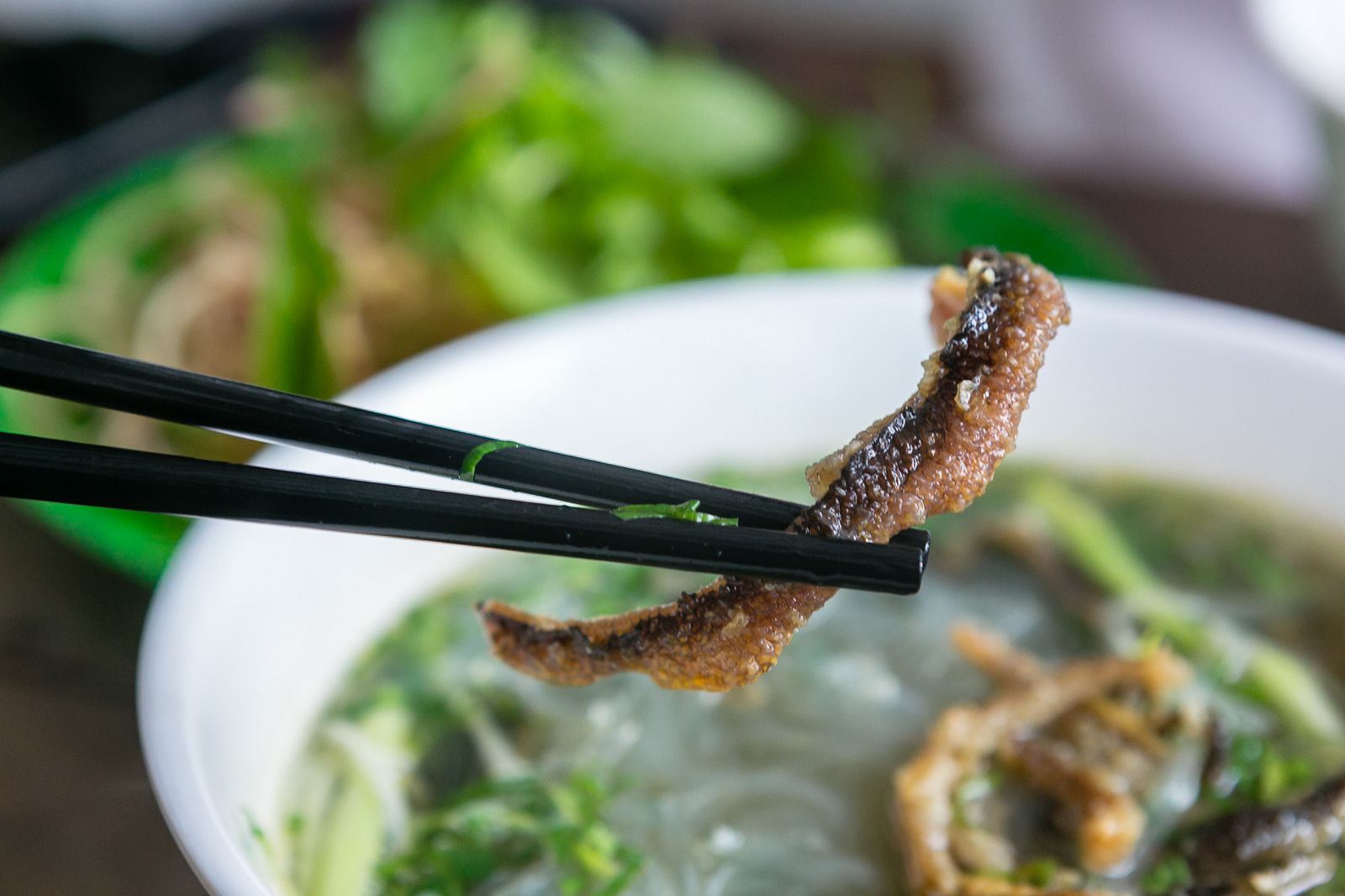 The crispy eel was, well, crispy. Despite being soaked in the flavorful broth, it remained crunchy, and I could still feel the eel-y taste. It wasn't fishy, not in the least. Rather, there was this protein-rich, sweet taste. Meanwhile Mike, our editor-in-chief, said he preferred the soft eels. I guess not having to punch your teeth through the crunchiness gives you more time to appreciate the flavor of the eel. But I'll stick to my affinity for crispy eels.
Duy, a colleague who was visiting from Hanoi, managed to get invited to a northern food place, while he had hoped to try some southern delicacies. However, the moment he exclaimed that the broth was delicious, I knew that the miến lươn was authentic. You know a meal is good when a local says it's good.
The soup was VND65,000 a bowl, regardless of whether it was one or two kinds of eels. Note to self: next time, get there earlier to get that quẩy I needed.
To sum up:
Taste: 5/5
Price: 3/5
Atmosphere: 5/5
Friendliness: 5/5
Location: 5/5
Samantha makes bad puns, lives on cà phê sữa đá, and can eat phở three meals a day.
Miến lươn
26 Thu Khoa Huan, D1