Every foodie who has visited the island-nation of Singapore has probably heard about about a local specialty known as Hainanese chicken rice. With a Michelin star and Michelin Bib Gourmand title, two extremely popular chicken rice stalls draw awe of how a simple commoner's meal managed to leap to international stardom in such a short span of time.
For a few months, members of the Singaporean diaspora in Saigon, including myself, have heard rumors among numerous Singaporean Facebook and WhatsApp groups about a new chicken rice eatery in the city. The elusive new store, tucked away somewhere in District 4, is fabled to offer an authentic version of the Singaporean-style Hainanese chicken rice in all its true glory.
Thus, on August 9, Singapore's National Day, my fellow Singaporean friend Kevin and I decided that there was no better way to celebrate our nation's founding than a taste of one of our most celebrated national dishes. Starting the day early to catch a glimpse of the tedious process behind a plate of Singapore's specialty, we arrived around 7am and were greeted by Singaporean chef Jack Lee who moved to Saigon four months ago to open Twelve Chicken Rice. Lee, despite his shyness in front of the camera, was definitely not shy about sharing his experiences with Saigoneer.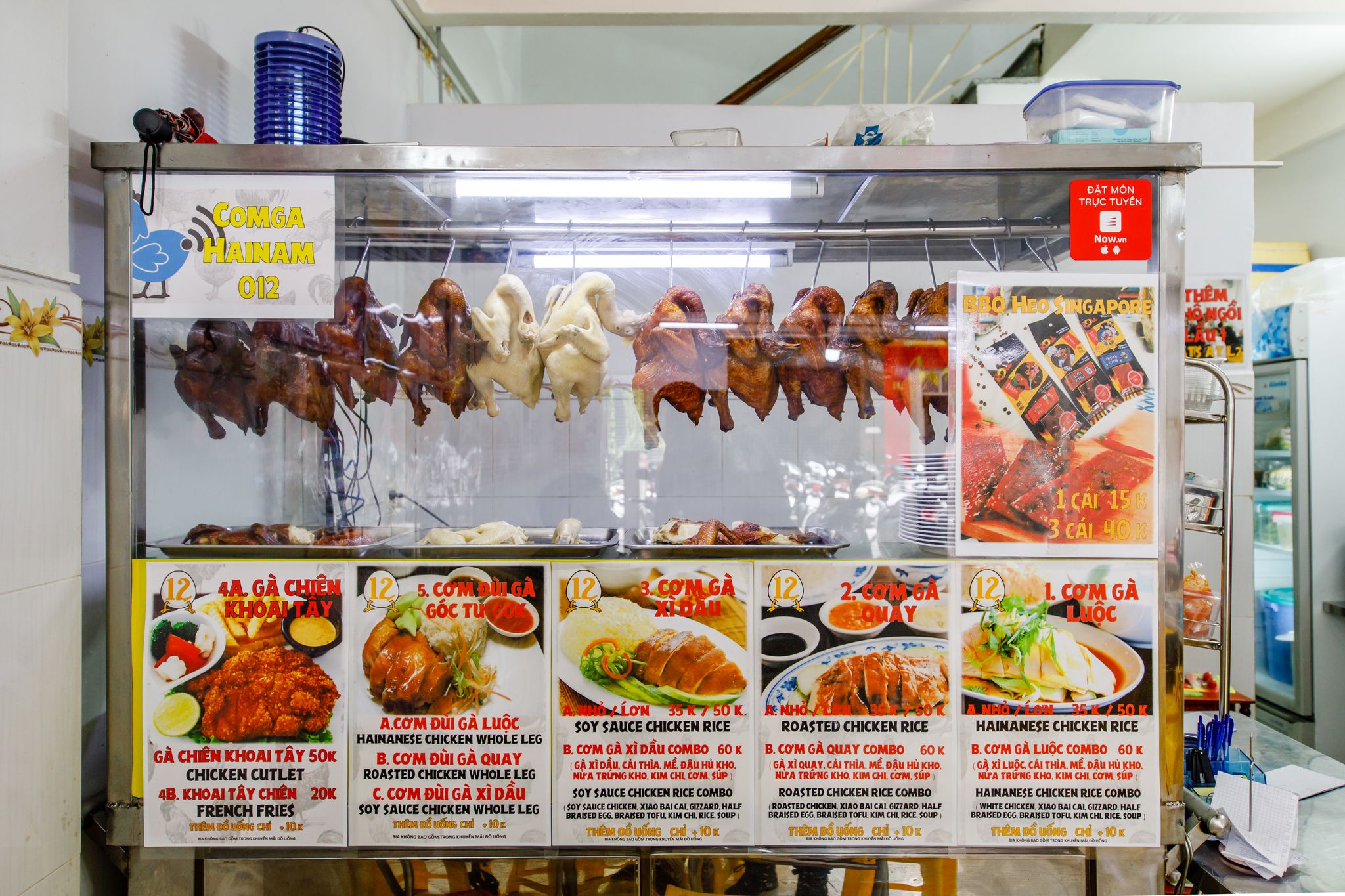 "I used to help out at a zichar [Chinese stir-fry] place for almost eight years. It was super tiring [with] very long hours. My friend, who owned the place, decided to quit because of [Singapore's] alcohol licensing issues," he said. "Then I decided to sell chicken rice here after looking around in a few countries."
"We had a master from Tampines [an ultra-dense residential town in eastern Singapore] come down to Ho Chi Minh [City] for a few days to coach us. After that, my teacher was YouTube," Lee laughed. He also lamented how local soy sauce tastes "watered down" compared to its Singaporean counterparts: "I spent some time adjusting a little to get around these problems."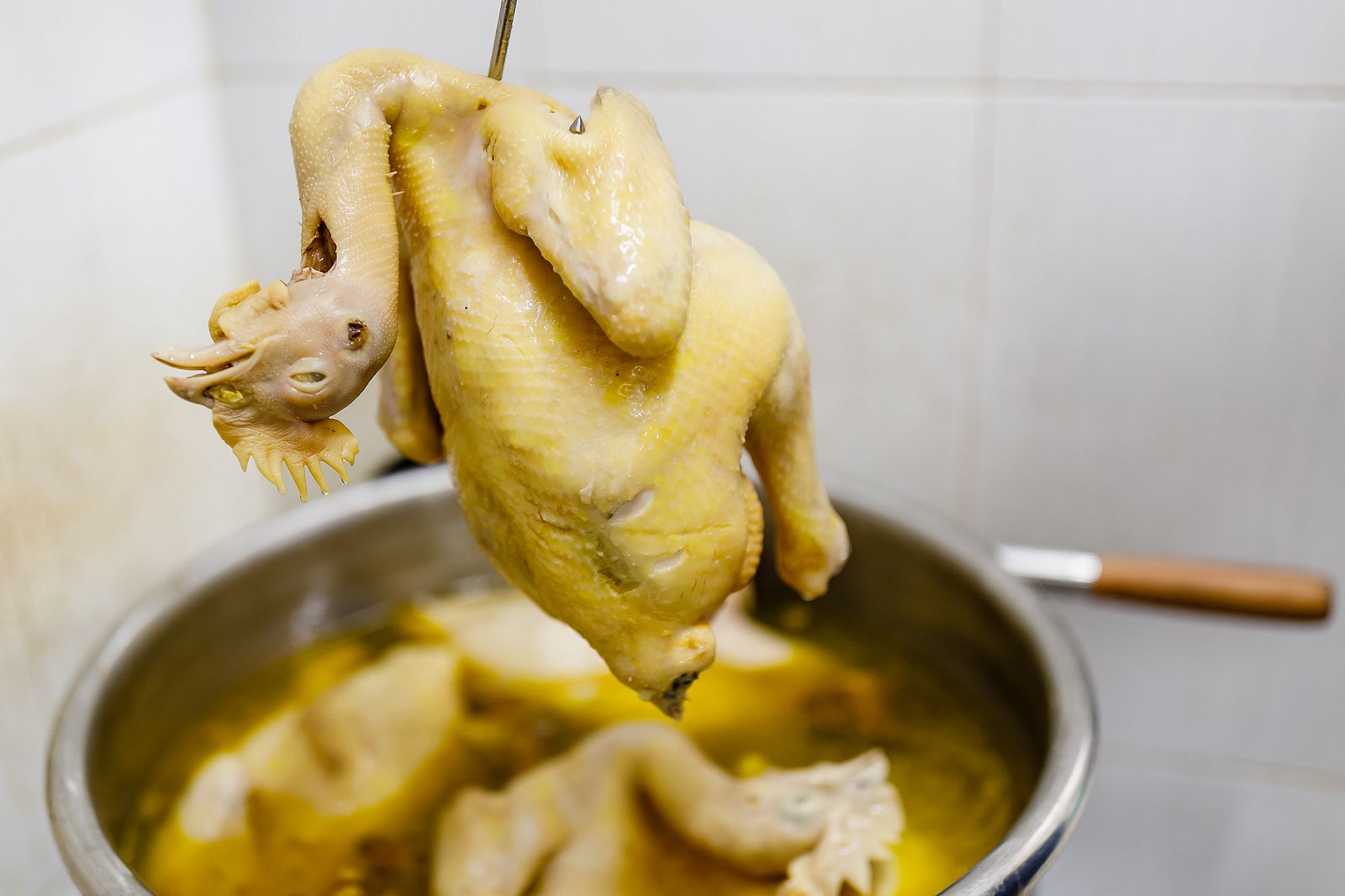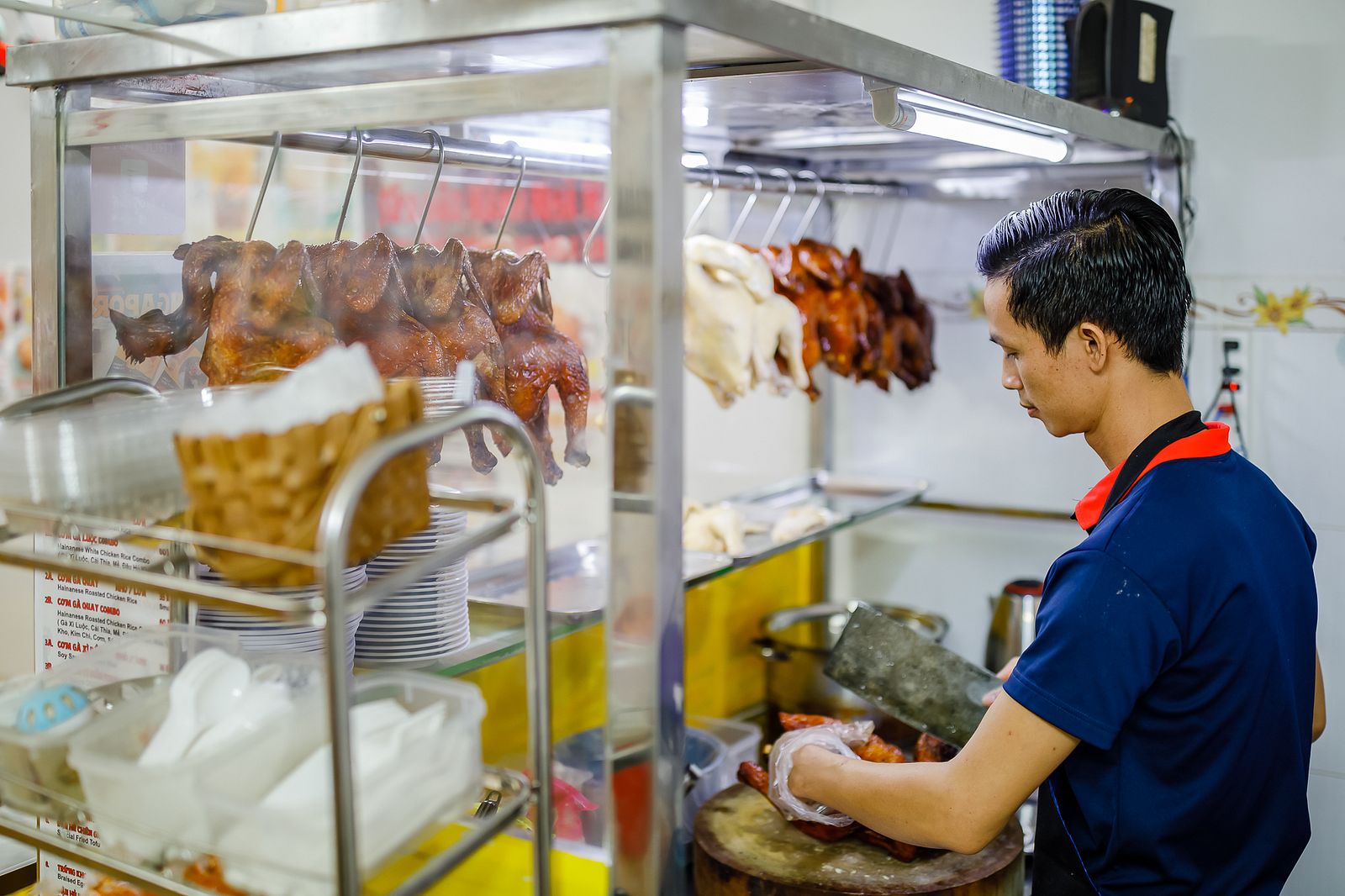 The process of creating Hainanese poached chicken is relatively simple: boil the chicken in a large pot of herbs — including ginger and green onions — and soak the meat immediately in iced water to induce a savory, jelly-like consistency in the skin. It's an essential step for tasty poached chicken. Lee's roasted chicken, however, is poached for a much shorter duration and then roasted, giving it a juicy bite yet slightly charred, fragrant exterior that is uncommon in Vietnam.
There are a few attributes that set Singaporean-style Hainanese chicken rice apart from the Saigonese version: First, a fragrant chicken oil base — sauteed with herbs, salt and other spices — is used to steam the rice, coating the grains with an irresistible chicken scent and a beige tinge.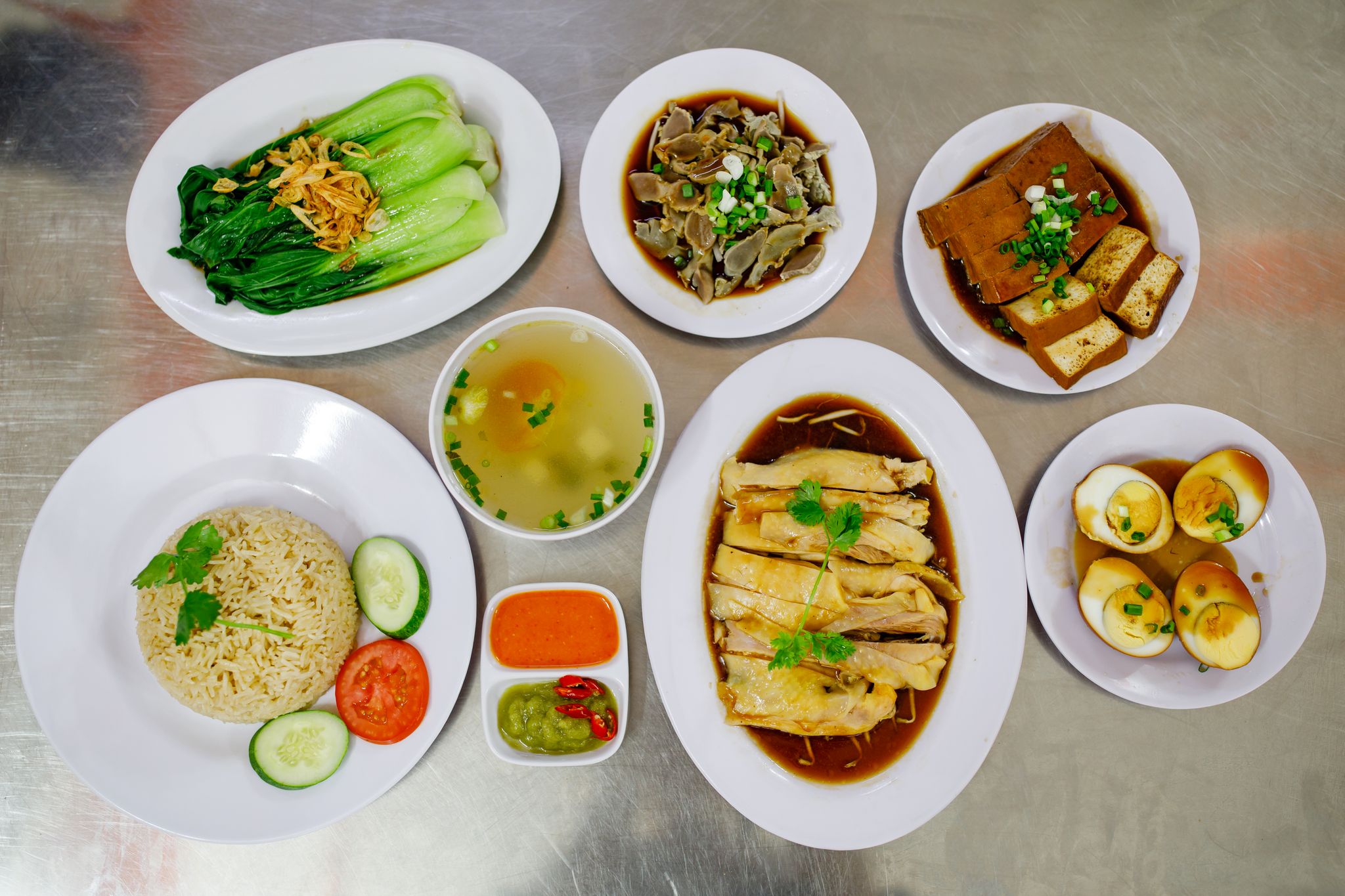 Second, no Singaporean chicken rice is complete without a spicy chill sauce made with garlic and chicken fat. Staunch Singaporeans might even claim that the entire reason to eat chicken rice is its heavenly chill sauce. Truth be told, many stalls in Singapore draw queues just for their version of the tangy, flavorful sauce. "We're in Ho Chi Minh [City], so I added the yellow phở chilies [for] more kick," Lee explained.
Beside poached and roasted chicken, chicken rice can also be enjoyed with deep-fried katsu-style chicken as well as soy sauce braised chicken. Side dishes such as boiled bok choy, chicken offal, braised egg and tofu are also fantastic additions for a complete Singaporean culinary experience. Singaporean drinks such as homemade iced barley and Malaysian-style iced calamansi, or tắc, are also on the menu.
Lee's assistant Daniel, whose Vietnamese name is Thinh, also shared some insights on why Singaporean-style chicken rice is so different from the local rendition.
"At first, Vietnamese customers asked many questions. Why this and why that. It was foreign to them, not like the Vietnamese-style chicken rice that they are familiar with. I [told] them we don't offer muối tiêu [salt and pepper mix] or nước mắm here for dipping. We also use slightly fattier chickens because Jack wants to retain the true flavor of the Singaporean style. Now, 70% of our customers are Vietnamese," he said.
"I think we tried almost 20 types of chicken before settling with this supplier," Lee added. "Our dream is to set up a total of twelve chicken rice stores."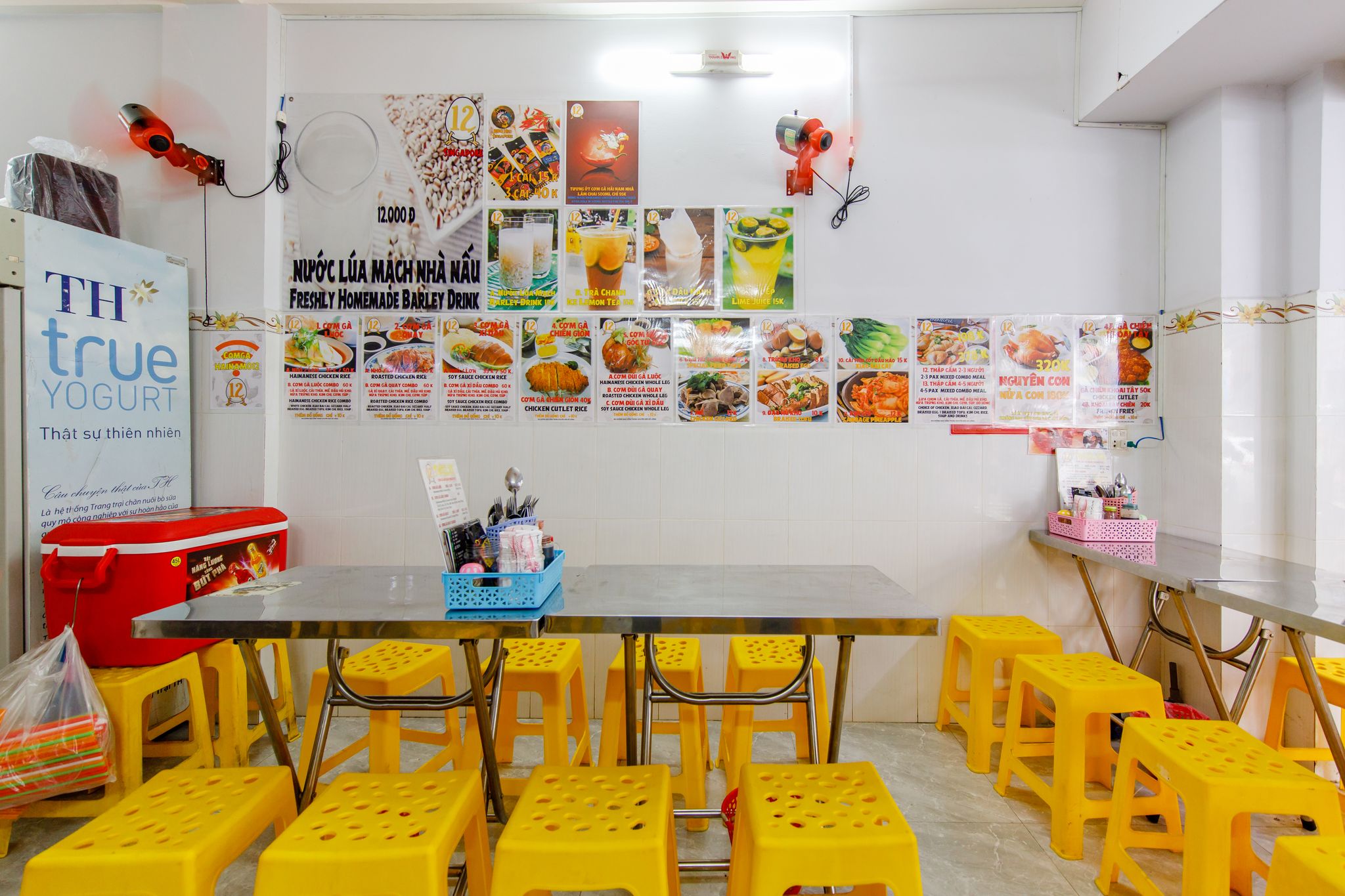 UPDATE (April 2020): Due to the Covid-19 pandemic, Twelve is now only available for takeaway or home delivery orders, including the restaurant's usual range of chicken rice dishes and this scrumptious portion of nasi lemak for only VND25,000 (VND18,000 for the fried chicken wing). Call 0798059365 or make an order via Now, Go-Food and Baemin.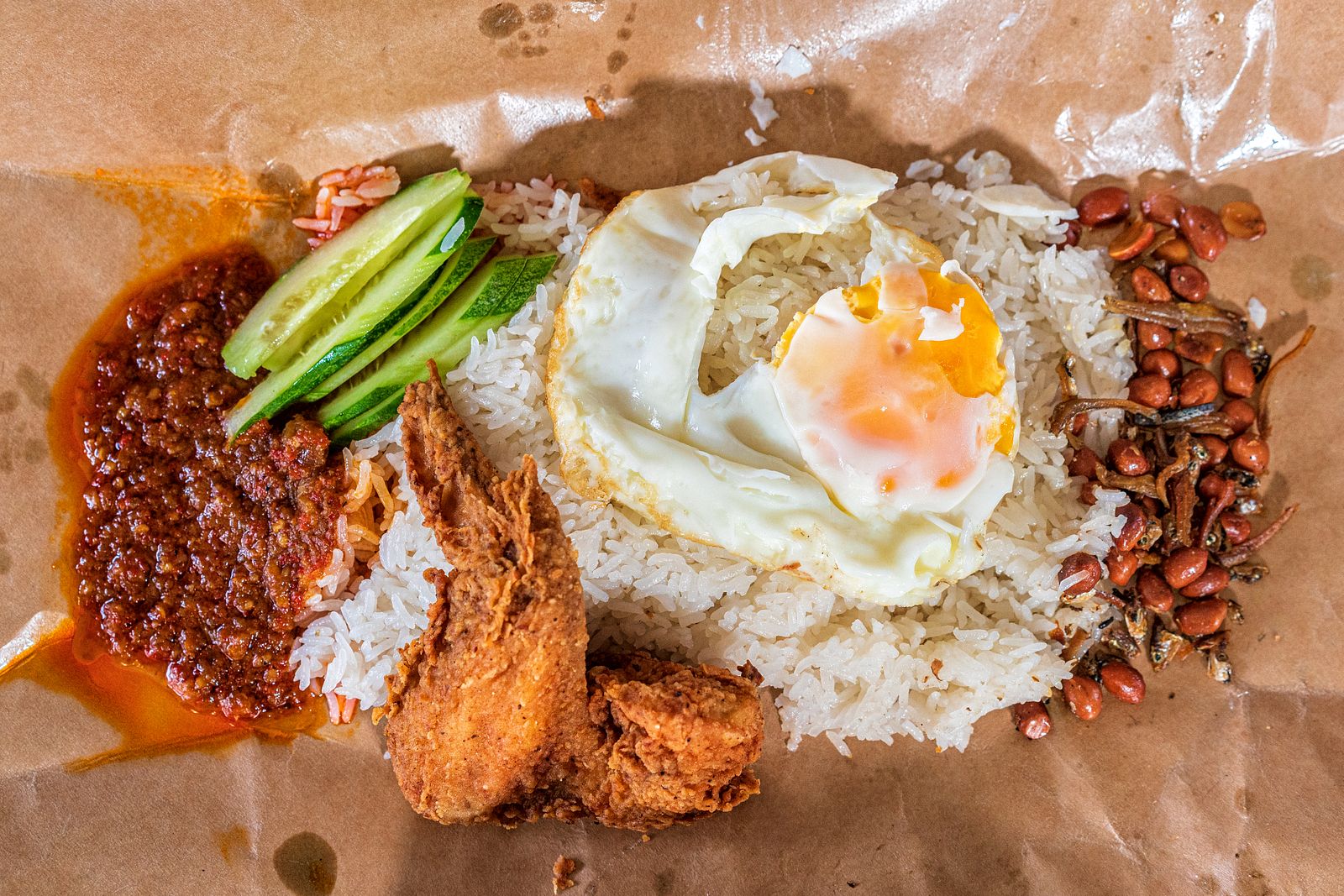 Twelve Chicken Rice is open from 10am to 9pm.
To sum up:
Taste: 4/5
Price: 5/5 — from VND35,000 to VND50,000 per pax.
Atmosphere: 4/5
Friendliness: 5/5
Location: 4/5
Mervin has serious Camera Gear Acquisition syndrome (GAS) and has bothered to acquire multiple books about pre-75 Saigonese pronunciation.
Singaporean-style Hainanese chicken rice
12C2, No. 45 Street, Ward 6, D4