Lac Duong, a township 12 kilometers north of central Da Lat, isn't exactly a place where one would expect to find some international comfort.
But James Reelick, originally from Connecticut, has made this quaint location his abode for almost eight years, a decision partially fueled by the pleasant weather and his love of hiking.
"I came to Vietnam for the first time in 2011," he told Saigoneer at a quiet cafe near Da Lat's central market. "I studied the local economy for three months and realized that it's a country which every bank in the world feels is growing fast."
Raising a family at the foot of Langbiang Mountain may seem a stark contrast to his life in the US, where he spent years building mansions for the mega-rich of Idaho, but Reelick insists otherwise.
"[It's] the same really, the economy is very capitalist here," he said. "It's very similar to the States 50 to 60 years ago. What I'm doing here is pretty much the same as what I did back in America…running a business."
The major difference? He now has plenty of time for his daughter and family.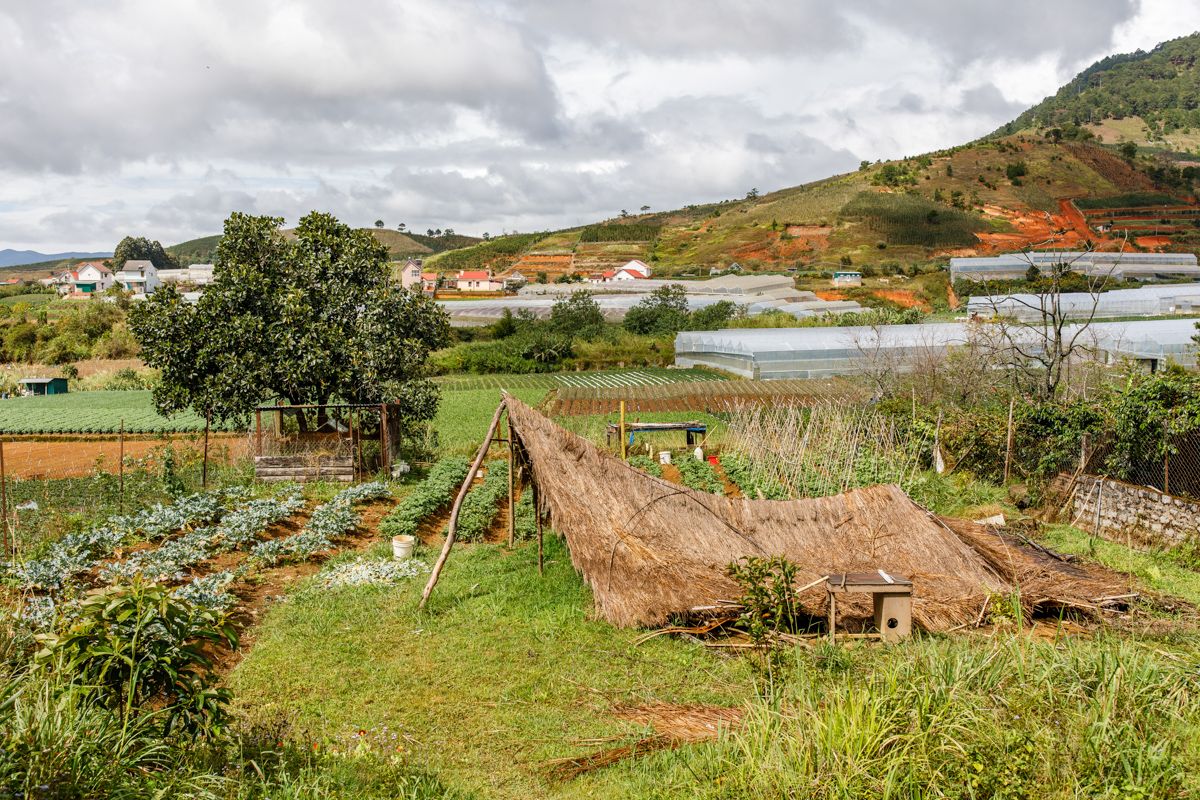 In 2015, Reelick and his wife, Lien, decided to open K'BE Wood Fired Pizza and BBQ Restaurant, where they dish out pizzas and other American items to locals and foreigners who visit while they đi phượt, a verb that translates to English as "backpacking," especially when done with a motorbike over long distances.
"K'be" means buffalo in the local K'ho ethnic minority language, and is curiously similar to other regional languages of the same linguistic family or beyond: the word is rendered as "krabei" in Khmer and "kerbau" in Malay and Indonesian. The skull of a fine buffalo specimen, a gift from a local tribe leader, sits comfortably above their oven, which is powered by coffee wood.
Reelick and Lien grow vegetables, including cabbage and broccoli, in their home, while other pizza essentials such as tomatoes are acquired elsewhere in Lac Duong. The only thing that is foreign on their pizzas is the cheese, which has to be imported until they succeed in making their own. The family is currently experimenting with Queso Blanco, a simple, mild un-aged cheese that can be made within hours.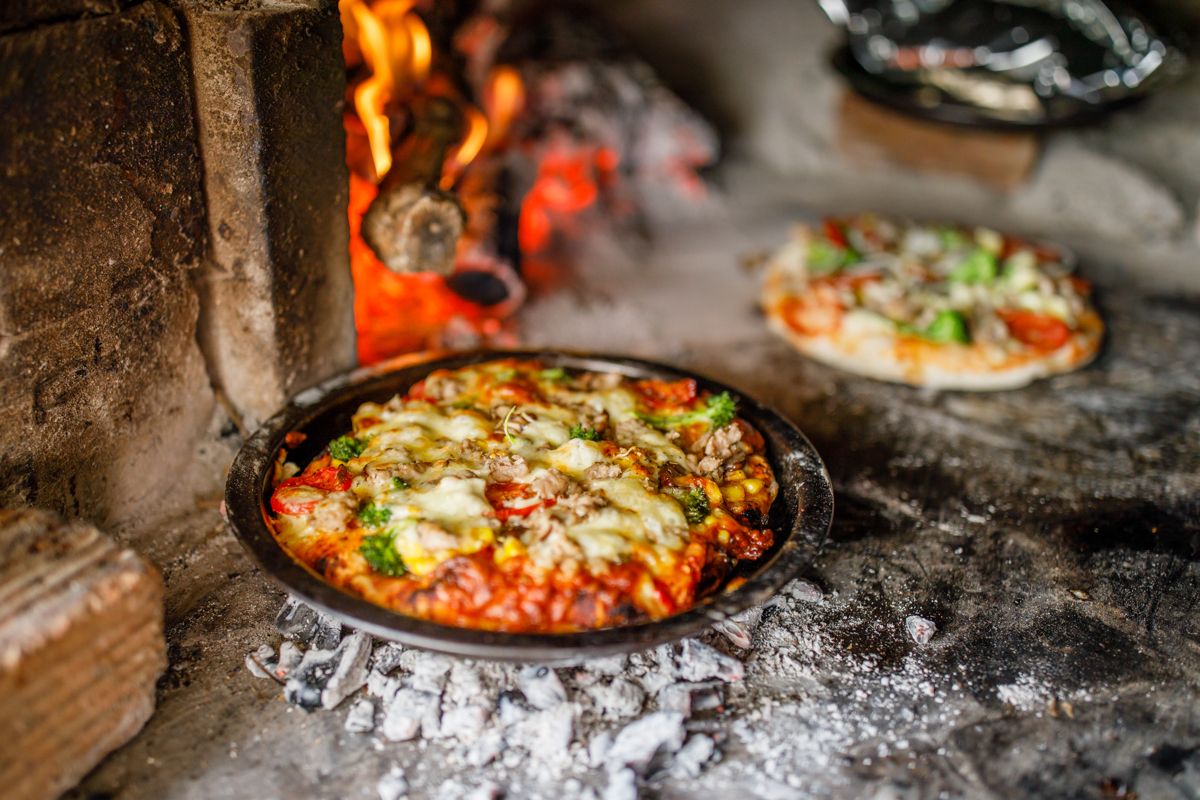 Margherita and meatball are the only pizza flavors offered, an ode to authentic Italian tradition, Reelick said. Their ribs, marinated with honey, local chilies and a secret mix of spices, are slow-cooked for more than an hour.
"We don't like throwing things away and we try not to refrigerate," he added.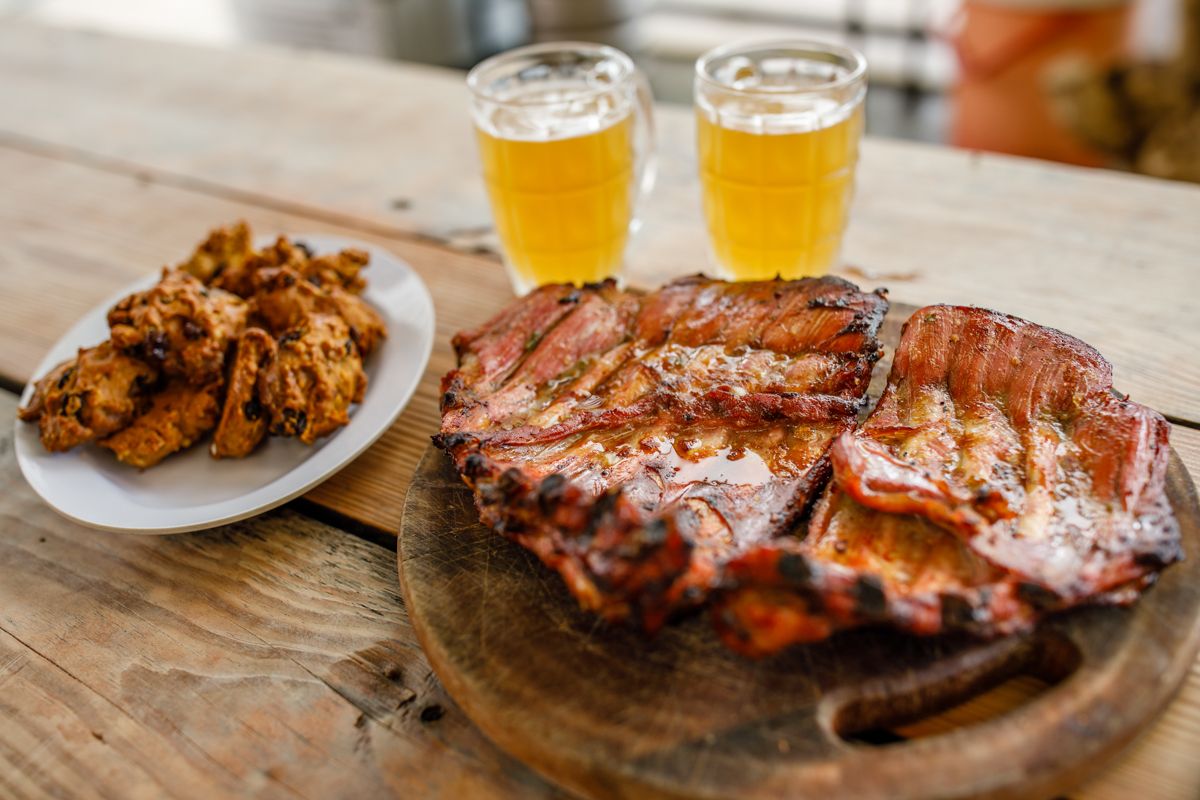 What truly sets K'BE apart from everyone else in the vicinity is their love for beer. Early last year, Reelick began serious work on craft beer, which he named the Belgian Farmhouse Wheat Ale.
"I'm making 900 liters a month and selling all that. And we're still learning," he said.
The venture, now called Langbiang Mountain Brewery, was inspired by the Te Te White Ale, made by Saigon-based Te Te Craft Beer. They are also working on growing hops, a challenge in tropical Vietnam, while they already grow barley for the beer.
K'Be's next community-centric mission involves forming a homebrewers club, through which they will share brewing equipment with budding amateurs.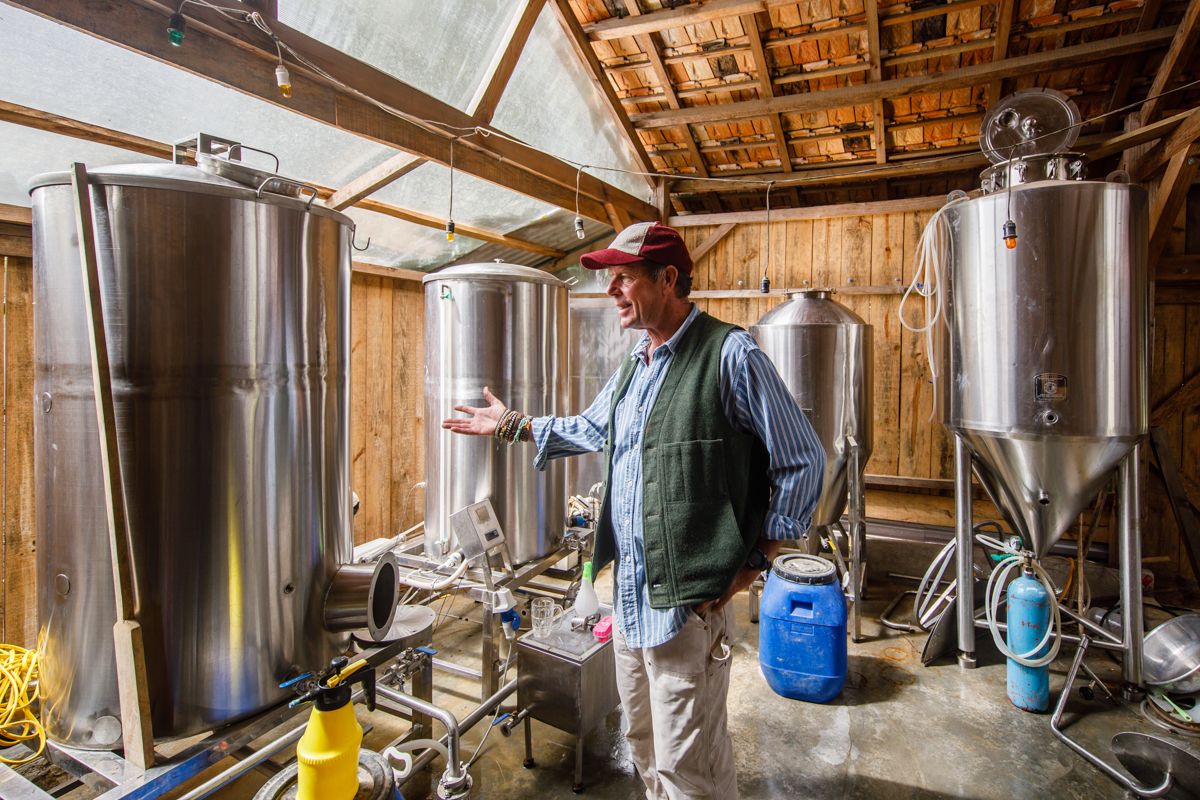 "We only brew three times a month, so feel free to drop by to make some beer," he said.
All in all, it's a lifestyle that fulfills a dream harbored by many others: escaping the relentless pace of city life, while keeping what matters most to them.
Mervin has serious Camera Gear Acquisition syndrome (GAS) and has bothered to acquire multiple books about pre-75 Saigonese pronunciation.
Pizza and BBQ
209 Langbiang, Lac Duong Town, Lam Dong Province

---

Related Articles:
---