There are few indisputable facts upon which good, reasonable people the world over can agree. Here are three: the sky is blue, the earth is round and fried chicken, in any form, is delicious.
Always. Morning, noon or night. As part of a meal or by itself. Whether you're eating out of happiness, stress or basic necessity. Regardless of where you are or even what your stance is on the consumption of animals, a good helping of fried chicken can change your day. The food-loving people of Vietnam recognize this and, in their infinite ingenuity, have managed to harness the magic of fish sauce to transform a simple plate of chicken wings into something extraordinary.
If you haven't had the sincere privilege of enjoying cánh gà chiên nước mắm, also known as fish sauce fried chicken wings, I can only hope that you are new to this country and haven't yet made any friends. Because if no one in your life has taken the time to introduce you to the wonder of these tasty, fish sauce-infused wings, it's time to take a step back and re-evaluate your circumstances. Somewhere, someone has let you down.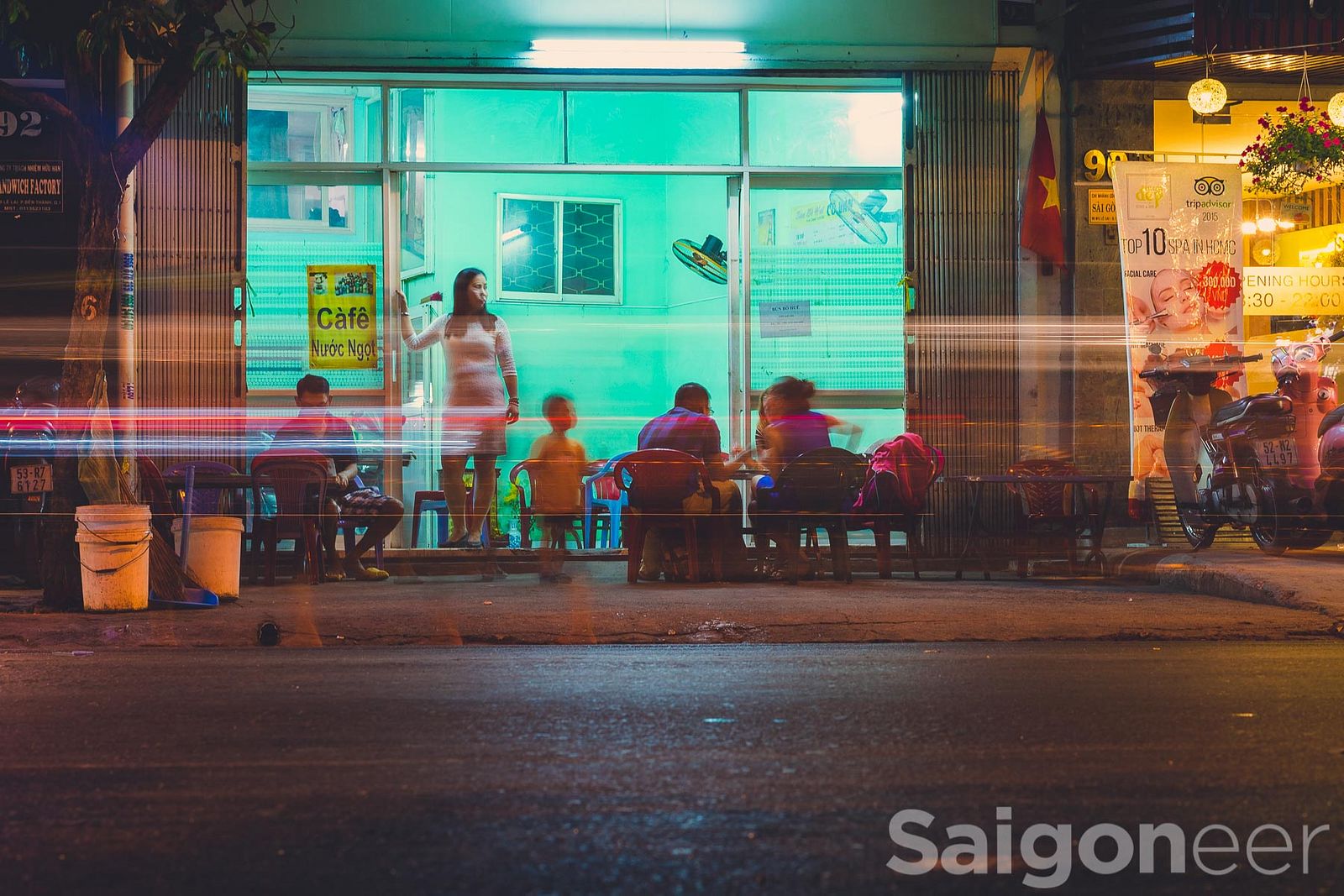 But regardless of your past experience with cánh gà chiên nước mắm, the roadside quán at 96 Le Lai is a winner when it comes to these tasty fried morsels. As one of the few remaining street eateries in downtown District 1, its menu also includes an array of barbecue dishes beyond the chicken wings, from beef and chicken to seafood. Adding a bit of fun to the ordering process are the top-notch bad English translations in Quan 96's menu: bò nhúng giấm becomes "cow but decreased", cá điêu hồng chưng tương becomes "personal things like bell". However the best thing about this place is its location: the most delicious fish sauce fried chicken wings in Saigon can be found right outside a KFC.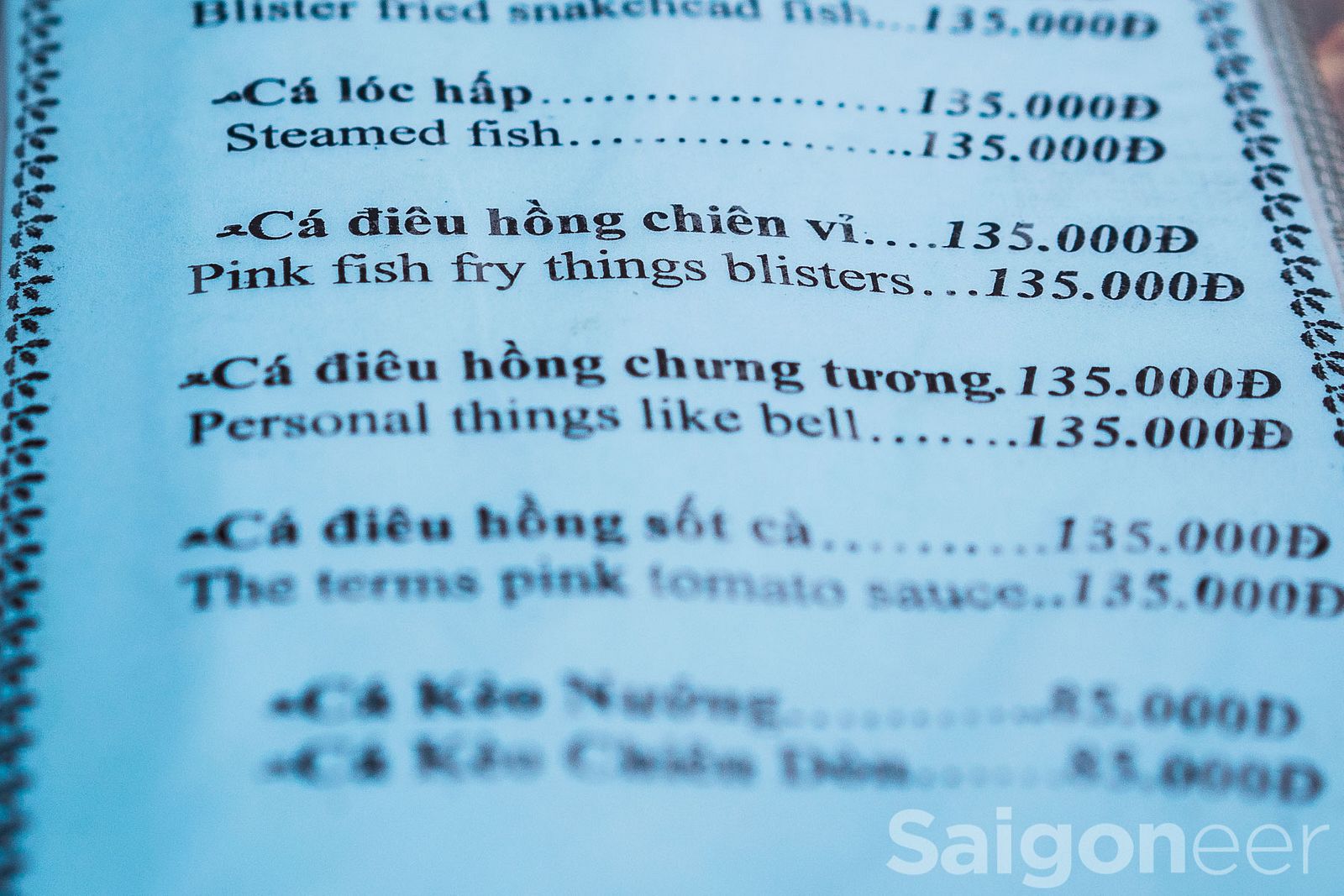 The family in charge of this sidewalk spot run a well-oiled machine, with dishes coming out quickly and piping hot to your banged-up metal table by the roadside. Freshly made, the chicken is served on a bed of lettuce, onion and tomato. Crispy and golden on the outside, tender on the inside, each finger-licking wing manages to pack plenty of flavor, including a hint of its namesake sauce, without being too greasy. Paired with a few Saigon beers at the end of a work day, there's not much that beats a plate of these chicken wings.
While the chicken is a must, Quan 96 also excels at a few other dishes. Its bò tái chanh, a salad that includes tangy starfruit and bitter young banana, fried onions, peanuts, chilis and rare beef drizzled with lemon, is an intricate combination of flavors and textures, while the meaty grilled octopus comes with a spicy green pepper sauce that takes the dish from good to great.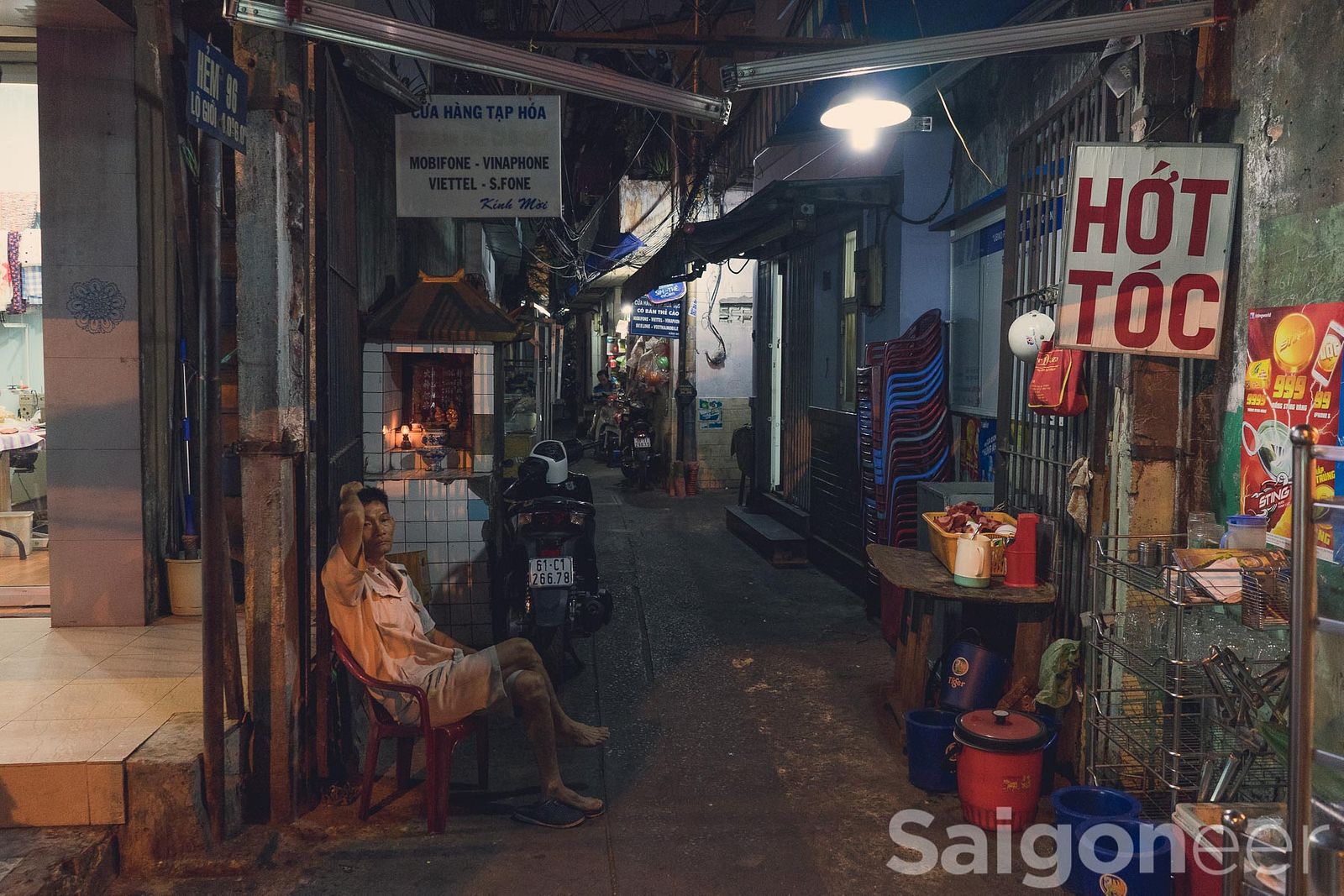 As for atmosphere, the space at Quan 96 typifies a Saigon street food spot. Not far from the intersection of Le Lai and Nguyen Thi Nghia, its tables are prime people-watching real estate. When business gets going outdoors, there's a small indoor space that also fits a few tables but opt for the outside if you can.
To sum up
Taste: 6/5 – I've had multiple dreams about this chicken.
Price: 4/5 – The chicken wings are VND85,000 a plate and worth every dong.
Location: 5/5
Friendliness: 3/5
Atmosphere: 5/5
Dana is 70% caffeine, 50% fish sauce and hasn't taken a math class since 2004.
Cánh gà chiên nước mắm
96 Le Lai, D.1

---

Related Articles:
---