If you've ever driven along Ton Duc Thang during rush hour, there's a strong chance you've almost run over a street food tout just north of the Le Thanh Ton-Nguyen Huu Canh intersection. While I have, for years, considered these people a menace to local traffic, it turns out they were right all along: down the alley behind them, there is food worth dying for.
The hẻm at 5 Ton Duc Thang begins as a medium-sized concrete path, brimming with street carts and hungry office workers around midday. But where you might expect its abundance of street food to peter out a few meters down, the alley only gets better the further you venture. Taken together, the street carts of hẻm 5 create a cơm trưa food court blessed with every dish under the sun: soups and noodle dishes, rice, vegetarian meals, barbecue and so on.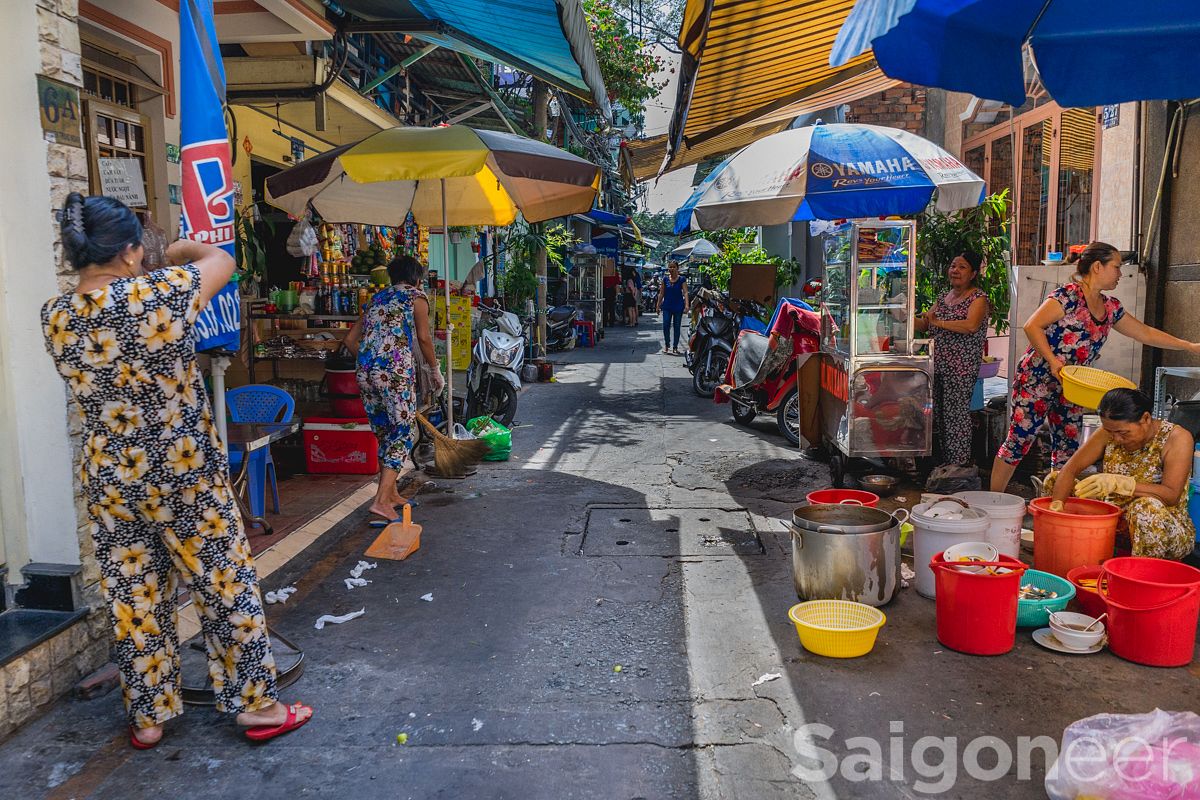 The best of hẻm 5's street food lies at the very end of the alley. Traffic noise disappears, the alley narrows, and by the time Thanh Nu's massive food cart swims into view, you've left downtown Saigon, only to arrive in a tiny, colorful street food paradise.
For research purposes, I commissioned a team of eaters to sample the best from Thanh Nu's street cart; even among the four of us, we barely made a dent in the daily menu. Thanh Nu's owner begins every lunch hour with an array of 30 dishes plus soups and vegetables, but by 1pm the cart is practically clean. While this particular street cart might be a surprise to me, it's pretty clear that more than a few other people are in on the secret.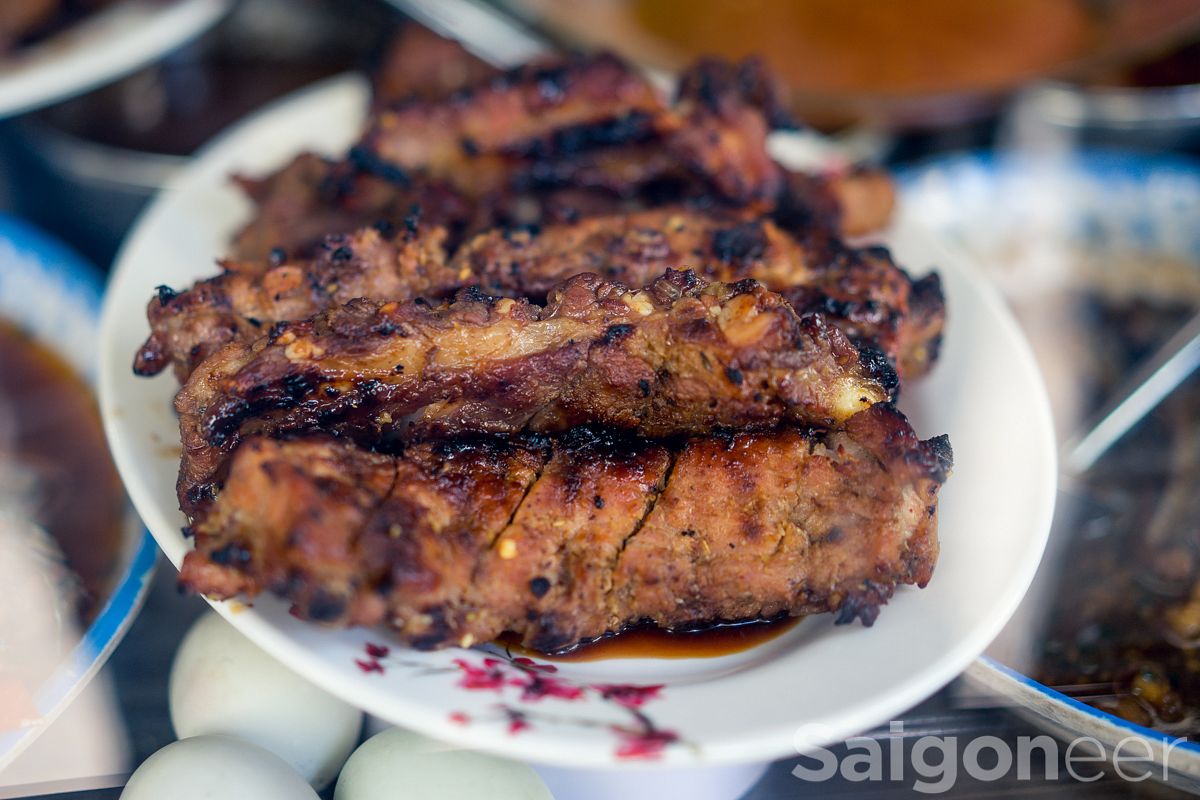 Eyeing just about every dish on display, we pick a generous selection – braised fish, braised chicken, barbecue ribs, green beans, roast pork and soup to start – and grab a seat in the shaded outdoor area. There are tables inside as well, but alley is best enjoyed outside.
By the time the dishes arrive, we've got a dilemma: the sheer volume of food makes placement on the table an issue. After rearranging the utensils and salt shakers, serviettes, toothpicks and condiments, there is a brief period of distress in which the photographer must capture a visual of the meal, untouched. We all writhe in agony. If you are considering food writing, this is reason enough not to enter the industry: those five minutes of looking but not eating are, for me, pure torture.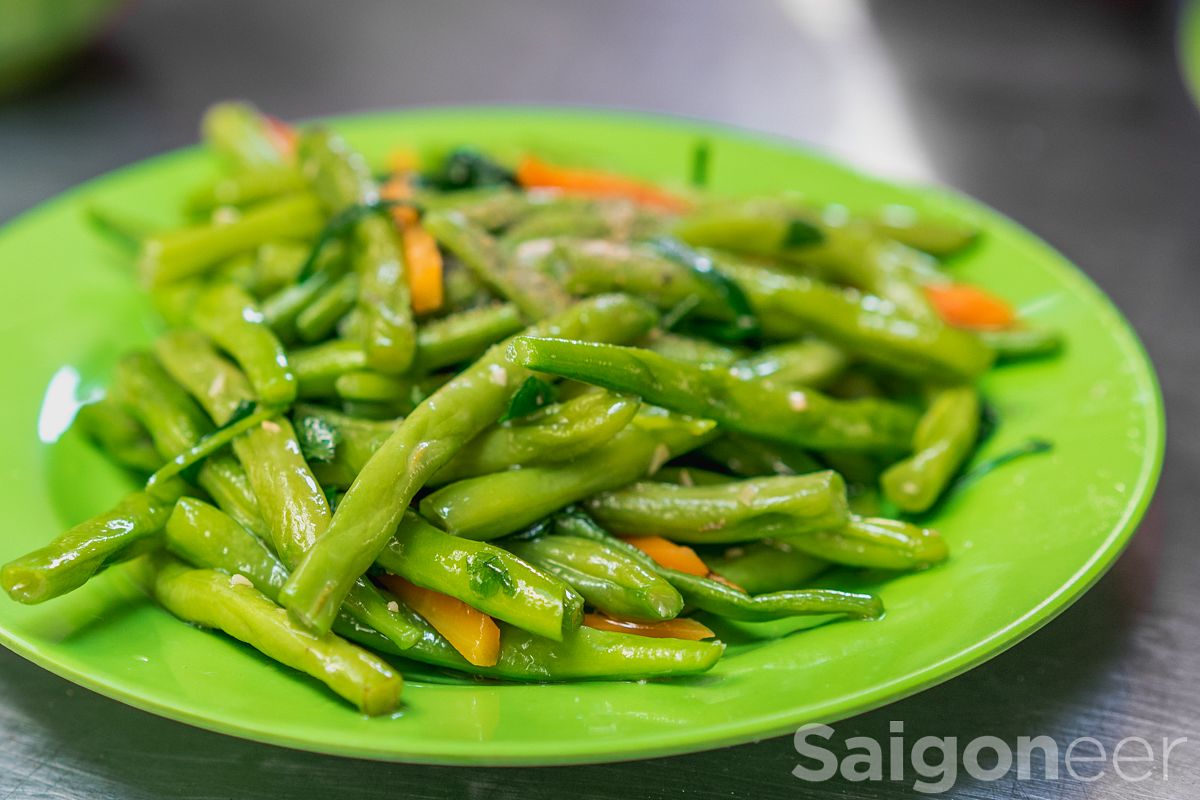 What feels like an eternity later, we're given permission to eat and all conversation halts. Our food vanishes in minutes, each dish as good as the last. The fat, sauteed green beans, are a winner, neither too oily nor too dry. The gà kho, or braised fish, is covered in a hint of ginger, tender and juicy. I barely get a taste of the thịt quay, or roast pork, because halfway through the misery of photo time our photographer starts cheating and "styles" the dish by eating half of it. When I finally get a chance to try it myself, I can't fault him.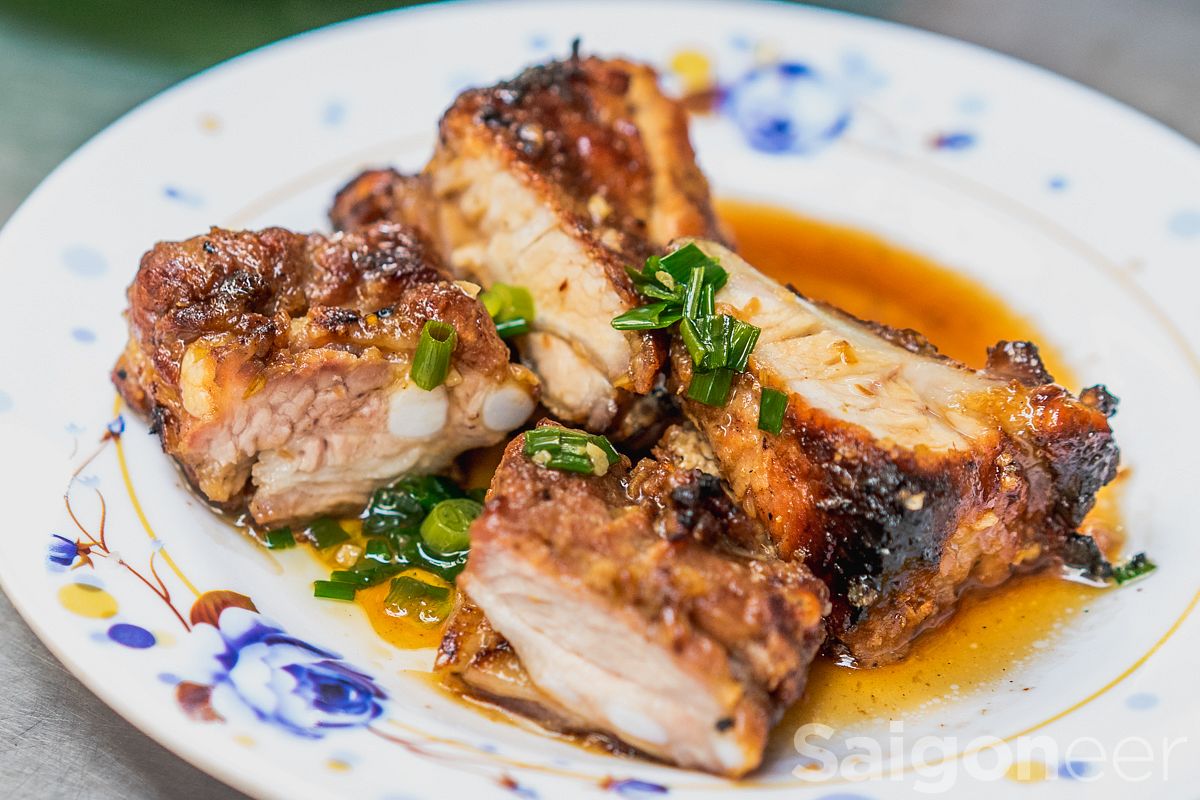 Put together, the many dishes make for a hearty, energizing cơm trưa. If I had to pick a favorite, however, it would be a strong tie between the ribs – because ribs – and the hú kho, or braised fish, because through some form of science and alchemy, Vietnam has mastered the art of claypot braised fish like no other place on Earth. Before we've even finished round one, we're already ordering round two: ba rọi and trứng kho, again worthy dishes for a midday feast.
Adding to this mecca of cơm trưa are the good vibes coming from Thanh Nu's people. It's hard to believe that a single street cart can sustain 20 employees, but as we watch the lunch crowd rush in, taking over every table in the place, the service staff keeps their cool. Several times, I hear over my shoulder that one dish is finished and then the next, and still the mood is light and laid-back, combining all the best parts of a roadside Saigon dining experience.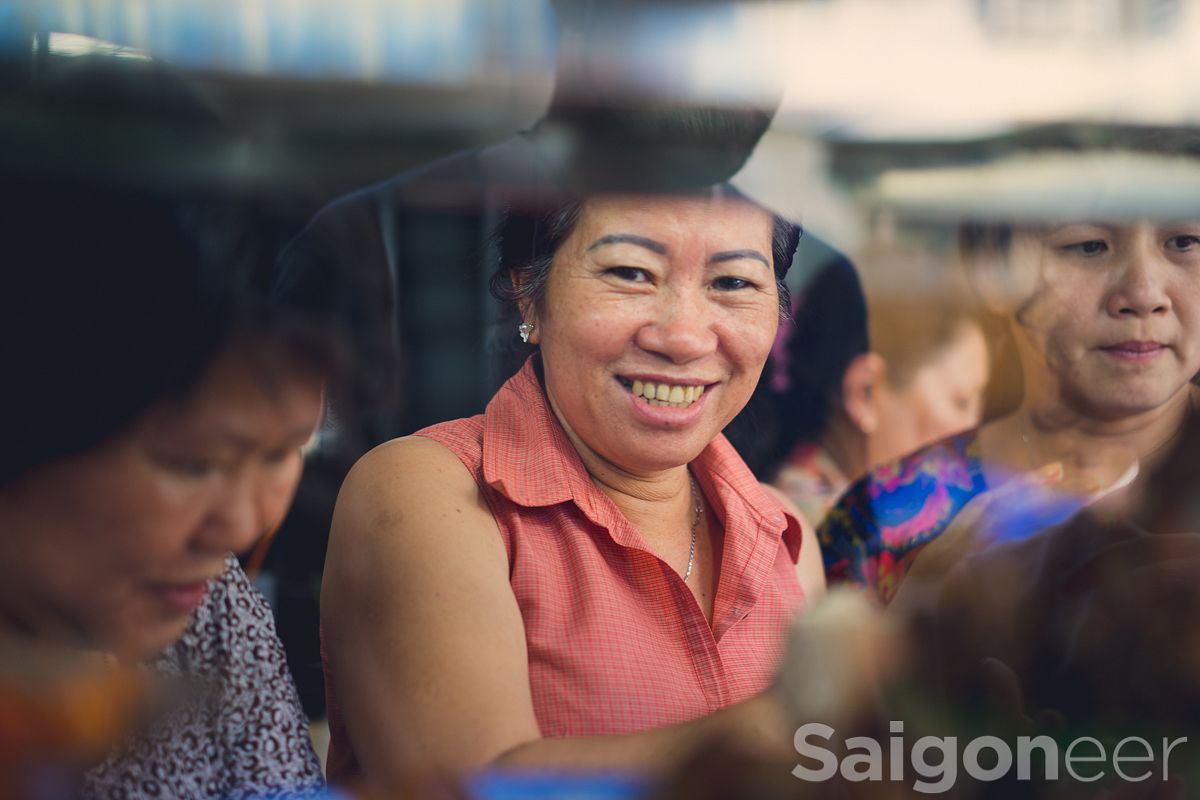 We stand up to pay, and the aftermath of a successful lunch hour is there – or, rather, not there – in the cart's now-empty display case. The owner, who's been running the same stall for over a decade, is used to serving the local lunch crowd, plus a few Japanese tourists who have somehow caught wind of the place, but westerners are a less frequent fixture.
To sum up
Location: 5/5
Friendliness: 5/5
Atmosphere: 5/5
Taste: 4/5
Price: 4/5
Dana is 70% caffeine, 50% fish sauce and hasn't taken a math class since 2004.
Cơm trưa
Hẻm 5 Ton Duc Thang, Ben Nghe Ward, D1

---
Related Articles:
---