In Saigon, cơm trưa is more than just a meal: it's also a cultural trait, a community and, at times, a serious business, all wrapped up in a plate of freshly cooked rice and perfectly caramelized chunks of sườn nướng.
It's no secret that, at Saigoneer, we love rice in all shapes and forms; and if a plate of cơm comes with delicious nước mắm and a sunny-side up egg, I'm a happy camper. Pretty much since the beginning of time, many have chosen phở, a dish which originated in northern Vietnam, as the country's national dish – and I don't disagree: a hearty bowl of phở encapsulates all the best elements of Vietnamese cuisine. However, if there's any southern alternative that can challenge phở's place on the throne, Saigon's slew of cơm trưa spots is at the front of the pack.
This week's Hẻm Gem – riverside cơm trưa – is literally in the middle of nowhere. Recommended to us by our photographer Brandon, the eatery is at the side of Binh Thanh District's Phu My Street, nestled in the middle of a sleepy neighborhood that has probably seen better days.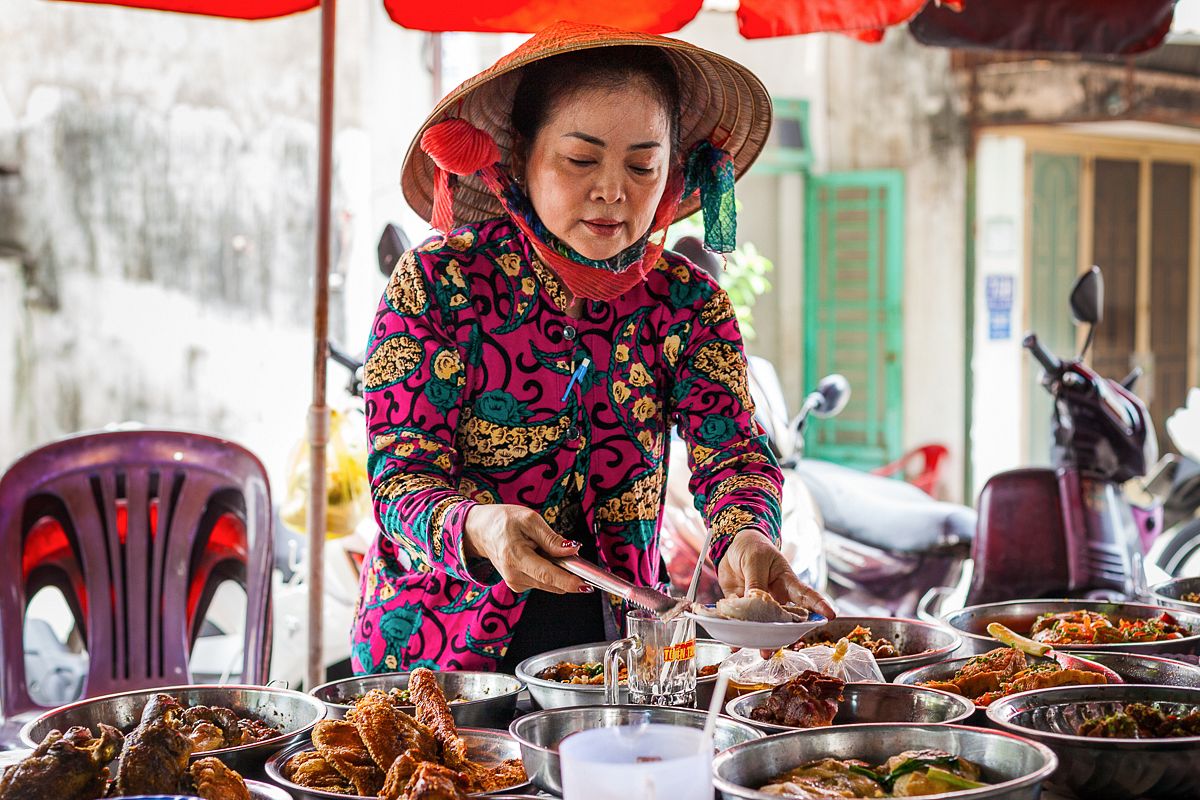 When we arrive at the joint around noon, it's packed with diners from an eclectic mix of backgrounds. As is the case with any of Saigon's other popular cơm trưa places, the lunch spot is a place where sharply dressed office workers rub shoulders with neighborhood aunties in casual pajamas, while dark-complexioned construction workers shoot the shit with shirtless, bespectacled old men. This is my favorite eating experience, I might add.
One can measure how off-the-beaten-track an eatery in Saigon is by its lack of name and embellishments: this Phu My hole in the wall is more community dining area than restaurant, as the entire place is based in an open space in between two suburban tube houses. And there are literally holes in the walls.
The back of the dining space features an impressive view of the river – think The Deck but sans cocktails and with more of a sense of adventure, as one could quite possibly fall into the opaque, faintly green water if they're not careful.
The ordering process at Com Trua Phu My – how I will henceforth call this lunch spot – is decidedly simple: upon setting foot at the place, hungry diners are greeted with an impressive banquet of mains; once you've picked out your favorite, a lunch lady will serve it in a small plate; you take it to a table and wait until a waiter comes bearing rice and a portion of vegetable soup-of-the-day.
What Com Trua Phu My lacks in interior design, it makes up for in variety of dishes and tastiness. The array of main dishes on offer – I mean, just take another good look at the photo on top – looks positively mouth-watering. From spicy lemongrass frog legs to glistening chunks of braised fish to perfectly fried chicken drumsticks, pretty much all of the dishes that we sampled were expertly seasoned and left us wanting more.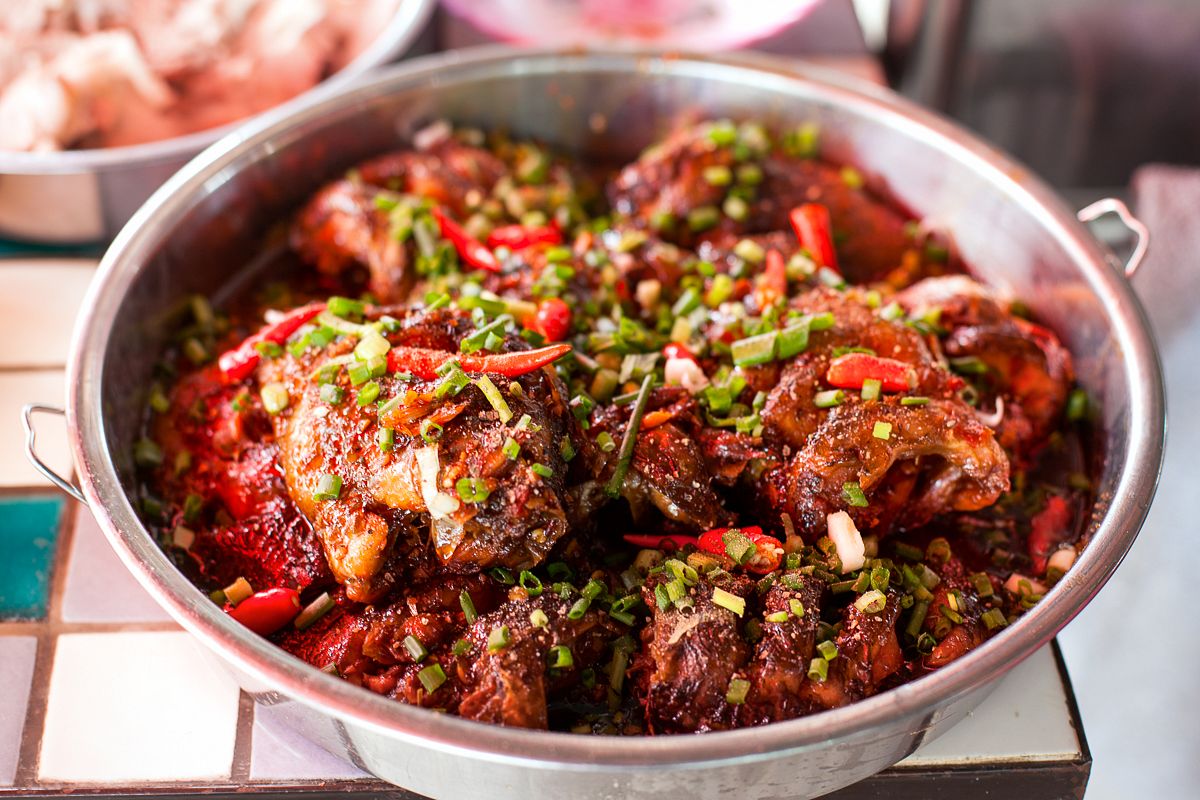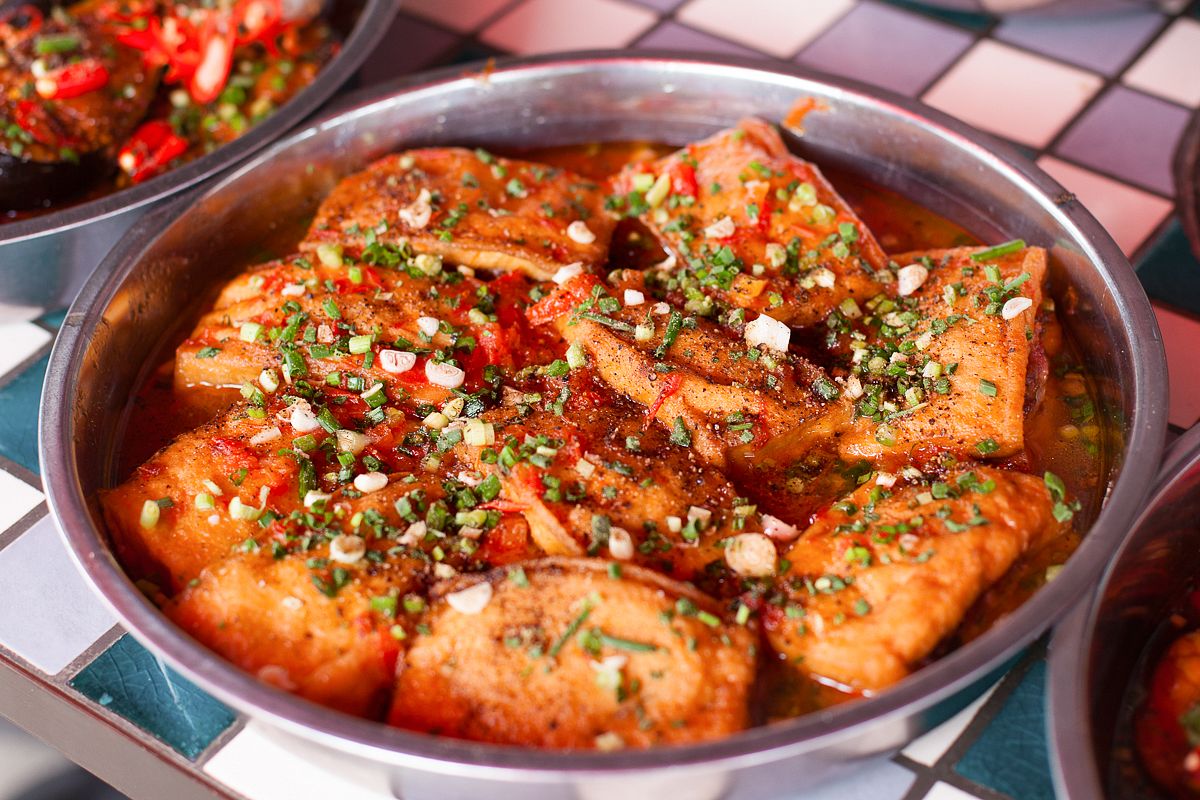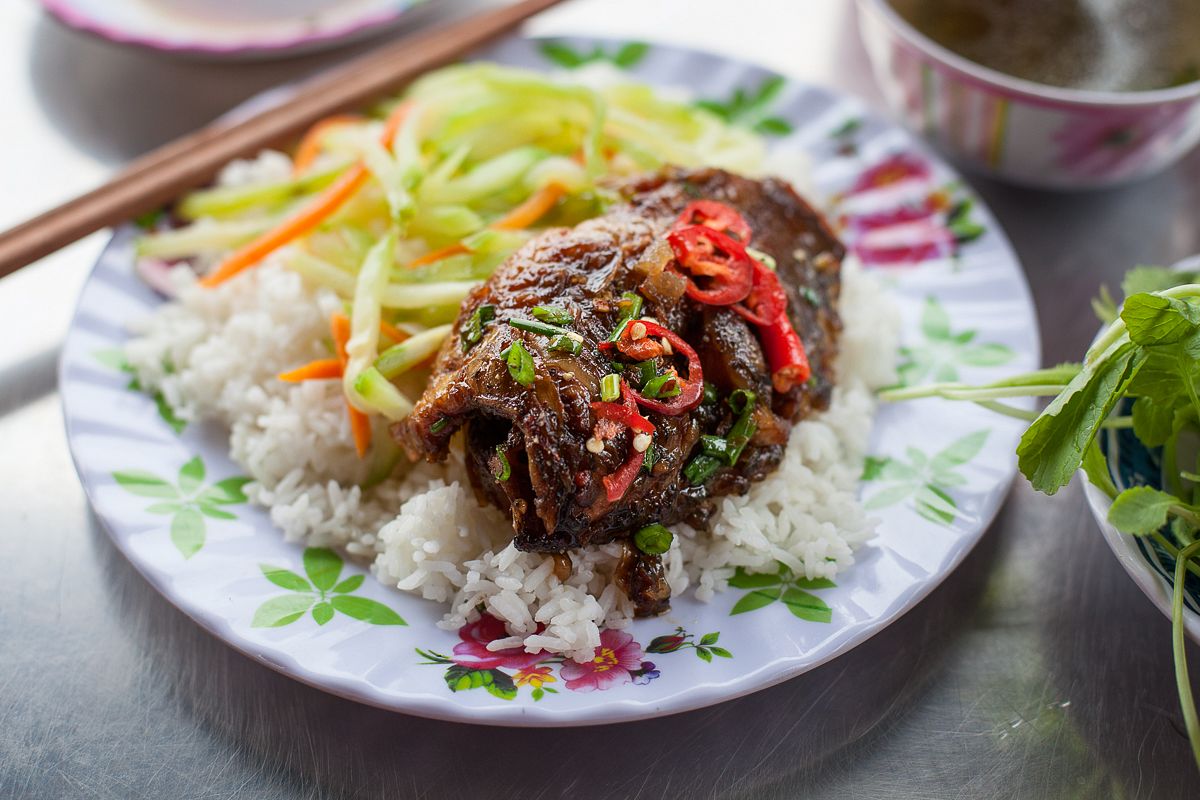 Once we finished our ginormous portions of rice, the main lunch lady slowly made her way to the side of our table and started snapping photos of us. I guess it's not every day at Com Trua Phu My that one comes across a ragtag band of equally ravenous and rambunctious diners munching on chicken drumsticks while taking photos of local canine residents.
After bidding the good folks at Com Trua Phu My goodbye, we leave the lunch spot well-satisfied and ready for a nap. At around VND25,000 to VND35,000 a meal for such nicely cooked food, there's really nothing to complain about.
To sum up:
Taste: 6/5
Price: 6/5
Atmosphere: 4/5
Friendliness: 5/5
Location: 3/5
Khoi loves tamarind, is a raging millennial and will write for food.
Com Trua Phu My
114 Phu My, Ward 22, Binh Thanh District

---

Related Articles:
---