Tucked away in a narrow storefront along District 3's Nguyen Thien Thuat is a mean bowl of breakfast bún bò Huế.
The modest noodle shop at 62 Nguyen Thien Thuat can be found amid the scores of other food-related businesses that line this tiny road. It's a busy area, packed with shops and street stalls, but not too loud considering the crowd it attracts. There's a fairly standard procedure at shop 62: you walk up to the metal noodle station, place your order and then mosey a few doors down to the dining area.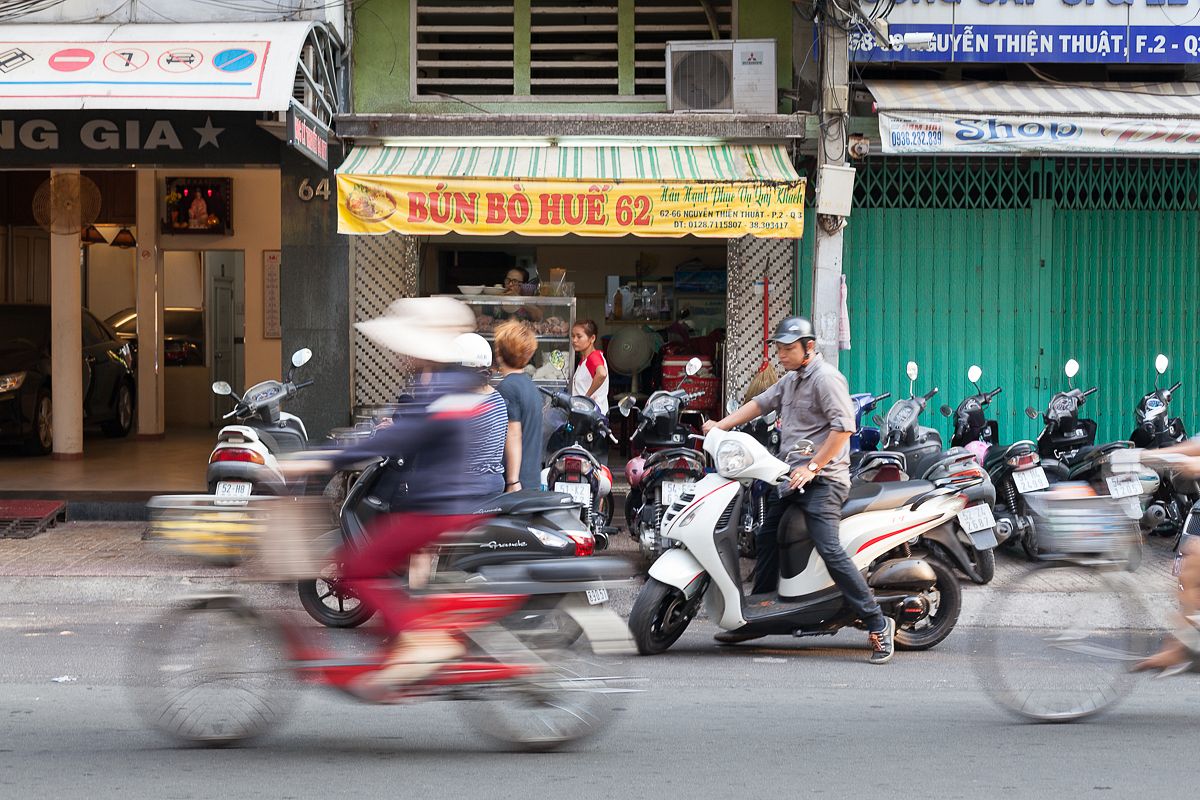 One hazy Saigon morning, we arrived at the spot and surveyed our options: central Vietnam's iconic noodle soup comes with a variety of different meats, from your usual beef to savory slices of pork and several forms of chả. Both large and small portions are also served to cater to your particular level of hunger. We opted for the standard bowl of bún bò Huế, only to sit down next to a couple who had ordered the special version, laden with every possible accoutrement from the kitchen. A moment of food envy washed over me; it looked spectacular. However, this quickly evaporated when my own bowl of spicy beef soup arrived.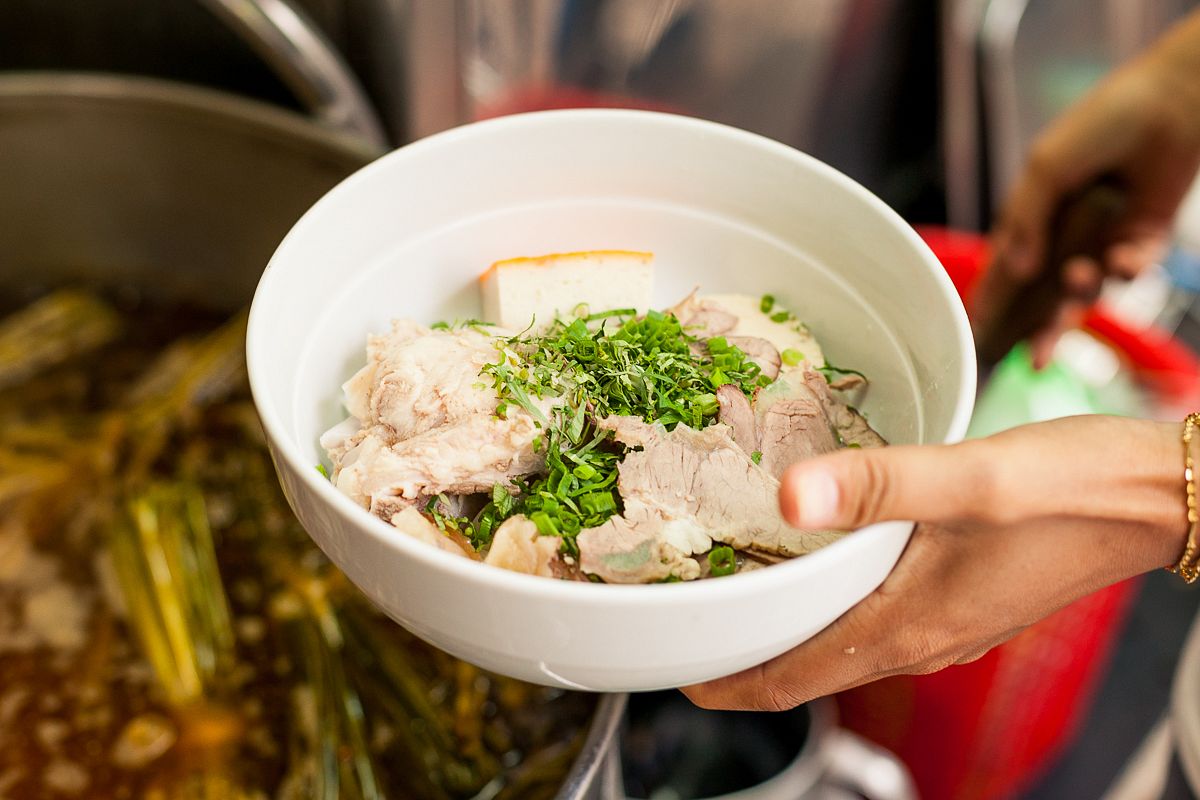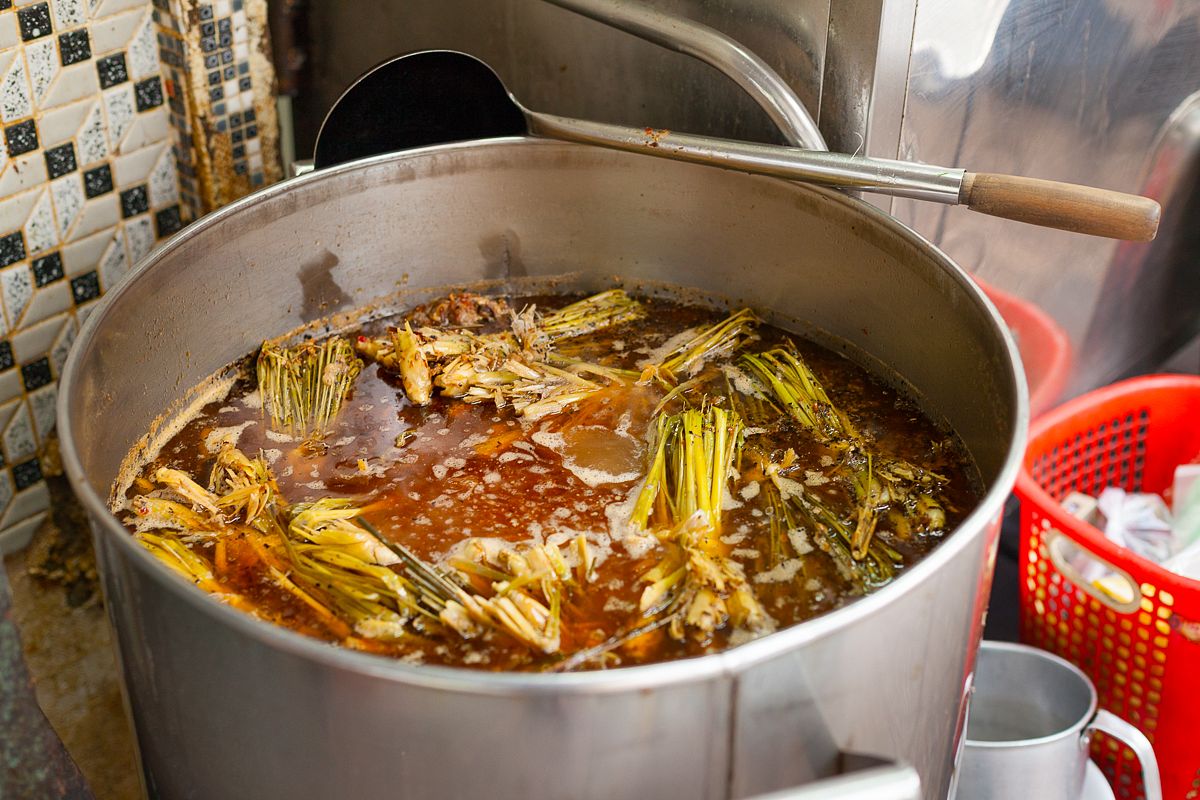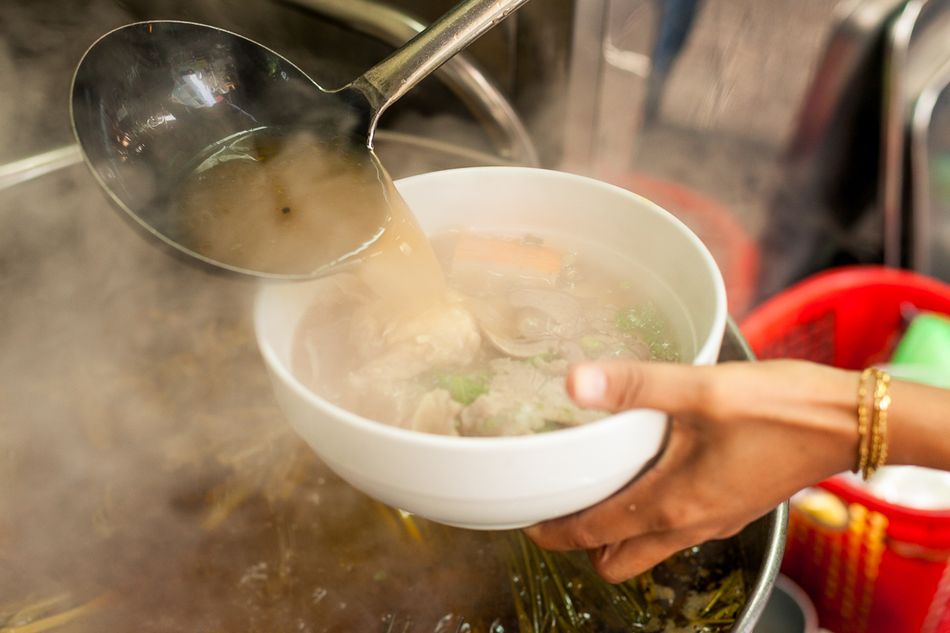 What you get at shop 62 is a simple, fresh bowl of noodles, beef, herbs and broth. But don't mistake simplicity for mediocrity: its quality makes this more than your average bowl of bún bò Huế. This particular cook's attention to detail is spot-on: the noodles were firm, but not overcooked; the beef wasn't chewy or stringy but soft and tender; and the herbs had a satisfying crunch. And the most important component of the soup – its broth – was warm, not too oily and just spicy enough for you to notice its presence without detracting from the many other flavors in the dish.
The noodle shop at 62 Nguyen Thien Thuat is open in the mornings from around 7am to mid-morning before closing down for a midday siesta. You can find their savory bún bò Huế in the late afternoon as well, as the shop reopens around 4:30pm for an evening service until around 8pm.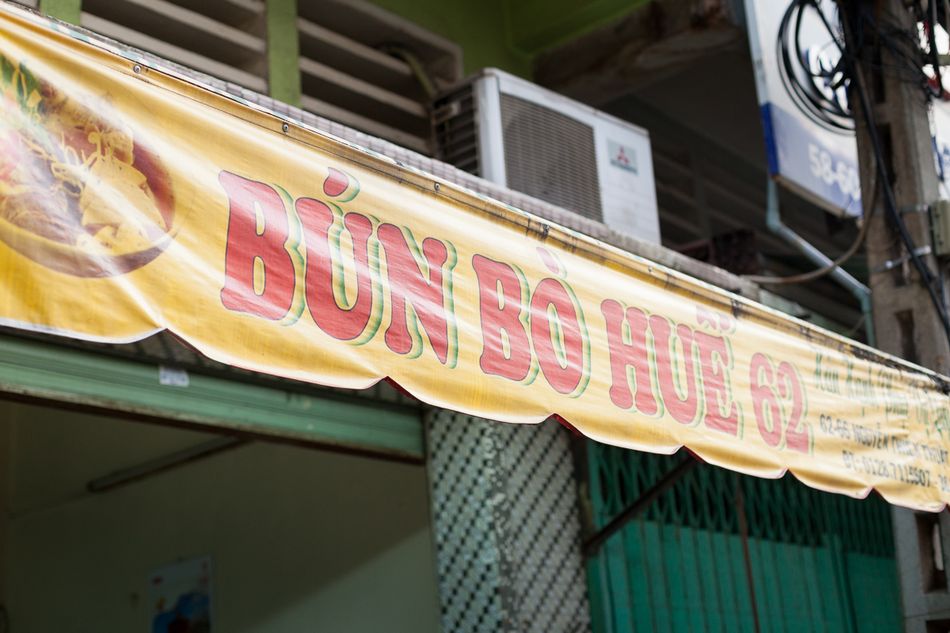 To sum up:
Taste: 5/5
Price: 5/5
Atmosphere: 3/5
Friendliness: 5/5
Location: 4/5
Kyle likes eating, walking down random hẻms and drinking enough cà phê đá to kill an elephant.
Bún bò Huế
62 Nguyen Thien Thuat, Ward 2, D3

---

Related Articles:
---