The last 30 years have seen unprecedented economic development in Ho Chi Minh City. Since Doi Moi relaxed foreign investment laws back in 1986, the city has welcomed change with open arms and increasingly asserted its status on the international stage.
Foreigners have poured in, car ownership has soared, private businesses have flourished and countless global chains have opened their doors. You can hardly turn your back without a shop, restaurant, or high-rise popping up behind you, and though the influx of investment has affected life and culture on all levels, perhaps nowhere is the zeitgeist embodied more than in the city's architecture.
Of course, this is not the first time that Ho Chi Minh City's architecture has reflected a clear shift in cultural identity, and reminders of the metropolis' chameleon-like history dot the urban landscape.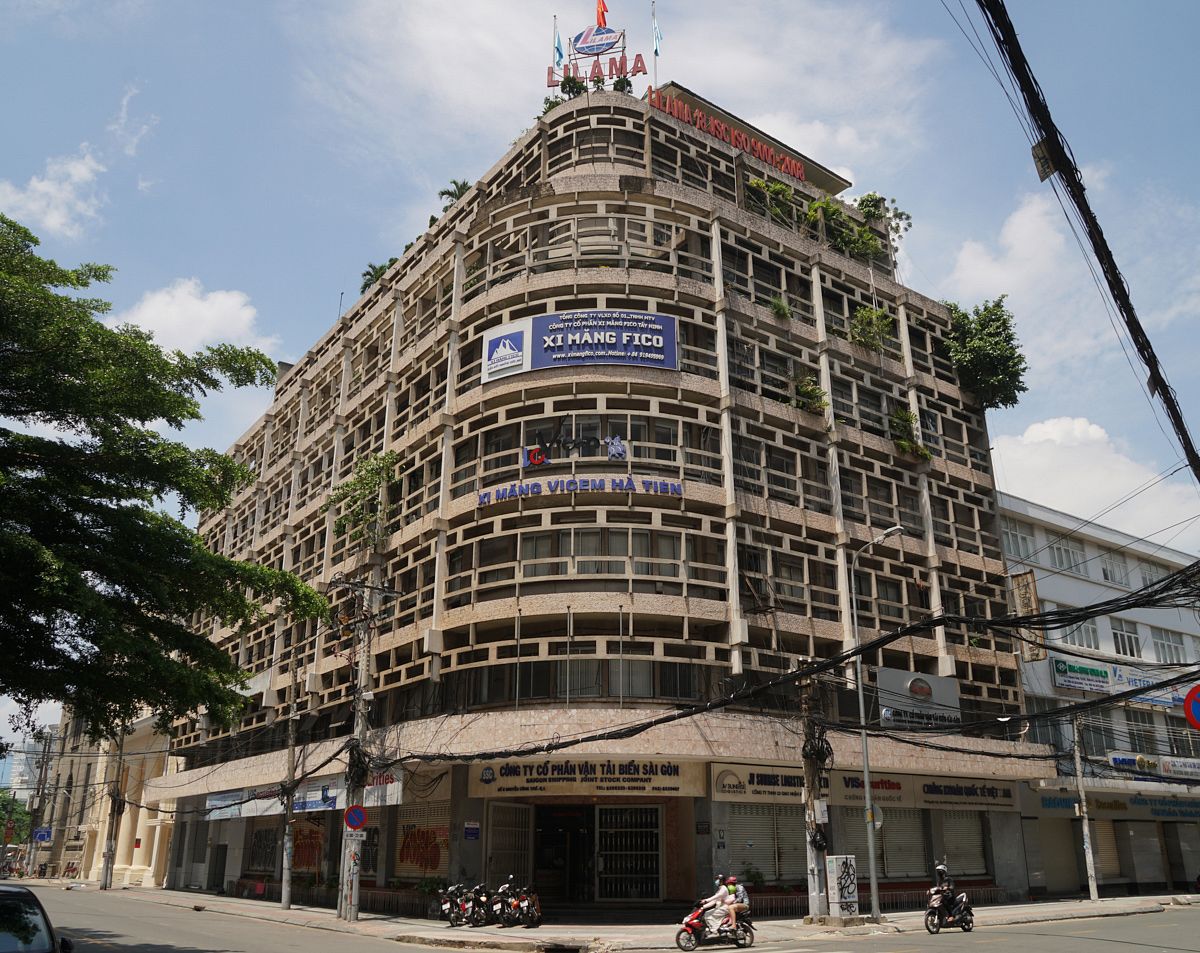 As architect manager Phuong Thai Hoang acknowledges: "The city is not a dead thing, but a living one. It evolves and reflects the mindset of the current people." Having worked as an architect here for 14 years, his perspective typifies the outlook of many in his industry, and he is realistic about the inevitability of change.
"The city must always please the will of the driving force," he tells Saigoneer, and points to colonial Saigon to illustrate his point. "Back then, Saigon was designed for 500,000 people only, and the ruling class had the power they required to build the best buildings they could, in the size they wanted, and in the best location."
Now, however, there is less land available to build on, so buildings will obviously be taller. Hoang is aware that Ho Chi Minh City is taking on more of a "western look," but gives a practical justification for this. He says that up until recently, Vietnamese architects had to draw on foreign expertise when building upwards (or horizontally, as is the case with the city's Japanese-designed first metro line).
He also links the change in architectural styles with the "growing population of millions," which shows no signs of slowing down. "Until they invent new technology or people change their mindset," he explains, "This is still the future for buildings in developing cities."
Yet, you don't have to look as far back as French Indochina to find a dramatically different architectural style to grab you. Architectural historian Mel Schenck first came to Ho Chi Minh City in 1972, and was amazed by the vast array of high-quality modernist architecture on display. He attributes the rise of Modernism to a culture of independence and optimism regarding the future. In his belief, these values defined that period in Vietnamese history.
"Vietnamese architects jumped past the Colonial and Art Deco architecture of the French, directly into Modernism," he says. "Since it expressed their independence and their aspirations to be a modern country in the industrial age."
This dramatic shift in architectural style commenced almost as soon as the French left in 1954, and it remained popular well into the late 1970s, with the occasional example popping up even after that. It was a time of great national pride, so it's no surprise to learn that many of the major buildings constructed in this period were designed by Vietnamese architects.
These architects crafted buildings to complement their own culture at what was a pivotal time, both socially and culturally. Schenck points to the Reunification Palace, which: "Explicitly confirmed this energy and the aspirations of an independent country."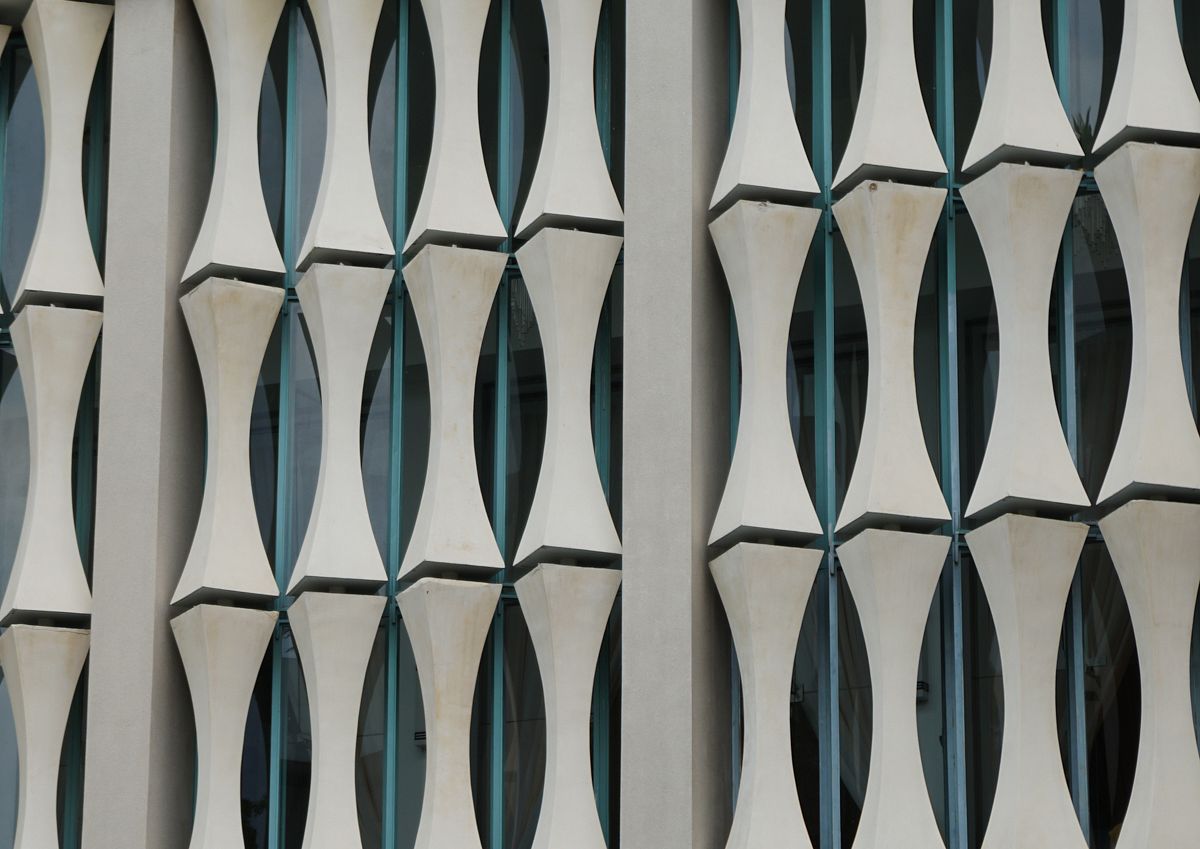 The original structure was built by the French and completed in 1873, and was built out of materials shipped over from Europe. The second, which still stands today, was commissioned by Ngo Dinh Diem and designed by architect Ngo Viet Thu.
Other well-known examples include the General Science Library on Ly Tu Trọng Street (1971), which was designed by Nguyen Huu Thien and Bui Quang Hanh, and the Turtle Lake roundabout in District 3 (1967), which was commissioned by Nguyen Van Thieu and designed by Nguyen Ky. These examples, though plentiful, are just the tip of the iceberg, and a brief drive around almost any district of the city reveals just that.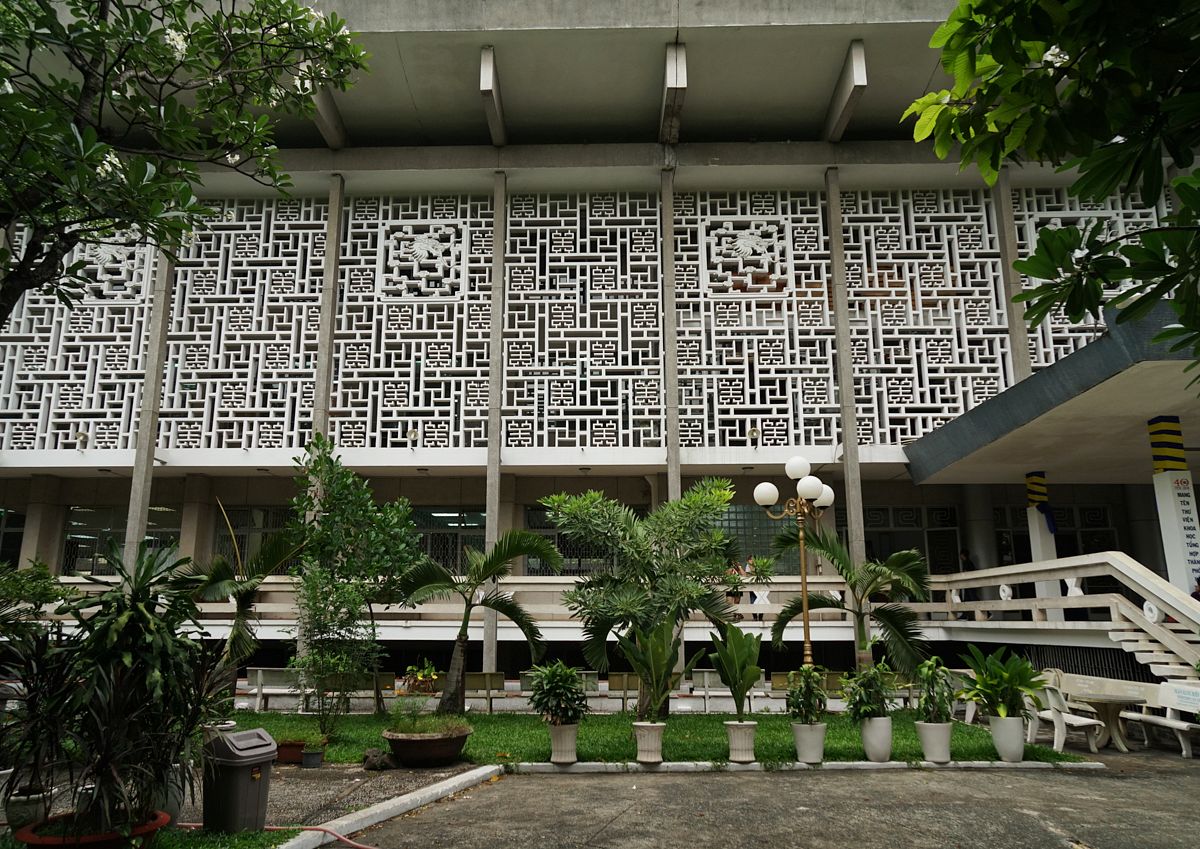 Shifting back to the present day, the impact which economic reforms have had on Ho Chi Minh City is undeniable. But by aligning itself with an international context, is the city losing its character?
Schenck admits: "New development is chipping away at the cosmopolitan identity of Ho Chi Minh City as its heritage buildings are lost." He adds: "More and more neoclassical 'New French Style' high-rise hotels and houses are being constructed here."
However, he is also aware that the majority of life here plays out beyond the tourist spots and the central business district. "Most Vietnamese live in the neighborhoods beyond Districts 1, 2 and 3, and rarely venture downtown," he says. "Their sense of the character of Ho Chi Minh City is what they see in their neighborhoods."
While this is true, and character is always subjective, one thing both Schenck and Hoang agree on is that with large-scale architectural projects in the city, the emphasis is now on profit, rather than design. Unlike Hoang, however, Schenck can find little justification for Vietnamese architects being excluded from the game for so long.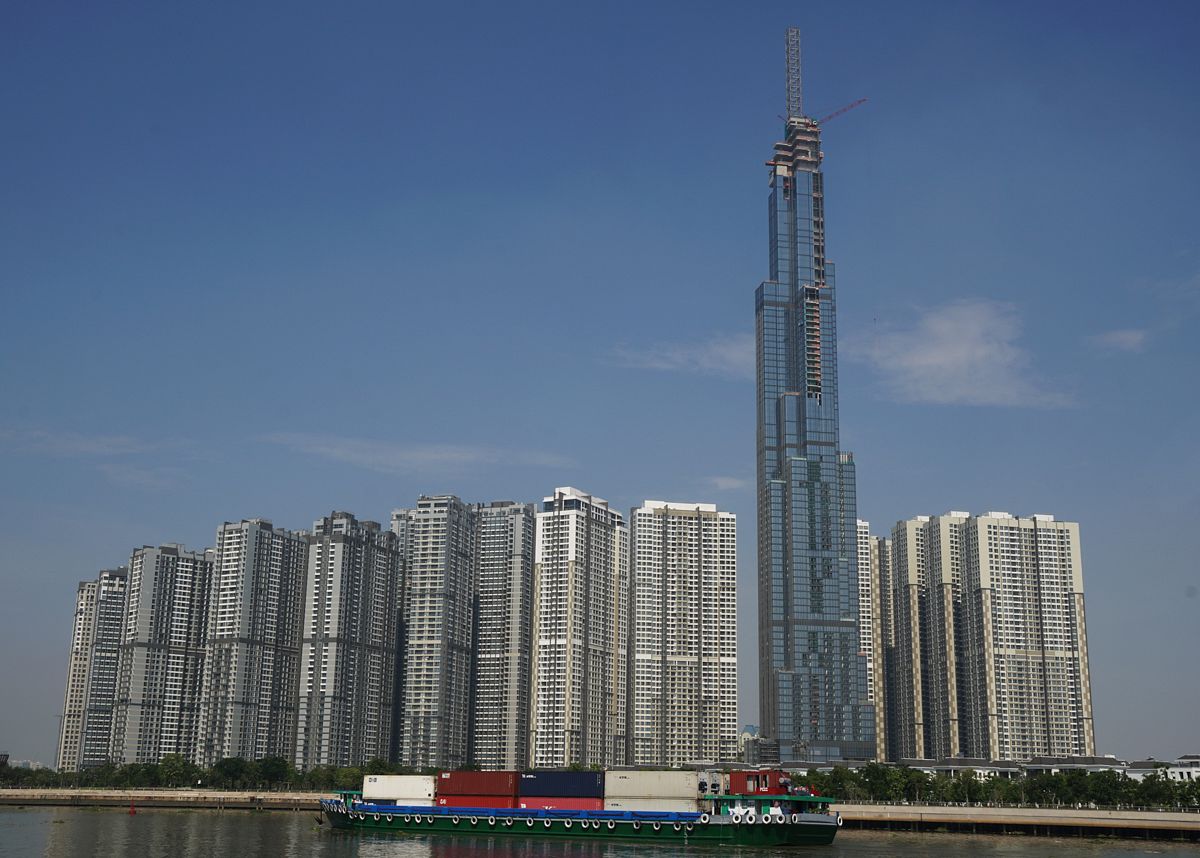 He is encouraged though by contemporary Vietnamese-led projects, such as the 2007 extension to the National Treasury on Nguyen Hue Street, and hopes that the city will develop a new, distinctively Vietnamese architectural style soon. "Vietnamese architects proved in the past they could do it," he says.