A quiet courtyard, accentuated by a lone plumeria tree; rows of rooms in wood texture; walls of lattice that dot the interior with mesmerizing patterns every time the sun comes up: welcome to Betania.
The Betania project is a residential complex for university students in need in Hue. Designed by Switzerland-based architecture firm Atelier Objectifs, the building is a prime example of how contemporary and green design trends could come together for the greater good by providing an accommodation that's both homey and modern.
According to ArchDaily, the house was completed in 2017 on an L-shaped lot spanning 2,370 square meters. At the center of the residential quarter are two courtyards, one open and one sheltered. A series of bedrooms — enough for 78 female students — surround the open space, covering the three floors. Residents can just step outside their unit into the corridor facing the courtyard for some fresh air and natural light.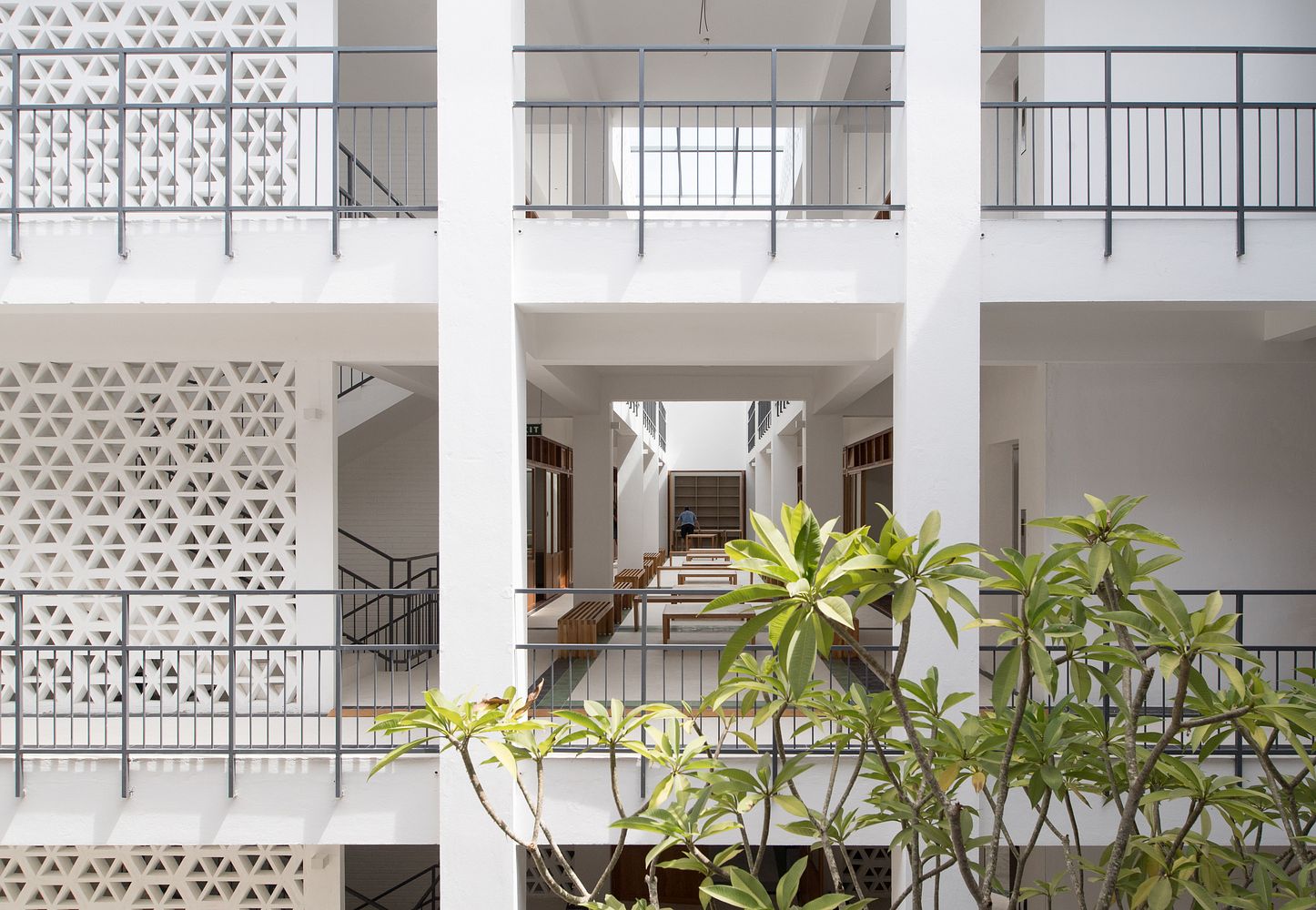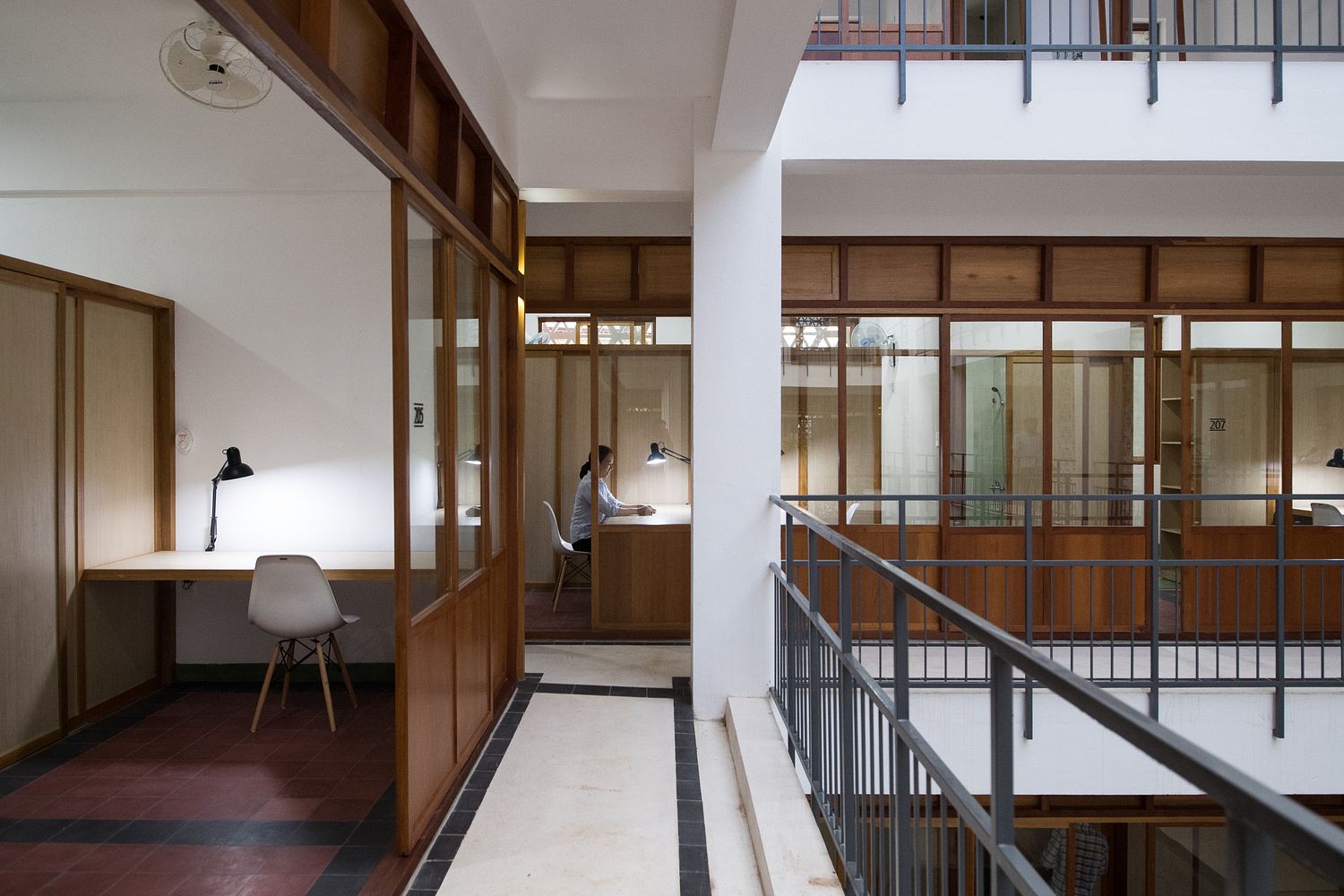 On the other side of L shape lie a low-budget restaurant and a library that act as common space for studying, socializing and other leisure activities.
Betania's core structure comprises reinforced concrete and painted bricks while the overall style is minimalist with white walls and wood accents, evoking a sense of warmth and a welcoming atmosphere. As it's based in Thua Thien-Hue Province in central Vietnam, the structure also has to be prepare for the region's ample precipitation and punishing heat.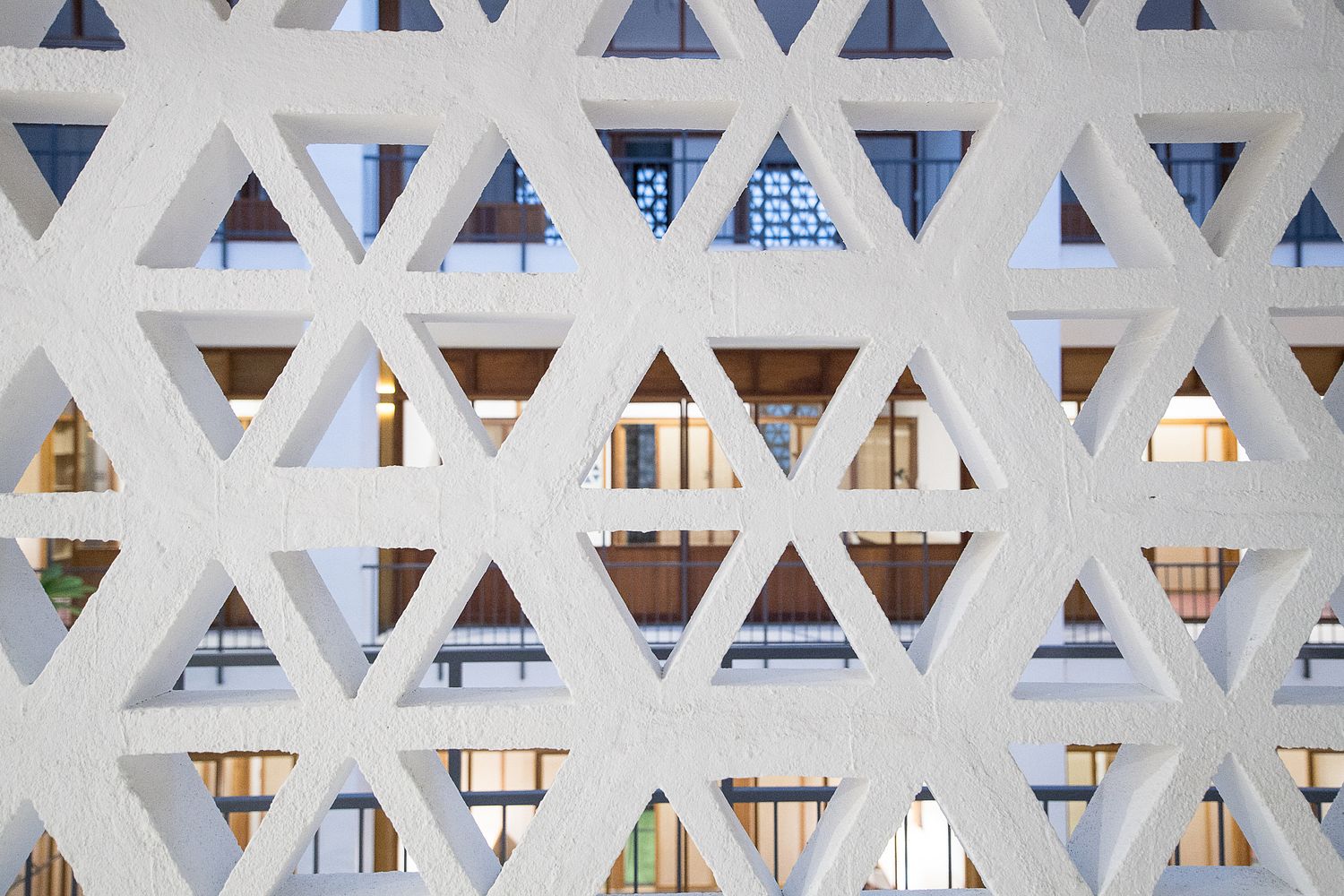 To capitalize on the significant amount of rainfall, Betania comes equipped with water collection components on its roofs, which channel the water down the façade through large vertical "canals," according to the architects. The water is then directed to the public water system or into a reservoir under the courtyard.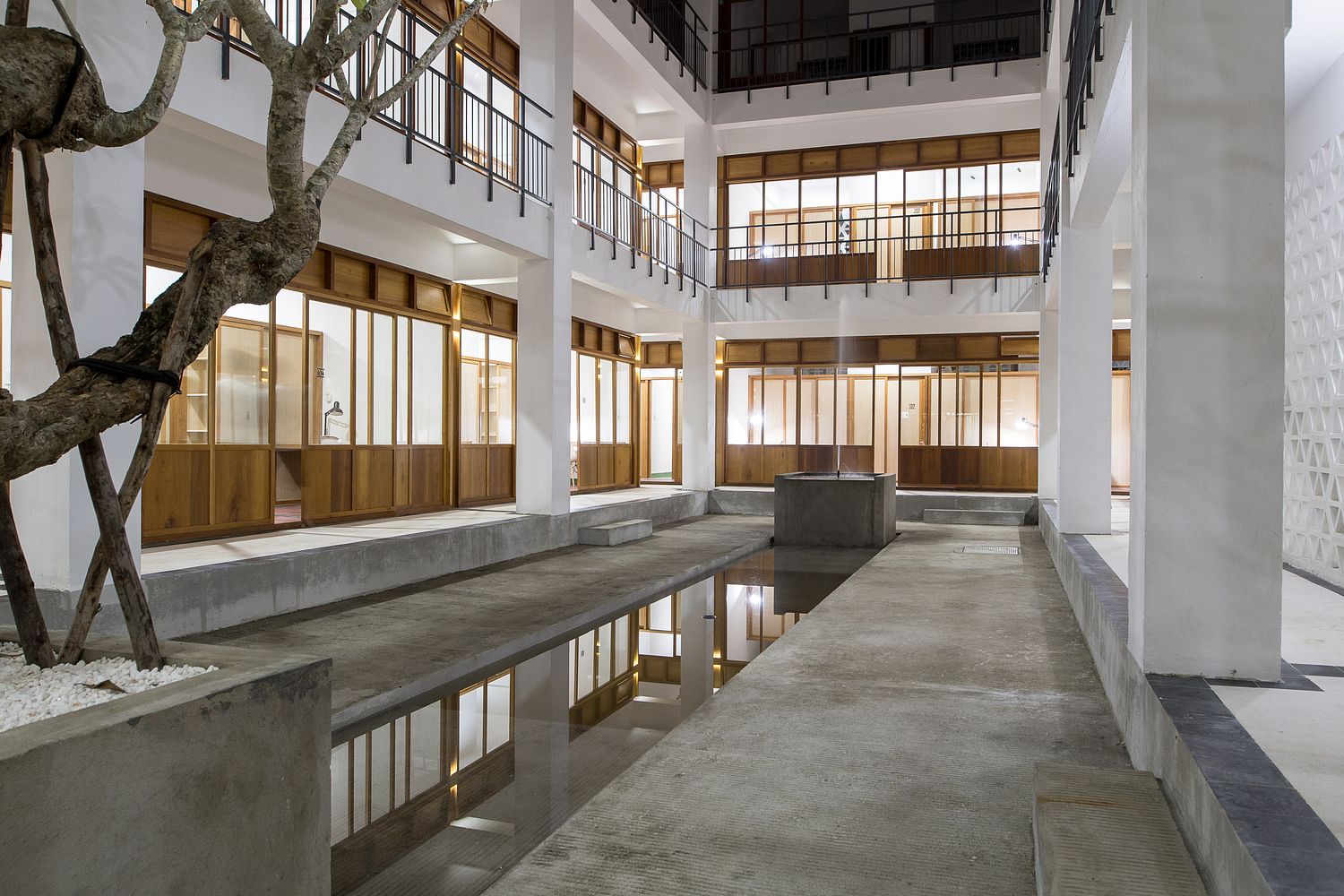 The façade's lattice design is to combat against Hue's sweltering climate. Walls are made of geometrical patterns with holes that are just large enough to ventilate and just small enough to ensure privacy and safeguard residents from prying eyes.
The neat, functional design won the architects a gold medal at the Vietnam Green Building Award 2018 in Hanoi.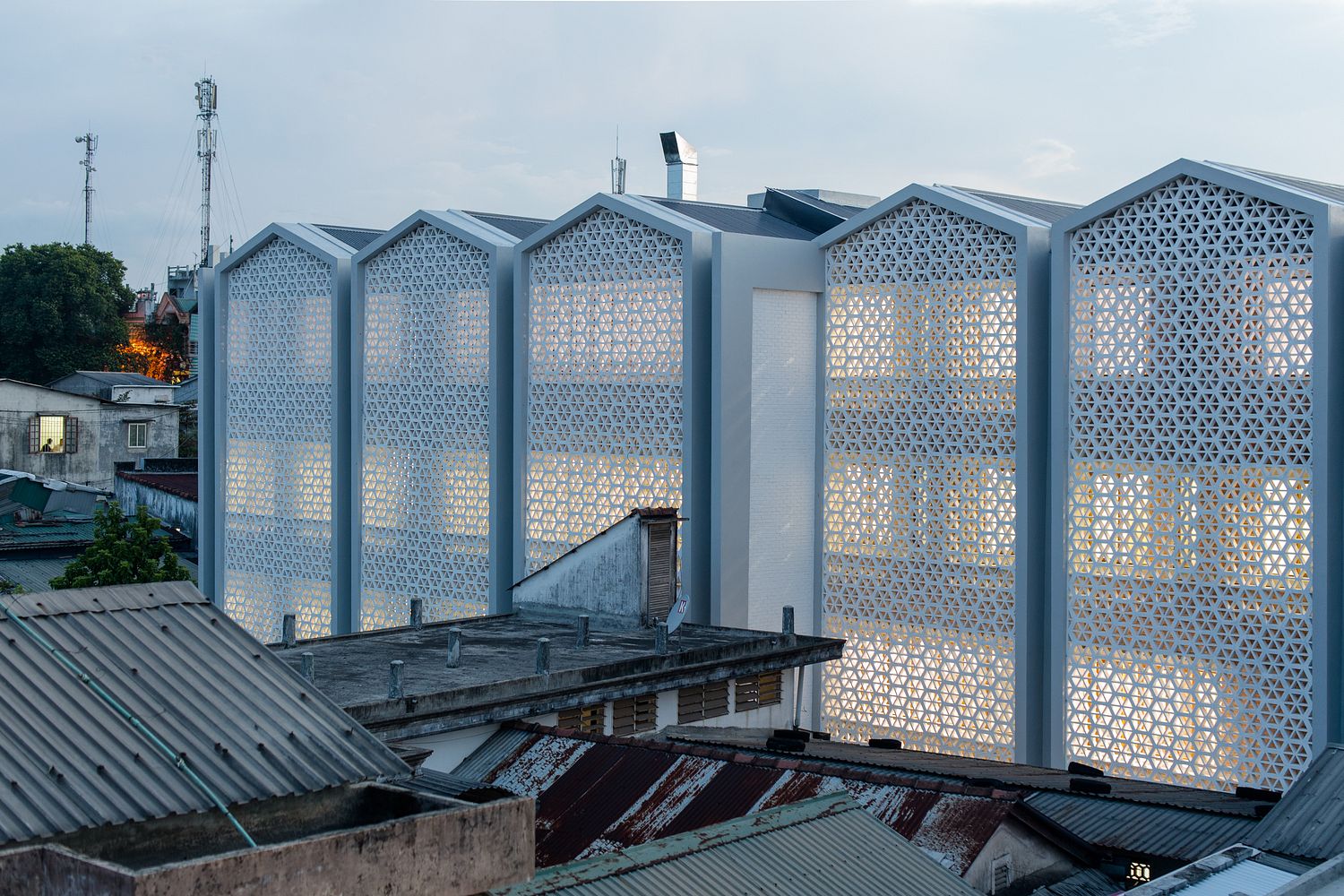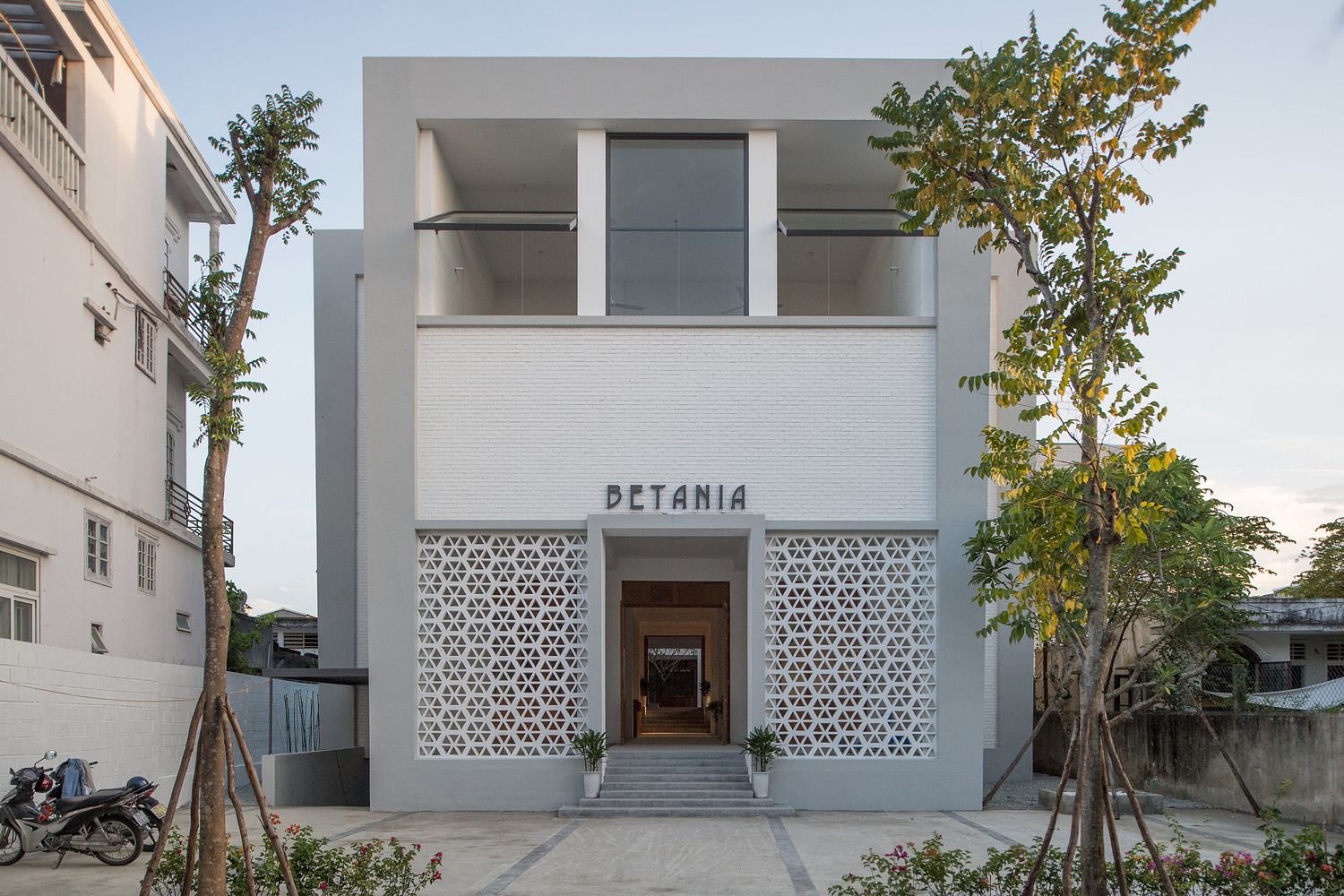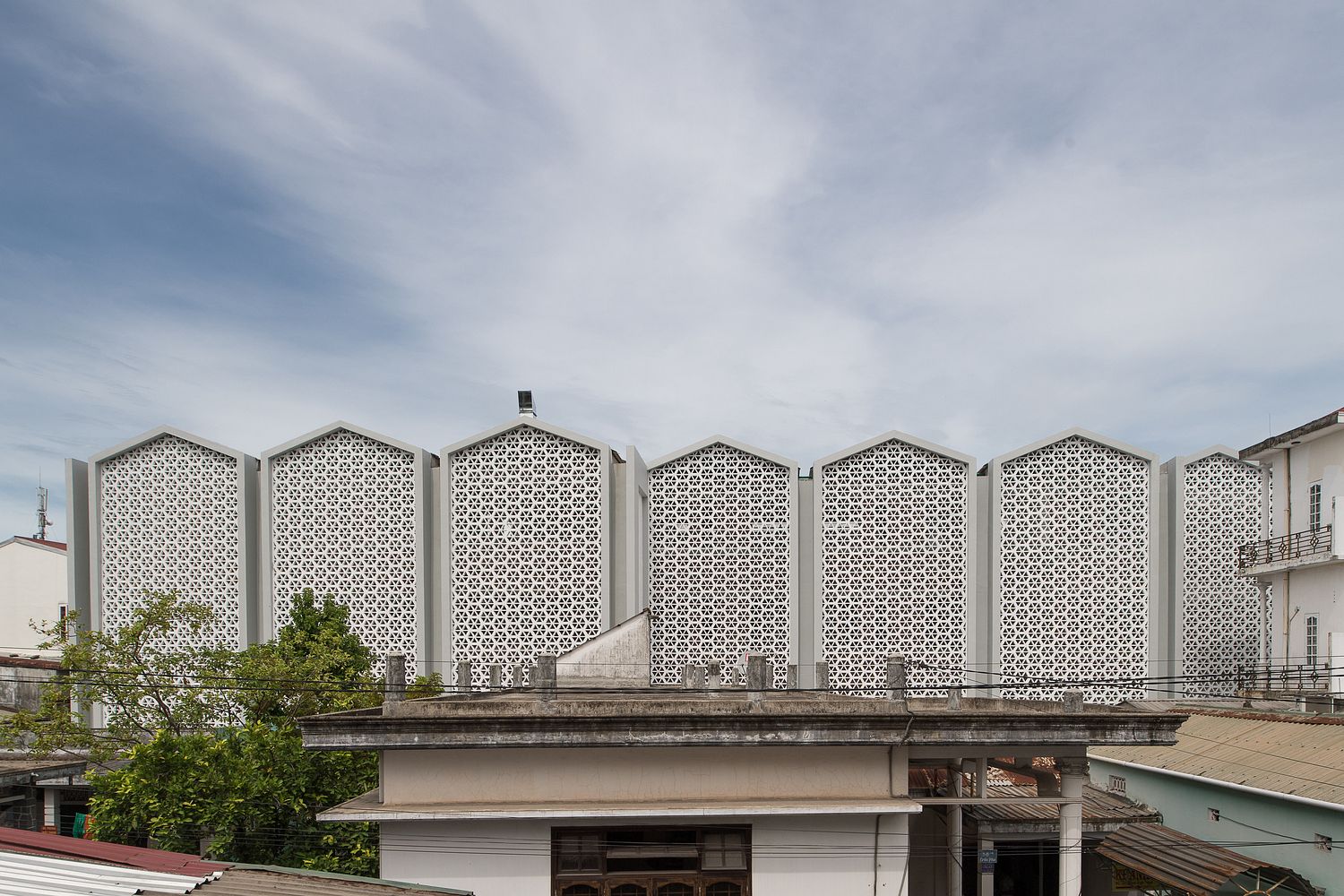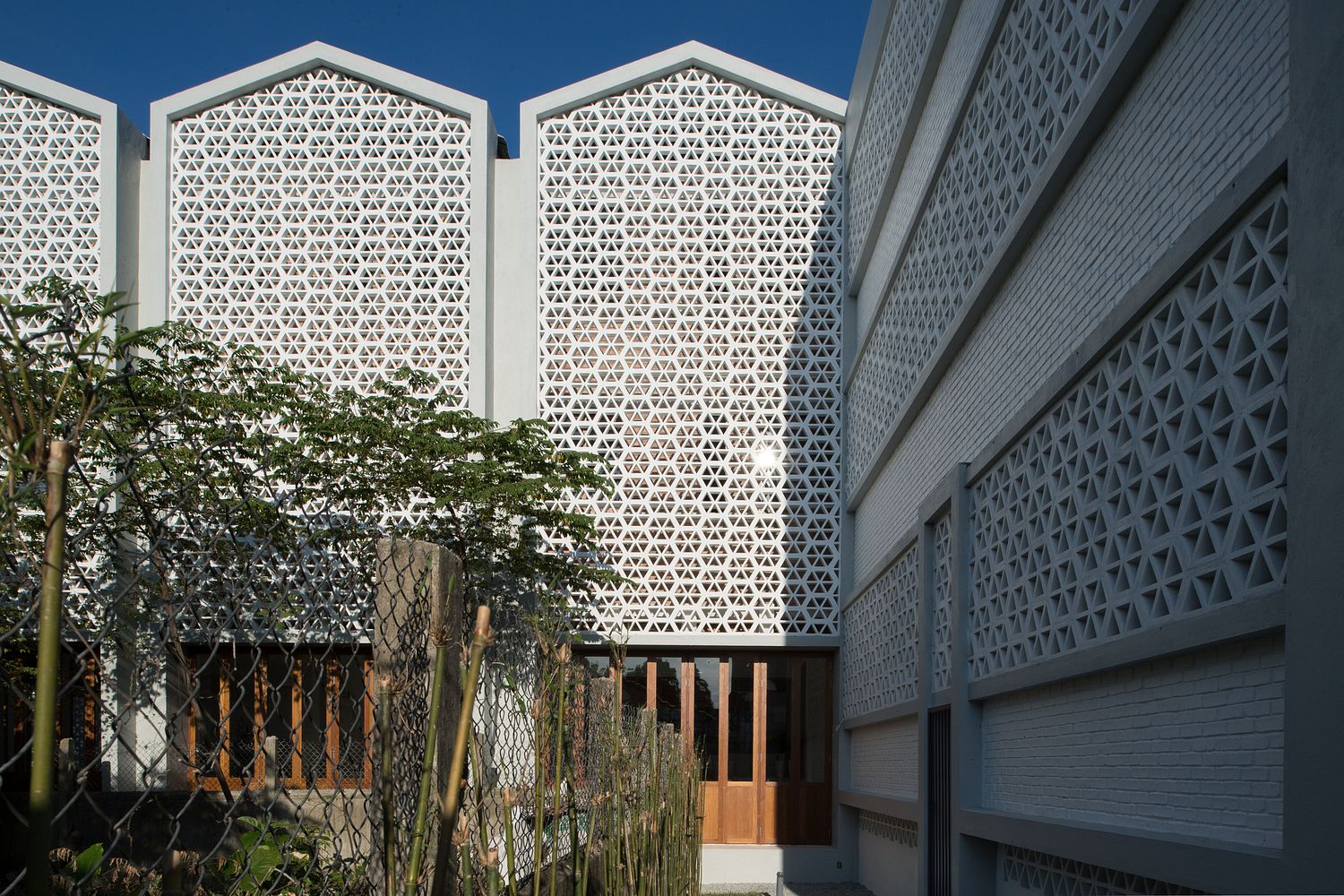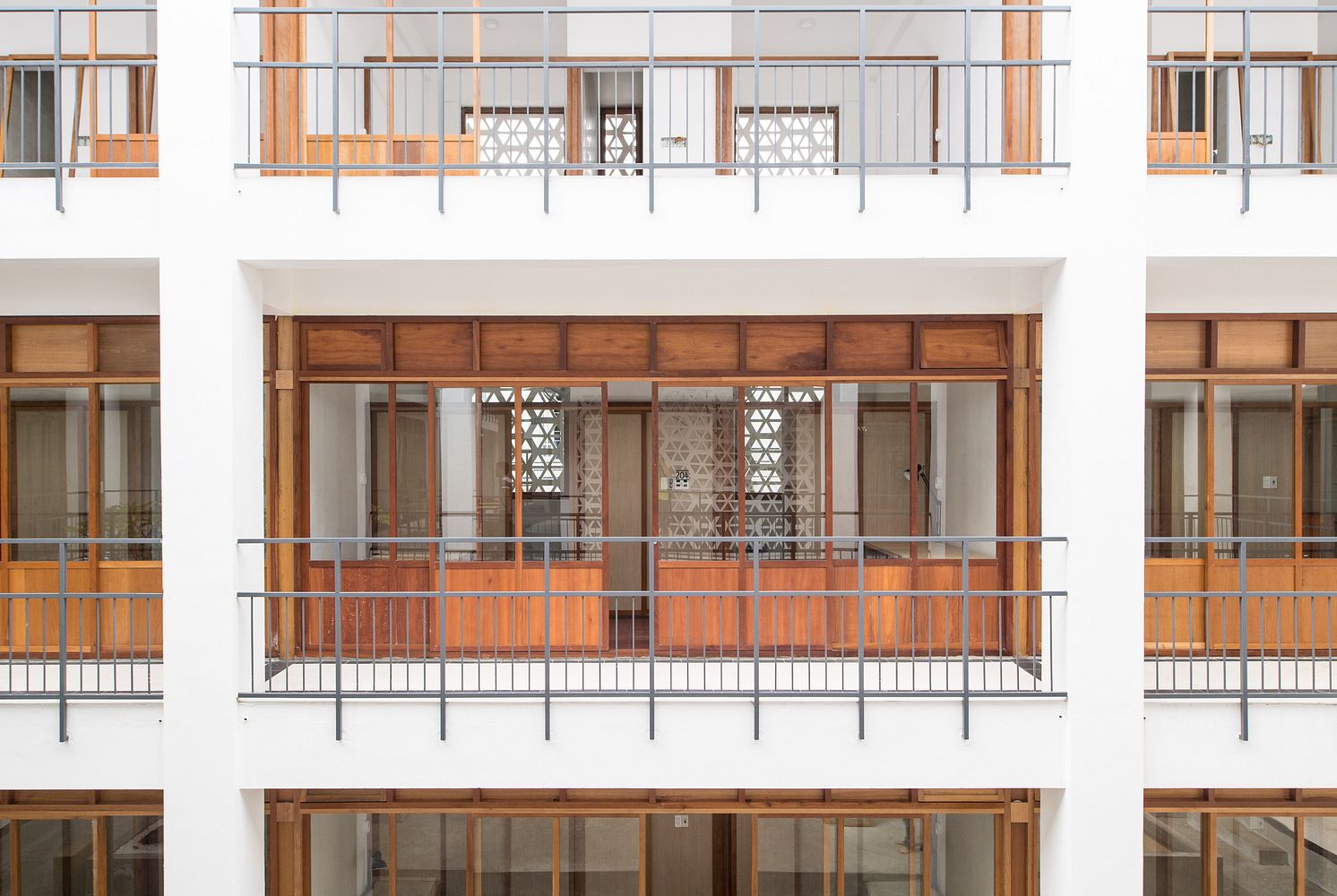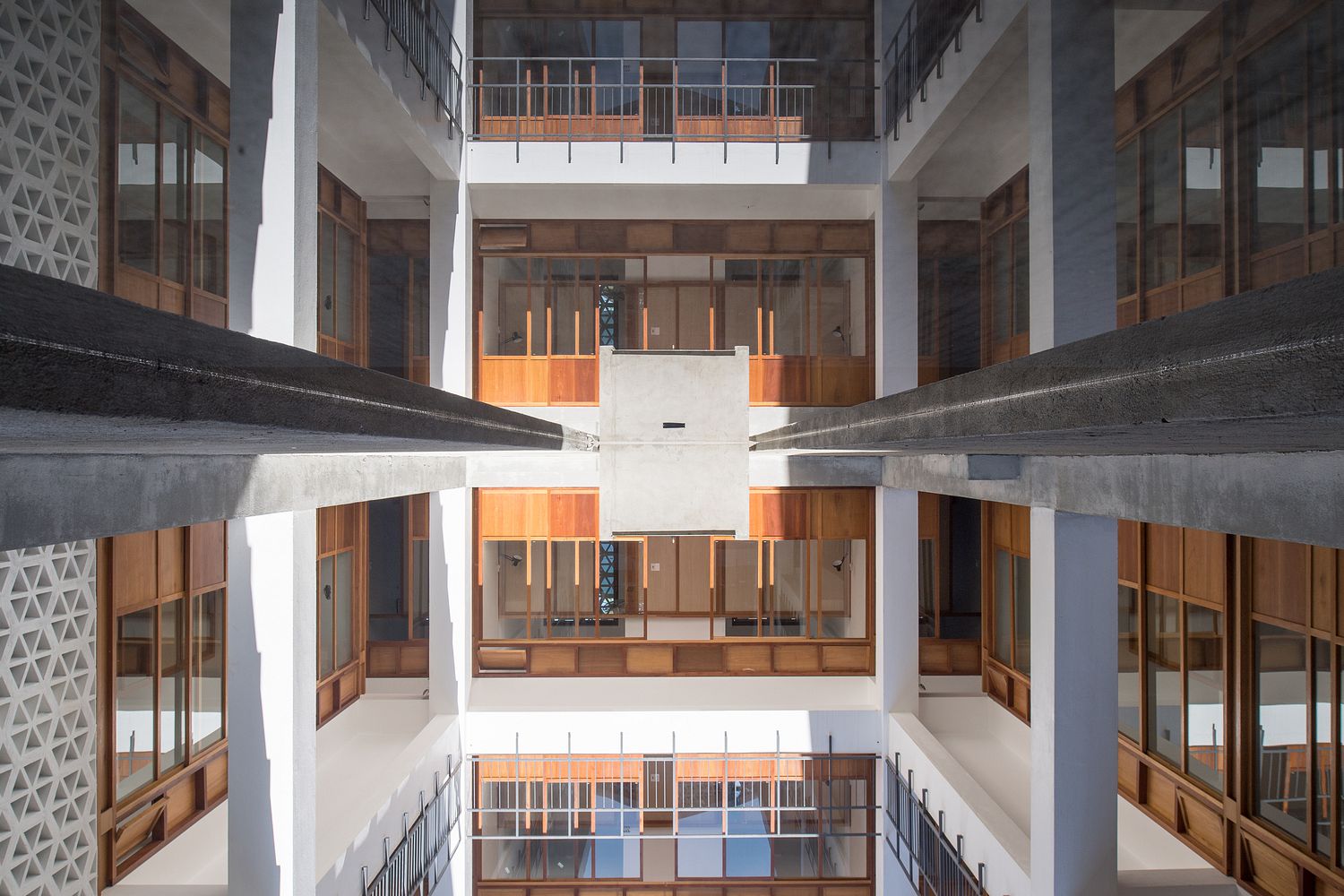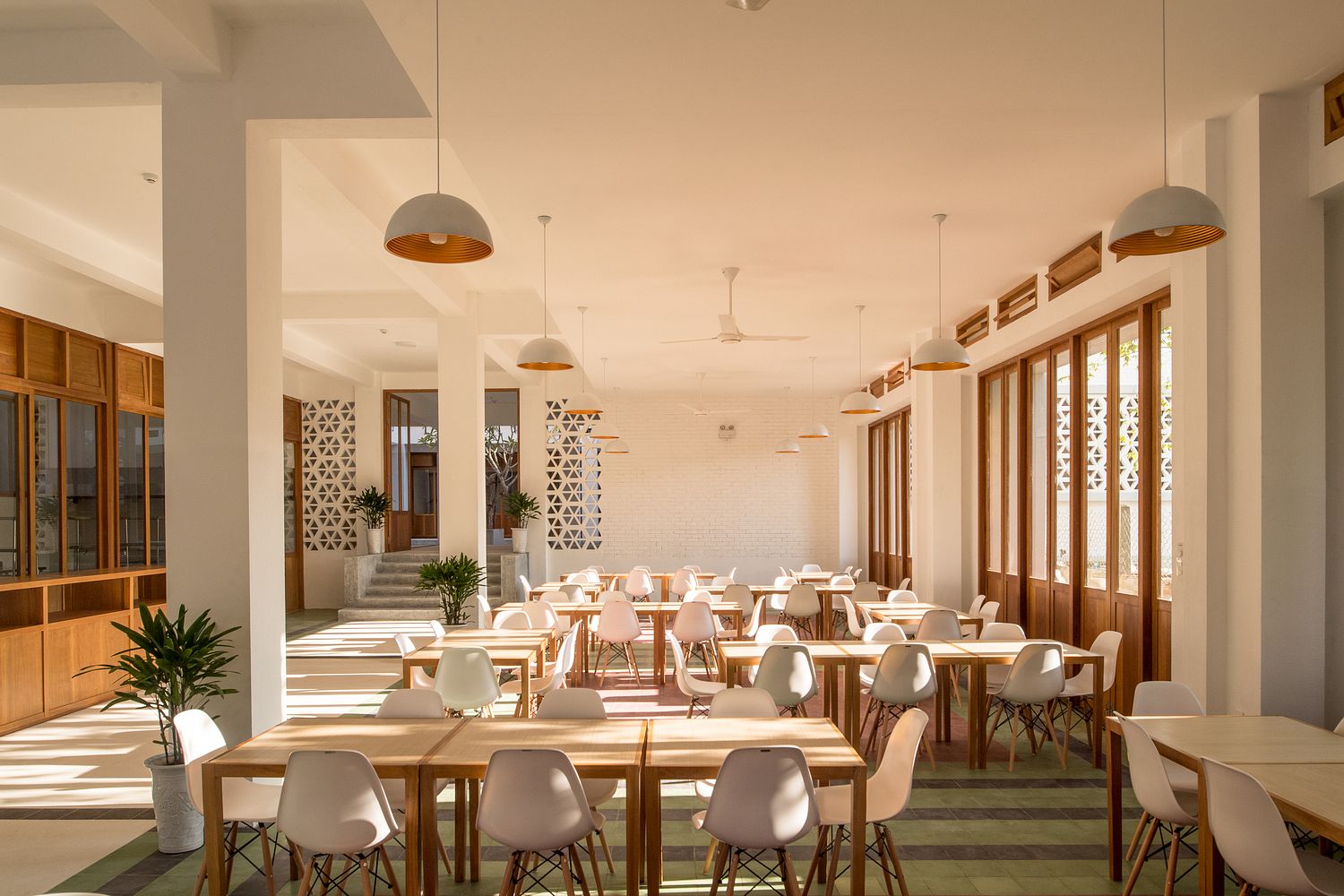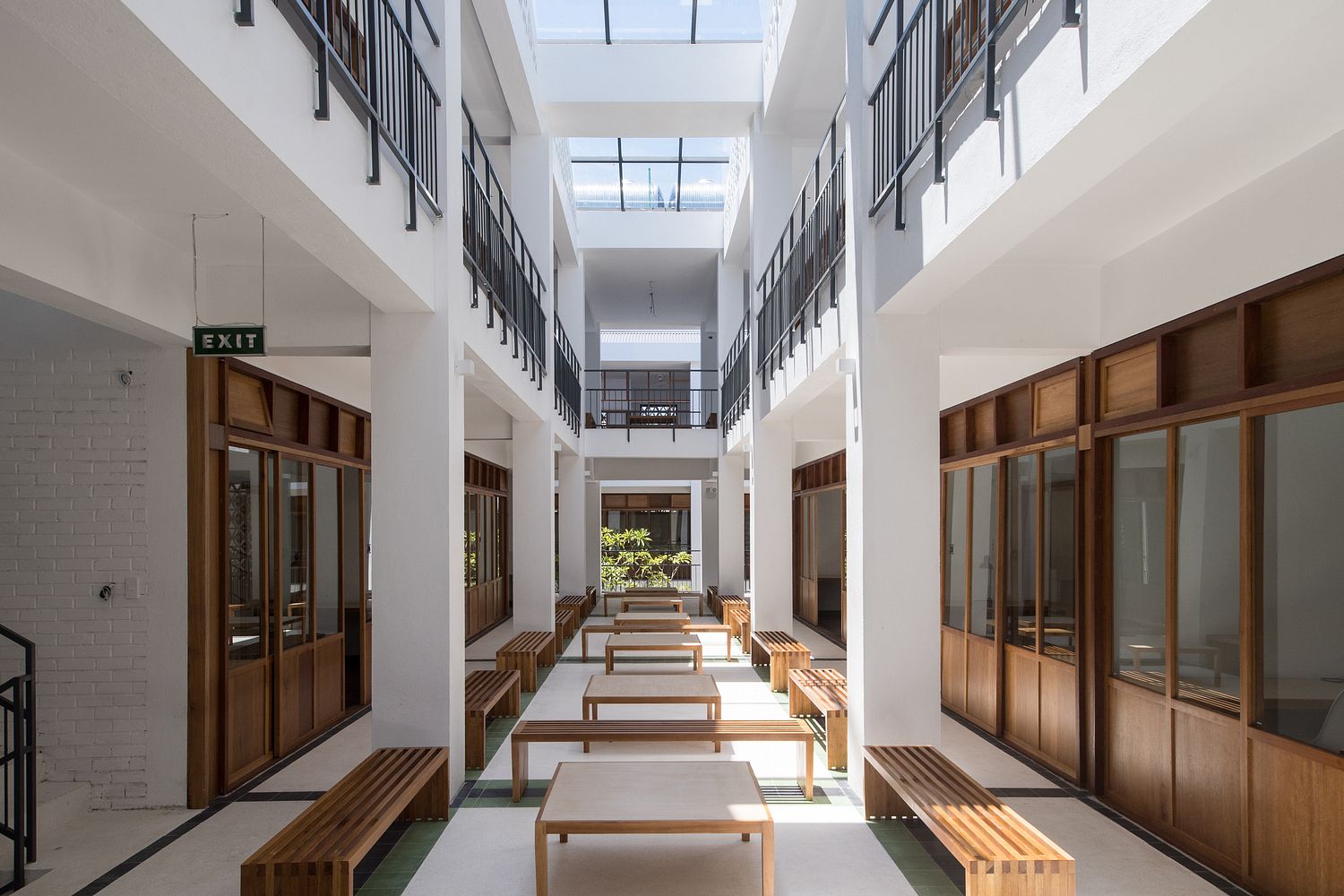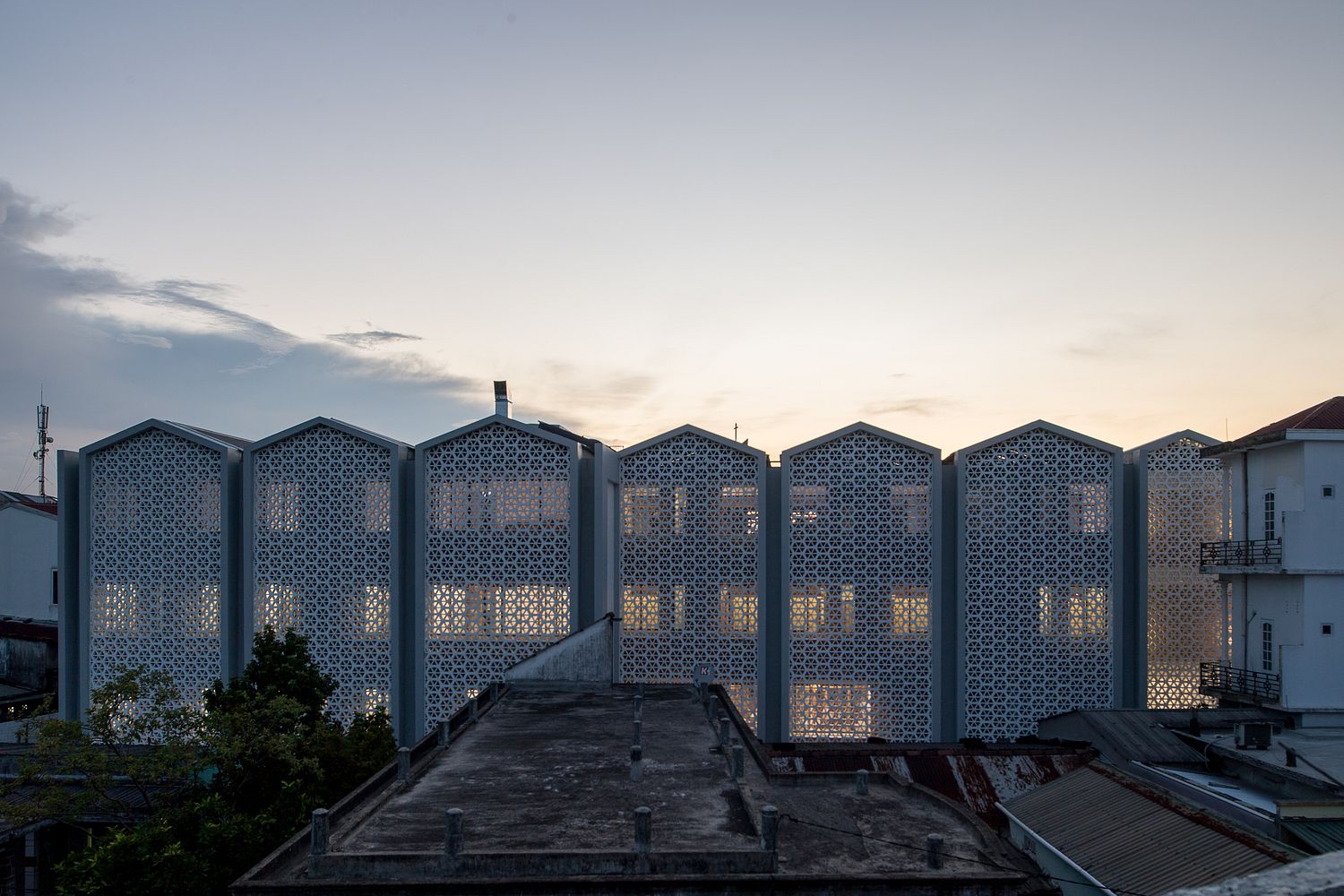 [Photos by Julien Barro via ArchDaily]