Over the last few years rooftop bars have spread across high-rises and skyscrapers throughout downtown Saigon. While those located in the middle of town seem to get the most attention, there are several great options just outside the packed city center.
OnTop Bar, located on the 20th floor of the Novotel Saigon Centre on Hai Ba Trung Street, is one of these. The stylish, roomy bar offers fantastic views of central District 1, as well as Binh Thanh, Phu Nhuan, District 3 and other parts of the city.
Large sofas tempt groups of friends or colleagues, and the atmosphere is more like a lounge than a club. Unlike many rooftop bars, OnTop doesn't have a DJ program. Instead, music is kept at a reasonable volume, allowing for easy conversation and a relaxed vibe. This is a welcome relief for anyone looking to give their eardrums a rest from the booming music found elsewhere.
An excellent happy hour with 50% off drinks runs from 5:30-8pm daily, with a large selection of cocktails, beer and wine included.
Two new signature cocktails have just arrived on the menu, and they are both well worth trying. The Lighting Ball (VND195,000), uniquely served in a light bulb, includes Cointreau, homemade pineapple jam, pineapple juice, passion fruit syrup, lime juice, basil leaves and salted milk foam. The complex drink has a distinct fruity flavor, as well as a slightly creamy texture. It's wonderfully refreshing on a warm Saigon evening.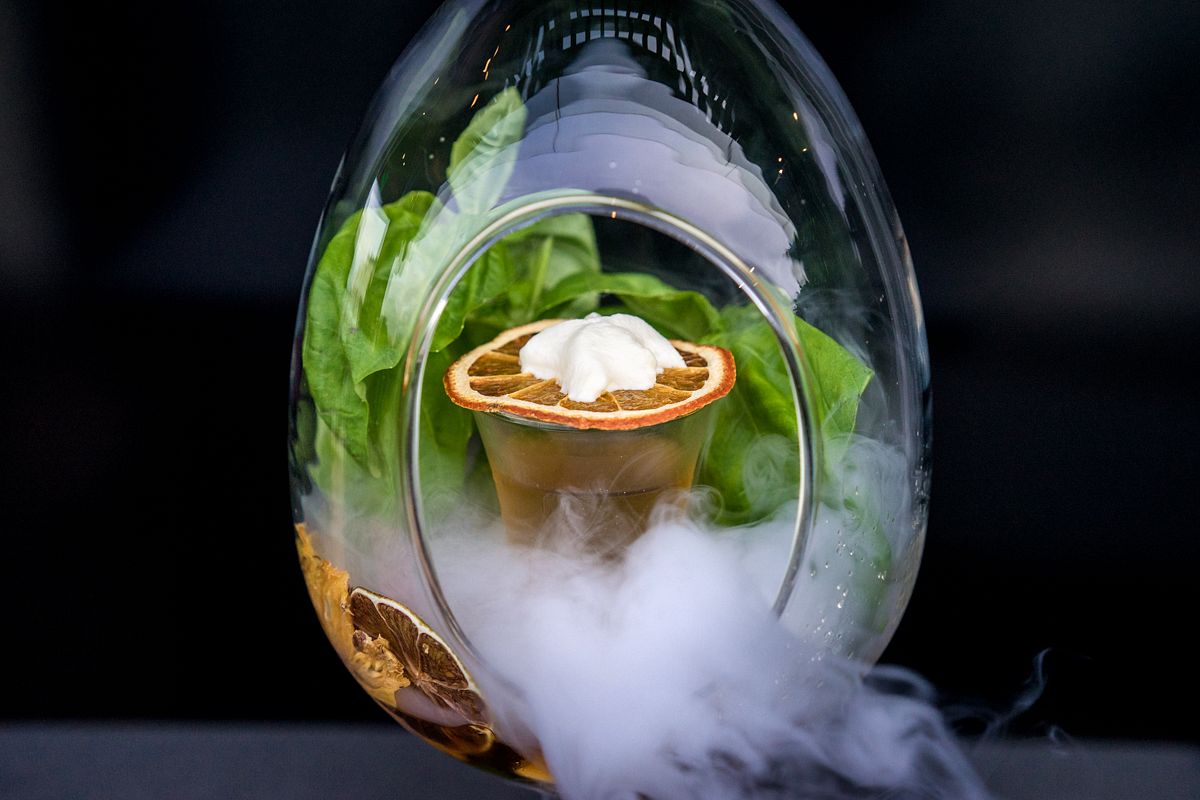 Meanwhile the Smoke Bomb (VND195,000) will quickly take its place among the most creative drinks in the city. The strikingly presented cocktail, served in a vase over dry ice, includes gin, scotch, tequila, Campari, Rossi and Port wine combined with orange, lime, pineapple and lemon aged in a barrel for one week. An Earl Grey foam is placed atop dried fruit slices, which guests eat before quickly downing the drink. This creates a quick buzz, and is certainly a must-try.
OnTop also offers tapas with a mix of international and local flavors, as well as three combos that are perfect for groups.
The wings & beer combo (VND199,000) offers six chicken wings with a choice of three sauces, including buffalo, fish sauce and pineapple teriyaki. Six glasses of draft beer and a bowl of fried squid can be added as well for a total price of VND448,000.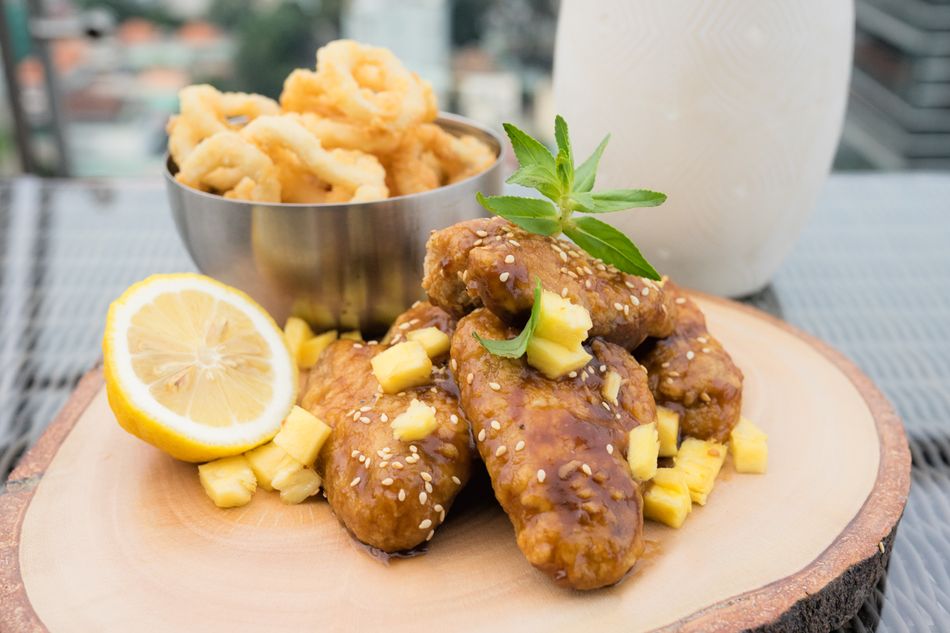 The skewer combo (VND259,000) features BBQ beef, lamb and fish as well as two glasses of beer or wine. The perfectly grilled skewers are delicious, and the different varieties will please just about everybody.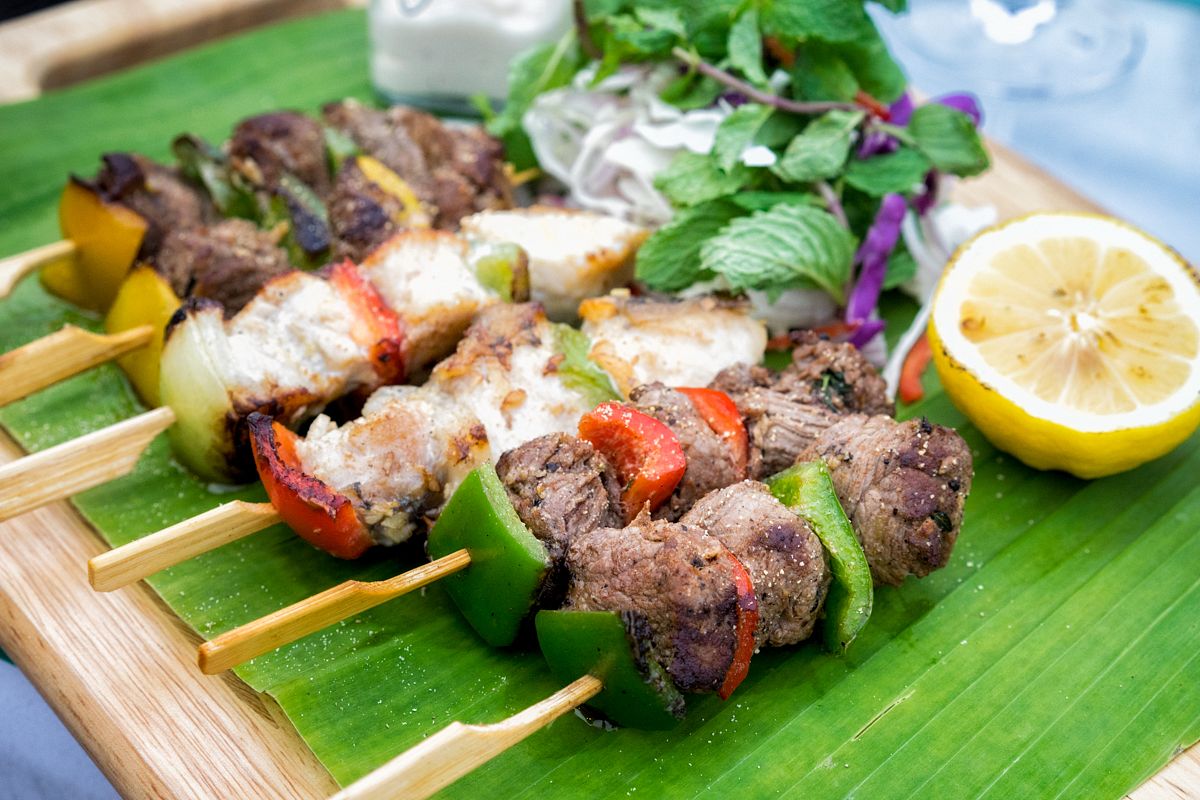 Finally the pork ribs combo (VND799,000) is intended for four-to-six people, and it's easy to see why given the generous helping. Six peppercorn-spiced pork ribs that fall off the bone are served with sweet potato chips, garlic bread, one gin and tonic decanter and one bottle of French wine. This is a really fantastic deal.
Combine these enticing combos with OnTop's great happy hour, expansive views, laid-back atmosphere and warm service, and you've got one of the city's best rooftop bars.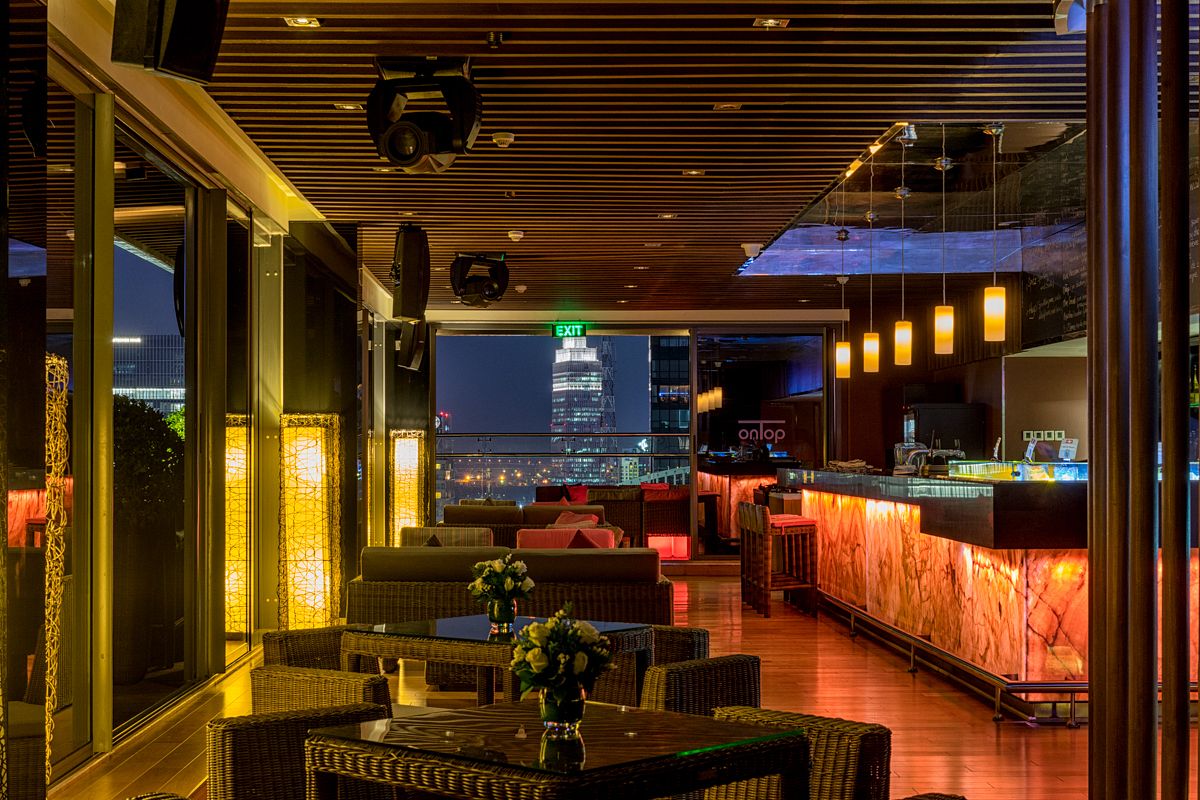 Novotel Saigon Centre's website
028 3822 4866
Novotel Saigon Centre | 167 Hai Ba Trung, D.3, HCM