With its sweeping beaches and lush forests, it's no surprise that Phu Quoc is experiencing a rapid increase in tourists.
To accommodate these visitors, new hotels, resorts, restaurants, malls and entertainment centers are constantly opening, and this growth may usher in polluted beaches, water shortages, and uncontrolled trash dumps . If developers are not careful, the island will lose itsquaint fishing village charm. Boutique Salinda Resort, however, serves as a model for sustainable development and responsible stewardship.
Rose myrtle trees cast shade across flower-lined paths that weave to the mango garden, where guests can recline on a wide expanse of grass. A full 75% of Salinda Resort's area is dedicated to landscaped greenery, including more than 100 types of plants. The end result is greater than simply creating a relaxing, nature-filled environment.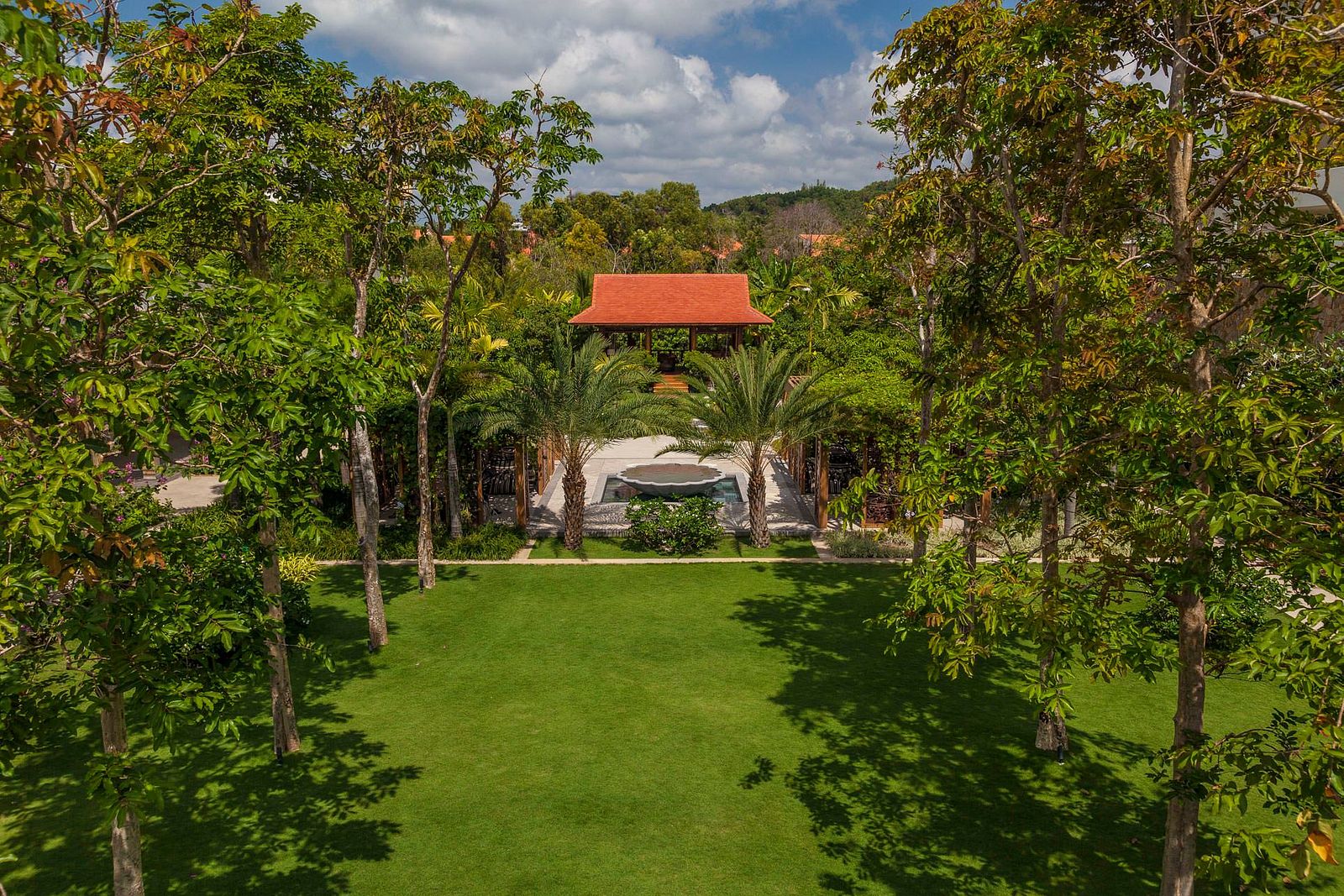 These flowers and fruit plants support native bird and butterfly species while maintaining healthy soil ecosystems. The large grove of coconut palms separating Salinda Resort's pool from its beach naturally removing salt from the air, so the breeze that blows in from the ocean is fresh and clean
Salinda Resort's designers paid as much attention to their buildings as they did their gardens. While some resorts construct soaring towers to maximize occupancy, Salinda Resort understands the importance of pleasurable guest experience and cost-effective property planning over profit. At four stories tall, the three-year-old main building structure is the ideal height for stunning views of the ocean. The structure also provides breezy airflow, which allows the whole property to maintain a calm, peaceful climate.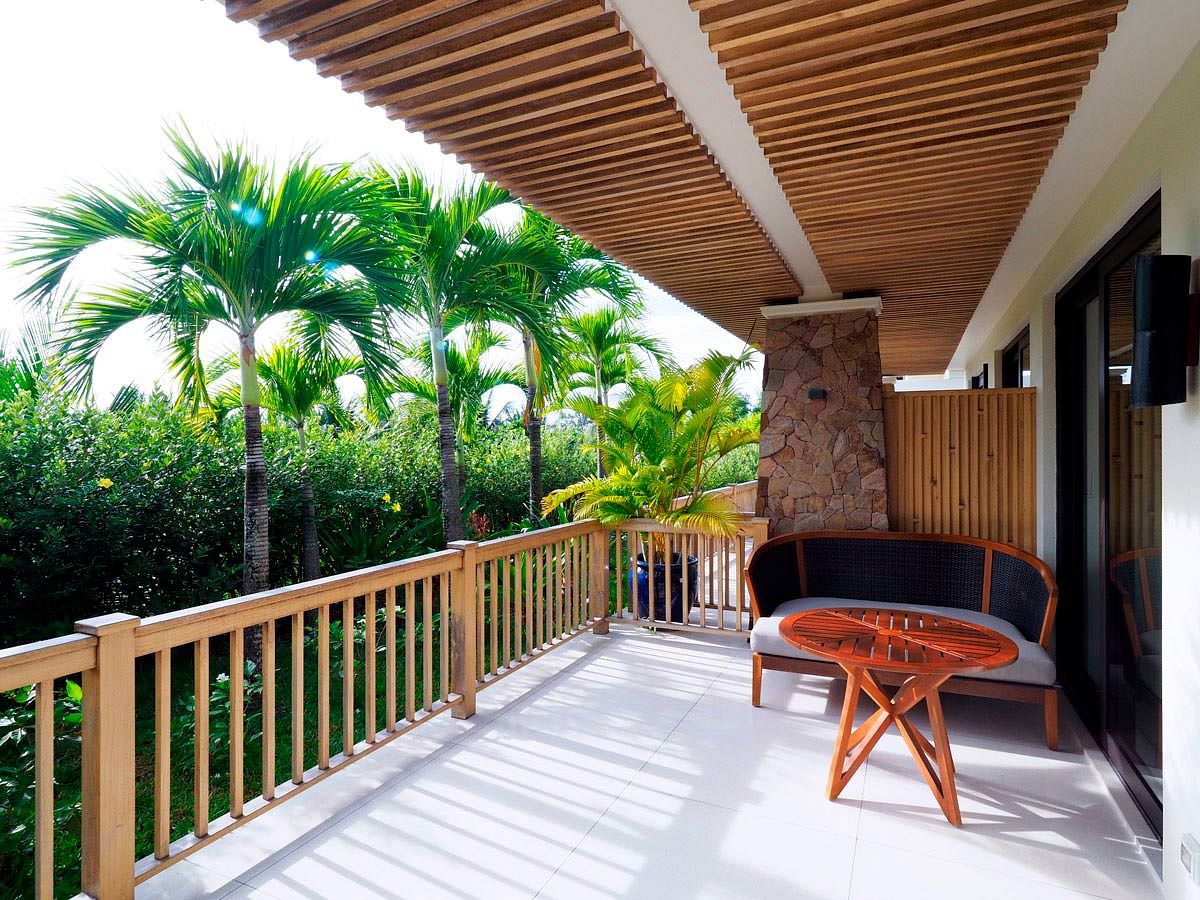 The materials used during construction also demonstrate the hotelier's detailed focus on quality and sustainability. The window shades, handrails, ceilings, beach gazebo, and decking for the resort's restaurants, bars, and lounges all rely on Accoya wood from the Netherlands – an especially cozy wood known for its upholding of green standards. The sustainably sourced lumber is fully renewable and biodegradable and has an extremely low carbon footprint. Energy efficient Shüco windows ensure that minimal energy is required to keep guest rooms quiet and cool. Special basalt stone was sourced from Da Nang to absorb heat and further reduce the need for energy expenditure. Similarly, the roofs naturally collect rain that is then used to water the grounds' plants.
Reducing waste requires strict attention to detail, and Salinda Resort has painstakingly searched for ways to cut down on refuse. They've replaced single-use plastic bottles for all soaps, shampoos and other toiletries with reusable vessels. They even did away with disposable Do Not Disturb signs in favor of durable silk tassels. Instead of relying on paper menus in each room for the restaurants and spas, guests can simply access the updated information on their televisions. Meanwhile, 85% of the hotel's lights are LED, which greatly reduces energy consumption. Similarly, all the bathrooms use Hansgrohe mixers and showers, which are fitted with EcoSmart technology that require up to 60% less water than conventional models without sacrificing effect or comfort.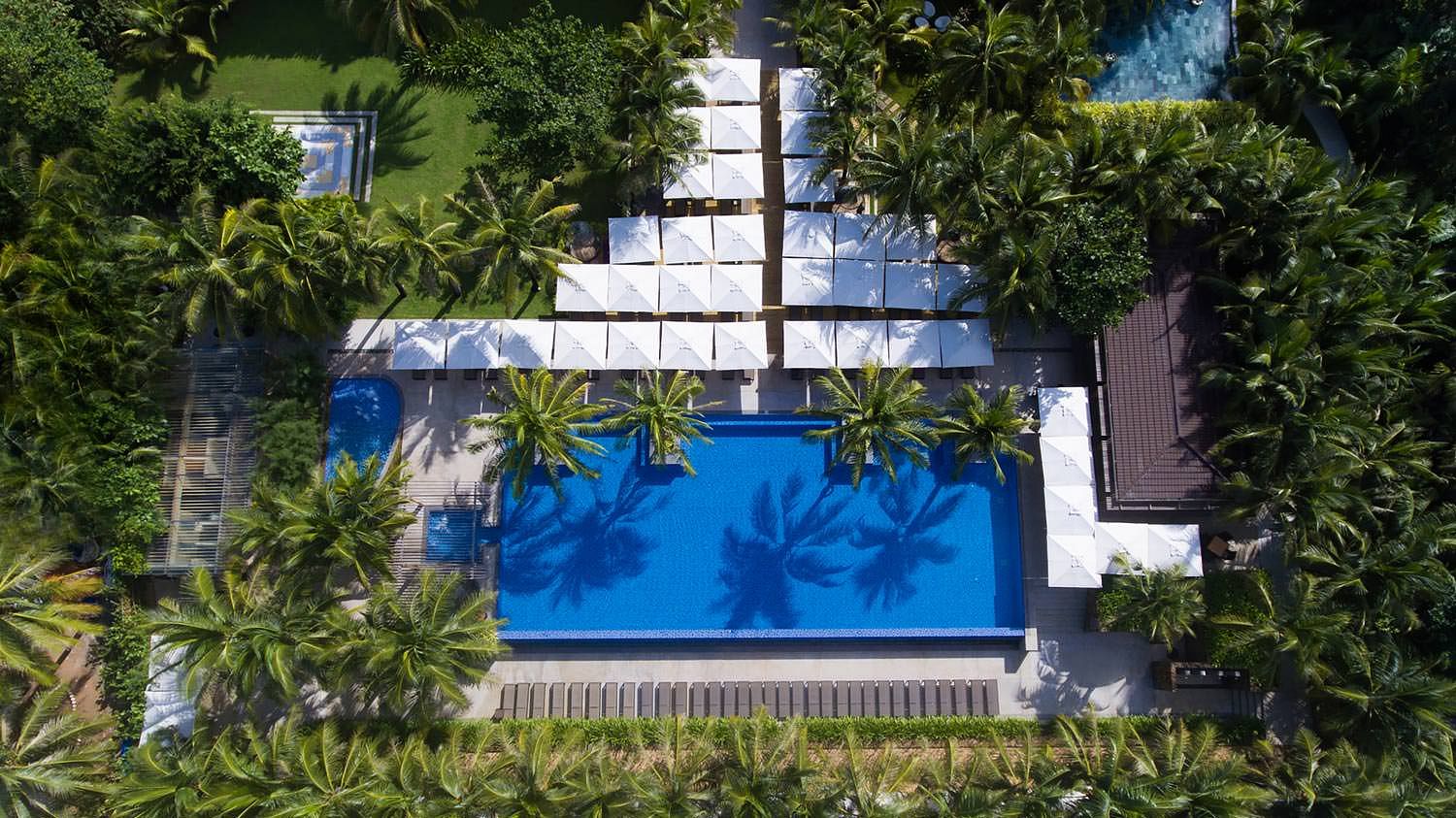 The eco-conscious design isn't just good for the planet - it's also good for people. Brittle hair, irritated eyes, and an uncomfortable chemical film are oftentimes the result of a dip in a chlorine pool. Salinda Resort has therefore installed a special salt filtration system for its large pool. Instead of relying on harsh industrial chlorine ions, the system uses ions extracted from salt, resulting in less abrasive water that is still devoid of harmful bacteria.
Buying locally is an important element of reducing one's ecological footprint. Salinda Resort, therefore, prepares food in their three restaurants with as much locally obtained ingredients as possible. They also rely on produce grown on-site. For example, during the right season, smoothies using mangos grown in the resort gardens and bundles of freshly harvested banana bundles are offered as part of the expansive breakfast buffet.
The silk dresses, children's toys, pearl jewelry and hand-woven decorations in the hotel's carefully curated gift shop all come from local communities. Guests will immediately notice the gorgeous paintings of color-soaked fishing villages, sweeping cityscapes, and delicate flowers hanging on the walls of the hotel halls, lobby, bar, restaurants and recreation spaces. Each piece was created by a local Vietnamese artist and is available for purchase.
Salinda Resort extends their environmental efforts beyond the hotel grounds as well. They have partnered with the Go Green Phu Quoc initiative to clean and protect the island. Every month, 30-40 hotel staff members venture onto the streets and public beaches to clear trash. Sometimes the rubbish they collect receives a creative second life, such as in last year's large lobby Christmas tree, which was made entirely out of driftwood. The team will be inviting guests to join them on April 22nd, which is global Earth Day for the cleanup and on March 24th, the hotel will participate in an Earth Hour by turning off lights in public areas and hosting a candlelit dinner and sunset cocktails accompanied by the Jacob's Well Band. They are also preparing to plant an organic herb garden and build a water plant to supply the hotel with its bottled water.
Up until the last few years, Phu Quoc wasn't on the radar of many tourists. Now that more people are discovering its charms, the real challenge is to preserve the beautiful, natural environment that has been there for years. If new developments are as environmentally conscious as Salinda Resort, the future will be bright.
Salinda Resort Phu Quoc Island's website
Salinda Resort Phu Quoc Island's Facebook Page
Salinda Resort Phu Quoc Island's Instagram
(0)8 3929 3097
Salinda Resort Phu Quoc Island | Cua Lap Hamlet, Duong To Commune, Phu Quoc Island, Kien Giang Province, Vietnam