Like a bundle of bamboo rising out of a patch of grass, Landmark 81 towers triumphantly above Saigon's skyline.
The 461-metre-tall building - the largest in all of Vietnam - is a testament to the country's development and position in the global architectural scene. But within the futuristic, forward-looking structure lies a testament to the city's past. Di Mai Restaurant recreates the style and ambiance of upscale Saigon from the 20th century while serving unique takes on classic dishes.
A three-wheeled motorbike provides the iconic centerpiece at the new Landmark Di Mai similar to the original Le Thi Hoang Gam location. While absent from modern streets that are rapidly filling with imported cars, the olden day vehicle is right at home in Di Mai, surrounded by other relics inducing an era of days past when Saigon's upper-class were increasingly influenced by France and America. Ceiling lights mimicking oil lamps, old city maps printed on wood and marble tabletops, a vast mural dotted with stamps and propaganda posters, and furniture upholstered with the phone numbers that construction workers typically scrawl on building walls to attract business- everything in the spacious interiors of both locations harkens a different era of Saigon. The porcelain French stemware were once reserved for the wealthiest homes in the city. The wait staff wear ao dai that incorporate bright, almost psychedelic tones to reflect the dresses' historical incorporation of foreign fashions. Conversely, mud-wall reliefs pay homage to the city's humbler past. For born-and-raised Vietnamese, it's a nostalgic trip into their childhoods, while those less familiar are given access to a scene now relegated to books and movies.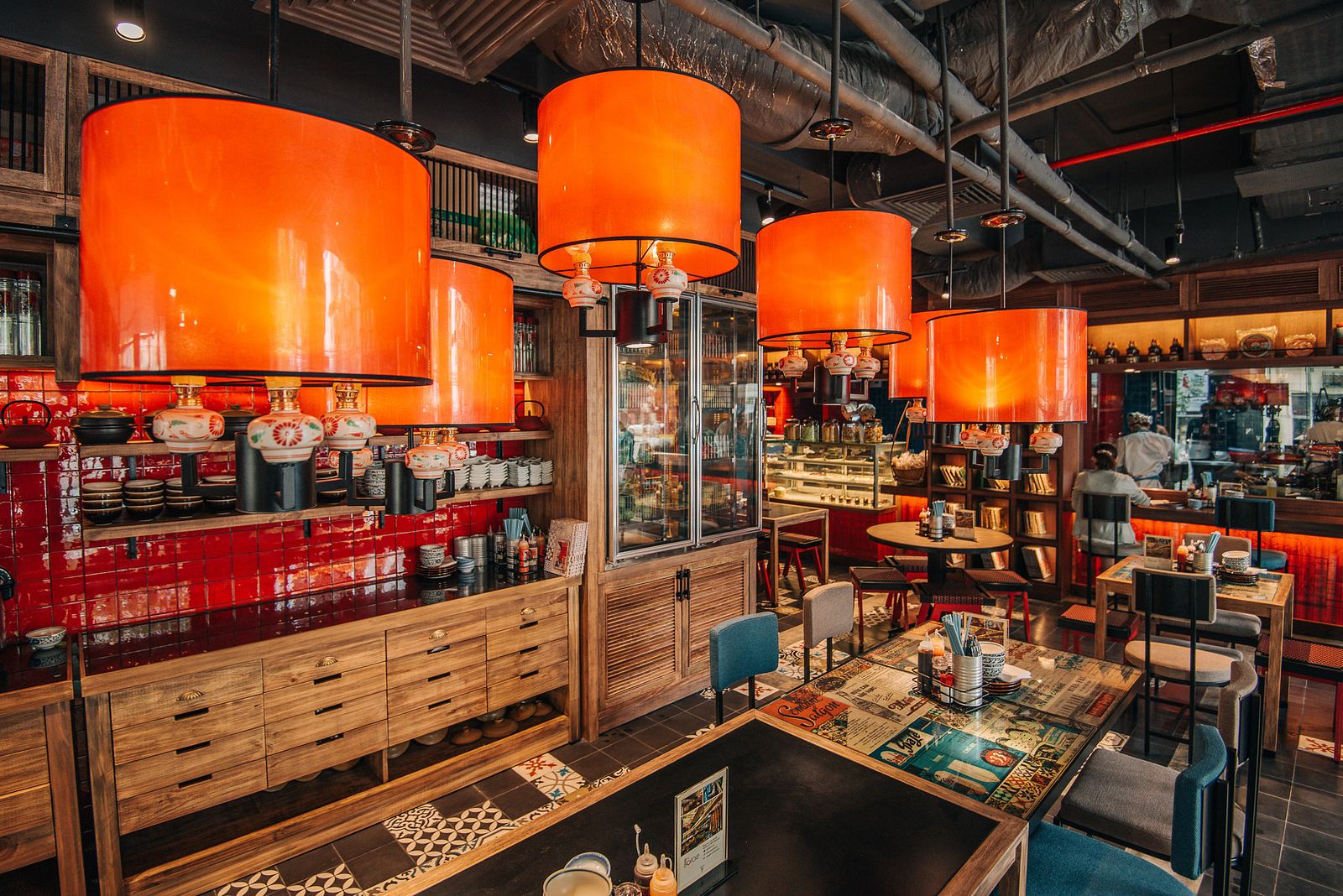 It is only recently that Vietnamese are patronizing more upscale Vietnamese restaurants, as they tend to favor local dishes made at home. Younger generations, however, have started to seek upscale Vietnamese restaurants that are able to add special touches to traditional meals. Tourists also want to experience local flavors in innovative ways. Di Mai caters to these desires through creative twists on classic recipes. For example, while Vietnamese curry typically includes chicken or beef, Di Mai serves the thick, savory broth with plump shrimp. Similarly, the crab claw herb salad with grilled beef and kumquat dressing transforms ingredients and flavors normally reserved for soup into a zesty, refreshing side dish. Moreover, the restaurant upends the country's iconic spring rolls by placing pork and shrimp outside the leaves that wrap fresh rice noodles.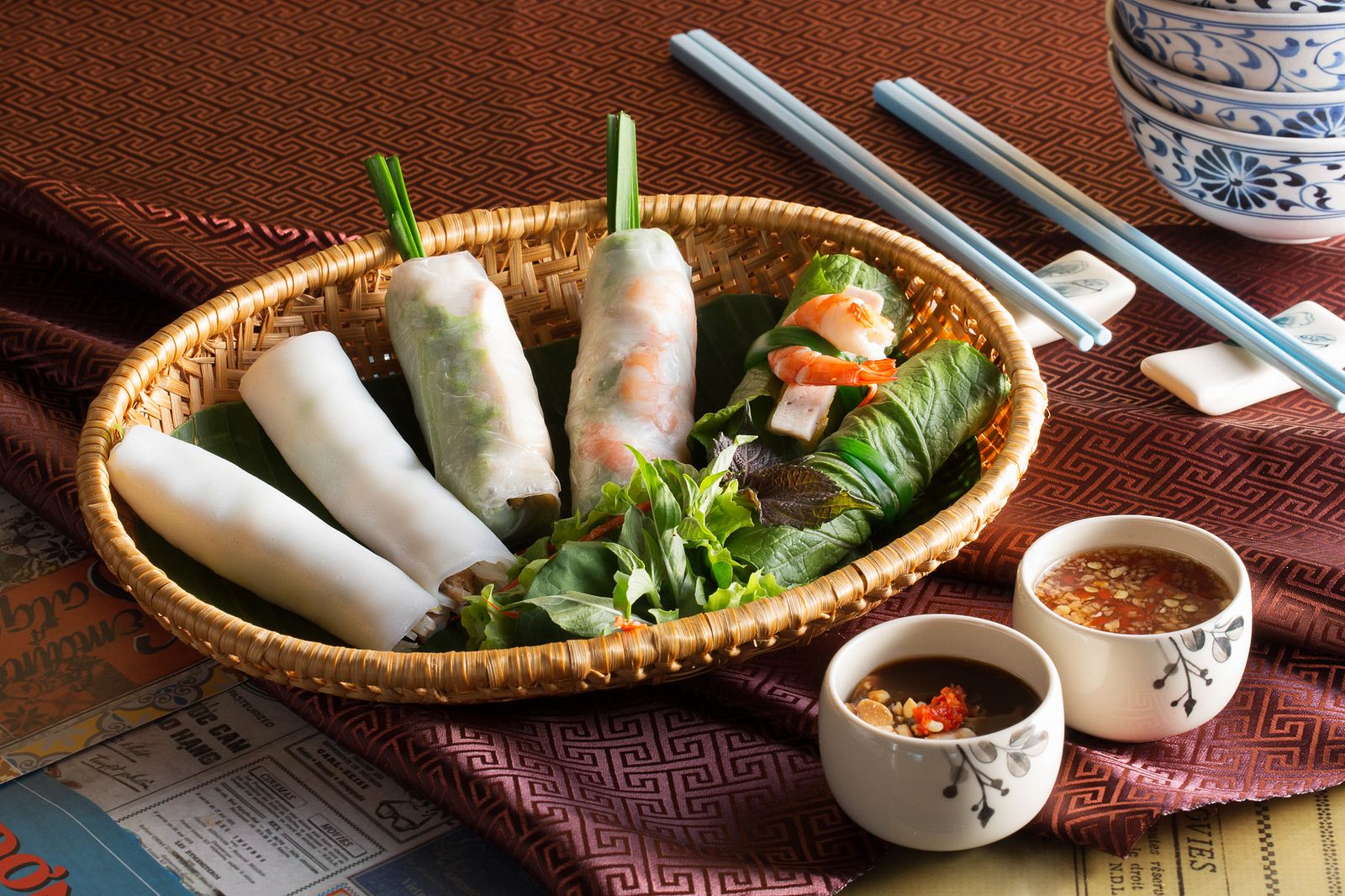 Saigon is world-renown for its street-food culture, and Di Mai offers a contemporary version of the experience of queuing up at a sidewalk stall for a quick, delicious meal. Their banh mi station resembles a traditional street cart with fresh baguettes kept warm alongside an array of meats and vegetables. The difference, however, lies in the ingredients. In addition to standard cold cuts, pate and grilled pork, the chefs fill the warm, flaky bread with honey-glazed tofu, fish cakes slathered in dill and peanut satay sauce, or lemongrass roasted chicken. The affordable sandwiches are an ideal way to savor this staple in a relaxed and comfortable environment.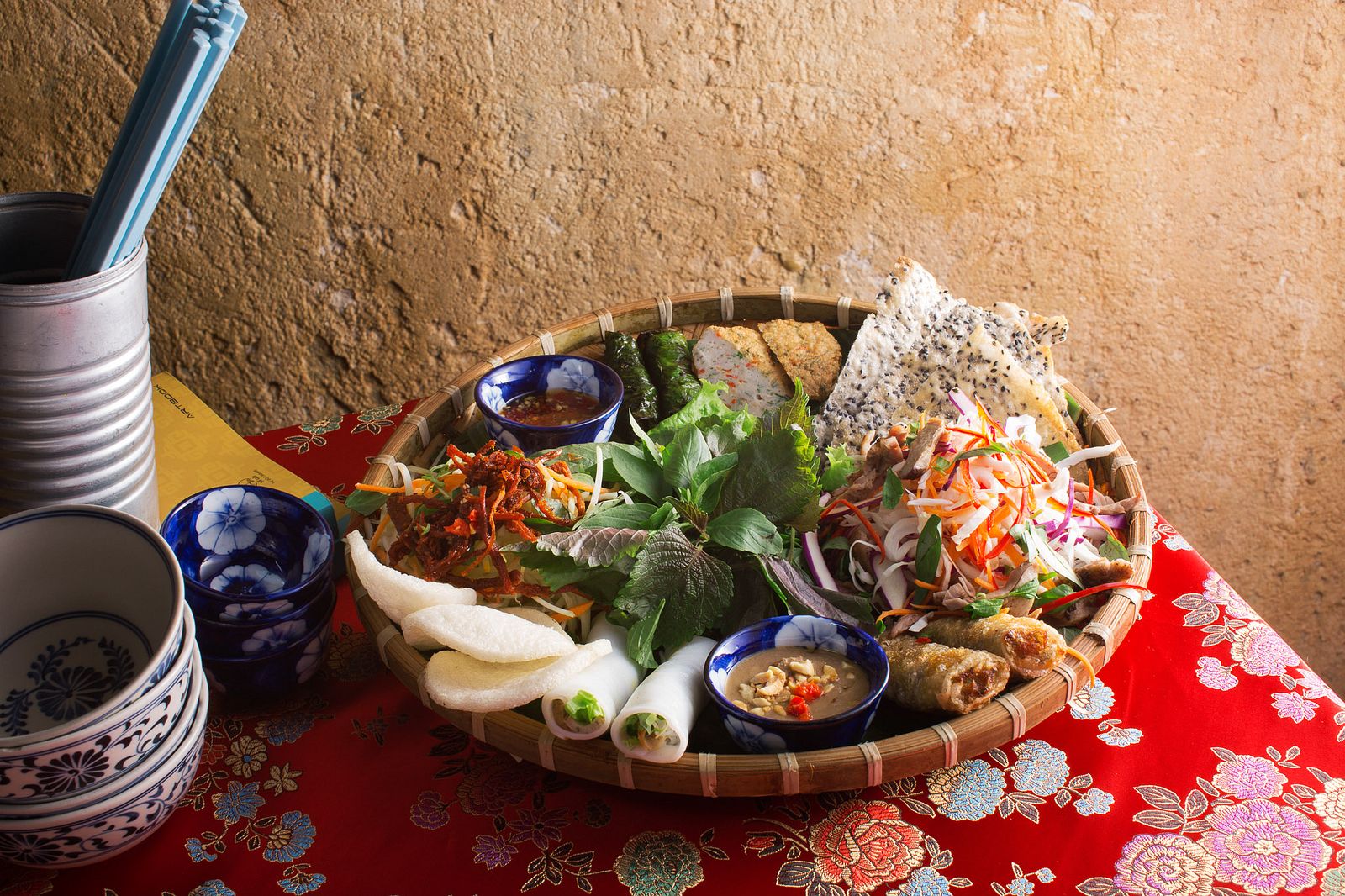 In addition to catering to Vietnamese diners seeking a meal they cannot quite recreate at home and tourists looking to explore the diverse local scene, Di Mai has designed its menu to offer a variety of dining experiences. The appetizer platter, for example, features fish cake, beef salad, seafood and grilled pork spring rolls, roasted duck salad and dried shredded beef papaya salad. The visually arresting tray is the perfect way for foreigners to share and experience the full panoply of Vietnamese flavors. Many of the items, however, are single-portions. Items like the pho are prepared with extreme care, as exemplified by the fact that the famous soup is only available on certain days of the week to ensure the complex broth is freshly made. The restaurant is open for breakfast, lunch and dinner and a large outdoor patio with stunning views of the Landmark 81 buildings make a wonderful place for calm afternoon coffee.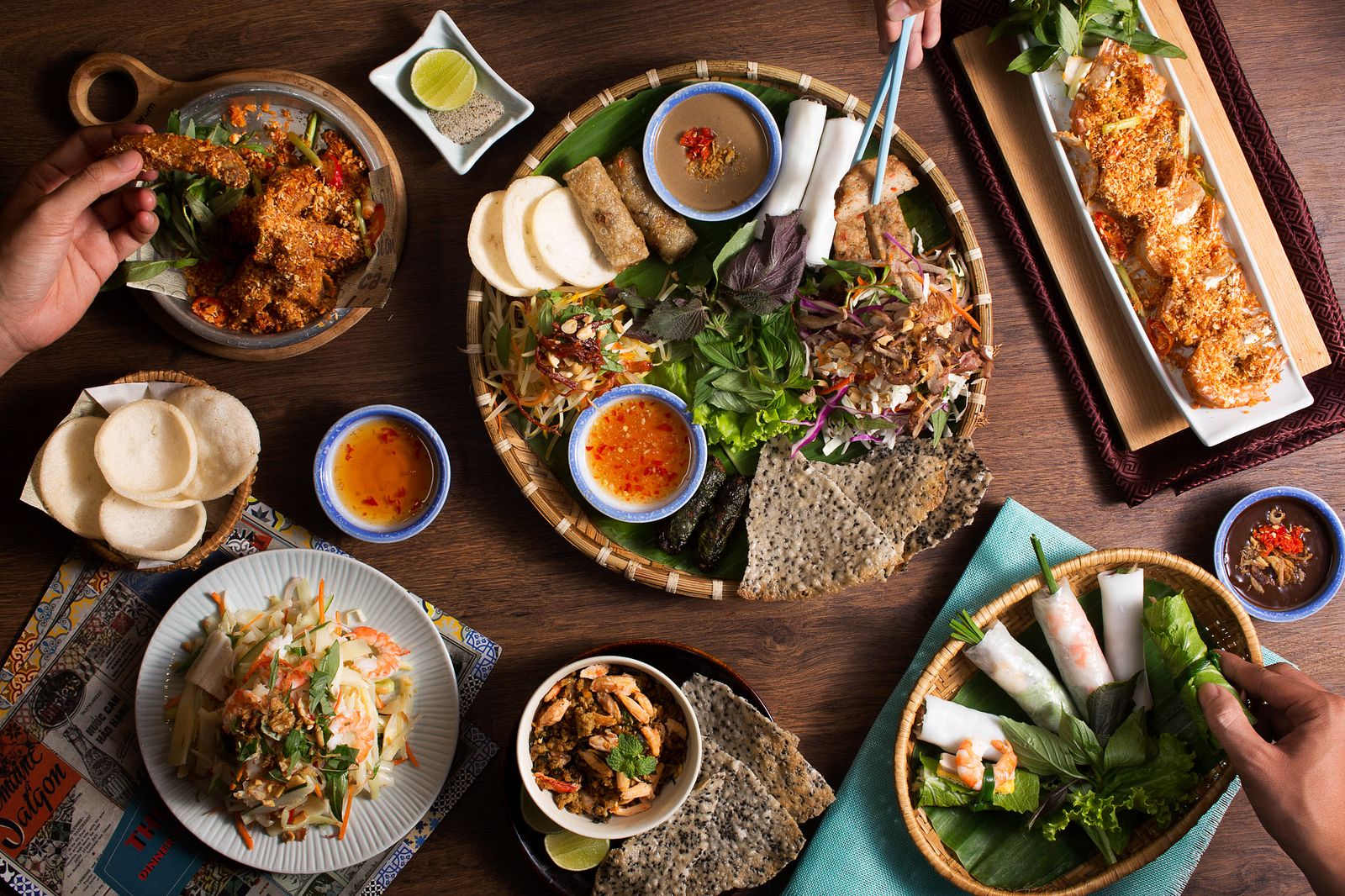 Adapting to outside trends while maintaining important cultural traditions lies at the center of Saigon's charm and vibrance. Both Di Mai locations exemplify this flexible spirit through nostalgic design and innovative versions of classic foods. Whether in the Landmark 81 or on Le Thi Hong Gam, visitors can experience what the city once was and what it is becoming.
Bến Thành Times Square: +84 283 821 7786
Vincom Landmark 81: +84 283 636 2624
136-138 Le Thi Hong Gam, District 1, Ho Chi Minh City, Vietnam
L02-03, 772 Đien Bien Phu, Binh Thanh District, Ho Chi Minh City, Vietnam