Saigon slips away in the rearview mirror and streetside stores become increasingly humble as we approach a vast industrial park in Long An Province. Tucked between light industrial factories that manufacture everything from eyeglasses to essential oils, the impressive Winking Seal Beer Co. brewery is in full swing. The facility is a creative playground where the team concocts new recipes, collaborates with local partners and cans a wide variety of styles.
What less than two years ago was a tract of grass and dirt is now a world-class brewing space filled with numerous 1,000- and 500-gallon fermentation tanks controlled by an advanced computer system. Winking Seal's co-founder, Mark Nerney, has invited Saigoneer to the brewery for a special look at the operation. The attention to excellence was visible everywhere in the cavernous building. Leading us through the special grain room, we nibbled on the Austrian malts that he explained are among the most expensive in the world – they are worth it for their complex flavors. A large cold room keeps American and New Zealand hops fresh alongside beers ready for shipping. All of the water used in the brewing process undergoes reverse osmosis to remove impurities, with the extra bonus that the facility produces its own mineral water, which we use to rinse our glasses in between the countless samples we enjoyed throughout the day.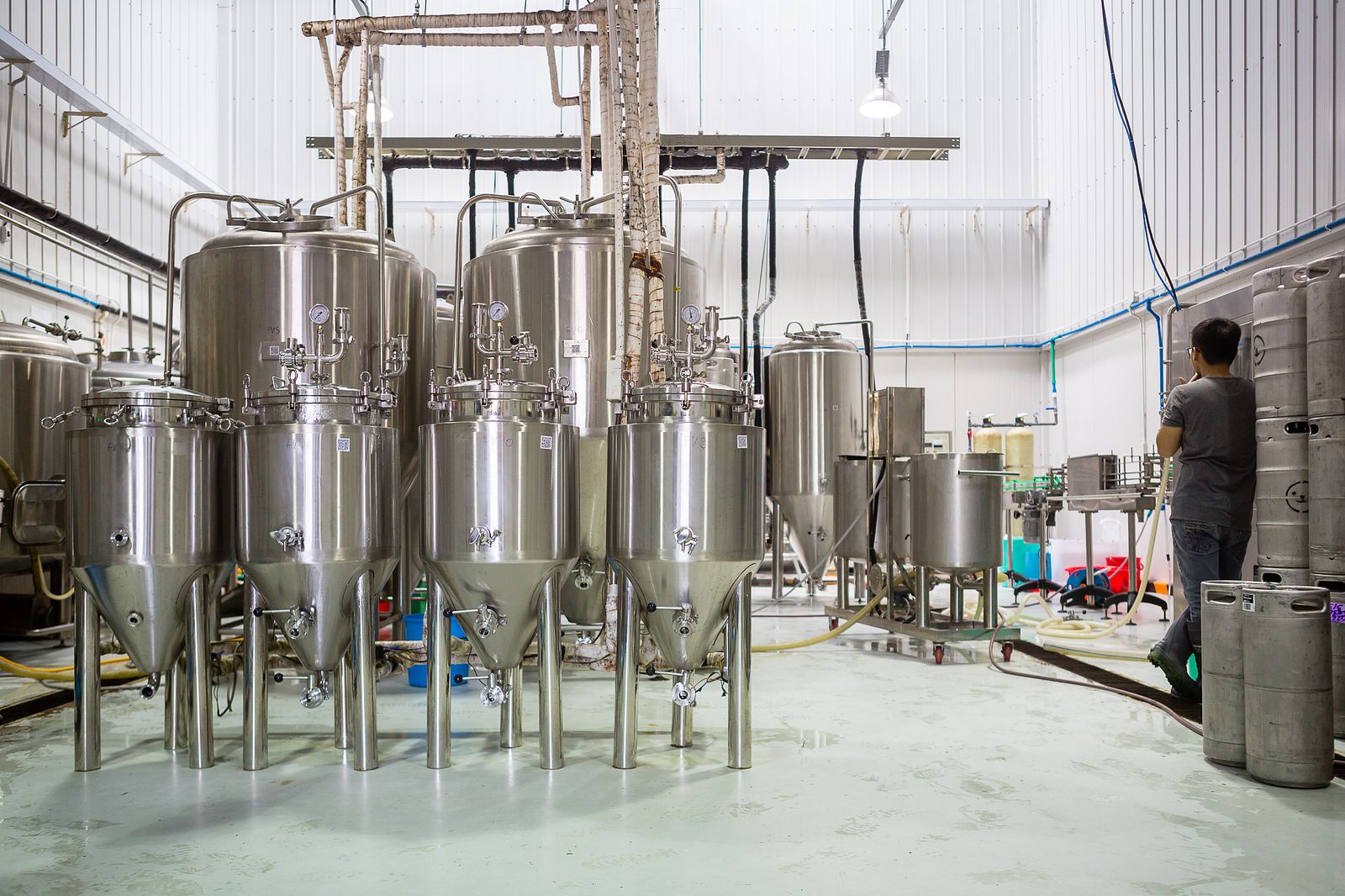 One of the most intriguing beers we tried was a smoked chili chocolate porter made with habanero peppers grown by Brewmaster Andy Pazmany's cousin in Slovakia. The ale features a subtle smokiness tinged with heat that wafts across a creamy chocolate base. The decadent draft, however, remains unavailable outside the brewery for now. Pazmany, who holds a master's degree in molecular biology, explains, "When you make beer you have to be a scientist, but when you design it, you're an artist."
This specific flavor canvass was created as part of a collaboration with Tomatito, the tapas restaurant located in District 1. However, the restaurant ended up choosing another beer, a crisp, refreshing blonde ale brewed with fresh lemongrass that is perfect for pairing with Spanish tapas on a hot Vietnam evening.
The collaboration process is a back-and-forth built upon mutual respect. Pazmany admits, "I never want someone telling me what I should do." Rather, Winking Seal and the restaurant, resort or brand they are working with share styles they both like, and then painstakingly experiment with different profiles and recipes until they find one they both love and can be a part of. For the Tomatito beer, the brewers visited the restaurant to sample every dish to get a sense of what would match well, while head chef Julio Gomez spent time at the brewery tasting the effect of different grain millings and ultimately chopping the lemongrass used in the first batches.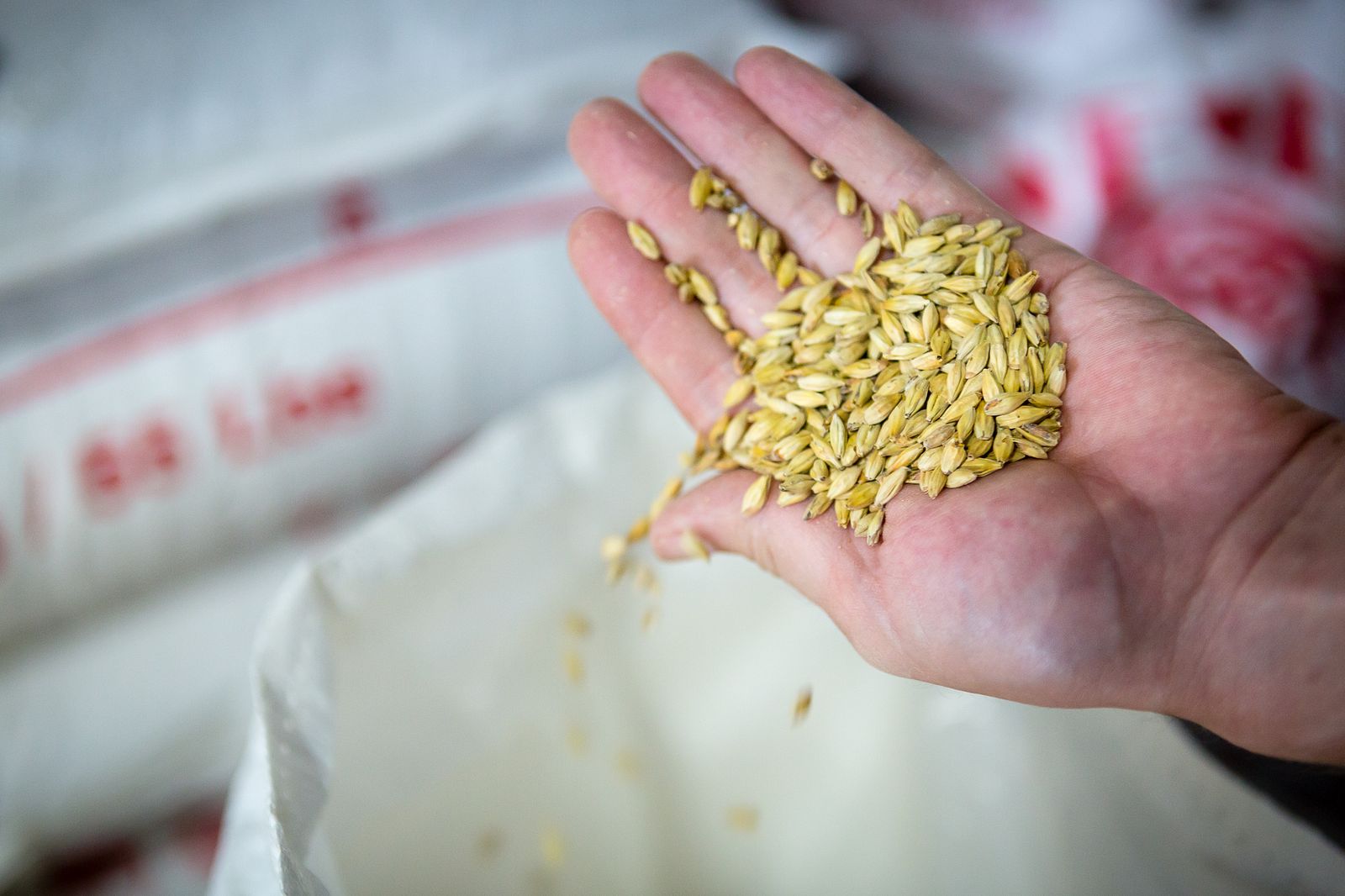 Even before visiting the brewery, we at Saigoneer understood a bit about the collaboration process. The fragrant lychee ale they recently made for us involved an interoffice poll about a controversial subject: our favorite Vietnamese fruits and flavors. Similarly, for their beer made with the Sailing Club Leisure Group, the team found inspiration in Mui Ne, the world's dragon fruit capitol. The resultant ale, which we savored straight from the fermenter, pours a striking pink and finishes with a slick tartness that would perfectly compliment an afternoon lounging on the beach.
In Saigon's active beer market, these collaborative brews are a relative rarity. For Pazmany, they represent opportunities to "break out of the routine and put our creative minds to work," while giving local partners the chance to offer something special at their business. The brewing space helps make this possible by giving them time, room and access to equipment that wouldn't be possible were they beholden to contract brewing or shared resources.
Beyond their collaborative interests, Winking Seal sets itself apart from many of Saigon's craft breweries thanks to their canning line that can whisk out between 1,000 and 2,000 future-focused, 'sleek' cans an hour. Convincing people of the superiority of cans over bottles has been an ongoing effort in the craft beer world since many people associate the former with flavorless macros. The truth, however, is that metal containers can actually better-preserve flavors thanks to lower rates of leakage and oxidation. The locally sourced cans are also more environmentally friendly and easier to transport. Nerney explains that cans allow more people in more places to enjoy the freshest craft beer possible.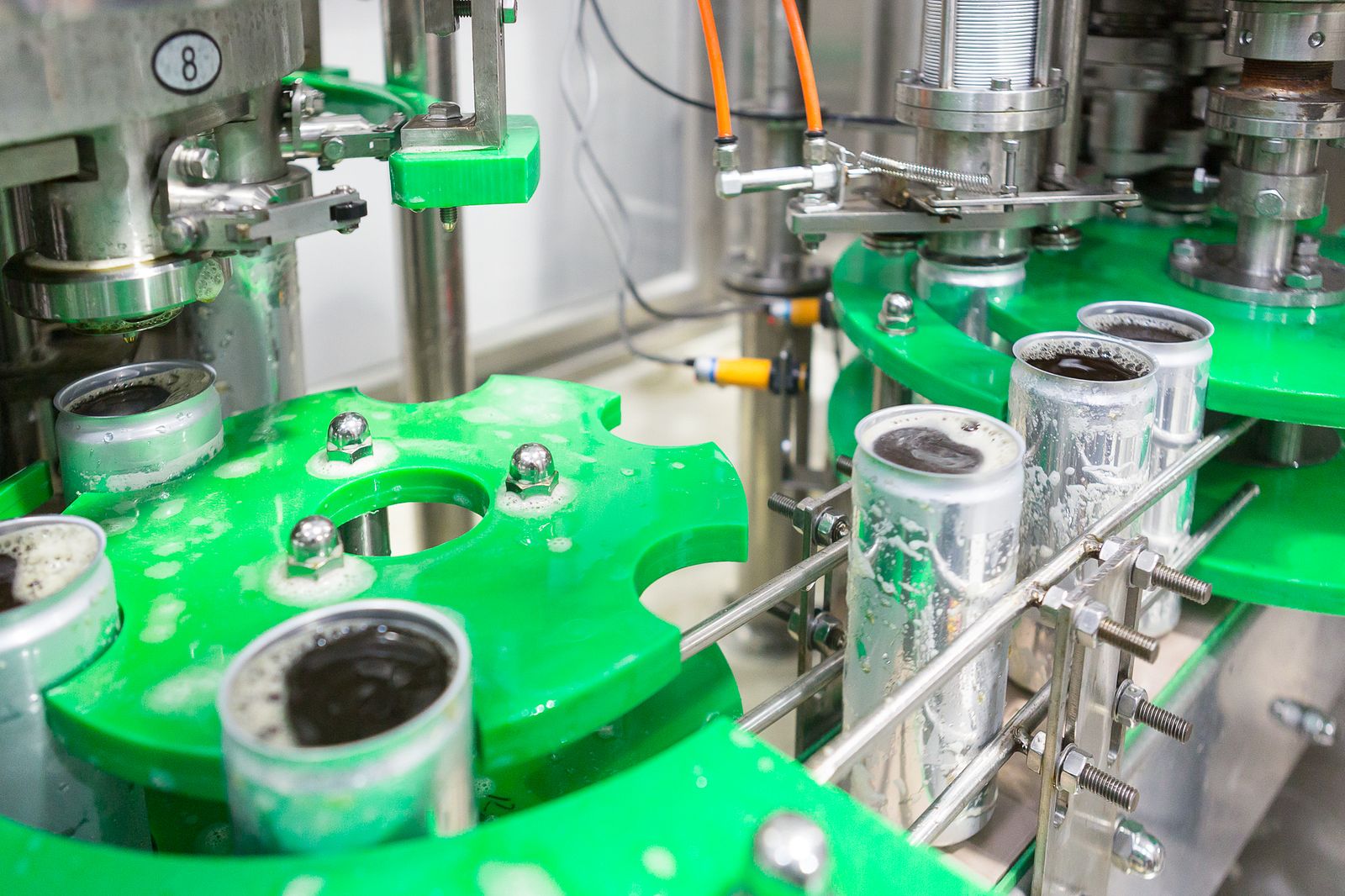 Fortunately, anyone who wants to try one of Winking Seal's beers doesn't have to trek all the way to the brewery. Their Art Deco-inspired taproom in District 1 serves their core lineup of beers, including the hefeweizen with hints of clove and banana, a silky dry stout and the aggressively strong, but accessible One Eye Imperial IPA. That last one is a homage to the brewery's namesake mascot, Nerney's beloved stuffed seal toy which has been without an eye since his childhood. A replica of Sealy, as he is known, sits perched high on a tap room shelf, overlooking the sleek first floor where, in addition to the year-round offerings, guests can try one-offs and experimental brews, as well as a full food menu and take-away cans.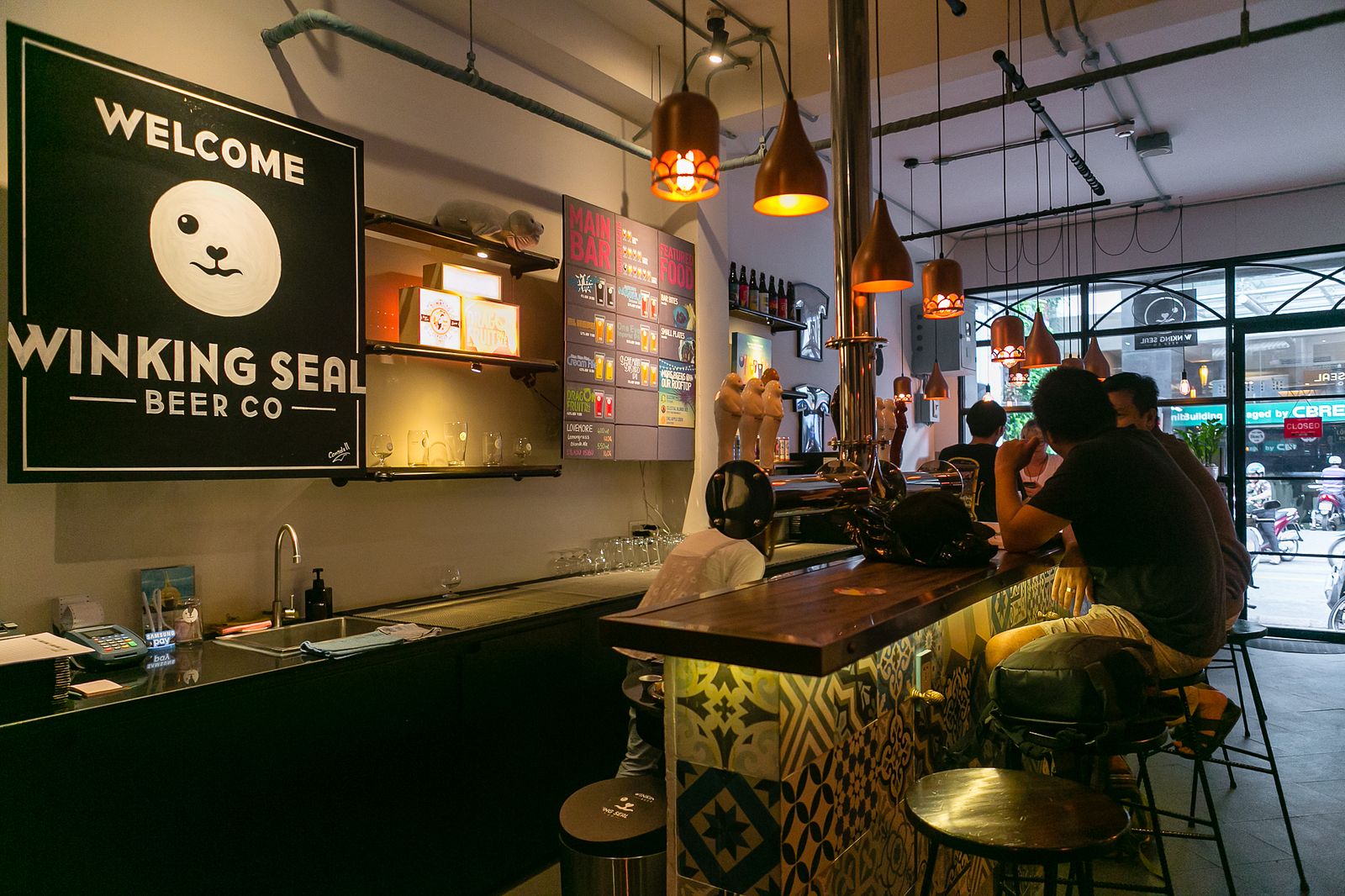 As Saigon's beer scene matures, breweries are being forced to differentiate themselves in order to catch the attention of enthusiasts and casual drinkers alike. Winking Seal's advanced brewery is a key cog in their plan to achieve that. The innovative collaborations and core beers that they are canning are helping them lead the way in craft beer in Vietnam.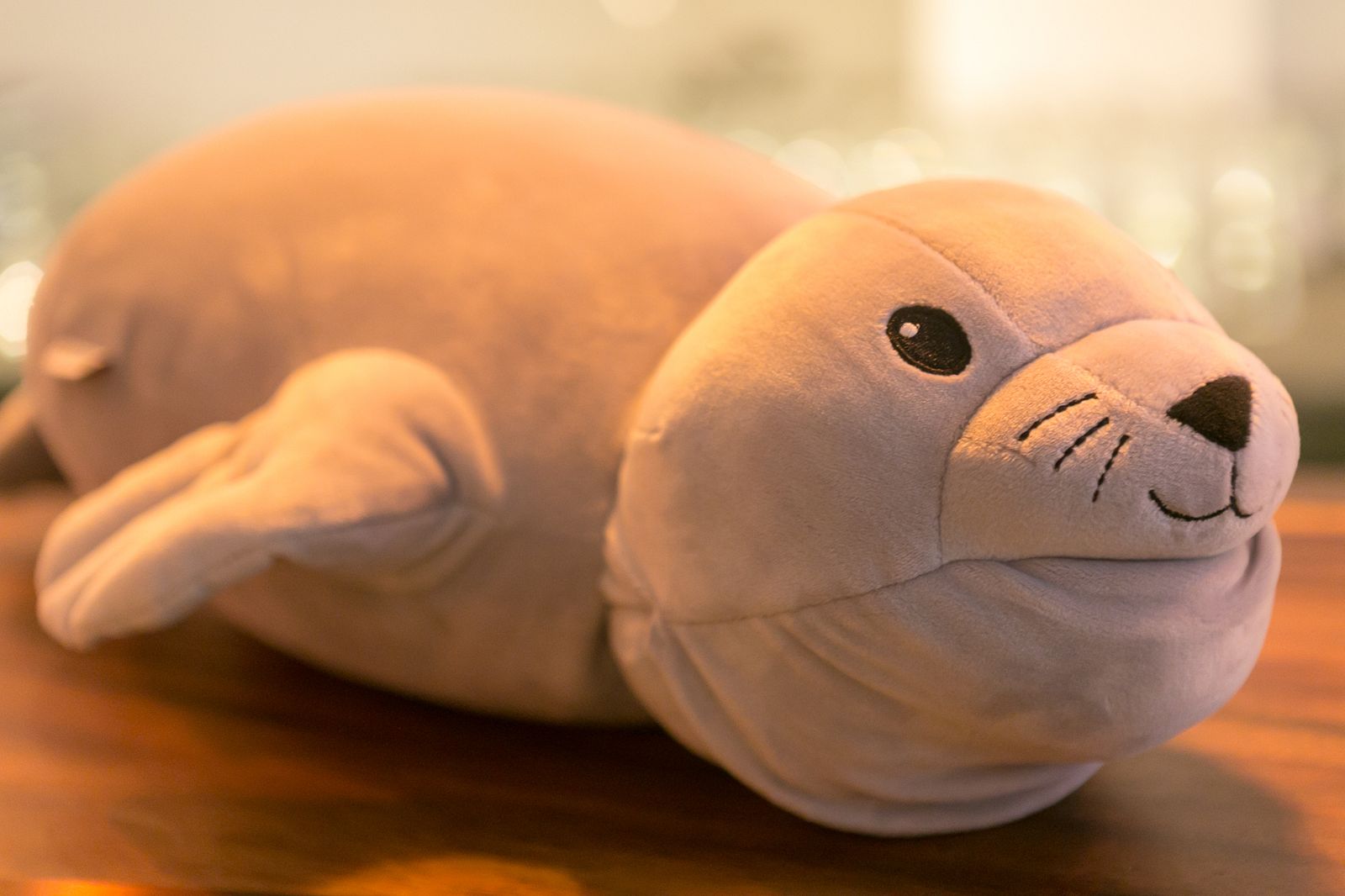 Winking Seal Beer Co.'s Facebook Page
028 7300 0319
50 Dang Thi Nhu, Nguyen Thai Binh, D.1, Ho Chi Minh City