It comes as little surprise that a nightclub named after one of the seven deadly sins is also listed as one of only two clubs in Vietnam on the World's Finest Clubs shortlist, given that it prides itself on decadence.
Stepping inside Envy further reinforces the idea of decadence, with its lavish neo-Art Deco look and feel. Their webpage reveals that the space was designed by LW Design Group, an architecture and interior design group with an impressive portfolio that includes Raffles Hotel and Le Meridien in Dubai, and Sorae Sushi closer to home.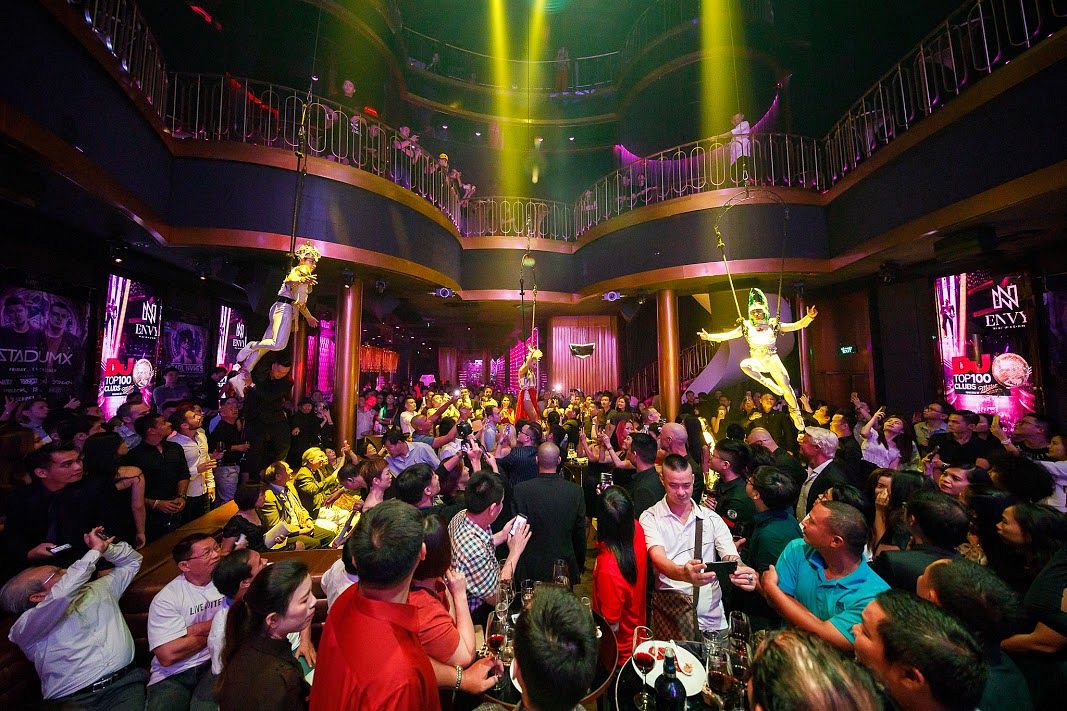 The club's ambitions as a "theatrical superclub" are evident from the moment one steps inside and sees aerial silk and hoop artistes dangle and tumble with grace from its 12-meter ceiling. It's the first superclub in Vietnam, and attracts the gliterrati - a young, glamorous crowd, including the odd celebrity, on a nightly basis.
Most of the non-DJ entertainment falls in line with the decor. Their theme nights are famous for commitment to the cause - Envy's 1920's Shanghai Bund theme night included Chinese opera performances, while their burlesque event included feather dancers to go along with the aerial artistes.
While Envy sells itself as an EDM club, their actual DJ roster includes hip-hop acts (T-Pain being one of the artists who has performed) and some of the world's top DJs representing numerous genres, including electro house stars Alan Walker, Jay Hardway and Tujamo. Little wonder that it is considered the premier nightclub in Vietnam.
For its second birthday, Envy pulled out all stops, hosting a two-day bonanza featuring Stadiumx and Carl Nunes, and Saigoneer was invited to attend.
Envy's celebration can best be described as a production, with every detail looked after. Despite the rain, all guests were sheltered as they were ushered into the premises. A range of premium wine, champagne, cocktails and Fiji water was on free flow. The team spared no expense on the food either, with waiters attentively roaming the premises with canapes, cheese and cold cuts for hungry clubgoers.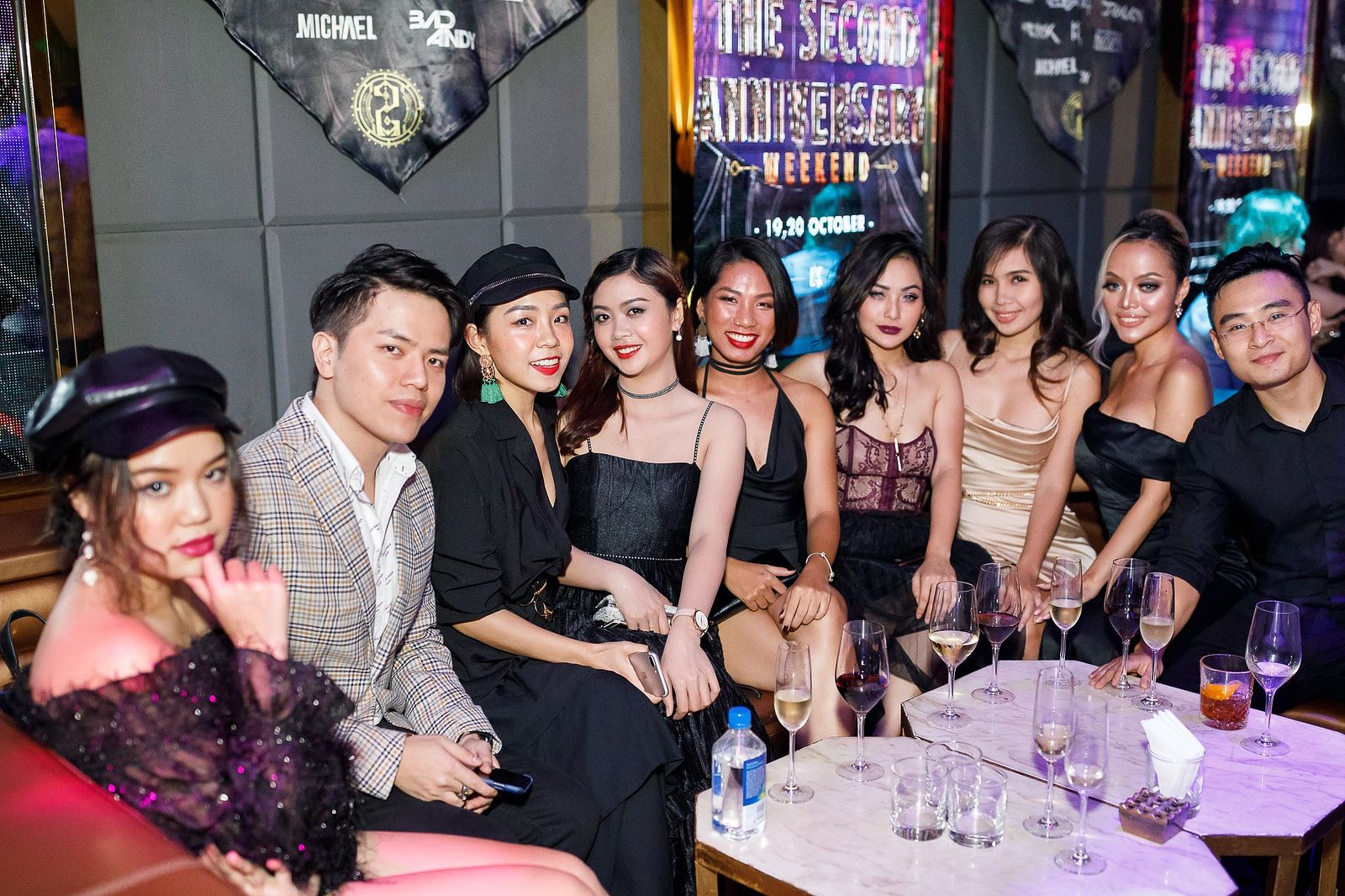 The crowd was a mix of the well-heeled, famous, extremely beautiful and sometimes all three, dressed according to the evening's "purple, black and gold" dress code.
The entertainment had clearly been prepared far in advance, launching with a Big Bang. Literally. A solo dancer, dressed in a purple and gold riff on the sword-and-sandals outfit, emerged from the primordial soup projected on an oversized screen behind him and proceeded to engineer the Big Bang in a minute.
After building the universe to raucous cheers from the audience, it was revealed that he was an alien god. He led us through lights, lasers and advanced technology across space and time to bring us the highlights of Envy's first two years, as well as birthday wishes from some of the biggest names to have graced the club since its inception.
Speeches were made and then performers glided down from the ceiling, including a lady dressed in red, gold and the French crown jewels. As she made her grand entrance through the crowd and onto the stage, magnum bottles of Mumm champagne were brought out, popped and drank.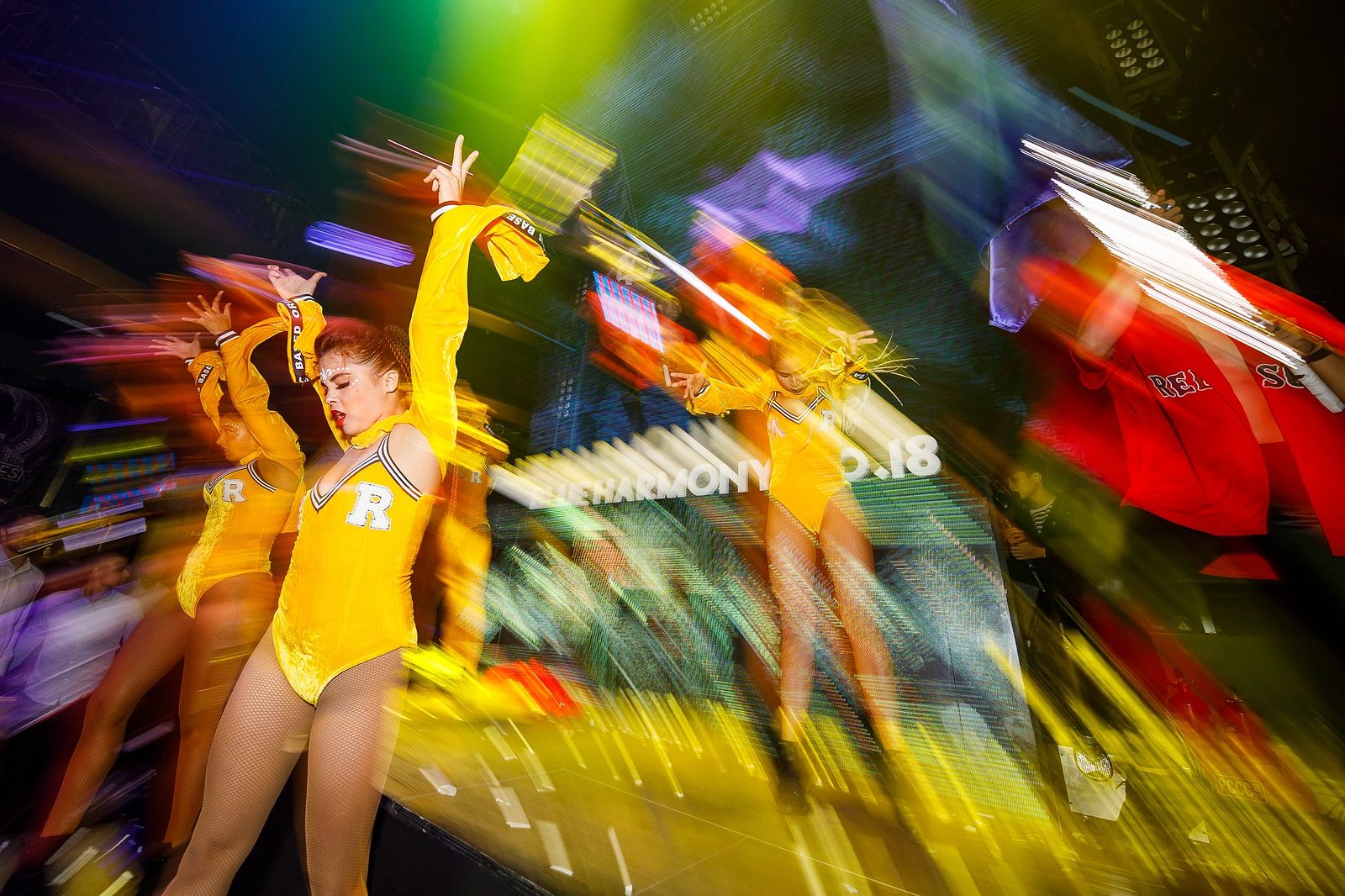 Shirtless men waving large flags bearing Envy's logo winched in as the confetti cannons went off, heralding the start of the real party. Hip hop dancers stormed the stage, and the standard was set by a man performing a hands-free backflip as ladies with lemonade-esque face paint kept the beat in ways most people only dream about.
With the tone set, the entertainment continued late into the night - a mix of all genres, from nods to 50s Hollywood and 20s flappers to electronic music.
Envy's marketing director, Mr Duong Hoai Vu, looks back on the previous two years with aplomb: "Of course there are upgrades in sound system, lighting, stage and technology now in comparison with Envy since its grand opening. We've tried to bring the festival atmosphere indoors with lasers, confetti, huge LED screens and fog machines. Luckily for us, big booking agencies worldwide have started noticing Vietnam as a market with huge potential, and it has been a lot easier to book acts these days too."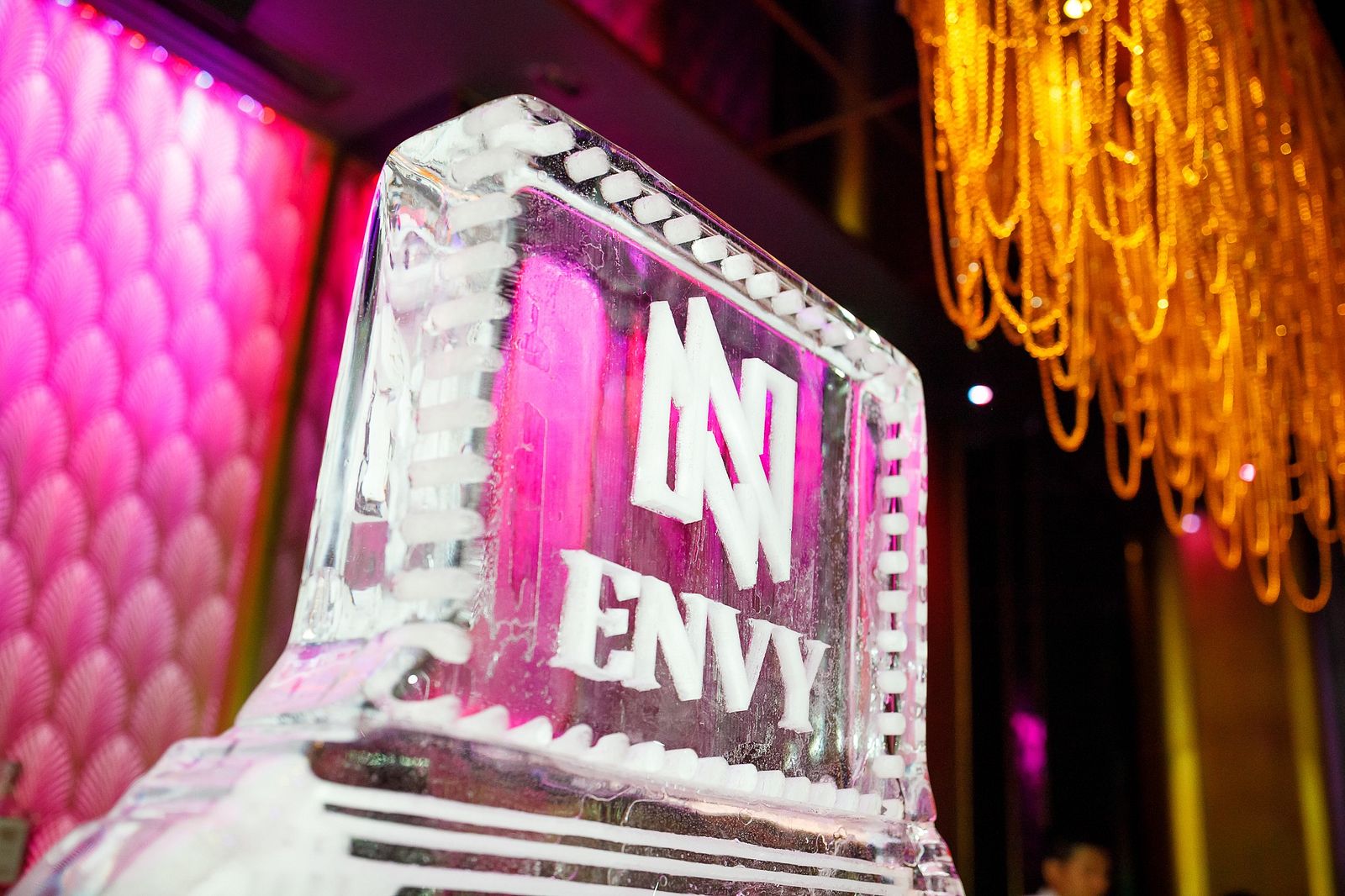 He's noticed a shift in the local market, with more people able to afford and choose premium entertainment choices such as nightclubs and lounges. Along with this demand, he's also noticed more competition. "2019 will be a very challenging year in a tough industry, but we believe Envy has what it takes," Duong says.
When asked what Envy's third year has in store, he shares big goals: "We would like to keep hosting the best events and top acts in order to stay on top of the game. We have to maintain a high quality of an international standard so that Vietnamese people are proud to tell their friends overseas that our nightlife is amazing too."
Envy's next event is:
DJ Cash Cash 2 November 2018
028 39 138 168
74-76 Nam Ky Khoi Nghia, Phuong Nguyen Thai Binh, D1, HCM