The saxophonist's fingers run up and down the keys like the shiver sashaying a spine when one a cold breeze brushes across bare skin.
Slowly, piano keys slip in accompanied by a swinging drum beat and the singer's sultry voice. As the final notes fall away, signaling the last song in the set, the crowd at Remi rests their glasses and gives an enthusiastic round of applause. The performance, one of the regular jazz and flamenco nights, showcases the venue's premier stage and sound system to set it apart from other nightlife spots.
Remi, located in the heart of Thao Dien, is a labor of love. A group of music-obsessed, audiophile friends opened this cozy venue this fall in response to a lack of locations for live shows offered in Saigon. The bar represents a place for the founders to indulge their true passions for the benefit of Saigoneers who are also unsatisfied with the city's current music scene.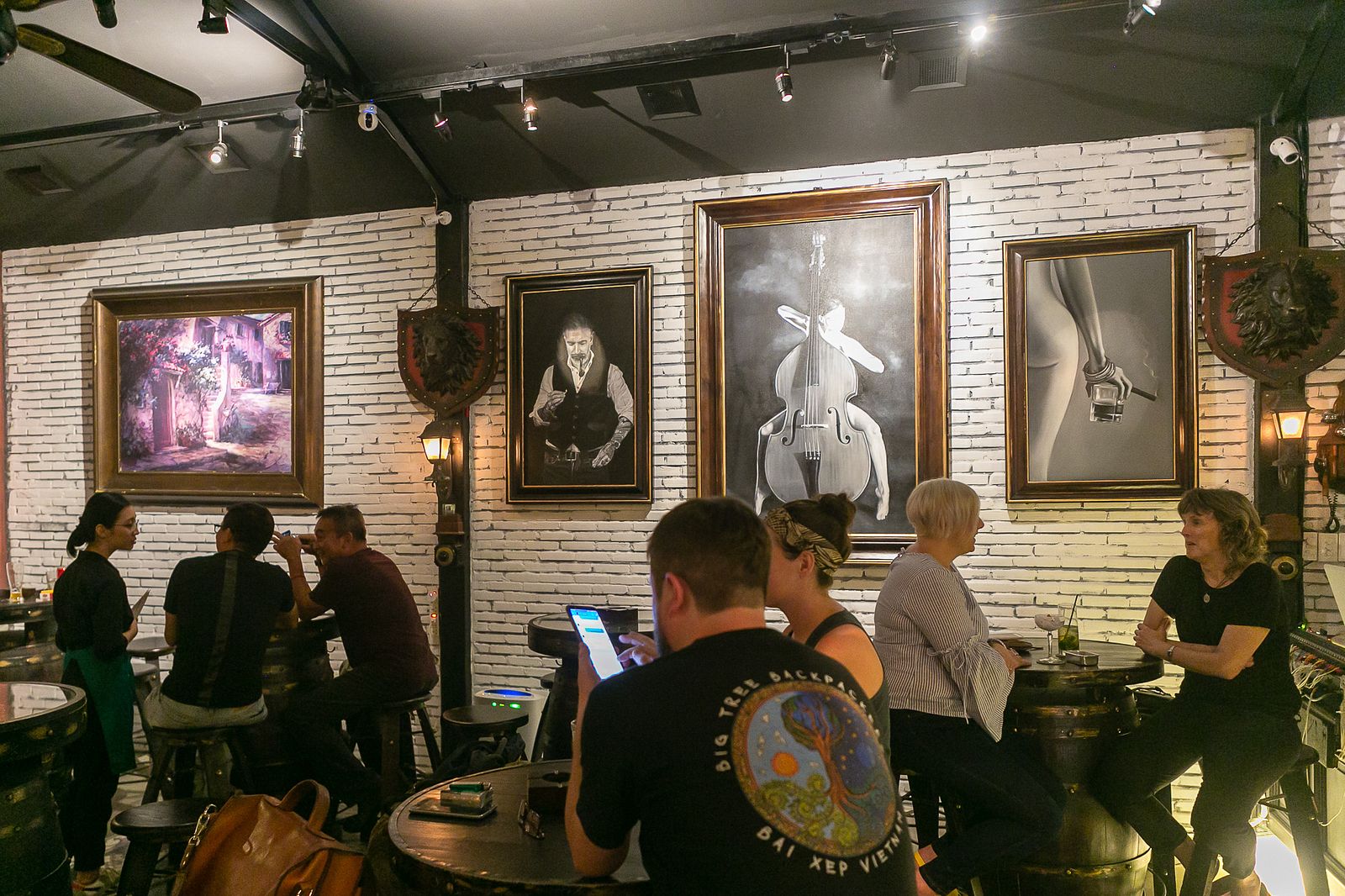 Anyone who has been at a bar promising live music has certainly been frustrated by garbled sound systems and amateur musicians. Thanks to three years of collecting and studying speakers, mixers, microphones, amps and instruments, the founders at Remi have mastered the type of top of the line stage that is normally reserved for concert halls. The crisp, clear sounds reach the audience exactly as one would hope: powerful notes boom and resonate while tender keystrokes and nuanced notes land precise and detectable. To ensure that the high-end system performs at its maximum potential, a professional music engineer is on hand for every show.
While Remi's greatest strength may be its top notch sound, the ambiance fostered through careful decoration shall not be overlooked. Its assortment of artwork largely comes from private collections accumulated over a similar length of time and gives it a genuine personality. The large mural depicting a golden-age jazz scene behind the stage elevated just feet from the tables was painted by an owner's friend and many of the other paintings are now public after years hanging in houses throughout the city. The second-floor venue is relaxed, airy and comfortable. Such an atmosphere coincides with the goal of establishing a refuge for people to chill, dance and release stress after hectic workdays.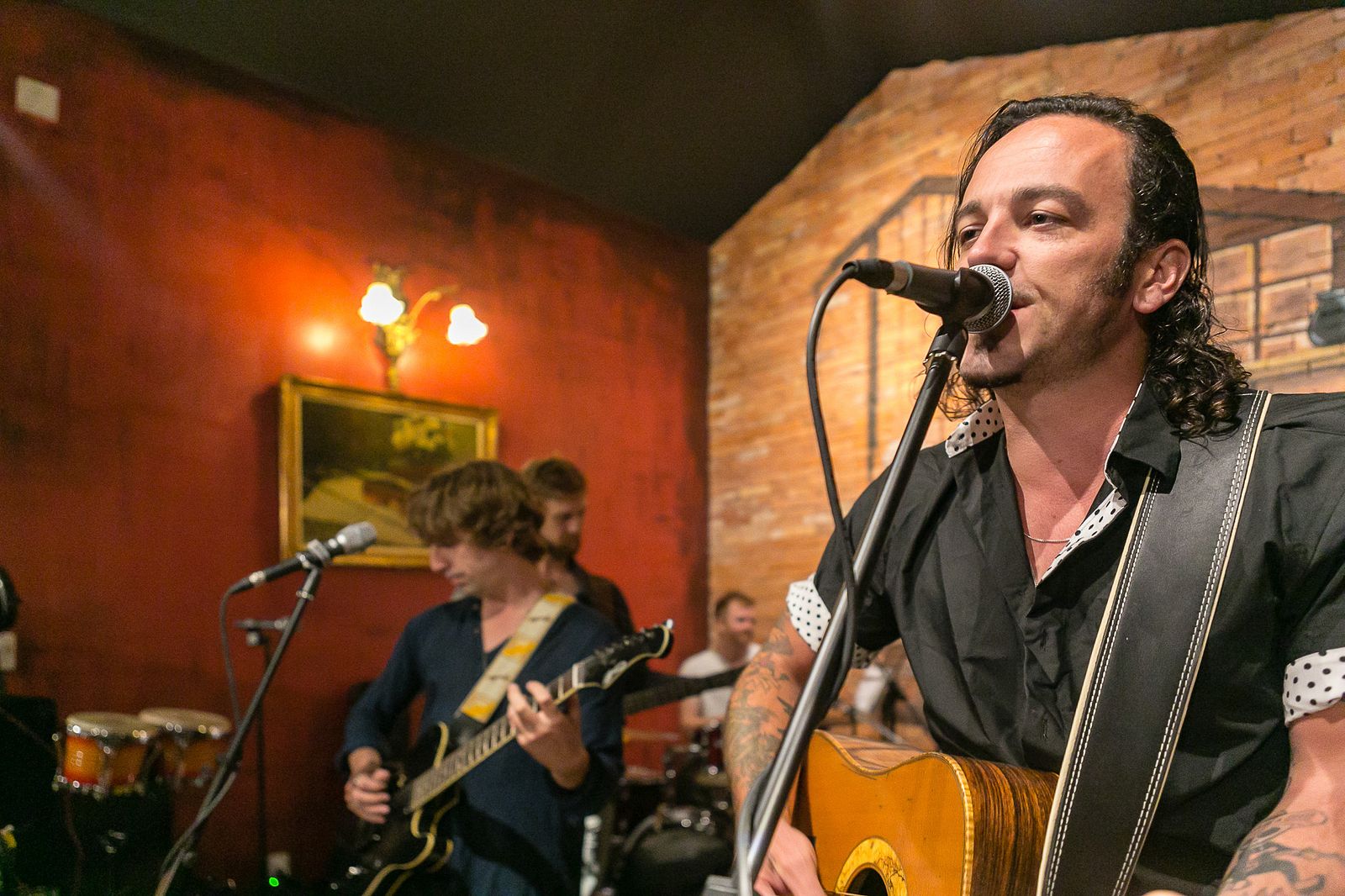 Remi is committed to promoting local voices, giving a platform for up-and-coming as well as established Vietnamese acts. Scouting other venues and relying on a network of friends and connections for word of new bands, the bar offers a reliable rotation of top talents. Currently, Thursday and Friday nights are reserved for jazz ensembles while Saturdays are dedicated to flamenco. Each group plays a blend of original and familiar songs rehearsed especially for the bar during the day.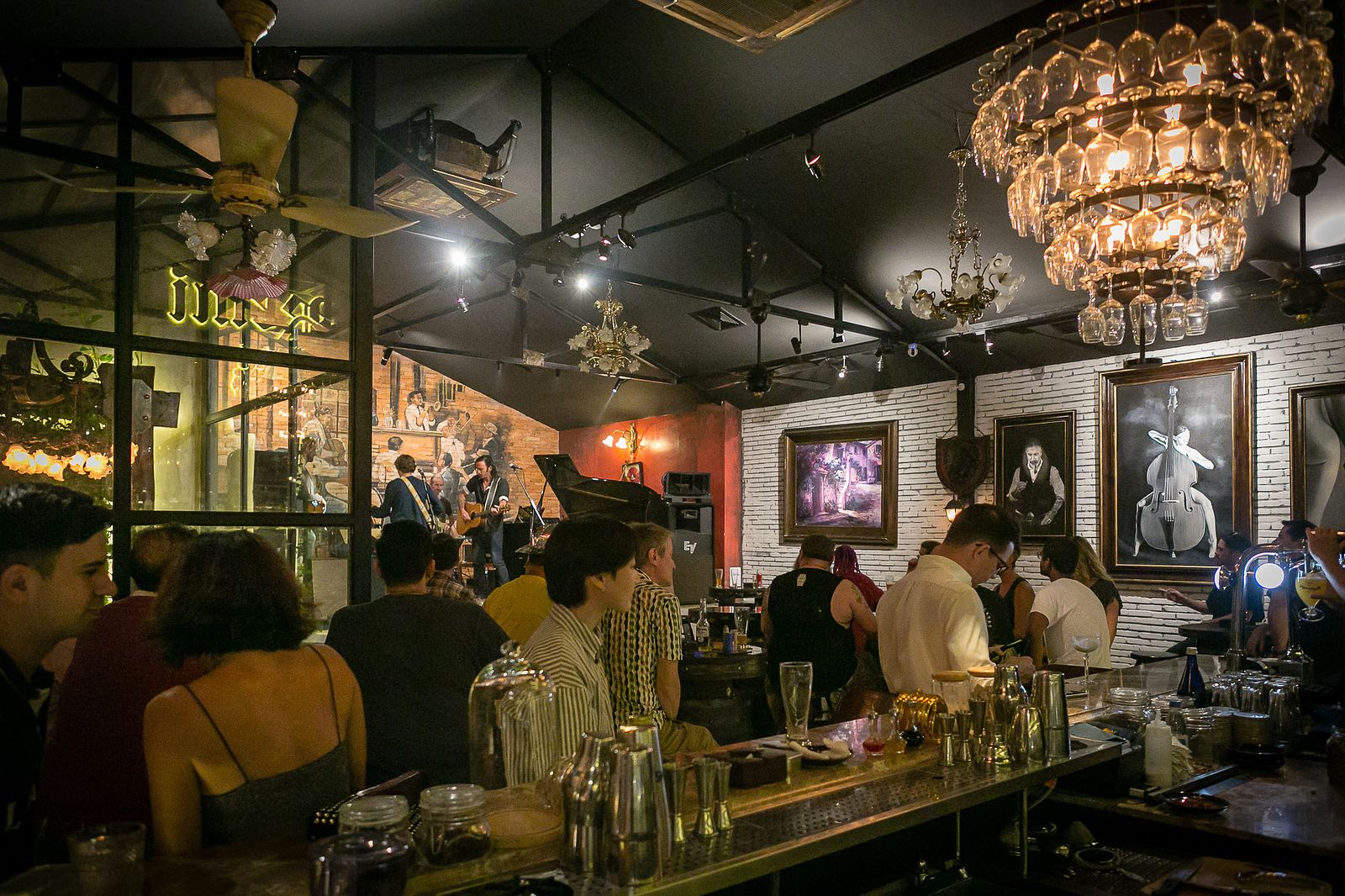 In addition to serving as a practice space for the nights' bands, when the bar isn't open in the afternoon, the stage is available for a other musical uses. Except for operational costs, it is free to be used by artists that want to rehearse, record videos or experiment with new ideas. Such availability reflects the owner's earnest and genuine goal of simply sharing, championing and preserving live music.
While guests come to Remi for the performances in an intimate space, the food and drink menu offers quality items for consumption. Bartenders deftly prepare a familiar list of cocktails, wines and craft beers at an affordable price. The mojito, in particular, is an especially refreshing and balanced drink that seems to harmonize with especially vibrant flamenco jams. Small plates include duck flatbread, hummus and cheese plates as well as complimentary peanuts.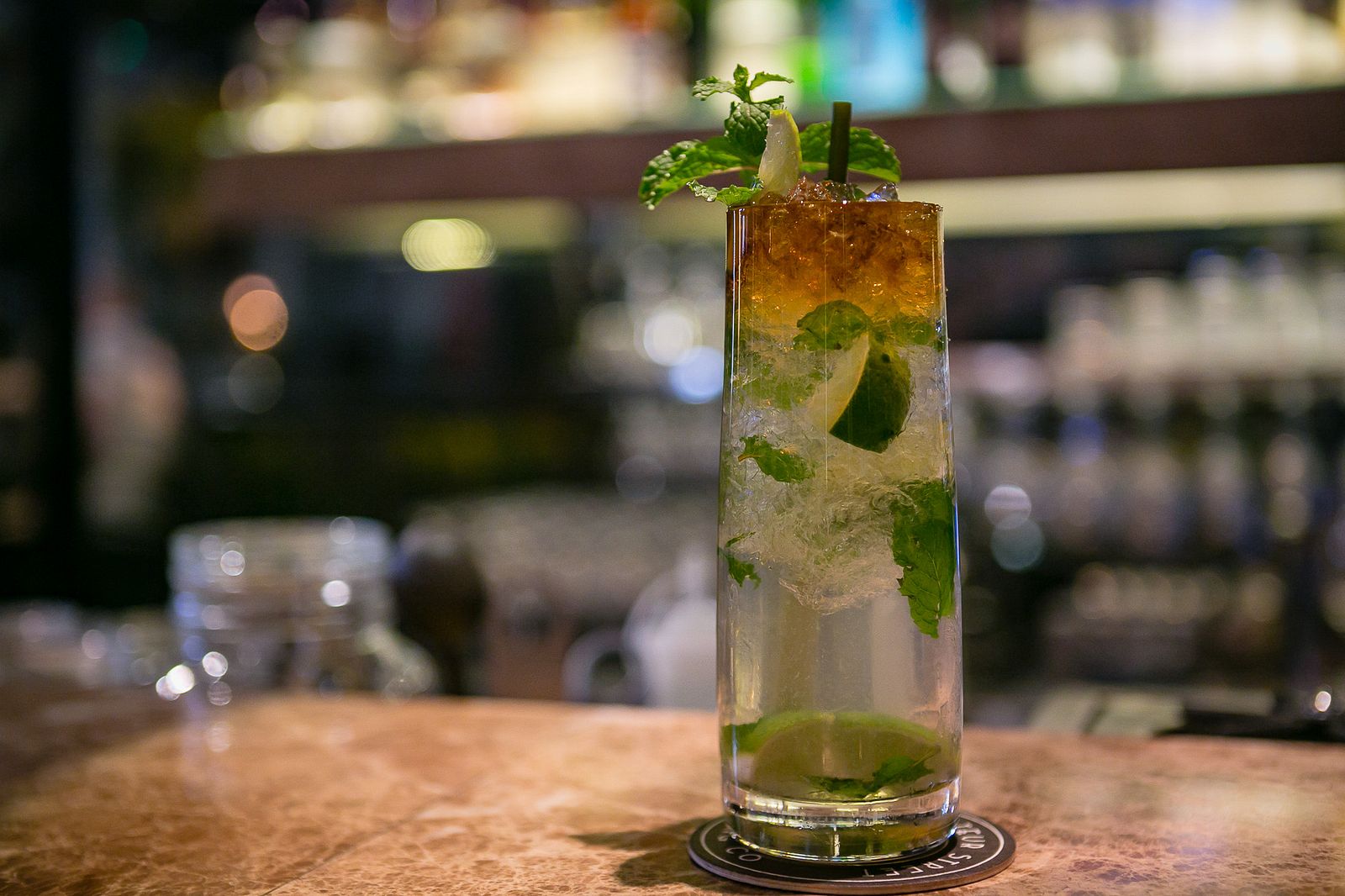 Individuals committed to sharing their passion for food, art, and culture contribute to making Saigon such a dynamic city and the team behind Remi represents this very attitude. Thanks to the stage's powerful audio system, a lineup of talented local artists and its chill atmosphere, Remi enters the city as a perfect place to relax to great live music with friends.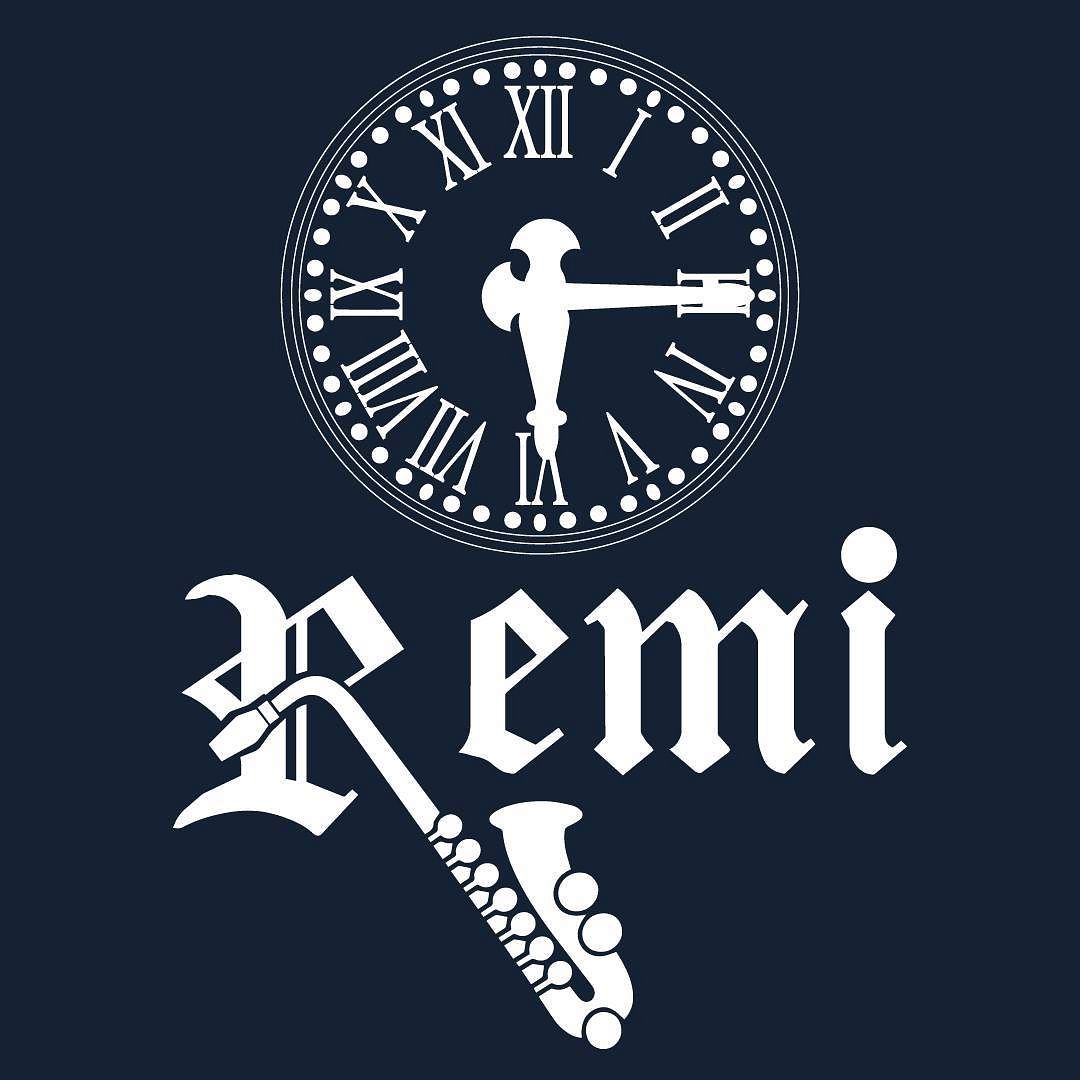 093 339 60 62
Remi Bar | 92 Xuan Thuy, Thao Dien Ward, D.2, HCMC