When famed architecture firm Bogle presented their first plans for the International School of Ho Chi Minh City (ISHCMC)'s new secondary campus in District 2, the discussions began. Rather than simply go ahead with the proposal, the school's senior leadership invited faculty members, administrators, advisors and students to offer their input.
These people know best what is needed to foster a unique curriculum that promotes collaboration, creativity and diverse passions across the arts and sciences. The resulting structure, which opened this spring, revolves around a unique, detail-oriented design to meet the needs of a forward-thinking, holistic education.
<"
The success of ISHCMC alumni is undeniable. For the second consecutive year, ISHCMC students achieve the perfect score in IBDP exam. Furthermore, a remarkable 23% of students achieved 39 or more points, which places them in the top 5% of the world. Every year students venture onto premier universities across Asia, Europe and North America. These impressive achievements will be further fostered thanks to the new campus' very design.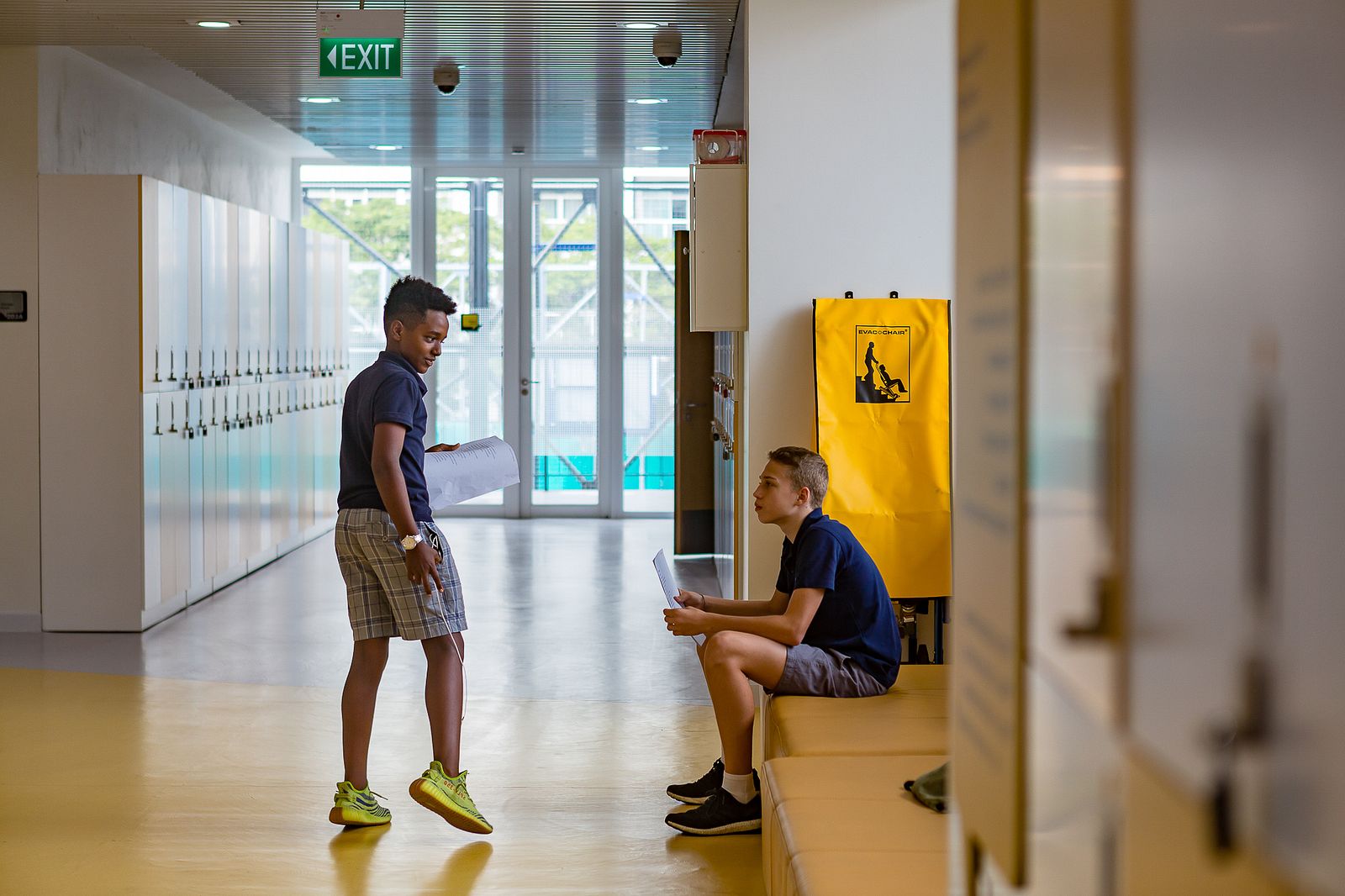 ISHCMC built its new campus while taking into consideration what students will encounter in their future. Understanding that success at top companies relies on collaboration and communication, the building has been devised to bring students into the conversation. For example, the chairs and tables in classrooms are moveable to foster collective projects. To further discussions and engender ownership of the hallways, bulletin boards are available for students to share newspaper articles and ideas. The wide corridors with nooks and crannies are filled with seats and whiteboards for students to use when working together. As Secondary Principal Phil Rogers explains, "They can use the wall for drawing on or can use the space for practicing a dramatic piece or their oral presentation or doing some creative thinking as a group."
ISHCMC prepares students for prestigious universities and careers through rigorous International Baccalaureate (IB) coursework that is reflected in the new campus furnishings. For example, the Design Technology space is outfitted with the latest 3D printers, which are used for regular classes as well as cross-subject projects during and after school hours. ISHCMC understands the real world rarely relegates tasks to singular subjects and therefore aims to integrate different disciplines. The building makes designing such work easier with a dedicated room for teachers of different specialties to meet and discuss ways in which their lessons can connect.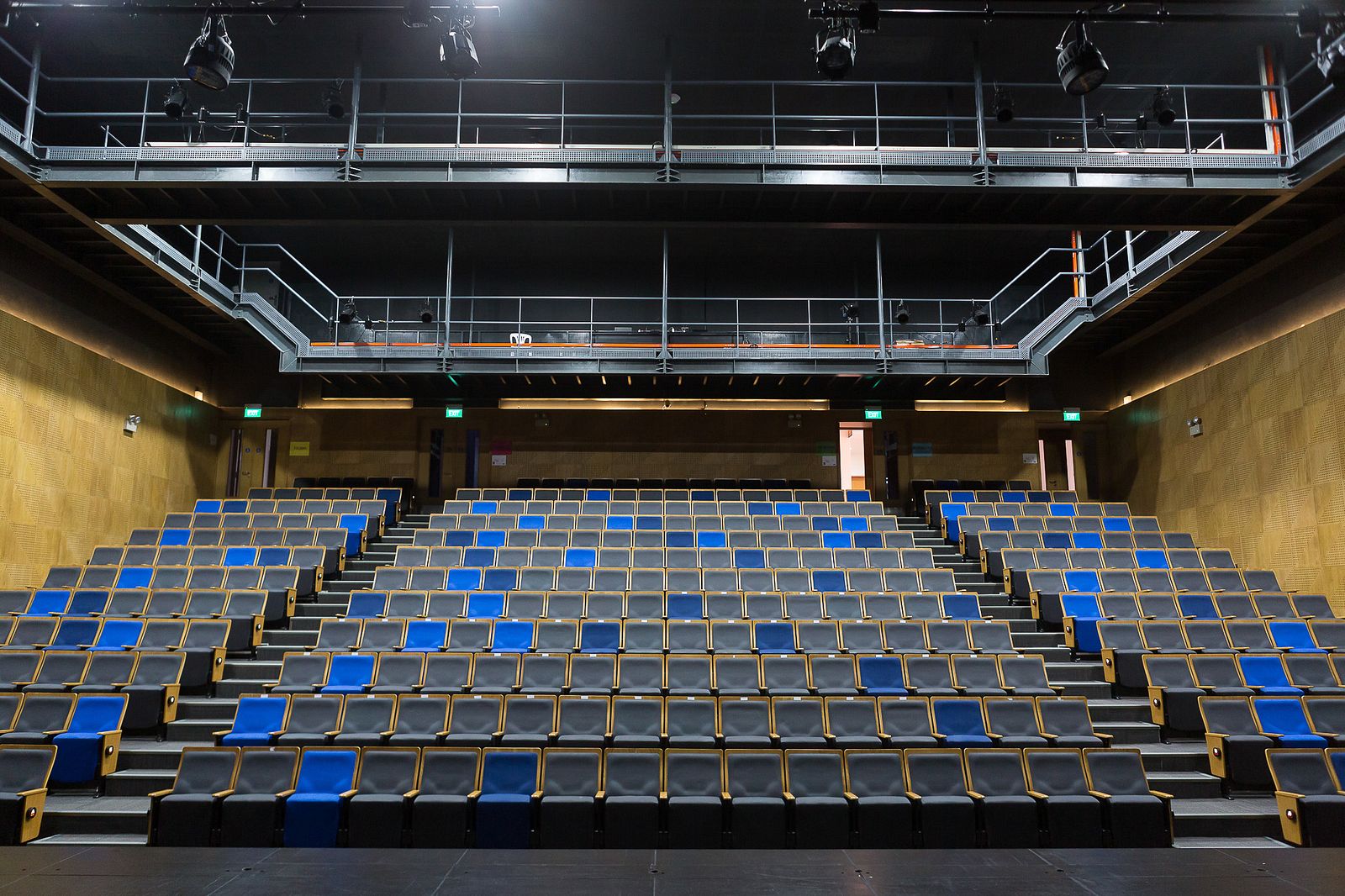 Music rooms, art spaces and an enormous theater with an adjoining intimate black box space reveal ISHCMC's respect of the arts as an essential element to any well-rounded education. The 350-seat theater allows for students to explore artistic interests through productions and concerts, in addition to providing experience with lighting and sound management. The room also showcases the structure's attention to details: the seats are upholstered in a variety of colors to never appear distractingly empty from the stage. The opportunities provided by the various practice and performance spaces encourage students to follow their passions and hone their creativity.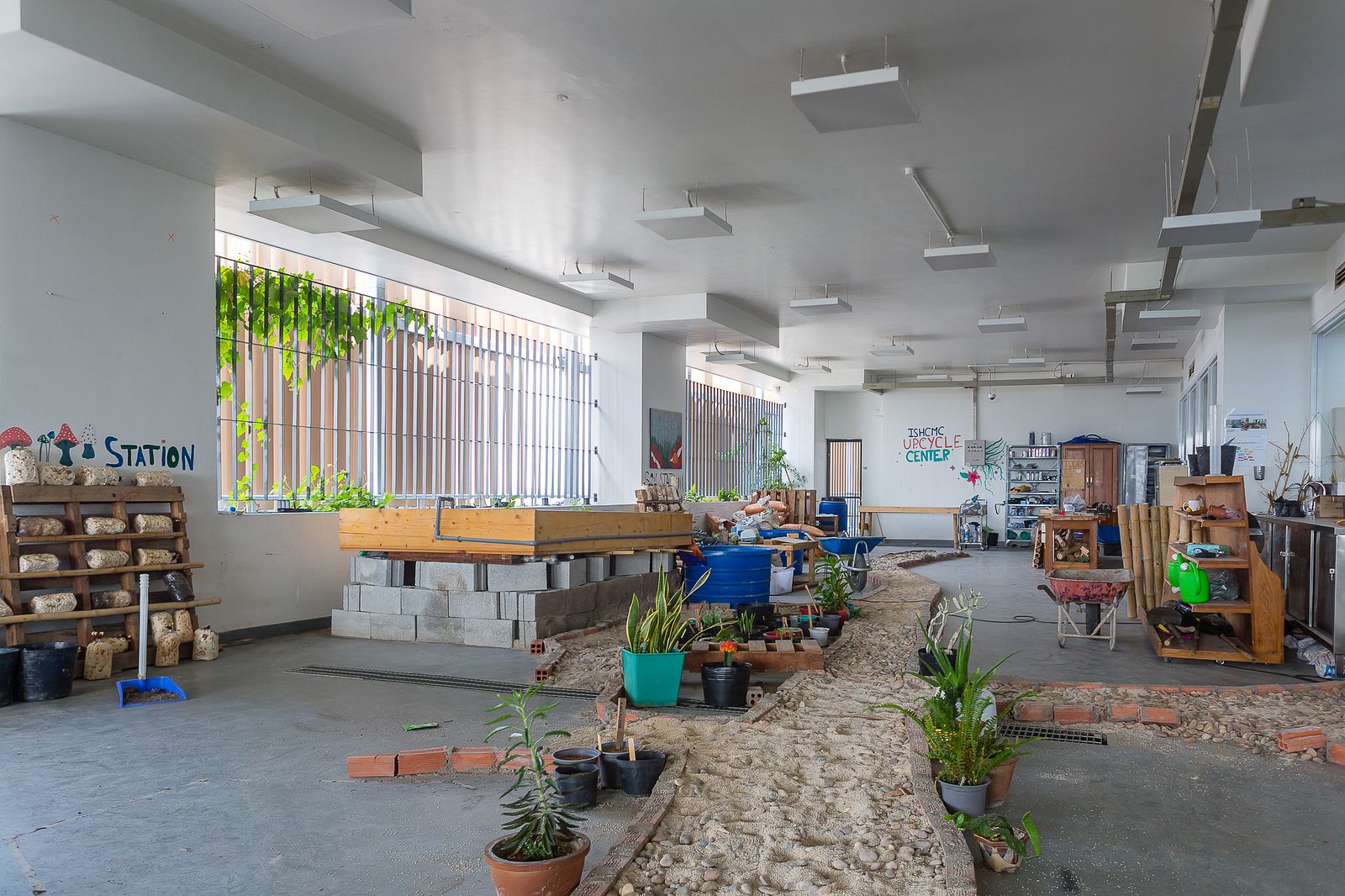 The building's numerous green design initiatives underscore the school's commitment to increasing student awareness of environmental issues and their membership in a global community. A large garden, for example, is open to anyone in the neighborhood interested in growing fruits and vegetables. The students took an active role in constructing the space and the first crops have already been harvested and used in the world-class food tech room, which educates them about nutrition and food science. The ecological designs not only teach students, but also contribute to their health and wellbeing. The school has installed elaborate pollution sensors linked to each room which enable everyone to monitor the air quality and structure activities outside accordingly.
ISHCMC believes that a holistic education pays attention to students' physical and mental wellbeing, in addition to academic success. The new campus, therefore, includes a full rooftop soccer field boasting the same FIFA Quality coconut husk fiber turf used by AC-Milan. A multi-purpose gym, outdoor tennis court and 25-meter, eight-lane competitive swimming pool provides students the means to get daily exercise and participate in team sports and international tournaments. Attention is paid to mental health through daily breaks for meditation and a "mindfulness room" that includes organic features and soft light for students in search of a quiet, peaceful space. The school employs several counselors who are available for students as well.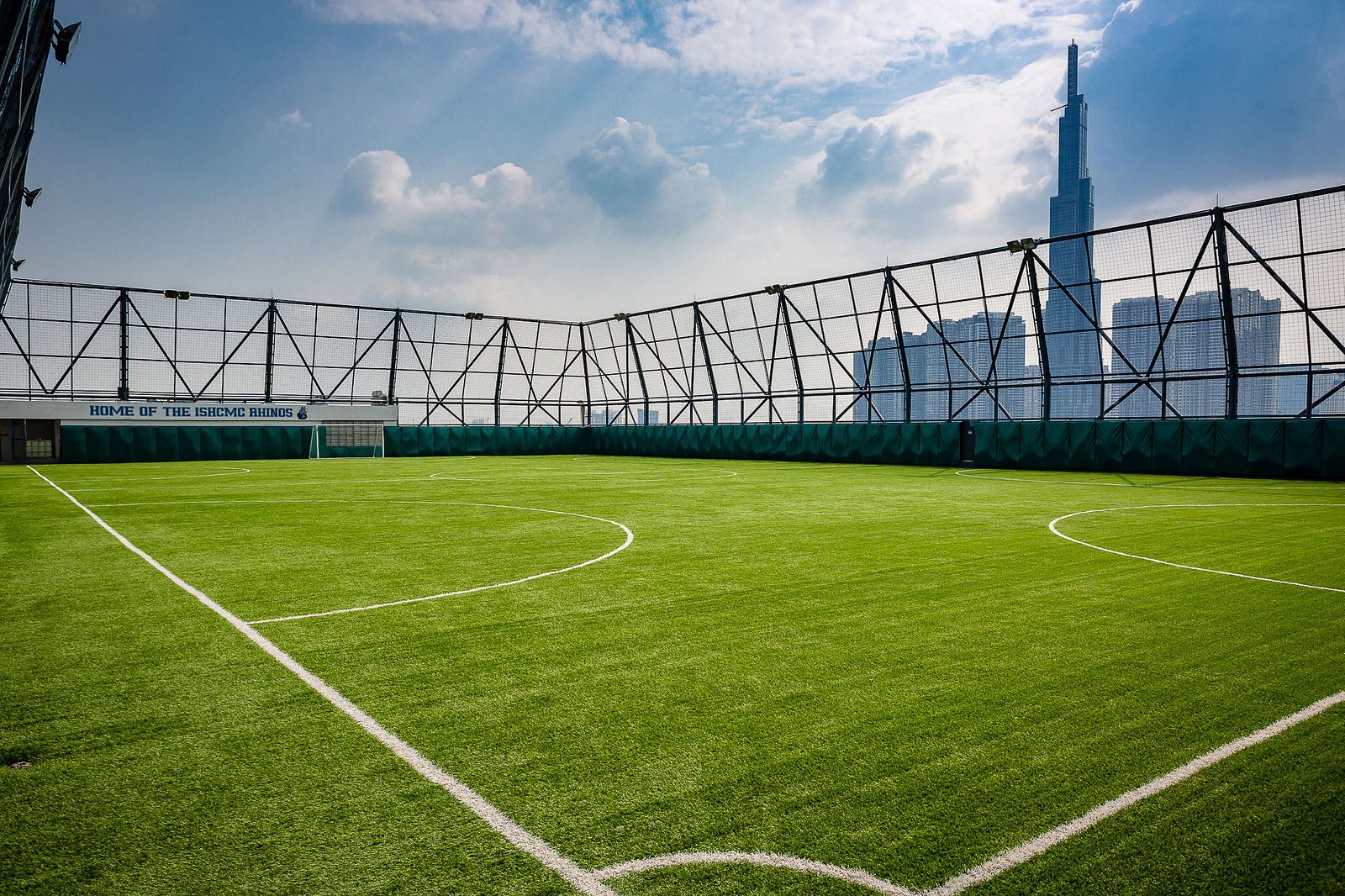 ISHCMC's new campus signifies an important step in the school's growth. Its detail-focused architecture and design more than adequately prepares students for collaborative work environments that fuse diverse disciplines within the arts and sciences. The innovative structure goes a step further by providing learning opportunities to develop well-rounded individuals cognizant of global responsibilities with healthy bodies to match their minds so students are primed for success.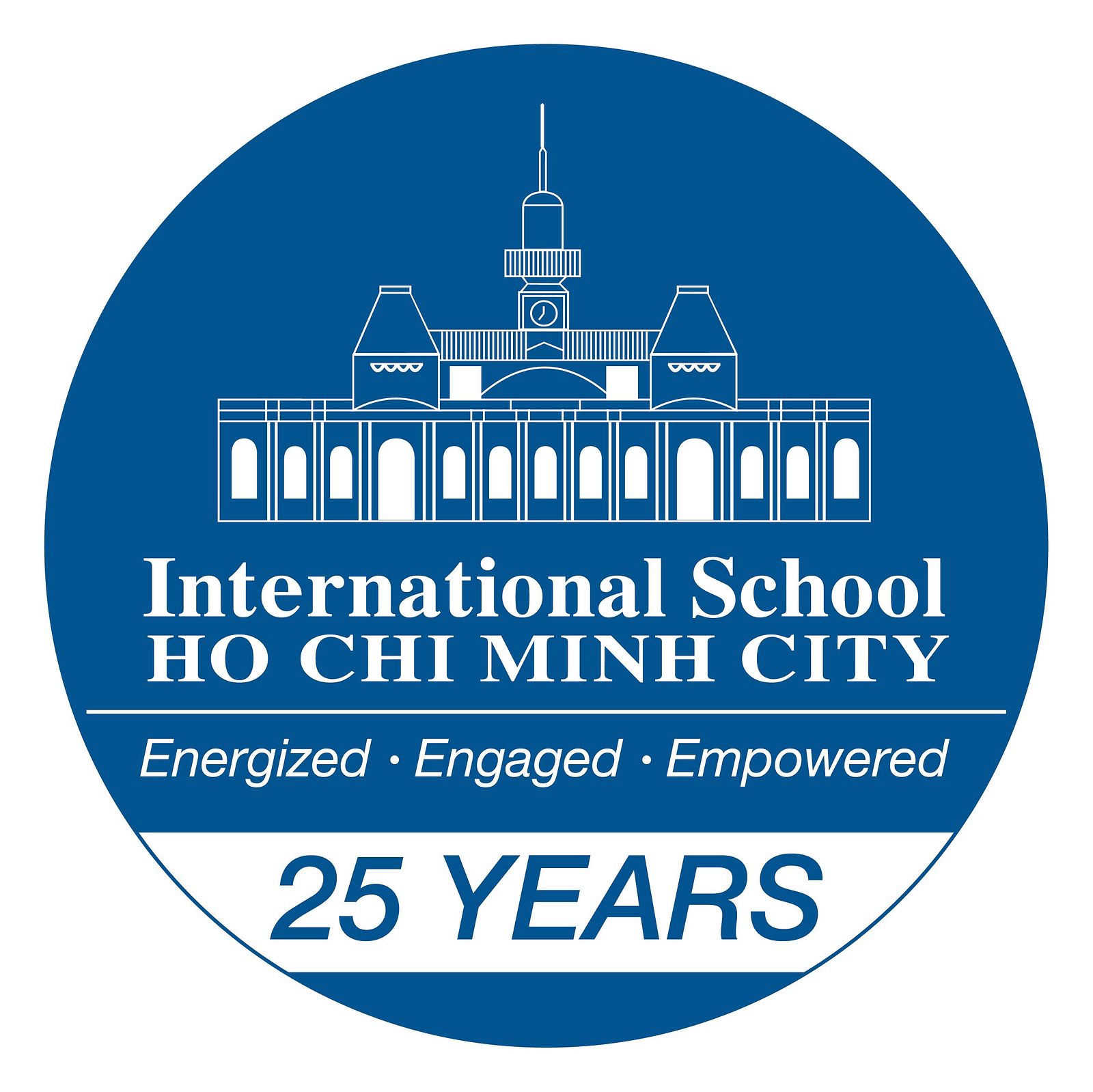 +84 (28) 3 898-9100
Primary Campus | 28 Vo Truong Toan Street, D.2, Ho Chi Minh City
Secondary Campus | 1 Xuan Thuy Street, D.2, Ho Chi Minh City