"Phu Quoc is a large, uncultivated island, apart from a few hectares of coffee plantation and the small gardens of Duong-Dong, covered throughout its whole extent by beautiful jungle which grows on a forest floor of exceptional richness and is exploitable, provided we build roads."
Anyone who has been to the Vietnamese island of the coast of Cambodia would scoff at such a description, but when French explorer J Renoud visited in 1879, that is what he found. It's a stark contrast from its current position as home to some of the world's top beaches with the resorts and infrastructure to match.
Pottery found on Phu Quoc dates back to the Oc Eo period which lasted from the 1st to the 7th century. Not much is known about the island during this time, but in 1680 Chinese merchant and explorer Mac Cuu built a trading village on the island and paid tribute to the Nguyen lords who ruled the southern part of modern-day Vietnam. In the 1770s Pierre Pigneu de Behaine, seeking to expand France's colonial missionary efforts, built a seminary for Vietnamese converts on Phu Quoc and later gave refuge to fleeing Emperor Gia Long. Reports from this time period claim the island had a small but thriving Vietnamese population before the Behaine's arrival, however.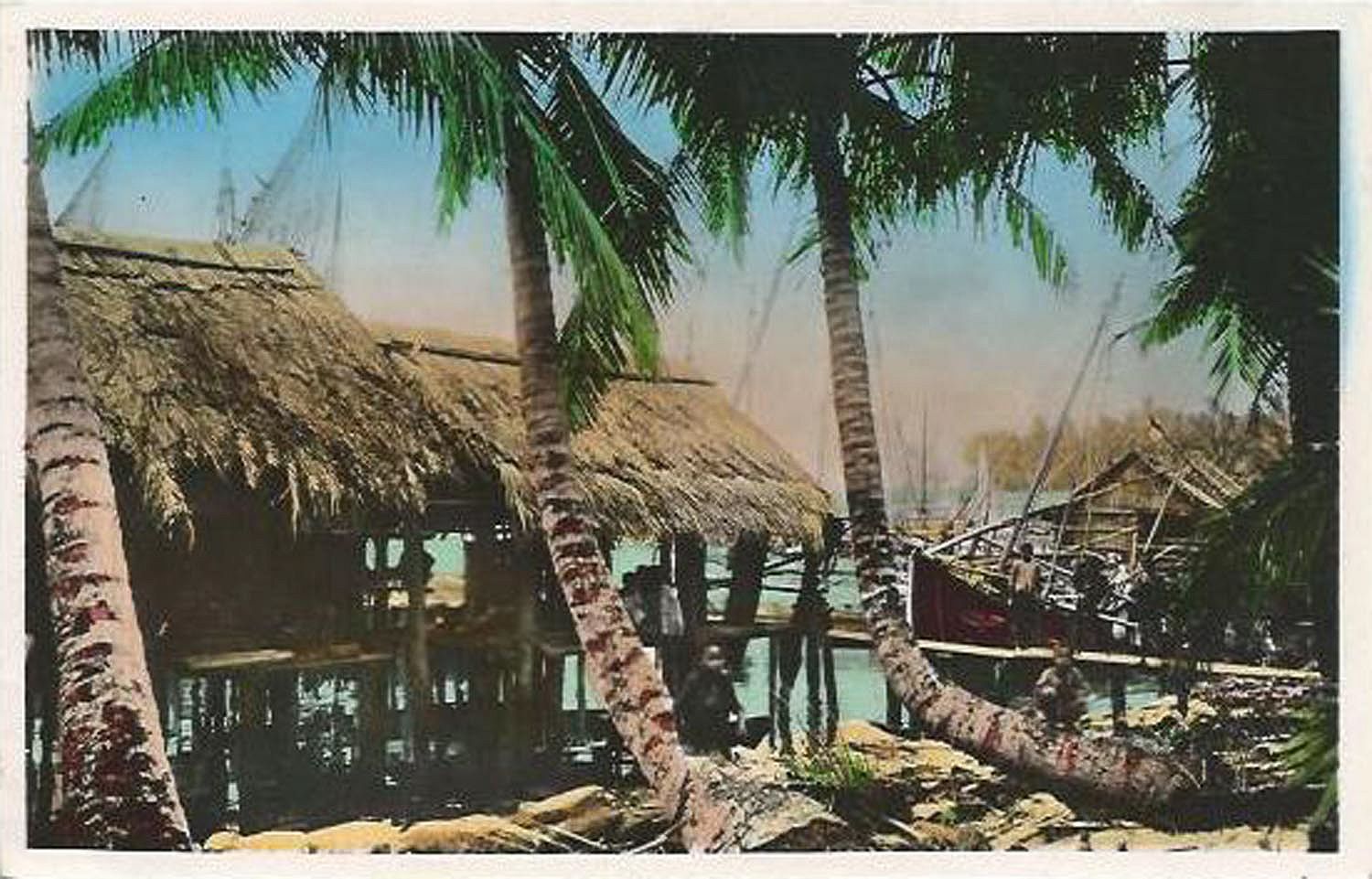 These early inhabitants engaged in agricultural activities. While French explorer Pierre Revclaimed in 1907 that "were it not for the unbearable smell emanating from hundreds of tanks containing fermenting nuoc mam, that famous Far Eastern brine, one could really love this pretty and quiet town." Renoud argued: " the nuoc mam of Phu-Quoc has a great reputation; it appears on the table of the King of Annam and in all the rich yamens of Canton." This reputation has not waned and today many Vietnamese claim the island makes the nation's best fish sauce.
The island's rich, quartz-filled soil makes it ideal for growing pepper, the world's most traded spice. The red, black, white and green varieties the island produces is said to rival that of nearby Cambodia's for best in the world and the country as a whole is the global export leader.
Fish sauce and pepper: for a long time this is what the name Phu Quoc conjured in people's minds. Once, however, Vietnamese incomes began to rise, the locals started taking notice of its beaches, breezy climate and natural beauty. The tourism sector exploded almost overnight. In 2016, Phu Quoc received over 1.45 million tourists - a nearly 63% increase from the previous year.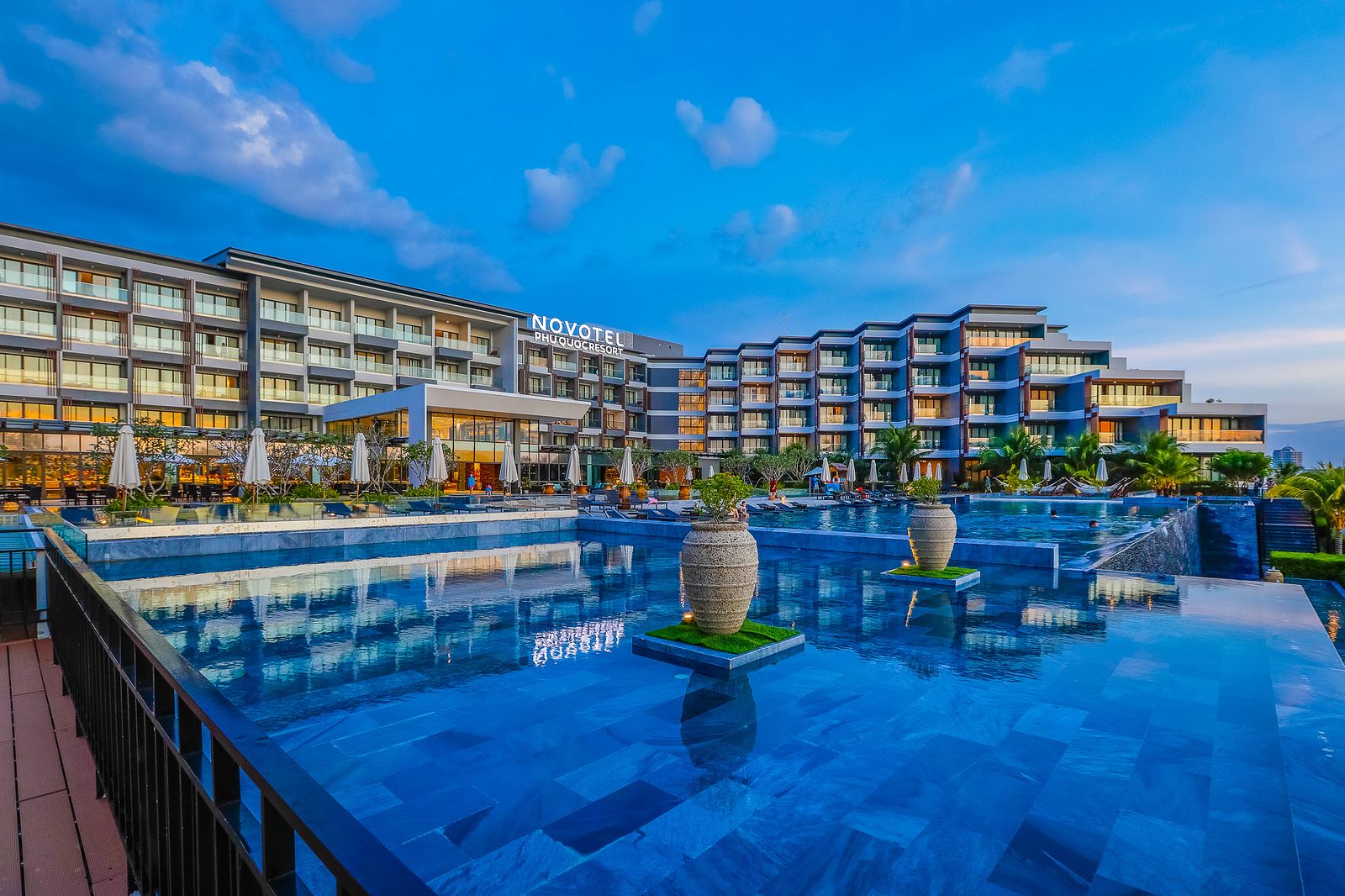 To accommodate the influx of visitors, some of the world's most experienced and trusted hotel groups arrived on the island including AccorHotels, which opened the Novotel Resort over three years ago. Its rooms and villas situated on tranquil Truong Beach provide guests an easy way to savor the island's serenity and also indulge in luxurious amenities.
Time spent on Phu Quoc is no longer one of "numerous and painful wanderings" as Rev claimed, but instead a place to enjoy a variety of sports, leisure and entertainment options. Novotel, for example, has plenty of enormous pools, gyms, tennis courts and children's playgrounds on their sprawling grounds. The activities, as well as private villas, cater to families and large groups in particular. Moreover, their spa is the only one on the island to offer a unique bamboo treatment as Saigoneer discovered, in addition to more conventional massages.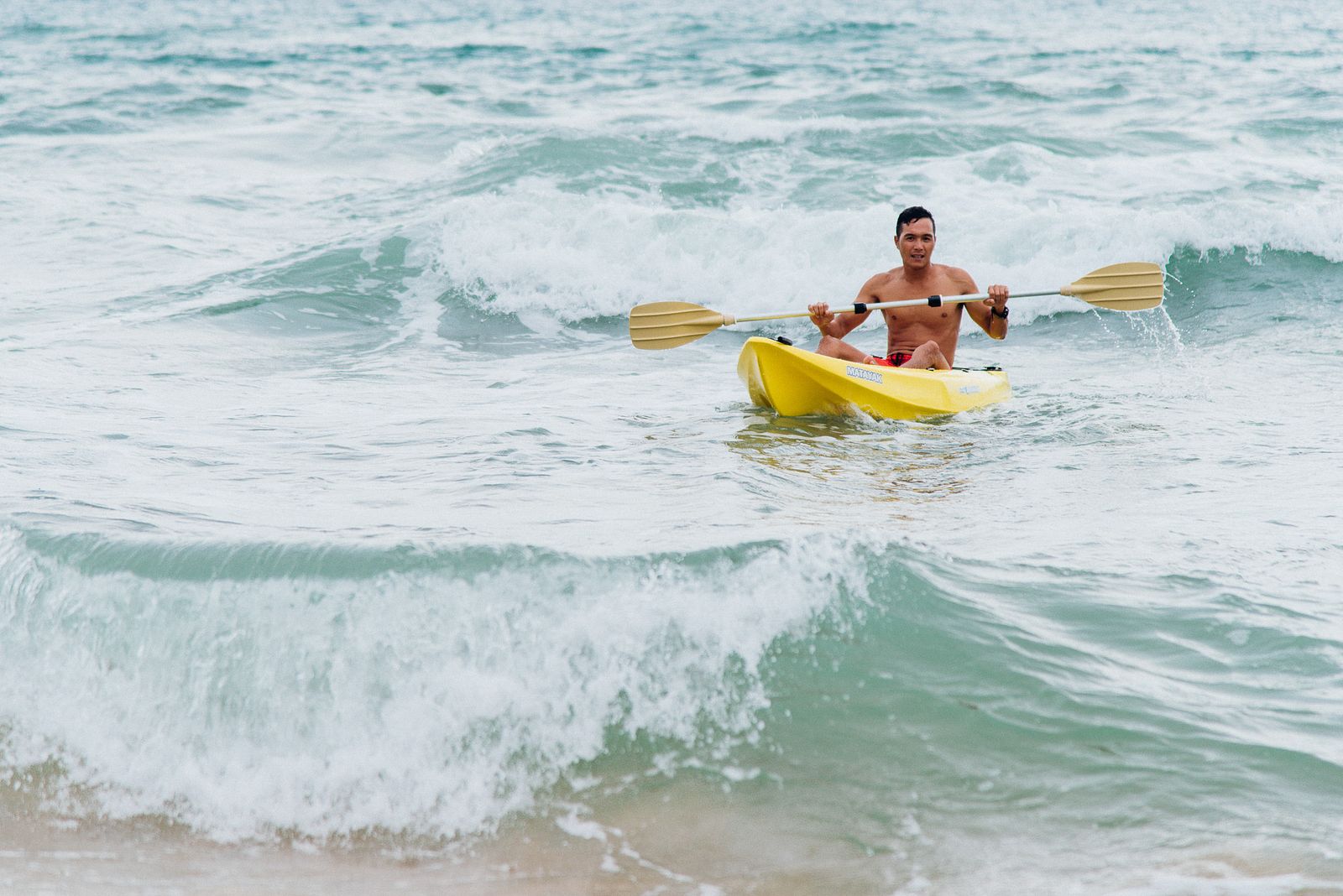 Phu Quoc roads have developed beyond simple dirt and rock paths that didn't even accommodate horses or carriages a mere century ago and they now not only allow a quick arrival from the new international airport to Novotel but also allow guests to conveniently visit many of the island's natural and manmade attractions including the UNESCO recognized national park. When Saigoneer visited, we took a small trip to the bustling market where a range of shops and seafood restaurants offered local specialties.
Leaving from the nearby port, we ventured by boat into a sea teeming with life. Fish flirted and darted amongst vibrant coral as we snorkeled above. The cool water offered a nice relief from the midday sun which was followed by a stop to one of the many small islands that still retain the area's historic charm - with a few small shacks selling coconuts and soft drinks. The scene was juxtaposed by the massive cable cars soaring across the horizon. Opened only a year ago, it is the largest one in the world. In addition to the cable cars, the island is now home to a casino, amusement park, golf course and a variety of activities including diving, boating and hiking.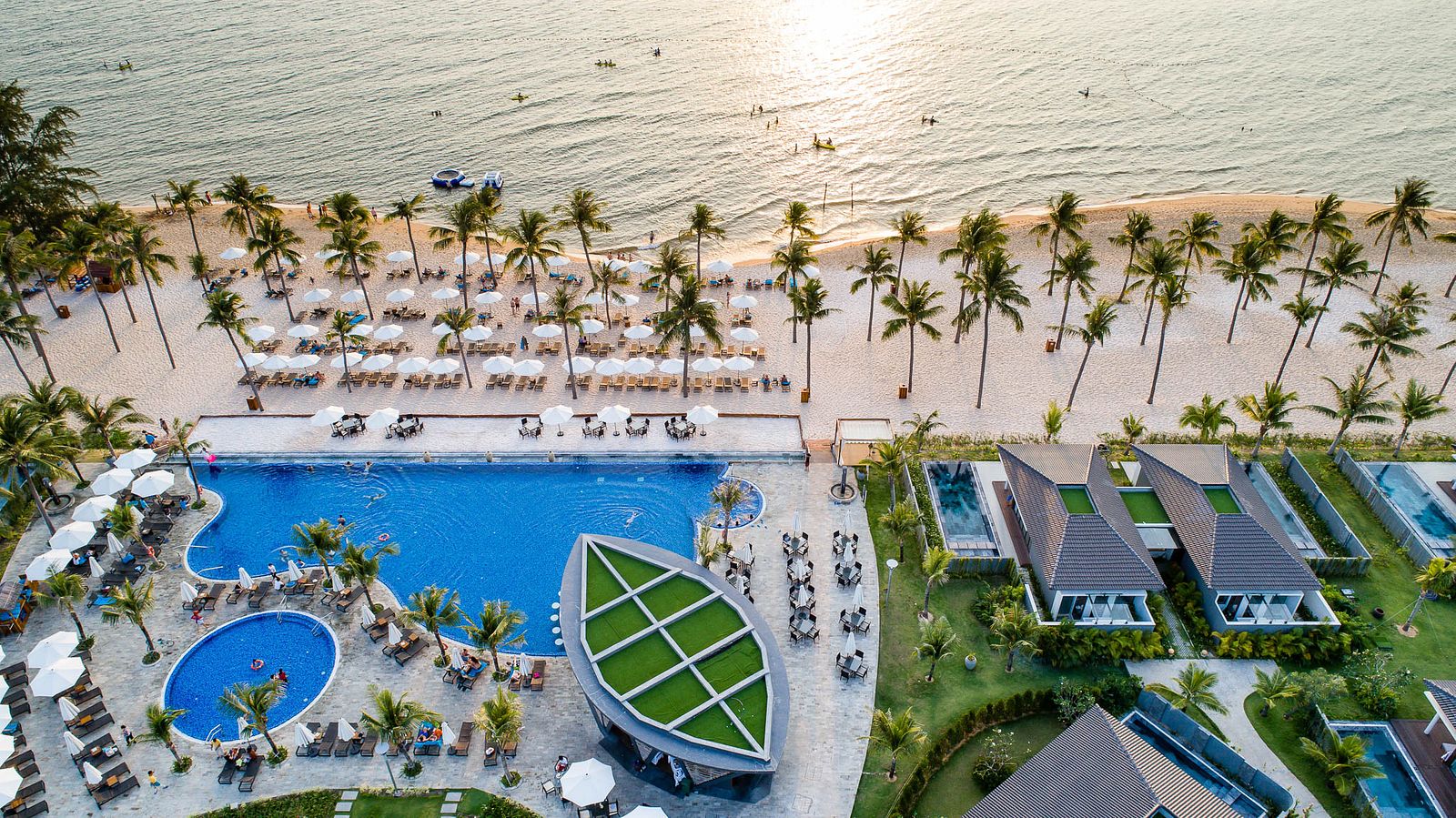 It's become a cliche to comment on the rapid pace of Vietnam's development, but nowhere is it more obvious than Phu Quoc. From a tiny island that was sparsely populated and associated with condiments, it has grown into one of Southeast Asia's premier vacation destinations with all the activities to match. Novotel exemplifies how global standards of luxury accommodations have arrived and the resort serves as a perfect means to enjoy and explore this unique place as it continues to change.
Novotel Phu Quoc Resort's website
Novotel Phu Quoc Resort's Email
(+84) 297 6260 999
Novotel Phu Quoc Resort | Duong Bao, Duong To, Phu Quoc