Vietnamese have been drinking tea for thousands of years, and the act fulfills important roles at a variety of formal and informal events.
In the 11th Century, it held metaphorical value for Buddhists in the country, and for a long time was reserved for royal proceedings exemplified by the lotus flower teas served in Hue's imperial courts. Thanks in part to colonial development, tea cultivation has steadily increased, and Vietnam is now one of the world's largest producers of the commodity. This means tea is accessible to people from all levels of society and enjoyed as a refreshing sidewalk beverage that friends sip during conversations, as well as used in ceremonial offerings and weddings.
While people drink tea here at all hours of the day, the authentic British way of enjoying it is relatively rare in Vietnam. In that similarly tea-obsessed culture, dinner was served quite late, at 8 or 9pm, and in the 19th Century, Dutchess Bedford was credited with establishing the routine of a late afternoon pot of tea with finger foods to tide her over. The specific habit of pairing English tea with a variety of sweet and savory dishes in the afternoon hasn't quite caught on in Vietnam, but the Park Hyatt Saigon aims to change that, while adding a unique twist.
When designing their afternoon tea menu, which debuted this month at the luxury hotel's Opera Veranda, head chef Matteo Fracalossi wanted to do something a bit different. Given his Italian background and the restaurant's reputation for high-end Italian fare that innovates traditional dishes with local and imported ingredients, it made sense to concoct an Italian afternoon tea; the first of its kind in the city.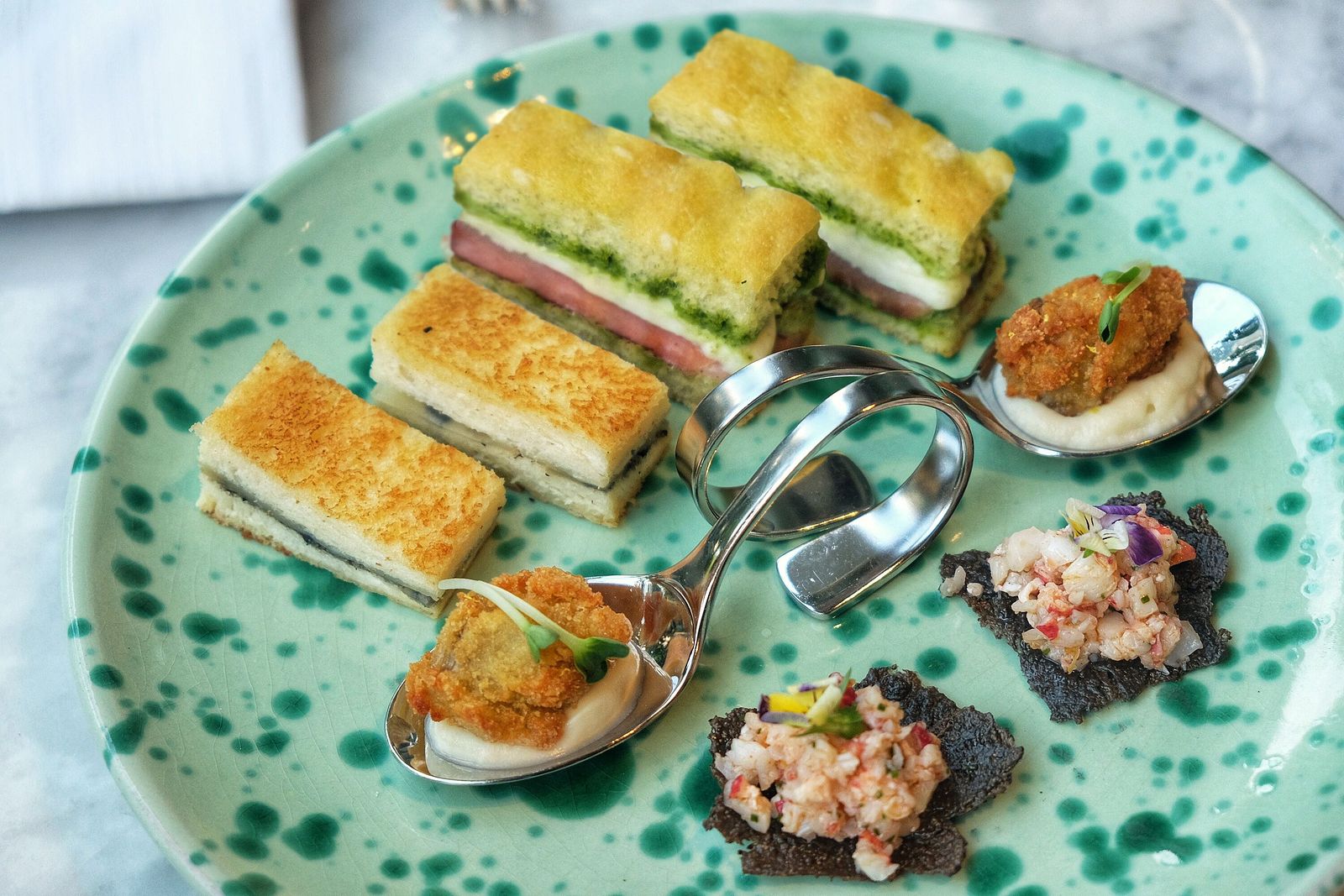 Saigon's Opera House is one of the most iconic buildings in the city, with architecture and events firmly rooted in an appreciation for fine arts. It, therefore, serves as the perfect view for afternoon tea at the Park Hyatt Saigon, which takes a similar approach to cuisine. Resting in the cool shade offered by outdoor umbrellas or a table in the sleek, elegant interior, a calming atmosphere encourages guests to linger and rest with no concern for deadlines or racing around; the goal of afternoon tea. The environment is suited to travelers looking to avoid the cruel midday sun, locals who want to catch up with friends while indulging in a special treat, or business people that want to create a dignified impression.
True to its name, afternoon tea begins with a selection of tea or coffee. The included free-flow allows one to peruse a variety of green, black, and English Damman Fereres teas, as well as Nespresso coffee drinks and hot chocolate.
Once the guest orders their beverage, the kitchen prepares each food item, beginning with a selection of five savory dishes. Each item succeeds thanks to the meticulous preparation that begins with careful sourcing of ingredients. The lobster salad, for example, features large, plump pieces of the imported crustacean, whose delicately sweet flavors are complemented by the black squid ink polenta chip it gingerly rests upon. Similarly, the crispy oyster benefits from the cauliflower and lemon accompanying it on its spoon.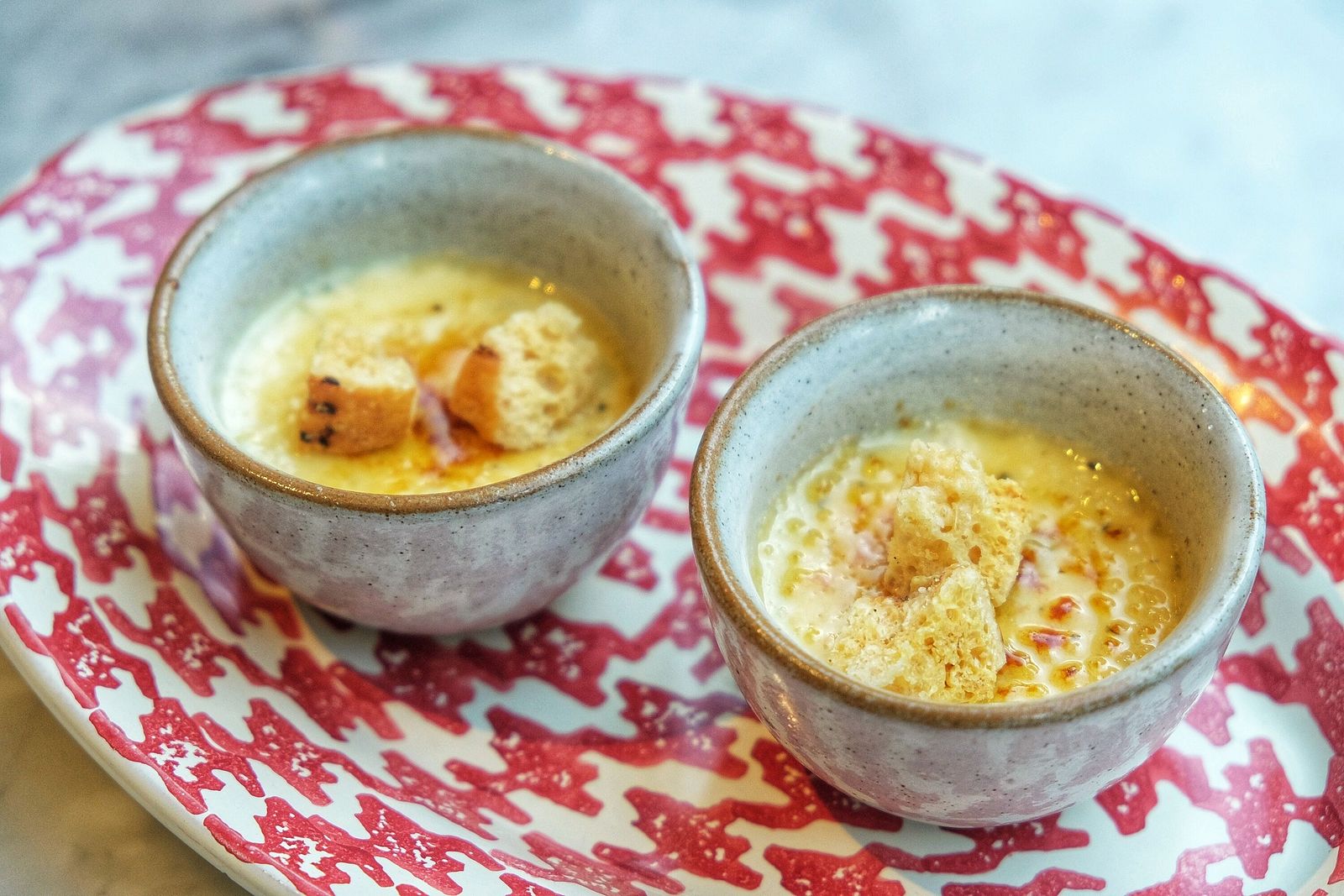 When one thinks of Italian food, cheese is one of the most obvious ingredients and, thus, one shouldn't be surprised to see it at the heart of many dishes at the afternoon tea. Mozzarella joins bacon and basil pesto on a saffron focaccia, while the chefs place subtle provolone between fresh bread that is grilled to the point where a nice golden crust adds a crunch to the gooey cheese. The most unique dish, however, may be the creme bruciata al parmagiano. Unlike its more well-known sweet version, this dish features exceedingly creamy and slightly sharp parmesan cheese.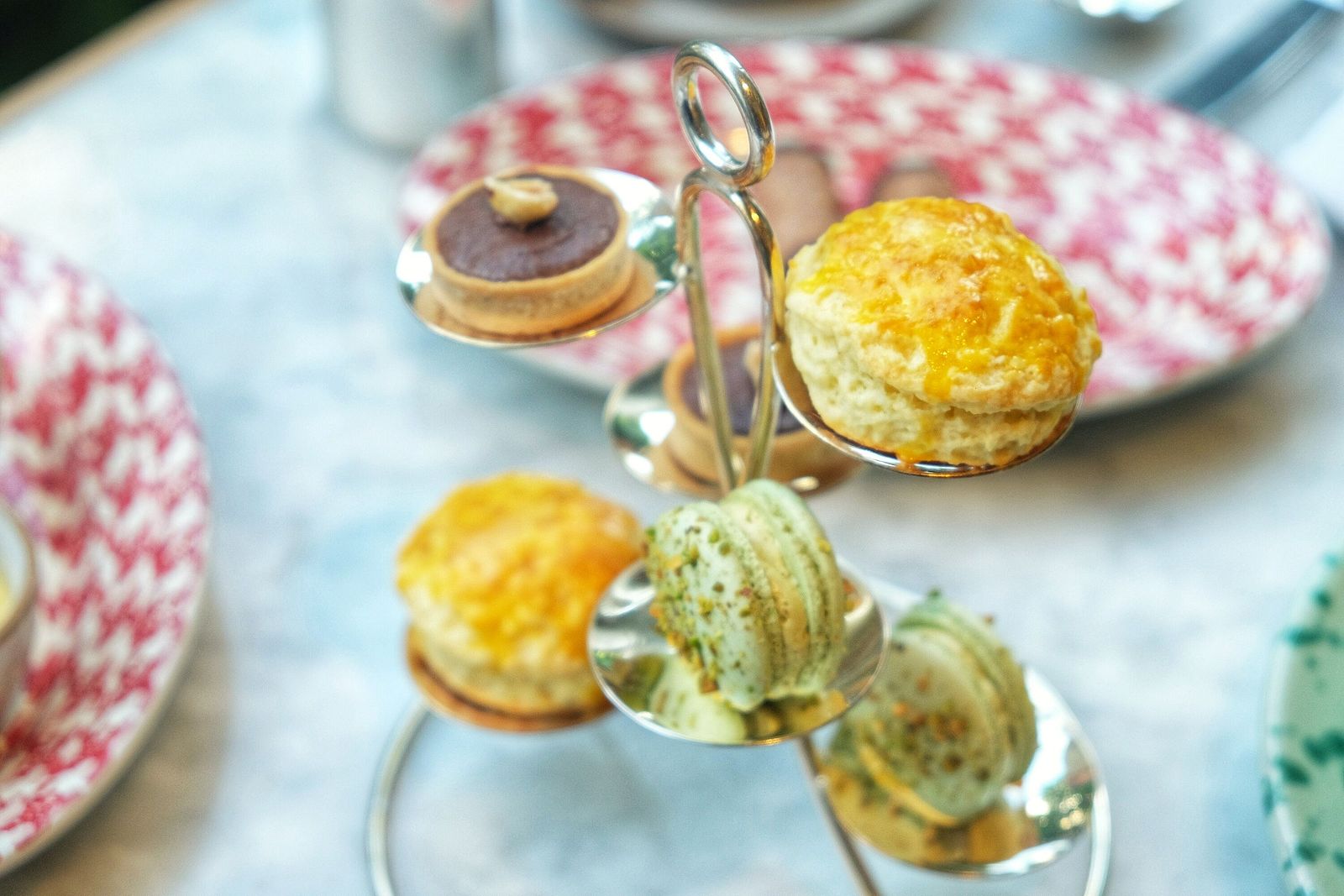 The sweet items served at the afternoon tea represent traditional Italian desserts. Except for the scone with freshly made jam and whipped cream that any self-respecting afternoon tea should offer, they are all items originating in the chef's native Italy. Fresh, imported fruits take center-stage in several of the dishes, including the array of blueberries, strawberries and raspberries that add a burst of tartness to the creamy ricotta gelato that features a whisper of saltiness. Moreover, biting into the flaky, chocolate-layered cannoli crust reveals sticky fruits and seeds.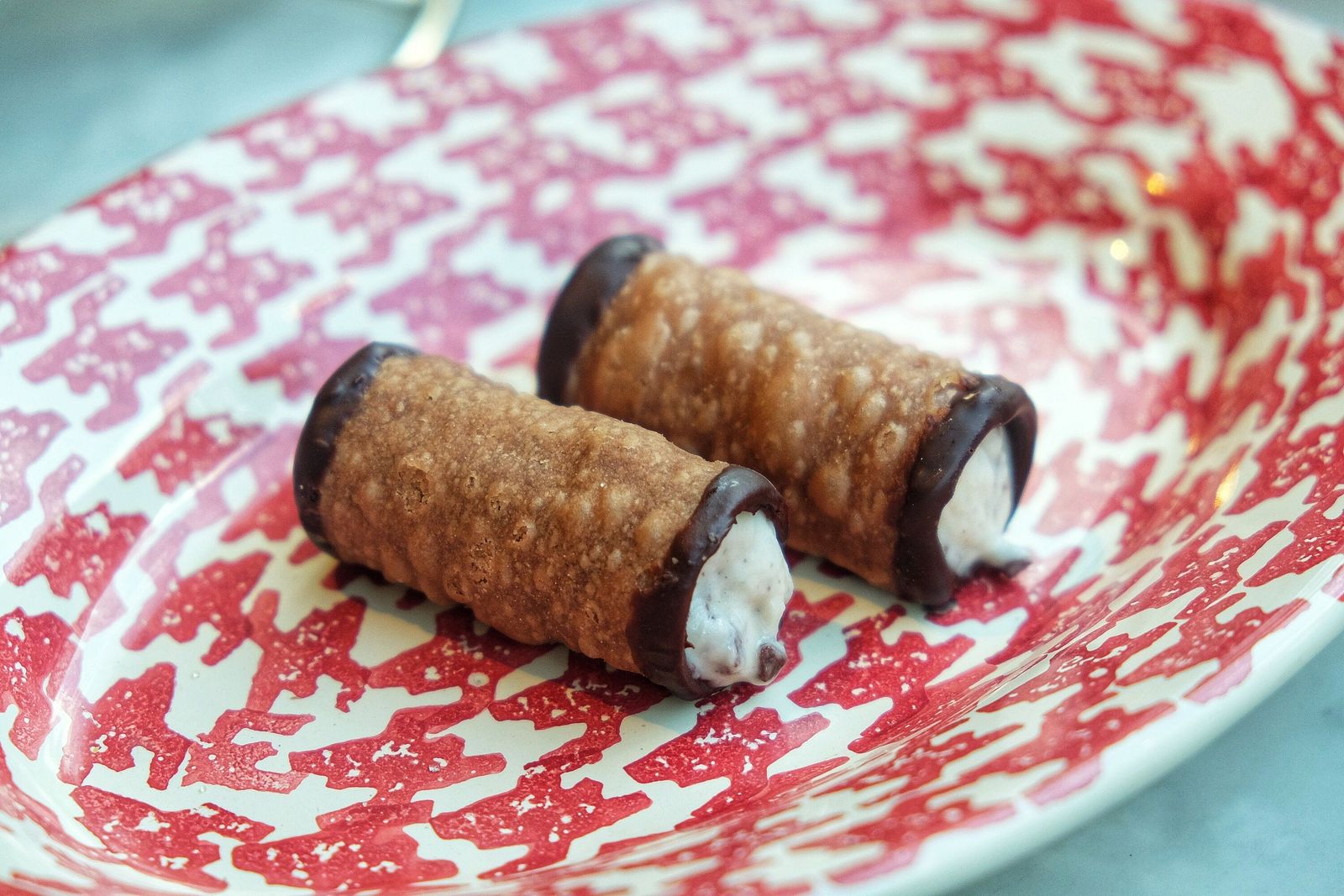 Macaroons are difficult to perfect in a tropical climate, but Park Hyatt Saigon has done just that with their pistachio version. The nut's honey notes pair well with blueberry filling for a light treat that melts in your mouth. The meal, beautifully presented on a metal tower, caters to chocolate lovers as well with a nutella tart.
Park Hyatt Saigon isn't seeking to upend the way Vietnamese have been enjoying tea for hundreds of years, but instead it aims to introduce a new and elegant way to experience it. Their afternoon tea, offered daily from 2-5pm, is the first time traditional Italian foods have been offered in small portions so as to sample a variety of fresh and creative flavors. Served beside the Opera House in a relaxed setting, the luxury hotel hopes people will adopt it as a new routine for casual get-togethers or special business meetings.
For more information or booking, please contact opera.saiph@hyatt.com or +84 28 3520 2357.
+84 28 3520 2357
Park Hyatt | 2 Lam Son Square, D.1, Ho Chi Minh City