Saigon is experiencing a culinary renaissance that allows foodies to enjoy a vast array of culinary traditions not only in the same city, but in the same meal.
While Vietnamese cuisine has long felt the influence of foreign cuisines, from Indian curries to France's now-ubiquitous banh mi and pate, it wasn't so long ago that such exotic elements were a rare treat completely apart from normal dining practices. In recent years that's changed, as exemplified by the prominence of sushi shops, bistros, and pizza joints. Saigoneer was curious whether we could take advantage of the revolution and design some globe-spanning meals that prove the theory that the sum is greater than the gastronomic parts.
To facilitate our experimentations, we looked to BAEMIN, the newest food delivery service to arrive in the city. The most popular food delivery app in South Korea came to Vietnam after purchasing locally-born Vietnammm, and connects hungry users with an ever-expanding list of restaurants of all kinds in the city. We scrolled through the seemingly endless list to find a few pairings that would result in meals that put to shame the most decadent buffets enjoyed by the Hung Kings and Nguyen Lords.
For our first meal, we decided to re-create a classic American dinner. Beef; BBQ; cheese; fried food: Americans can't be accused of being dainty diners. We, therefore, decided to go for a blend of burgers and pizza for a nosh session that would be the envy of every flag-waving Fourth of July-goer. We first chose Relish & Sons, a Saigon staple with conventional and experimental burgers, since they feature full-sized versions and sliders.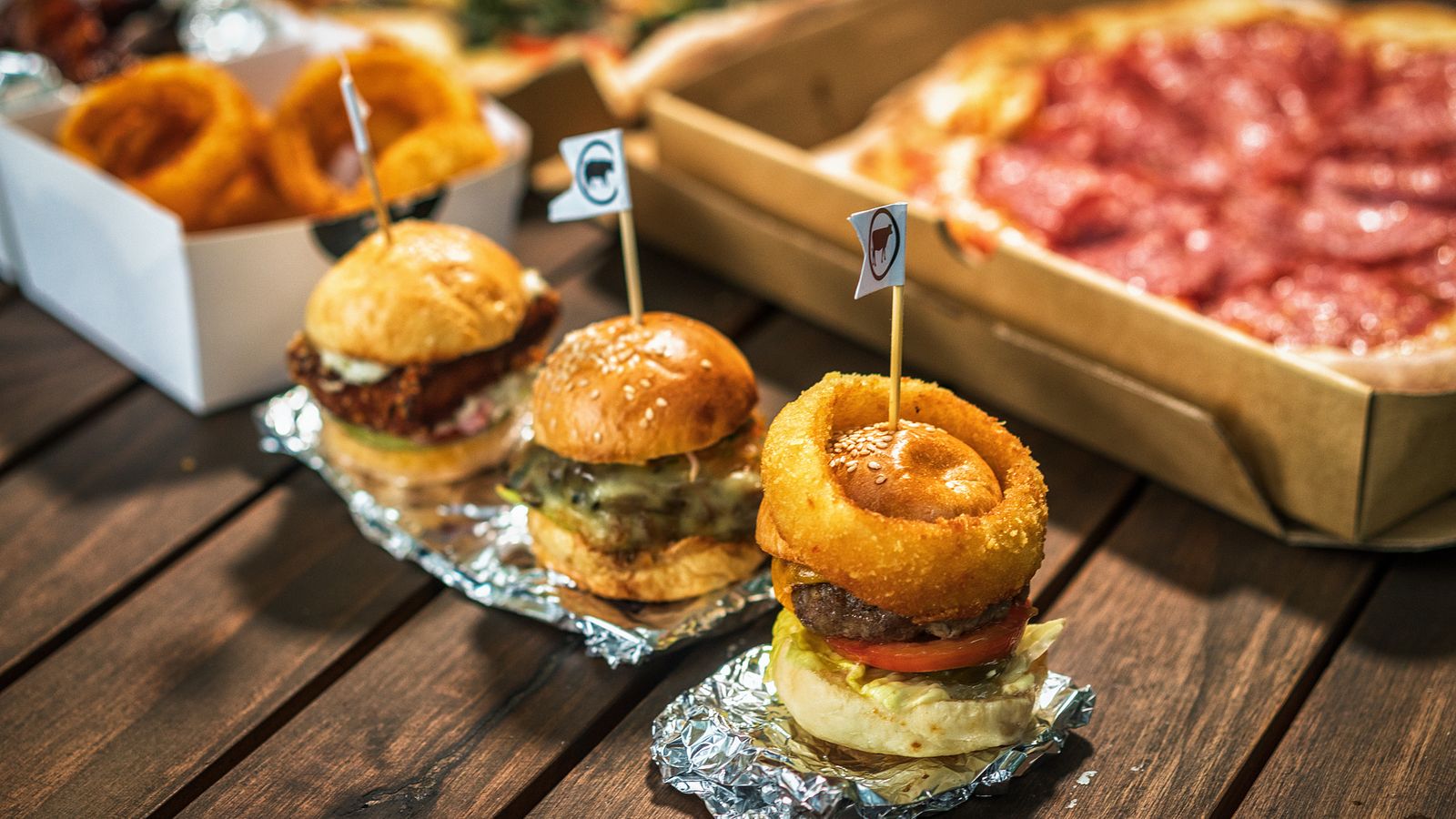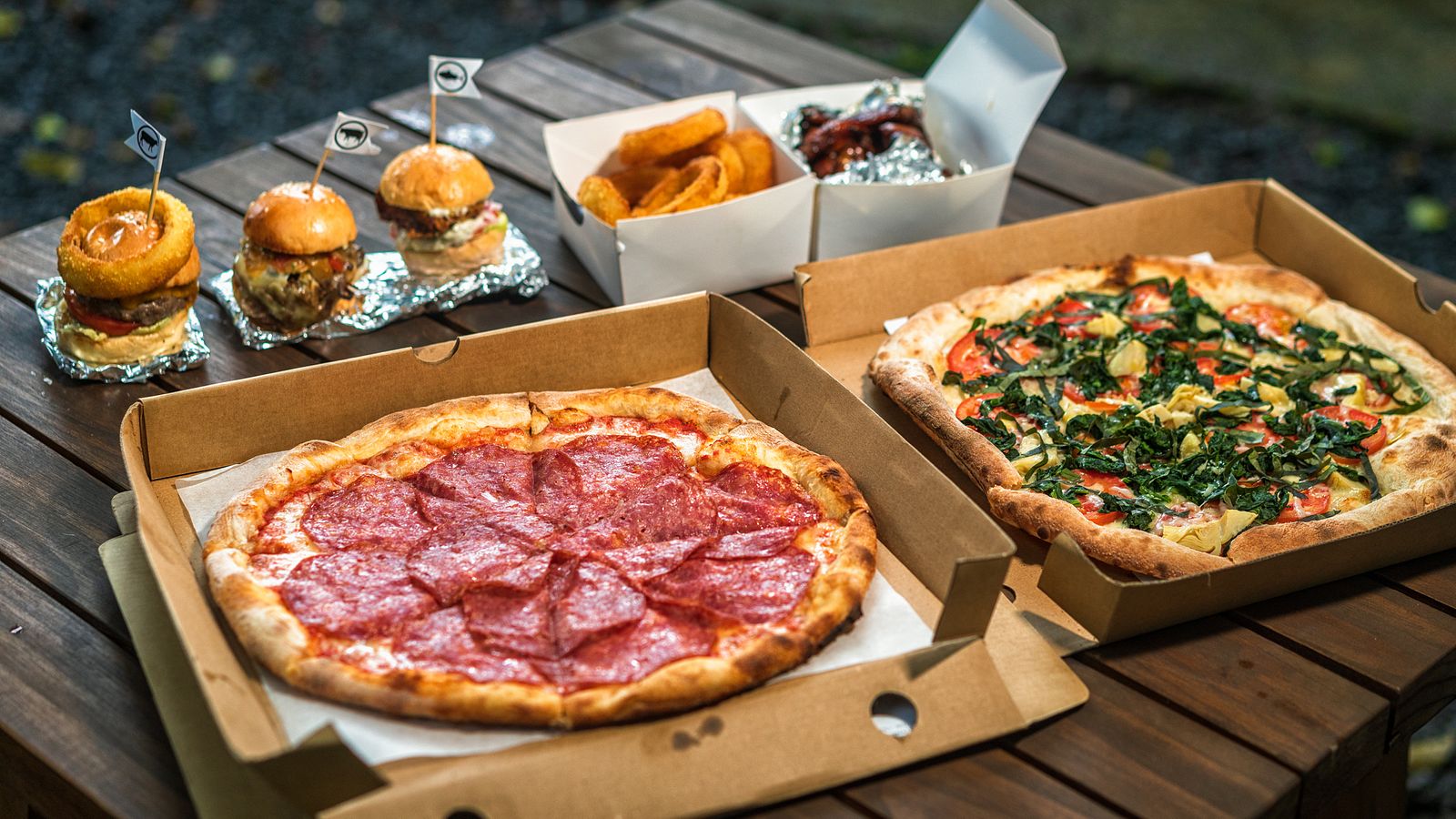 The wagyu beef, pulled pork and sea bass represented the perfect overview of America's craft burger scene, complimented by crispy, light onion rings. Before we dug in, however, we paused in anticipation for the BAEMIN driver, who promptly arrived with two steam-issuing pizzas. Pendolasco was one of the city's first restaurants to make authentic Italian food in their large District 2 ovens. The classic salami and vegetarian-friendly Foresta topped with artichoke, tomato, spinach and basil came after a few quick clicks on our phone.
Shifting from bites of tender meat to topping-loaded dough dripping in cheese slathered our taste buds in richness. It may not have been the healthiest meal, but it was bold, flavorful and indulgent in the most American of ways. And most of all, it was utterly delicious.
Beyond being fast, simple and expansive, one of BAEMIN's most appealing elements is its ability to bring food to wherever you are. For our second meal, we decided to have a picnic without the hassle of lugging baskets, bags and Tupperware. We picked out a favorite hidden garden.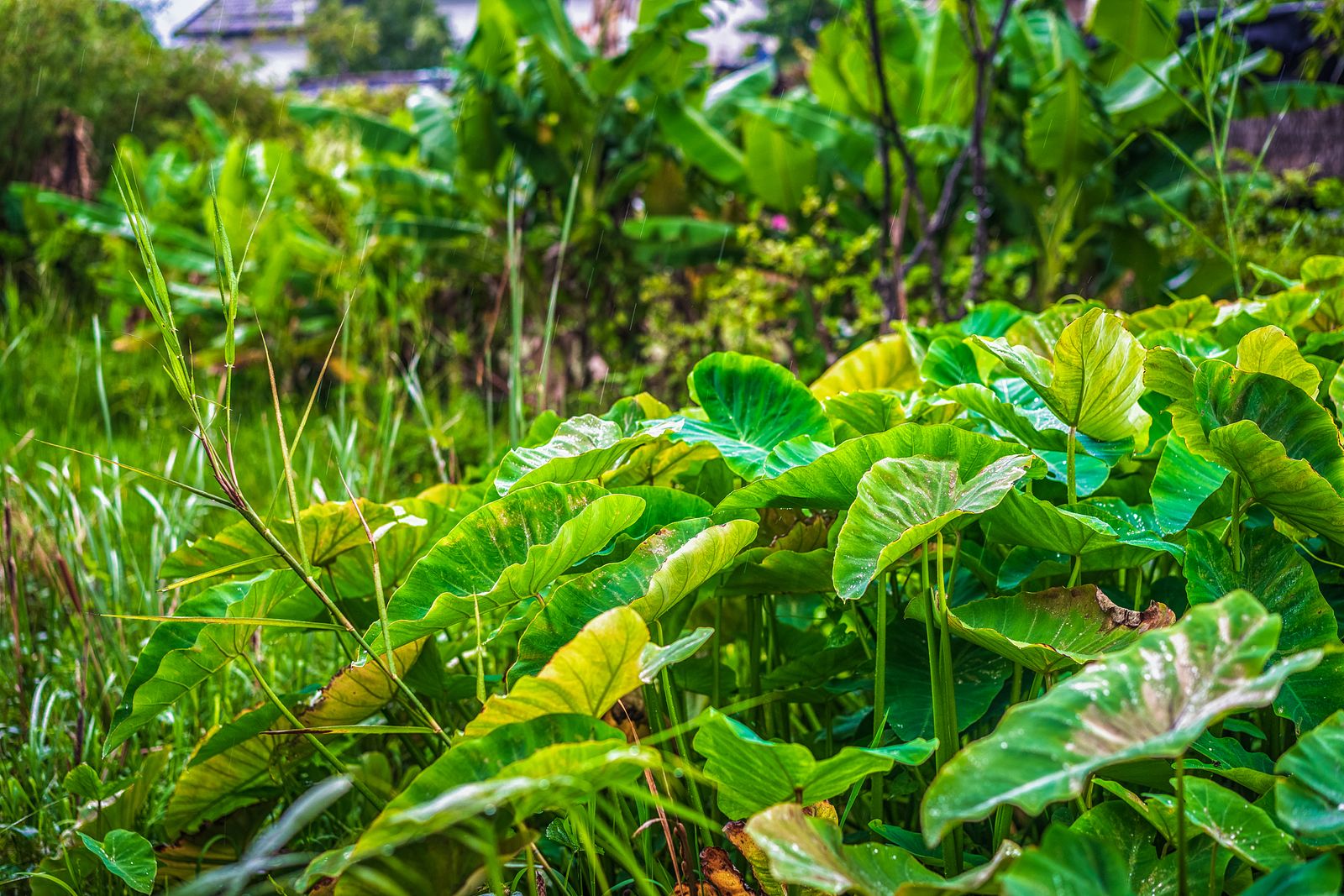 For our meal surrounded by ferns and a lotus-filled pond, we decided to see how Vietnamese fare has influenced foreign cuisine for a change. So, in addition to classic bowls of the north's famous bun cha from Hai Hoi, we ordered a variety of Taiwan via Saigon items from the innovative Phat's Dumpling House. Their pho and bo kho dumplings were too interesting to miss. We also couldn't pass up selecting a few more conventional items including, roasted duck and soy-glazed chicken bao.
The pairing was an unquestionable success. The fusion dumplings' use of succulent beef soaked in five-spice and painstakingly-prepared broth dipping sauce meshed with the charcoal-tinged bun cha, while the fresh ingredients used in all the dishes fostered an overall coherency. This experiment that highlighted the similarities between Asian food traditions and styles and reliance on local ingredients was all the better while surrounded by lush nature with hardly a single car horn in earshot. BAEMIN thus succeeded in establishing itself as an important picnic provider.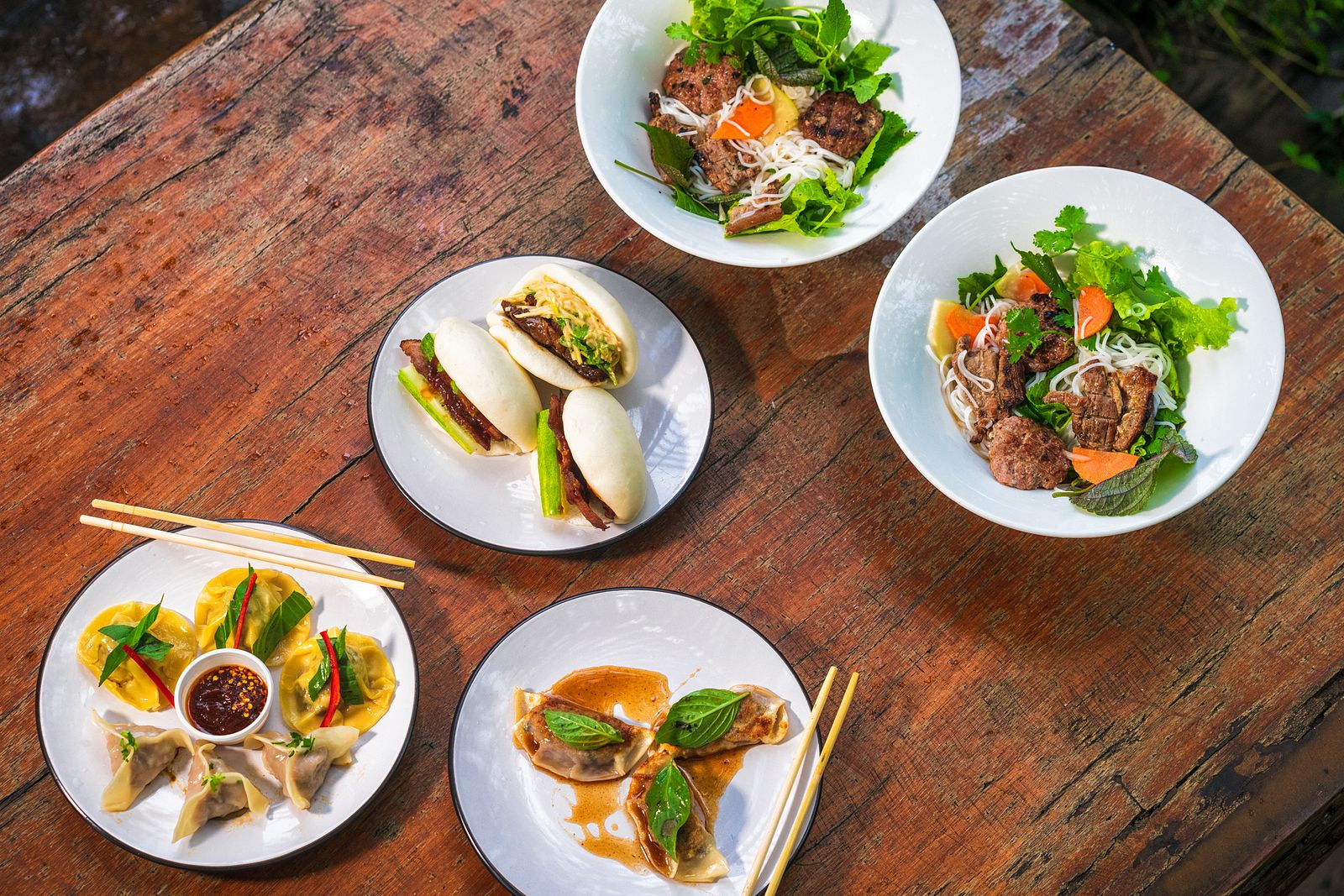 Pallets a wee exhausted, guts a bit bloated, for our final meal we decided to treat our bodies a bit more kindly. We thus selected the simple, fresh and healthy meal that would be the perfect office lunch or post-workout dinner. Poke bowls, a blend of fresh vegetables, rice, proteins, sauces and garnishes, were invented in Hawaii not long ago, but restaurants specializing in them have quickly populated the world. People especially love the ability to customize them: it's easy to tick the boxes on the BAEMIN app to select the exact type of rice, seafood, chicken or tofu, vegetables, sauces and add-ons one prefers. Yet we decided to trust the experts and chose a standard California bowl.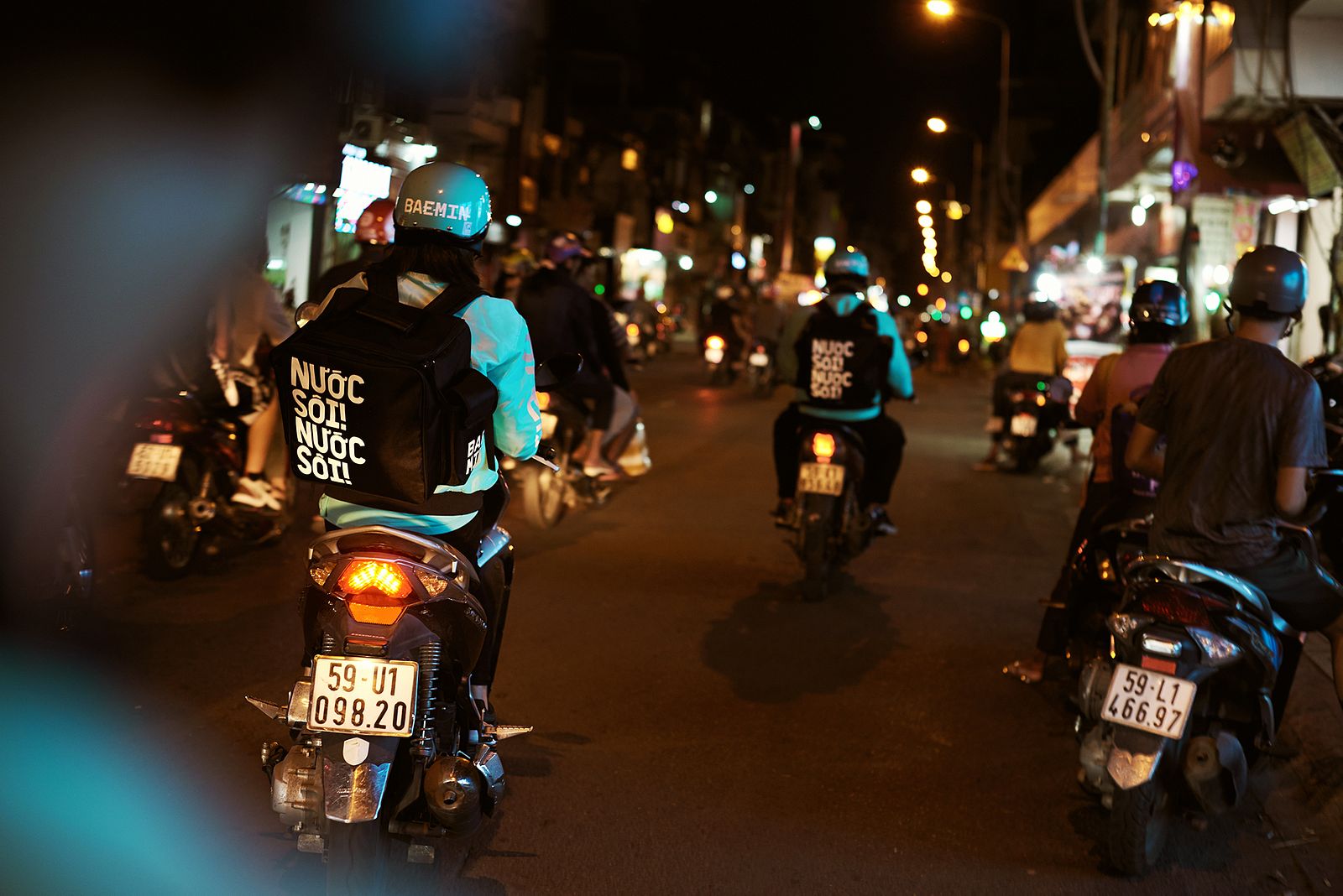 The sashimi tuna, soybeans, lettuce, mango, sprouts, onions and tomatoes were a cornucopia of colors. The piece of art in a bowl was kept perfectly intact despite having been brought across town thanks to what must have been some careful maneuvering by the driver. A bottle of fresh juice from Guananbana enhanced the edible canvas. The natural, pressed fruit juice was cool, smooth and splendidly refreshing. Finishing off the meal left us feeling filled with nutrients and not weighed down. so we could continue our day energized.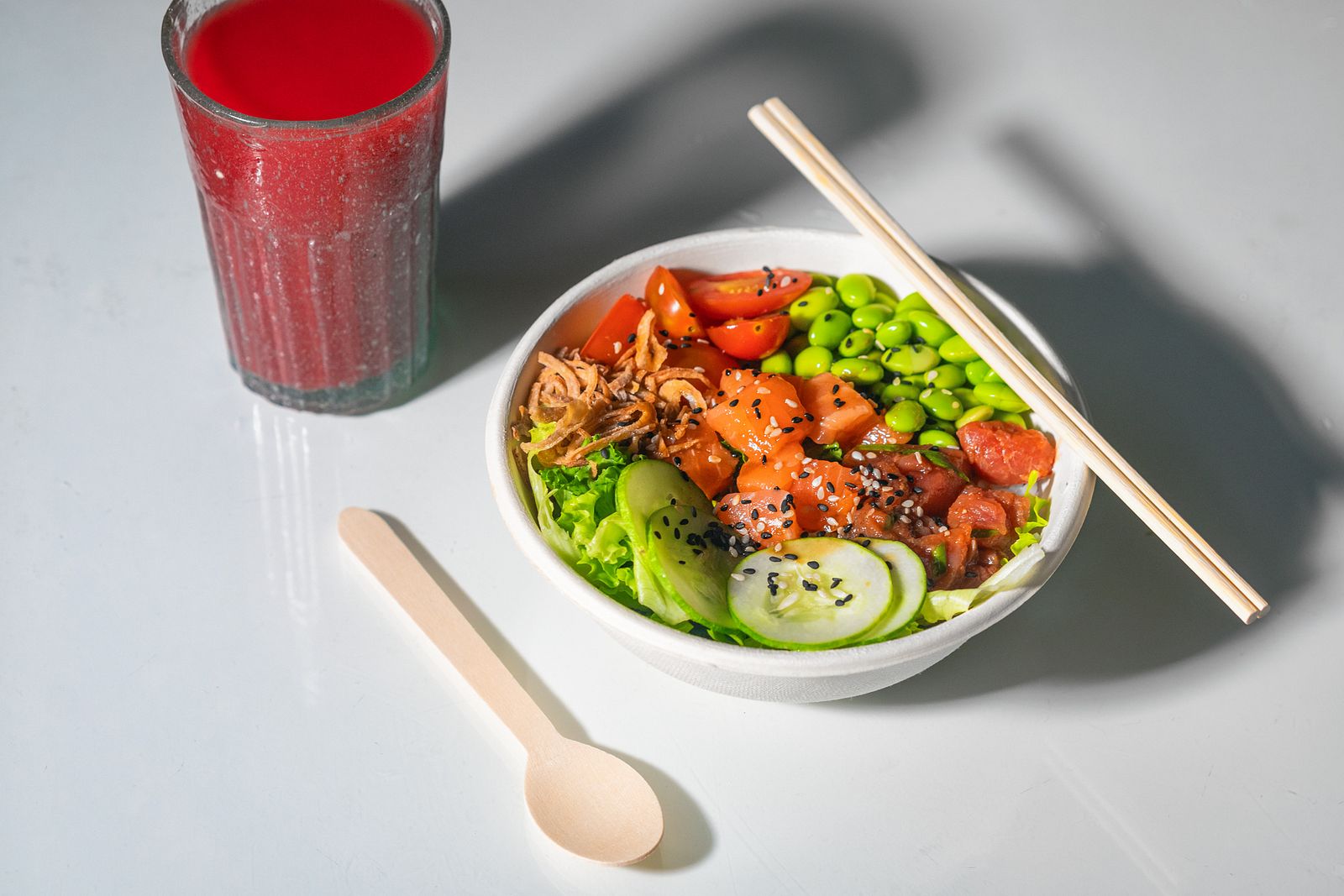 It's no secret that Saigon's up-and-coming food scene provides patrons with nearly anything they could want. But a perhaps overlooked aspect of the development is its ability to let people break conventions and do what our forefathers never could by constructing meals simultaneously situated on separate continents. Of course, if you want to keep things a bit more traditional, BAEMIN has you covered there too. The anywhere, anytime, any food app unlocks the city's complete culinary potential to all hungry Saigoneers.
BEAMIN can be downloaded via Google Play or the Apple App Store.