A swirl of vibrant colors shift and contort into psychedelic shapes and patterns, casting a mysterious dreamscapes throughout the room.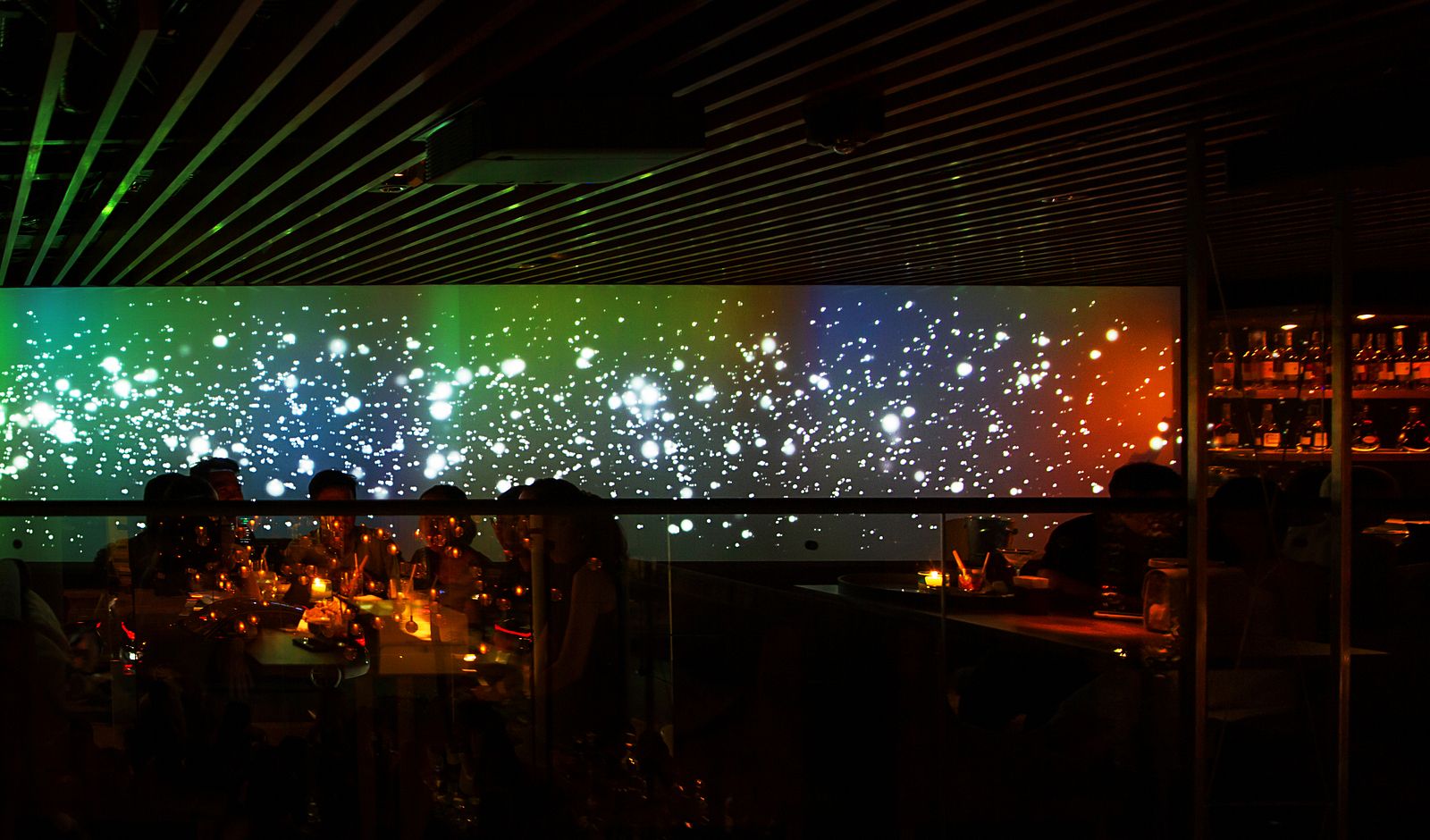 The projected light displays invites sensory and emotional interpretations surrounding the confluence of broad themes including beauty, luxury, modernity and nature. Saigon's 2 Lam Son unveiled the permanent art display during their recent ninth anniversary celebration. Created with the latest technology, the displays were designed by acclaimed Japanese artist Takahiro Matsuo and his company LUCENT Design. In collaboration with the normal lighting, the displays flow through different scenes, color palettes and images inspired by Vietnamese landscapes and cultural touchpoints. Found nowhere else in the city, the presentation adds an ethereal peace and sophistication to one's evening.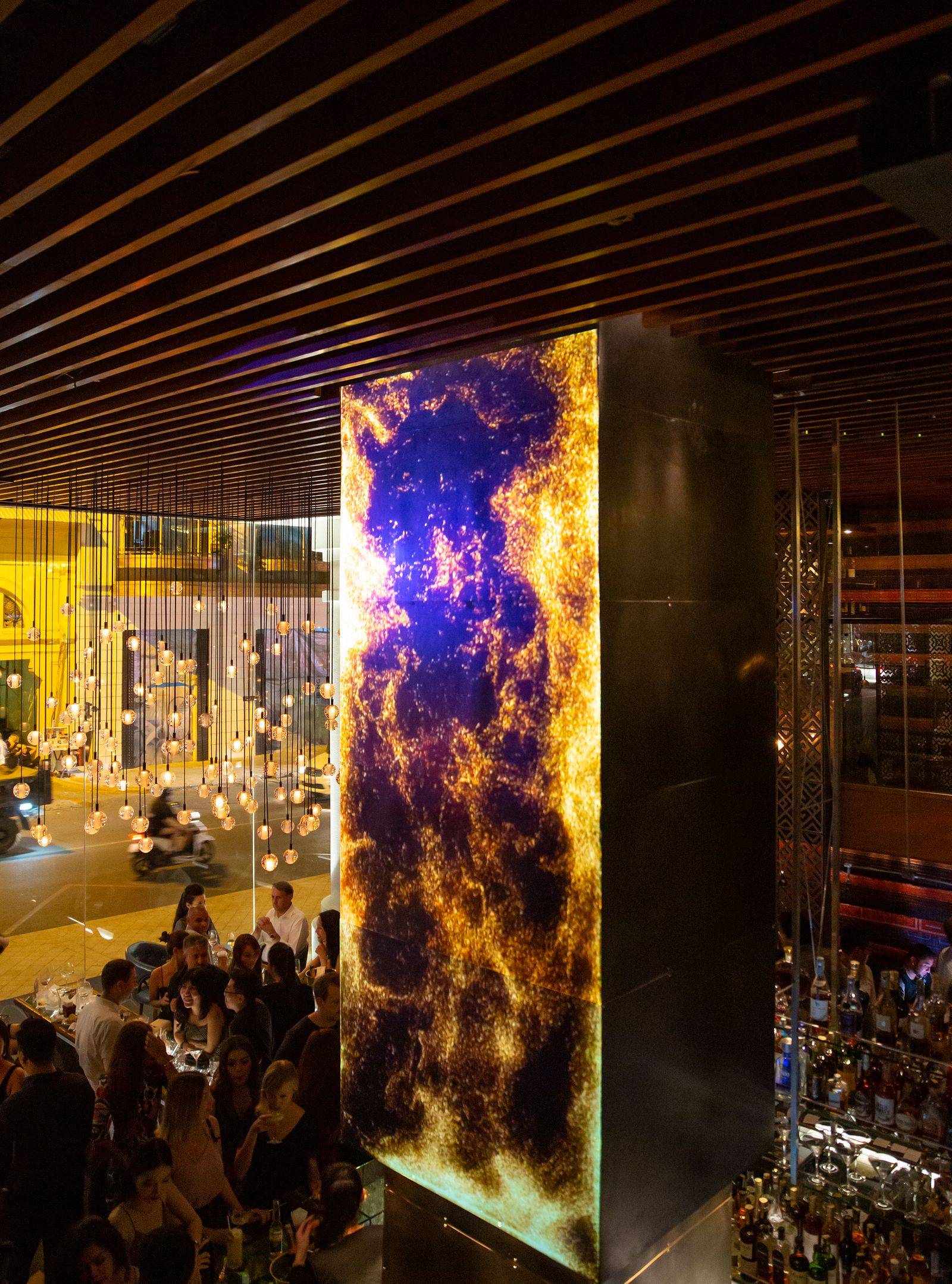 The light show is hardly the only way that 2 Lam Son seeks to bring new experiences to its guests, however. Their Signature Cocktail, menu, for example, contains a great variety of unique and inspired drinks. The Da Me, for example, arrives amidst a billow of smoke enveloping the glass that sits atop a banana leaf beside a decadent piece of chocolate tucked into a nest of ornamental grass. Despite its elaborate presentation, the drink takes inspiration from nước đá me, a simple beverage that holds a special place in the childhood memories of many Saigoneers. 2 Lam Son's Da Me adds to the sweet tamarind and rich peanut flavors a smoky single-malt Scotch base. Other uniquely Vietnamese selections include one that blends betel leaves, lemongrass and herbs, as well as another vodka vermouth-based drink that emulates the popular beetroot soup, canh củ dền.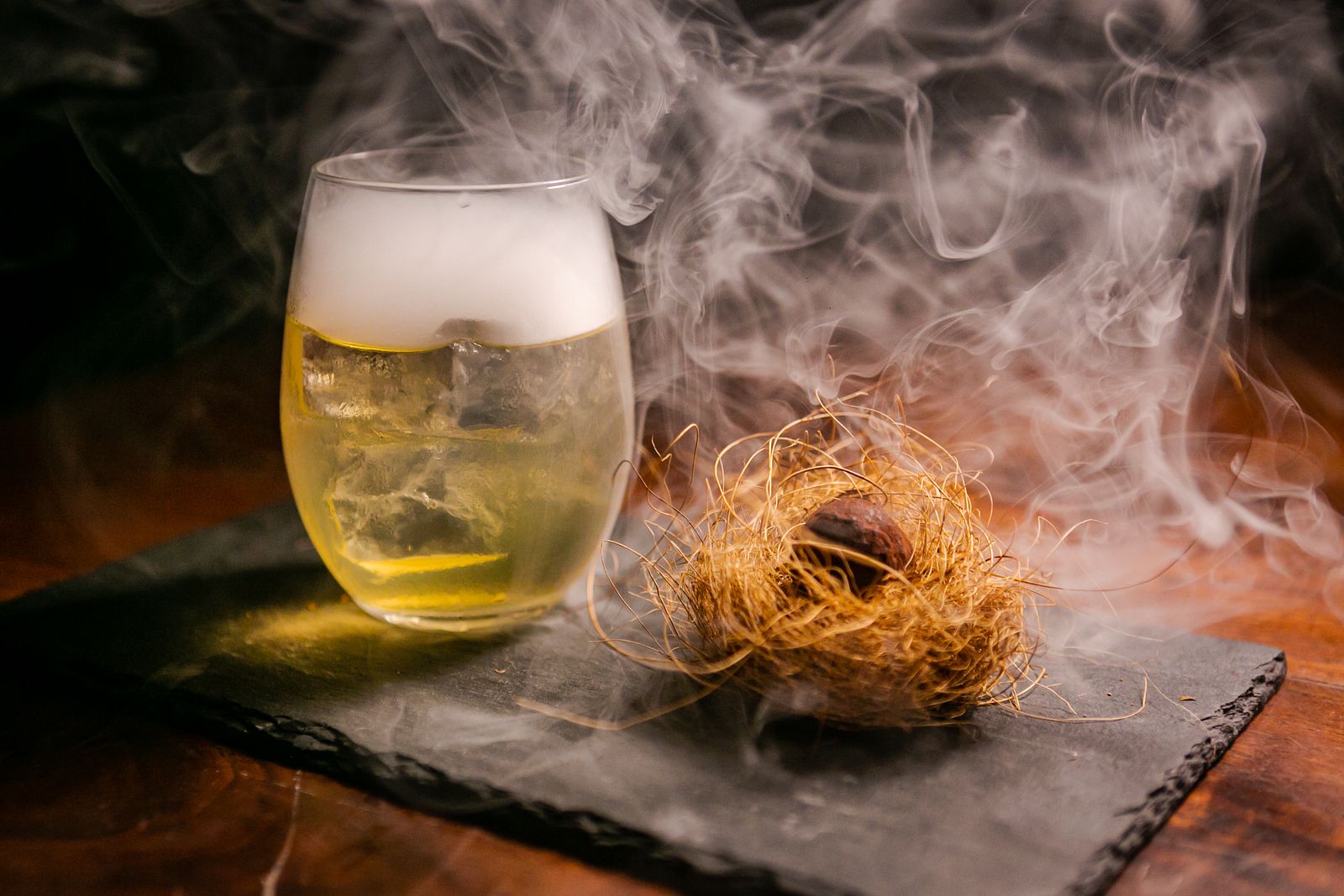 2 Lam Son is located on the ground floor of the renowned Park Hyatt Saigon, but rather than play it safe and only offer familiar drinks that many associates with hotel bars, bar manager, Giacomo Maroccia explains that the Signature Cocktail menu is "an opportunity to be creative and experiment; not to be formal."
To create the drinks that use distinctly Vietnamese ingredients such as rambutan, pumpkin flower and coconut coffee jello, Maroccia looks to his staff, relying on their knowledge of local flavors and tastes. Maroccia has experience working in the United States, Switzerland and his native Italy, but notes that he must adjust the menu to fit Saigon. He estimates 80% of 2 Lam Son's visitors live in the city, and Vietnamese tend to gravitate towards sweeter, spicier and sourer drinks, although appreciation for dry and bitter drinks is increasing. A sweet lychee and strawberry mojito, for example, has consistently been one of the most popular drinks since the bar opened nearly a decade ago, explains Phuong, one of the bartenders working when Saigoneer visited.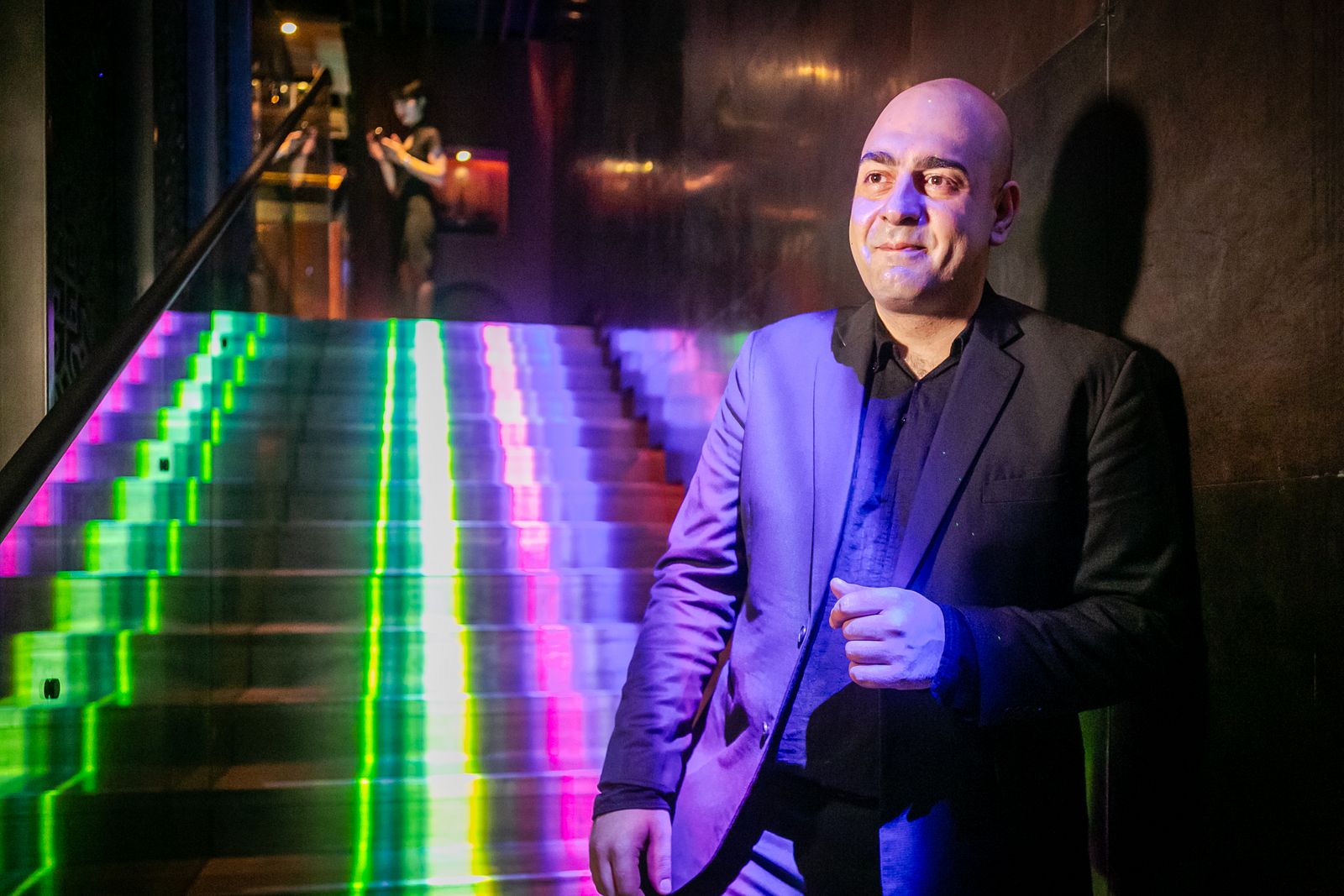 Further contributions to the innovative drink menu come from the famous mixologists that visit as part of Lam Son's World's Best Bar series. The three-day events include masterclasses open to the public for technical instruction and fun, interactive practice. The annual event proved so popular it was added to Park Hyatt's Passion Week the last two years. The drinks produced by the guest bartenders sometimes end up on the Signature Cocktail menu, while the staff gains valuable skills from working with masters that they make use of every night.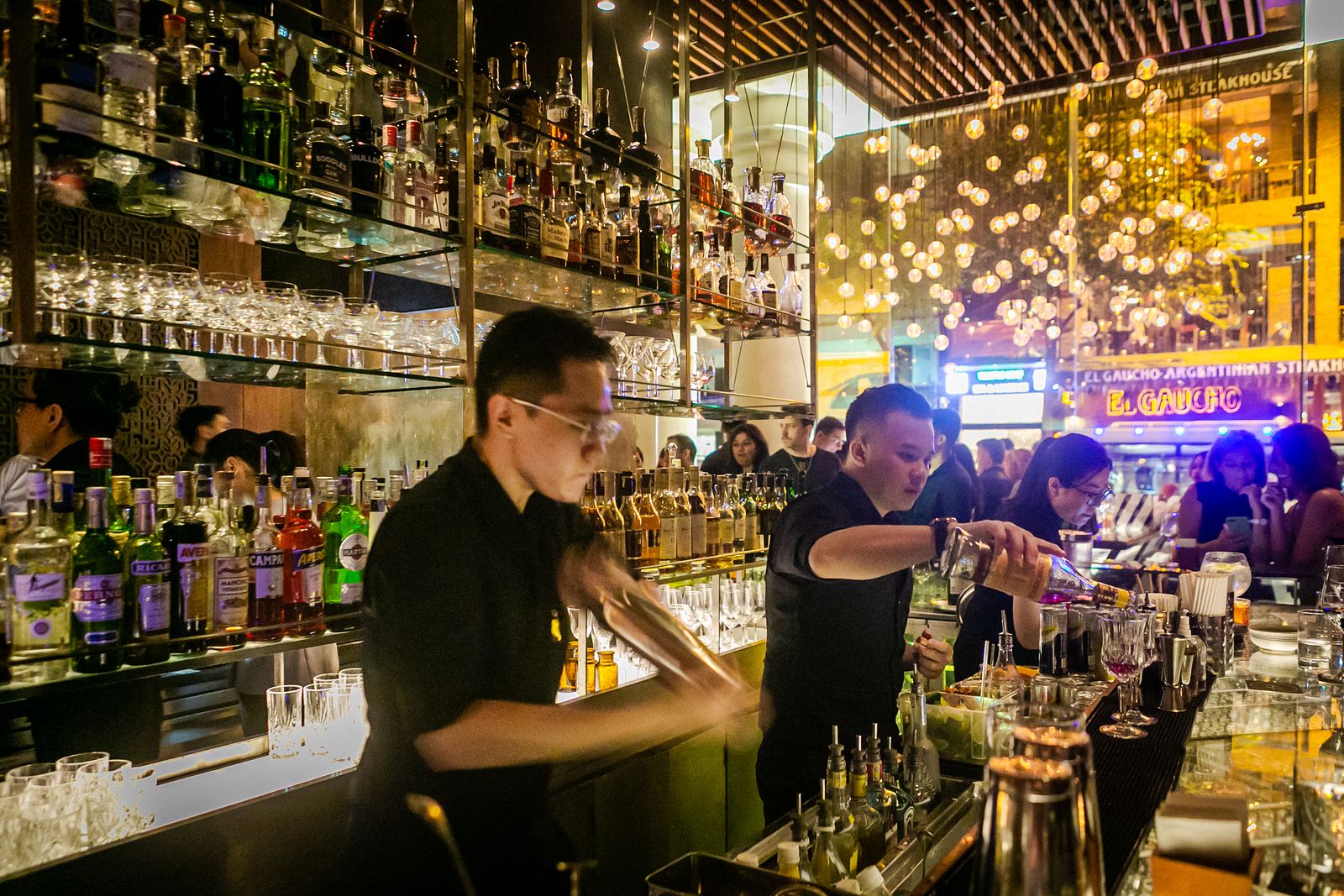 In addition to the World's Best Bar series, 2 Lam Son offers a number of signature nights that highlight different aspects of their menu. Wednesday night's Ladies First involves limitless gin drinks, Thursdays pair live jazz, funk and soul music with single-malts and cocktails, while Champaign Friday encourages guests to celebrate the arrival of the weekend via Moet and Chandon Imperial Brut Champaign backed by live DJ music. When Maroccia arrived he invited Berlin-raised DJ Duca Dan to serve as resident DJ, spinning an eclectic mix of cutting-edge music every evening after the nightly Happy Hour.
2 Lam Son's decor reflects the menu's commitment to local flavors and its young, high-end clientele. A sleek 360-degree bar with a towering glass shelf of bottles sits at the center of the main floor surrounded by intimate tables. All along the wall, handmade tapestries from ethnic minorities in Sapa create a colorful backdrop for conversations that are given further intimacy thanks to wooden dividing walls that contain classic Vietnamese patterns.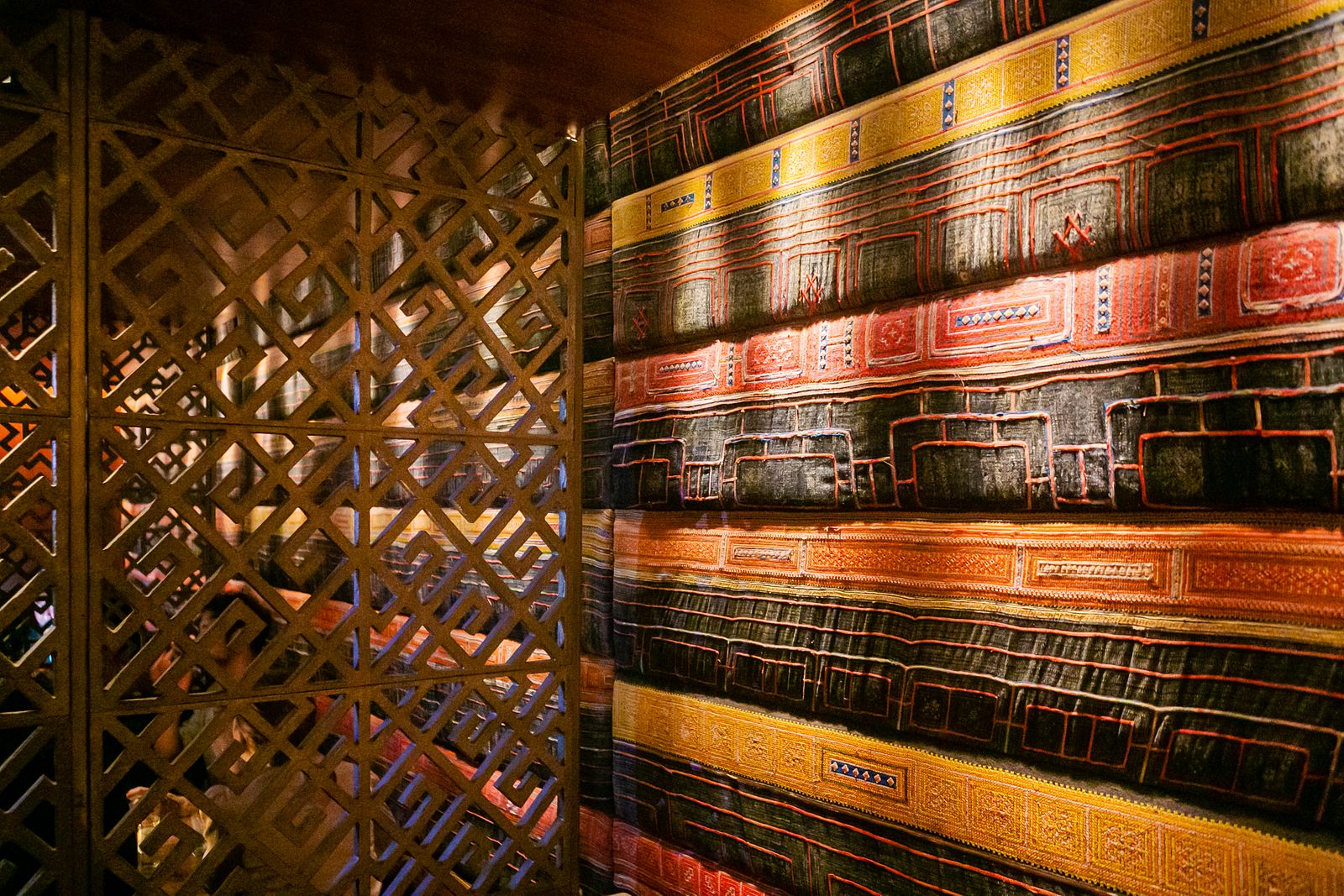 2 Lam Son's packed house for the above-mentioned anniversary party when the light artwork was unveiled made clear the bar's popularity amongst Saigon residents. Its success owes itself to far more than just a great location in one of the city's most prestigious hotels, however. Through an innovative menu and design inspired by Vietnamese culture and continual efforts to stay ahead of trends, as exemplified by their visiting mixologists and light installation, it consistently provides world-class experiences for friends, co-workers and couples every night of the week.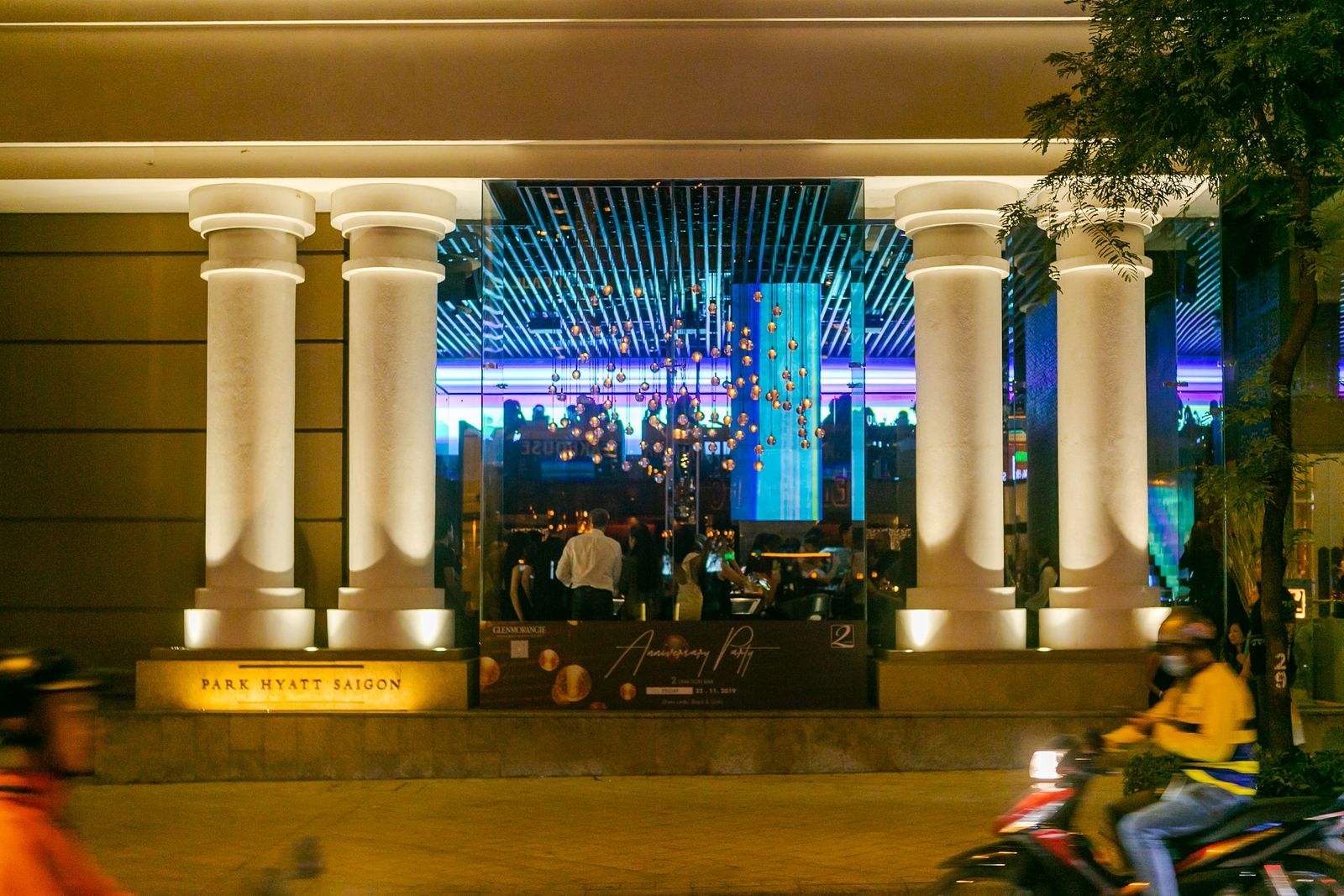 +84 28 3824 1234
Park Hyatt | 2 Lam Son Square, D.1, Ho Chi Minh City