"Granola Guy" wasn't a name that Peter Gluckstein expected to answer to when he moved to Vietnam two years ago.
After selling his marketing agency in the United Kingdom, Peter planned to rest and relax with his wife and two young children in Hoi An, a city they'd fallen in love with during previous vacations. But while he loves pho, after a month of eating it for breakfast he had an insatiable craving for granola, one of his favorite morning foods.
Invented by John Harvey Kellog in the late 19th century to serve at a radical health-focused retreat, granola is a staple in many western countries, where it is typically eaten with milk or cereal for breakfast or munched on by the handful as a snack. When he went searching for the tasty blend of baked oats, fruits and nuts, however, Peter could only find a few expensive imported brands.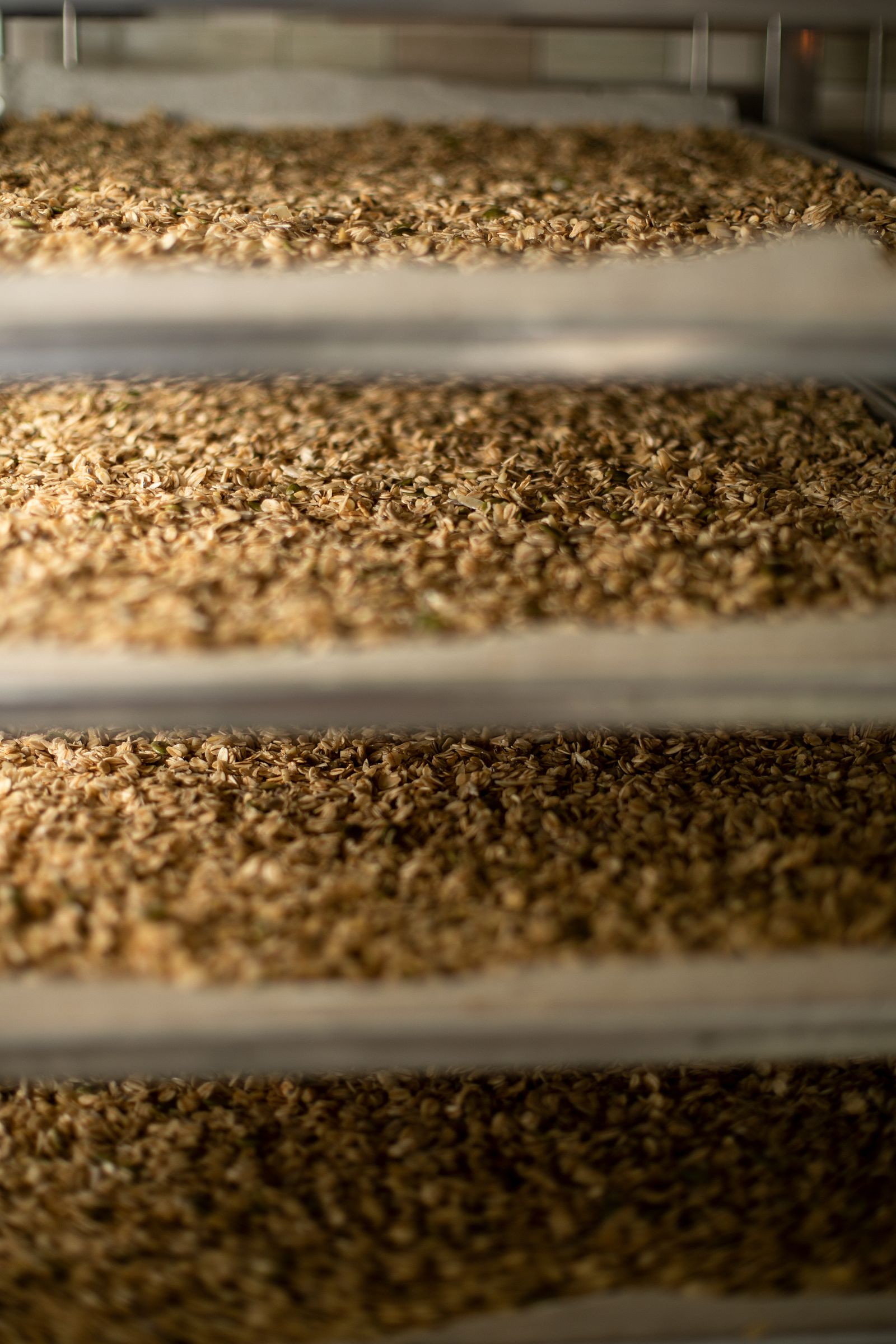 He thus decided to make his own. He tried some online recipes, tweaking them to his liking and baking it in his kitchen's small toaster oven. He was so pleased with how it turned out that he posted about it on a Facebook page for expats. The response was quick and overwhelmingly positive, and he began selling it to people hankering for their home country flavors, as well as a few curious locals.
Reaching the Local Market
Thuy Nhung Nguyen first tried Peter's All Day Crunchy Granola when a guest at the golf club where she worked offered her a sample. She immediately fell in love with it and reached out to Peter inquiring if she could sell it on his behalf. Relying on her experience in the tourism industry and familiarity with Facebook sales, she quickly began selling more of it than Peter was. She later joined his team at Pete's Luxury Wholefoods full-time and has proven to be a crucial partner.
In addition to her adeptness at online promotion patterns in Vietnam and translating marketing materials, Nhung has helped introduce granola to Vietnamese customers who aren't very familiar with it by offering samples at events and posting explanatory videos. Peter notes that Vietnamese people will initially try to eat each element individually, rather than consuming it all at once, so as to best savor the complex taste. As with many foreign foods, Vietnamese have in turn adapted it to some of their local preferences, and Peter was surprised to learn it works well paired with hot tofu and even sprinkled on watermelon with peanut butter.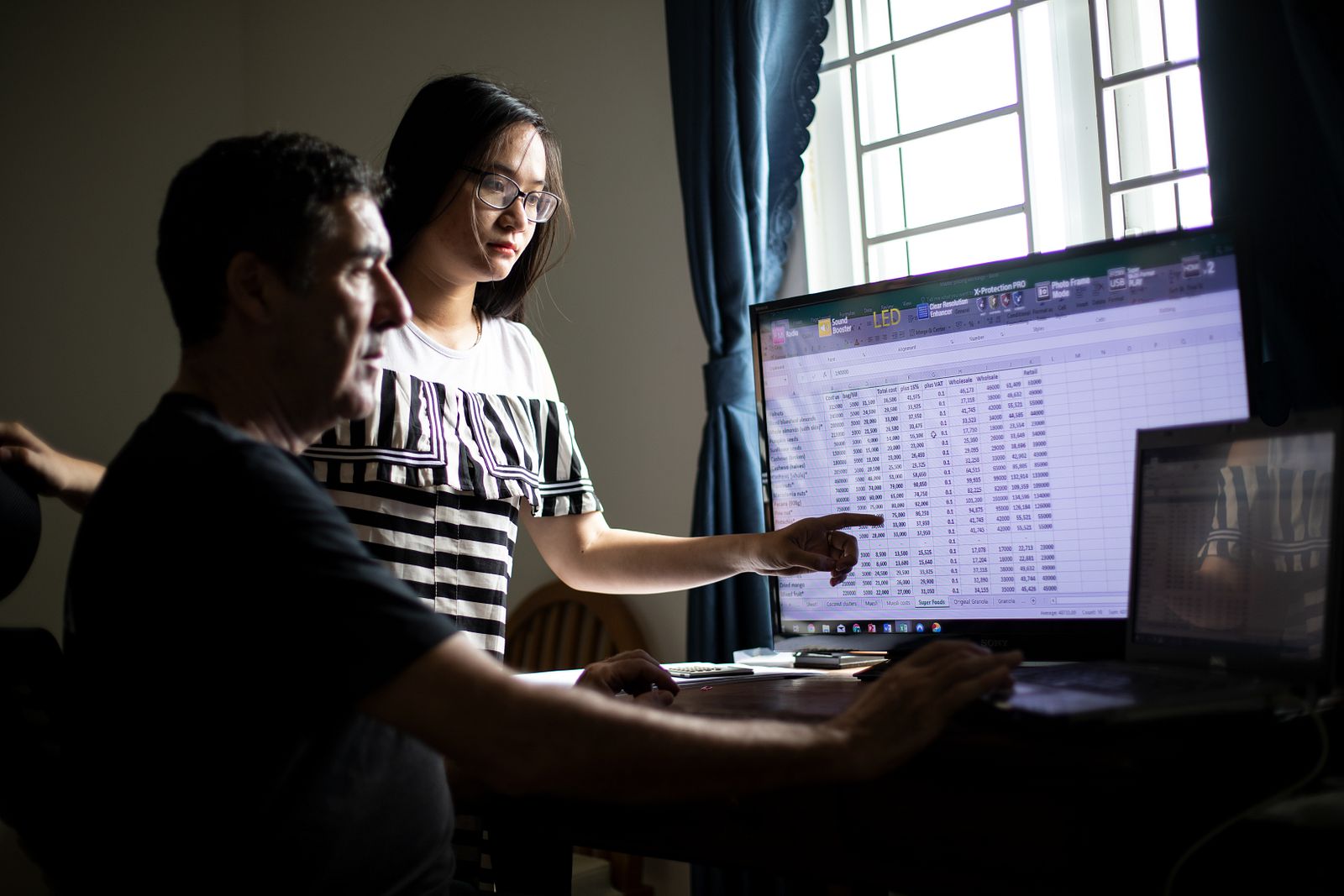 Moving Out of the Home Kitchen
As demand for Pete's All Day Crunchy Granola rose, they needed to scale up their operation. They established a deal with a local banh mi bakery to use their ovens in the afternoon, but quickly outgrew that and rented a residential home where they could install their own ovens. Two full-time bakers were hired to keep up with the orders; and to make everything official, the team filled out all the necessary business licensing and registration information and undertook health and safety tests.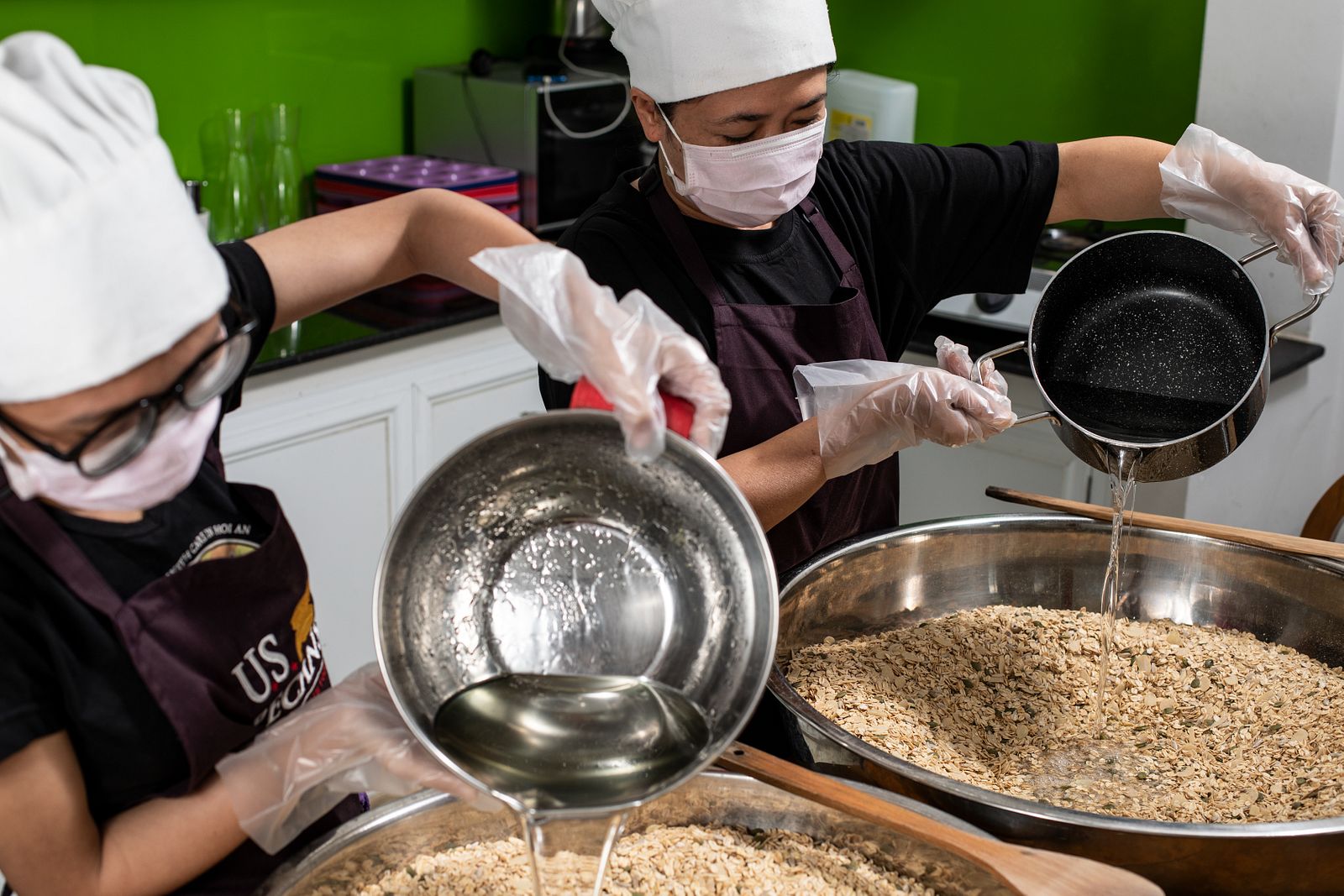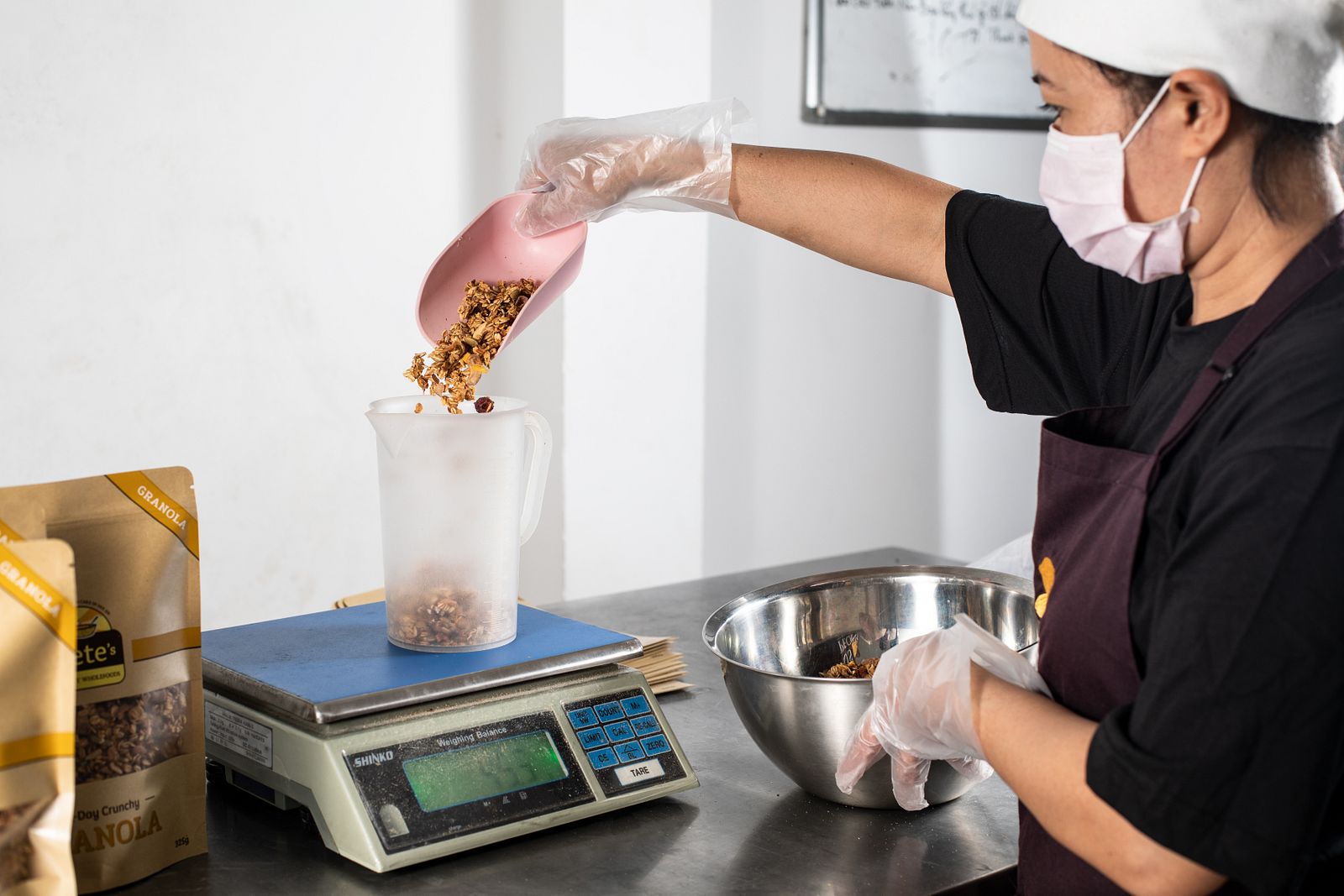 Peter's first order of raw oats from Australia was a mere four-and-a-half kilograms, and now they order by the half-ton. Their orders for Vietnamese cashews, mangos and coconuts, as well as imported pecans, walnuts, pumpkin seeds, cranberries and almonds, have all increased as well, which brings down consumer costs considerably. The recent arrival of new packaging will help them get their products into a range of grocery stores, in addition to steadily adding cafes and coffee shops in Saigon, Hoi An, Da Nang, Nha Trang, Quang Binh, Thanh Hoa and Hanoi, as well as direct ordering.
More than Just Granola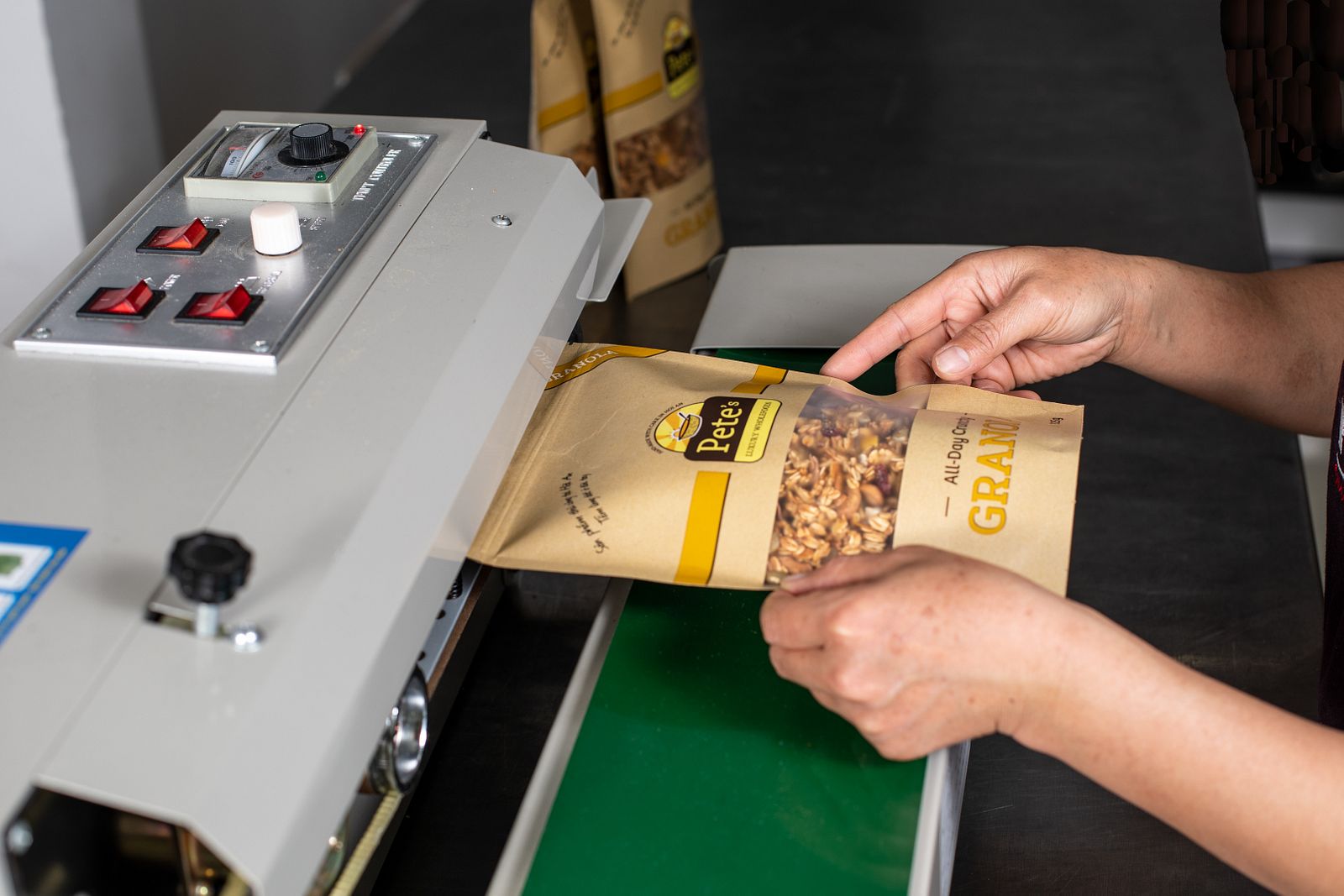 Trail mix is essentially granola without oats, while muesli is granola with oats that have not been baked. Considering the overlap of ingredients, it made sense for Peter to roll out versions of each. Trail mix is perfect when eaten on its own, while muesli is best consumed with milk or yogurt. They can even be mixed together to adjust the ratio one prefers of fruits and nuts to grains. Peter's also experimented with new variations of the core All Day Crunchy Granola with a special Tet mix that incorporates watermelon seeds, pomelo, passion fruit, crystallized ginger and tangerine, nutmeg, cinnamon, cloves and allspice, and a similarly festive Christmas version. And most recently, he's made use of his coconut supplies to produce Crispy Coconut Clusters which consist of coconut strips, sunflower, pumpkin and chia seeds and a little ginger and raw sugar cane.
One of the aspects of his business that Peter is most proud of is the involvement of his family. For example, he wanted to make granola bars but hasn't yet been able to source the necessary machines, so in the meantime, he bakes them in muffin trays. Upon seeing them, his eight-year-old daughter, Lottie, dubbed the snackable morsels Granola Jacks. His family also designed the company's coracle boat logo.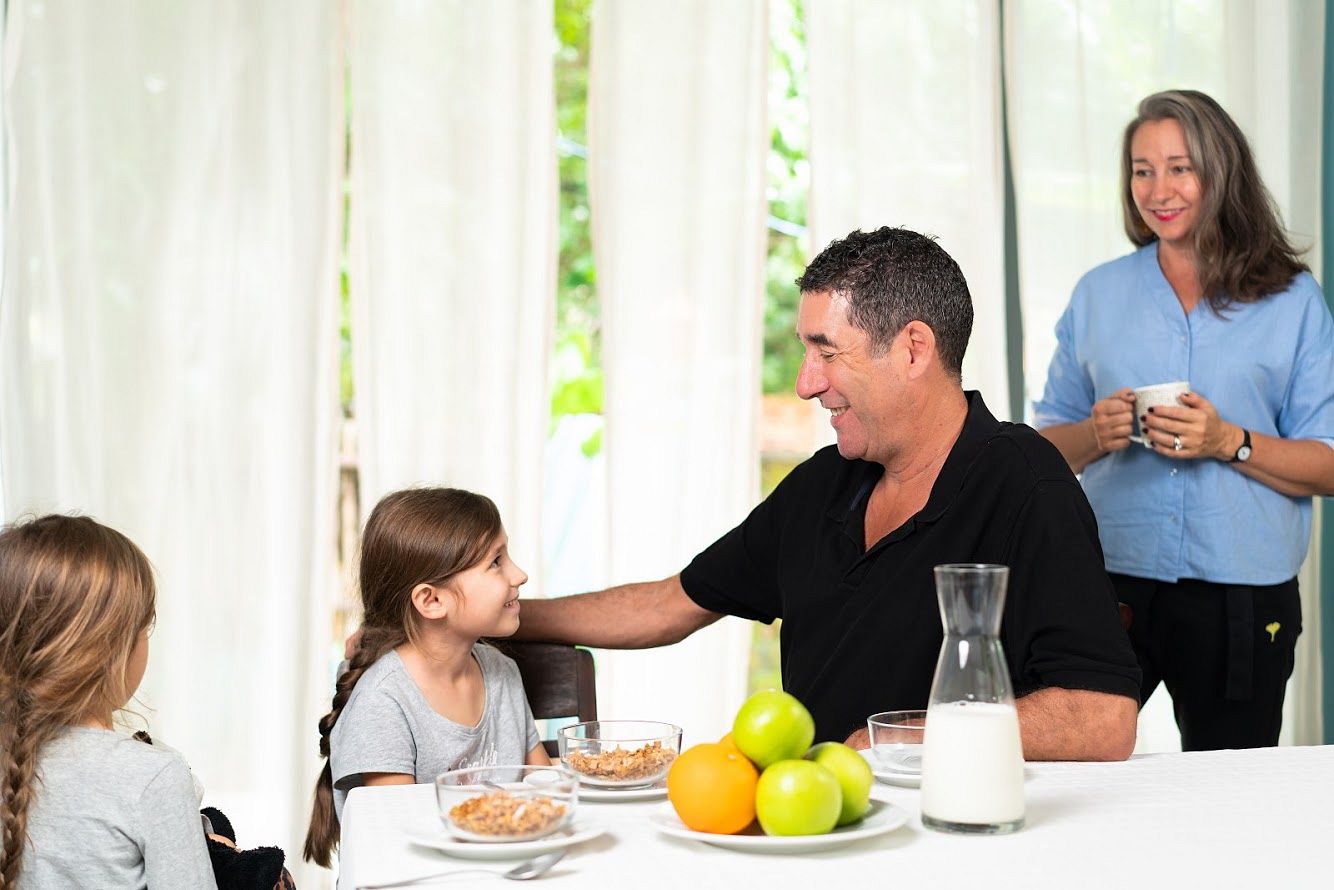 "It's completely random, so bizarre," Peter says as he struggles to comprehend the unexpected direction his life has taken. He attributes the success of Pete's Luxury Wholefoods to the simple fact that his products taste really good. "If I actually get someone to try it and can explain it to them, they'll buy it five times out of five," he says.
People appreciate that the products use natural ingredients and don't include extra sugars or high-fructose corn syrup. The versatile and unique snacks, therefore, meet people's desires for healthy, vegan options. In the future, Peter may have to move back and forth between Europe and Vietnam for the sake of his children's school, but he has a good team in place and is certain that regardless of where he is in the world, the "granola guy" will have a presence across the country.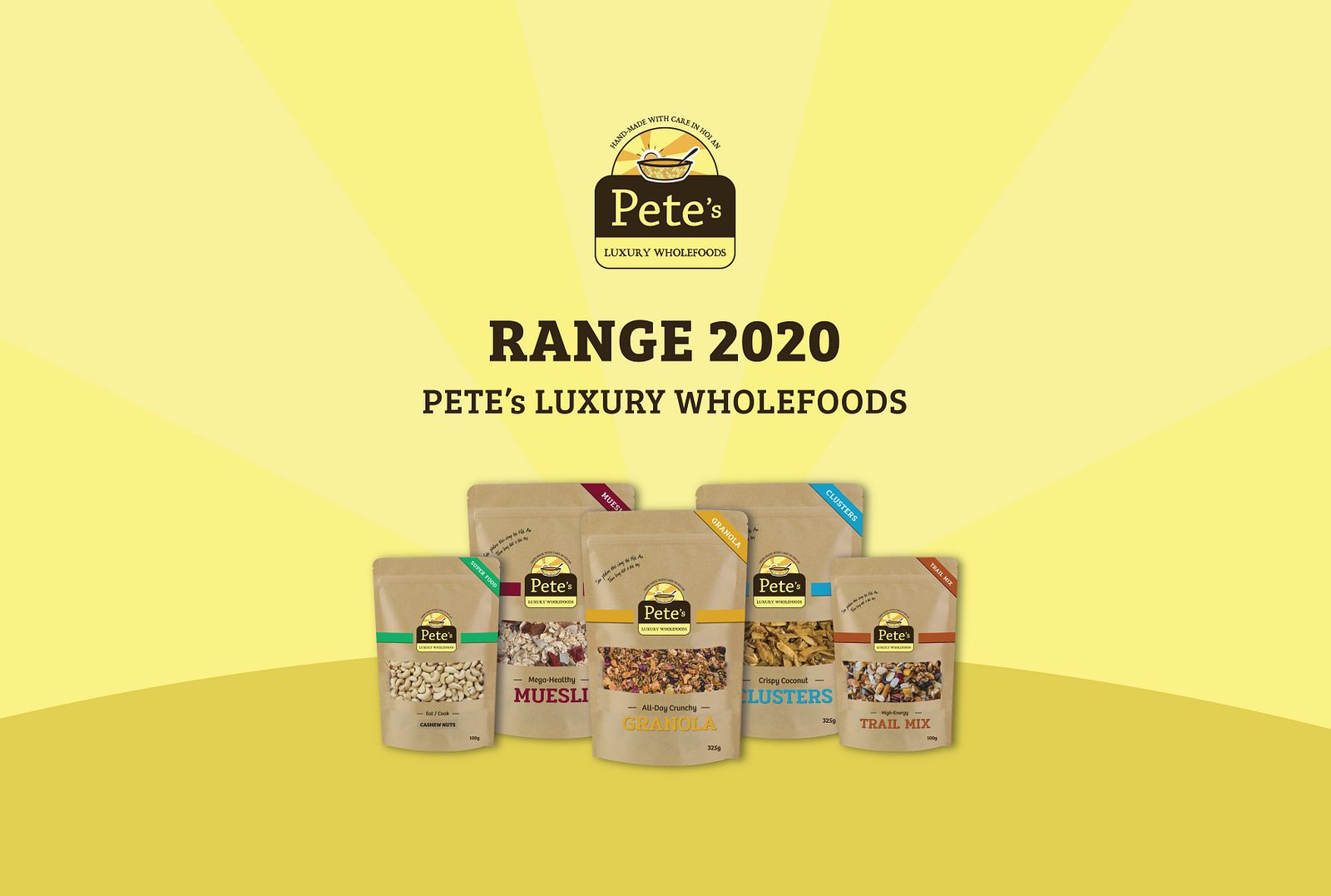 Pete's Luxury Wholefood's website
Pete's Luxury Wholefood's Facebook
Phone: 079 572 7798