Truly new dining concepts are few and far between in Saigon with typical fine dining and set menus occasionally being joined by the likes of "night brunches." Some venues choose to be a bit more daring in their approach to menu designs, such as Miss Thu. Perched atop Fusion Original Saigon Center, it offers a fine example of how familiar tastes can be blended in captivating new ways.
Saigoneer has previously delved into the story of this unique restaurant that has a particularly cohesive character thanks to its namesake, a fictional composite of Vietnamese culture conveyed through culinary identity.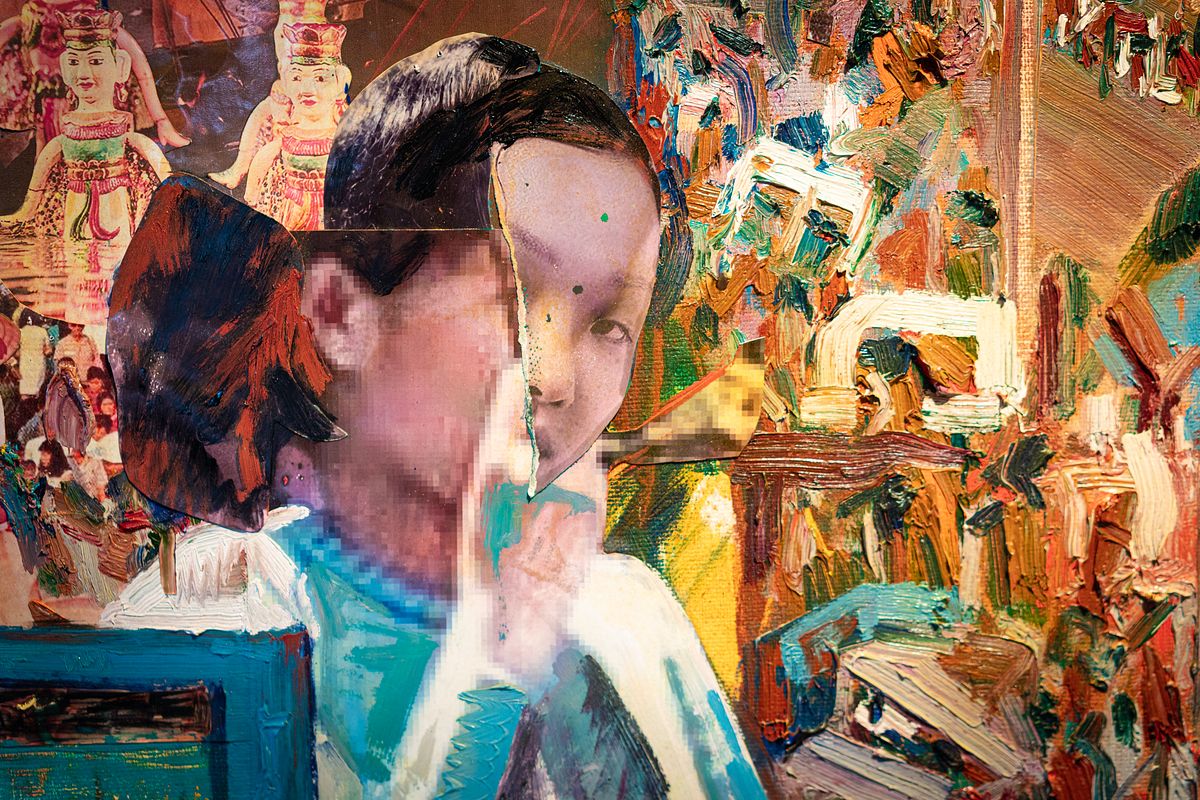 Since opening last year, the restaurant has dedicated itself to creative endeavors, often food-related and frequently layered with art, music and fashion. This self-described story-led restaurant that specializes in Vietnamese-inspired cuisine is the perfect incubator for a menu concept so new, that its chef hasn't yet found a term that adequately describes it.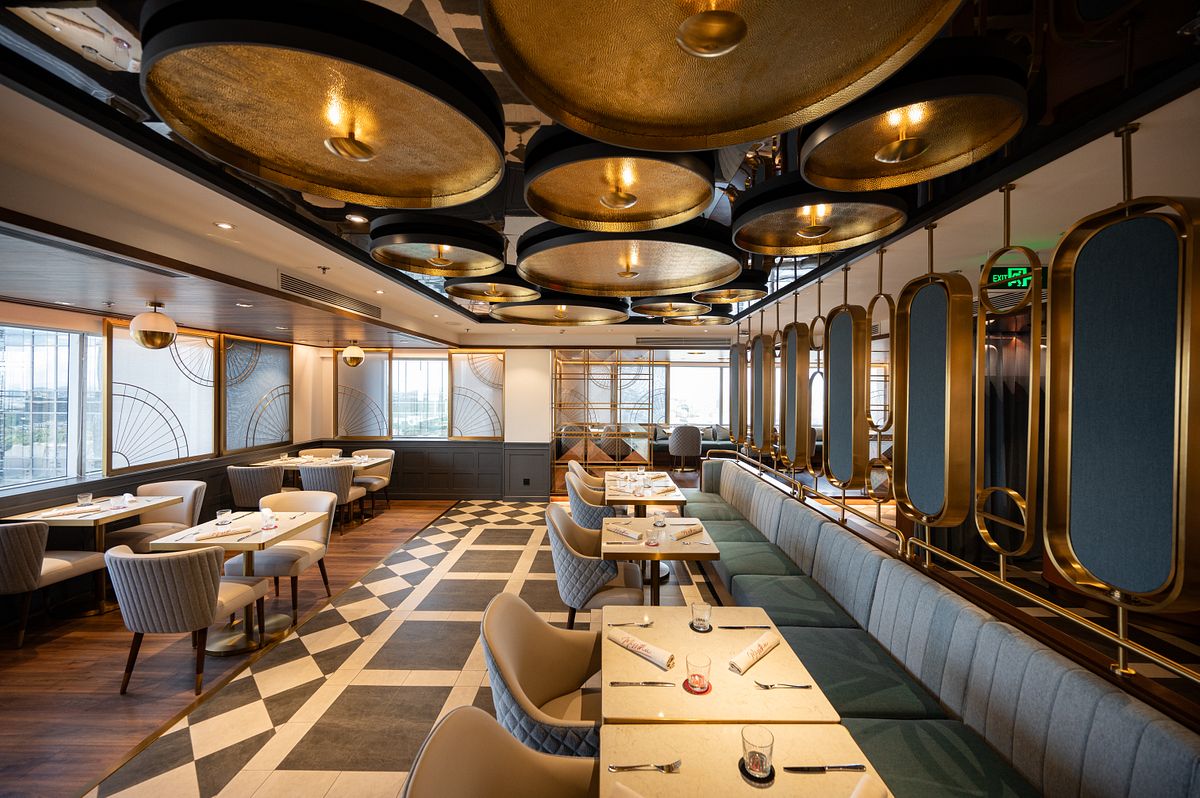 Though perhaps some risk involved in unleashing an anonymous culinary composition, there's clear intention behind the dishes and drinks served.
The menu for this Friday-only night culinary jaunt comprises 17 dishes and 12 special drinks. Guests are treated to as much of each as they'd like, depending on the whims of their appetites and which package they select.
In Miss Thu's fictional travels, she trots the globe to explore different ingredients and techniques. Head chef Arnaud Daleau uses this tale of border-hopping as a guiding principle for his menu. The blending of culinary regions is particularly obvious in the miso-glazed black cod and roasted bone marrow wagyu beef brisket served in a bao bun which stand out as one peruses the menu.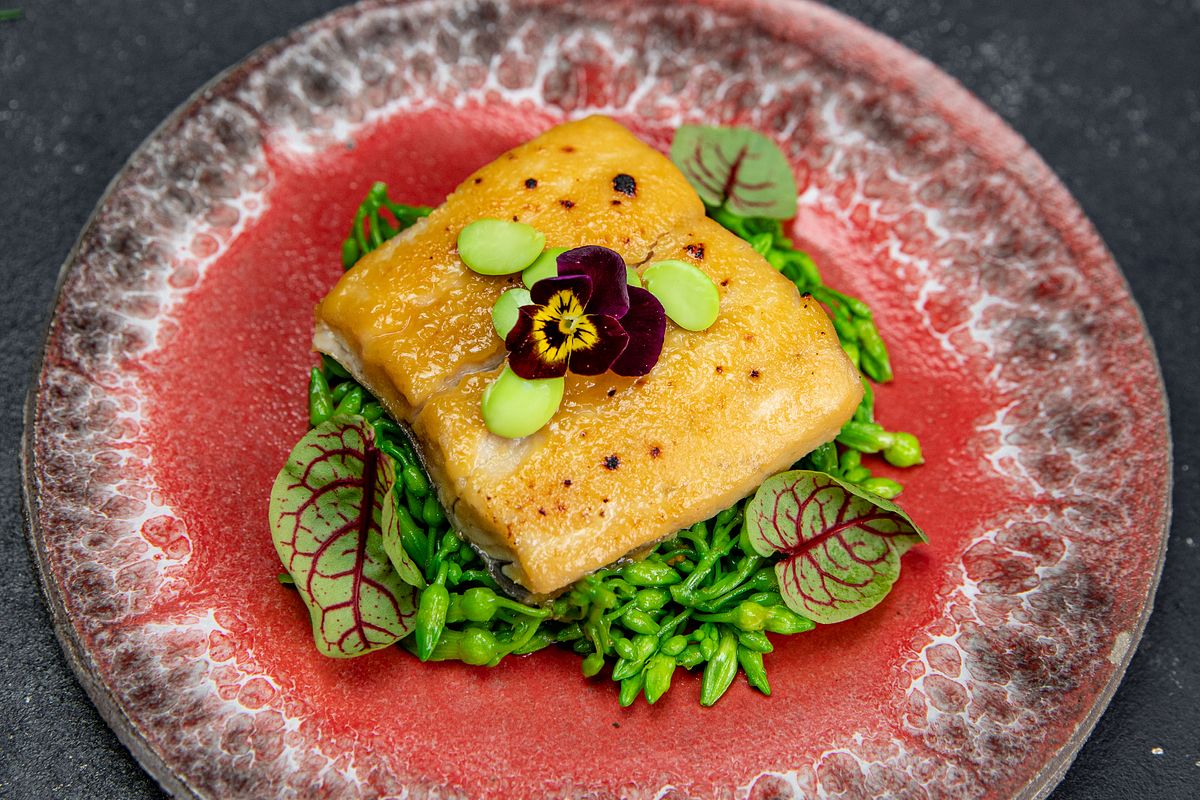 Miss Thu's adventures appear in subtle ways as well. Lotus seeds are used to make the pita bread served alongside hummus, while the beef tartar is seasoned with fish sauce, chili and sesame leaves. Local mainstays also experience a cultural flavor exchange with items such the bánh bèo which is constructed with parma ham and Nha Trang oysters paired with lemon sorbet.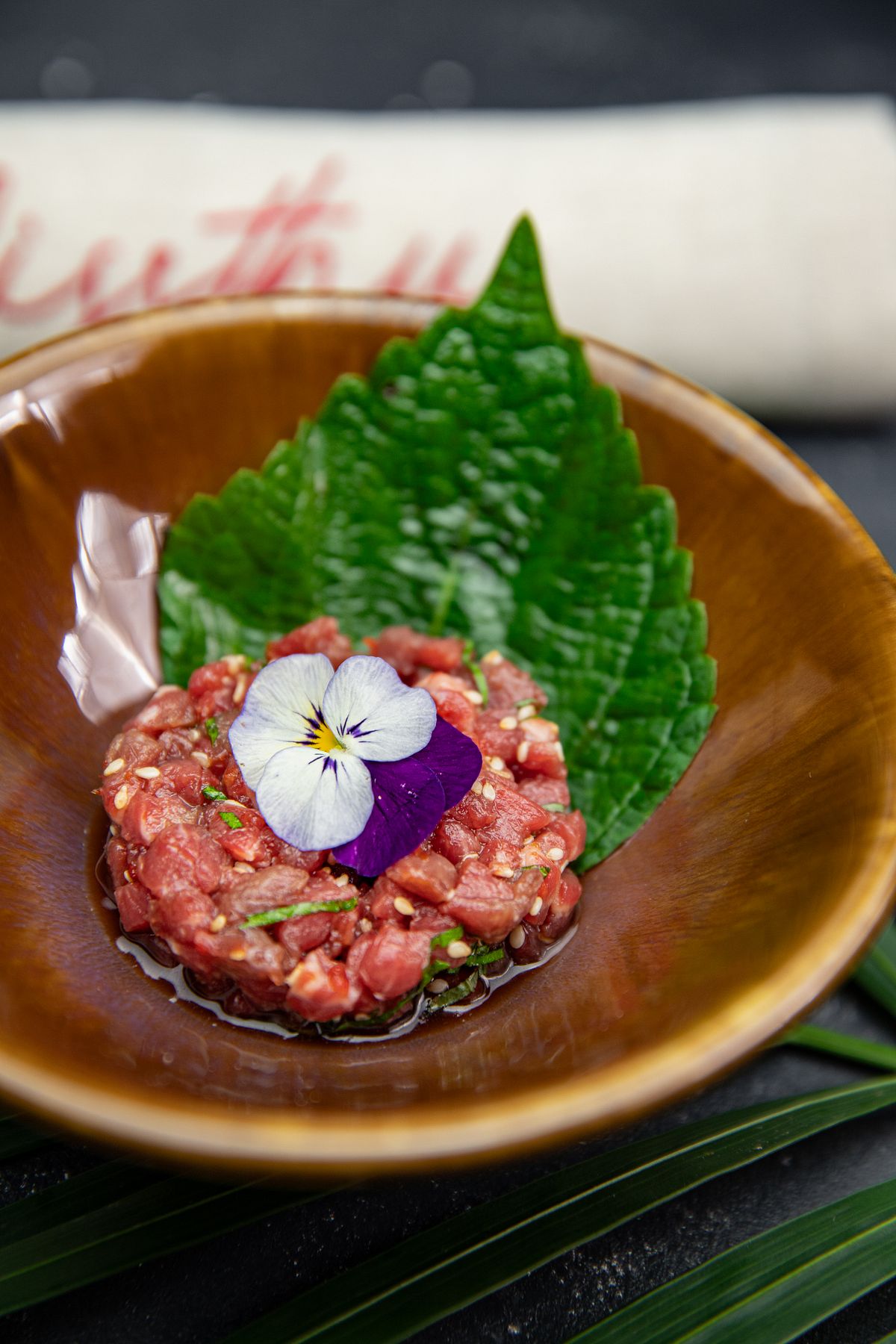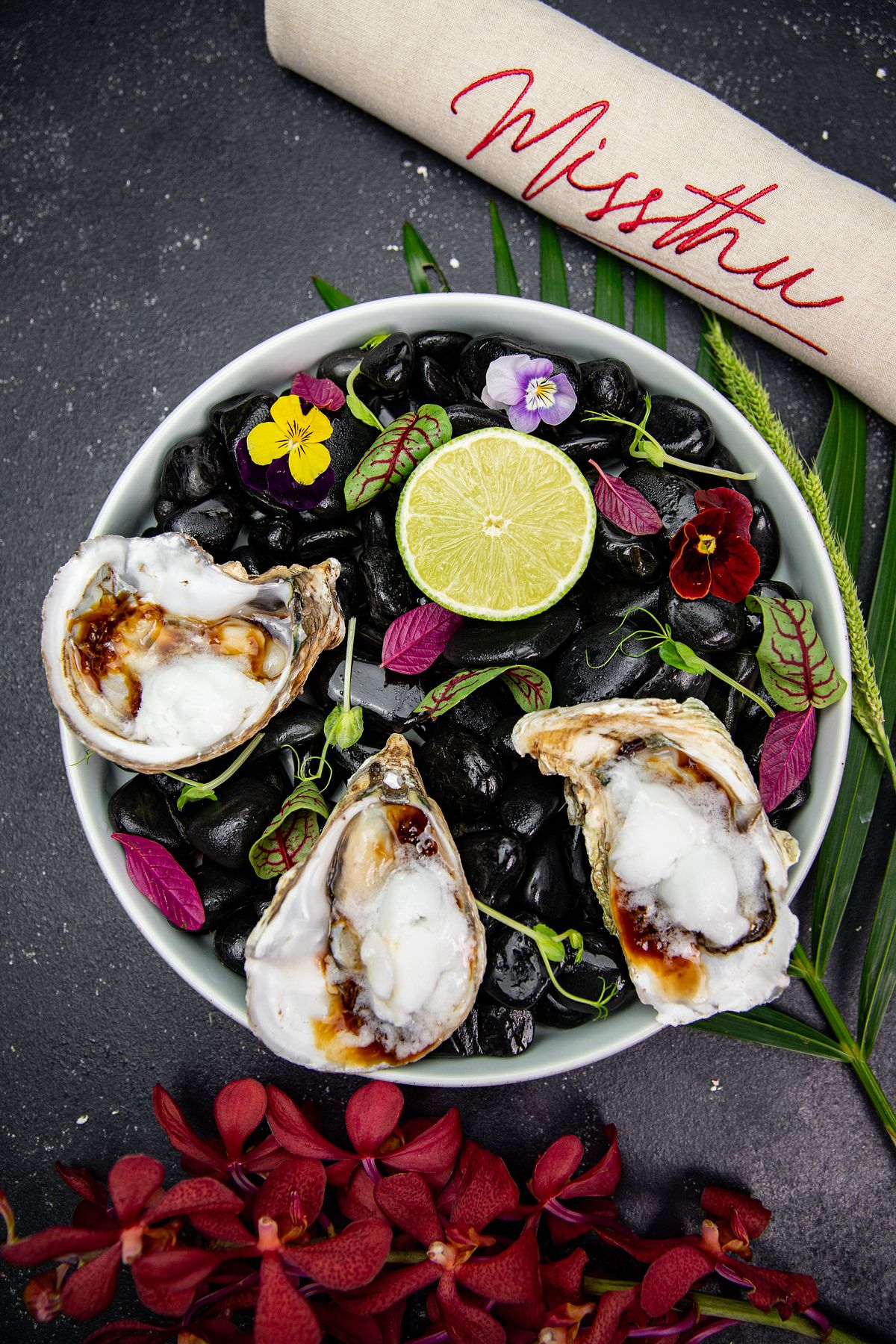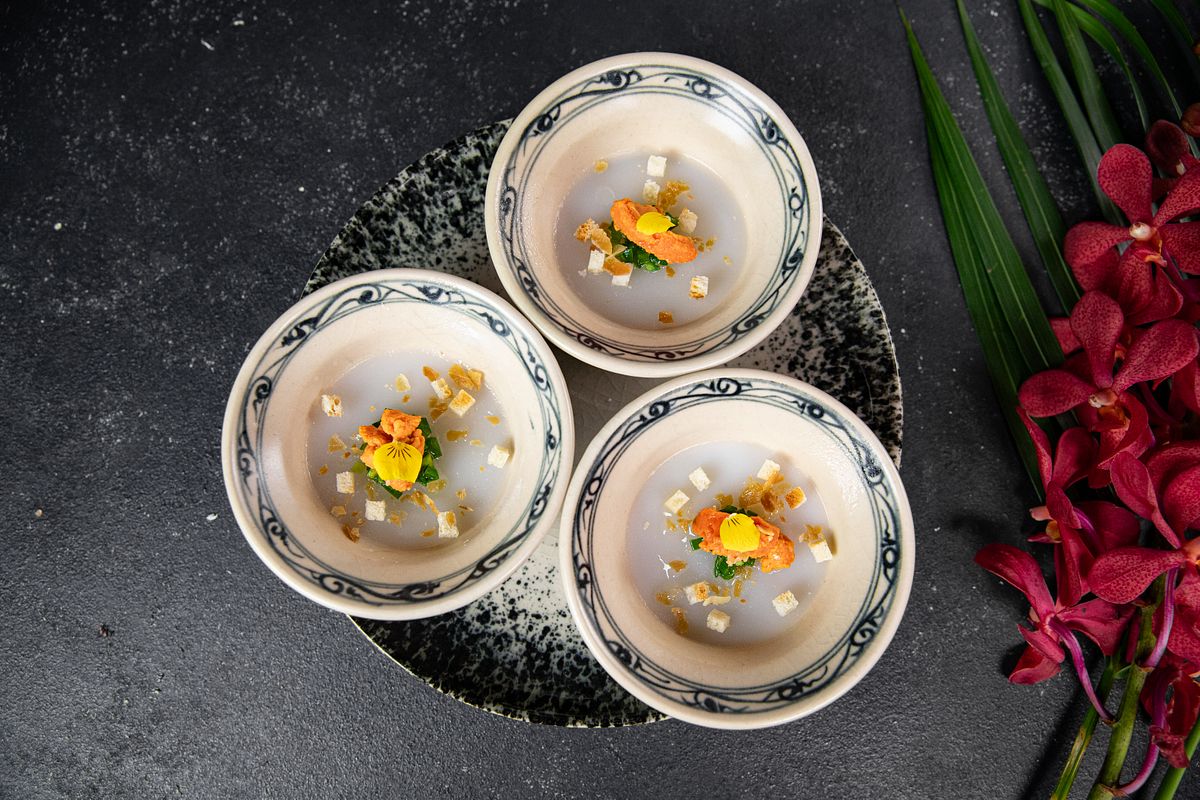 The new menu playfully explores sea (seafood), land (animals), and earth (vegetables) with dishes placed within each of these categories.
Chef Daleau and his team are always mindful to use local, seasonal ingredients whenever possible. The emphasis on fresh, Vietnamese ingredients extends to the special drink menu as well. Cocktails feature ingredients like laksa leaves, pepper, Vietnamese basil, fresh ginger, natural honey, pineapple, tamarind, coffee beans and even sim berries from Phú Quốc.
The meal's enjoyment is enhanced by the stunning views and interior design found at Miss Thu. Soft lighting generates an intimate vibe while large windows bring the glistening nighttime skyline right into the restaurant. Special musical performances from 8 to 10 pm also help to create a complete experience for diners.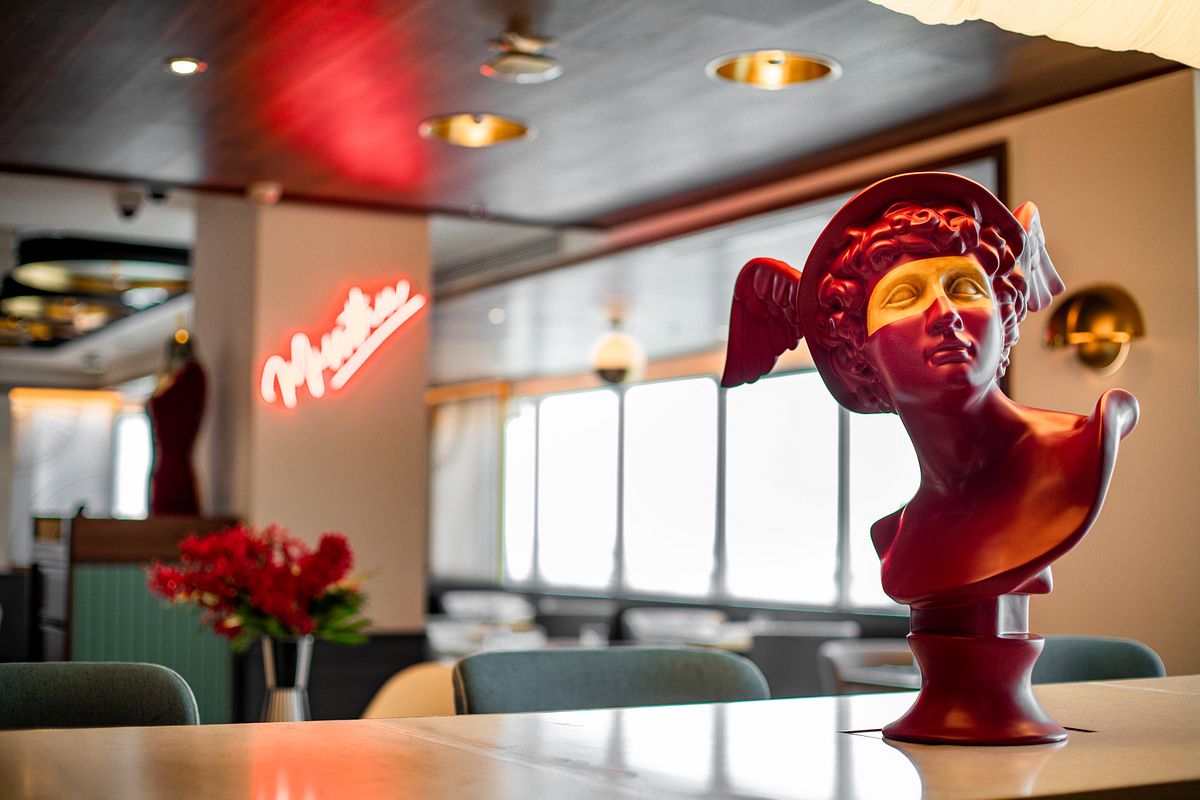 In a city that is forever in search of novel approaches to food, Miss Thu's conceptual menu stands out thanks to the delicious ways it intertwines Vietnamese and international ingredients and dishes. The eatery's setting and impeccable ambiance encourage diners to savor the culinary affair well into the night.
+84 (0) 837 831 900
Fusion Original Saigon Centre, 24th Floor, 65 Lê Lợi, Bến Nghé, Quận 1, Saigon