Saigon is constantly evolving, with some districts taking on new personalities. In addition to Thao Dien and Phu My Hung, parts of Binh Thanh District are quickly joining the ranks of the city's most desirable residential areas. Nowhere else is this as evident than on the peninsula around Saigon Pearl where elegant villas on tree-lined streets are flanked by hulking residential towers along the Saigon River.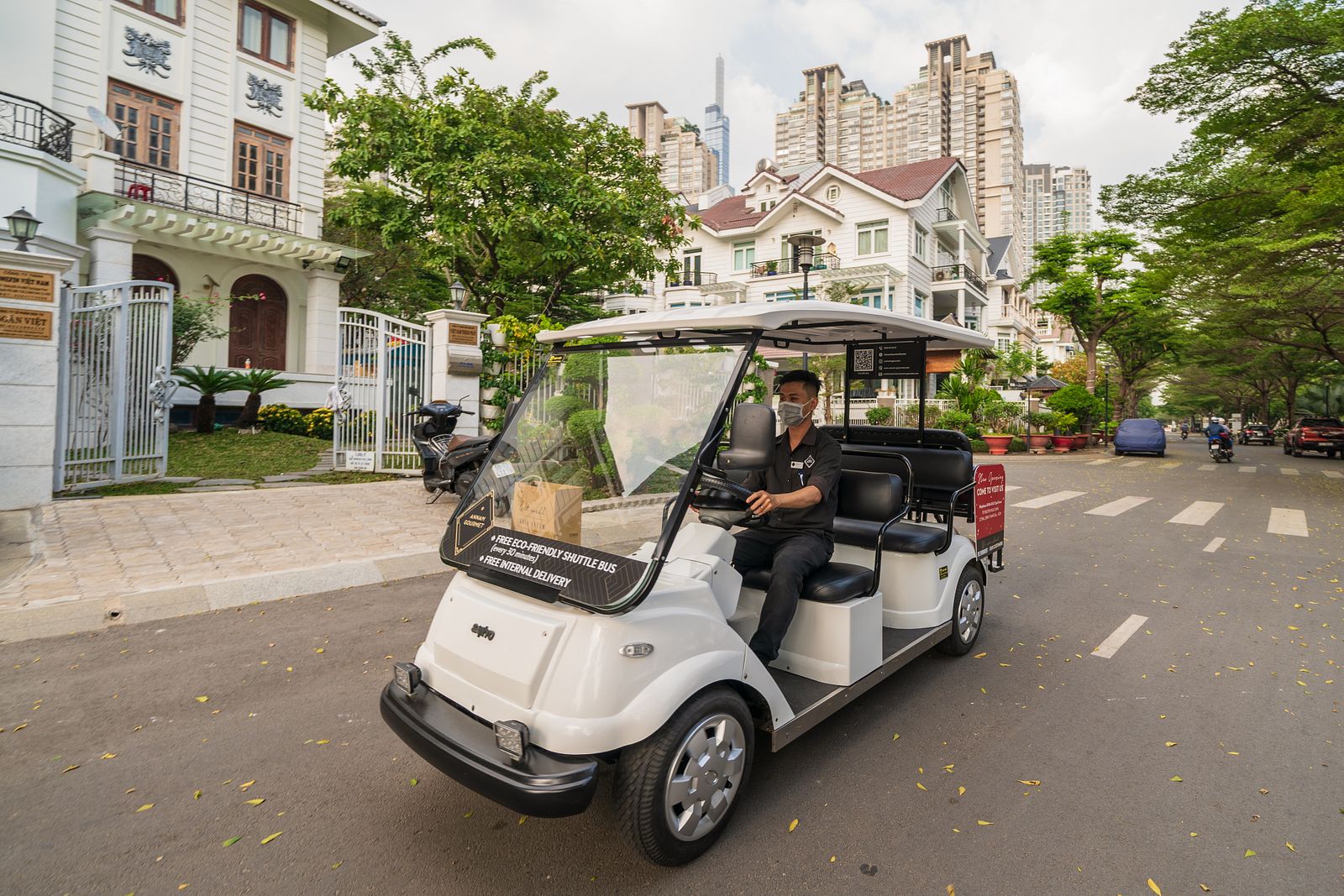 If you visit the area to check out one of the many new restaurants, cafes, and shopping opportunities being unveiled, you might see something unexpected: an electric shuttle gliding down the shady streets with riders holding Annam Gourmet bags. The shuttle is a unique, eco-friendly idea introduced by the popular grocery store to accompany the opening of their newest location near Saigon Pearl.
The shuttle offers complimentary rides to and from the store for the several thousand people that live in the surrounding area. Moreover, since the store opened at the beginning of the year, some curious residents have taken it for a joyride around their neighborhood. Customers can also enjoy free delivery in the Saigon Pearl area by contacting the store hotline directly on all its social media channels.
Cuong Nguyen, the store manager of the new store, says that the decision to expand here was an obvious one. "Our other locations are getting too crowded, and many of our shoppers live in this middle and upper-class neighborhood." Whereas the District 1 and District 2 locations are frequented by people who work but don't always live in the area, the new store caters to people whose homes are nearby.
Cuong explains that it is ideal for people popping in on the way back from work or strolling over on the weekend to pick up ingredients for a leisurely meal. The first Annam Gourmet located in a residential area, allows residents a much better selection of imported items compared to the convenience stores in the area.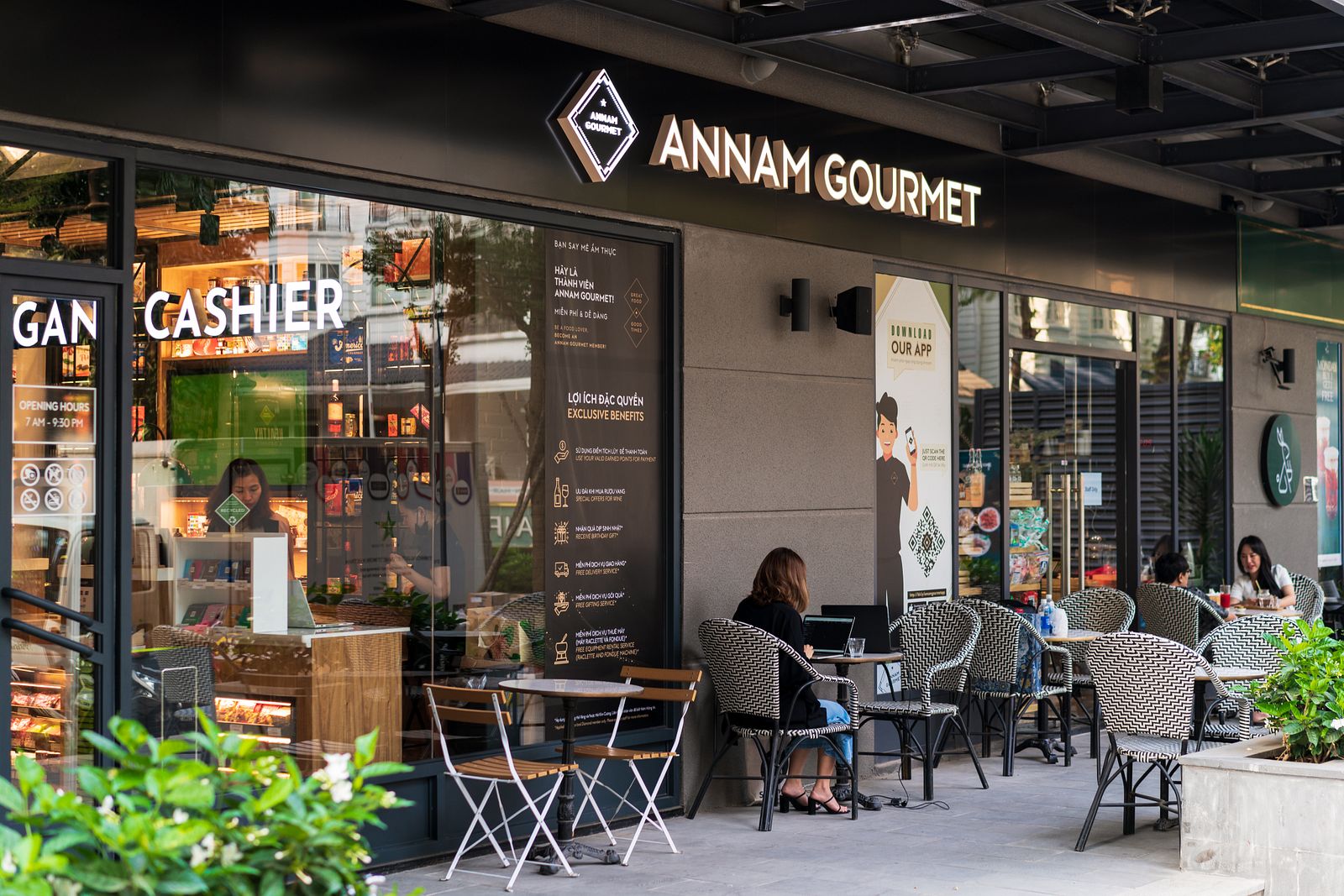 Surrounded by ample parking and a spacious outdoor seating area, the Saigon Pearl location offers what has made the store a go-to for premium imported products. The cozy shop sells all the familiar meats, cheeses, produce, snacks and alcohol that one can find at the other outlets. It also has a cafe selling delicious, freshly baked bread, pastries, drinks and light meals for take-away or dining-in.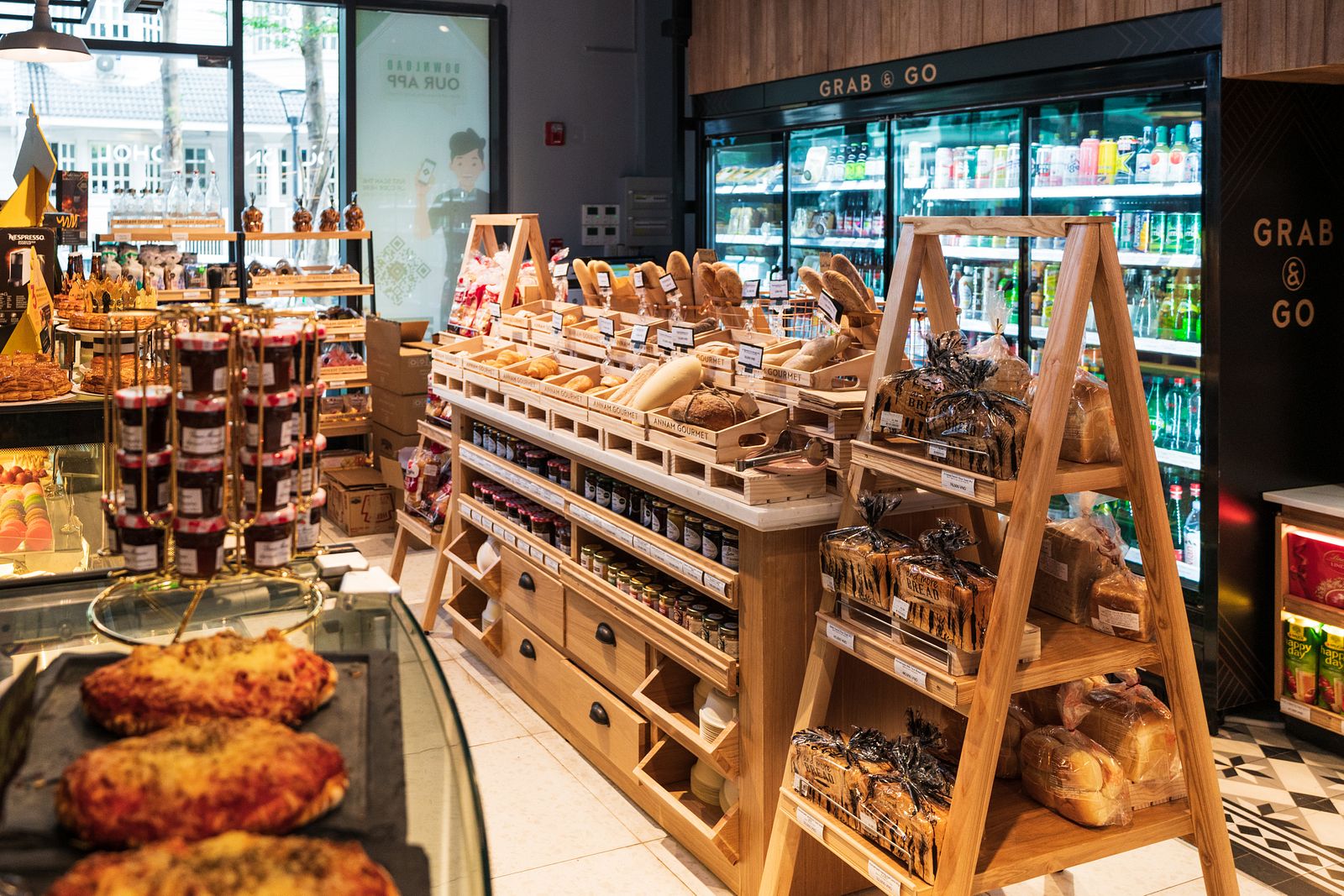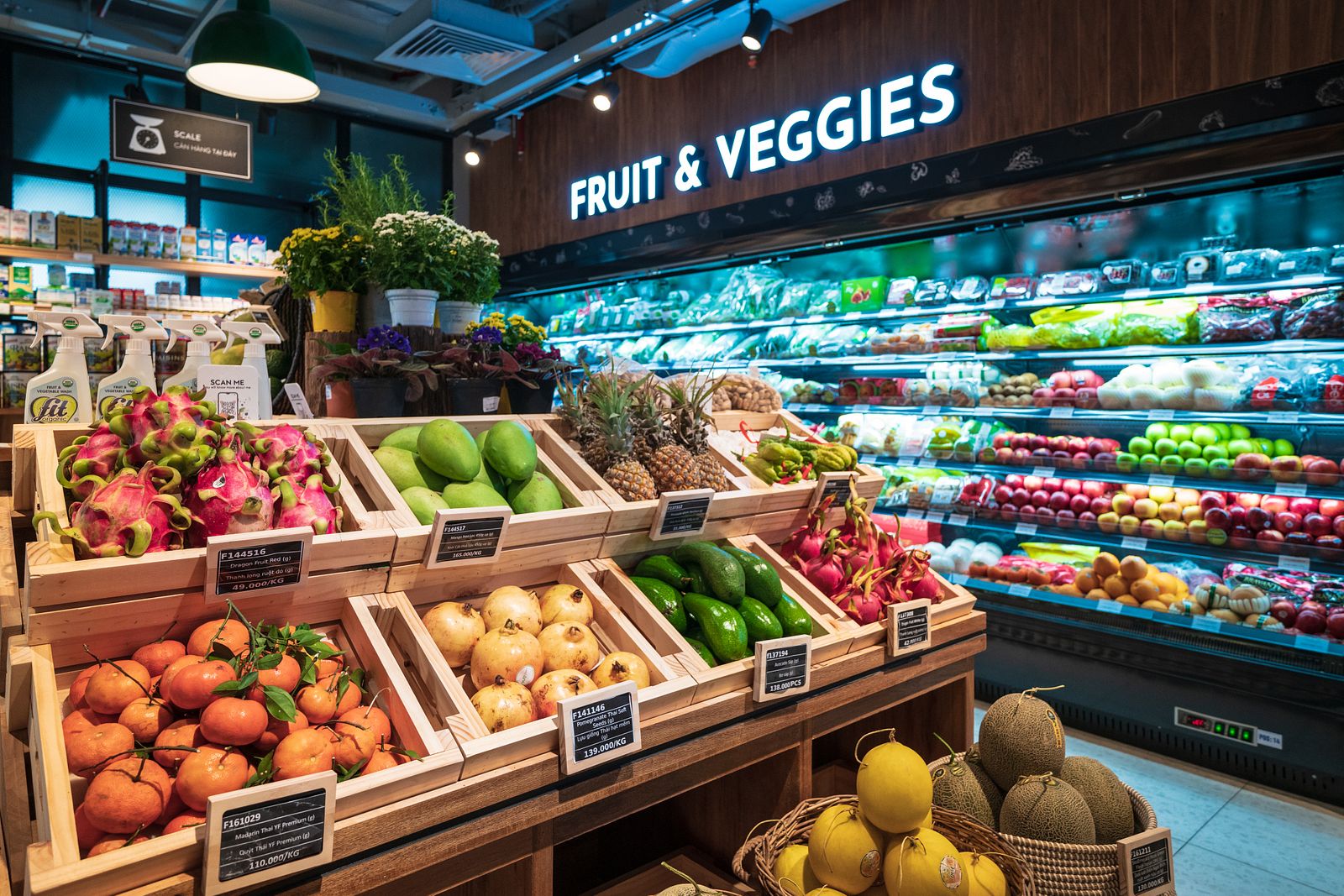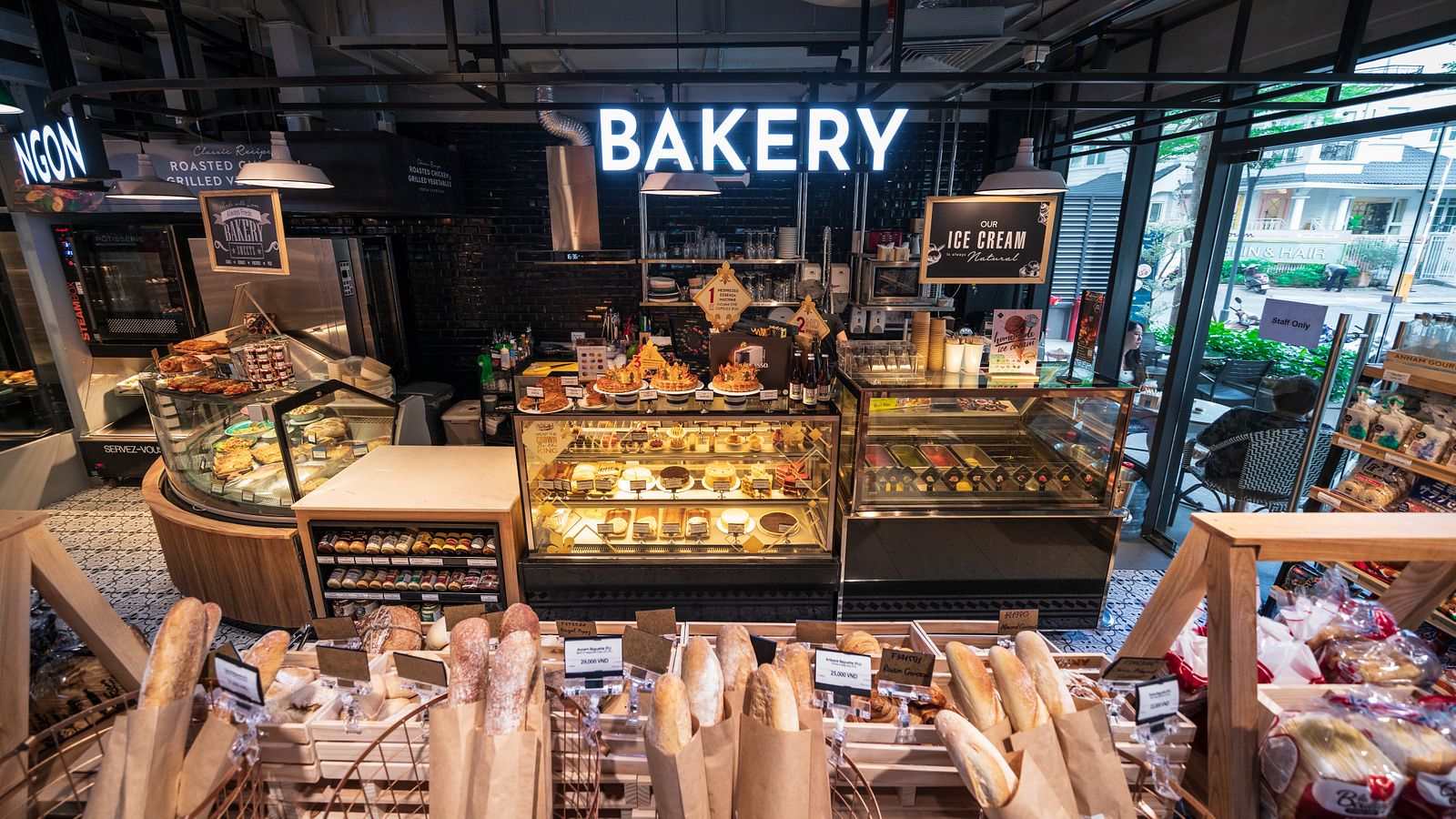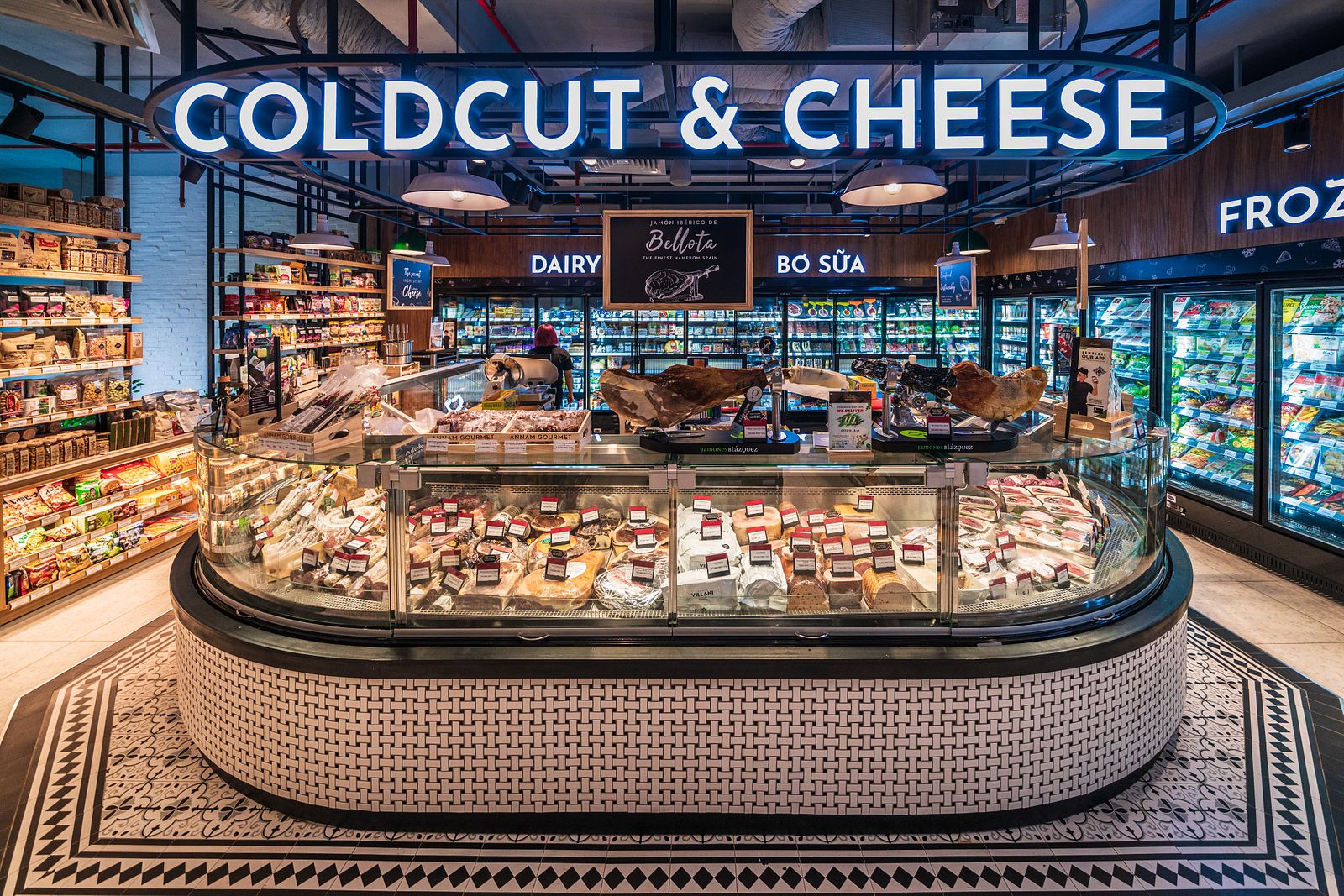 Annam Gourmet's customers enjoy healthy and ethical products, and the stores match their responsible consumption with a commitment to eco-friendly operations. They launched a "Bring Your Own" campaign to encourage shoppers to arrive with their own reusable bags and thus preserve natural resources and reduce the effects of paper waste. They've also transitioned to sugarcane-based containers and other eco-friendly packaging. Similarly, the stores serve as drop-off locations for used batteries and select brands of empty glass bottles. Annam Gourmet is also a member of PRO Vietnam (Packaging Recycling Organisation) which aims to promote circular economies and spread positive messages.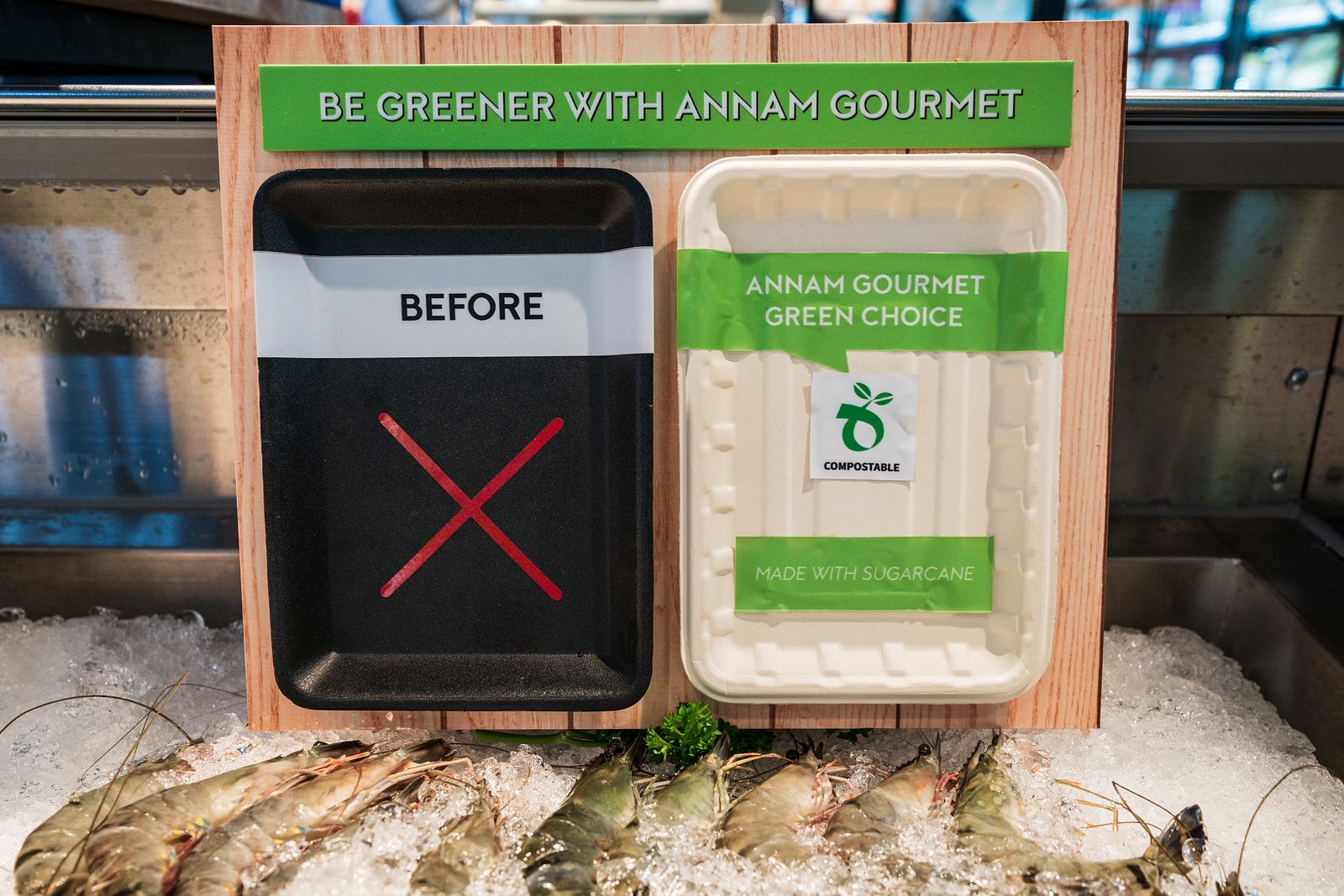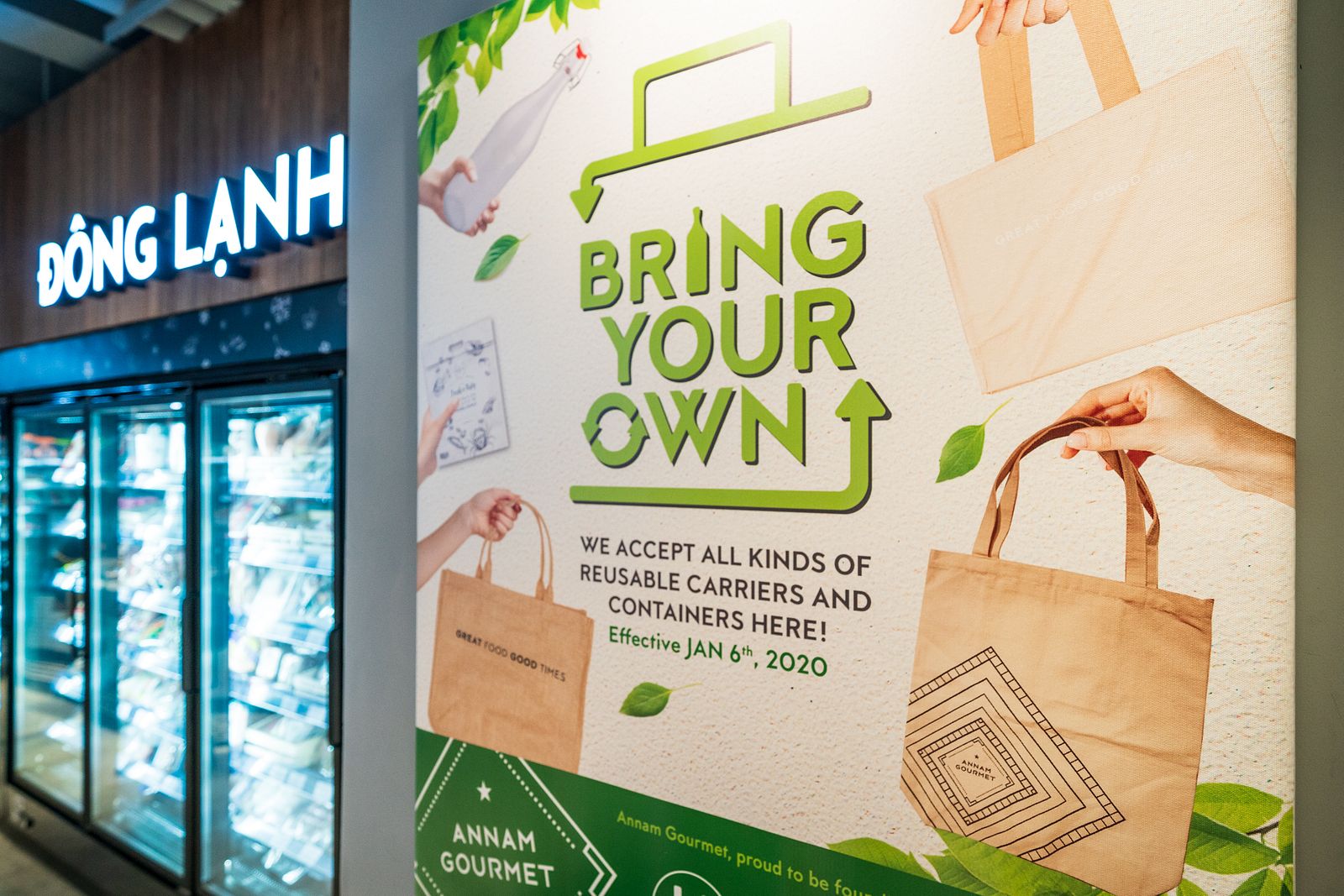 People who return empty bottles can receive reward points accessible in Annam Gourmet's new loyalty app that they can use to redeem vouchers and cafe items or make donations to charity organizations. The app also allows users to review past purchases. These options, in addition to the free delivery in the Saigon Pearl area and the shuttle service, help customers "feel like it is their own market," Cuong says. Indeed, even in a hectic city of more than nine million people, it's possible to have a local store that sells everything you need and features familiar, friendly faces.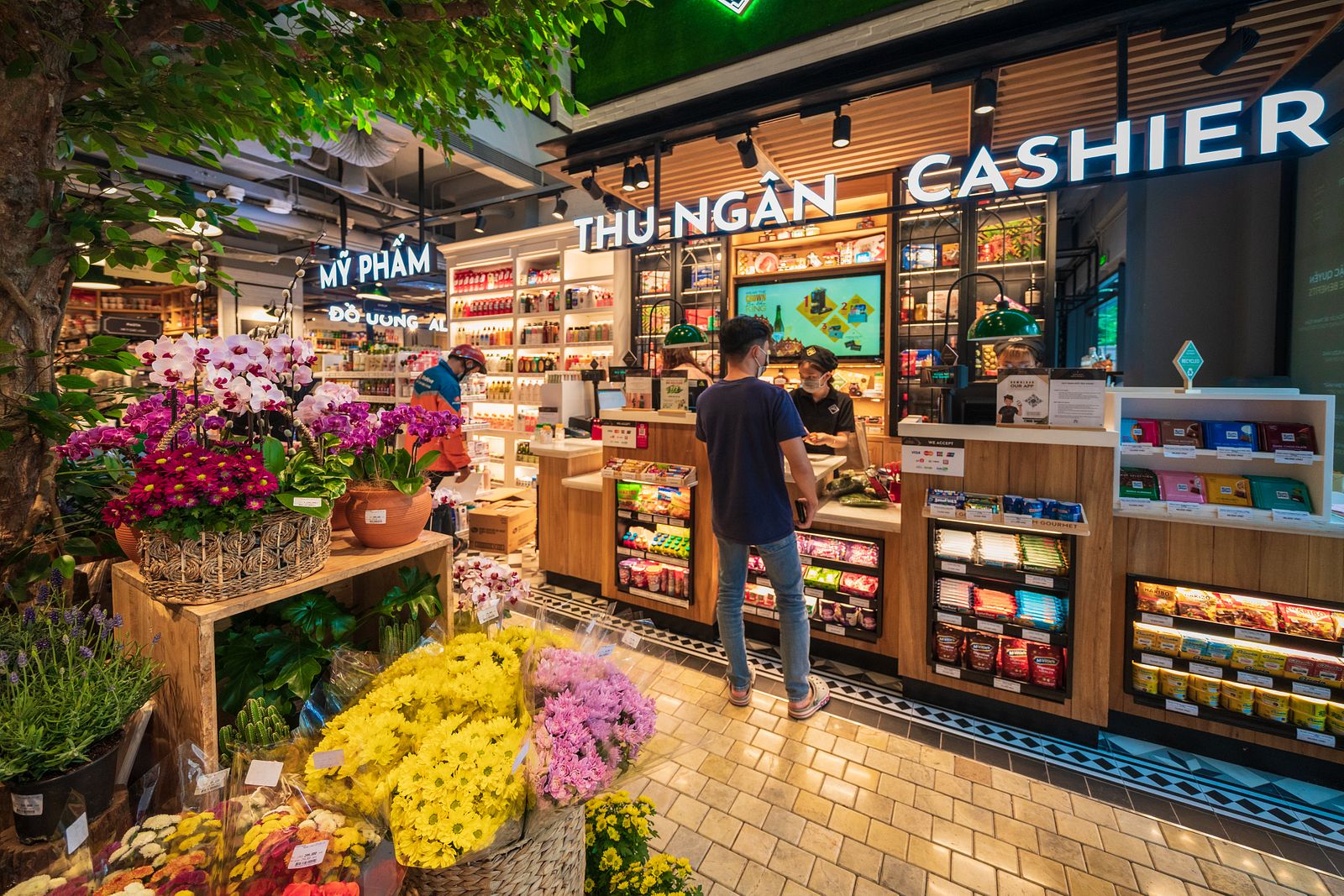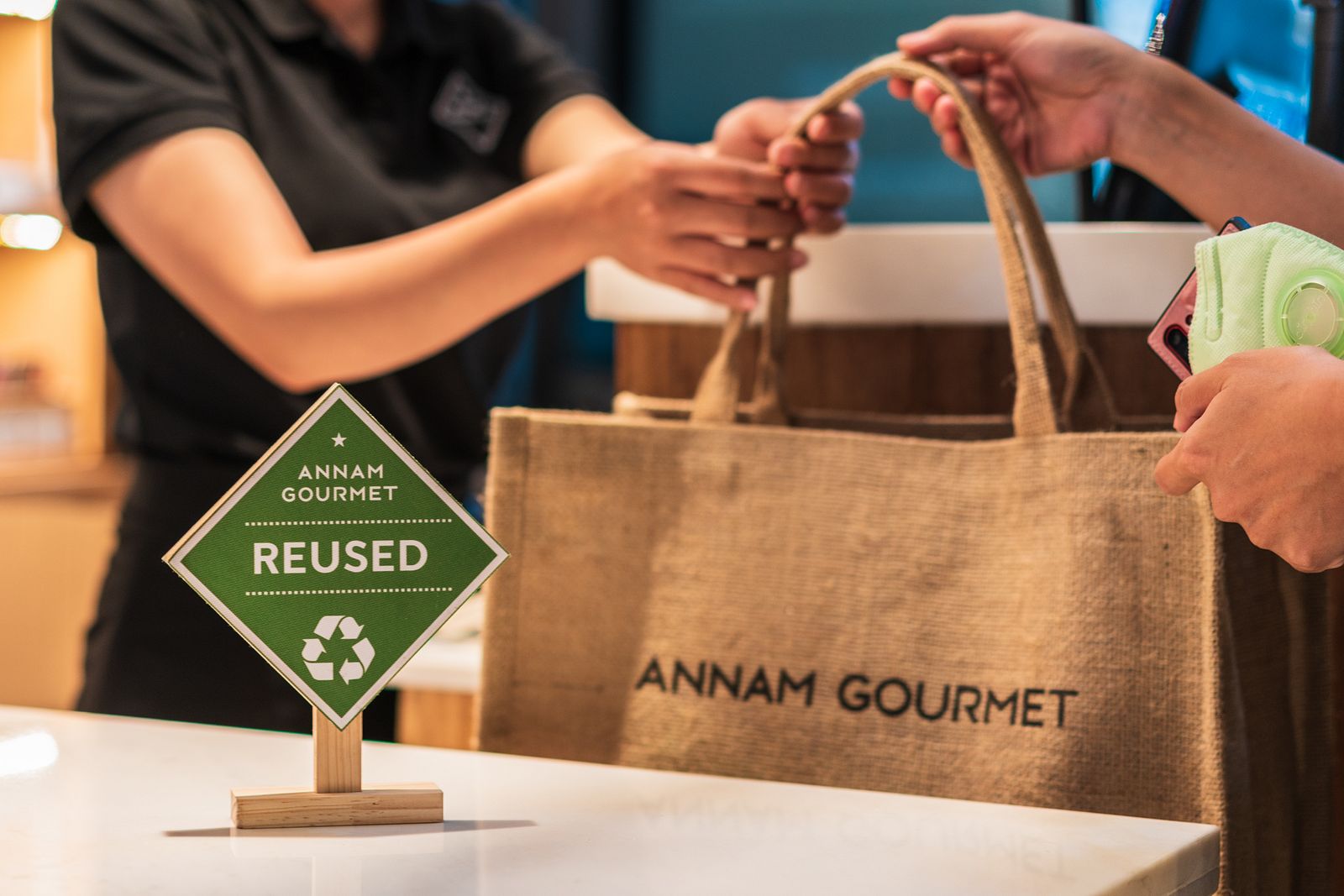 Annam Gourmet's phone number: 1900636431
Opal Tower, Shophouse SH06-07, 92 Nguyen Huu Canh, Saigon Pearl, Binh Thanh, HCMC