"I'm adulting now," Milly says with a laugh when explaining what she has been doing since graduating from Australia International School (AIS) this past spring. After receiving one of the highest scores in the world on the International Baccalaureate (IB) exam, she received a 50% scholarship to one of Australia's top schools: the University of Melbourne. Rather than start right away in the fall, she elected to begin in early 2020, affording her some time to explore new interests.
"I never would have imagined I'd be here now," Milly tells Saigoneer in a recent phone call, referring to the two-week mixed martial arts workshop she attended in Bali. She first took up the sport to help fulfill the IB's CAS (creativity, activity, service) requirements and found herself loving it so much that she not only flew to Indonesia to practice, but is starting her own business to teach taekwondo to children and train personal fitness clients.
The business requires a lot of paperwork, record-keeping and financial decisions that her finance classes at AIS prepared her for. More importantly, a self-professed introvert, Milly says attracting and interacting with clients demands a level of outgoingness that would have been impossible without AIS experiences such as leading the Global Issues Network (GIN) conference; an event that brought together 220 students to discuss and respond to a variety of real-world problems. Such formal and informal activities helped not only give her tangible organizing, delegation and planning skills, but succeeding at them instilled in her a new sense of confidence that is fueling her current endeavors. Moreover, the collaboration with a variety of peers from numerous backgrounds helped her hone her social alacrity.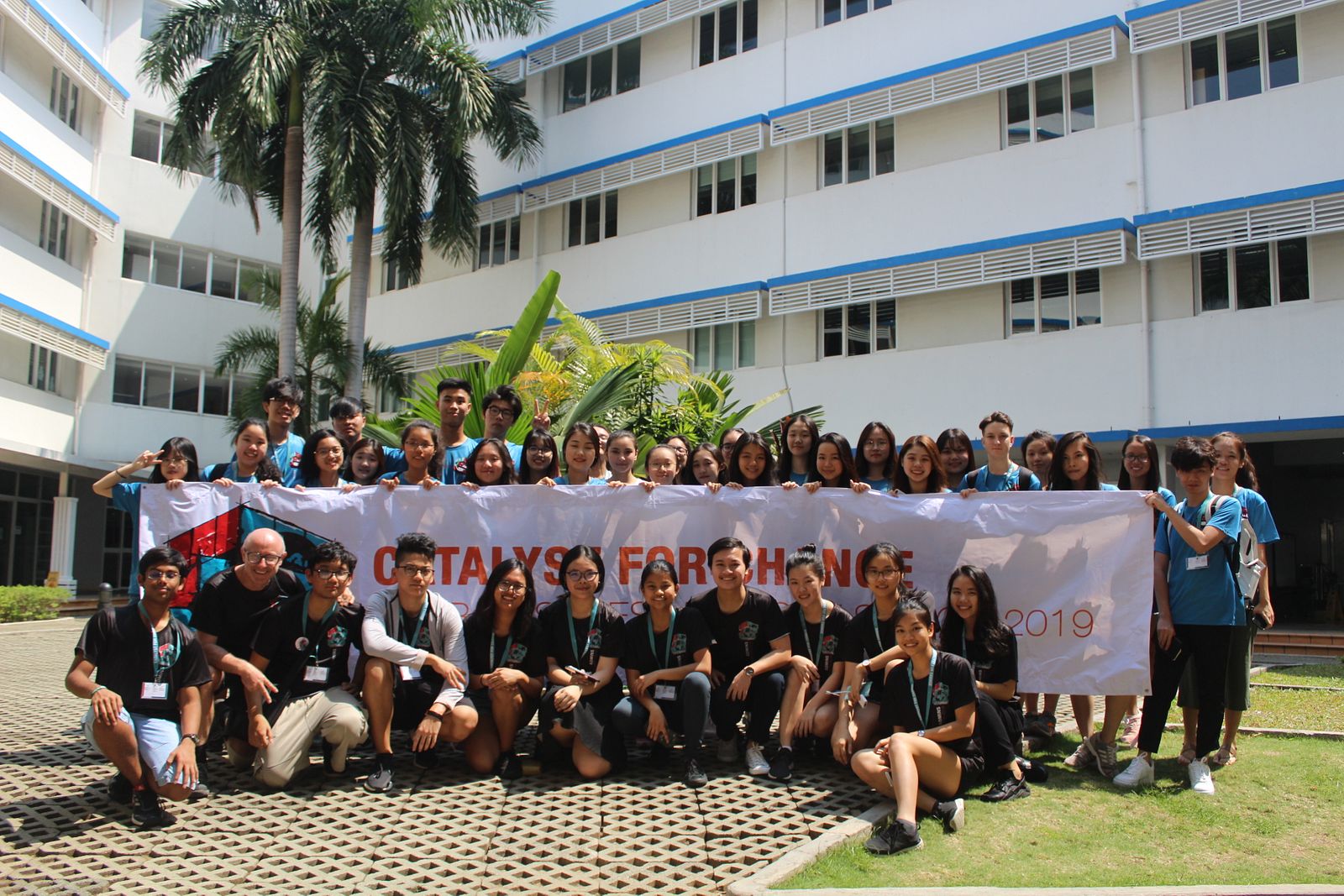 The Power of the IB System
The type of growth and passion Milly displays is exactly what AIS Executive Principal, Dr. Roderick Crouch, hopes the IB program fosters amongst his students. The rigorous IB coursework, which involves tests in six out of a possible 20 core subjects, including a foreign language, a 4,000-word research paper, and a long-term project, isn't easy, but he thinks it pays dividends for students later on: "At a philosophical level, a child should graduate with the ability to open as many doors as possible."
To that end, AIS believes in teaching students how to think not what to think. Classes, therefore, involve discussions and dialogues that encourage students to seek questions and formulate independent ideas. And while critical-thinking activities are built into the IB curriculum, AIS takes it a step further through courses like the required Theory of Knowledge, which examines what knowledge is and how one acquires it.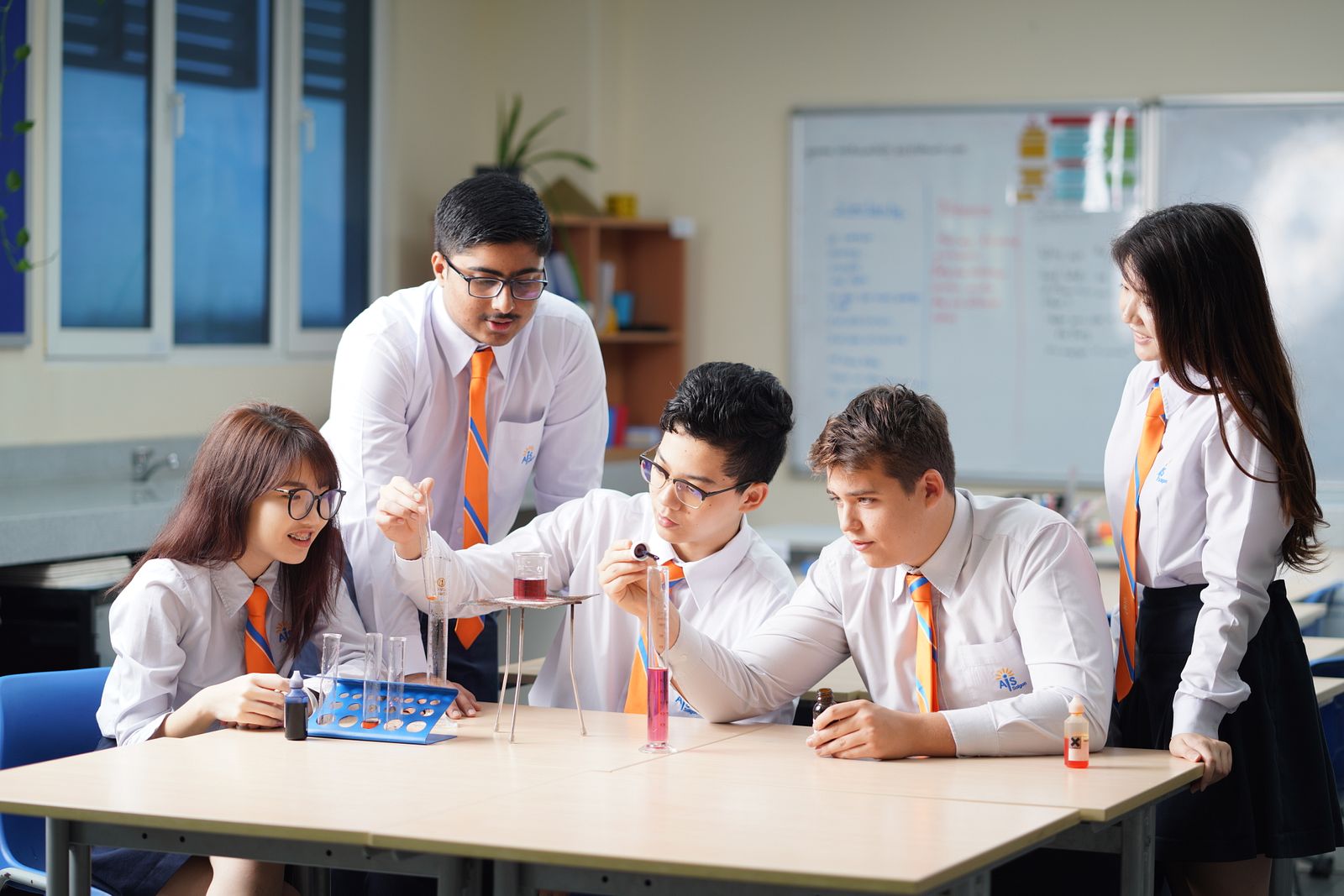 The IB program allows for flexible curriculums that respond to the unique needs of students. Writing skills have been a major emphasis at AIS, partly because English is a second language for 85% of the student population. Milly says her writing improved drastically because teachers would assign essays focused on controversial issues that students would have to take a stance on. Being passionate about the topic increases the time and effort students put into the work, which allows for greater attention to a variety of elements of writing.
Formal and informal professional learning networks (PLNs) among the staff help ensure that AIS continually improves and integrates innovations in education. Teachers work together to share wisdom and create curriculums and also attend several professional development workshops both in-house and at other institutions. AIS is also the first Asian school to become part of Inspired, a global network of schools that facilitates student and teacher exchanges.
Preparing Students for University
Convincing universities around the world of one's qualifications can be difficult, especially when coming from less-developed countries like Vietnam. The globally-accredited and strictly monitored IB solves this issue. Admissions offices around the world understand perfectly how to asses and evaluate IB scores and are familiar with the rigors the diploma involves. Consequently, AIS students have gone on to study at some of the premier schools in America, Europe, Australia and across Asia.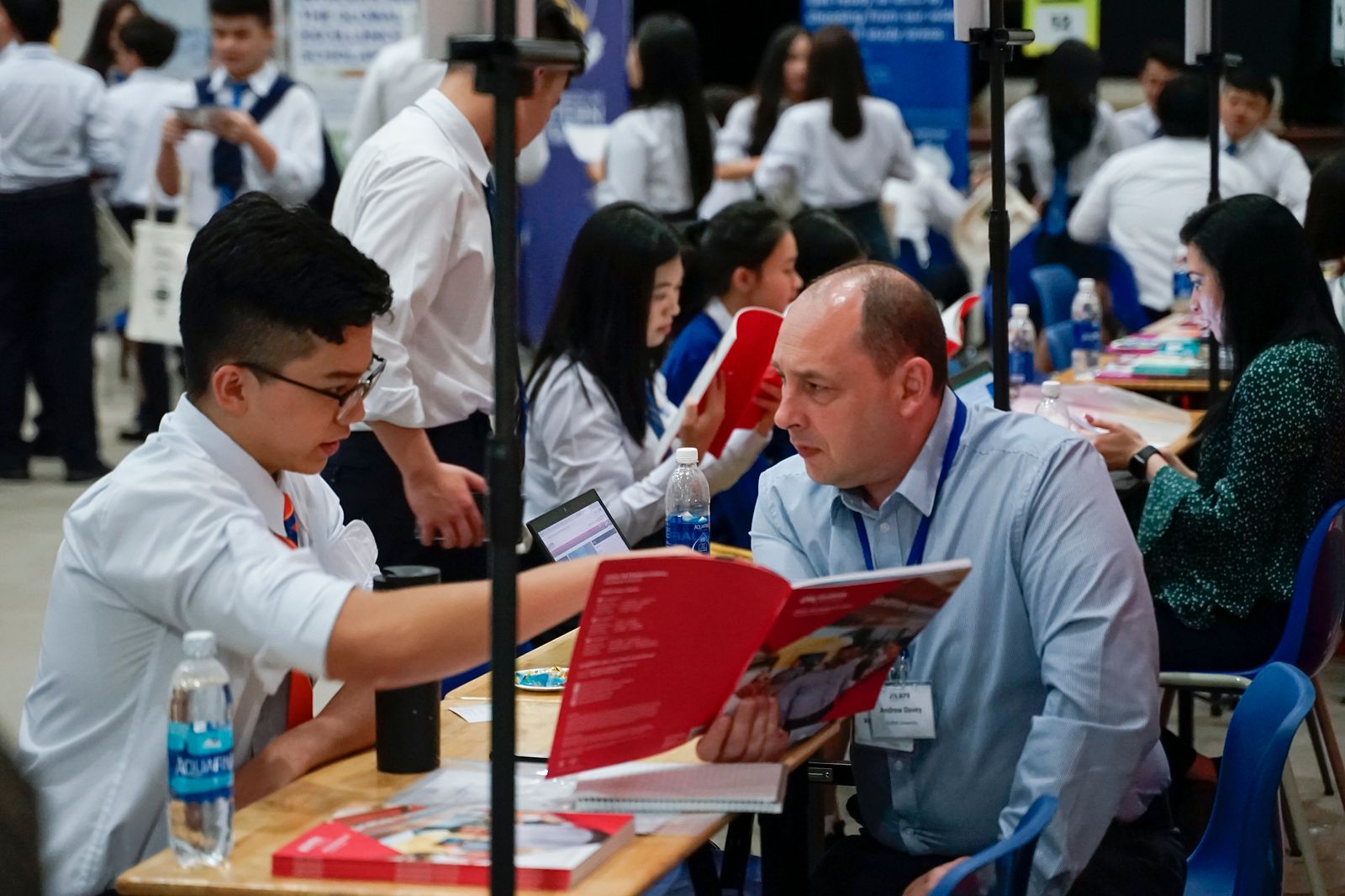 Being able to get into university is only half the challenge. Students must also know which schools are out there and which offer the best fit. AIS, therefore, partners with Avenues to Success (ATS) to provide guidance in the process, and each year representatives from approximately 150 different universities around the world make official visits to the school.
AIS is currently constructing a new building for dance classes, expanded spaces for students to socialize and study together during unstructured time, and boarding facilities. These facilities mean that in addition to doing coursework at a college level, AIS students encounter the types of community and social experiences they will have in college, and thus arrive prepared for what is a drastic change for other undergrads. Similarly, to help students prepare for the freedom and temptations of university life, AIS has a clear behavior management plan with expectations and repercussions to develop accountability and responsibility.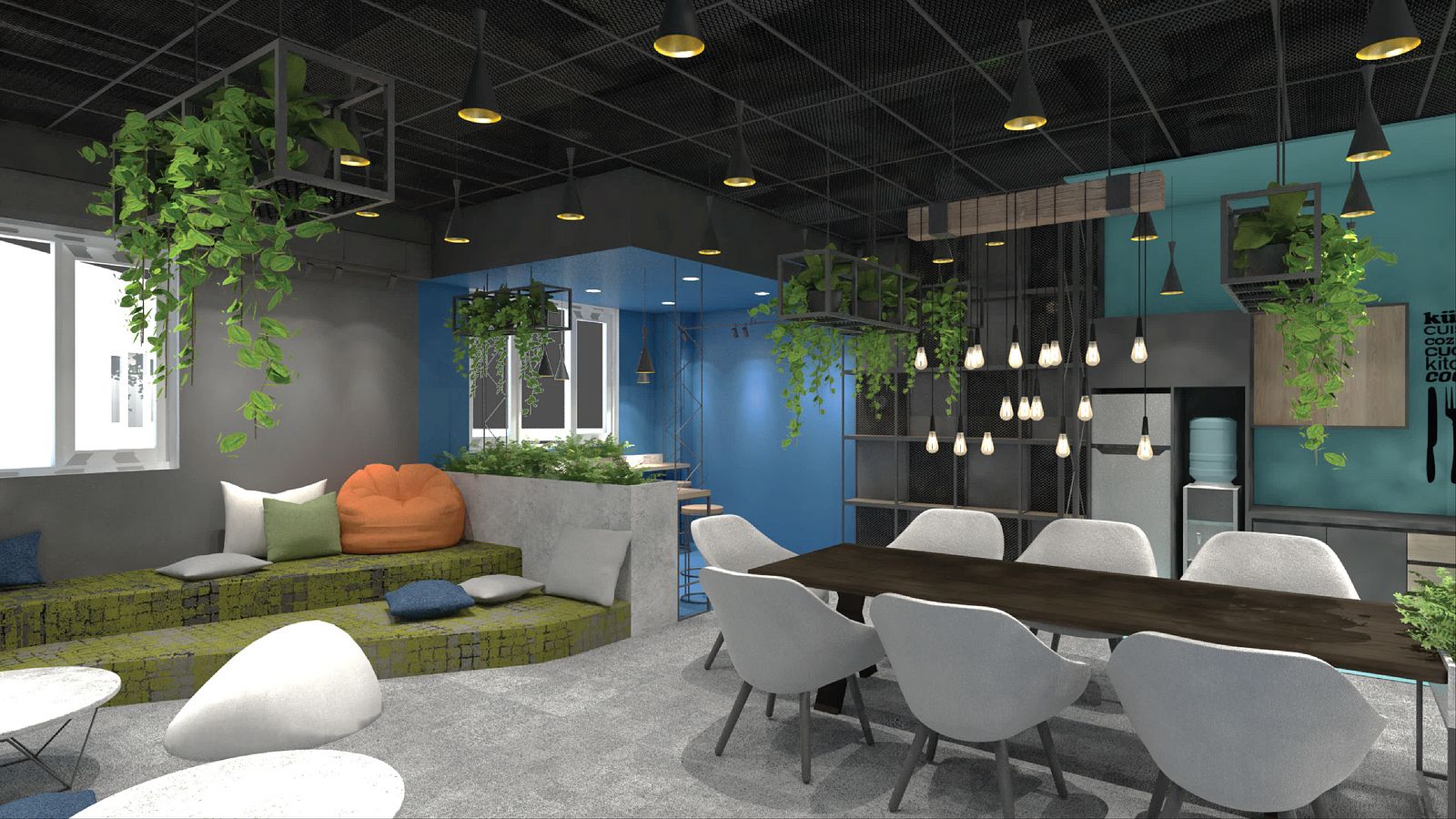 "You only get your child once," Dr Crouch says when explaining what motivates parents to send their kids to the best institution possible. It's easy to assess academic performance via grades and test scores, but evaluating social and personal growth is more difficult. As Milly's journey exemplifies, AIS fosters not only classroom success, but opportunities to become more involved, passionate and committed global citizens.
Australian International School (AIS Vietnam) is now one of the top IB World Schools in Vietnam with over 1350 students from 40 different nationalities at 3 campuses in District 2. AIS is known for its holistic education and a nurturing learning environment.
Find out more: https://www.aisvietnam.com/openday
[Top Image via Ken Le]
Hotline: 19006940
Xi Campus | 190 Nguyen Van Huong Street, Thao Dien Ward, D.2, Ho Chi Minh City
Thao Dien Campus | APSC Compound, 36 Thao Dien Road, D.2, Ho Chi Minh City
Thu Thiem Campus | 264 Mai Chi Tho (East-West Highway), An Phu Ward, D.2, Ho Chi Minh City