If a student is not safe and mentally and emotionally healthy, they will be unable to reach their academic and social potential.
Schools are therefore increasingly implementing formal and informal measures to ensure that the safety and well-being of students are top priorities.
The COVID-19 pandemic and associated lockdowns and virtual learning have been particularly stressful for students. The world experienced an estimated 76 million extra cases of anxiety and 53 million extra cases of major depressive disorder, with young people being particularly affected. Even after classes returned to in-person learning, instances of increased stress, anxiety, negativity and isolation persist. Institutions such as International School Saigon Pearl (ISSP) are not only aware of the challenges of returning to school, but provide helpful strategies to students and parents for addressing them.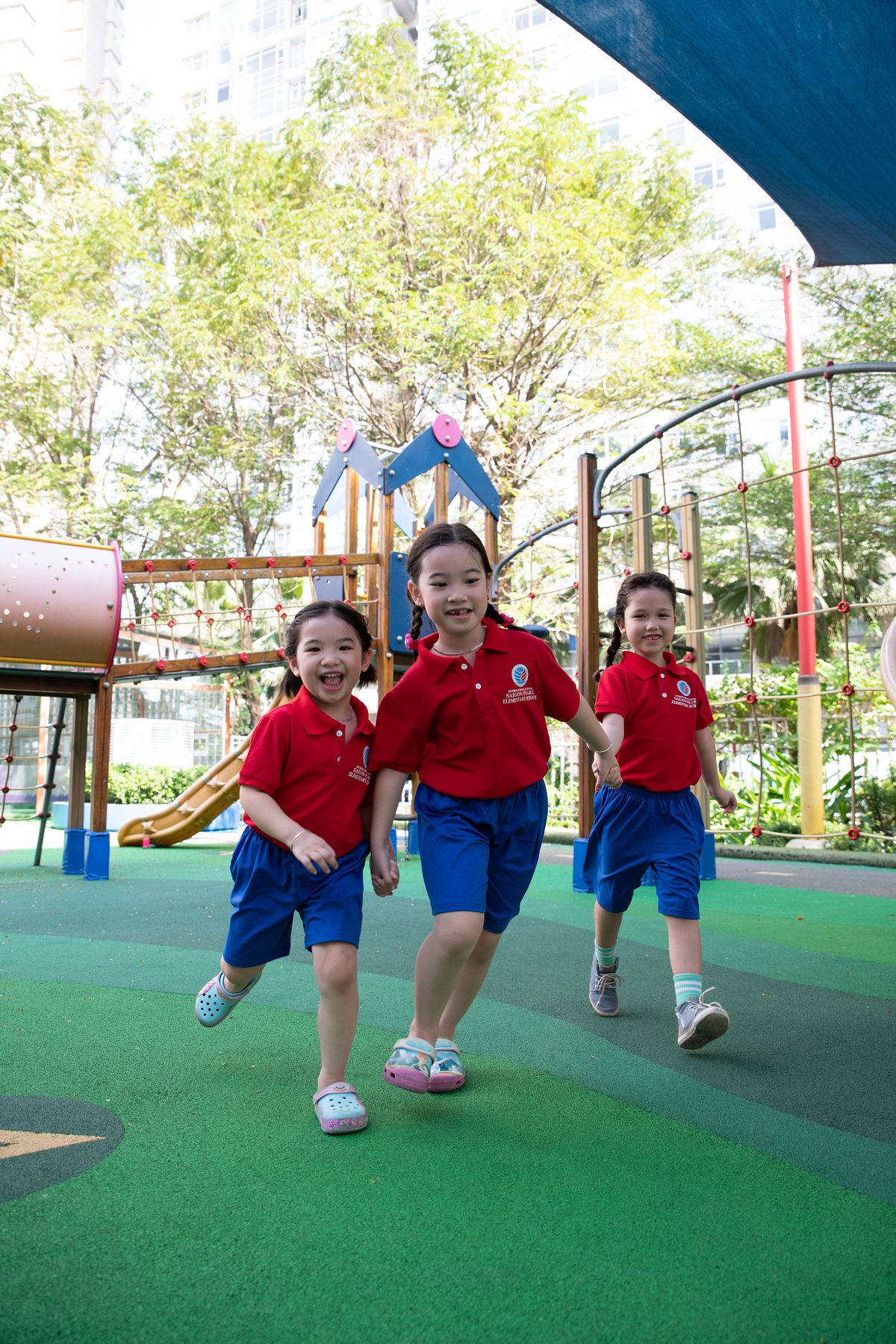 ISSP emphasizes several important ways that parents can help their children re-acclimate to school with healthy mindsets. Establishing and following clear schedules; having positive, frequent conversations about what they are dealing with; and reaching out to teachers when necessary are all effective strategies for resuming regular school life. One of the most important steps is for children to discuss and examine what they are feeling and why. When done with the understanding that there is no such thing as a wrong emotion, this can make way for a variety of coping mechanisms and solutions. Additionally, the lockdown period made social interactions difficult, so parents and faculty are wise to set aside ample time for classmates to interact and work with one another as positively modeled by adults. It is important to note that students may be experiencing low self-esteem because of the drastic changes, and thus praise and positive reinforcement are more important than ever.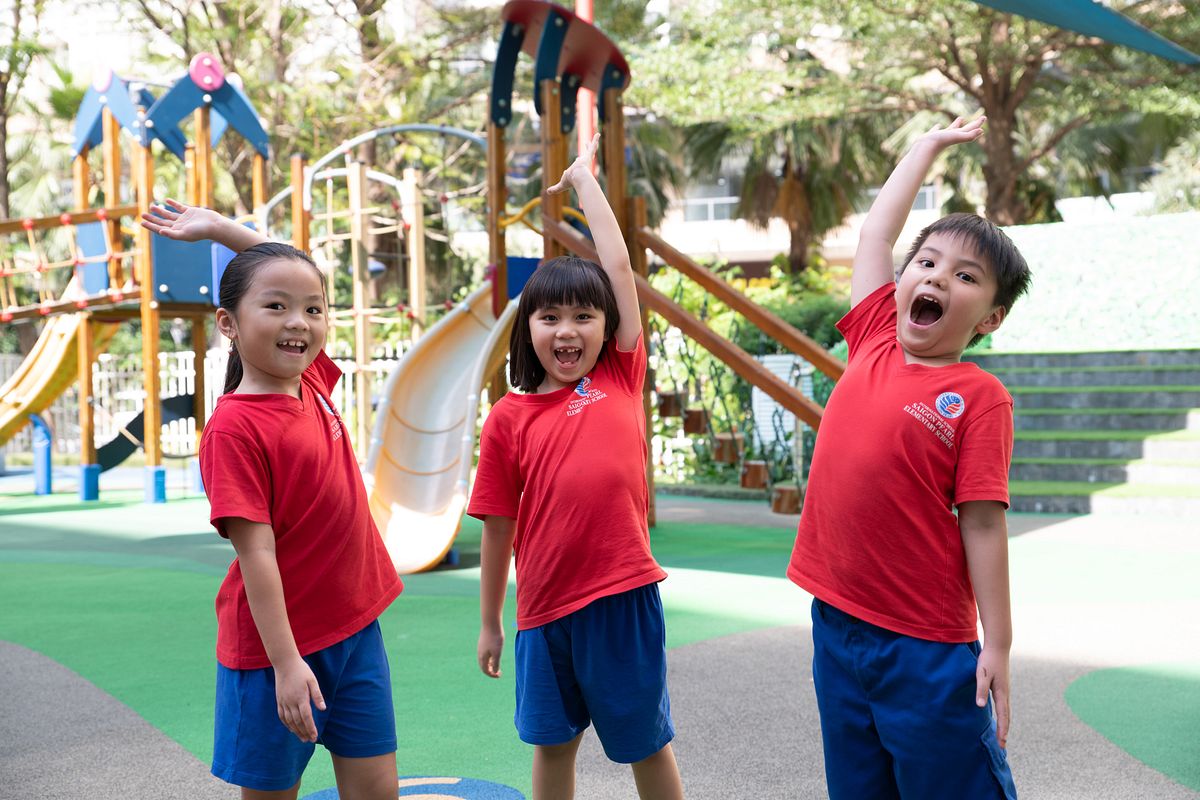 Of course, students' mental health was a concern long before COVID-19. From issues at home to academic pressures to social situations to nutrition and sleep schedules, a variety of things can result in stress, anxiety, depression, and generally negative emotions. ISSP proactively responds to these matters as supported by the Cognita network of schools and their Be Well Charter that addresses physical, social, environmental, spiritual, emotional, and intellectual wellness. The international association provides ample material regarding healthy brains, sleep, responsible use of technology, and healthy lifestyles that introduce parents and teachers to easy-to-implement habits and activities that can have significant impacts.
While typically Cognita's wellness values are seamlessly integrated into routine coursework, procedures and parent-teacher interactions, every year they hold the Global Be Well Day. In 2021, more than 58,000 Cognita students, parents and colleagues around the world gathered virtually to focus on the importance of mental wellness via discussions and the sharing of activities and perspectives.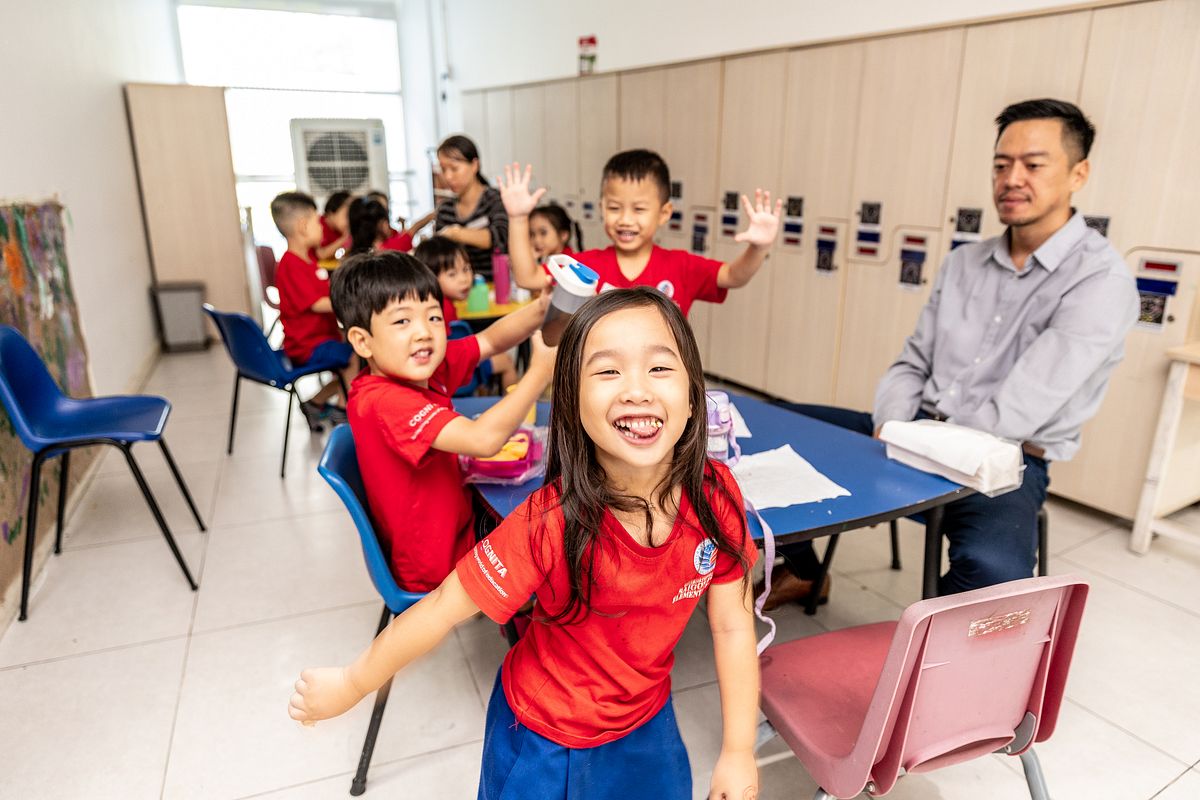 The ISSP campus in Vietnam addresses students' mental wellness needs in a variety of ways beyond Cognita as well. The counselor also regularly visits classrooms to teach about topics including friendship skills, problem-solving, conflict resolution, and how to manage emotions. Students have opportunities to have their voices heard via twice-a-year assessments that help the school fine-tune its approaches, while also giving students a boost in self-esteem because they understand their opinions and experiences matter. Moreover, teachers regularly monitor students' behavior and progress and are quick to intervene or contact a counselor or parents as the situation dictates.
Parents, of course, have the largest impact on their children's mental health, and ISSP strives to support them as much as possible. In addition to routine conferences and frequent communication, the school hosts a monthly Parent Academy that focuses on different aspects of well-being. Children benefit greatly when families and faculty work together to anticipate, identify and address physical and mental issues. Therefore, ISSP seeks formal and informal ways to strengthen those bonds.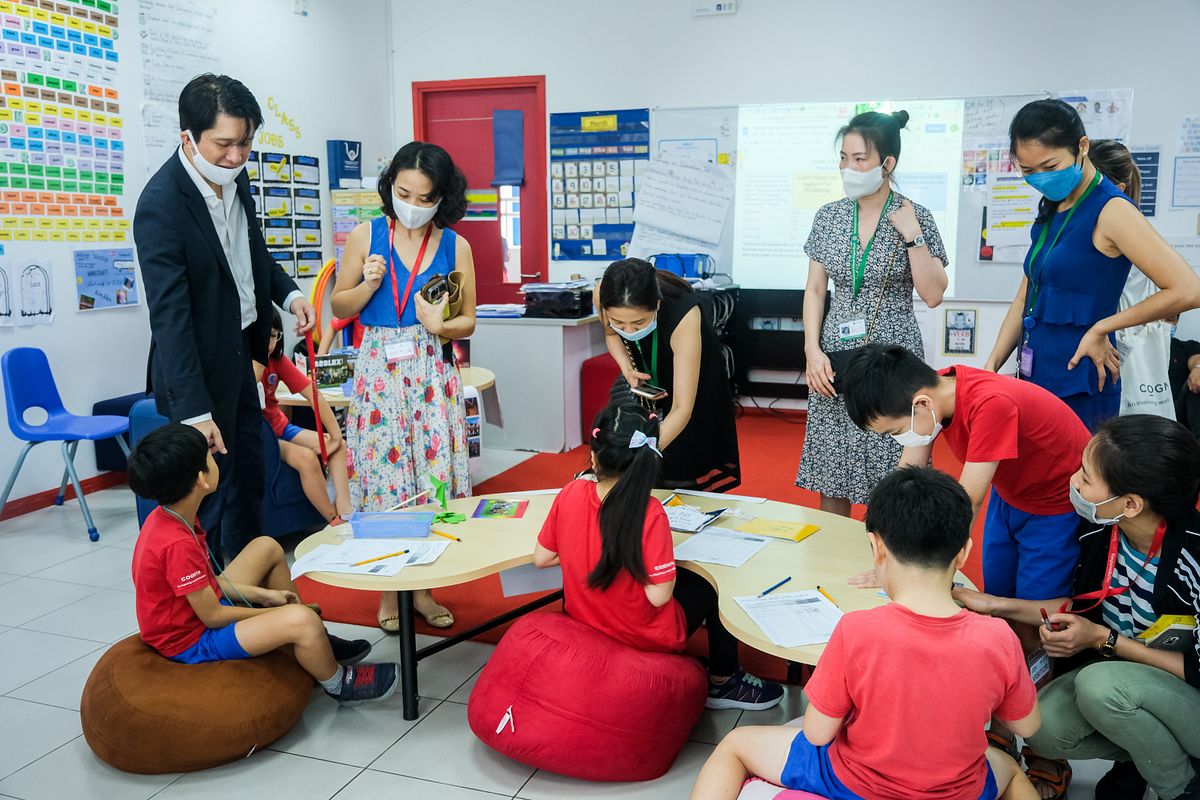 ISSP has rigorous and wide-reaching plans and procedures for keeping students physically safe, but one's physical body is only part of the equation. As supported by Cognita, the school addresses mental wellbeing via its counseling program, modeled behavior, cooperation with families, and the values it espouses through regular class activities and expectations. With a holistic understanding of health fostered by these actions, students can focus on academic, social, and emotional growth and success.
International School Saigon Pearl's website
+84 (028) 2222 7788
92 Đ. Nguyễn Hữu Cảnh, Phường 22, Bình Thạnh, TPHCMC