Technology has fundamentally altered how Saigoneers travel around the city, find and eat food, form and maintain relationships and make purchases. Such innovations can profoundly change how one approaches fitness here as well.
One particular gym in Saigon is focused on harnessing technological advances to empower you to more effectively set and surpass health and wellness goals.
When Primal Performance Lab first opened, it was a small, coach-focused studio reliant on animal flow techniques for balanced workout routines. The founders' extensive experience in Saigon's fitness scene allowed them to establish an early name for themselves, but Primal truly set itself apart once it moved to its current location in early 2023. While it remains coach-focused, with an expert trainer leading all workouts with animal flow inspired exercises, technology now has a central role in the experience.
The Primal Methodology aims to improve your mind-body connection via three distinct but complementary disciplines: Strength, Combat, and Movement. Each floor of the newly constructed Thao Dien location is dedicated to one of these disciplines and employs technology in unique ways found nowhere else in the city.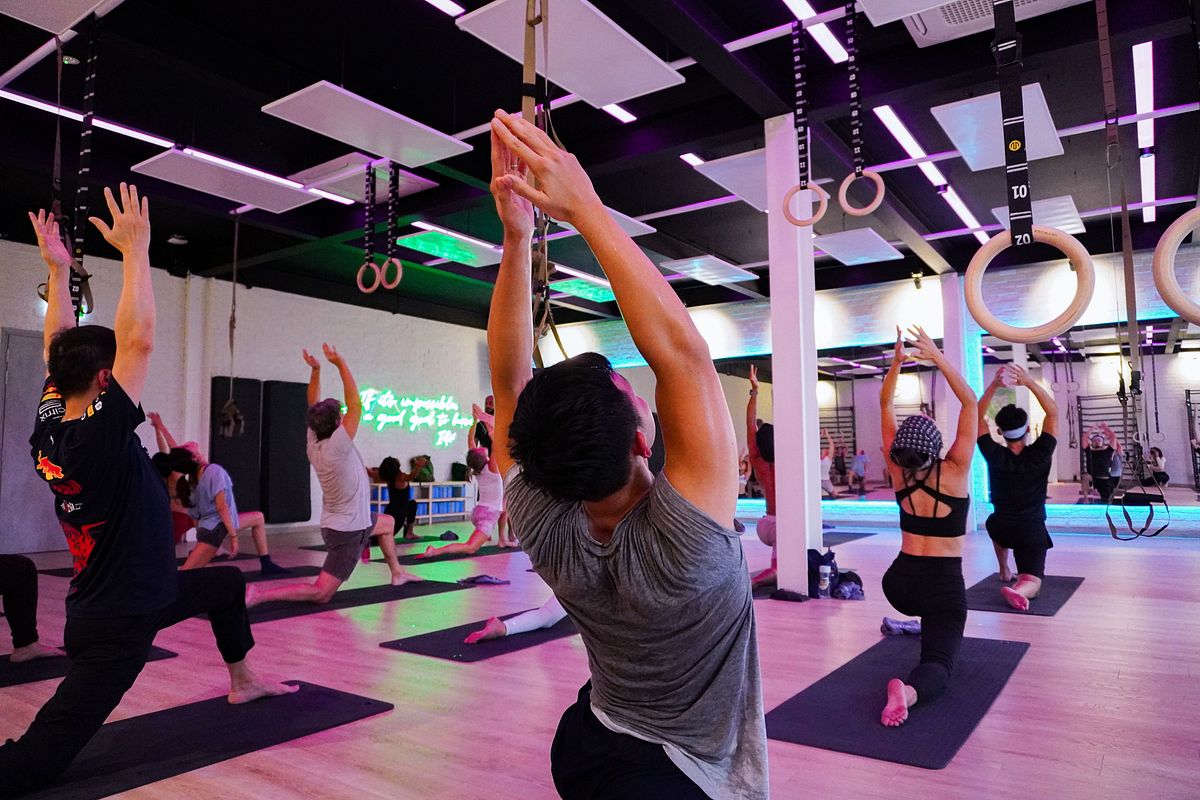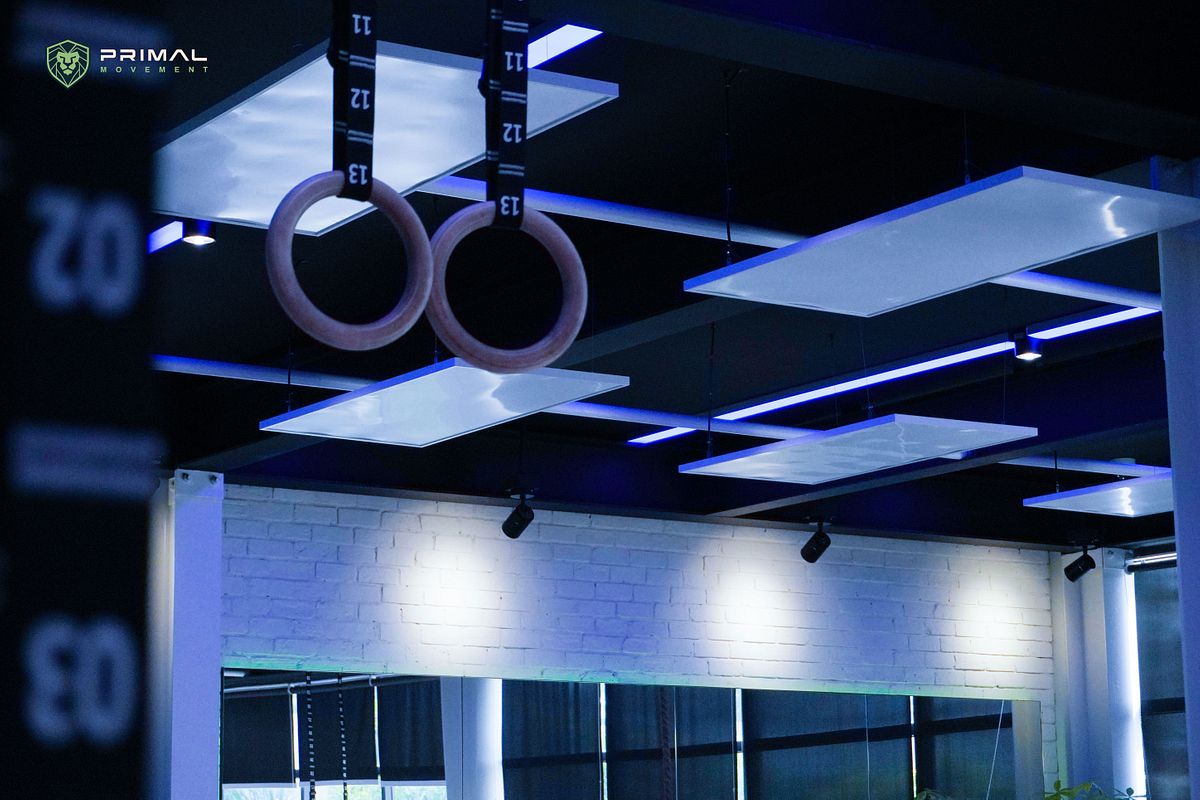 The majority of the yoga classes on the top Movement floor are held beneath Infrared panels. These state-of-the-art panels which are becoming popular across North America penetrate 2.5-3cm into the skin, improving your heart health and skin complexion while reducing pain for better sleep, lower stress and healthy cellular growth.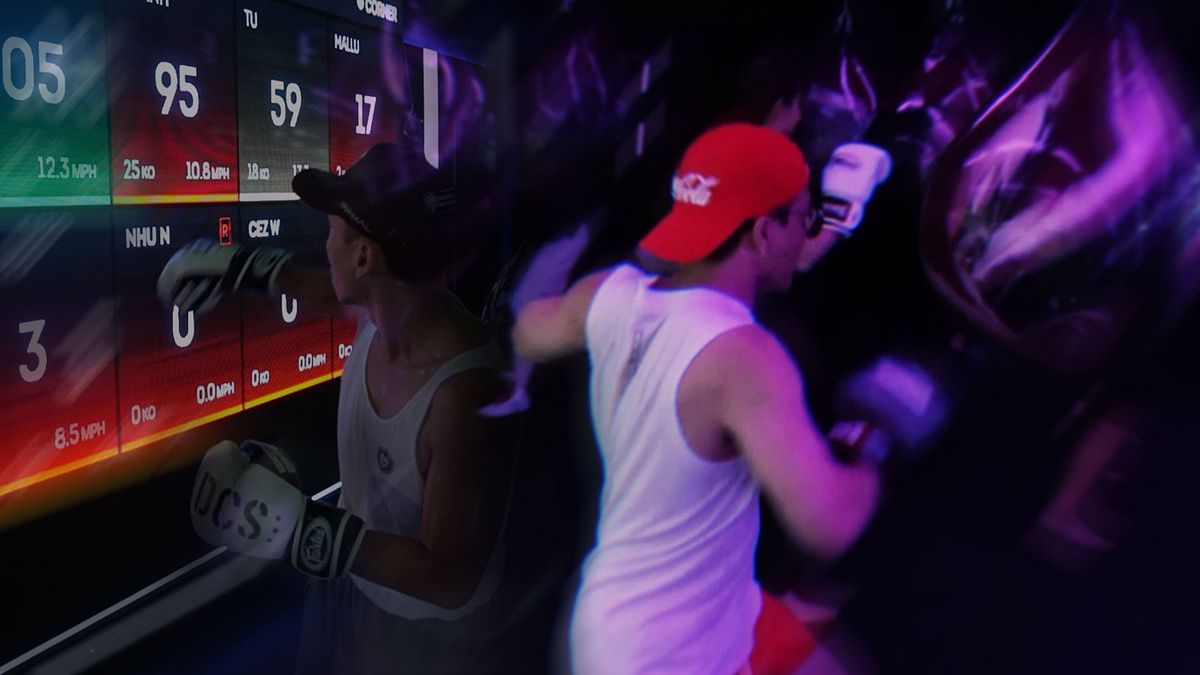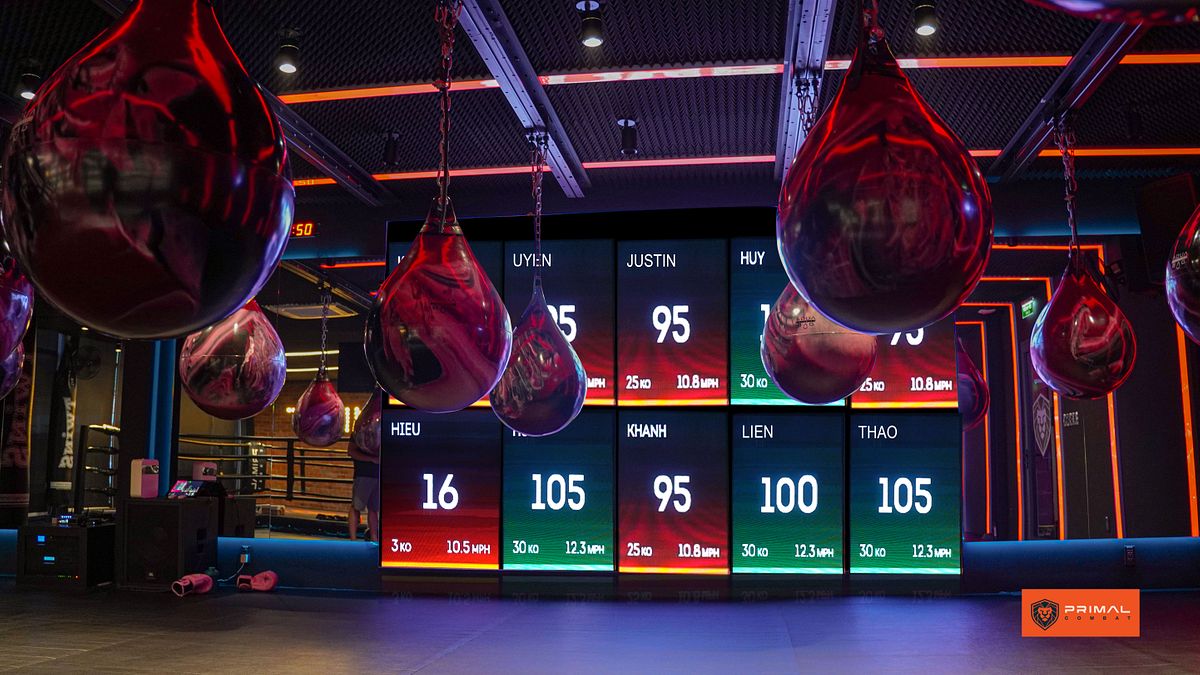 Primal's second floor is dedicated to Combat with classes including boxing, kickboxing, Muay Thai, and sparring sessions. Whether in the Thai boxing ring or using one of the imported water bags, and traditional banana bags, your actions are recorded on a wearable device that tracks punch count, speed and power. These numbers are helpful for trainers and athletes to understand and improve their techniques and workouts while also making the classes more fun thanks to a leaderboard displayed on the large screens. Unless enrolled in a private coaching session, you must be enrolled in a class to use the Primal facilities, which means there are always other people to compete against. With bright lights and rising and falling scores, the entire experience feels like a multi-party video game.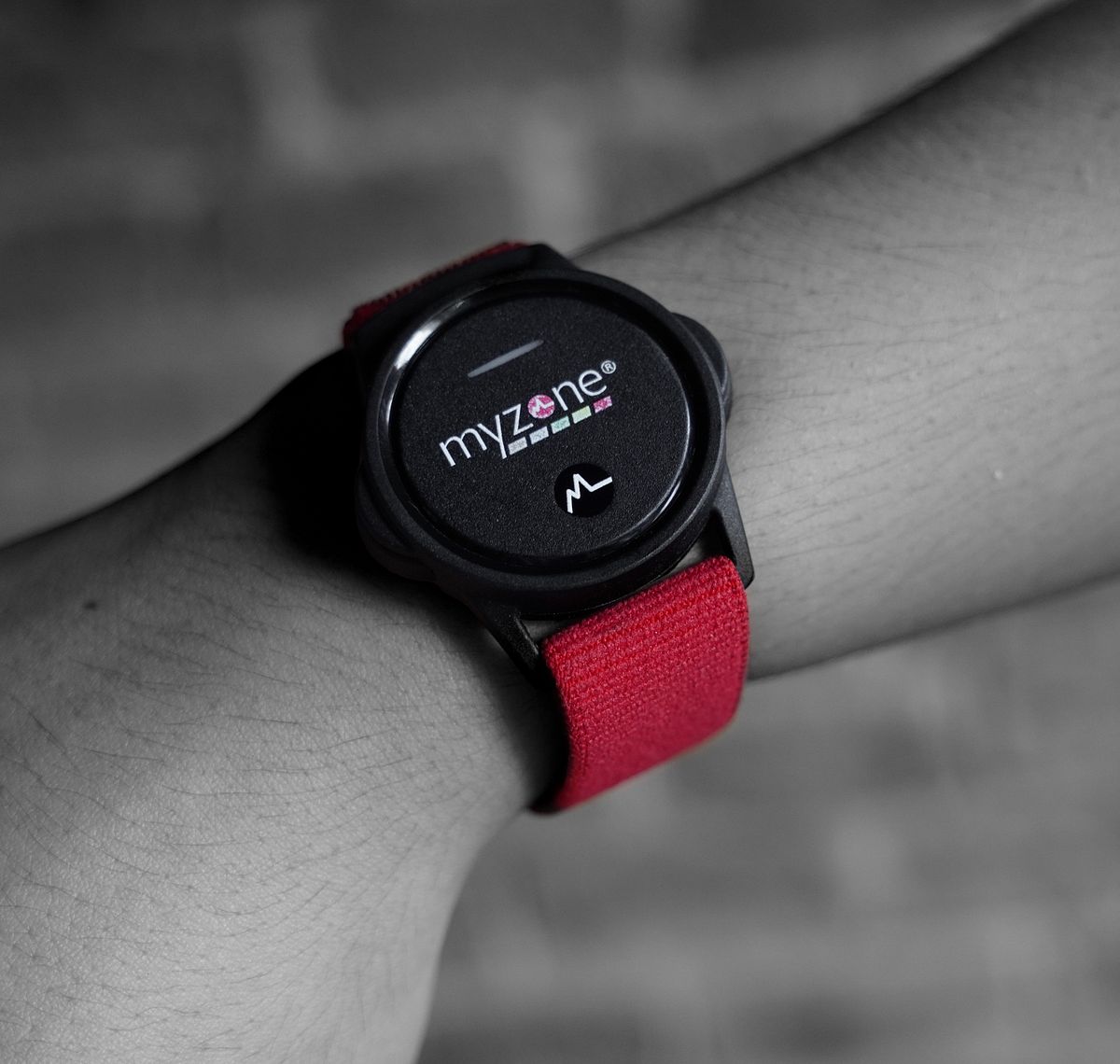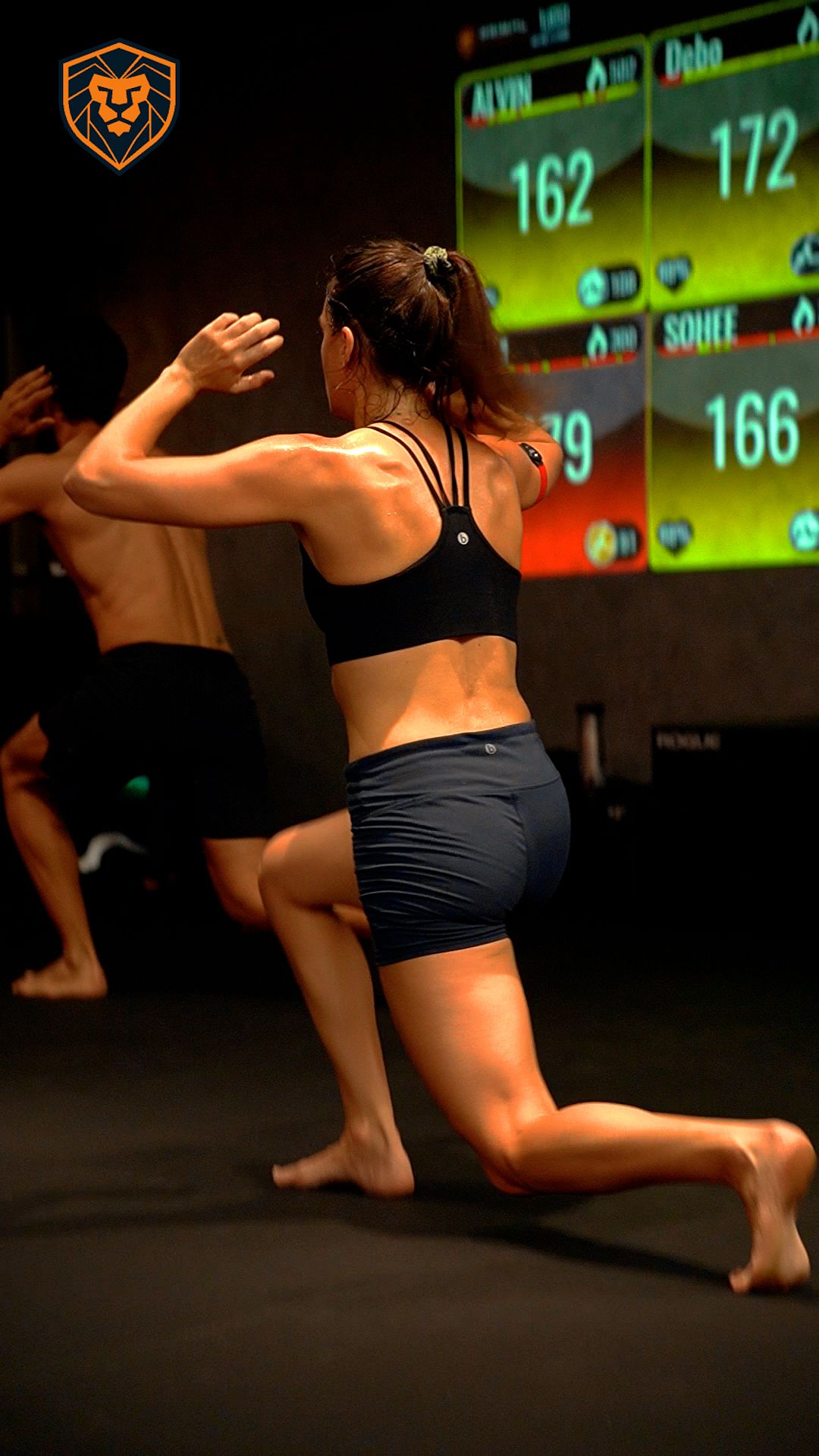 The first floor, which holds the Strength classes, is perhaps where technology is used in the most novel ways. Courses have familiar names like Core Power, Kettlebell Conditioning, Calisthenics Skill and, simply, Strength and Conditioning, but they differentiate themselves from all similar offerings in Vietnam thanks to the wearable MyZone device. Designed in the United States, it records one's heart rate, calories burned and MEPs (MyZone Effort Points) that are tabulated based on various movement metrics and an individual's background. The MEPs allow you to push yourself against your own personal bests as well as the real-time scores of your classmates, adding an extra layer of healthy competition and motivation to the classes.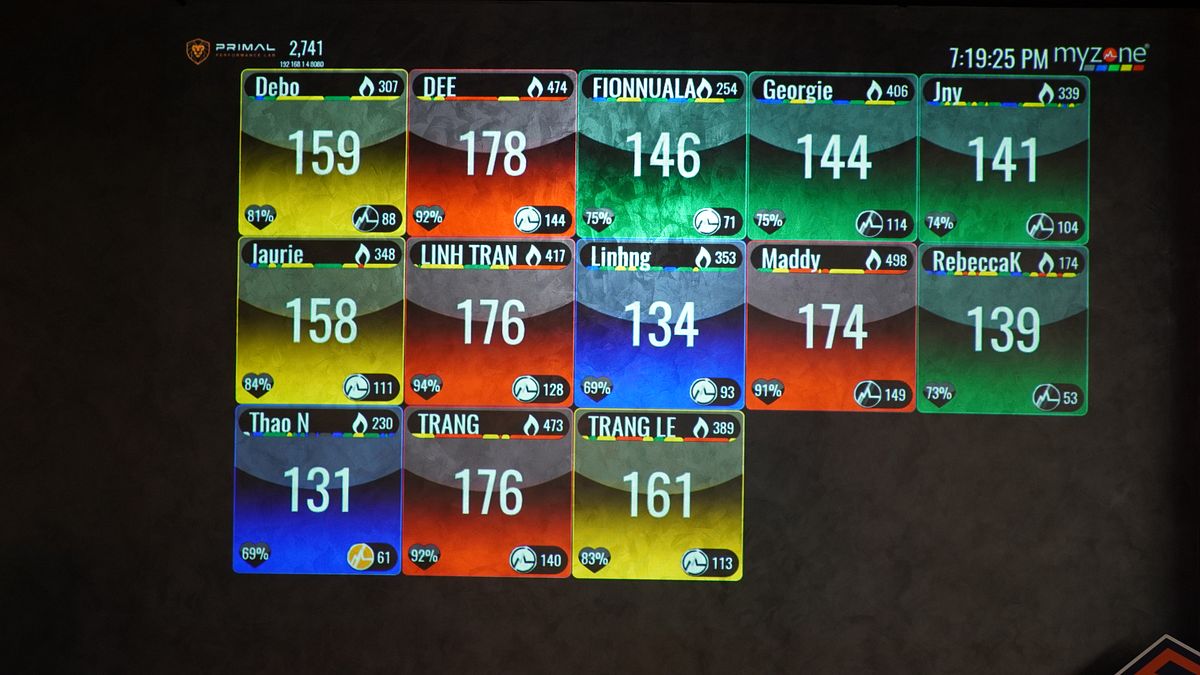 The MEPs help participants build community as well. Primal is just now rolling out a gym-wide competition that will create balanced teams amongst members to compete against each other via points for prizes that include stays at premier resorts. The camaraderie amongst gym-goers has proven, especially in the post-pandemic world, to be an important motivator for people to join fitness classes and remain committed to them. Primal fosters this trend via its exclusive app. In addition to the effortless scheduling of classes and communication with coaches, it allows individuals to friend one another and share as much or as little information about their schedule and performance metrics as they would like.
Truly the best way to embrace technology to the fullest at Primal is via the Performance Group program. Boasting significantly smaller group sizes that feel like private coaching sessions, the program focuses primarily on Strength & Conditioning. Upper body, Lower body, and Total body focused classes. All the metrics from the courses are recorded via the MyZone device and the coaches also enter notes and feedback to create a comprehensive digital dashboard exclusive to Performance Group Members. This allows you access to information that helps you and the coaches monitor progress across weeks, set goals and remain motivated while coaches can best assess and attend to your specific needs.
New technologies, much like new fitness routines, can be overwhelming at first. Primal understands this and thus welcomes anyone interested to get in touch via email or social media direct messaging. A fitness expert will then initiate a conversation to discuss the best plan and offer an invitation for a free trial class so you can see what truly is best experience in person.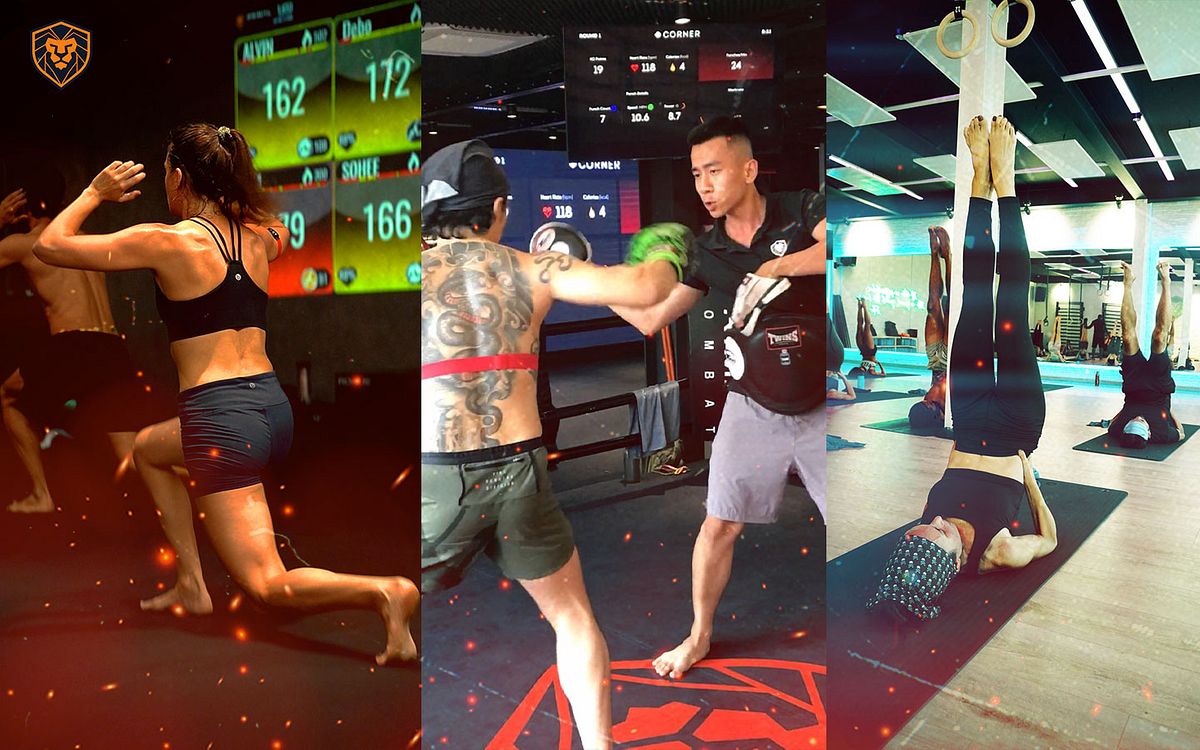 Primal provides a perfect example for how technology can disrupt the fitness industry. But it also exemplifies how there is no replacement for experienced and passionate coaches because at the end of the day technology is a tool that requires skillful wielding. When the two come together, you will be surprised by how fun and easy it is to pursue your wellness goals.