Mothers struggling to afford both food and school fees; husbands forced to move to other provinces to find work; unexpected illnesses that devastate a family's life savings; and children growing up without adequate knowledge of proper health practices: living amidst Saigon's luxurious skyscrapers and fashionable nightlife, it can be easy to forget about the great poverty that afflicts many Vietnamese, especially in rural areas.
Saigoneer recently traveled to Long My District in Hau Giang Province to not only learn more about the realities of those experiencing extreme poverty, but the efforts being made to improve the situation, all while relishing in the delta's beautiful scenery.
Traveling by bus from Saigon, we arrived in Long My at mid-day and were met by the team at Mekong Plus, an organization that has been active in rural community development for more than 25 years. We would spend the next two days traveling with them by bicycle to a few of the projects they operate in their area with local NGO partner Anh Duong.
Mekong Plus has operations in four districts in Hau Giang, as well as in Cambodia, but their work in Long My is their largest. As we ate lunch, we learned that all of the more than 20 staff members there were born and live in the area, which gives them critical knowledge about the people and communities they support.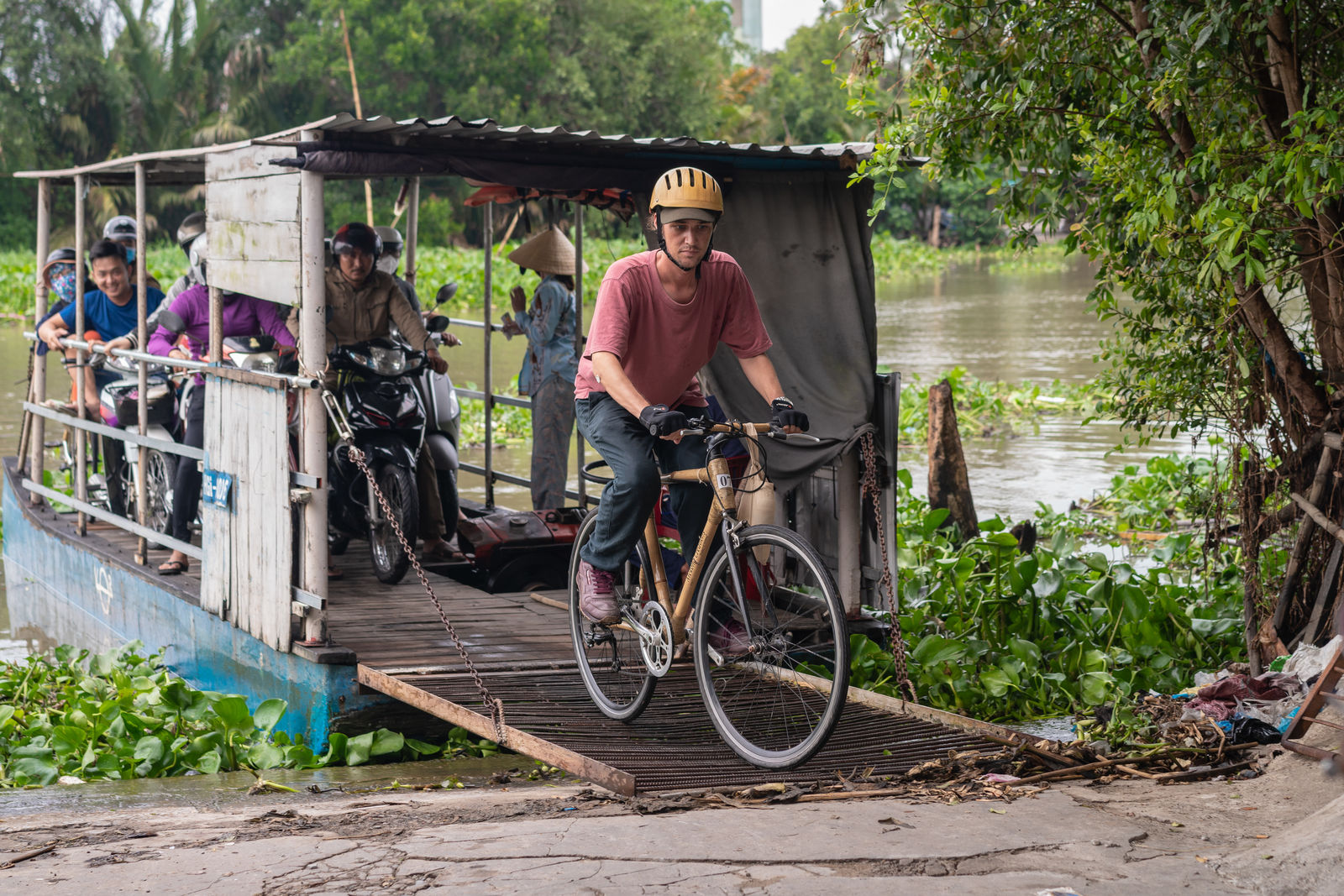 Atop a sleek bicycle whose frame was made out of bamboo, we were on our way. Our first stop on the trip was to the home of a local woman named Phu. For years, she had done odd jobs including sewing and selling bánh mì, but the work was inconsistent and she was always in a financially precarious situation. Then Mekong Plus taught her how to make simple papier-mâché crafts.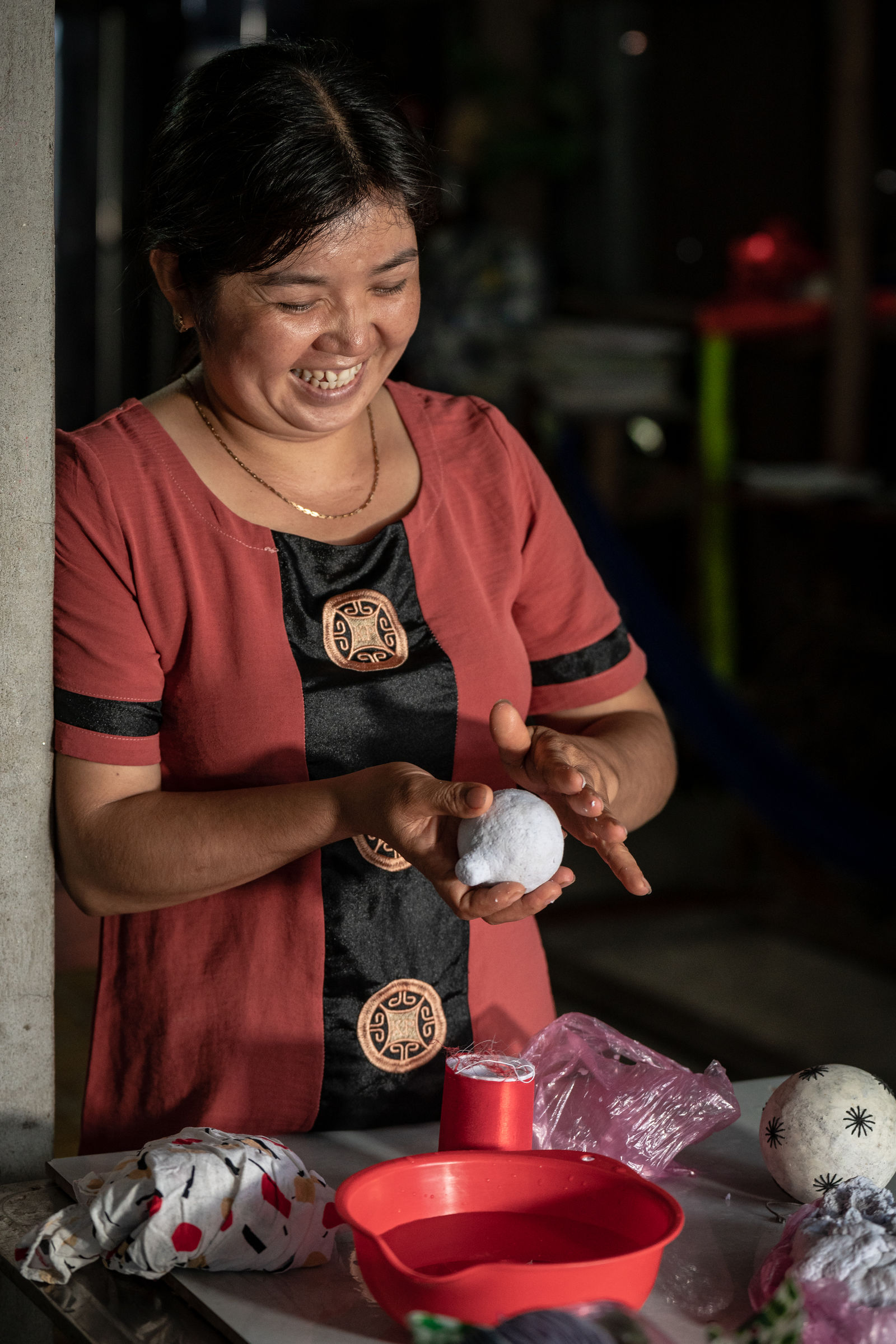 Using scrap paper collected from the surrounding area and simple adhesives, she is able to create a variety of items including Christmas ornaments, dolls, statues and home decorations that are sold via Saigon-based Mekong Quilts. Before the pandemic, she was able to make upwards of VND2.5 million a month selling the items, mainly to foreign customers and often via custom order. She is one of more than 100 people in the area who have taken on such work that allows them to make extra money while remaining at home to care for children so they can pursue a stable education.
Alongside a need to improve access to health facilities, rural communities often lack basic health knowledge. More than 10 years ago, Mekong Plus began visiting local schools and offering age-appropriate health information. For secondary schools, topics include sex education, while the youngest students received lessons about dental care. By now, local teachers have been trained to the point that Mekong Plus only needs to occasionally visit and monitor the progress of the programs.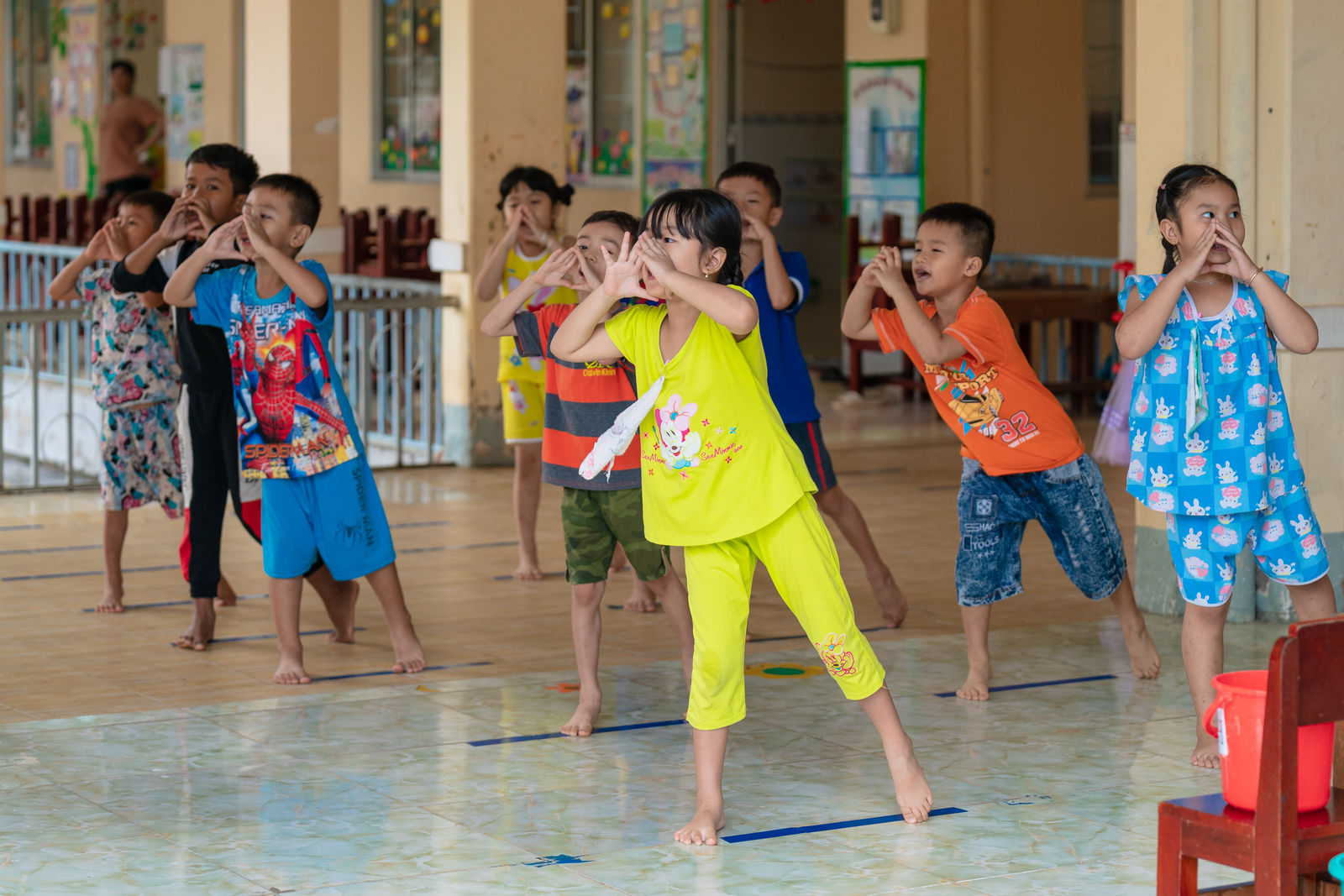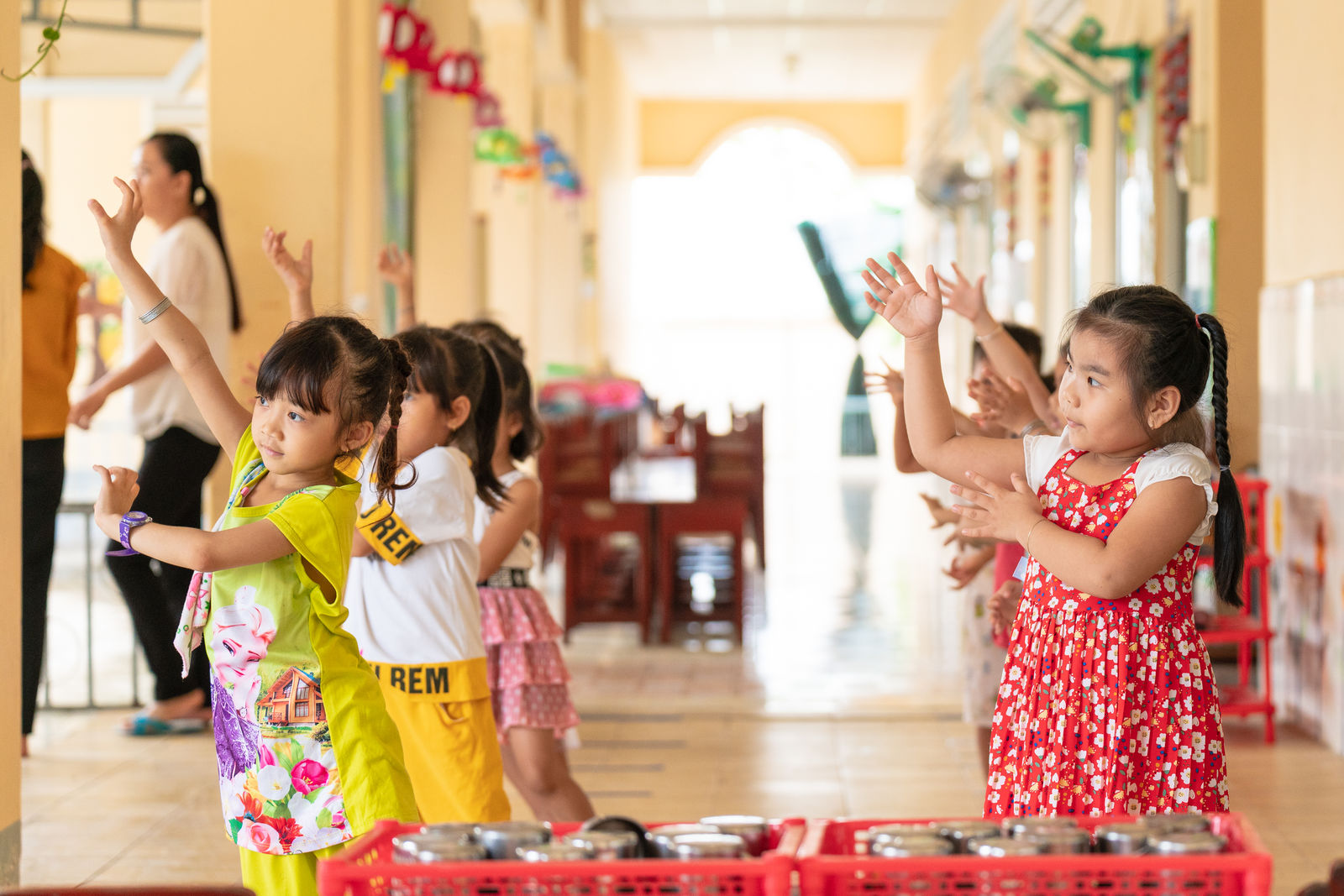 Our second stop of the day was Vinh Thuan Dong Kindergarten, where Mekong Plus has been active for years. We were delighted to watch the song and dance routine that helped the young students learn and practice good teeth brushing. They then had a chance to play in an adorable mini tạp hoá.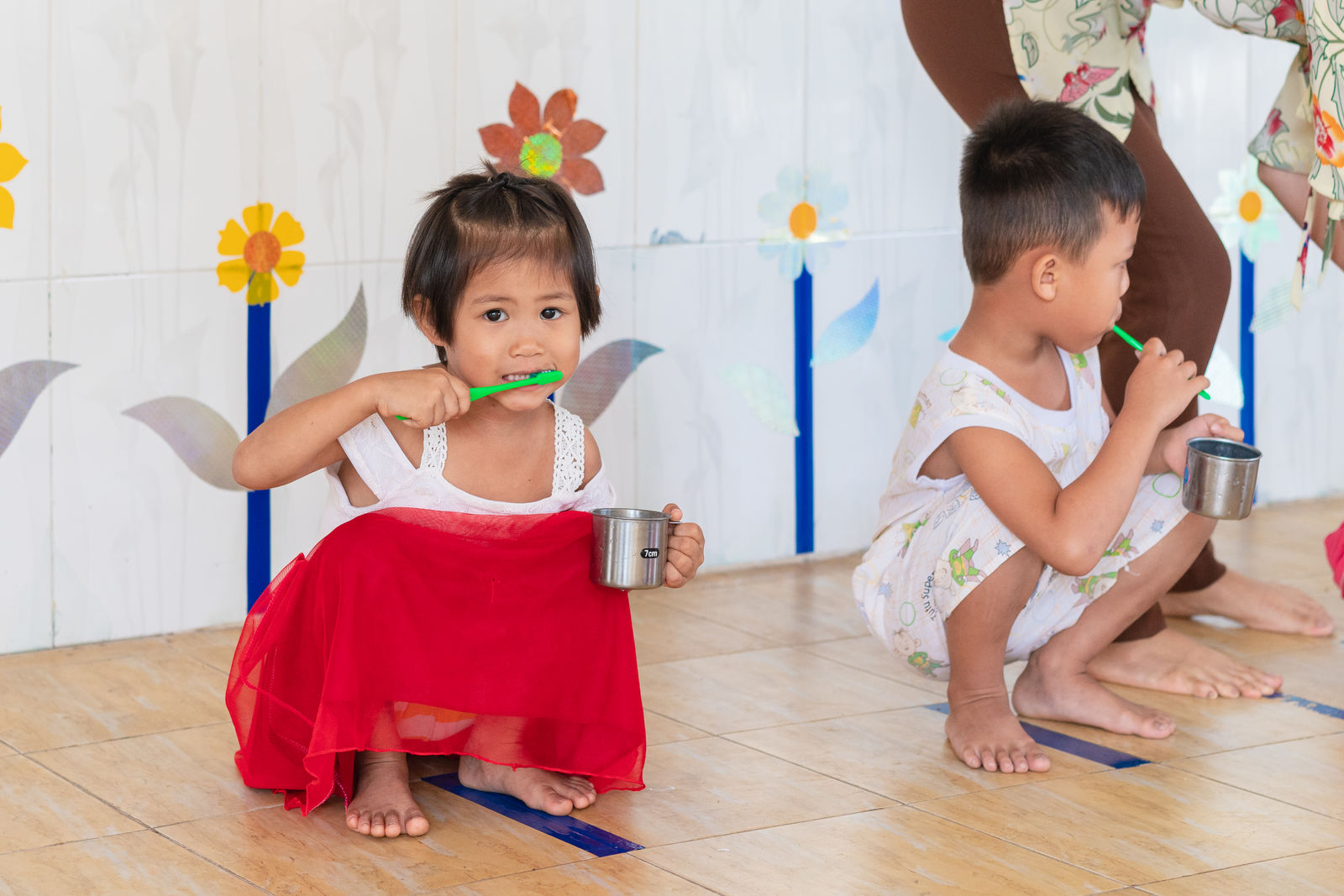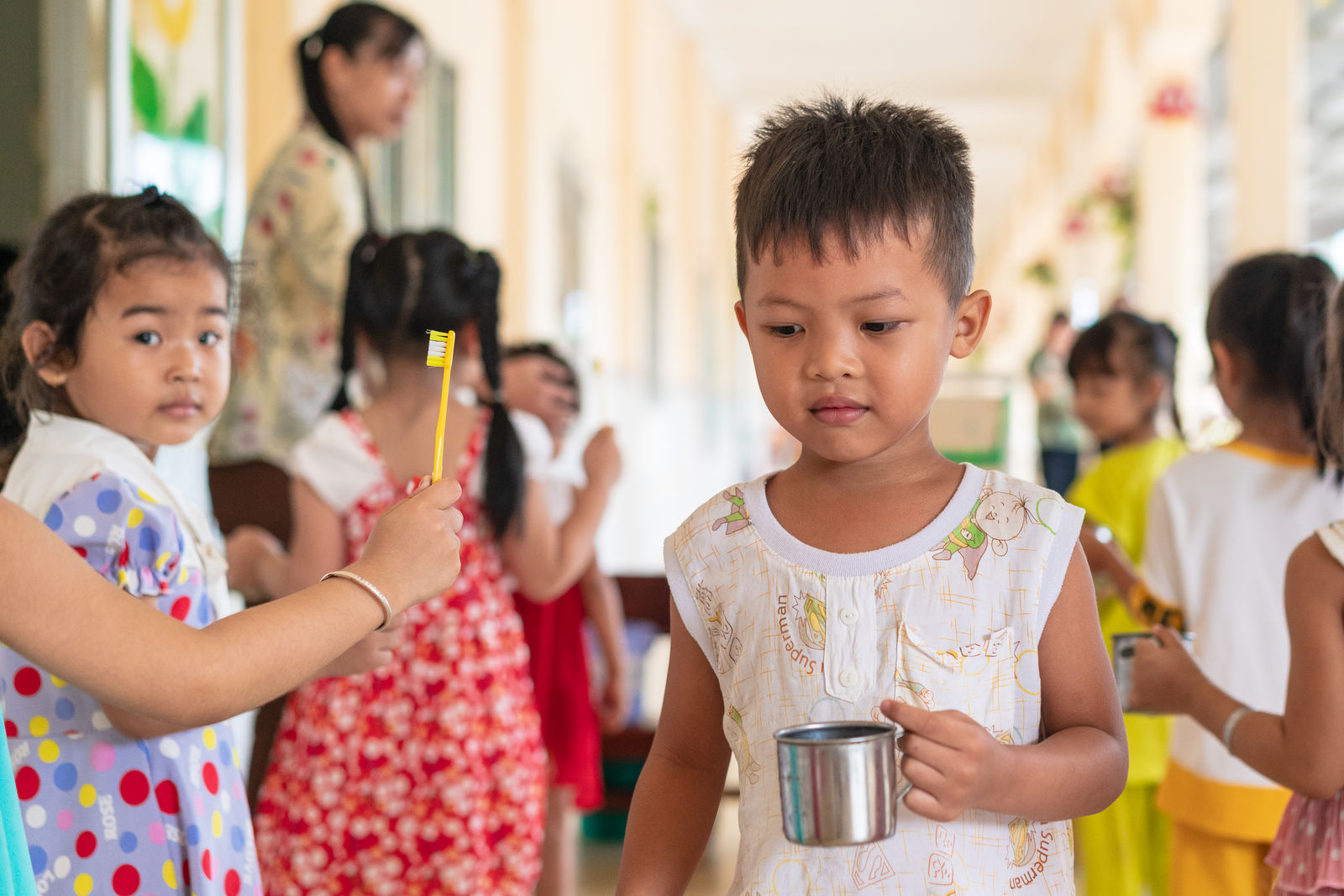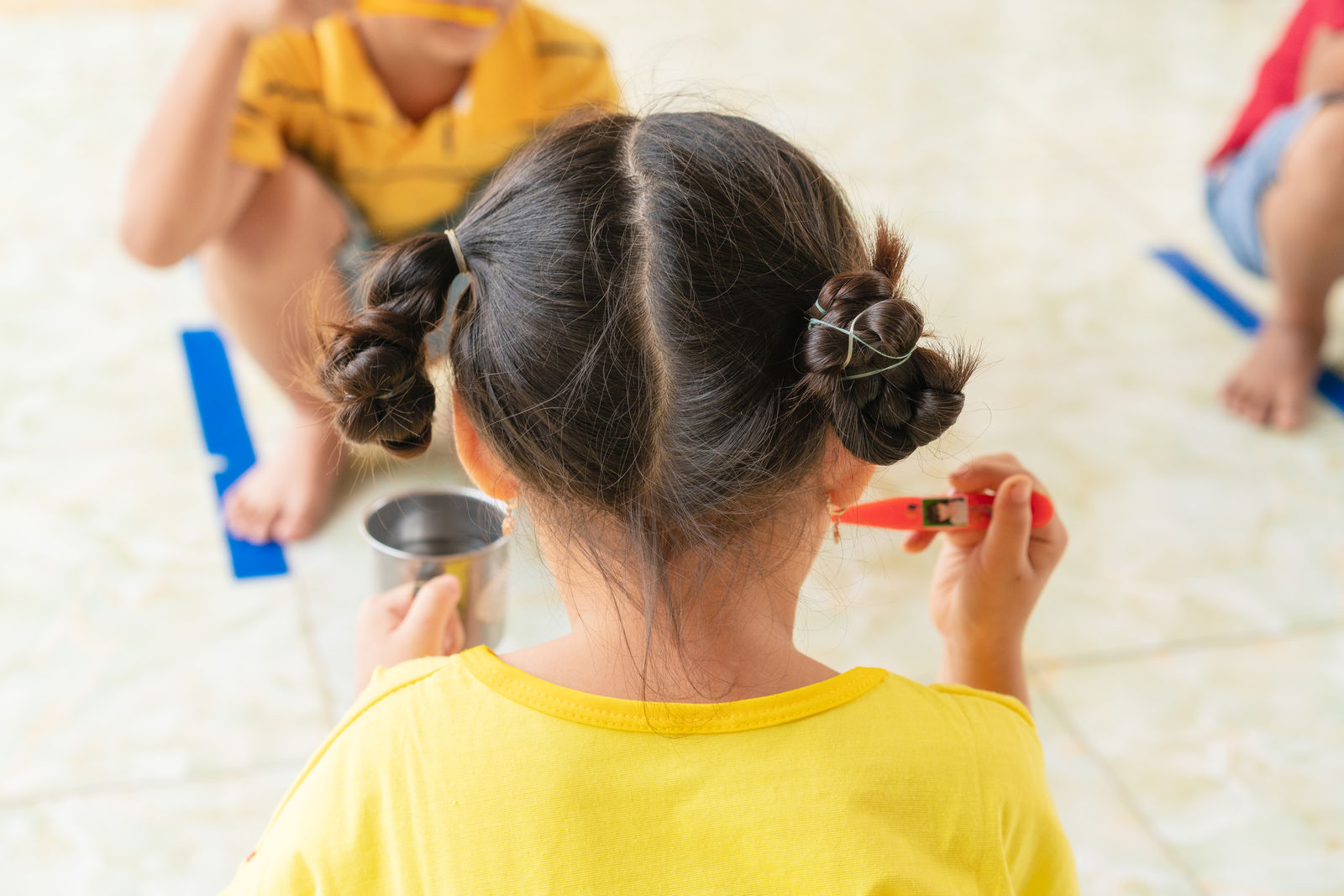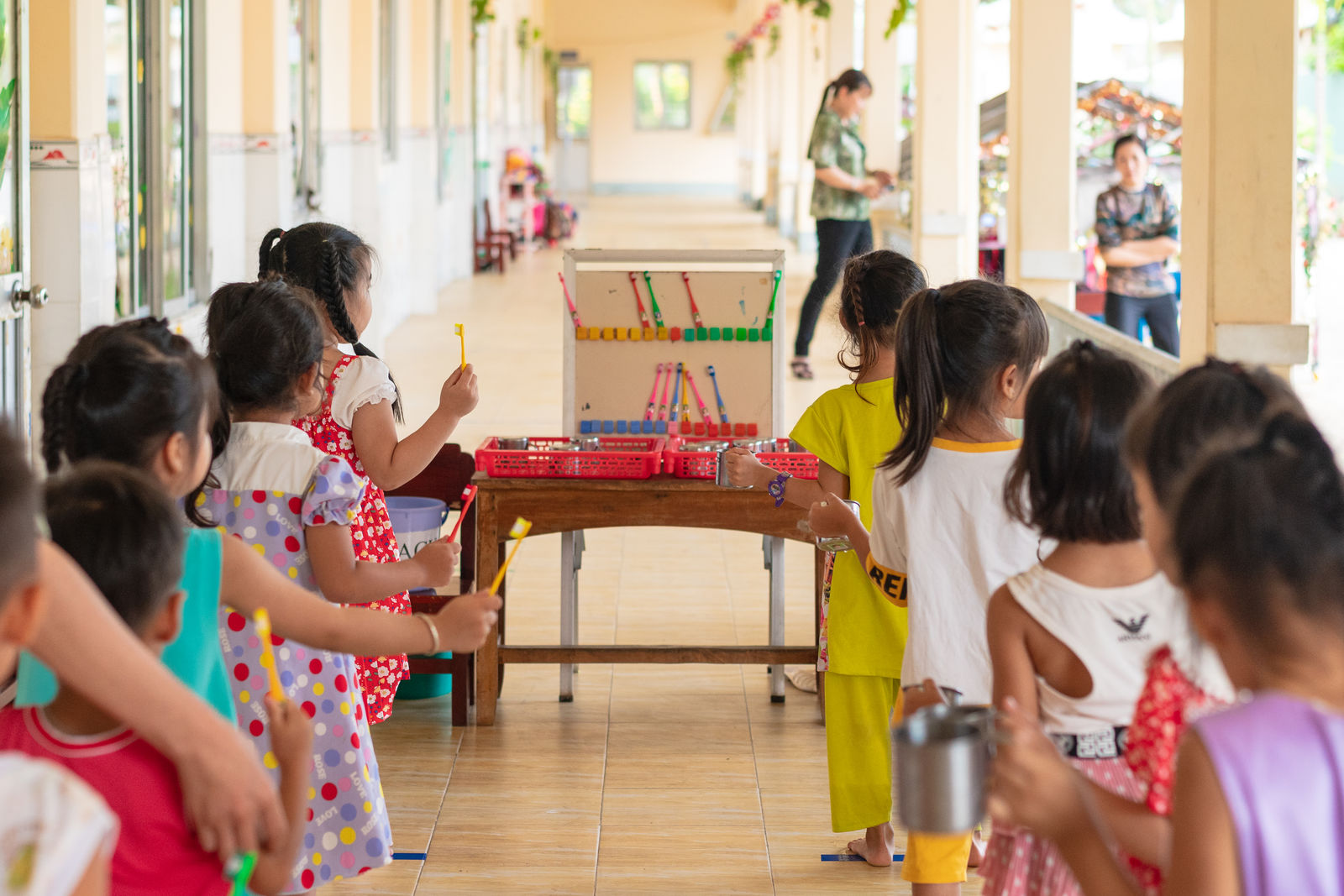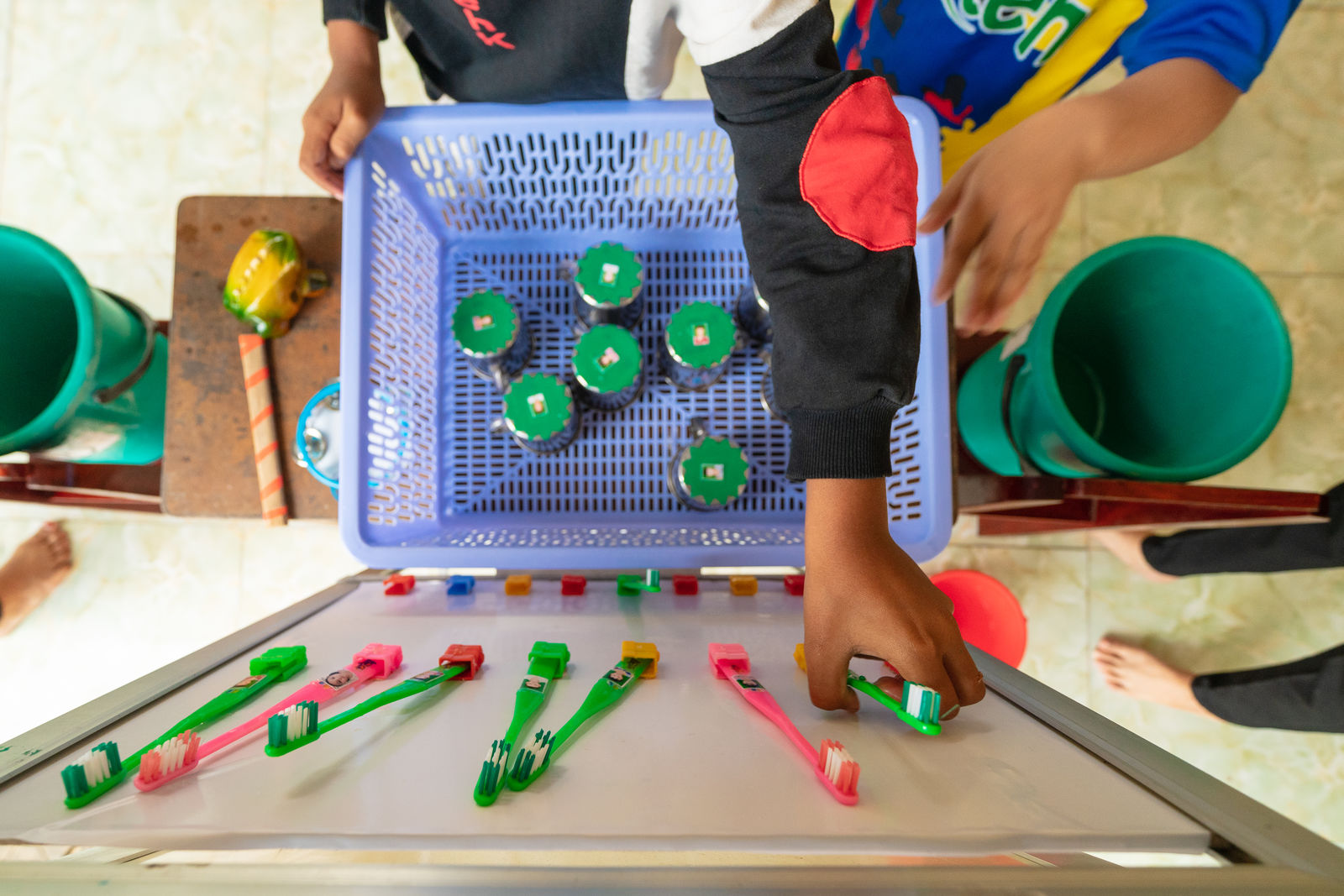 Dep, a Long My native, had moved with her husband and children to Saigon to work for several years. Upon their return, they found their house in ruins. Making matters worse, Dep recently developed a physical condition that left her unable to perform manual labor. With the help of family members and a generous donation from Mekong Plus, they were able to rebuild their home using a novel new technology. She invited us into her simple dwelling to share her story and her optimism for the future.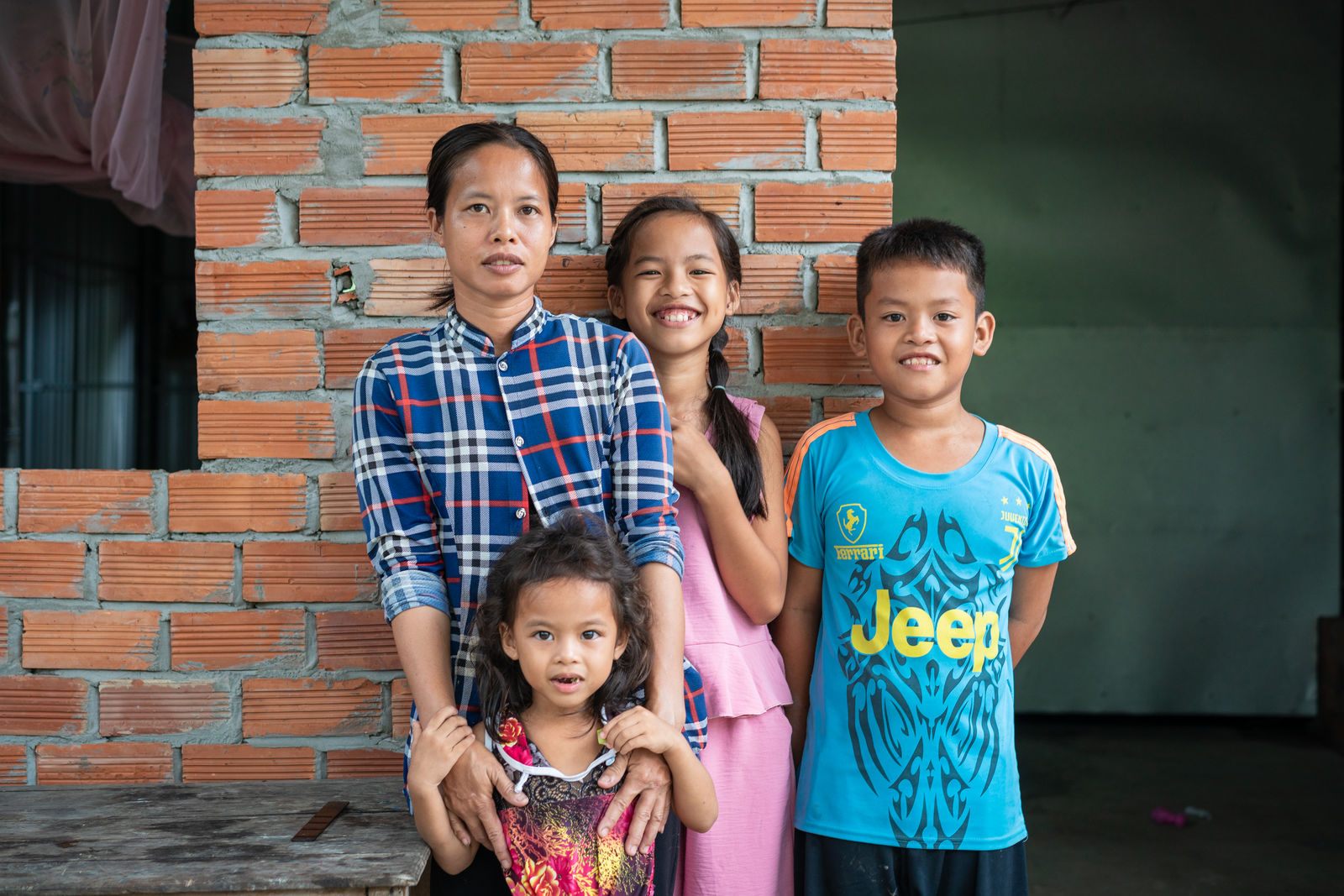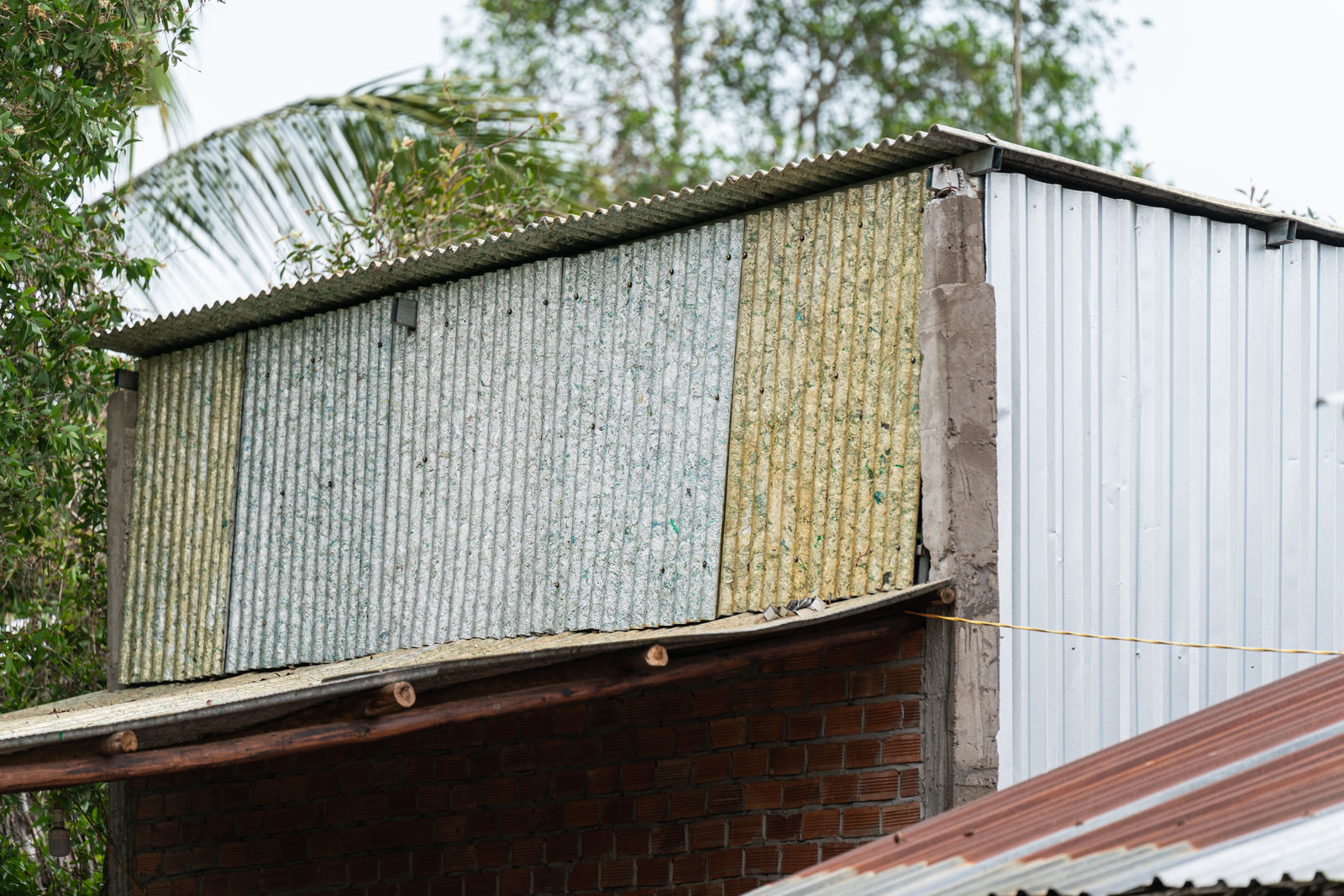 Roofs in the area are typically made from dried palm fronds or metal sheets. While inexpensive, the former are not durable, while the latter trap great amounts of heat and make a lot of noise during rainstorms. Yet, a newly invented roofing material that uses recycled plastic is cool, quiet and affordable. Dep's family was able to install a Đồng Tiến roof for their new home, and the idea is spreading to her neighbors.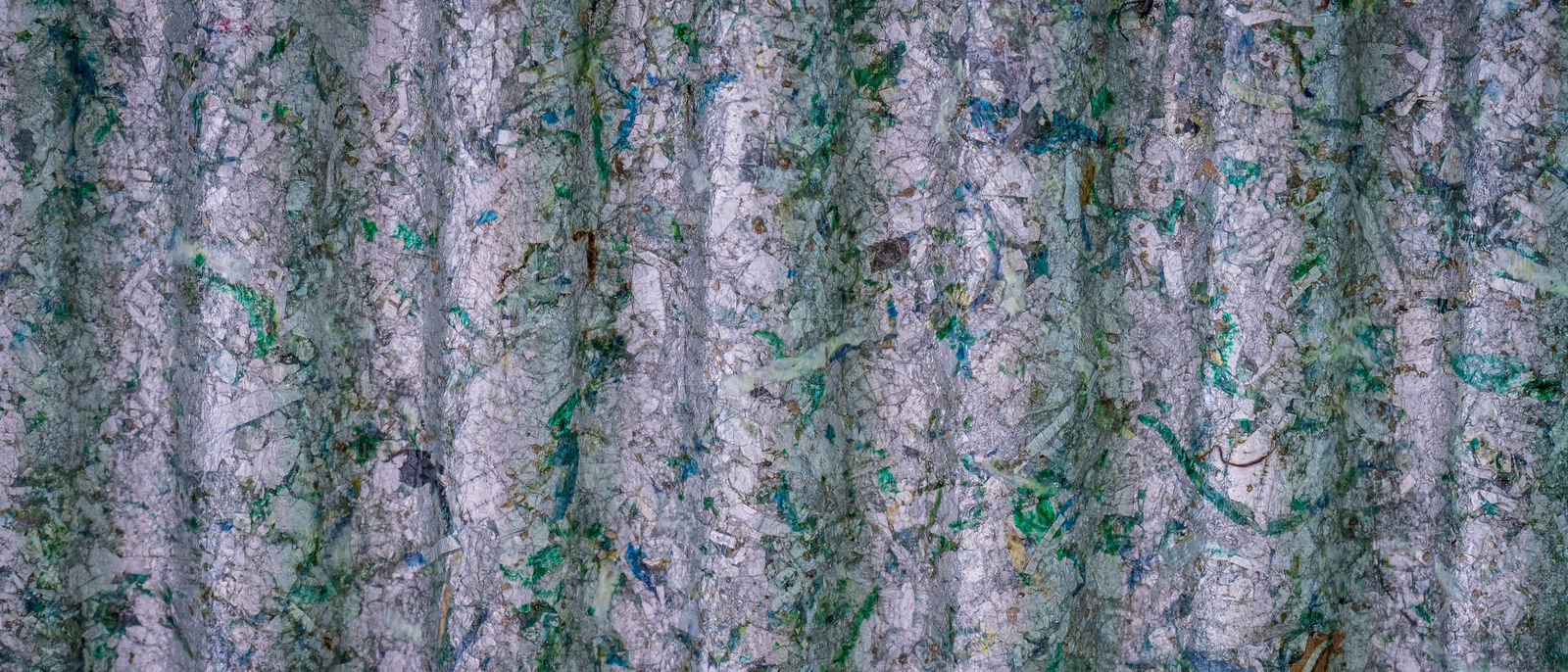 The stark contrast between the difficult lives of people in the region and its natural beauty was astounding: bright green fields beset by lush fruit trees, rivers and canals. We had stopped under the shade of some fruit trees to take in the scene when we were told to consider how we were exploring the area. The particular road we were on at the time was newly paved, which allowed us to admire the landscape around us and not have to keep on the lookout for potholes, puddles or mud patches.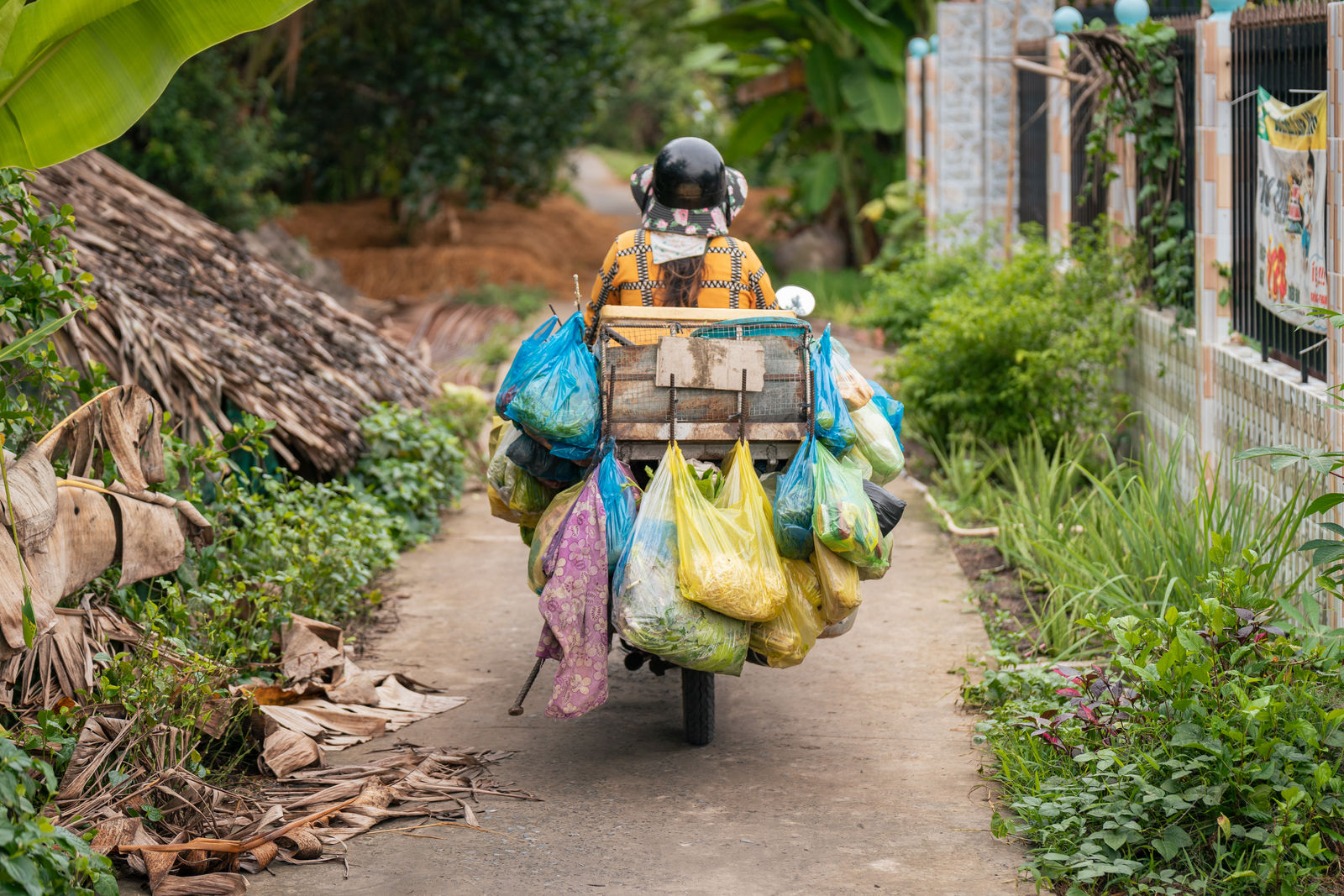 In recent decades the Mekong Delta has seen the construction of hundreds of new bridges and roads that greatly improve the ability of people to travel for work and school. Yet, as the numerous ferries we took during the weekend attest to, there is still much infrastructure improvement to be made. For example, unpaved roads that link small hamlets often flood during the rainy season and become impassable, which especially affects children who may then be unable to get to school. And farmers that are forced to sell their goods on boats must do so at lower prices.
The local government is of course making great efforts to improve and maintain roads, and locals often pitch in via labor or financial resources, but they need all the help they can get. Mekong Plus is one group that is assisting via financial contributions supported by international groups and individuals. To date, they have helped complete 255 bridges and 165 kilometers of concrete paths.
As the sun set we returned to our hotel to call it an early night on account of the next day's adventures that would include a trip to the floating market as well as various small businesses set up via microfinancing. Eel and tortoise farming? Mushroom growing? Biogas? We couldn't wait.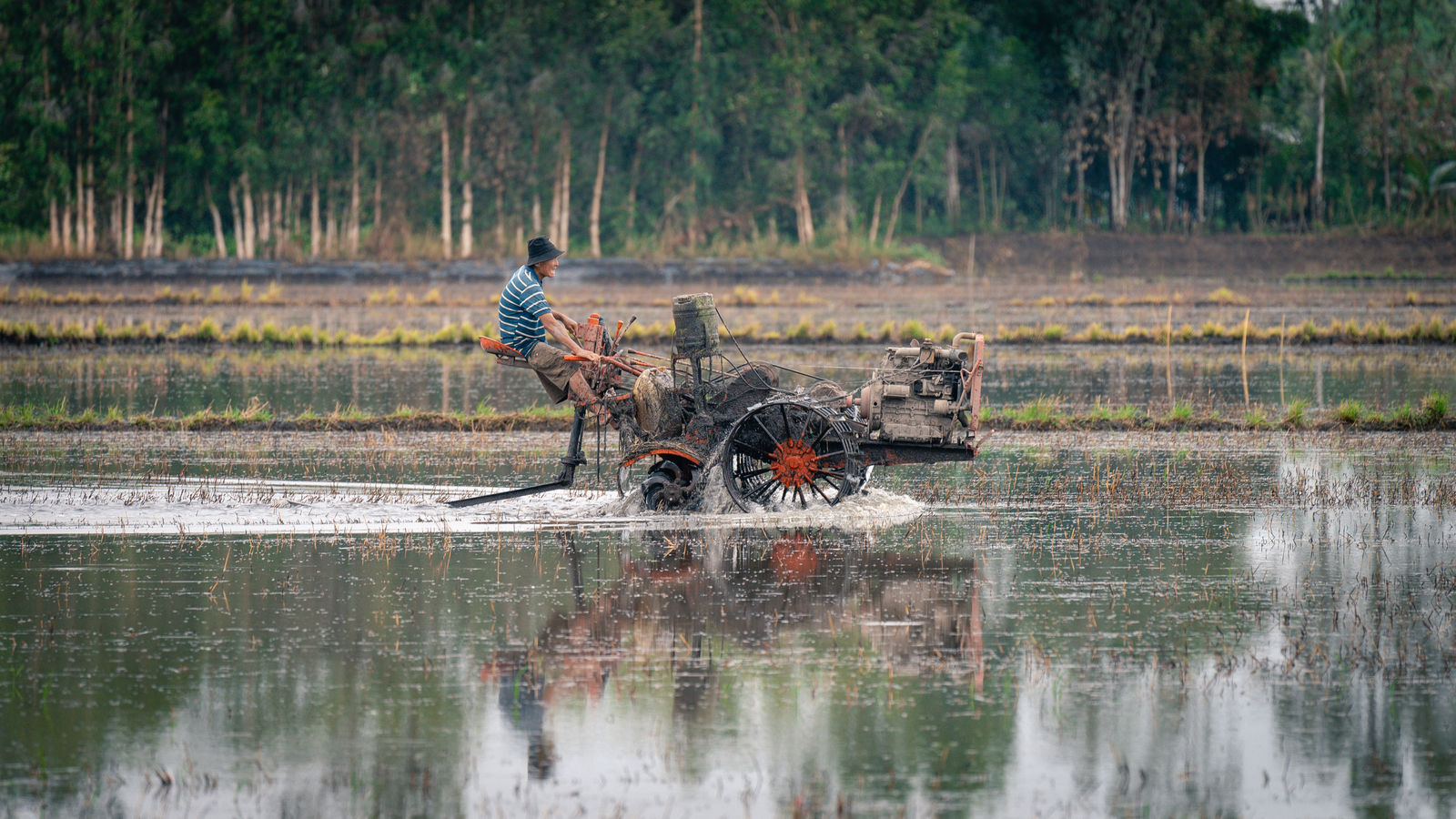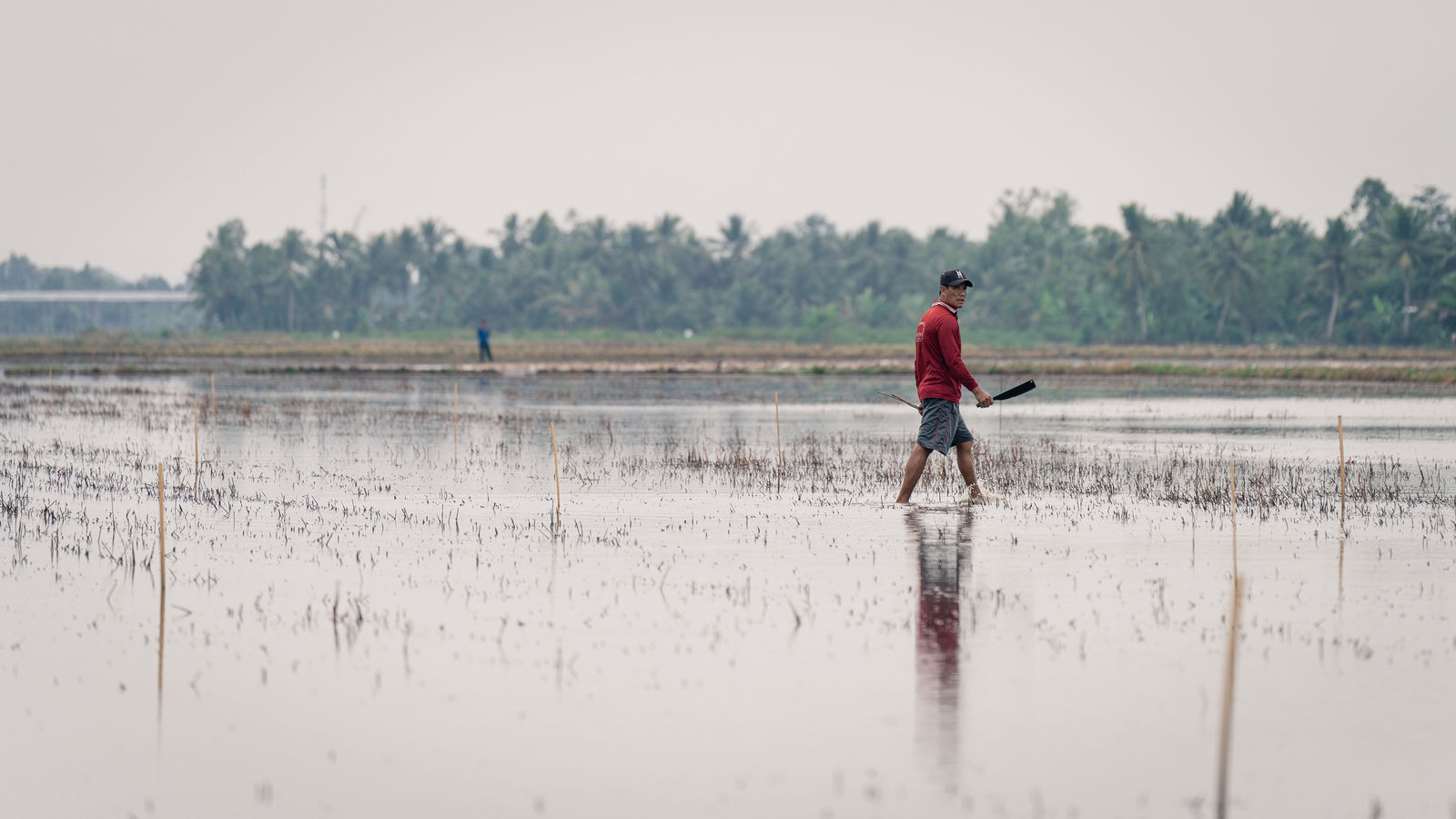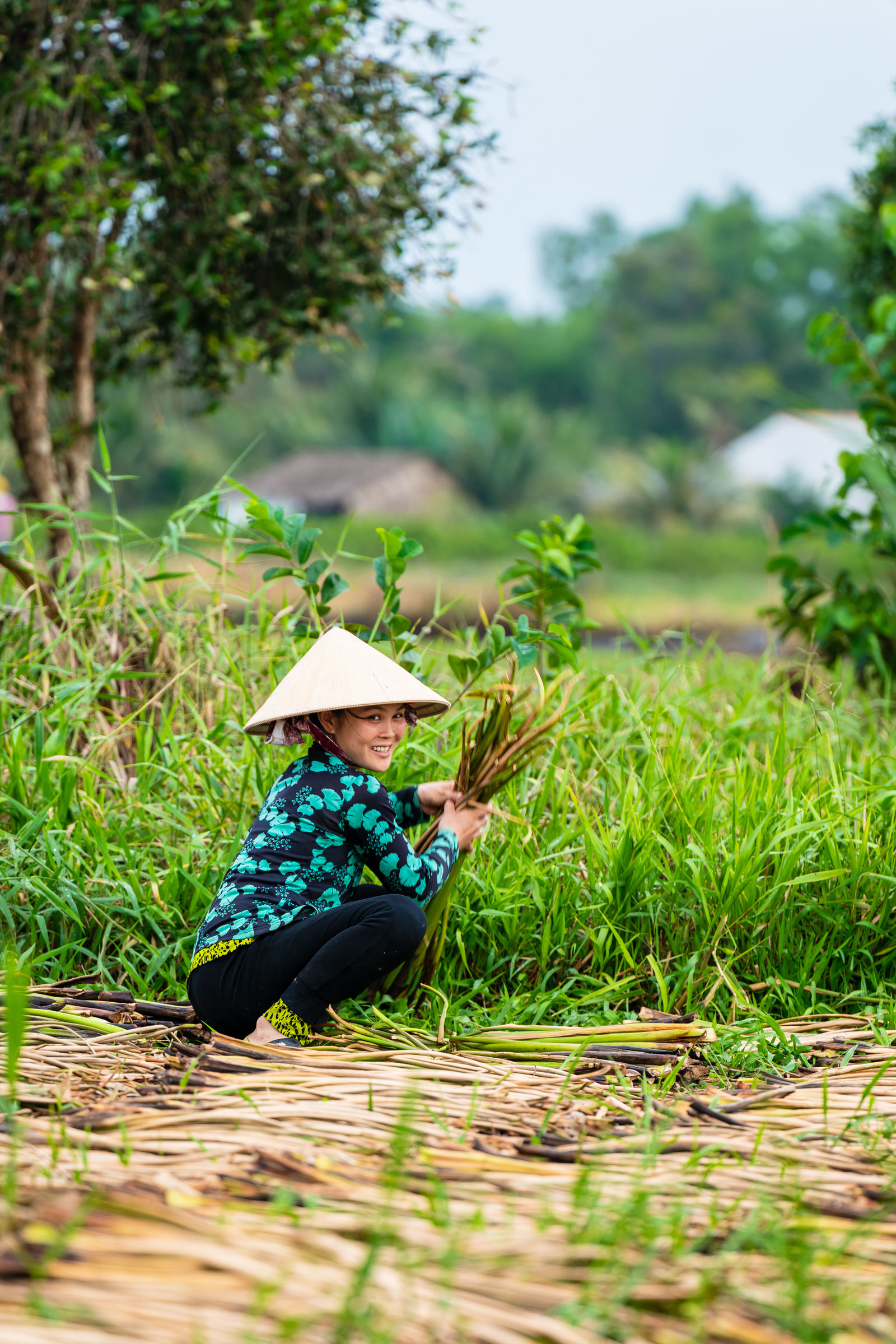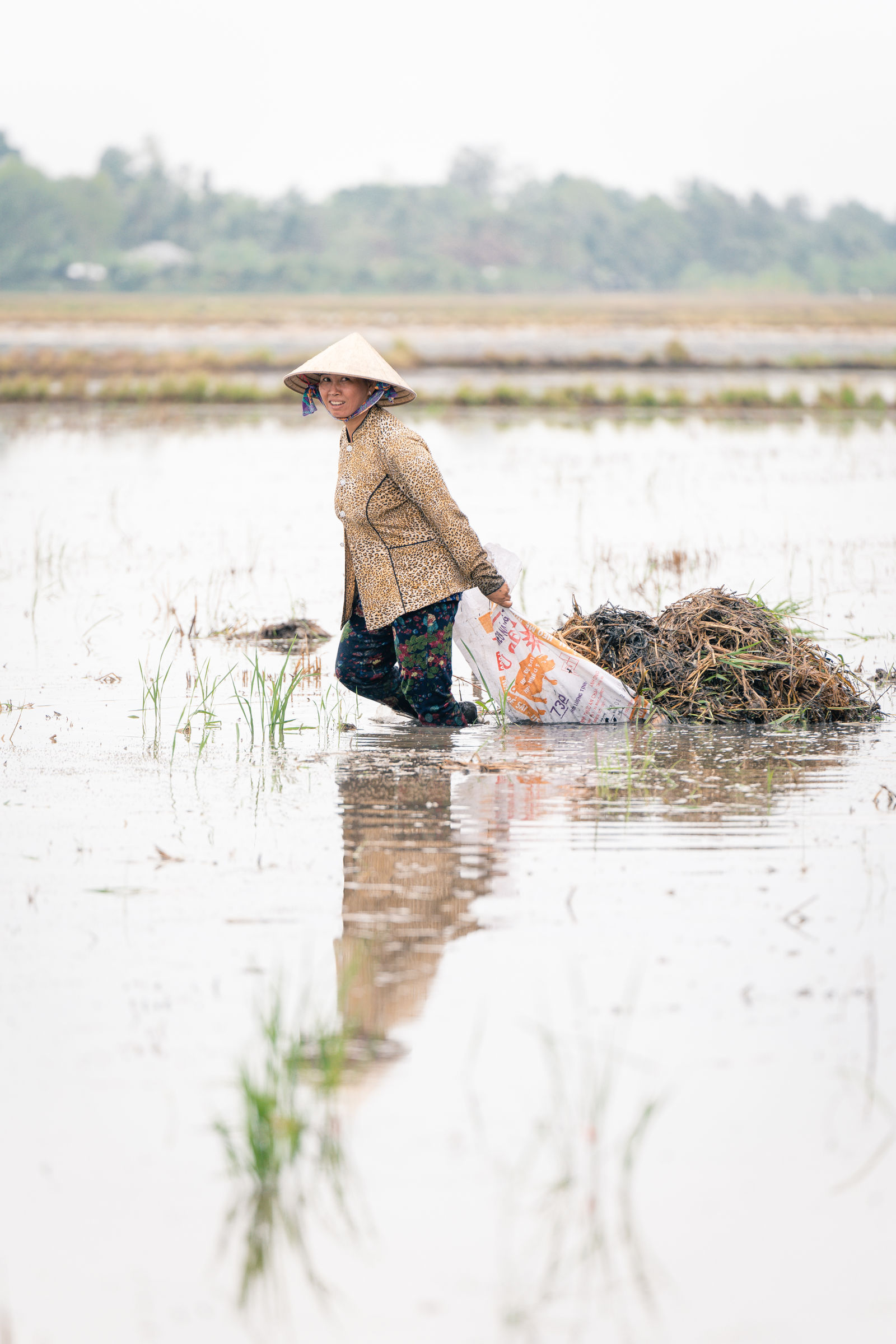 Part 2 of Saigoneer's trip will be published soon.