A soft spread of mist hushed across verdant fields in all directions like a tender exhale: living in Saigon, one can forget how peaceful dawn can be.
Saigoneer was gifted with this scene as we drove from Long My to the Nga Nam floating market this past spring. Compared to Can Tho's river marketplace, Nga Nam attracts few tourists, and instead serves as a thriving commerce center for local farmers and vendors to buy and sell fruit, vegetables, meat and seafood, and then distribute these goods to smaller markets via the Mekong's many tendriled branches.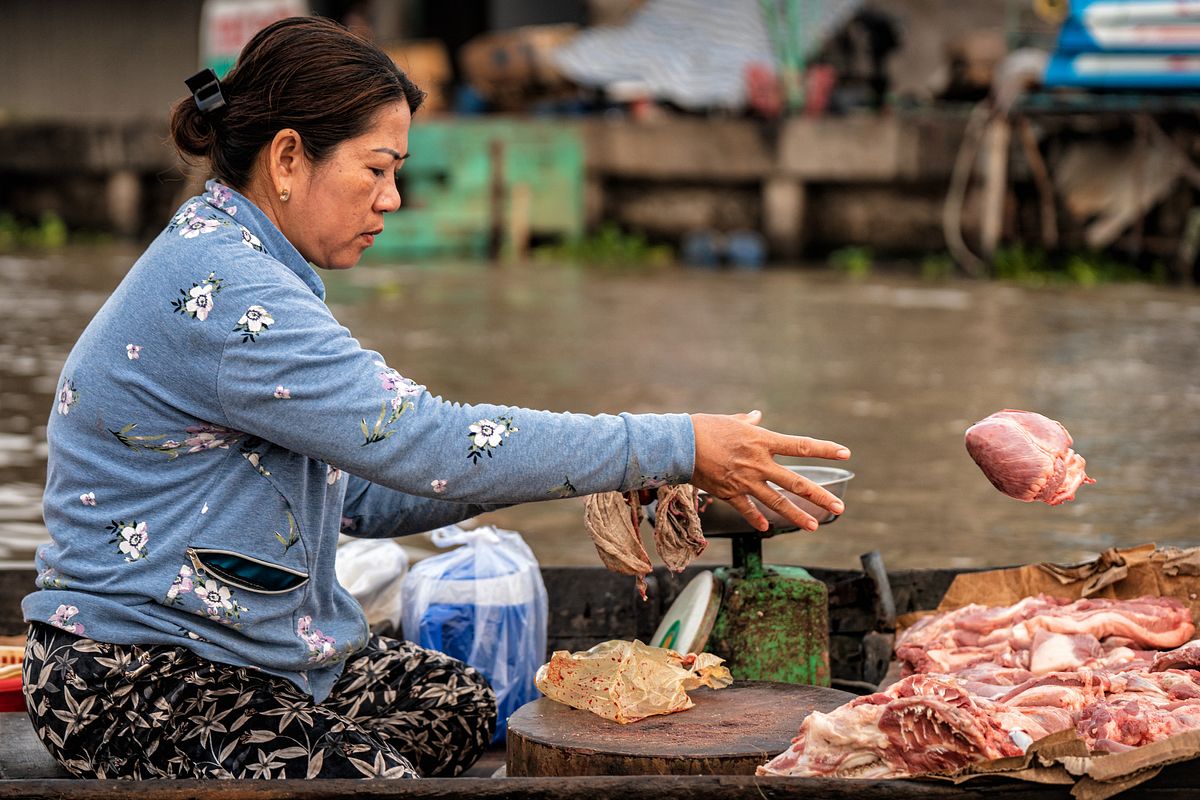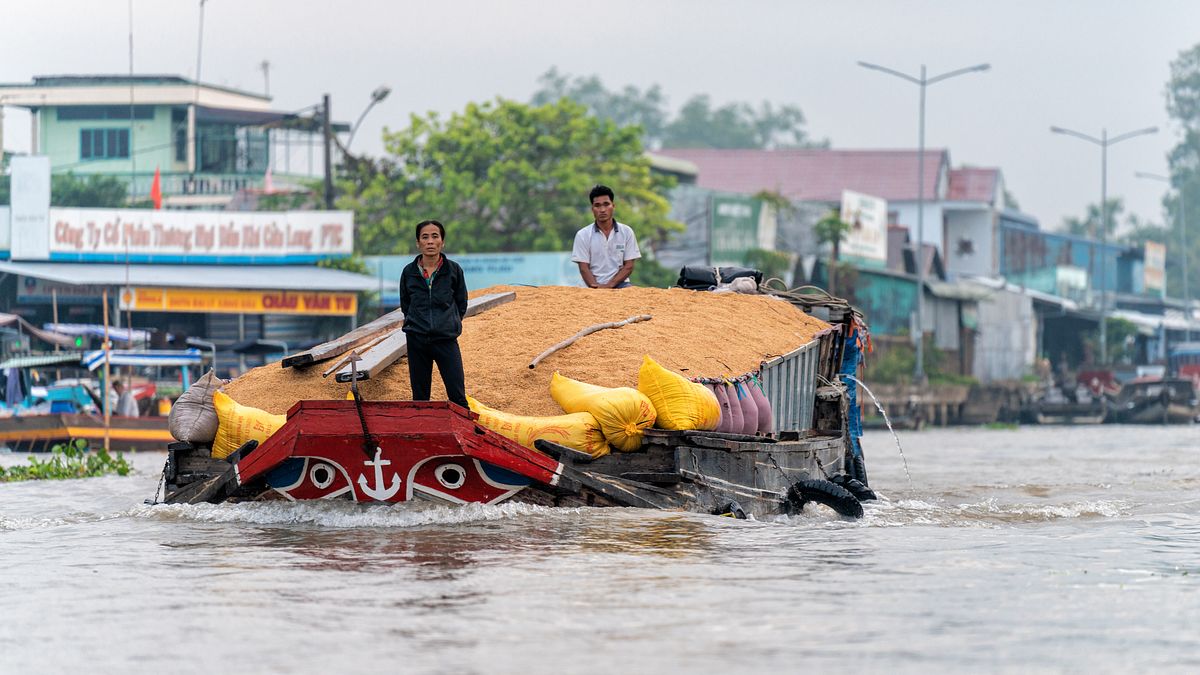 True to its name, which translates to "five directions", the bustling confluence of waterways welcomed boats laden with mangos, bananas, pineapples, potatoes, kohlrabi, eggs, and ducklings coming from and headed in all directions. Skiffs sporting brightly painted false eyes chugged beside a woman delivering steaming bowls of soup to workers, while people onshore busied themselves loading and unloading goods.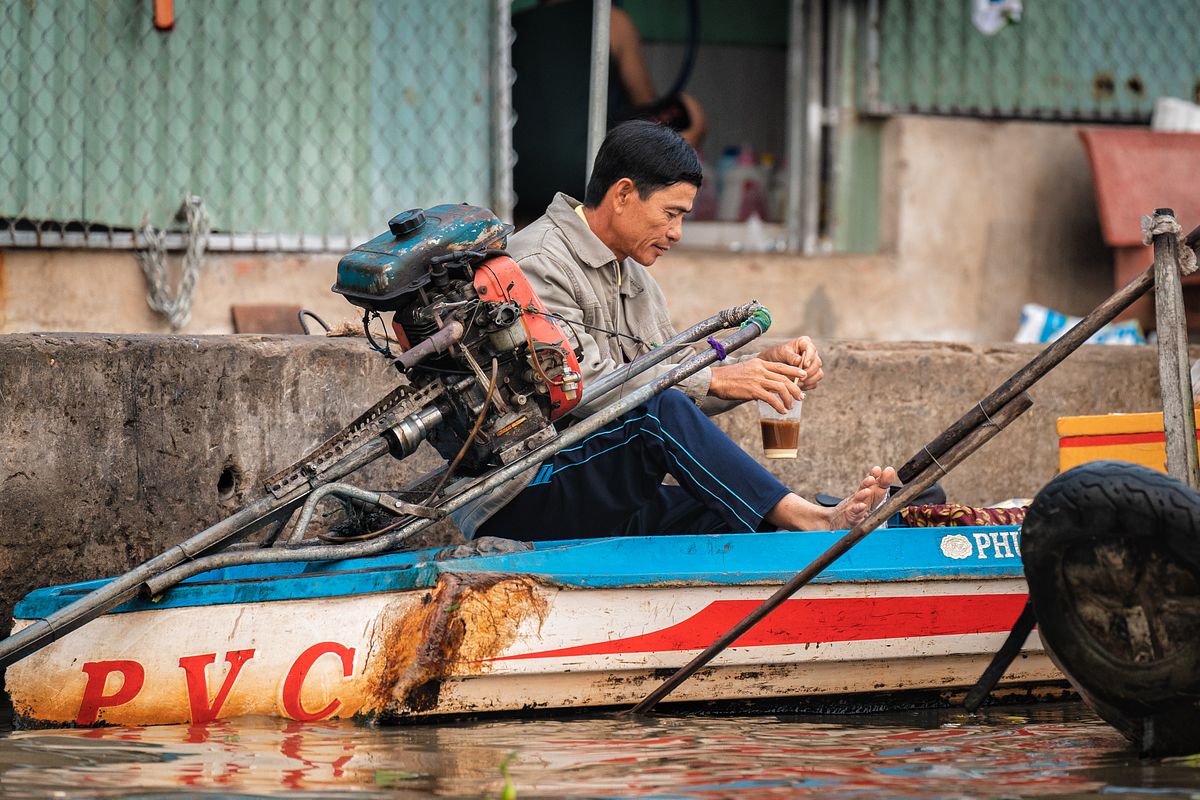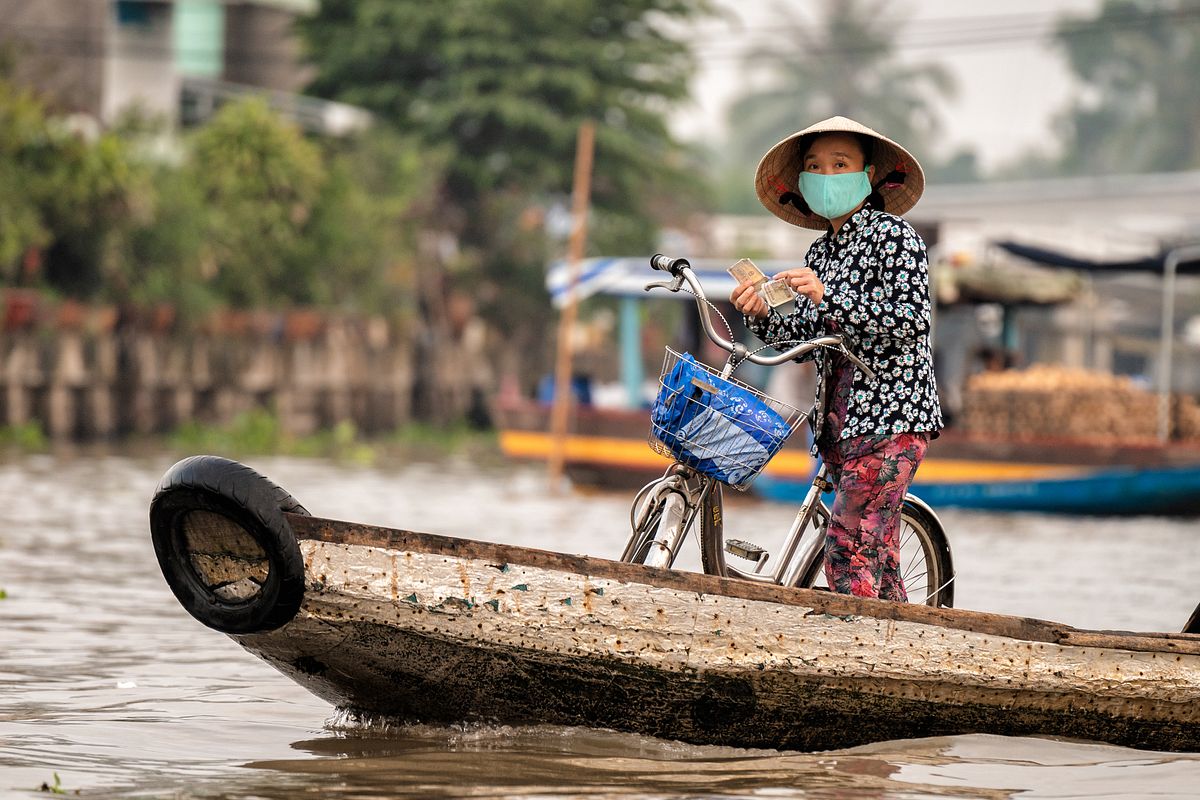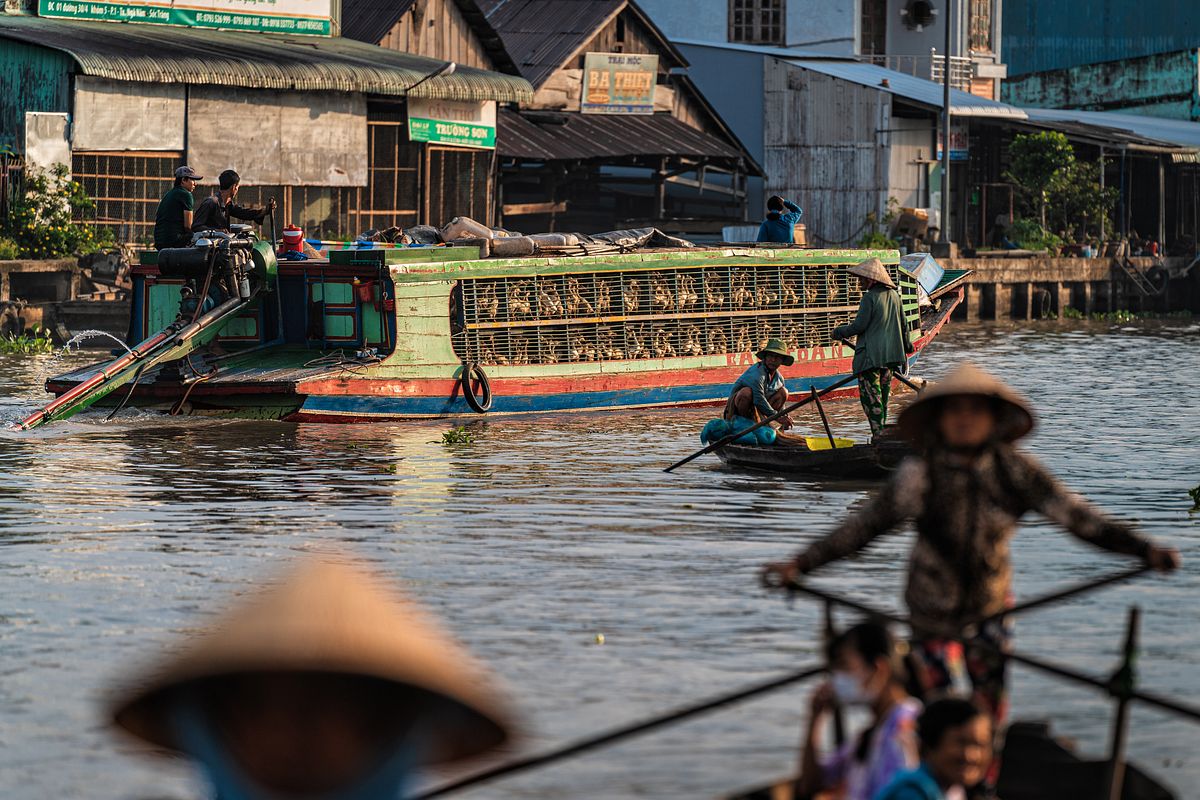 While our photographer snapped shots of the colorful commotion, Mekong Plus co-founder Bernard Kervyn shared more about his organization's efforts in the area that we had witnessed the afternoon before, and would see more of later that day. He explained that many people in the impoverished region had struggled with failed small business ventures in the past and were hesitant to fail again. Mekong Plus earns their trust because the team consists of locals with intimate knowledge of life in the area. Moreover, they can point to more than 20 years of experience successfully helping households develop small businesses.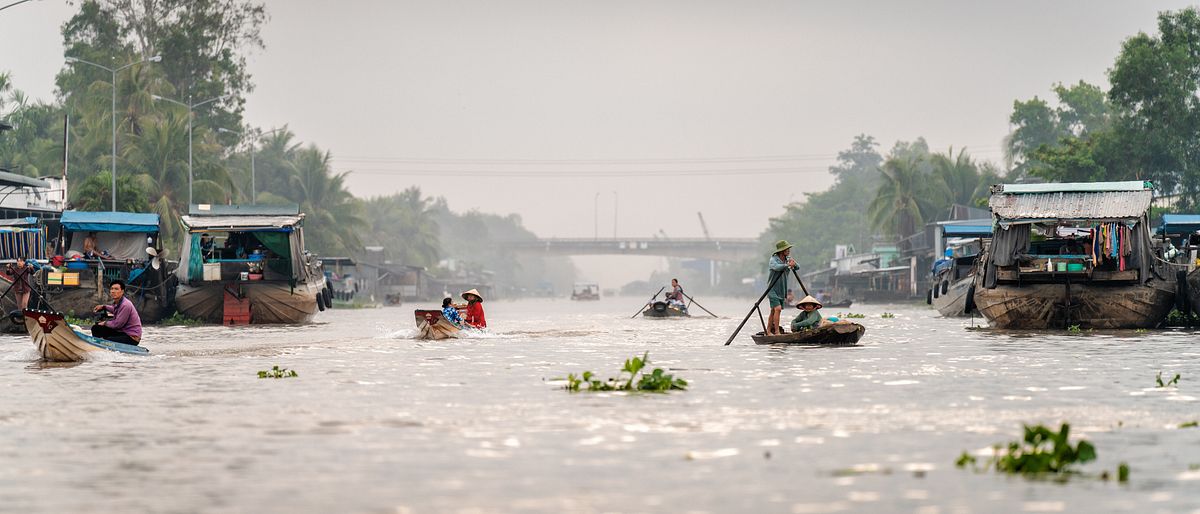 Bernard emphasized the ingenuity of the families that cooperate with Mekong Plus, but we weren't quite prepared for the diversity of endeavors we would see that day. When we got back to Long My, we hopped on our bamboo bicycles and took a nine-kilometer cruise through the town center to Lâm Thị Mỹ Linh's home.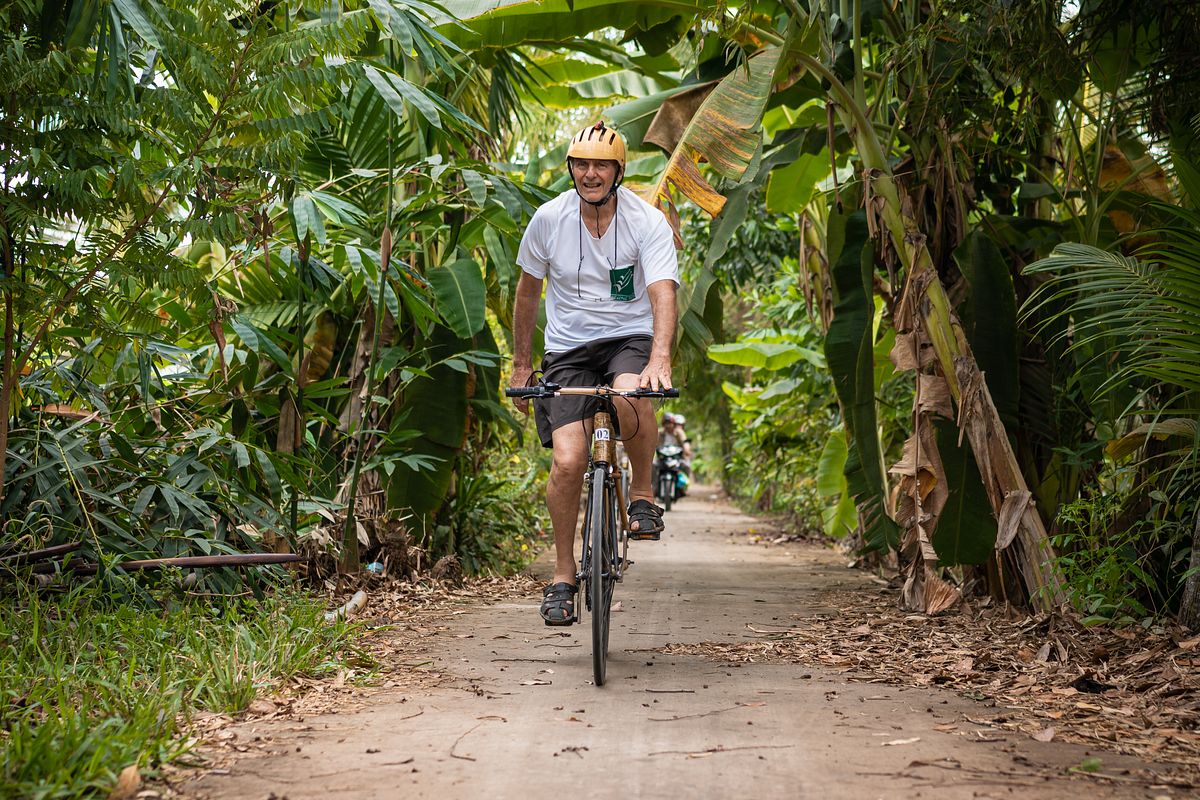 Linh is more financially stable than many of the other people we met that weekend, as exemplified by the fact that she owned female pigs. Pork prices are notoriously volatile, and piglets expensive, so if one cannot breed them, they risk losing money raising them to slaughter. Having an adult sow is pricey, but those able to afford one make more money in the long run.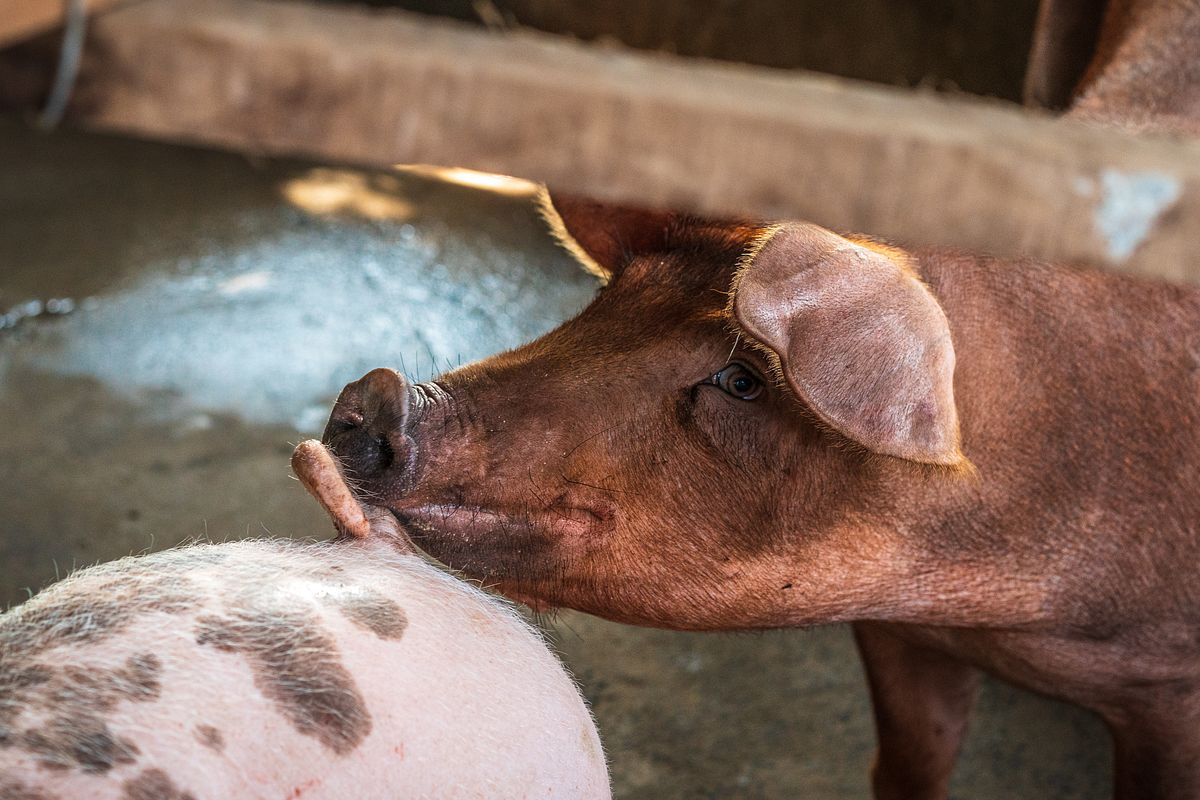 Owning several pigs also allowed Linh to implement a simple but impactful technology: biogas. The manure and water that runs out of the pigpen naturally flow into the biog-as tube and after several weeks the methane gas is used in the kitchen. Linh is one of more than 1,000 households in the area that received small financial assistance and knowledge from Mekong Plus to install systems to collect the gas. In addition to cooking, she also uses the fuel to make rice wine, which represents another important income stream for the family.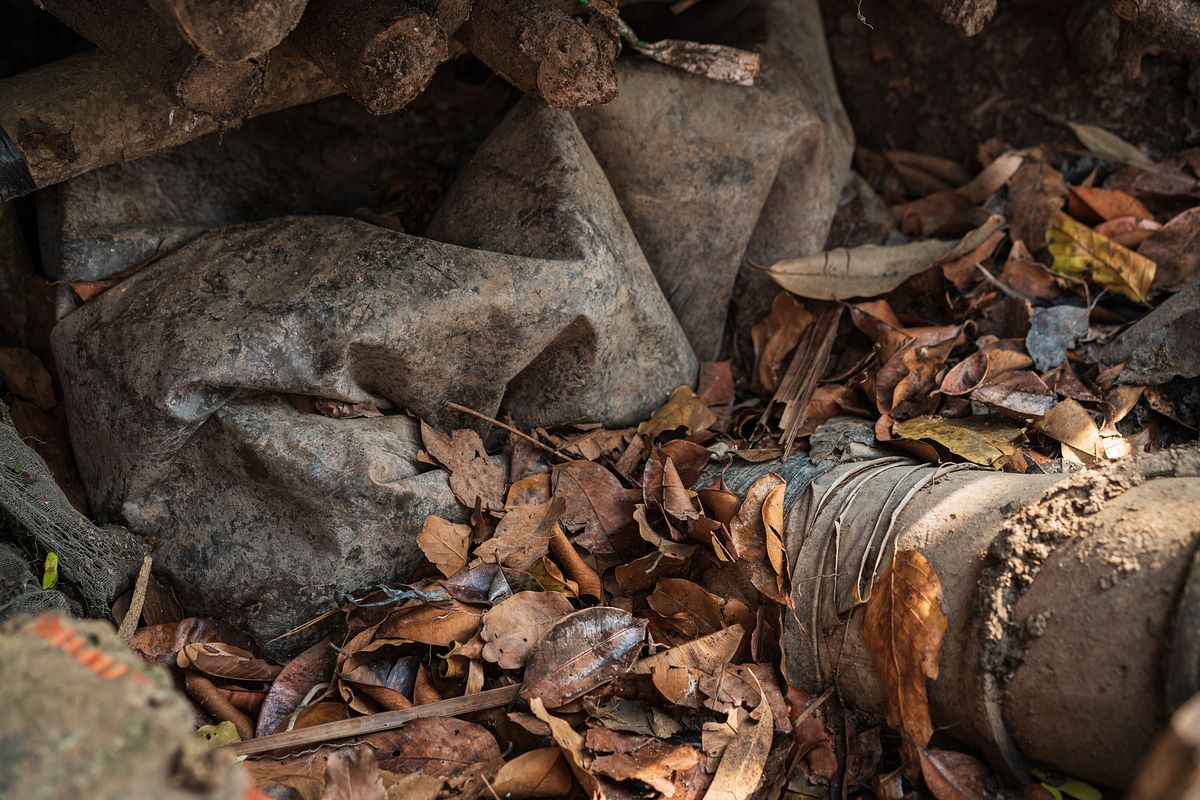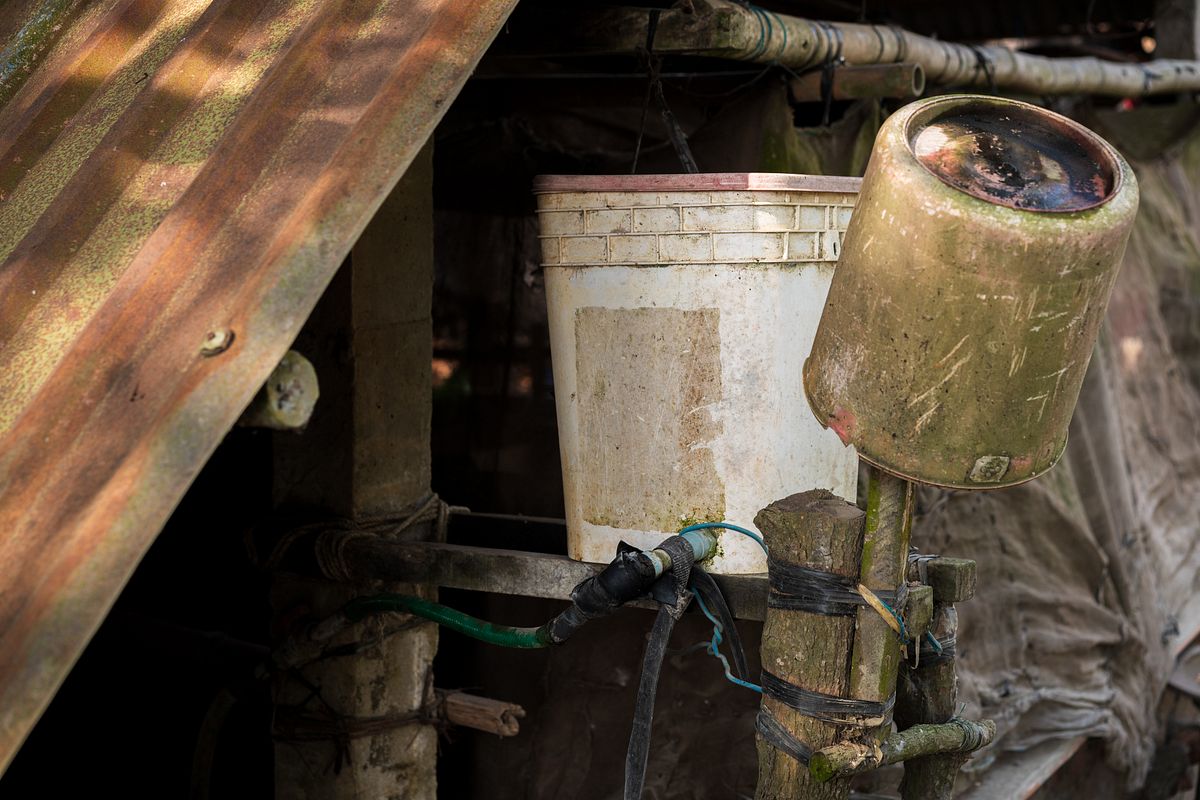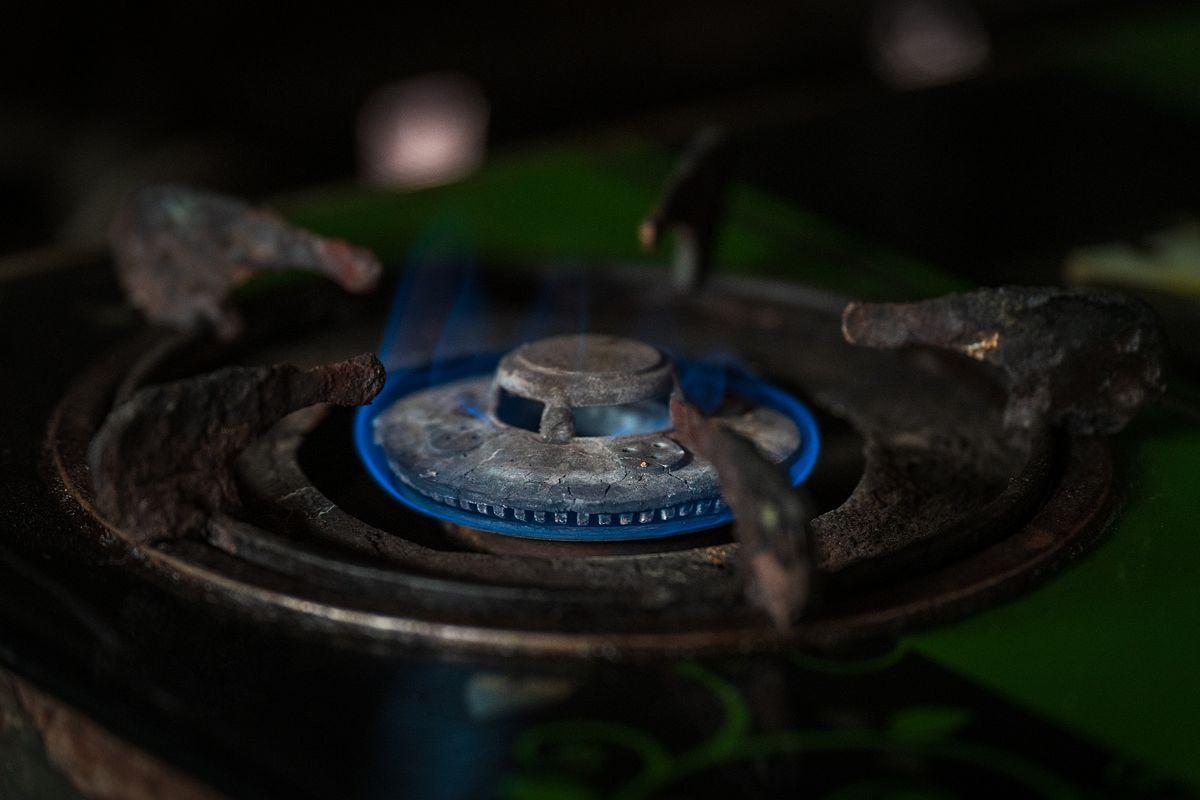 The diversification of household businesses was nowhere more obvious than at our second home visit of the day. After showing us mushrooms she was growing in mounds of post-harvest rice stalks in her front yard to ship to Saigon, Nguyễn Thị Trúc Mai invited us to her back yard to look at the hundreds of ducks she kept. We were walking past the small pool where she raises fish when our hearts shuddered. A python, a thick ribbon of muscle and prehistoric instinct, was coiled beside the path. Mai quickly explained that the snake, which was safely locked up, was recently found and they would raise it for several years and then sell it for several million VND.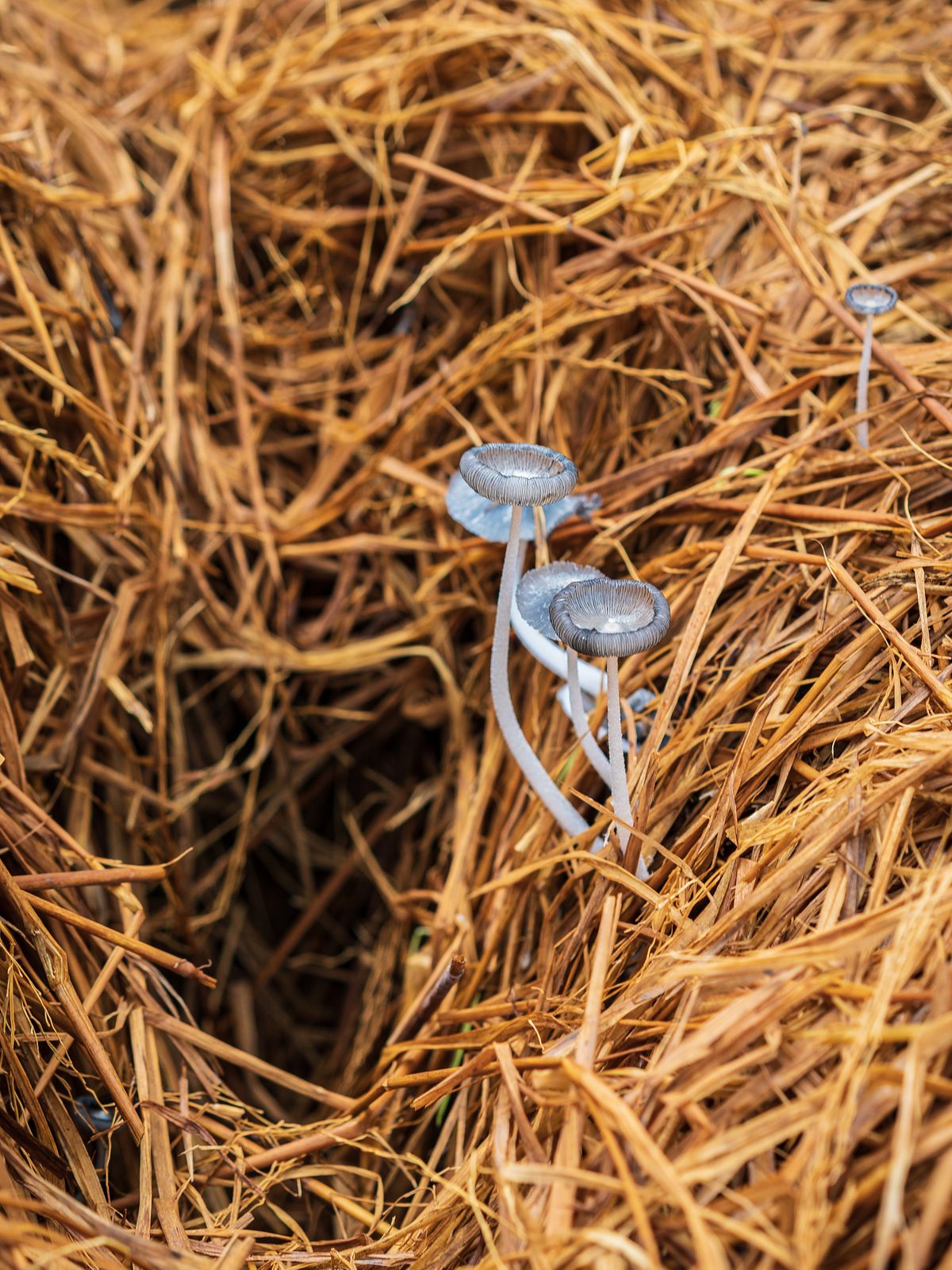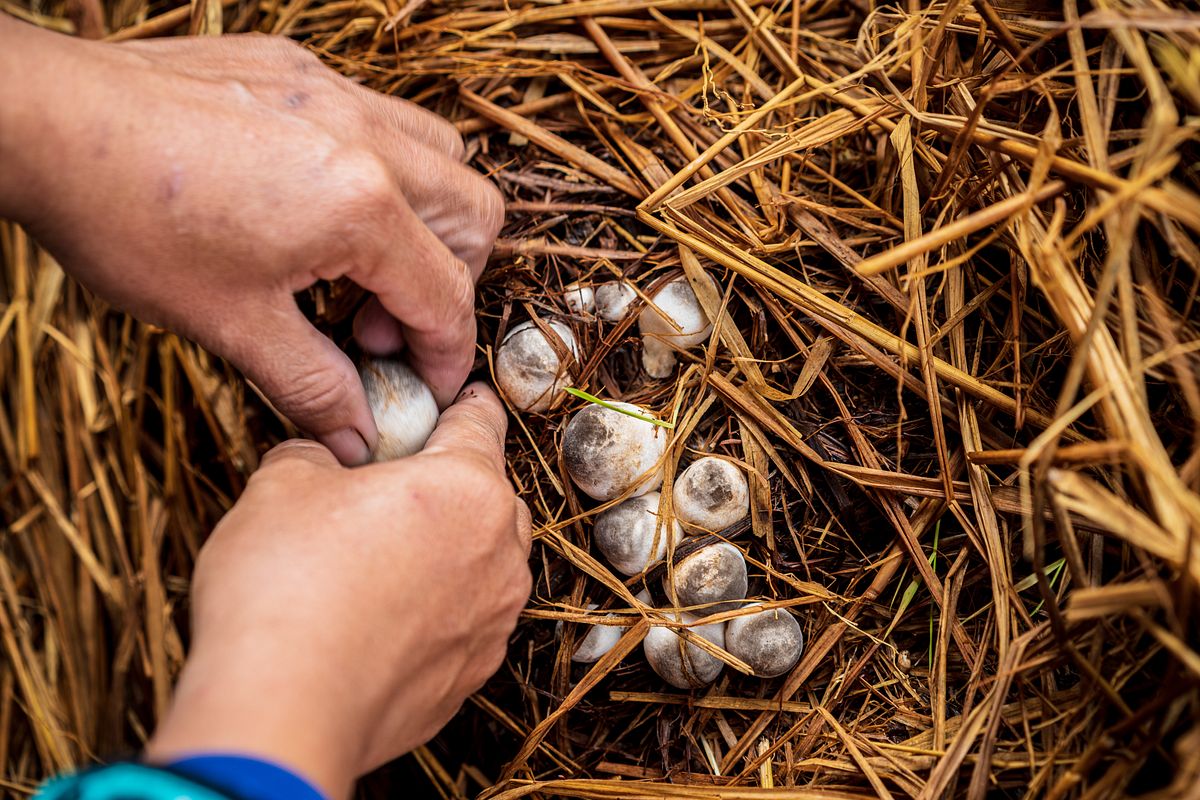 The family invests portions of each successful duck, mushroom, fish and, soon, snake cycle into different industries. Such diversification, the Mekong Plus team explains, helps protect against market fluctuations. In addition to providing initial and ongoing capital, the team also visits frequently to offer advice and monitor progress. They also connect new participants with experienced farmers who can offer invaluable know-how.
Our next stop that day might soon become another revenue stream in the area. Lê Trung Đảo's husband works as a day laborer, leaving her at home to take care of the children. But just because she remains in her house all day, doesn't mean she cannot contribute to the family income. Recently, Mekong Plus helped her purchase 2,000 angulas, or baby eels, which she tends to while her own baby snoozes in a nearby crib.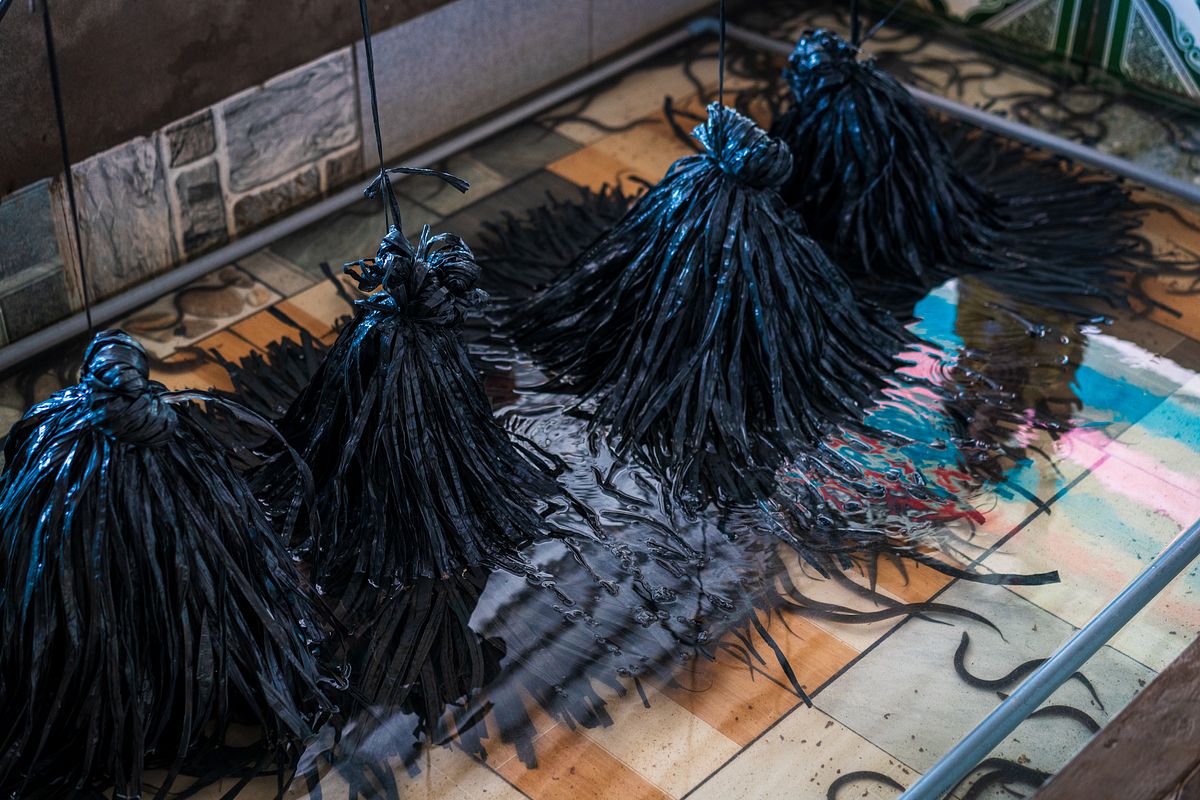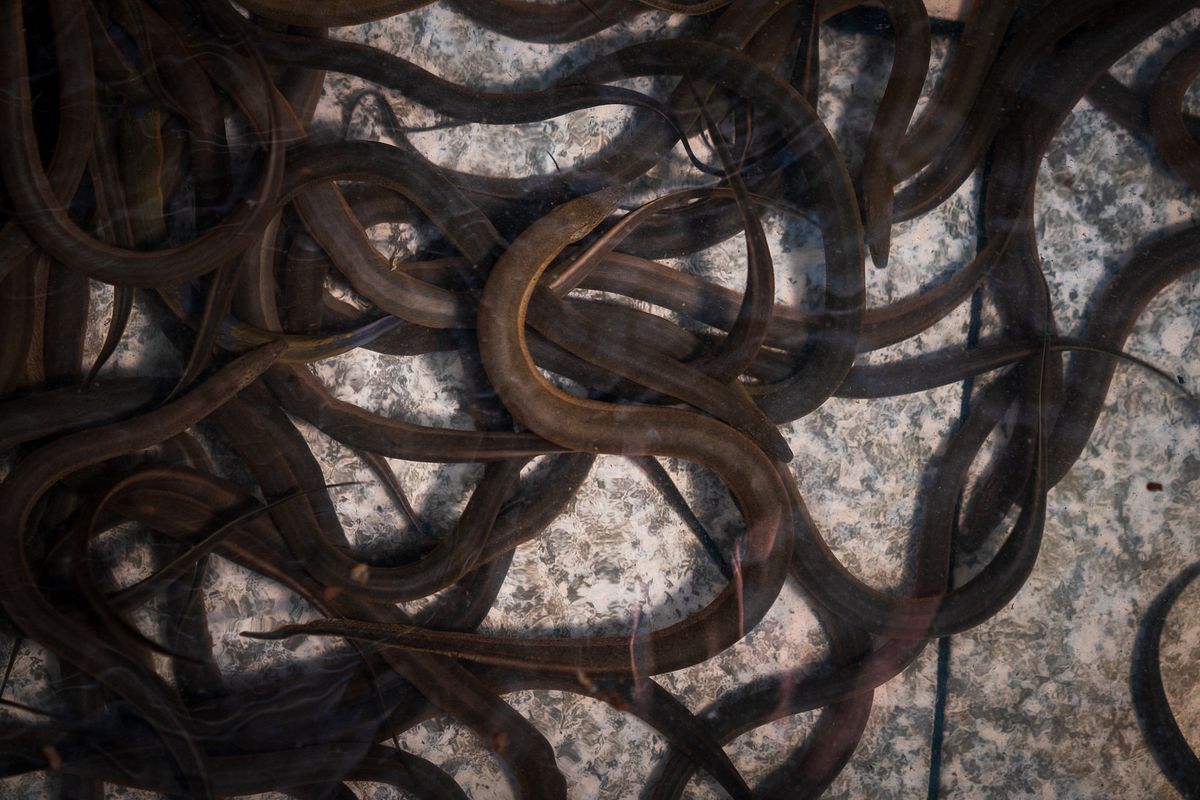 Lifting the artificial shelter spread across the top of the eel pond, a thick ball of squirming black squiggles reminiscent of sloppy ink strokes scattered. If Đảo continues to change the water and feed them, in a few months she will be able to sell them for a nice profit. Mekong Plus is keeping a close eye on the operation as hundreds of households already follow the same technique with good profits. Alongside fish, turtles, frogs, poultry, pigs, and vegetables, it could become another way Long My residents ensure better lives for themselves and their families.
The hot noon sun had risen into the sky by the time we began the 13km ride back to Long My for lunch before getting the bus back to Saigon. As we cycled past lush gardens and manicured rice paddies, the afternoon's silence was occasionally interrupted by barking dogs or the chatter of domestic animals. The natural beauty surrounding us took on a new significance after seeing how the locals rely on it to achieve their modest dreams of healthy, optimism-filled futures for themselves and their children.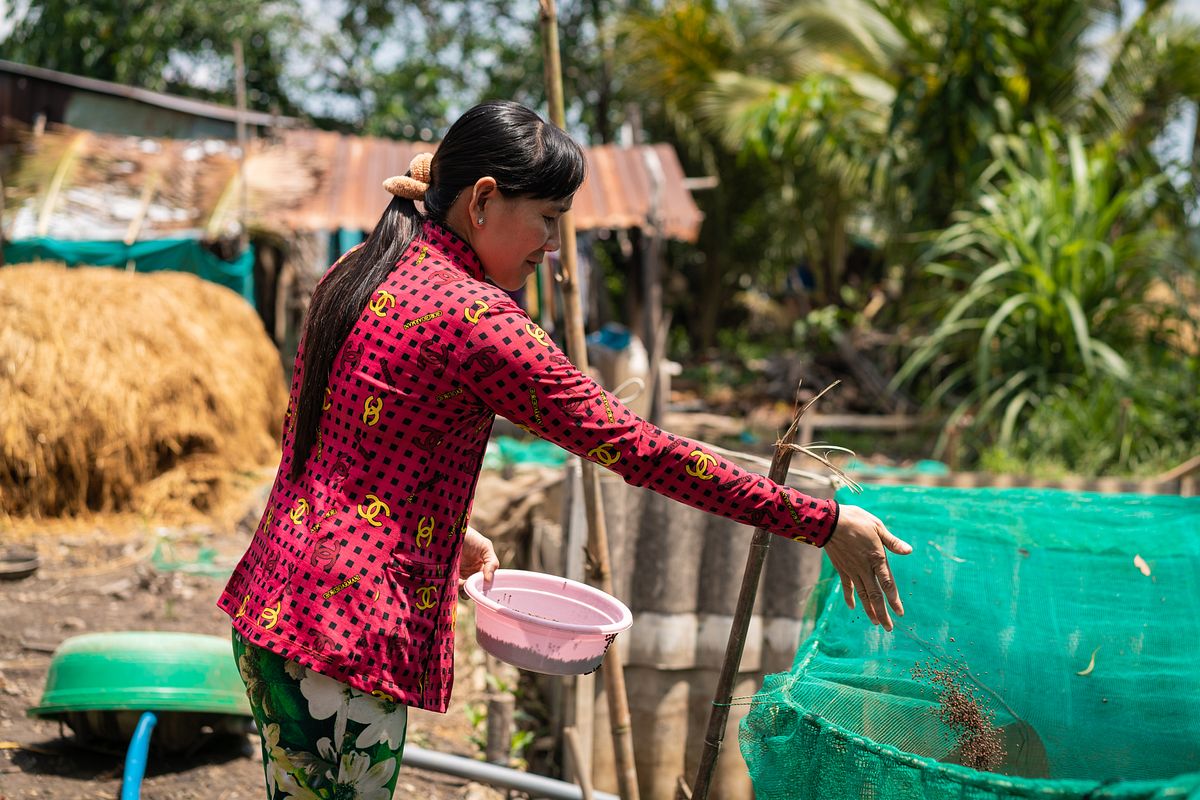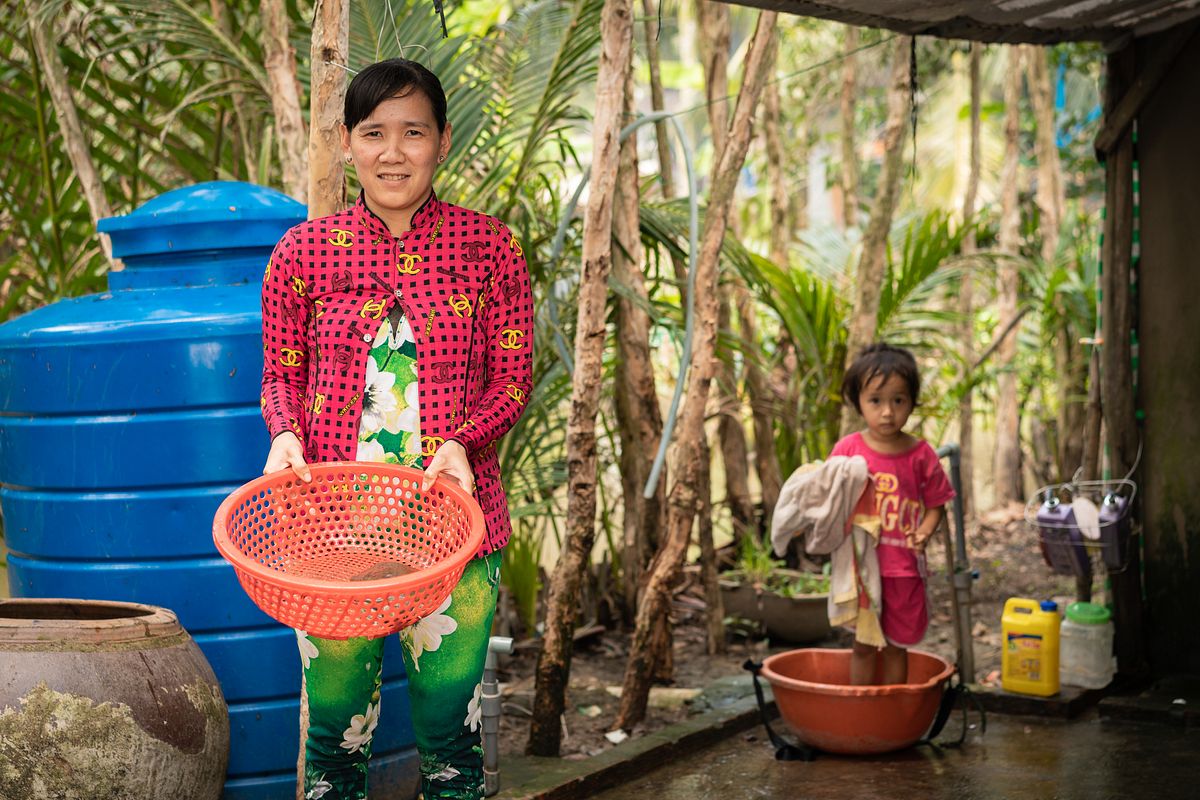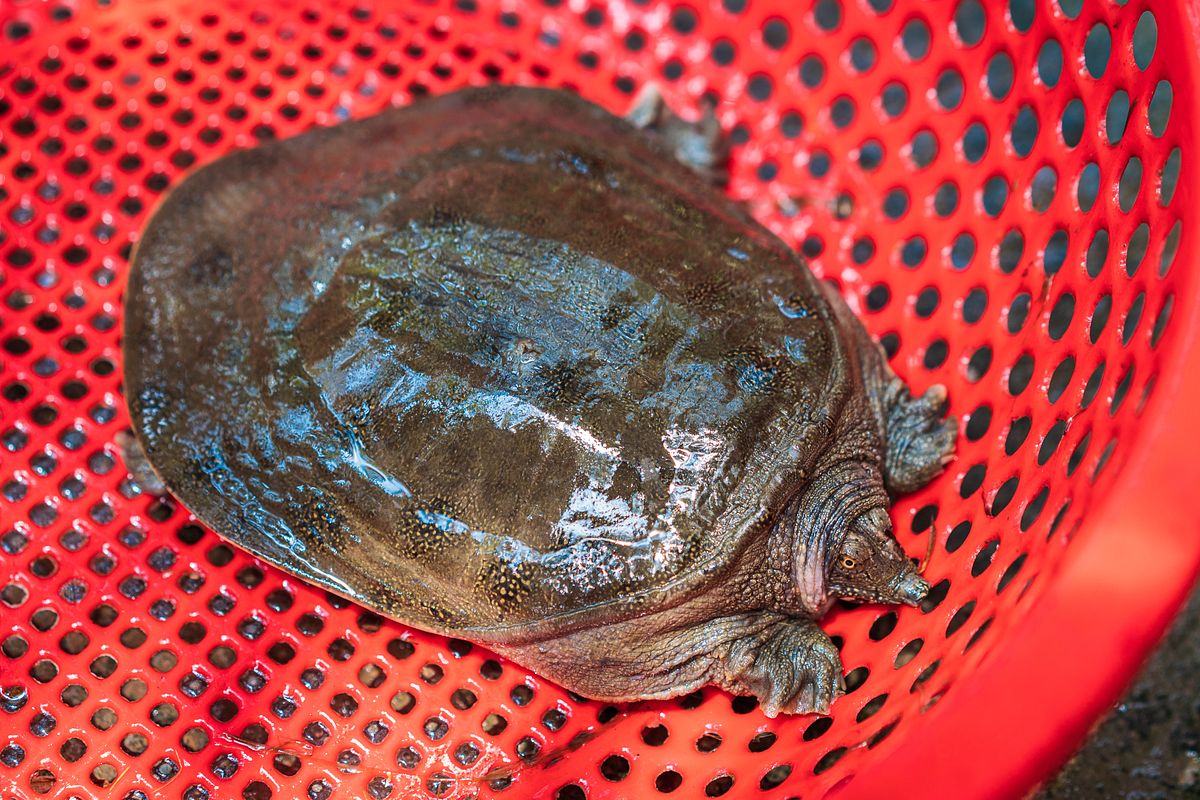 The two-day tour, which included more than 50 km of biking, left us physically exhausted but emotionally invigorated. People in the area may have encountered tragedies and precarious economic conditions resulting in frequent hardships, and yet, they endure. They were proud to invite us into their homes to show how Mekong Plus was helping them, smiling as they described the results of their hard work.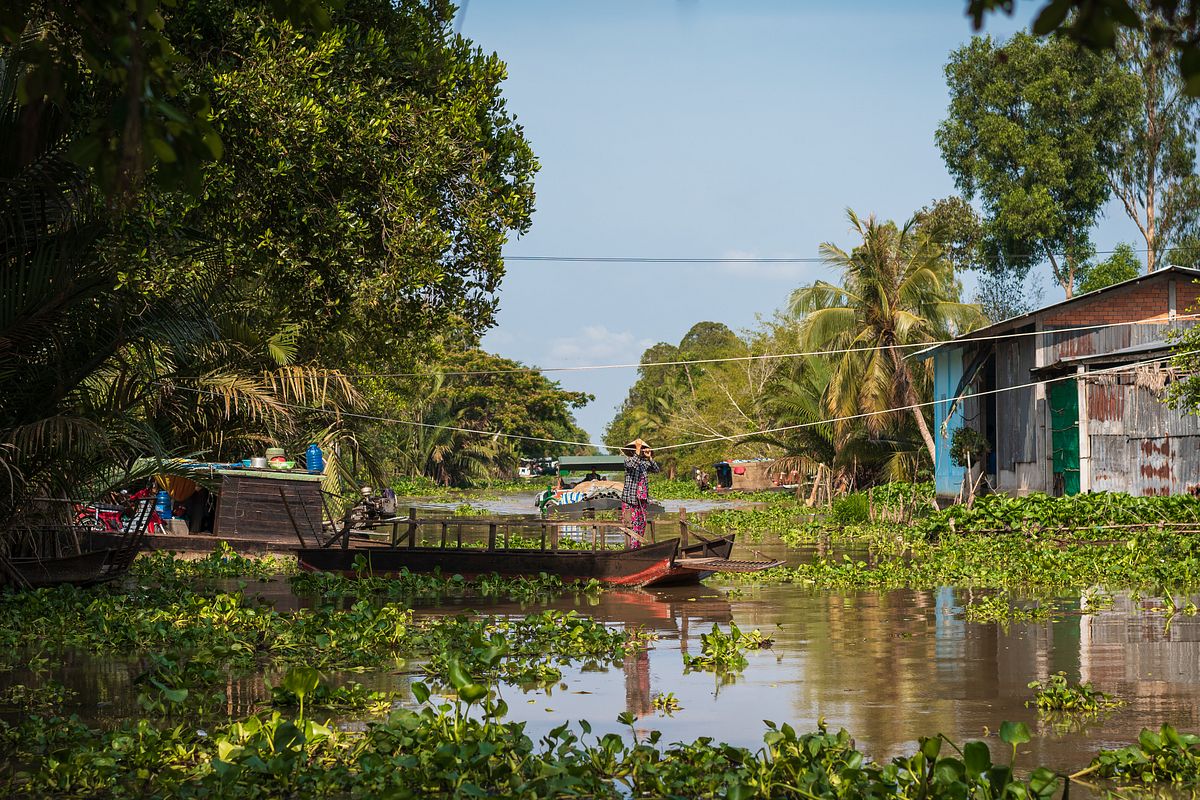 Saigoneer recommends traveling to the region for a similar tour, whether you are curious to learn more about small rural economics; want to meet a variety of friendly, interesting residents; witness non-profit initiatives in action; or simply savor the peaceful countryside while getting some exercise.