Jellyfish chandeliers pulsed overhead, digital butterflies flickered around a technicolor oak tree, an enormous deer pranced across a shimmering, enchanted forest background and dancers appeared to leap and swirl with stars in their hands while an orchestra performed. Simply, it was a day filled with unspeakable wonders that expanded what attendees considered possible.
Technology has revolutionized just about every aspect of people's lives in Vietnam, but what about events? From corporate product launches to weddings and parties, a variety of occasions have enjoyed innovations in sound and visual design around the world in recent years. But few realize that the global exhibition trends that routinely go viral on social media are present in Vietnam.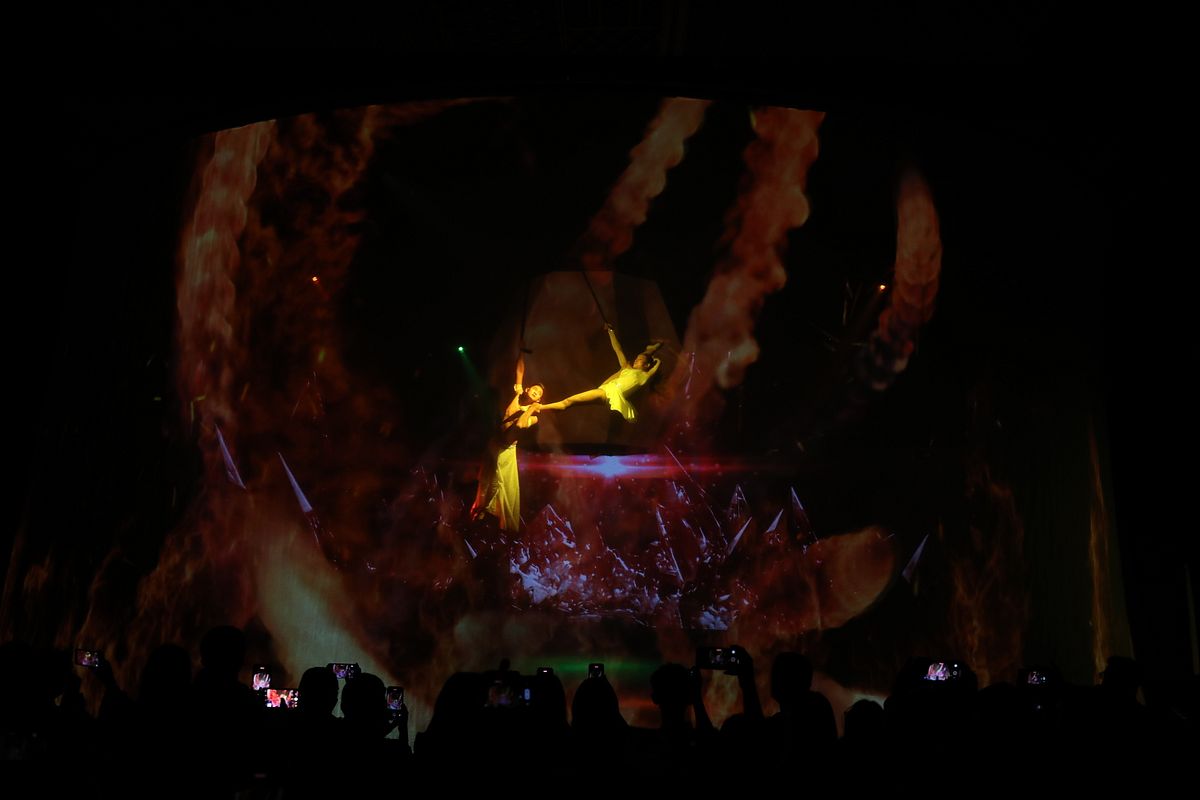 The Event Technology Exhibition 2023 offered guests in Saigon an opportunity to not only learn about the breakthroughs shattering expectations for events in Vietnam but also to witness them in action. More than 30 esteemed firms involved in event organizing prepared for six months to create the exhibition that showcased equipment and technology involved in 3D Mapping, Laser Mapping, Interactive LED, Hologram, Kinetic, VR-AR and RFID along with the production solutions needed to bring them to life.
The diverse collection of awe-inspiring technologies filled three cavernous floors at the GEM center, each arranged around a specific ecosystem theme. Menacing waves rushed and crashed on the walls of the Ocean; water fell softly in the Cave while images projected on fabric suspended in the darkness and a plethora of lights in the rooftop Forest created the illusion of a night sky peeking through a magical canopy of trees.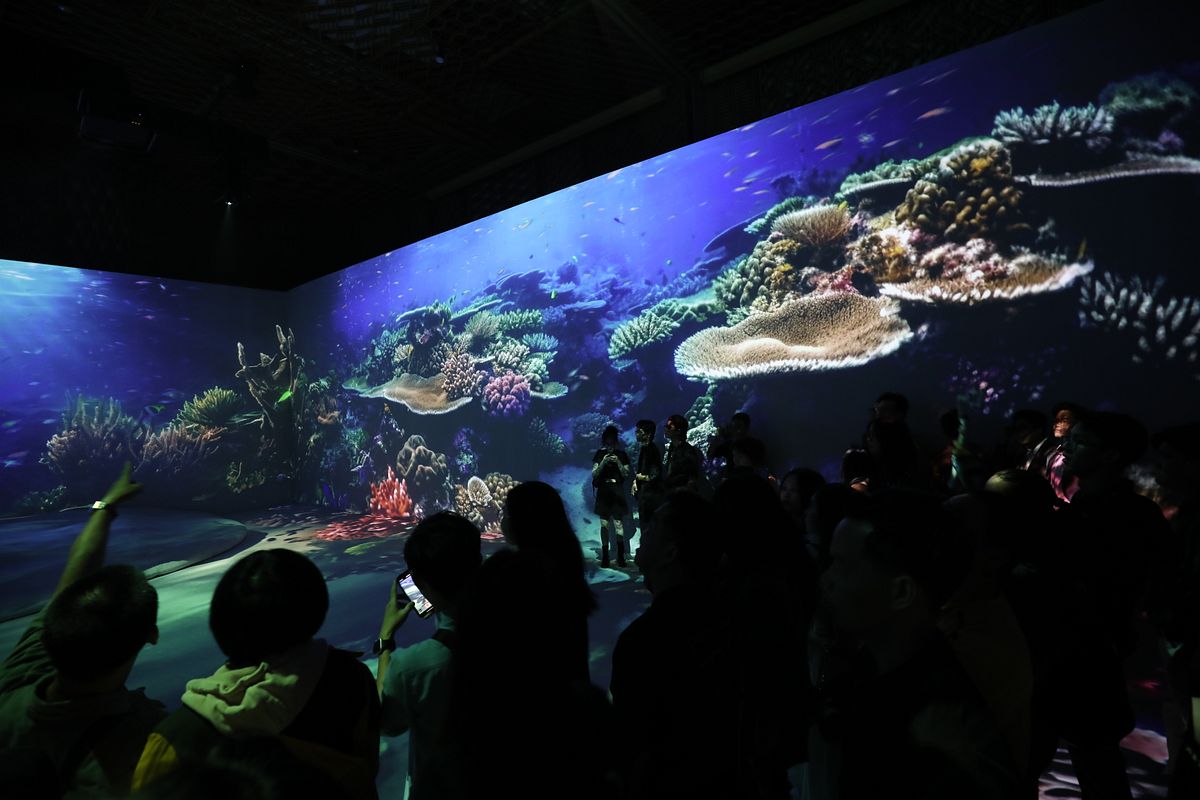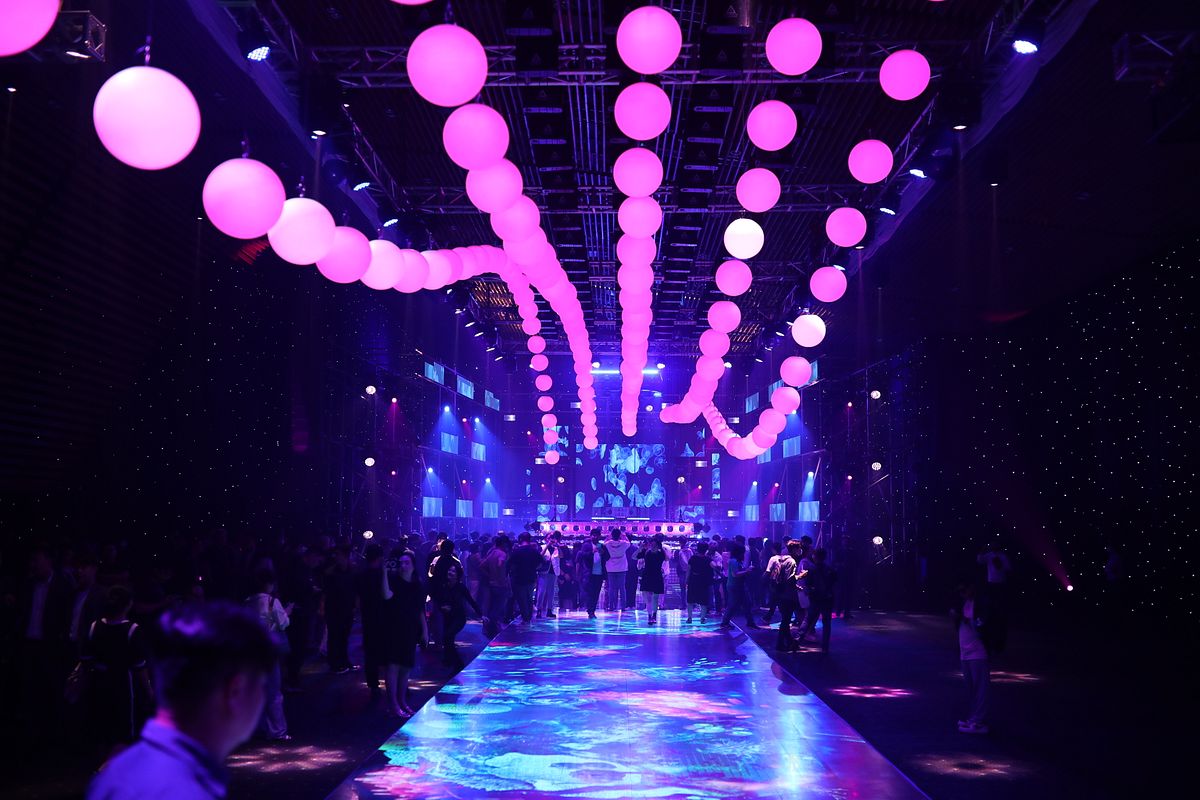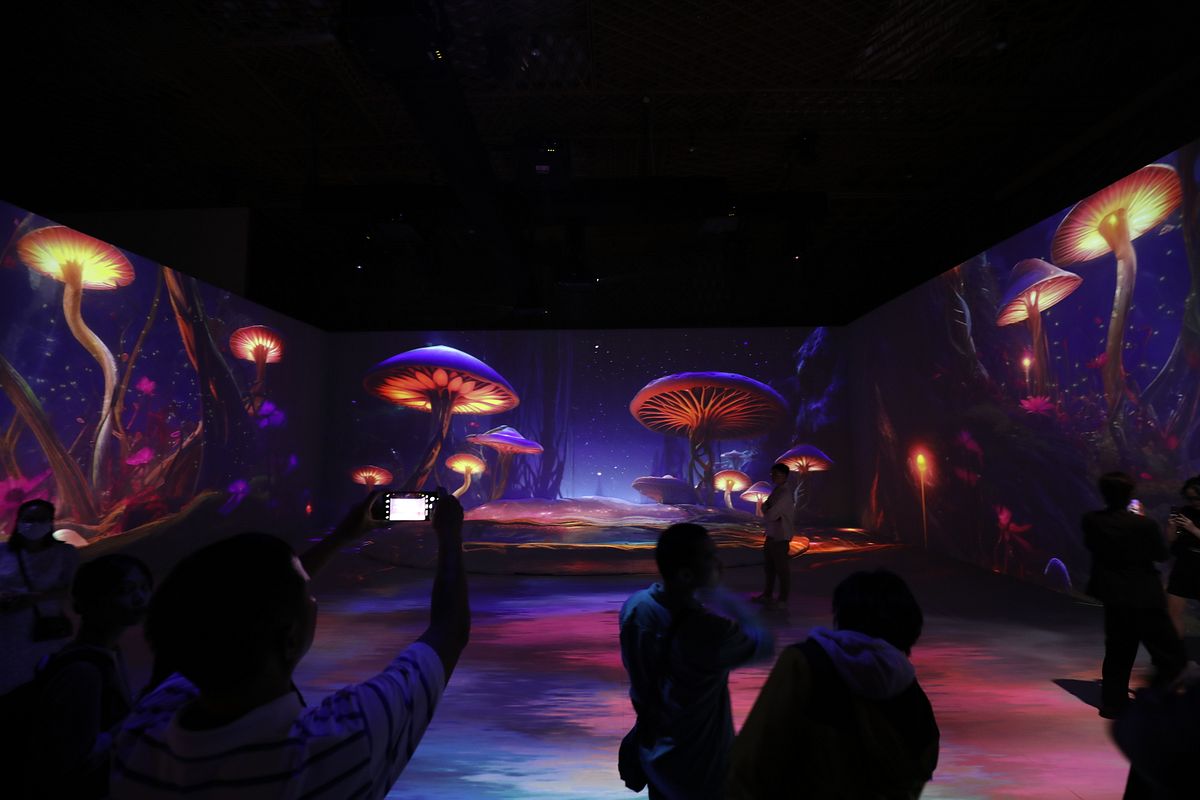 In addition to the equipment and technologies on display for the entirety of the day, a full schedule of performances illustrated how conventional art can be enhanced and re-framed via new innovations. Whether it's classical music collaborating with soothing projections and holograms or up-tempo contemporary dancers having their attire transformed via mapping, they all revealed how modern sound, light and visual effects can inspire.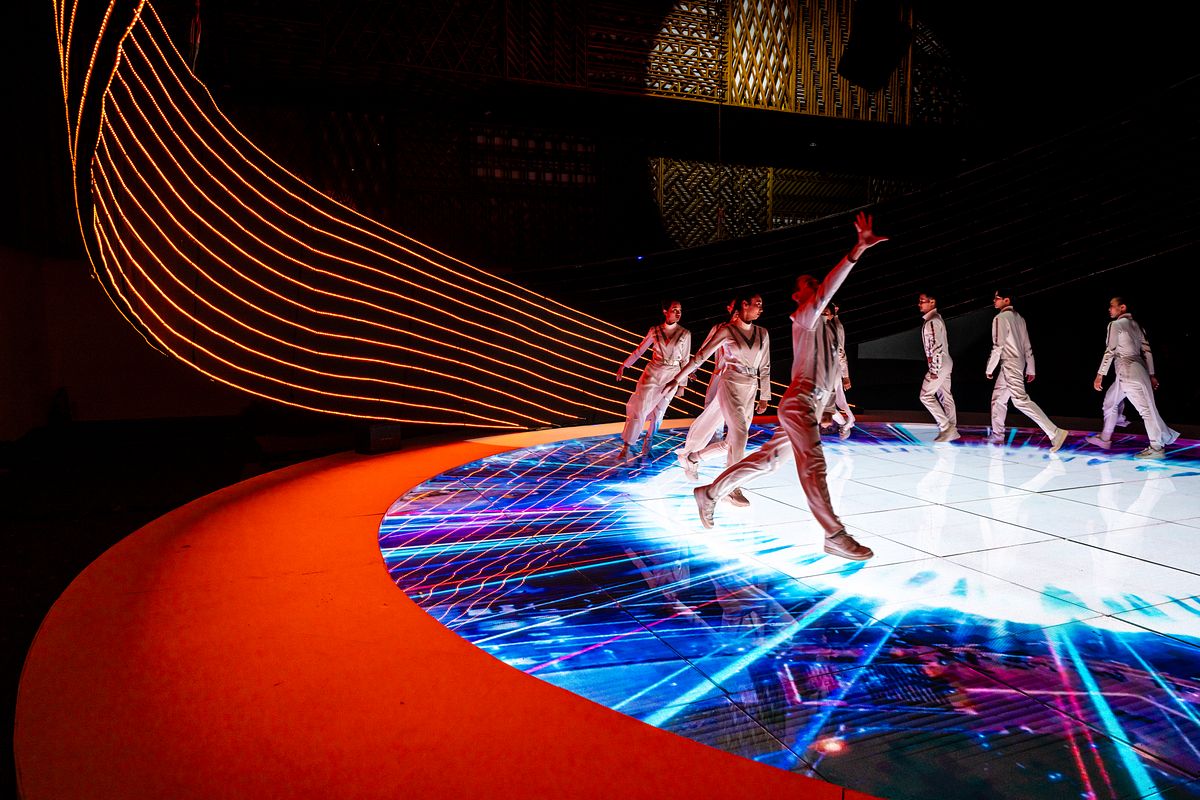 Saigon's GEM Center was an obvious host for the proceedings. Already on the top of people's minds when they think of attention-grabbing events at the forefront of style developments, they are always eager to explore new potentials. With 10,000 sqm of flexible space including a massive rooftop, since it opened the District 1 venue has hosted some of the country's most impressive corporate parties, art exhibitions, celebrity weddings and private affairs. Over the years, the passionate in-house team has cultivated expertise in both the technical side of visual and sound design as well as warm and attentive service. It was thus fitting that the evening was capped off with a delicious dinner prepared by the GEM Center's chefs. And each table allowed for a different type of technology to interact with the dishes, such as raindrops surrounding one table, or another that moved gracefully.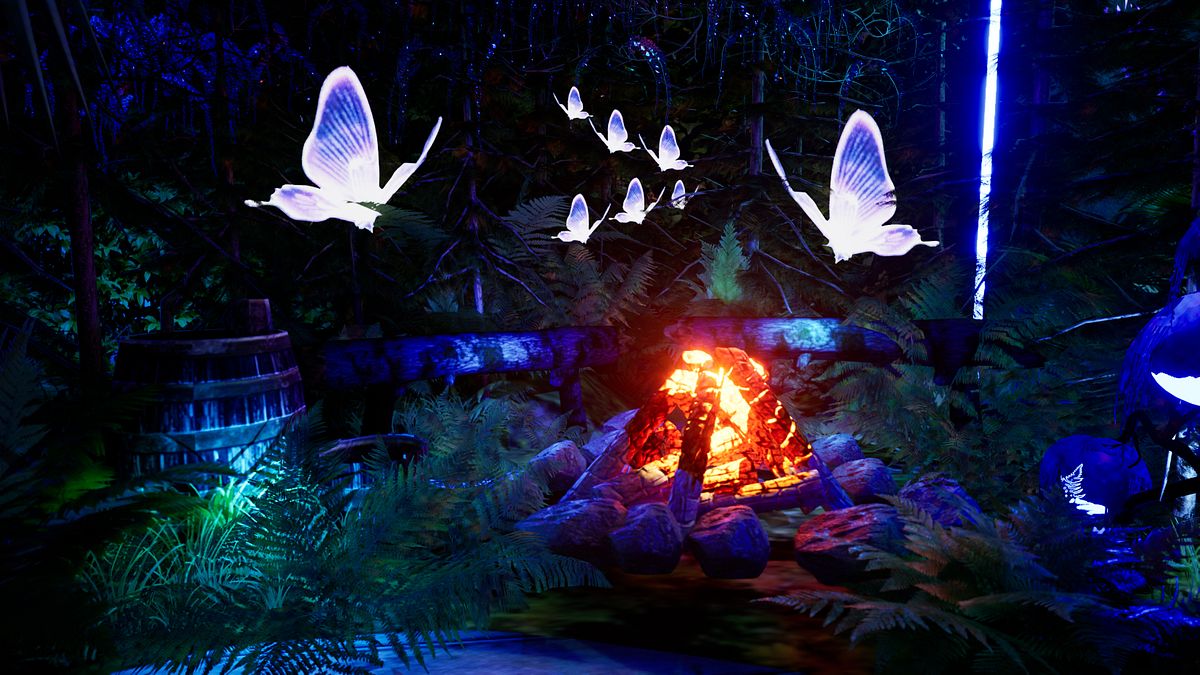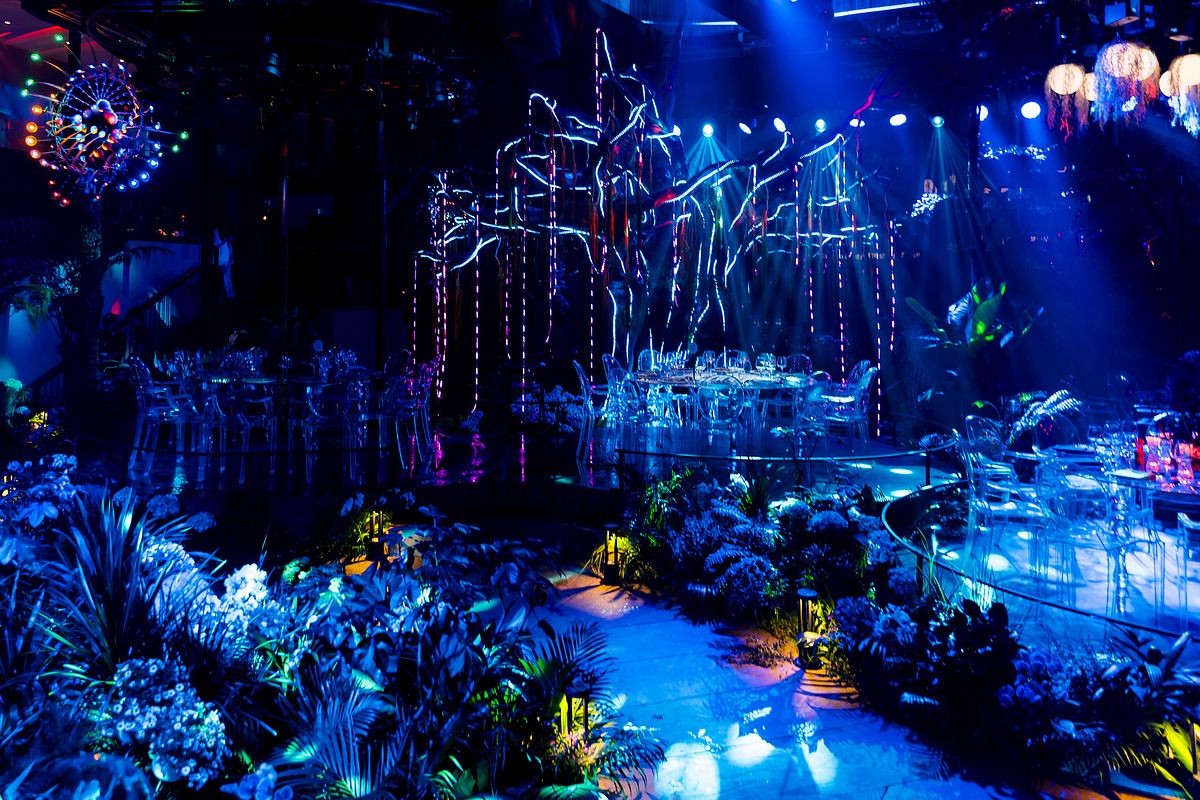 Saigoneer readers are certain to see some of the dazzling innovations the Event Technology Exhibition showcased at conferences, art shows and parties soon. The exhibition at the GEM Center served as a tantalizing sneak peak of that exciting future as well as an opportunity for event organizers to discover inspiration, learn about the technologies that can make their dreams a reality and forge the necessary connections to begin introducing them. And those who missed out should pay attention to similar events that will be held in the near future.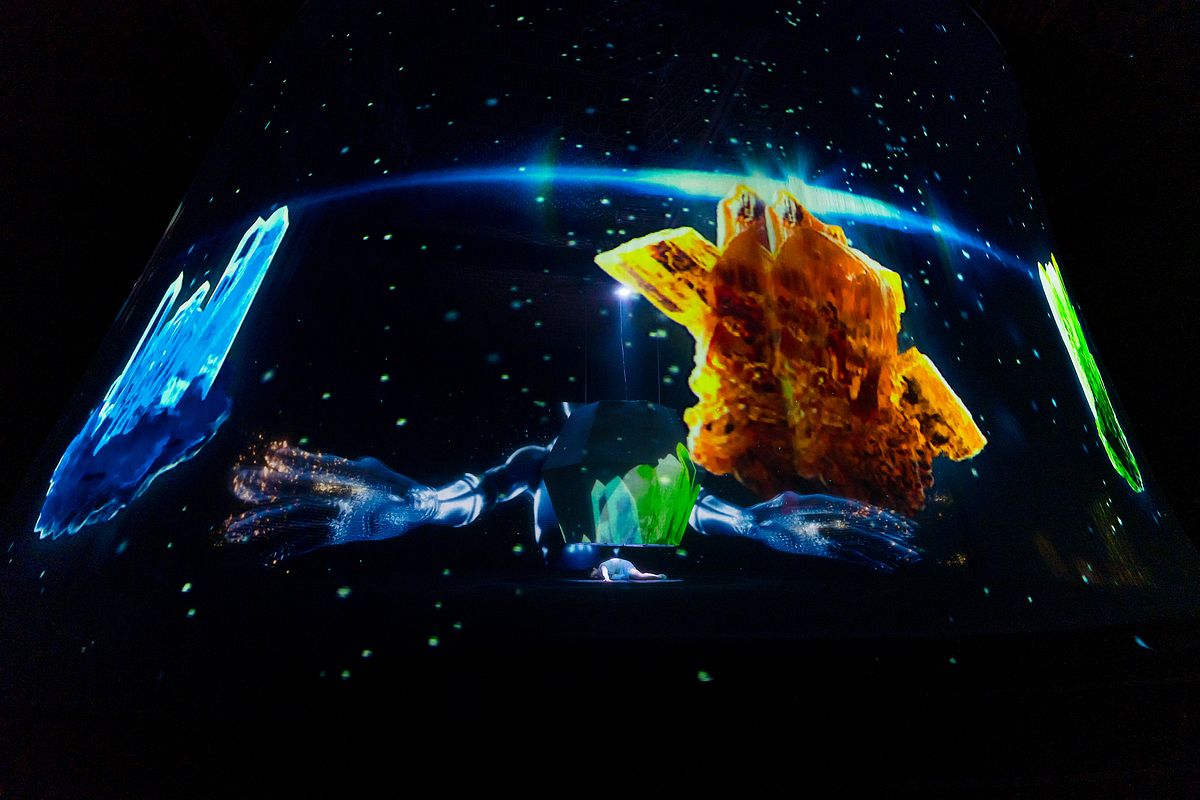 028 3911 7070
8 Nguyen Binh Khiem, Da Kao, D.1, Ho Chi Minh City

'}