Since its full launch last May, Timo has made quite a splash in the Vietnam banking market, surpassing 25,000 customers last week, and adding new products and features at breathtaking speed.
In order to keep the Timo App simple and accommodate the growing set of products and features it offers, Timo recently released new versions on both Android and Apple iOS.
Early customers of Timo are fond of the app's attractive design, simplicity and ease of use. The new version maintains these strengths, but expands its functionality in innovative ways.
The early version sported a single home screen with all your Timo accounts displayed as cards which could be tapped for a drill-down menu or swiped left or right for the most common functions. Timo accounts include the Spend Account, through which all your funds go in or out, the Goal Save Account, Term Deposit Account(s) and the famous 0% FX MasterCard Account (if you have applied for and received one). The new version retains this simple design on one of three tabs, but users only have to swipe left to display the function choices, which can then be tapped. Swipe right, which Timo customer research revealed some members didn't even know about, is gone. One nice touch is that, upon opening the app, the swipe left gestures are simulated like an accordion, to remind users how to find those functions. The new version also adds two new tabs, Social and Wealth.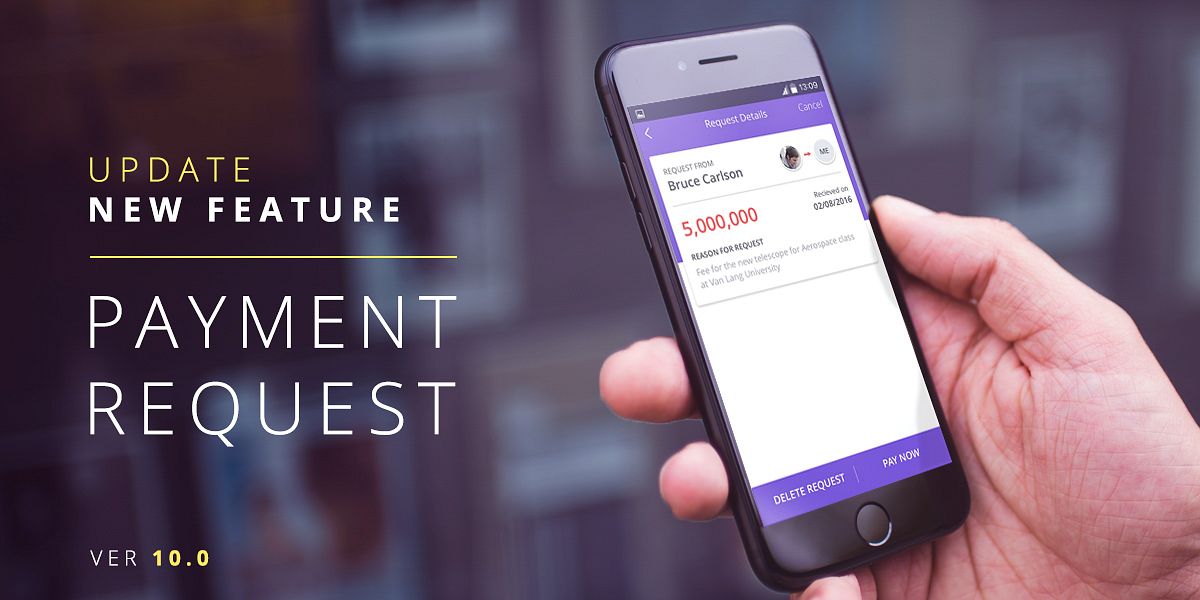 On the Social tab you will find a new feature called Payment Request which allows you to request money from other Timo members (fee free, of course, this is Timo, after all), and to keep track of payments you have requested and payments which others have requested from you. No more arguments about who owes whom how much for what! This feature is very handy, for example, when it comes to splitting a restaurant bill or keeping track of a personal loan. Users can expect plenty more social products from Timo under this tab in the future.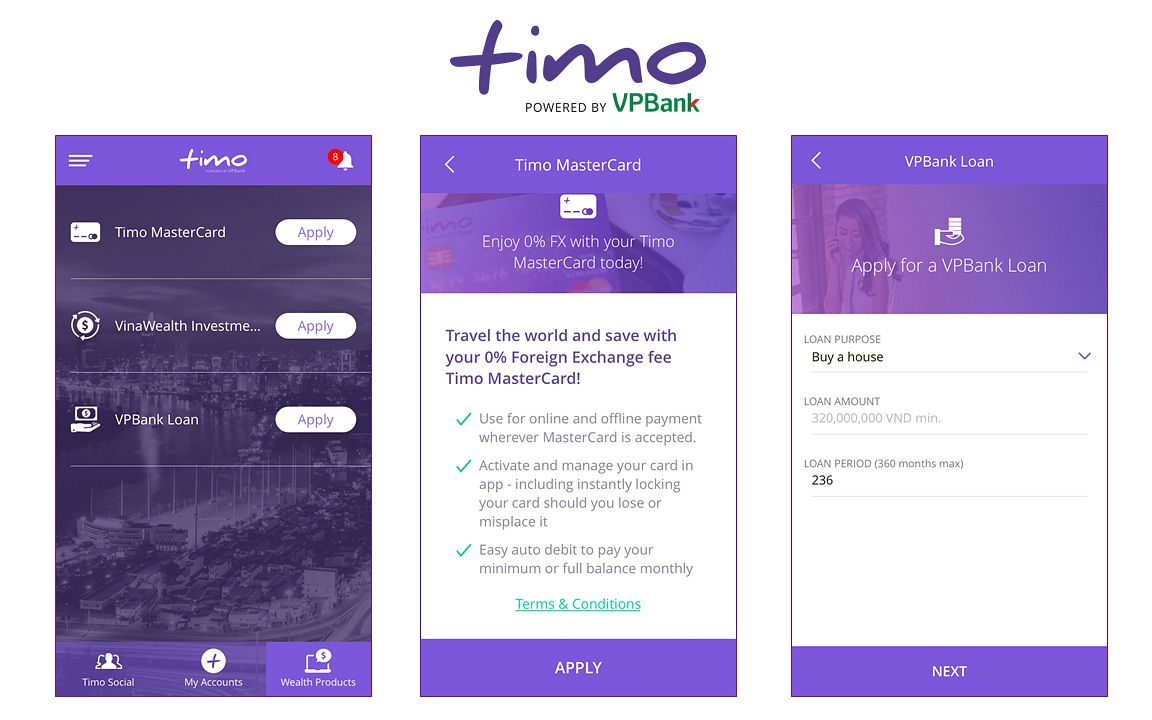 Under the Wealth tab, you will find other financial products you can apply for through Timo right from your mobile phone. Currently the Timo MasterCard, loans from VPBank and investment funds from VinaWealth are on offer. According to Timo, Insurance will join this list soon, along with more new products in the future.
The new app also includes a list of VPBank ATMs and merchants where you can get a discount for using your Timo Card, which is the same card you can use to withdraw money from, with no fee, at nearly 16,000 ATMs nationwide.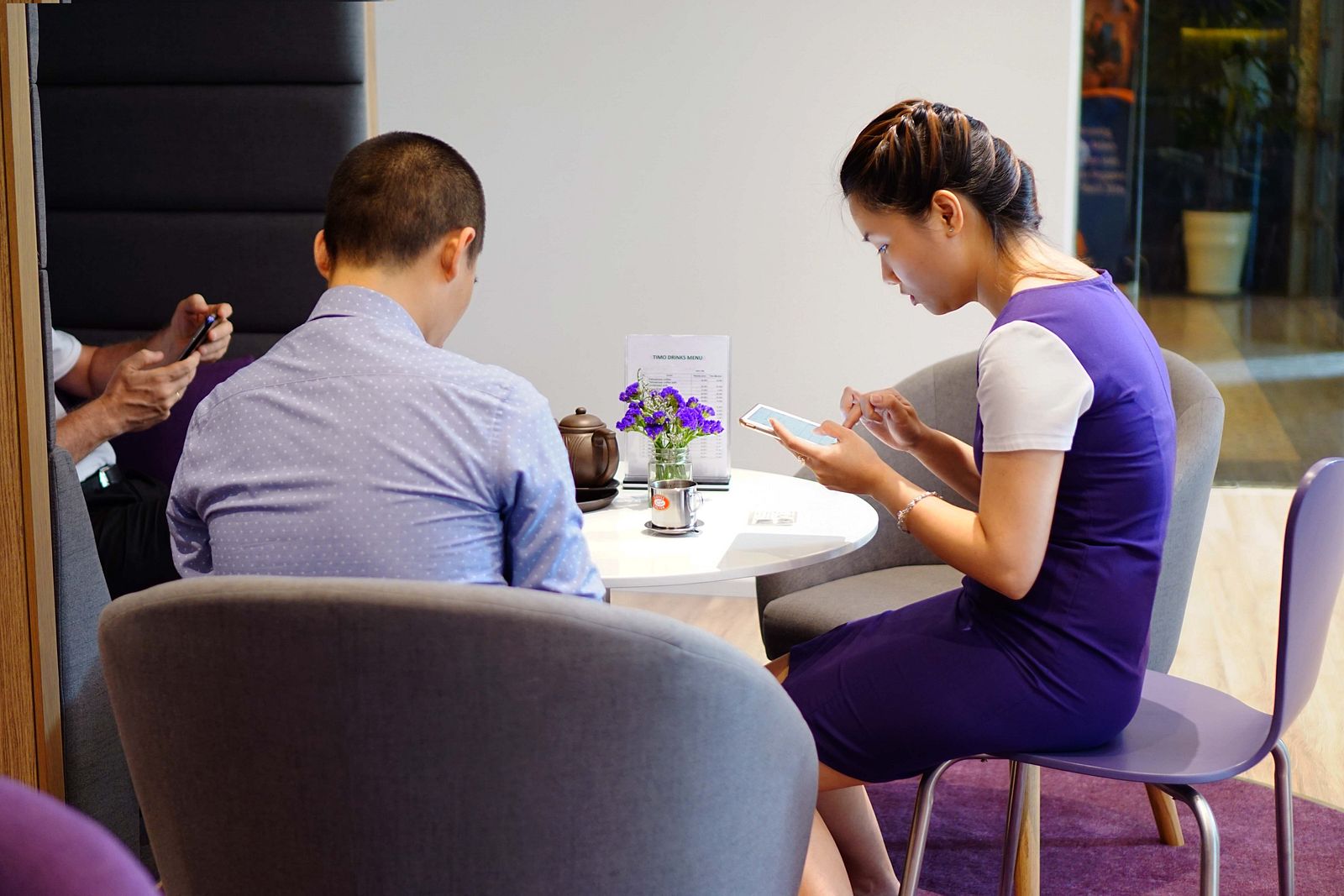 Driven to Timo through the firm's saavy digital marketing, it is no surprise that Timo is acquiring new customers at an impressive pace in its stylish Hangouts in HCMC (open since May) and Hanoi (launched last month).
Timo is a digital banking channel licensed by VPBank in Vietnam, and all funds deposited in Timo are held in VPBank accounts.
Visit https://timo.vn/en to learn more, or drop by the Timo Hangout at 194D-E Pasteur, D3, HCMC or 17 Ngo Quyen Hanoi to join. Opening hours are 9am-8pm, Monday-Saturday.