Among the infamous women of Vietnam's criminal underworld, Dung Ha was one of the most notorious. Though her reign was short, it was characterized by wealth, power and love affairs that still draw curiosity to this day.
Born in 1965, Dung's involvement in the mafia began in Cho Sat, Hai Phong, a city known as a hotbed for gang activity. In her 20s, she began an affair with one of the city's famous mob bosses – Hung Chim Chich – who was neither short on tattoos nor time served in jail.
The consensus seems to be that Dung used this relationship as a way to gain power and boost her profile in Hai Phong. Her "first love" didn't last long as addiction turned Hung from a feared mob boss into an easily manipulated drug addict. In this moment of weakness, Dung usurped his power and dominated his thriving Cho Sat casino business. By the time Hung died of HIV, Dung had solidified herself as a mob boss.
---
Related Articles:
- Gangsters of Saigon: Dai Cathay - Part 1
- Gangsters of Saigon: Binh Xuyen
---
Her second lover was Hung Com. There were names that Hai Phong gangsters respected such as Lam Gia, Cu Nen and Dung Ha – but even they feared this man. It was said that Dung enjoyed a position equal to Gia and Nen since she was Hung's lover and planned to spring him from prison where he was awaiting his execution for murder and robbery.
Dung had been planning a prison break before Hung's date with death, using her good relationships with the prison authorities. On Hung's judgment day, Dung bribed the guards to bring him a bag as a farewell present. These presents just happened to be grenades.
She had also made an agreement with another convict named An Dong to get him out together with Hung Com. The prison break did not succeed as the gates were tightly guarded and An Dong was shot dead. Hung Com later hung himself in his cell.
Despite her failure, her notoriety in the mafia grew and her personal interests took a queer turn, both literally and figuratively.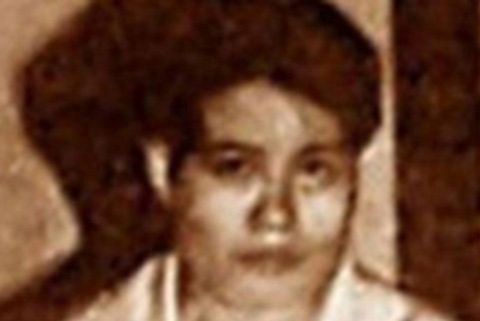 Dung began to wear her hair short and traded in her dresses for jeans and boots. It was not uncommon for the people of Hai Phong to see Dung riding an expensive imported motorbike with a beautiful girl on the back.
That girl, Phuong, was described as a long-haired, fair-skinned beauty, who came from a nice family. Going against social norms and traditions, Dung and Phuong did not hide their lesbian relationship. However, this love story ended when Dung was sent to prison for 3 years for her mafia activities.
Upon her release, she started expanding her criminal network to Saigon, which was controlled by Nam Cam – a notorious gangster in his own right. Not a shrewd move as things turned out.
While asserting her power in Saigon, Dung met her fate with a deadly bullet from the gun of one of Nam Cam's minions in 2000.
Her body was transferred back to Hai Phong for the funeral, which was characterized by long lines of visitors including the city's mob bosses. Dung's ex-girlfriend was seen bawling.
Since her death, Dung's unique story lives on in the popular consciousness of Vietnamese. It's probably only a matter of time before someone makes a movie about her life.