Other Mekong Delta provinces and Saigon are also affected.
The National Center for Hydro-Meteorological Forecasting recently forecast that on September 30 and October 1, Saigon and many Mekong Delta provinces would suffer from serious flooding caused by high tides. On Monday morning, September 30, almost every road in Can Tho was flooded, Tuoi Tre reports.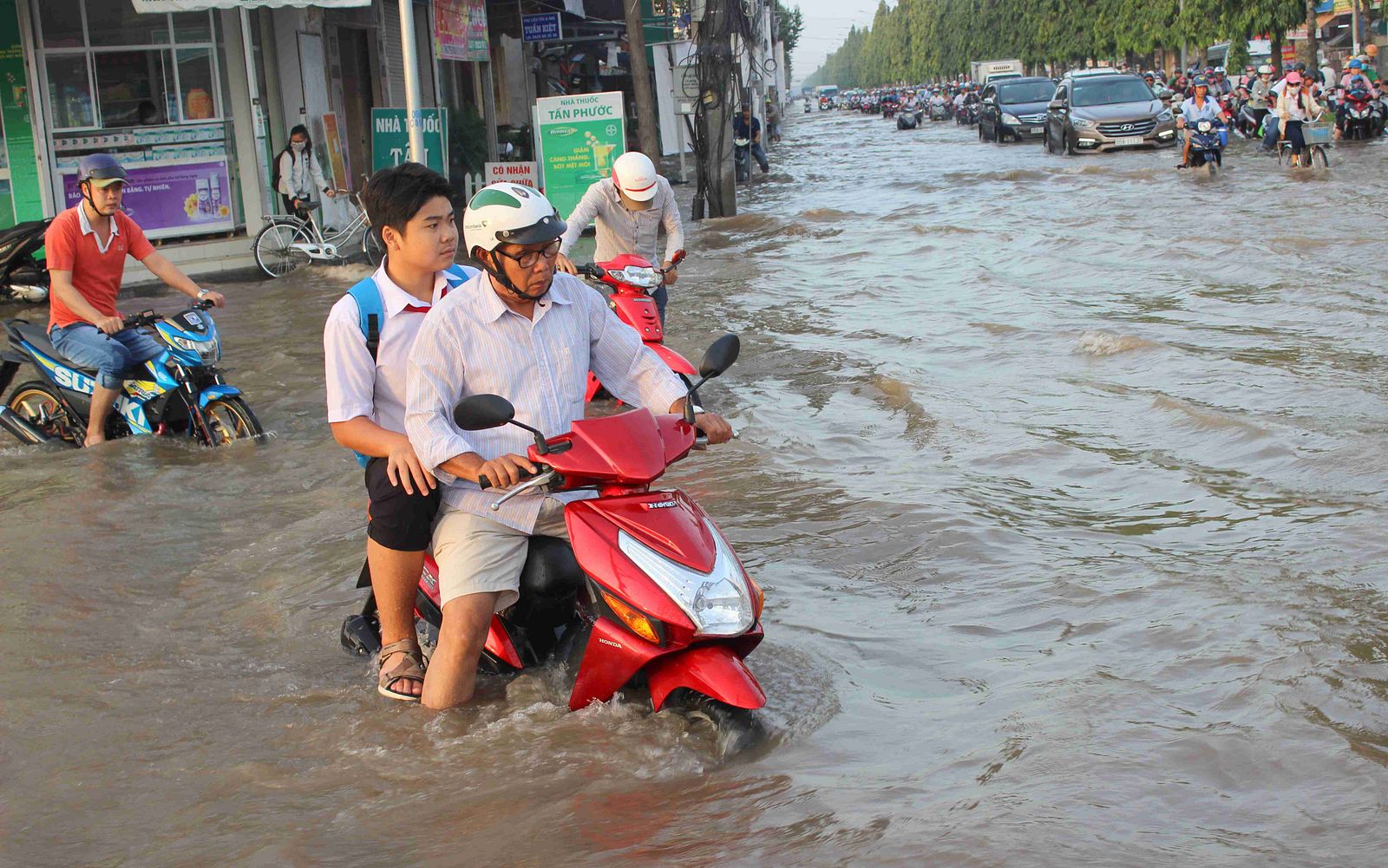 Today, October 1, the water level of the Hau River and Tien River in the Mekong Delta reached 2.25 meters and 2.18 meters respectively, the highest level in 30 years. The flooding on Monday was so bad that Can Tho's Department of Education and Training issued an order to local schools urging them to let students stay at home for the day if they saw fit.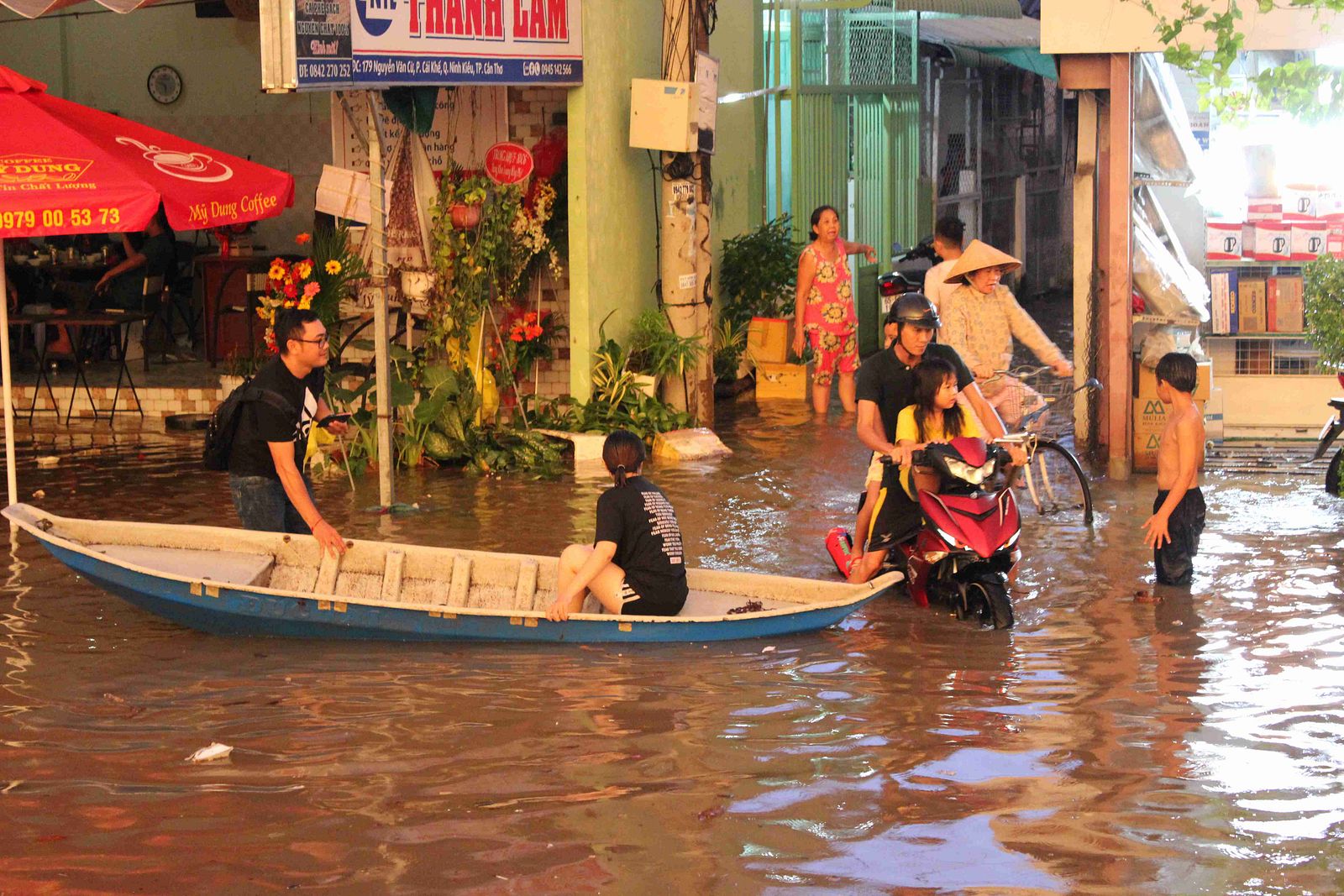 Other provinces such as Vinh Long, Soc Trang and Bac Lieu have also reported serious flooding. In Saigon, several areas in Districts 2, 7, 4 and Binh Thanh District were submerged in water. In District 8, a dyke broke on September 29, which worsened the flooding.
On September 30, the Saigon River's water level reached between 1.75 to 1.77 meters.
[Photos via VOV Giao Thong]