Vietnam's English-language proficiency is getting worse, according to a new report.
In the 2020 Education First English Proficiency Index (EPI), the country's ranking dropped substantially from last year. The study lists 100 nations and rates language proficiency based on the results of 2.2 million adults across the globe who took EF's English test in 2019.
Last year, Vietnam ranked 52nd, but this year the country fell to 65th, a 13-spot drop to between Guatemala and the United Arab Emirates. The Netherlands ranked first globally, while Singapore came in first within Asia.
Vietnam's score of 473 out of 700 put it in the "low proficiency" category; those in this group can "navigate an English-speaking country as a tourist," "engage in small talk with colleagues" and "understand simple emails from colleagues."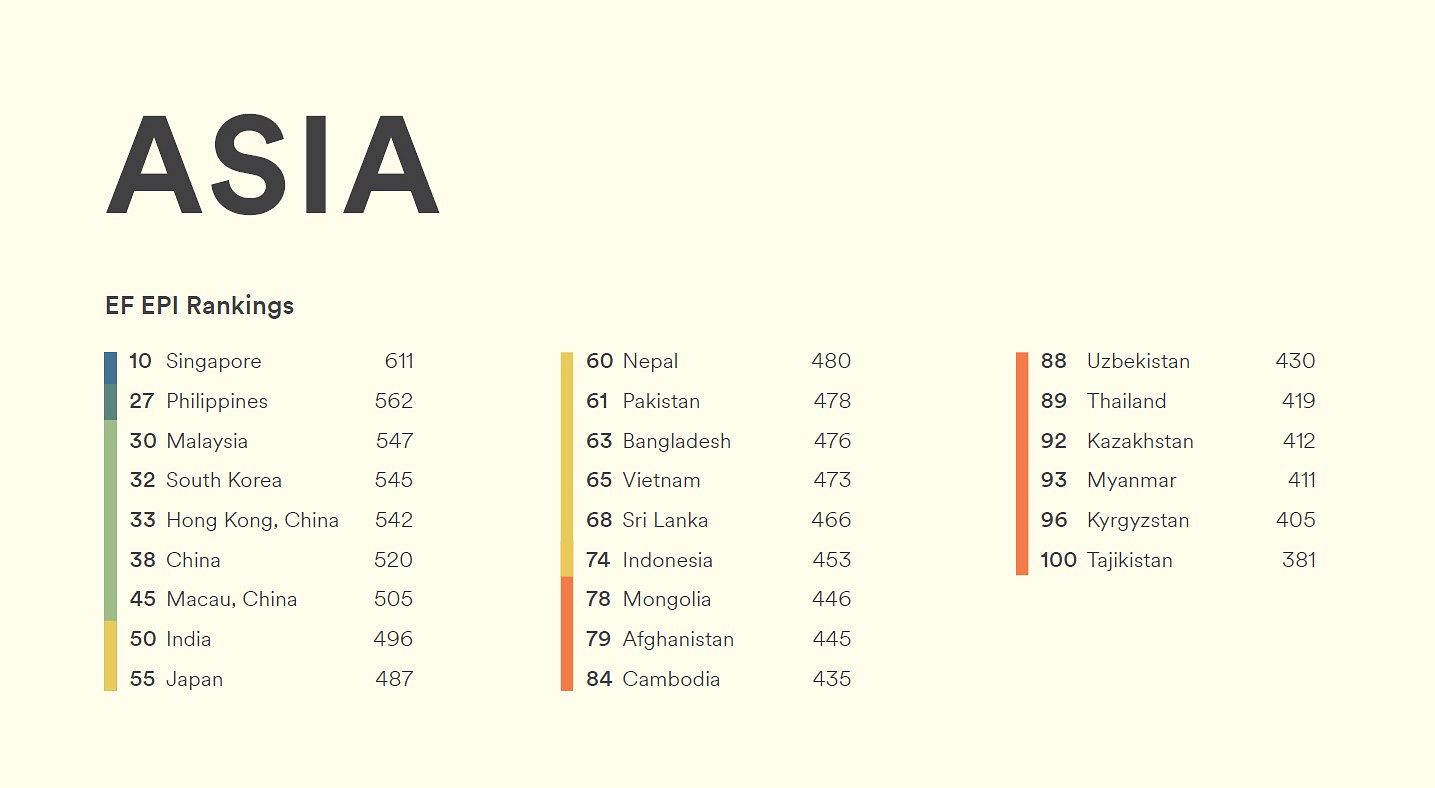 The EPI also features city rankings, with Hanoi and Ho Chi Minh City scoring 481 and 477, respectively, landing in the "low proficiency" band. Bangkok and Yangon were both in the "very low proficiency" category, while Kuala Lumpur ranked as "very high proficiency."
Of the 2.2 million people tested as part of the study, 54% were female and 46% were male, while the average score for women was 502, compared to 498 for men. Europe had the highest regional average, at 550, followed by Asia with 497. The Middle East had the lowest average score, of 441.
While Vietnam's score fell compared to 2019, this wasn't common, as the report notes: "The worldwide, population-weighted average English proficiency score remained stable, but 26 countries' scores improved significantly (meaning they gained more than 20 points), while only seven experienced significant declines."
Vietnam has struggled to improve English skills nationally in recent years. In late 2017, the Ministry of Education and Training admitted that its Project 2020 initiative, which aims to give college students a globally recognized command of English, has not worked as well as hoped.
[Photo via Flickr user Global Partnership for Education]