The earthquakes resulted in no injuries or deaths but did damage at least 126 buildings.
At approximately 12:14pm on July 27, a magnitude-5.3 tremor shook rural Mộc Châu District in Sơn La Province. Two smaller aftershocks followed within the hour, and they were felt in the upper floors of buildings in Hanoi, approximately 140 kilometers away.
The damaged Mộc Châu structures were primarily residential, but a hospital, a school and some official buildings were also reportedly affected.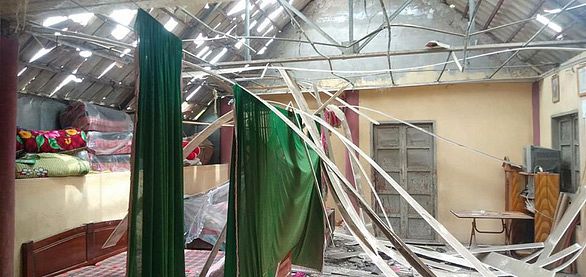 After the first, and largest, earthquake, seven more followed, with magnitudes ranging from 2.6 to 4.0 on the Richter scale. The most recent occurred at 8:26am on Tuesday morning.
Nguyễn Xuân Anh, director of Vietnam's Institute of Geophysics, explained that the quakes occurred because the district lies on a Đà River fault line that experiences relatively strong geological activity.
While Hanoi occasionally registers the effects of earthquakes, such as a magnitude-6.1 tremor that had an epicenter in Laos last year, they are somewhat infrequent. This means that when one does occur, people are surprised. "This is my first time experiencing a tremor. I thought I had a medical problem," one resident told VOV regarding the sensation of the ground shaking beneath him.
[Image via Earthquake Report]