At 4am yesterday morning, a section of the Hanoi railway project collapsed, raining concrete and scaffolding onto the street below.
---
Related Articles:
- A Look At Hanoi's Stalled $1 Billion Metro Line
- Like Saigon, Hanoi Will Cut Down Old Trees To Make Room For New Metro Line
- [Photos] Hanoi's Pedestrian-Only Streets Flooded With Vehicles
---
The accident occurred at the Ha Dong Terminal while concrete was being poured into a frame. While nobody was injured, the collapse crushed cars parked nearby and has resulted in the suspension of officials and a local construction company, according to Thanh Nien.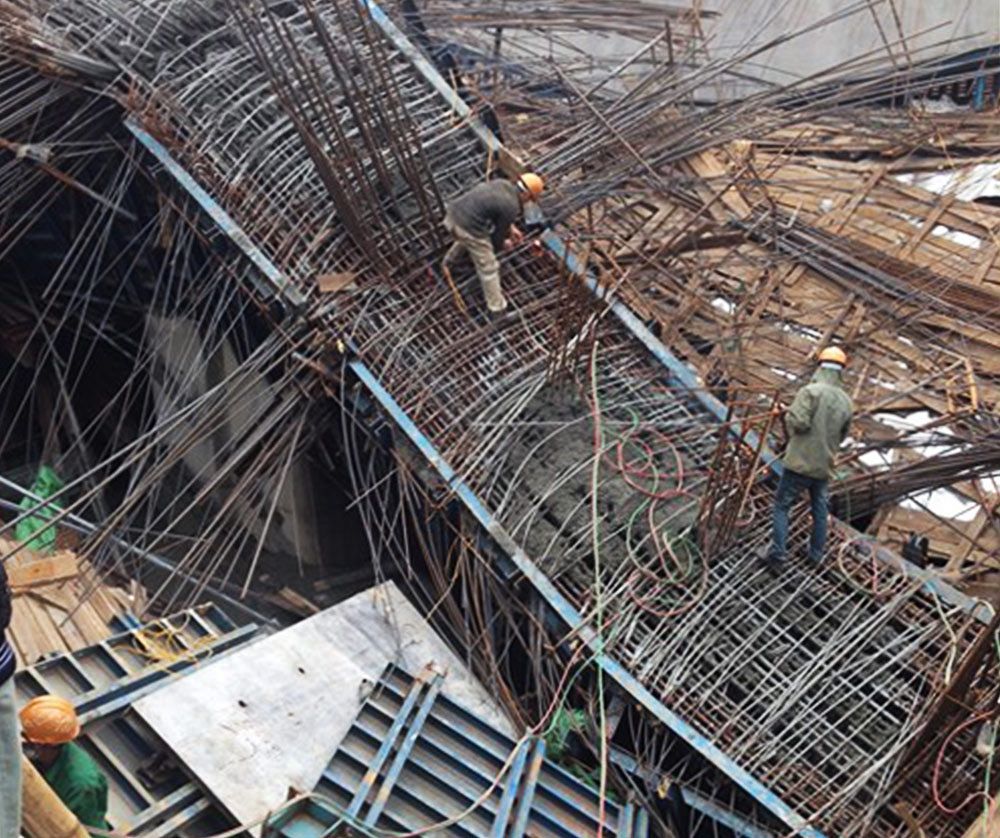 The Transport Ministry has suspended both Ta Trung Van, a consultant overseeing the terminal and Nguyen Van Bao, Deputy Director of the Railway Project Management Unit pending further investigation.
The incident is yet another black eye for Hanoi's first metro line which was originally planned to open in November 2013. However, the 13km, 12 station project wasn't started until October 2011 and costs have skyrocketed from the original $552 million estimate to $891 million.
It will be interesting to see which city's metro line will be completed first - Saigon or Hanoi's.