Hanoi's first metro line, approved 6 years ago, is planned to be completed in 2017. However, unlike its Saigon counterpart, very little progress has been on the 12.5km line, reports VN Express.
When completed, the Nhổn – Hanoi line will have 12 stations with 8km of aboveground track and 3.5km underground.
The aboveground portion will go through Nhổn, Cầu Diễn, Hồ Tùng Mậu and end at the Hanoi National University. The underground section, which is made up of 2 tubes of 6.3m in height and approximately 15 to 30m deep, will start from Kim Mã and end at Hanoi's central train station.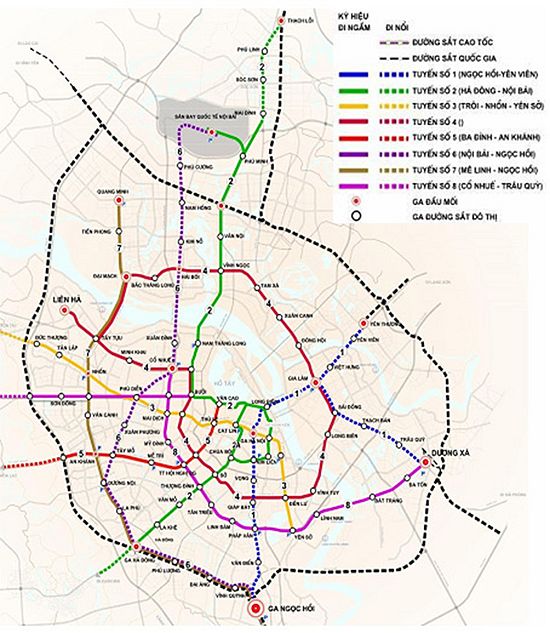 Built with French cooperation, it has been 3 years since the expected starting date, but progress has been limited to the erection of concrete pillars and work on the main depot in Nhổn.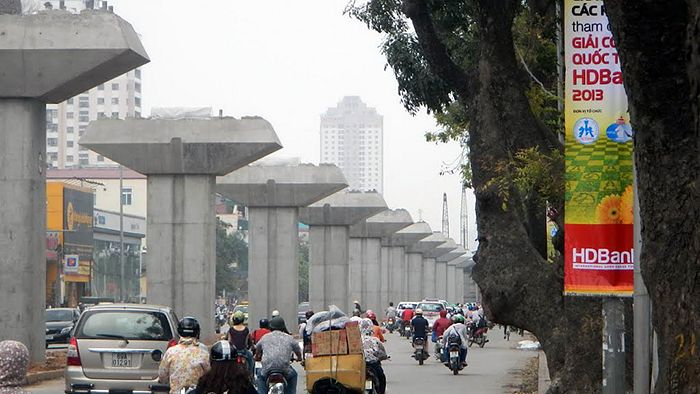 The underground section, which is the most complicated to construct is facing the most delays. Ground on was supposed to have been broken in November 2012, but the Hanoi Urban Railway Management Board reports that this is still in the evaluation stage.

Based on these delays, the Hanoi People's Committee and Systra Consuting (France) Announced that the line will not be completed until November 2018.
Hopefully Vietnam can gain experience building the first metro lines in Hanoi and Saigon in order to more efficiently complete the respective systems which are vital to a higher quality of urban life.