The area between Bến Thành Market and the Saigon Opera House is undeniably the epicenter of changes to the city's urban fabric with the construction of pedestrian promenades, subway stations, a new administrative center and office towers underway. But downtown Saigon isn't the only area that may look unrecognizable in 10 years.
Here is the first set of 15 projects in varying phases of development that will change the face of the city forever.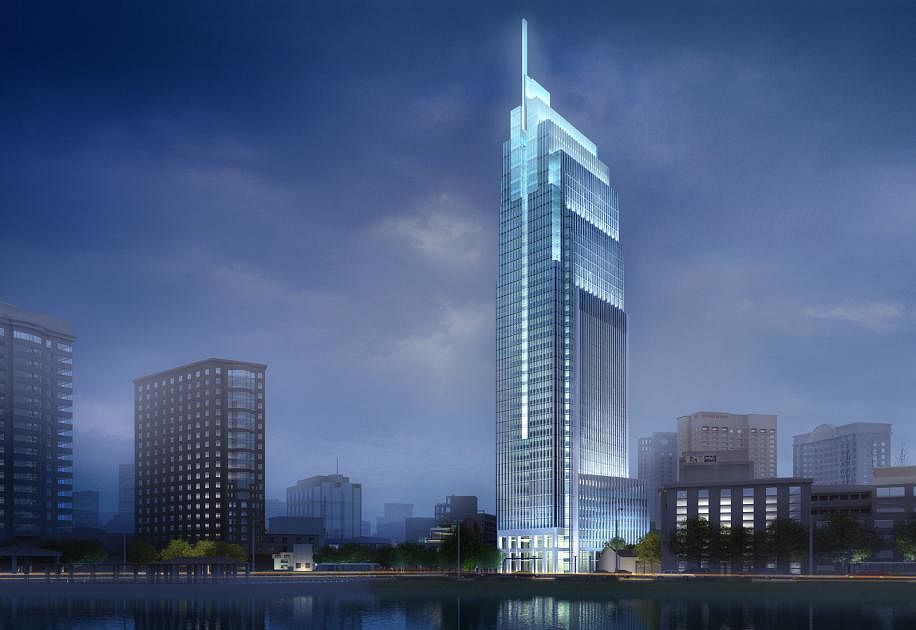 Address: Corner of Tôn Đức Thắng and Hai Bà Trưng Streets, District 1
Status: Nearly complete
Estimated completion date: October 2015
We'll kick things off with what is already Saigon's second tallest building after the Bitexco Tower. The 206-meter Vietcombank Tower will add 71,000 square meters of high-end office space along the west bank of the Saigon River targeting international tenants. It will also house the bank's headquarters, main retail location and executive offices.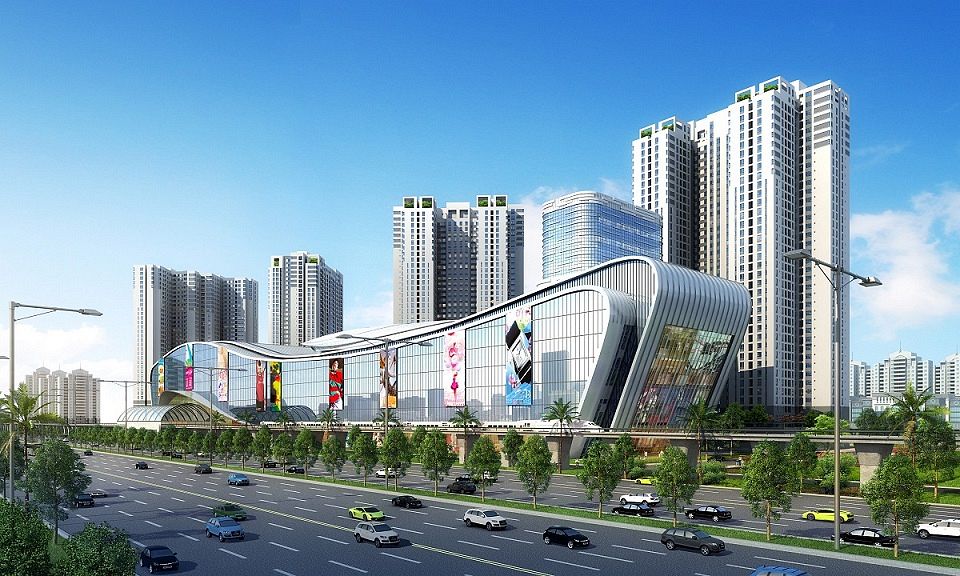 Address: National Route 1A, District 2
Status: In progress
Estimated completion date: January 2016
The Masteri is a sprawling mixed-use development that will be integrated with Thao Dien's above ground station. The 8-hectare project that will include 4 towers, each 40 – 43 stories, a 120,000m2 Vincom Mega Center Mall, lakes, parks and a modern school.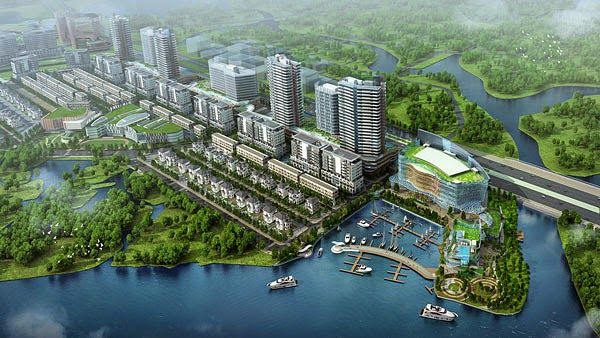 Address: Thủ Thiêm, District 2
Status: In progress.
Estimated completion date: January 2016
The first major urban construction in Thủ Thiêm, this 128-hectare, eco-friendly development consists of a mix of high-rise apartment buildings, villas, schools, shopping centers, cinemas, sports centers, restaurants and a marina that will be integrated into the surrounding wetlands.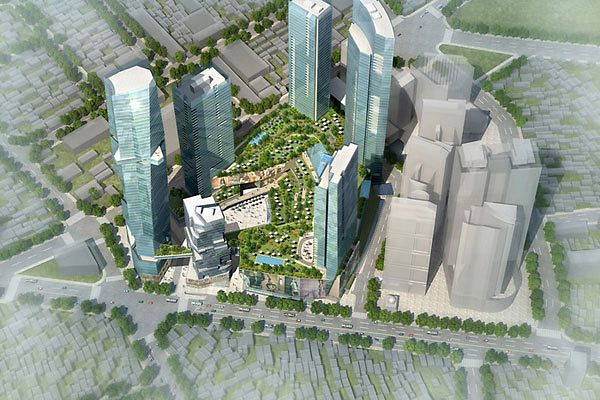 Address: Intersection of Trần Đình Xu, Nguyễn Trãi, Cống Quỳnh and Nguyễn Cư Trinh Streets, District 1
Status: Stalled.
Estimated completion date: 2020
Vietnamese developer Bitexco has partnered with Perkin Eastman & CZ Studio to build a massive, 4.5 acre project that will include 650,000m2 of residential, office, hotel, cinema and retail space.
While there are no details on the height of the project's towers, this massive, spaceship-looking complex will surely overshadow the rest of the low-flung neighborhood.
Construction was supposed to begin in 2014 but the land doesn't seem to be cleared yet.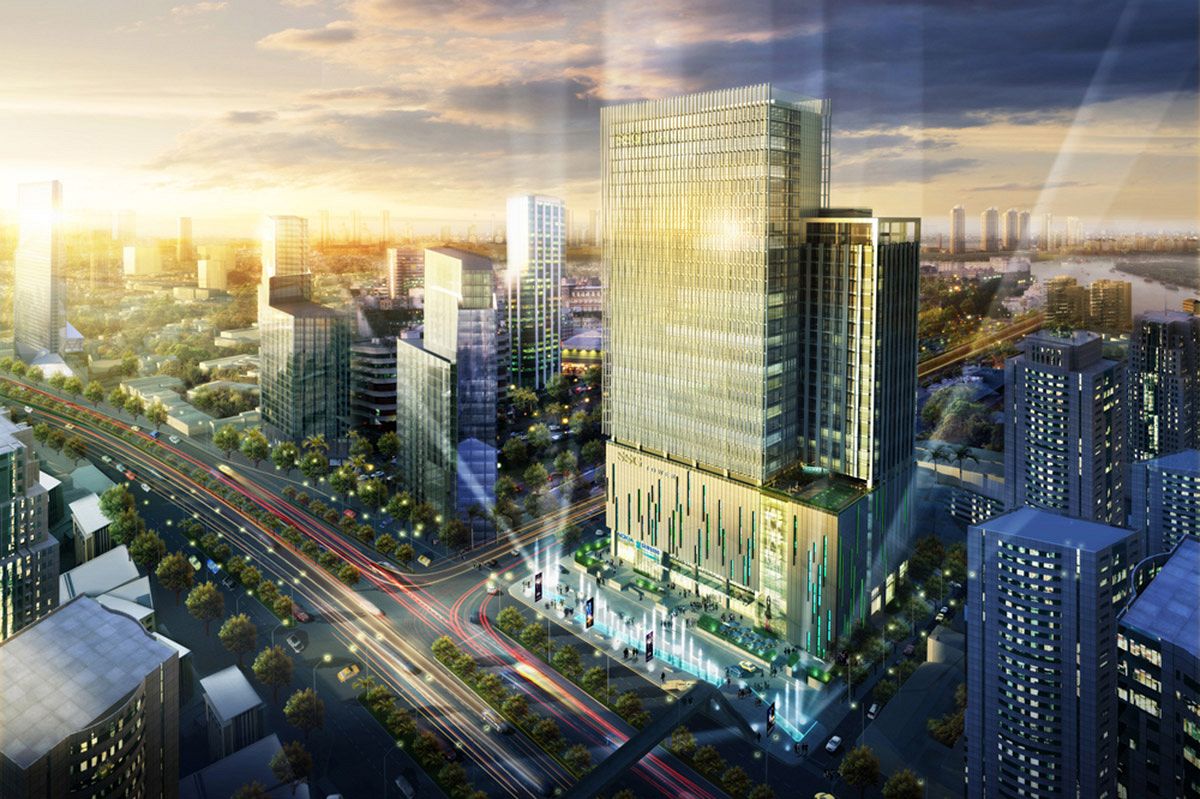 Address: 561 Điện Biên Phủ, Bình Thạnh District
Status: In progress.
Estimated completion date: Late 2015
One of the few large-scale projects located on the Bình Thạnh side of the Saigon Bridge, the SSG Tower, will house offices, luxury apartments, a supermarket, cinema and shops. The 32-story building stands on the location of the old Văn Thánh Market and. Based on renderings, will offer a decent amount of privatized public space like many of the other developments on this list.

---
Related Articles:
---