The area between Bến Thành Market and the Saigon Opera House is undeniably the epicenter of changes to the city's urban fabric with the construction of pedestrian promenades, subway stations, a new administrative center and office towers underway. But downtown Saigon isn't the only area that may look unrecognizable in 10 years.
Here is the final set of 15 projects in varying phases of development that will change the face of the city forever. You can find Part 1 of this series here and Part 2 here.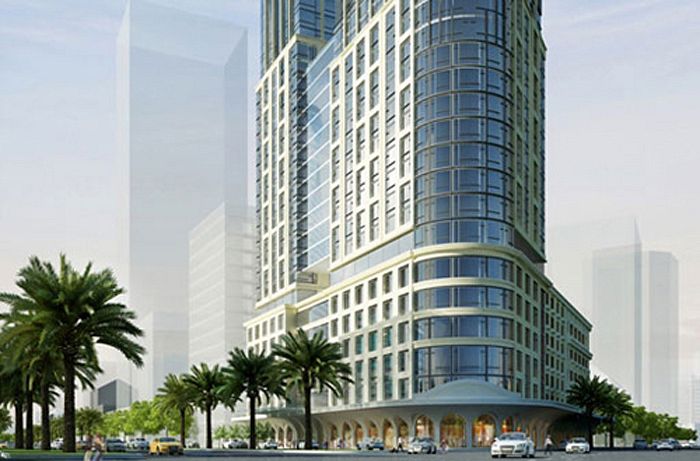 Address: 1 Đồng Khởi, District 1
Status: Stalled
Estimated completion date: Unknown
The Majestic is one of Saigon's oldest hotels, dating back to 1925 and has undergone numerous facelifts over the years. But none would compare to the planned transformation of the hotel into a 25-story tower that was announced by the hotel's operator, Saigon Tourist, back in 2012.
The $90 million hotel expansion would seem to require significant changes to the current hotel, adding an addition 353 rooms to the current 175.
Once slated to be completed by the end of 2014, like many other buildings hit by the real estate crunch, plans for 'upgrades' to the building have been put on the back burner.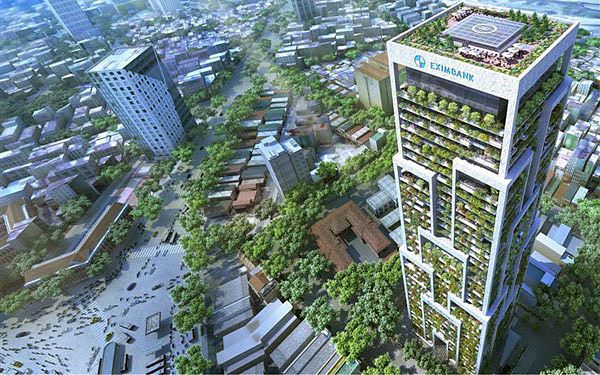 Address: 60 Lê Thị Hồng Gấm, District 1
Status: Stalled
Estimated completion date: 2017
Like its bigger brother, The One Ho Chi Minh City, the Eximbank Tower's site has been cleared but seems to be inactive at the moment.
The 40-story, 163 meter structure will be lined with balconies, flowers and plants while utilizing wind, sunlight and rain to make it eco-friendly and reduce power consumption.
Expected to cost US$170 million, the project will house Grade A offices and luxury apartments.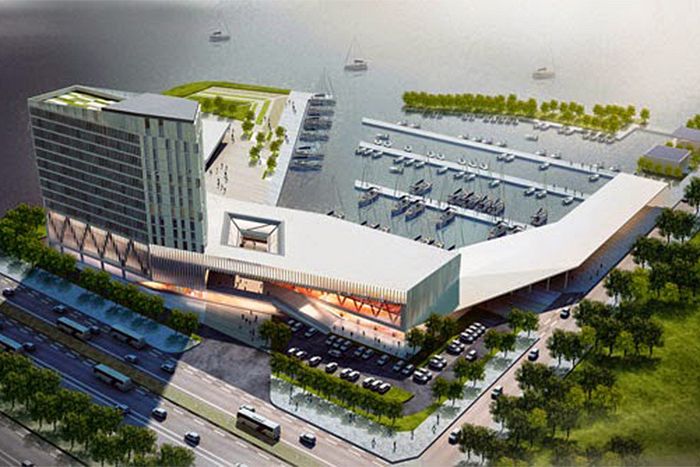 Address: An Lợi Đông, District 2
Status: Planned
Estimated completion date: Unknown
While there's still a long ways to go before the Thủ Thiêm is completed, there are plans to build Saigon's first marina on the southeast side of the new urban area.
The marina will be able to accommodate hundreds of boats and will include a hotel, entertainment venues, cruise terminal, park, piers, a maintenance area, petrol stations and parking.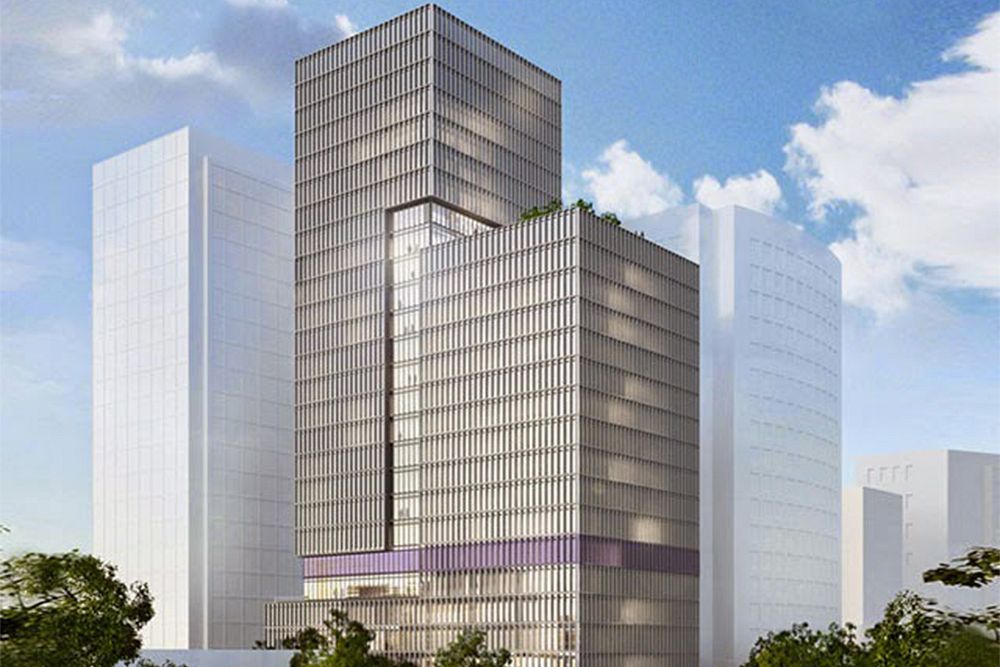 Address: 28 Lê Văn Hưu, District 1
Status: In progress
Estimated completion date: October 2017
Work on this 25-story tower has already begun and will not only house the German Consulate, but also offices, restaurants, a gym, pool and apartments, two of which will be penthouses.
The building will be one of the first in Vietnam to meet LEED Gold standards and will incorporate a number of energy-saving features. Electronic blinds and 2 layers of outer glass block the sun and decrease air conditioning costs, while its large windows will allow for the saturation of natural light, reducing the need for artificial lighting.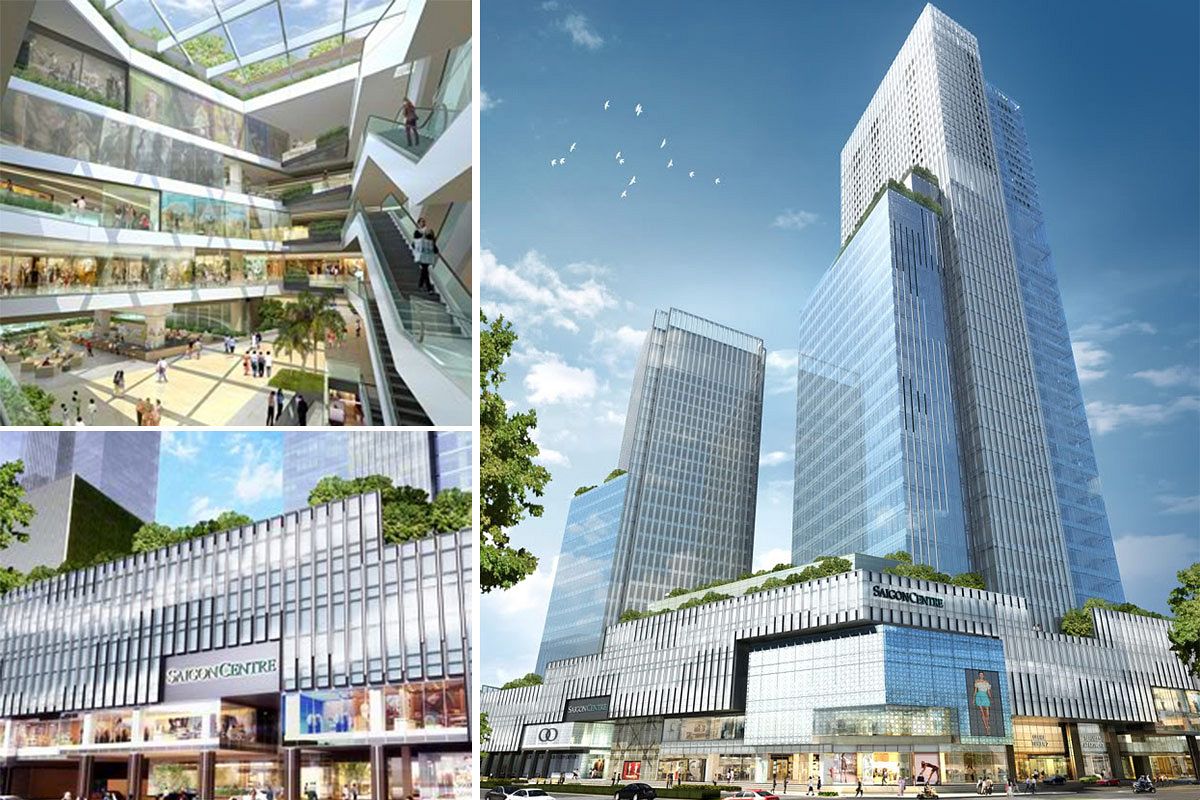 Address: 65 Lê Lợi, District 1
Status: In Progress
Estimated completion date: March 2016
The 45-story Saigon Centre Phase 2 was designed by New York-based NBBJ architects and will offer 50,000m2 of retail space in addition to 40,000m2 of office and 200 serviced apartments.

---
Related Articles:
---