Following the successful release of their photo book which chronicled urban development in Ho Chi Minh City last year, Michael Waibel and Henning Hilbert are back with a similar endeavor, this time focusing on the Vietnamese capital – "Hà Nội: CAPITAL City." At the same time, the duo has released an updated edition of "TP. Hồ Chí Minh: MEGA City" in a more portable format. We caught up with Mr. Waibel to learn more about both publications and urban development in Vietnam.
1. The Hồ Chí Minh MEGA City book, especially the newer edition, seems to focus on development and changes to the city's urban fabric. The Hanoi edition, however, seems to give a greater share of voice to the residents of the capital. What is the reason for this difference in approach?
Indeed, the 2nd edition of the Hồ Chí Minh MEGA City photo book, in addition to a new paperback format, has a more affordable price and extended chapter with changes-over-time photos. We made this content decision based on the positive feedback we received from similar photos in the first edition and on Saigoneer.
The first edition of the Hà Nội: CAPITAL City, published in a coffee table book format, contains eight essays wherein local residents provide their personal perspective and reflect diverse, multigenerational points of view towards Hanoi. All in all, we hope that this contributes to a comprehensive picture of this city.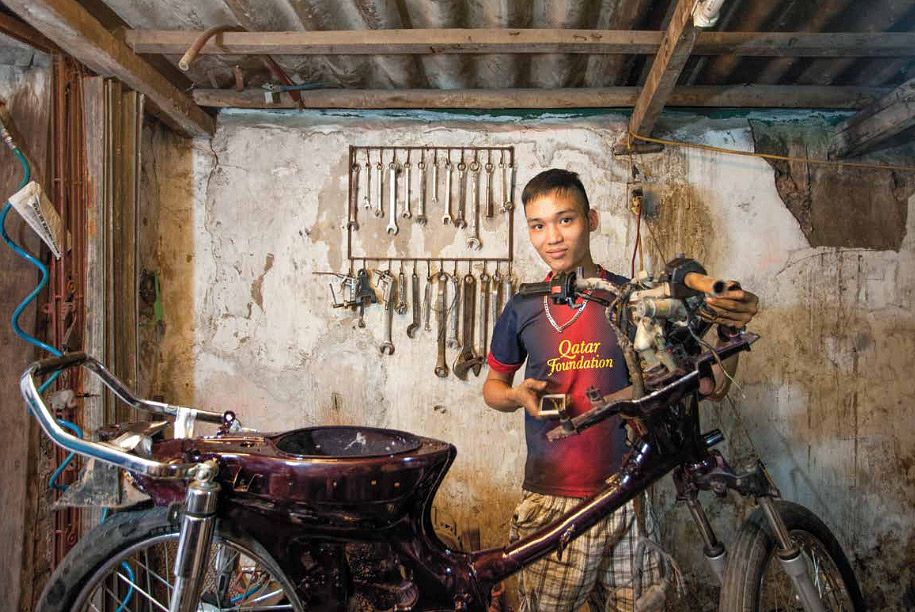 2. In what ways does Hanoi's development differ from Ho Chi Minh City's?
Both cities are in a situation of economic competition against the backdrop of rising globalization and regional integration. This will further increase through the ASEAN Free Trade Zone.
We all know that Hanoi is a city with a history stretching back more than 1,000 years and that it's located in the midst of the Red River Delta, the cradle of Vietnamese civilization. The city was the seat of the Vietnamese emperors for centuries and later on it was also the seat of the French General Governor of the whole of Indochina.
After WWII, it became the capital of the Democratic Republic of Vietnam, and since 1976, that of the Socialist Republic of Vietnam. The point is - Hanoi has always been an important political-administrative center and offers a rich cultural and architectural heritage. Hoan Kiem Lake with turtle tower and the surrounding green spaces are the true heart of the city, which I purposely chose as the cover photo for the book.
The history of Ho Chi Minh City is more recent. It has developed into an economic hub, due in part to its ability to attract large amounts of foreign direct investment and the benefits of Việt Kiều remittances. While Ho Chi Minh City is more globalized and in some ways more modern, surprisingly the number of high-rise buildings in Hanoi is higher than in Ho Chi Minh City.
In Hanoi, many new urban areas have been erected by state-owned enterprises whereas in Ho Chi Minh City, these kinds of developments have been driven by joint-venture companies. Phu My Hung and Saigon South are examples of that as they were developed by a Taiwanese company in cooperation with a daughter company of the People's Committee of Ho Chi Minh City.
I think both cities should carefully determine what their key assets are and try to strengthen them in order to achieve a balance between tradition and modernity.
Hanoi should try to build upon its unique culture and fascinating blend of architecture from various time periods. Ho Chi Minh City should promote itself as modern economic hub, but also preserve its architectural pearls from the French colonial period.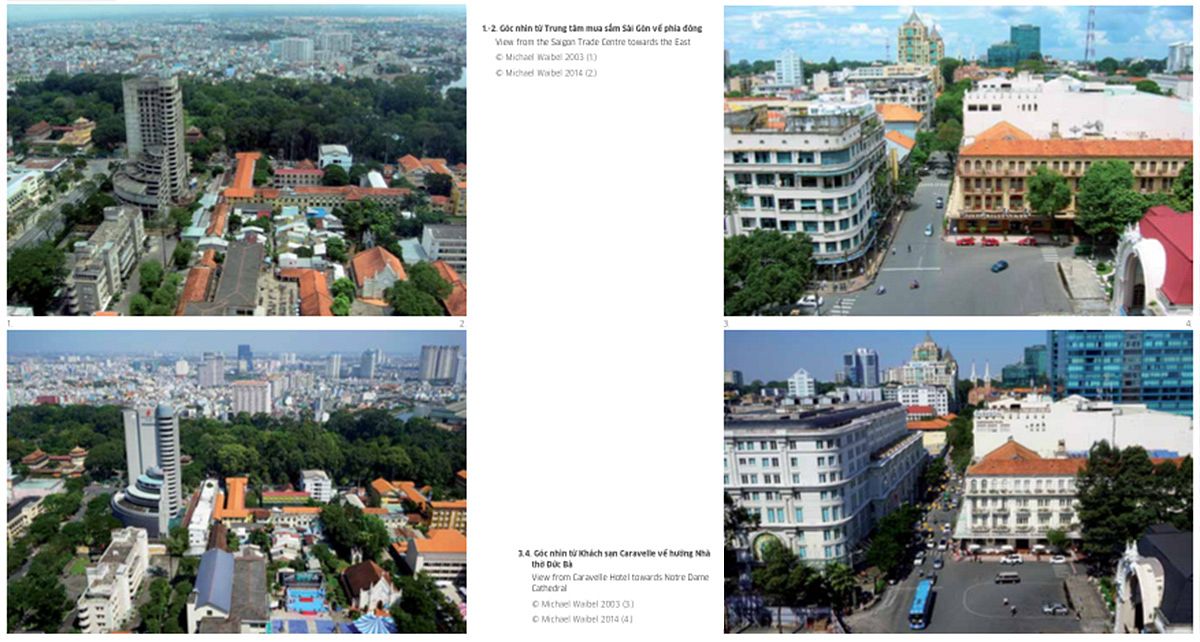 3. I'm sure you've seen the stories about the Hanoi "tree massacre" in the press recently. Through a lens of development, what are your feelings on the matter?
Of course, I am very sad about this. Although the government has announced a halt to the tree cutting, I hear from friends in Hanoi that they continue to do this during night.
Obviously, the trees are an integral part of Hanoi's soul, which are also well documented within the photo book. But apart from all the intangible values, they help to fight Hanoi's most significant environmental problem: air pollution. The trees serve as natural filter to clean the air, provide much-needed shade and reduce the urban heat island effect.
4. Where can people buy these books?
In Ho Chi Minh City, the books are available at all Artbook stores, at the War Remnants Museum and also at the international airport terminal. In Hanoi, the books are available at Infostone bookshop, at the larger shops of Hanoi Book Company, at Bookworm, at Golden Bookshop and the bookshop of Ho Chi Minh Museum.
Check back later this week for Part 2 of the interview where Waibel talks about historical preservaiton and plans for future books, among other topics.
Bibliographical Information:
Waibel, M. (ed.) (2015) Hà Nội: Capital City. Sách ảnh / Fotobuch / Photo Book. 1st edition. Fine Art Publishing House, Hanoi, Vietnam, 308 p. ISBN 978-604-78-1965-2. Sales price: 900,000 VND
Waibel, M. & H. Hilbert (eds.) (2015) TP. Hồ Chí Minh: MEGA City. Sách ảnh / Photo Book. 2nd updated edition. Book series PAZIFIK FORUM of the Association of Pacific Studies; Volume 15. Fine Art Publishing House, Hanoi / Vietnam, 208 pages.
ISBN: 978-604-78-2038-2. Sale price: 450,000 VND