Downtown Saigon is riddled with empty lots where plans for massive developments have stalled in the wake of the downturn in Vietnam's property market. In addition to new construction, plans for "upgrades" to existing builds have been put on the back burner, such as the expansion of the Hotel Majestic.
The Majestic is one of Saigon's oldest hotels, dating back to 1925, and has undergone numerous facelifts over the years. But none would compare to the planned transformation of the hotel into a 25-story tower that was announced by the hotel's operator, Saigon Tourist, back in 2012.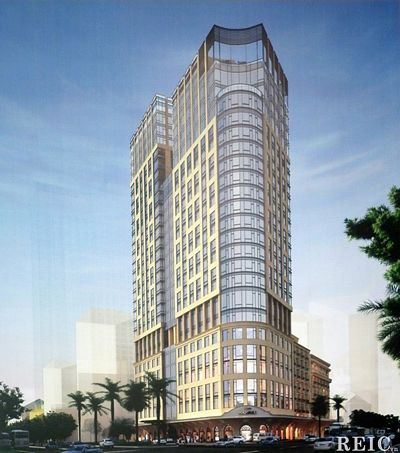 The $90 million hotel expansion would seem to require significant changes to the current hotel, adding an additional 353 rooms to the current 175.
According to REIC.vn, the original plans called for project completion by the end of 2014 though it's clear that won't happen.
It will be very interesting to see which of Saigon's many stalled projects will come back to life once the real estate market heats up again.
[Renderings via REIC]